Alexander Jean, comprised of spouses Mark Ballas (Dancing with the Stars, Jersey Boys) and BC Jean ("If I Were a Boy", Talent) emerged on the scene in 2015 when they released their debut single "Roses and Violets," which went to number 1 on the Singer/ Songwriter charts, and #6 on the overall iTunes chart.
They performed the song on Dancing with the Stars season 21 to best friend, Derek Hough and Bindi Irwin's Viennese Waltz.
You can watch that performance here:

This indie duo met at a mutual friend's charity concert in 2012 and they were lucky to share the same passions and goals. They eventually formed the band Alexander Jean and released their debut EP, Head High. (2016) The duo married in November 2016.

Now, Mark and BC have released their second EP, High Enough. With Mark's talent on the guitar, and his and BC's incredible vocals together, this record will have you listening over and over again. I 'Wouldn't Change Anything' on this EP. It is pure magic!
After recording this beautiful record, going on tour with R5, and a performance at RIDE Foundation-Dance for Africa, the couple gladly answered my questions about their EP, music making, and married life.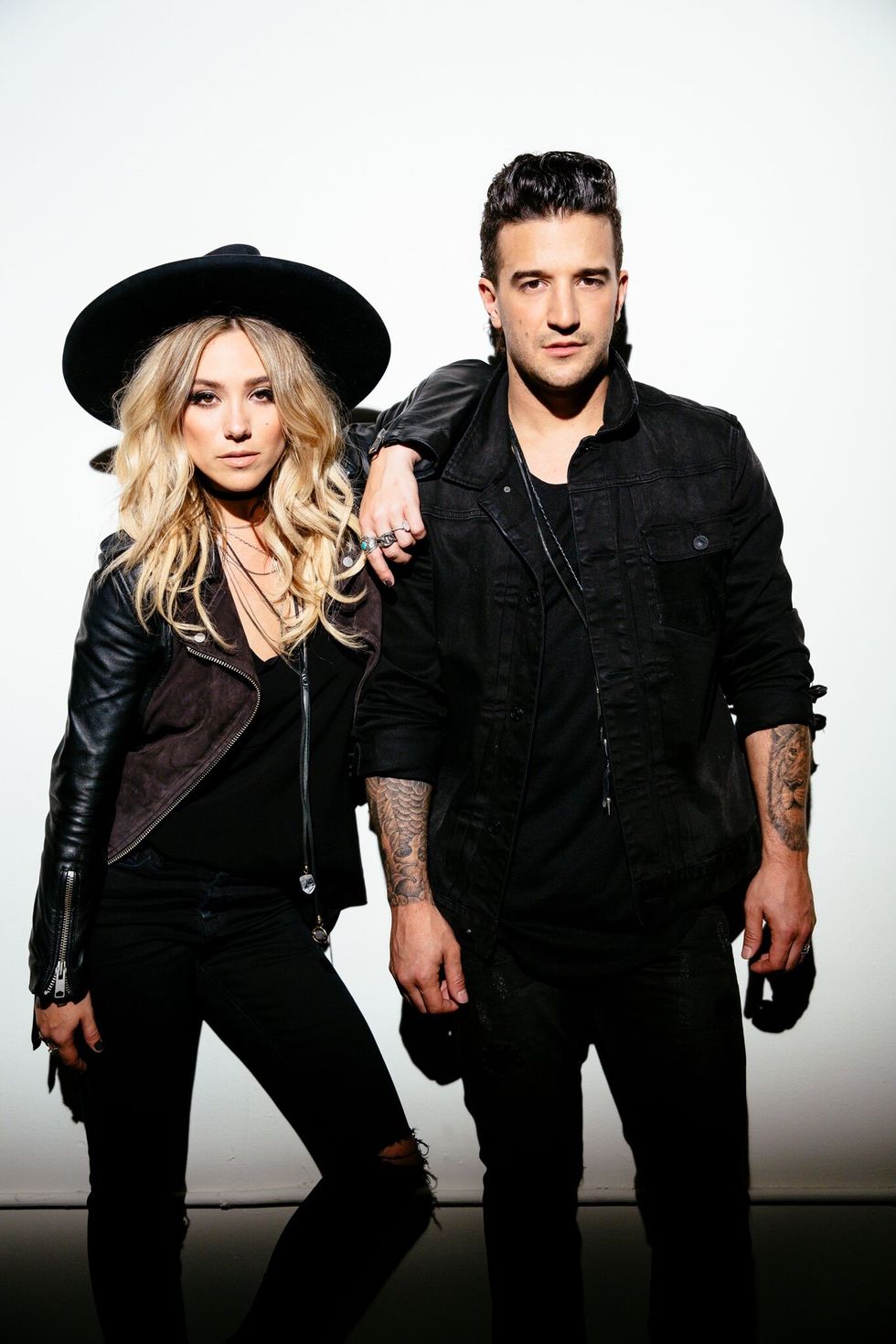 Photo Credit: Jones Crow
How did you two find a passion for singing/songwriting? What made you guys want to form Alexander Jean?
We were both lucky souls to find our passions at such a young age. We fell in love with music and performing, then when the stars aligned, we met and fell in love with each other. We didn't write a song together until we had been dating for about a year and a half. It was a chill date night, couch session, passion project, with no expectation. The outcome surprised us so we took the song to the studio and found we made a pretty cool team. We then decided to join forces and created Alexander Jean. That's the cliff notes version.
How has married life affected your writing style? Has it changed?
Our style together has always been raw and not pushy. We let it come when it does and try not to overthink it. That's the key. But we are always prepared to write and work wherever we are. We tend to write a lot when we are relaxing on vacation. But being married hasn't changed our writing style per-say, but it did inspire the actual songs, especially "Paper Planes," which is based off our personal handwritten wedding vows.
You can watch the romantically beautiful video here:
https://www.youtube.com/watch?v=ycSzo8c5kr0

Can you say #RelationshipGoals ?
What is your songwriting process?
BC: Mark has guitar riffs for days. He is constantly practicing and following me around the house playing his ideas because we never know when a magical moment will happen. In those times I tend to hum some melodies or a couple lyrical ideas get thrown around while I'm doing my daily activities. A lot of EP 2 was written while I was cooking or showering
How is High Enough the same/different from Head High?
High Enough and Head High are similar in the honesty of our lyrics and the percussive guitar riffs paired with powerful melodies and vocals. They are different in that we really tried to pull back this time around and simplify everything. Focusing on the two voices as a duo and raw lyrics with less is more production, which I think we accomplished.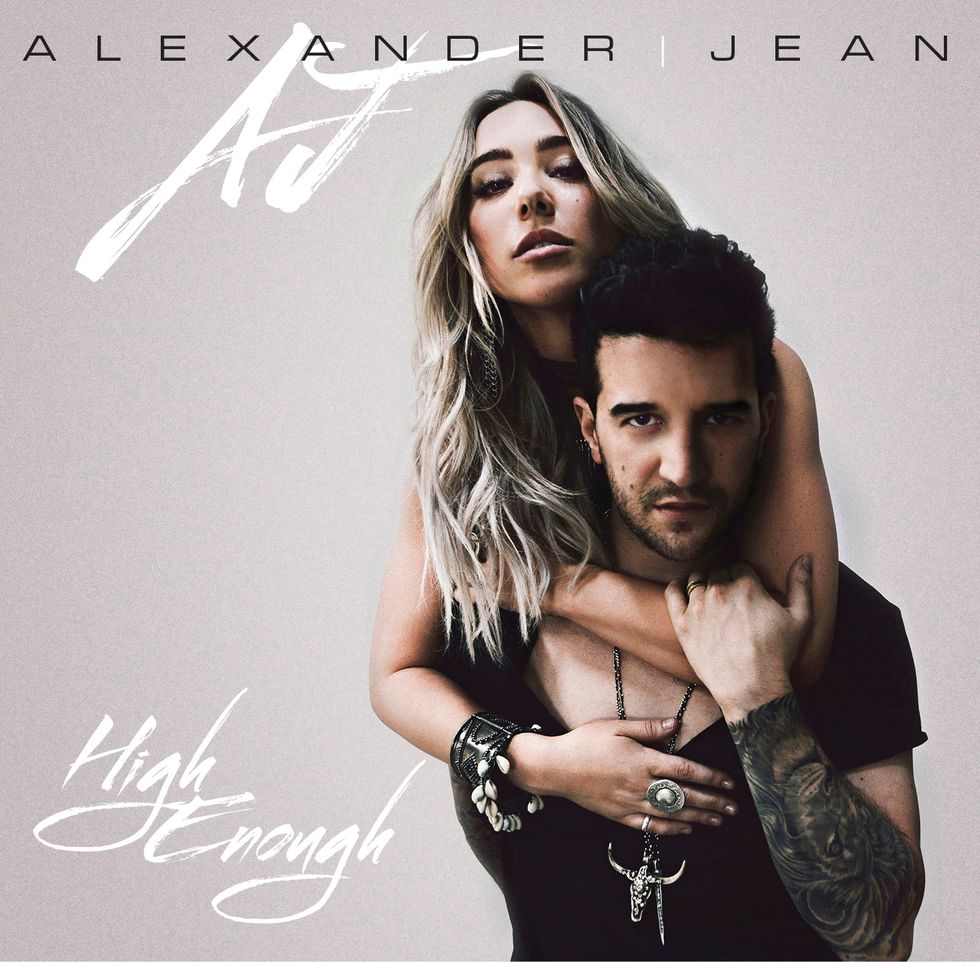 High Enough is amazing. How does it feel to have reached number one on the singer/songwriter charts on both EPs?
Mark and BC: It's an unreal feeling. It just proves to us that the music does speak for itself and that is such an important thing for us as artists. And it goes to show how amazingly supportive our friends, family, and fans have been throughout this journey. It takes an army to survive in this business and we certainly have a little AJ army out there. Small but powerful! We are extremely grateful for the constant love and dedication.
How was touring with R5?
Mark and BC: We love them so much! They are such a cool, talented group of people. We really enjoyed playing for a new audience and meeting some of their awesome fans and we got to see some of our dedicated fans that we also saw last summer on our first Alexander Jean tour.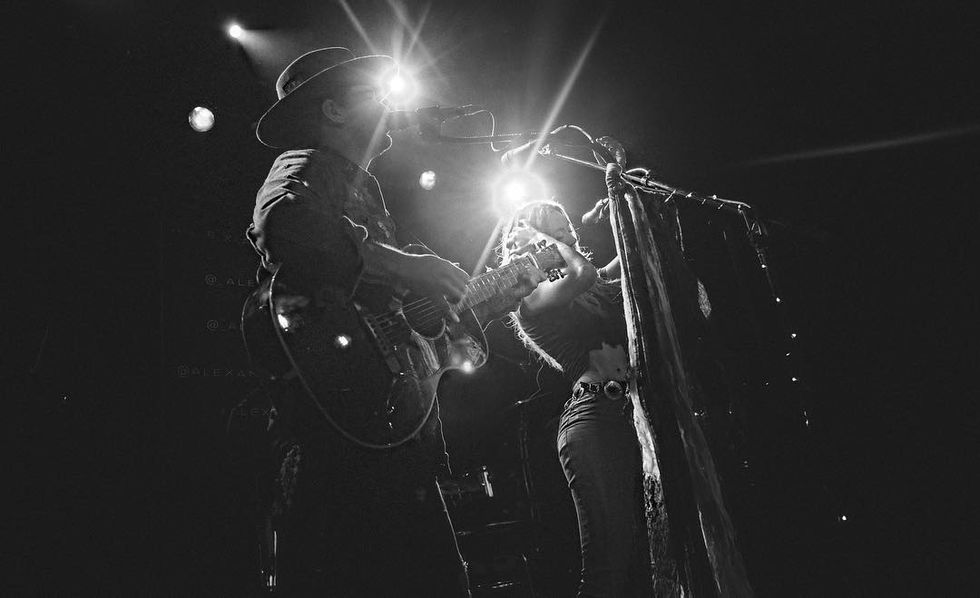 Photo Credits: Mike Lerner
What are your Plans for after tour/EP promotion?
We are up for anything right now, but we would definitely love to perform some more, maybe go on another tour. Plus we've already started writing EP3, so we are just going to keep creating and keep it moving while we can. Taking some time to travel and smell the roses as well of course.
Mark and BC had their EP release party and show on Thursday, July 27th in L.A. at the Sayers Club
Will there be merchandise on your website?
We are working on getting a store up soon….
Any future projects coming up, individually or together?
Absolutely, but nothing to announce quite yet, but exciting things coming VERY SOON!!!
Who would you love to collab with on a future album?
I've always wanted to work with Sia, I think she's incredible. And John Mayer.
Is there anything you would like to tell your fans/ anything you would like to add?
Just thank you from the bottom of our hearts for showing so much love to us. We are independent, meaning we don't have a label or a 'sugar daddy' (lol), we do this because we are inspired by each other and hoping to inspire others. We want to give back any way we can and for us, music is the most honest, genuine, natural way for us to do so. Without our fans, Alexander Jean would not be as strong as it is today. We will always be here to create more music, as long as you guys are listening.
If you're not following our band page yet, check it out:
insta/twitter: @_alexanderjean_ and sign up for our mailing list on our Website www.alexanderjean.net
Love you all xx
Mark & BC
Aka Alexander Jean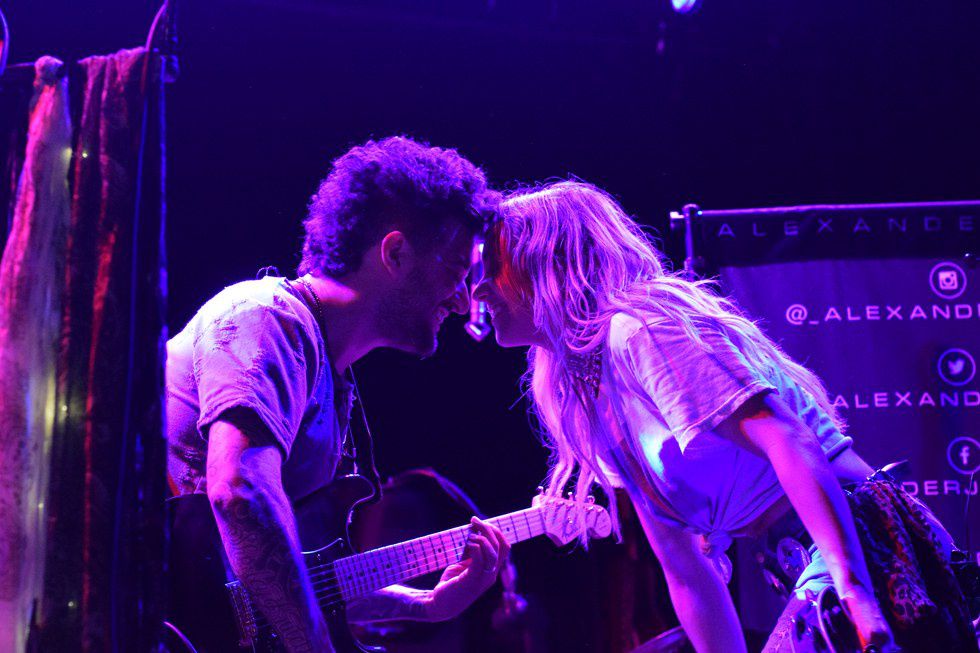 Photo Credit: Alexandra Thomas
Remember to always support independent artists, such as this duo. The more support they get from their fans, the more music and projects they can produce.
I want to thank Mark and BC (Alexander Jean) for taking time out of their busy schedules to agree to this interview. Congrats on everything. I can't wait to see what the future holds for these two and see them performing on the Grammy stage in the future!