Each university and each specific major have their own differences and quirks. As a senior majoring in Criminology here at FSU, I have learned and witnessed a lot in my three years here. If you want to know what it's like to be not only a Criminology major, but a Criminology major at FSU, then keep reading.
A. Advising.
Okay... how many freshman got confused and went to Eppes Hall for advising when they were supposed to meet Mr. Shuford at HCB?
B. Bellamy Building.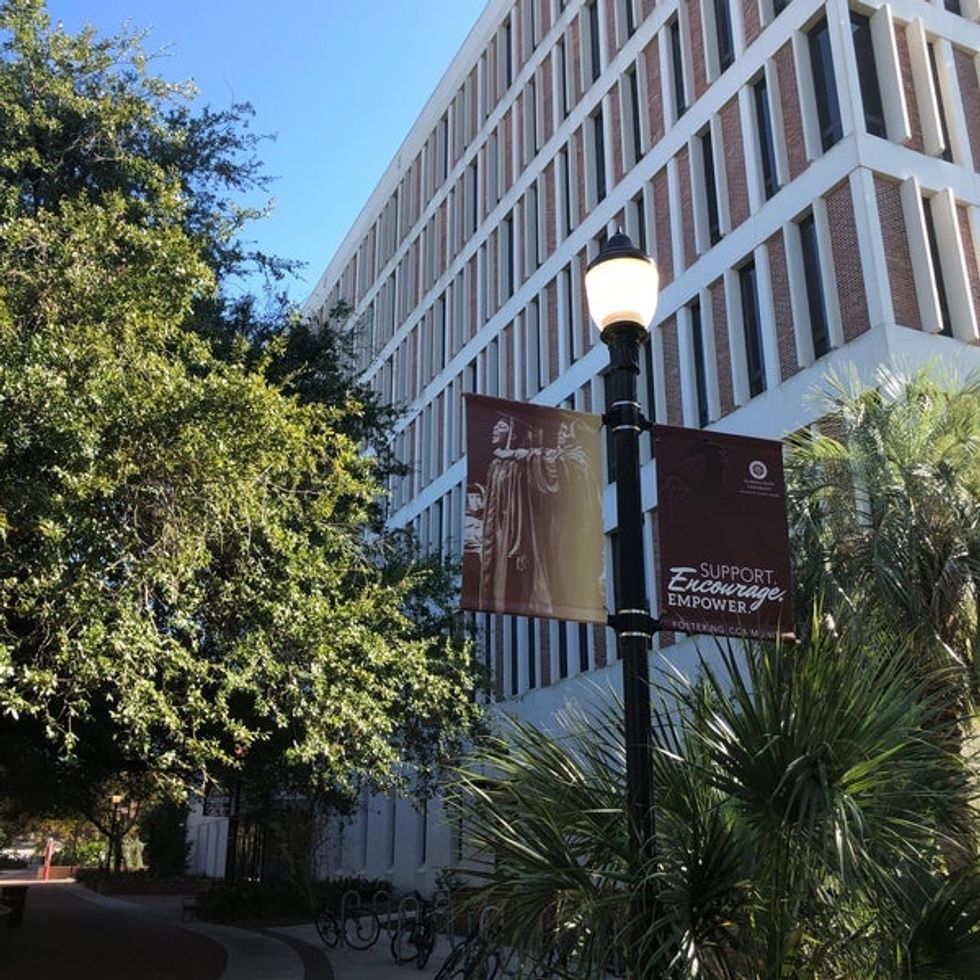 For those who didn't know... Bellamy used to be the Criminology building before Eppes Hall (way back when).
C. Core Classes.
When the Criminology core class is one of the hardest to get into and one of the hardest to pass...
D. Dean Blomberg.
Cheers to Dean Blomberg! If you ever have the chance to take his class or attend a lecture, I highly recommend it!
E. Eppes Hall.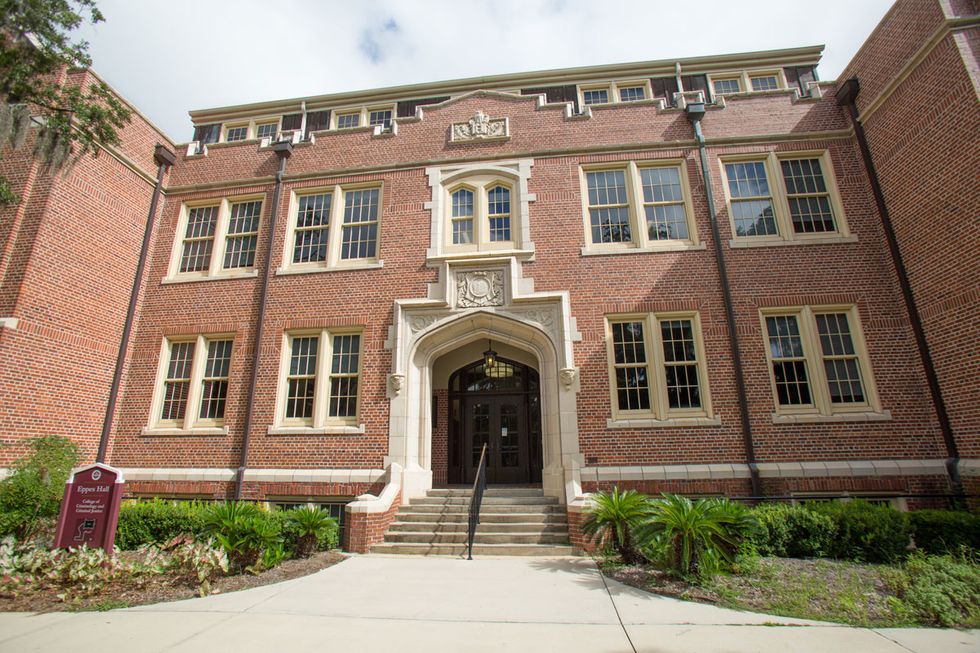 https://legacywalk.fsu.edu/locations/eppes-hall/
The best building ever... to us Criminology students.
F. Four stories.
Eppes Hall is four stories high. With lots of stairs. Too many stairs.
Tip: If you're too lazy to walk up all four flights, the building next door has an elevator. Ride it up and then walk over, there's a little bridge that connects the two buildings!
H. Hate and Bias Crime.
One of the best criminology electives I have taken at FSU, taught by Dr. Lantz.
I. Internship.
If you have the chance to do an internship through the college.... 10/10 recommend! This helped me realize law school was not for me.
J. Juvenile Justice.
An upper-level criminology elective offered at FSU!
K. Katie Dean Moore.
The best internship director you could have ever asked for.
L. Lawyer.
If it's not the police academy that people assume we want to go to, it's law school apparently.
M. Math.
That one criminology core that has statistics... No, thank you.
N. Norms.
People who don't conform to society's norms are often punished/ostracized.
O. Online classes.
The biggest scam is how CCJ 3032 Crime in Media isn't considered a Criminology elective.
P. Police.
Because everyone assumes you want to go into the academy. For those who do want to join the academy though, Tallahassee has its own police academy: Pat Thomas Law Enforcement Academy.
Q. Qualifications.
Top agencies like the Federal Bureau of Investigations and the Central Intelligence Agency have incredibly strict qualifications... If you want to join, you better check out them out years before you apply.
S. Special Topics in Criminology.
When some of the most interesting classes are the special topics classes but they limit how many you can take...
T. Tallahassee.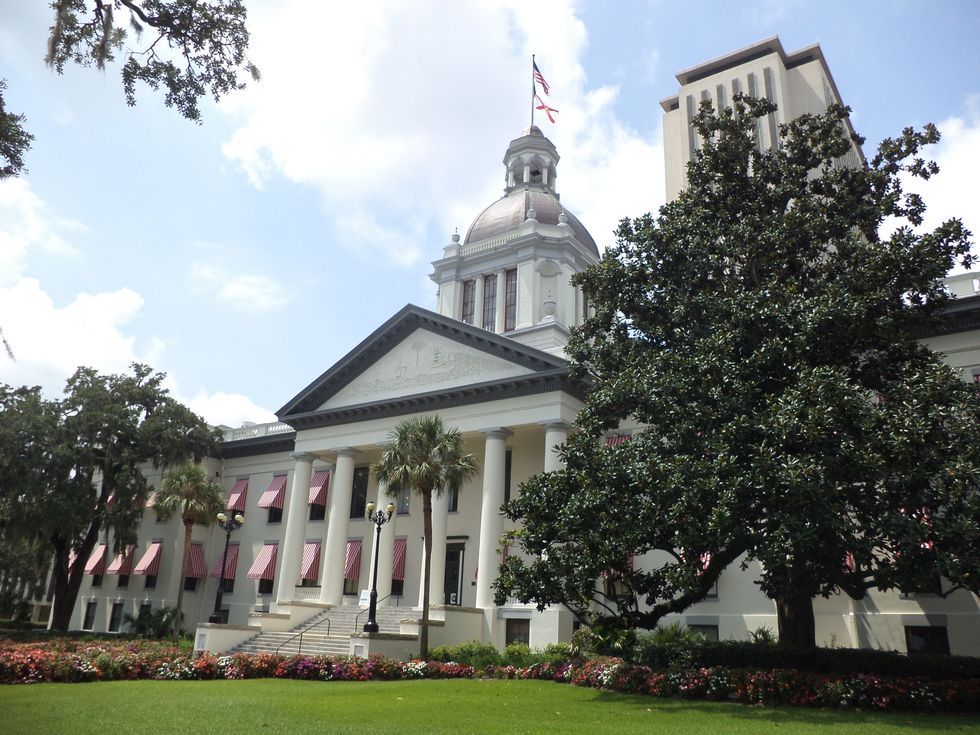 What better state to be a Criminology major than in the... capital of Florida!
U. Uniform Crime Report.
If you don't know what this is, then you're a fake Criminology major.
V. Victim(ology).
With every crime, there's a victim.
P.S. If you have the chance to take Victimology with Jillian Turanovic, I truly recommend her.
W. White-Collar crime.
One of the many categories of crimes you'll learn about, and it's a class offered here at FSU!
X. Xenophobia.
If you've taken Dr. Lantz's Hate and Bias Crime class, you'll all about xenophobia and other forms of prejudice/discrimination.
Y. Youth.
More often than not, youths who act out (drink, smoke, skip classes, etc.) often grow out of this "phase."
Z. Zane.
As in Steven Zane, who teaches Substantive Criminal Law. Do not take this class if you value your GPA. Great man, great teacher, but extreme expectations.