I can't count how many times I have told someone where I am from, and their response is "Oh, you're from the Delta." People talk about the Delta like it is a foreign country. I think people say that because the Delta is one of the most unique parts of the south. The Delta sets the standards for all things intrinsically southern. People who aren't lucky enough to be from the Delta just don't understand what it's like to be a "Delta girl" or a "Delta boy," but there are a ton of reasons why people from the Delta love to call it home.
1. Everybody knows everybody.
There is just something so refreshing about coming home for the weekend and hanging out in your small town. You will always run into someone you know who is going to ask you how classes are and how life is going, and it is so nice to know that someone cares.
2. The land is flat.
Everyone from the Delta knows that "the flatlands" are more than a geographic thing. If you are from somewhere with even a few hills, you aren't from the Delta. Being from the Delta is almost like a privilege, so we are very serious about who is considered to be from the Delta. After all, we don't want anyone who might give us a bad rap.
3. Fridays are for the boys.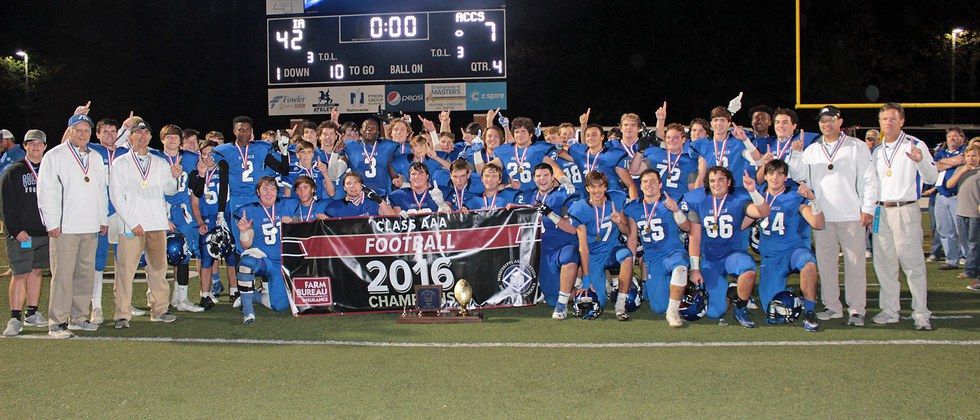 If you are from the Delta, there is a 98% chance you didn't get married on a Friday. And if you did, nobody would have been there because everyone was at the high school football game. Nothing is better than playing your rival team at home on a Friday night - except beating them. And if the team makes it to the state championship, the whole town will be shut down after Thursday.
4. We know how to have a good time.
We are known for throwing some really good weddings. We have beautiful venues like the Dollhouse in Benoit, and the Mansion in Inverness. The save-the-date is posted on the fridge and no plans are made for that weekend. Also, when college friends aren't quite ready to go home for Christmas break, they probably want to go home with their Delta friends and hang out for a while. There might not be very much to do in little Delta towns, but if you have good friends you have good times. Whether it is a bonfire in someone's back yard, a small gathering in someone's field, or a huge party by some grain bins, good company guarantees a fun time. With events like "Little League" and "Whiskey and Windsuits," why wouldn't you want to come see what a Delta party is all about?
5. The family owned restaurants can't be matched.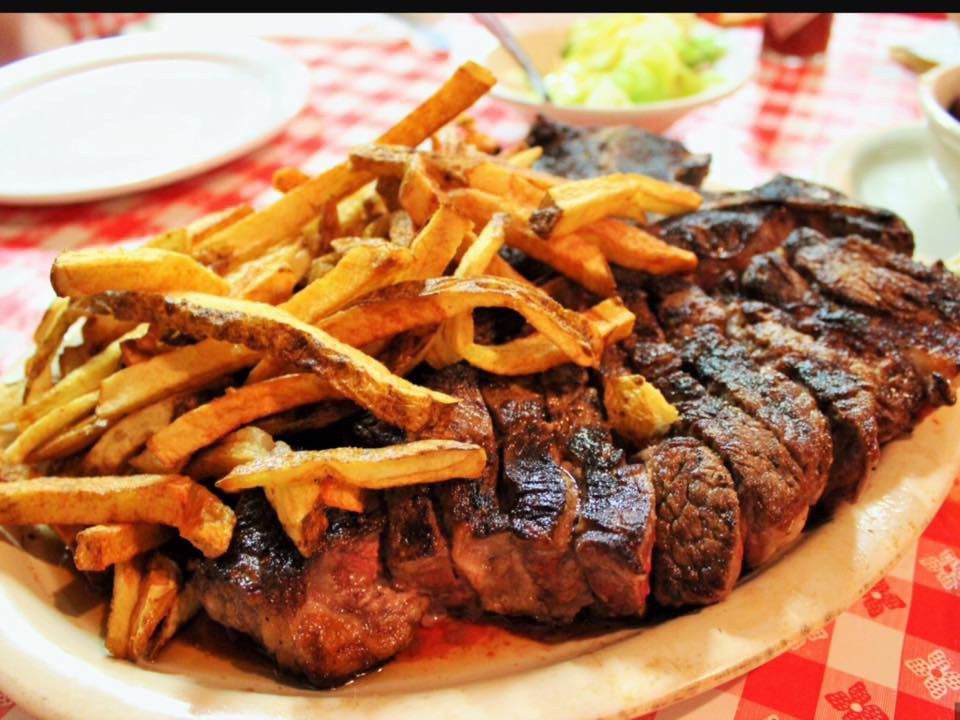 The Delta is home to a few of everyone's favorite restaurants. From Doe's Eat Place (who is notorious for their huge steaks) to the home of the original Lost Pizza Company, if you want some really good food then the Delta is sure to have it. And the art work on the walls? In Delta restaurants, that is most likely pictures of the little league softball team, or a local's tractor turned into a painting - it's just like being in grandma's dining room. The best part is that you are probably going to run into a lot of people you know and you can catch up while eating some good grub at the same time.
6. We have unique attractions.
Between Cleveland's new Grammy museum to the Shack Up Inn in Clarksdale, the Delta is home to some unique places. The Delta is home to Dockery Farms, BB King Museum, Mississippi Delta National Heritage Area, and the Highway 61 Blues Museum - just to name a few. The Delta might not be composed of huge buildings and fancy museums, and that is what makes it so special.
7. The boys hunt, fish, and do it almost every day.
The boys are gone to hunting camp the whole week of Thanksgiving, and pretty much every chance they have during hunting season. If you are from the Delta, you are either a member of a hunting club, or you are friends with someone who is. And if you are a girlfriend to a hunter, you are probably prepared to lose your boyfriend during deer season. Many summer days are spent at the lake fishing, and many summer nights are spent at the cabin. Quad rides are a regular thing, wearing camo to school after a morning duck hunt is not (completely) out of the ordinary, and when the boys aren't working on the farm, they're probably doing something outside.
8. It is home for some pretty awesome people.
Everyone knows BB King is from Mississippi, but not everybody knows he was born and raised in the Delta. The Delta is also home to Fanie Lou Hamer, Donald Driver, and James Maury Henson. From diverse people who were Civil Rights leaders to master puppeteers, the Delta is a common place to call home.
9. If the Delta is your home, you probably wouldn't trade it for a thing.
Don't get me wrong, some people can't wait to graduate and move on to bigger and better places. But as the saying goes, "home is where your story begins." Even if you only live in the Delta for a short period of time, you will always have a chapter about your experience there.