Donald Trump wants to be President of the United States. Reread that statement and allow for some laughter this time.
Trump is running for the Republican ticket. Some people think Trump can make for a great President. Other people are sick of his racist comments and just plain stupidity.
Trump has provided some great entertainment while trying to win the GOP. He has been an entertaining asset to debates. From bickering with Jeb Bush to his interesting choice of facial expressions, Trump is the brunt of many memes these days.
Below is a list of his stupidest and most offensive quotes to date. America does not need someone leading this country like his. We deserve someone better and more qualified.
"I mean, part of the beauty of me is that I'm very rich."
In case you were unaware, Trump is a very rich man. It's not like he doesn't remind us of that with every other word he speaks.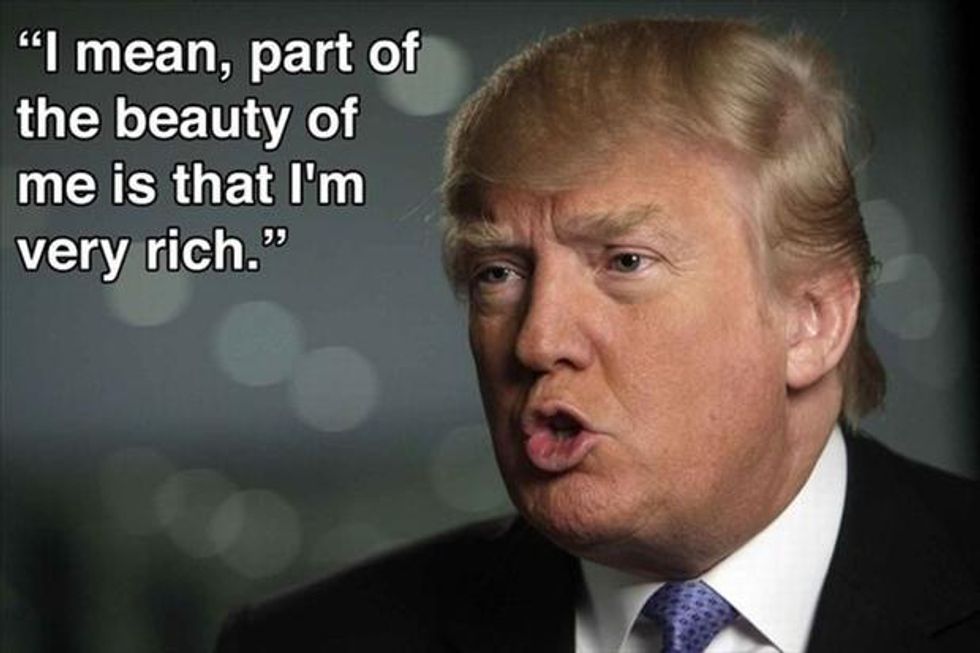 "I'm really rich."
Let's just establish that Donald Trump is really rich.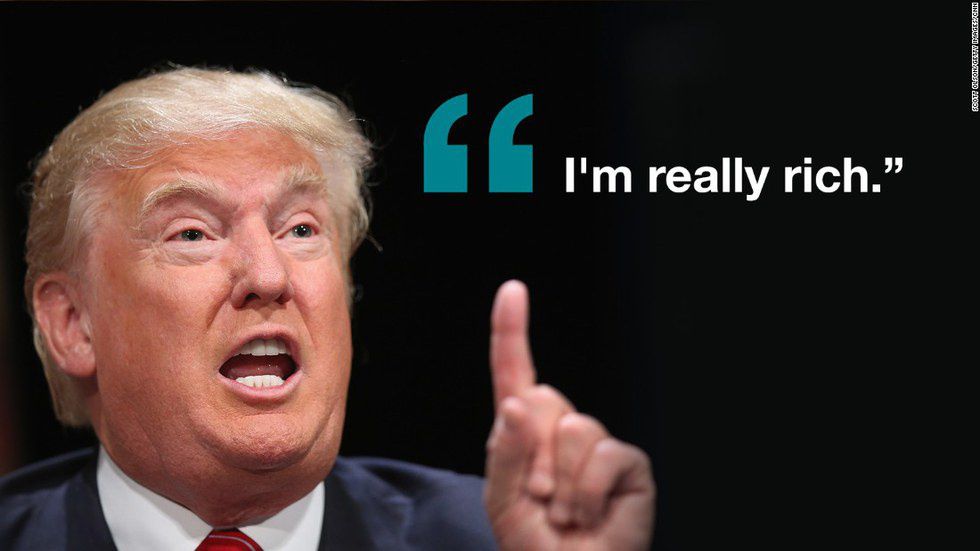 "I've said if Ivanka weren't my daughter, perhaps I'd be dating her."
Ew.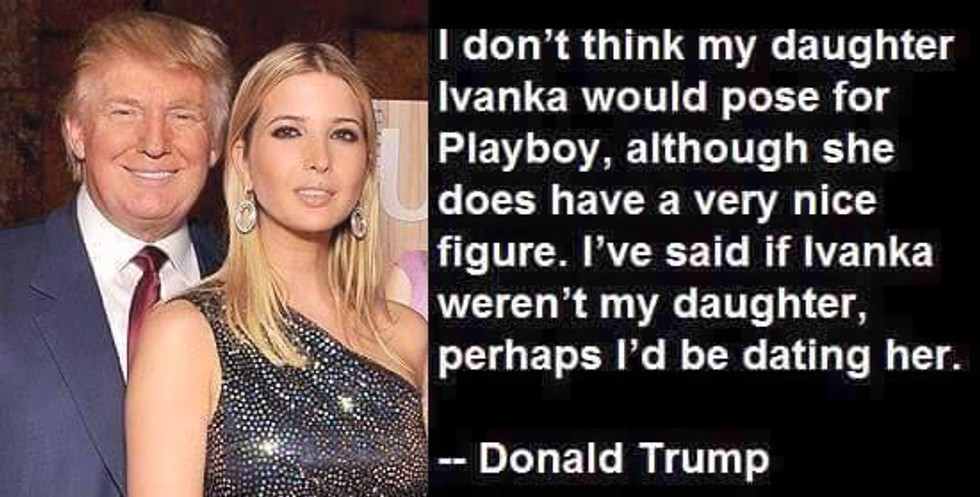 "You know, it really doesn't matter what the media write as long as you've got a young and beautiful piece of a**."

Another offensive remark by Trump.
"I will build a great, great wall on our southern border, and I will make Mexico pay for that wall. Mark my words."
Instead of helping make more affordable rates for college tuition, Trump wants to build a wall.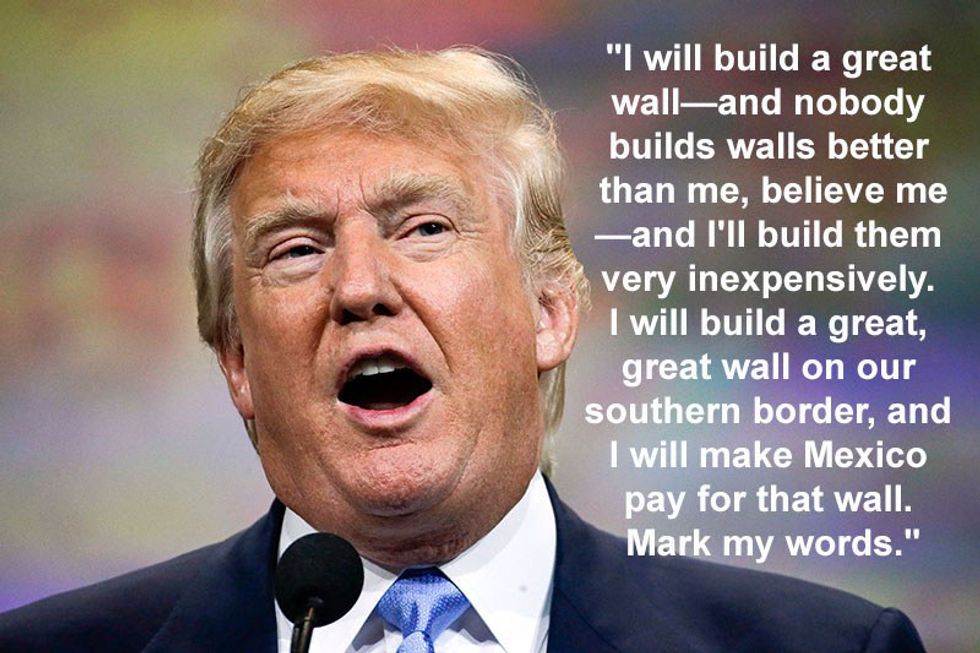 "Sadly, because president Obama has done such a poor job as president, you won't see another black president for generations!"
Race has nothing to do with Obama's effectiveness as being president.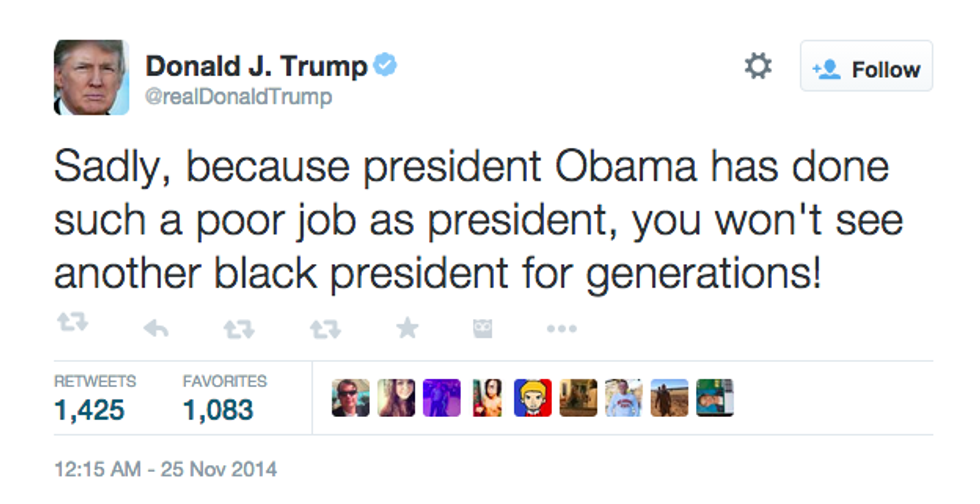 "I'm proud of my net worth; I've done an amazing job. The total is $8,737,540,000 USD. I'm not doing that to brag, because you know what, I don't have to brag."
If that's not an example of bragging, then I don't know what bragging really is.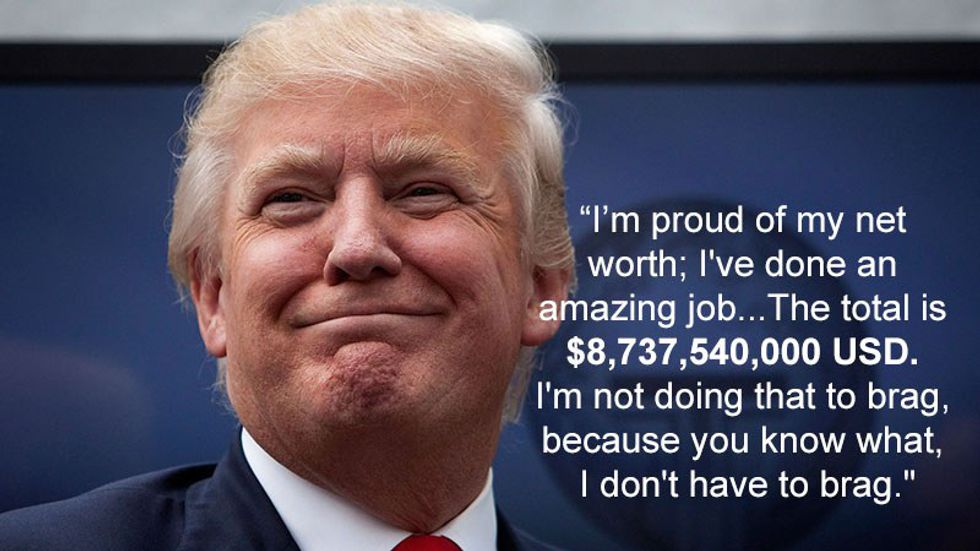 "If it weren't for me, you won't be talking about illegal immigration."
Yes, we would. However, we would not be as offensive as you are, Mr. Trump.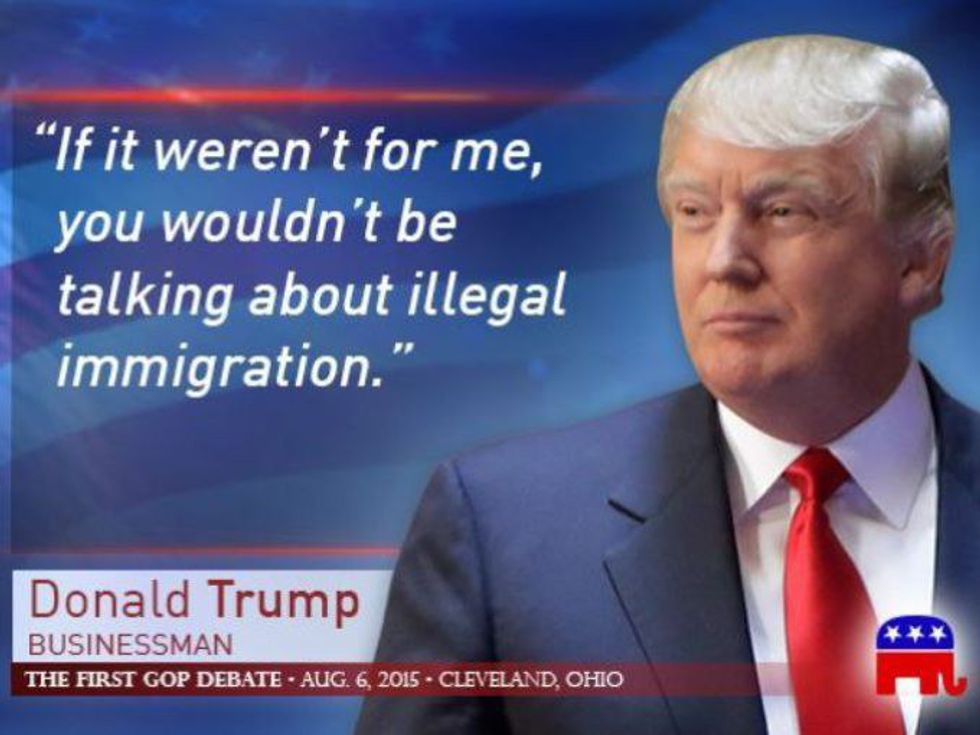 "I'm using my own money. I'm not using the lobbyists, I'm not using donors, I don't care. I'm really rich."
For the record, Donald Trump wants you to know that he is really rich.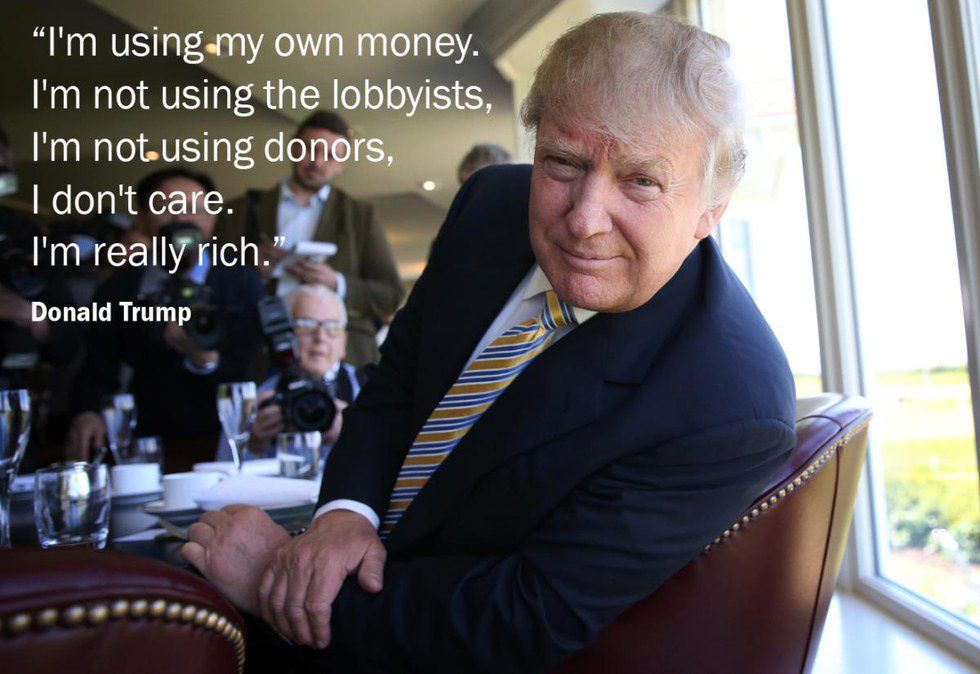 Something tells me he has more offensive remarks on the way. He also will let the world know that he is really rich at least 100,000 more times.