It's a well-known fact that Texans are proud to be from Texas. We have a love for our state that other states don't seem to quite understand. Maybe it's our history, our traditions, or our southern hospitality, but whatever the case may be people from Texas are proud to be living in the beautiful Lone Star State.
1. State Flag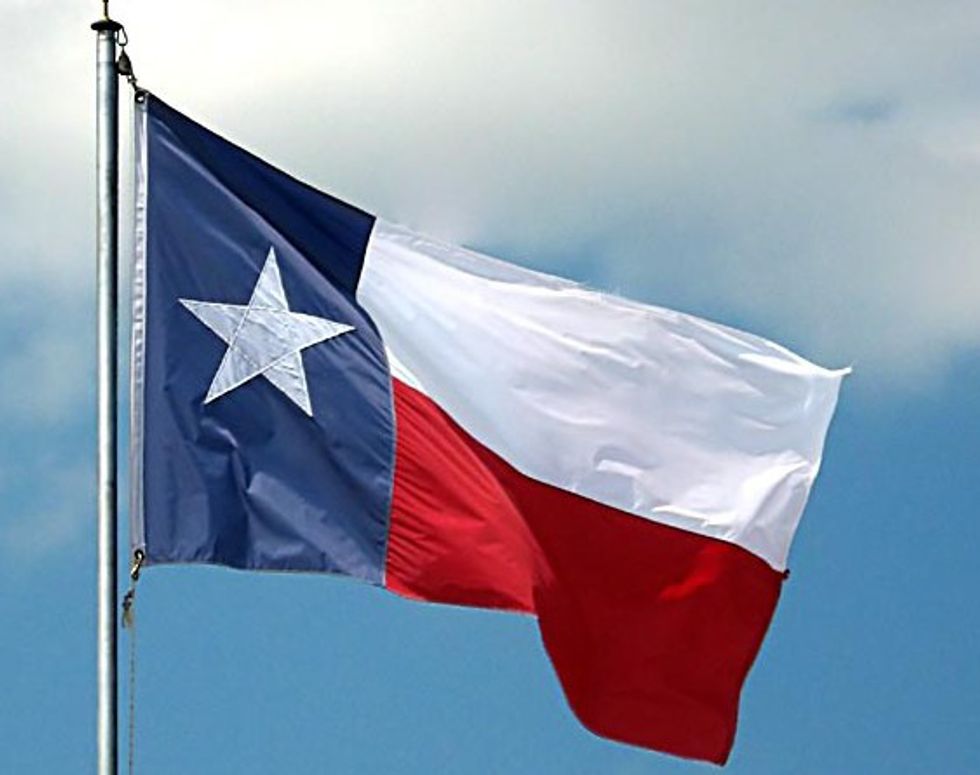 The Texas flag is literally EVERYWHERE. Coffee mugs, T-shirts, bedding, bags, jewelry, shot glasses and even yoga mats there is no escape from seeing the Texas flag somewhere.
Fun Fact: The blue in the flag stands for loyalty, the white represents strength and the red is for bravery.
2. Food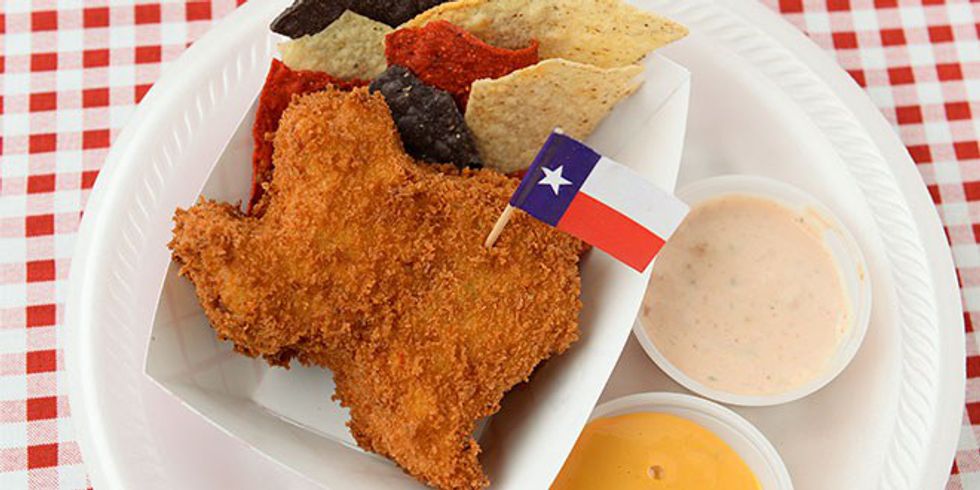 It's called "Tex-Mex" for a reason and don't even get me started on the barbecue. People in Texas are so passionate about their food, they even turn it into the shape of the state. There has been more than one occasion where I have seen a waffle or steak served in the shape of Texas. Also, it is quite popularly known that "everything is bigger in Texas" so you don't ever have to worry about leaving a restaurant hungry.
Fun Fact: The state pepper is the jalapeno, and the official dish is chili.
3. Vocabulary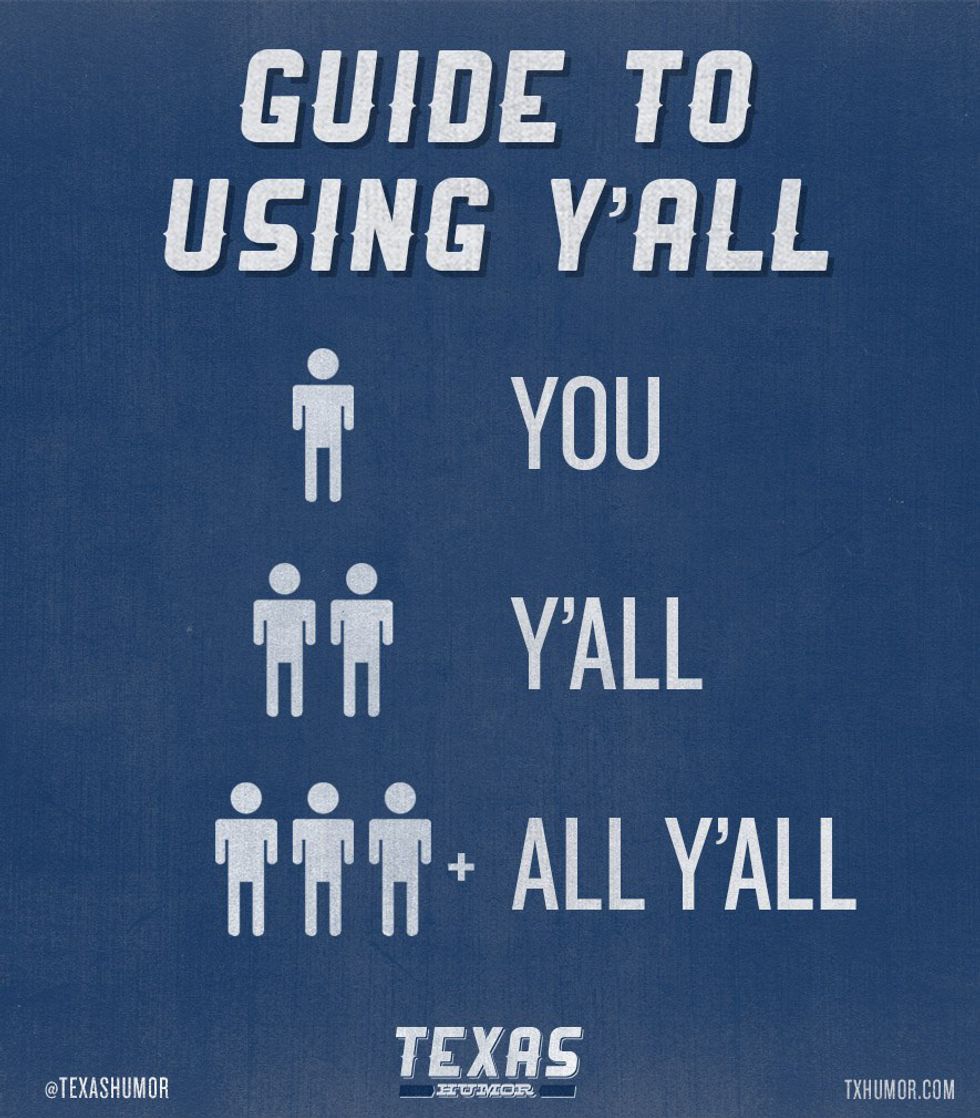 Please refer to the picture above. Learn it. Live it. Love it.
Fun Fact: Merriam-Webster Dictionary spells it as "Y'all" although some people argue it's spelled "Ya'll."
4. Football Teams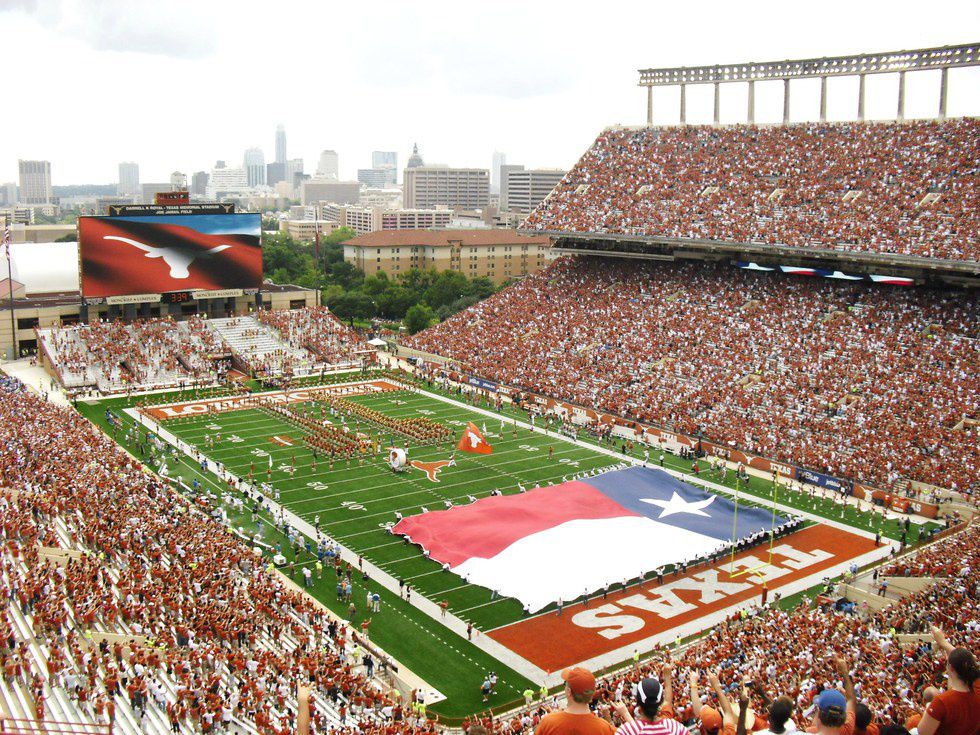 High school, college, or even the NFL, it doesn't matter what age or level of the sport, Texans love football. Everyone has their favorite team and everyone is passionate about them to an extreme.
Fun Fact: The Heisman trophy is named after John William Heisman who was the first full-time coach and athletic director at Rice University in Houston.
5. History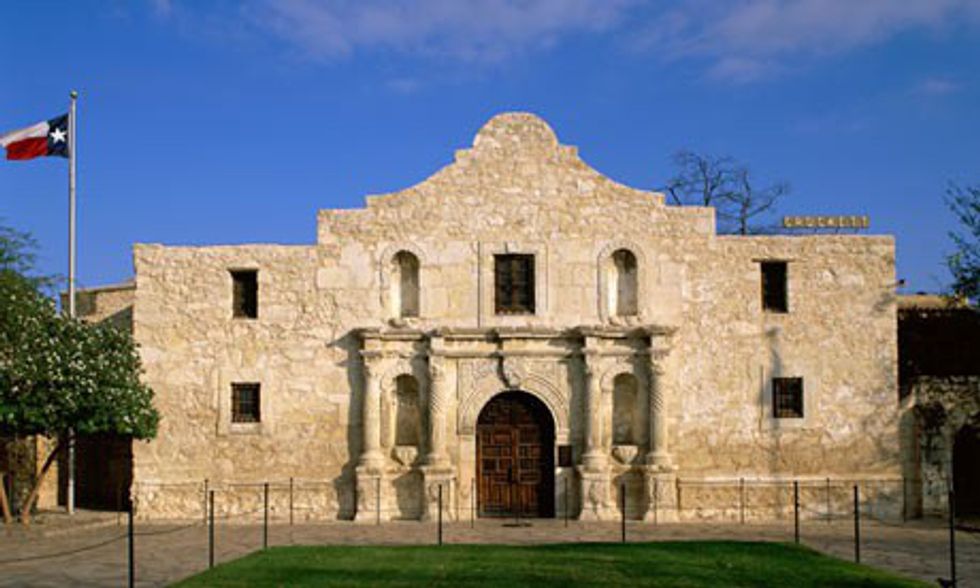 You will never fail to hear someone yell "Remember the Alamo!" or waving a "Come and take it" flag in more than one setting. Texans are proud of their history. It's the only state to have had six flags from six different nations fly over it, including their own. Texas was also once an independent nation from 1836 to 1845, which I guess is why a lot of Texans can be seen as strong-willed, independent people.
Fun Fact: Davy Crockett, who died in the Alamo, once told his Tennessee peers in Congress, "Ya'll can go to hell. I'm going to Texas."
6. Rivalry Universities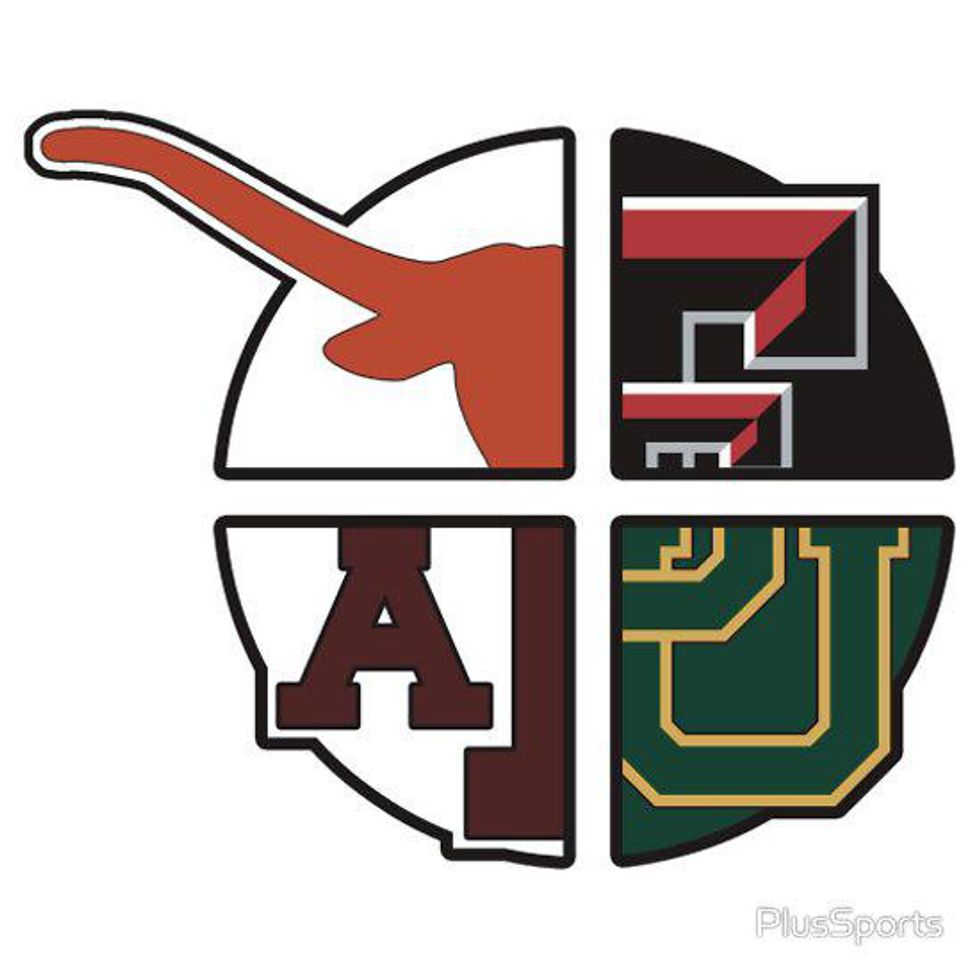 A&M, UT, Texas Tech, Baylor, SMU, TCU...I could go on and on of all the rivalry universities and their pride and passion of going to a specific college.
Fun Fact: Baylor University is located in Waco, Texas, which is where a Waco pharmacist created Dr Pepper in 1885. You're welcome America.
7. Flowers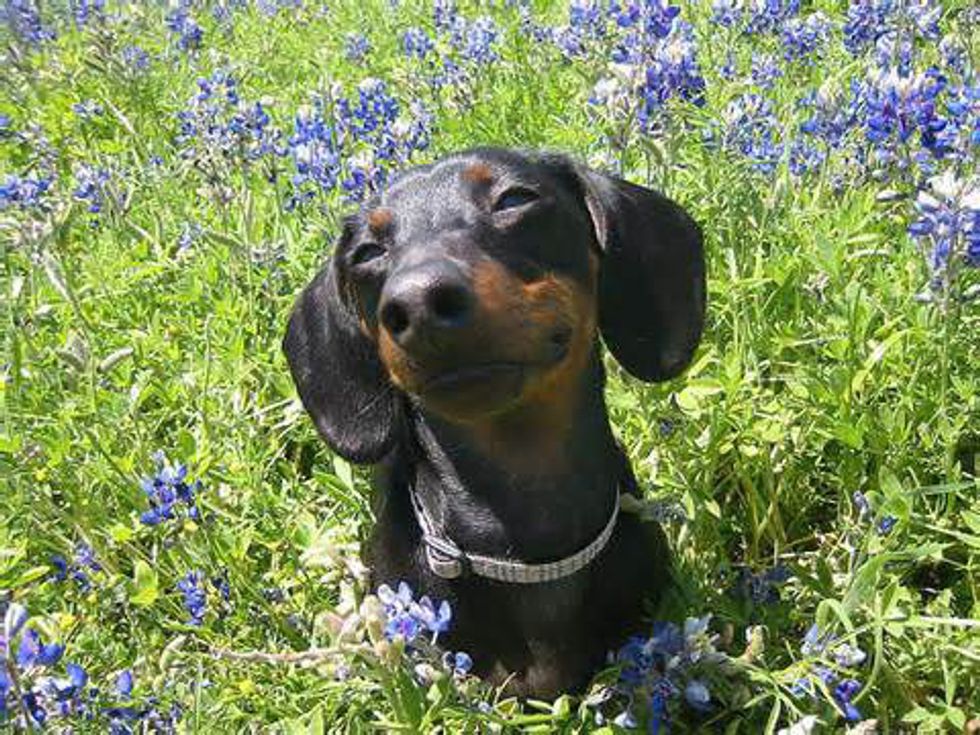 Here in Texas, when the weather starts to become warmer and spring is in the air, our state flower becomes abundant all throughout the land of the Lone Star State. Texans love their state flower and it's purple/blue color so much that it has become almost a tradition to make your loved ones sit in a field of bluebonnets and take their picture.
Fun Fact: Texas Legislature designated all species of Bluebonnets as the state flowers of Texas in 1971.
8. Austin
[rebelmouse-proxy-image https://media.rbl.ms/image?u=%2Ffiles%2F2016%2F05%2F15%2F635988733062807553-1782372589_635988415102357137-345428816_635663084407414094-1808383370_austin%2C%2520tx.jpg&ho=https%3A%2F%2Faz616578.vo.msecnd.net&s=878&h=50069137199a73a2db567b10435a5f71175174b7e88cc1e6f91fc2a986d5af75&size=980x&c=2578029590 crop_info="%7B%22image%22%3A%20%22https%3A//media.rbl.ms/image%3Fu%3D%252Ffiles%252F2016%252F05%252F15%252F635988733062807553-1782372589_635988415102357137-345428816_635663084407414094-1808383370_austin%252C%252520tx.jpg%26ho%3Dhttps%253A%252F%252Faz616578.vo.msecnd.net%26s%3D878%26h%3D50069137199a73a2db567b10435a5f71175174b7e88cc1e6f91fc2a986d5af75%26size%3D980x%26c%3D2578029590%22%7D" expand=1 original_size="1x1"]
Especially if you are from Austin, then it's just a whole other level of pride and love for this magical city. Austin is not only the capital of Texas, but also as the Live Musical Capital of the World which makes sense because it host different music festivals such as South by Southwest, Austin City Limits (ACL), Fun Fun Fun Fest, and more. There's also the delicious food that can be found on just about every corner of this amazing city. Oh, and of course...6th Street.
Fun Fact: Austin has the biggest urban bat colony in America.