Everyone loves to reminisce on past times, whether it be from your childhood, your awkward preteen years, or even your "glory" high school days with friends you still keep in touch with. For me, I love where I grew up, and even though I went as far as possible to get out of there for college, I still love to look back on those awkward, fun, and terrible times. So if you grew up in the one and only Torrance, California, this is for you.
1. Three Words: Late Start Tuesdays
Ah!!! The best day for any middle schooler. I remember always wanting to go to the Del Amo Mall to hang out and get Starbucks with friends from different middle schools and just walk around, but looking back on it now, it's so weird to think about going to the mall at 8am. what are a bunch of 12 and 13 year olds supposed to do when your parents only give you $5?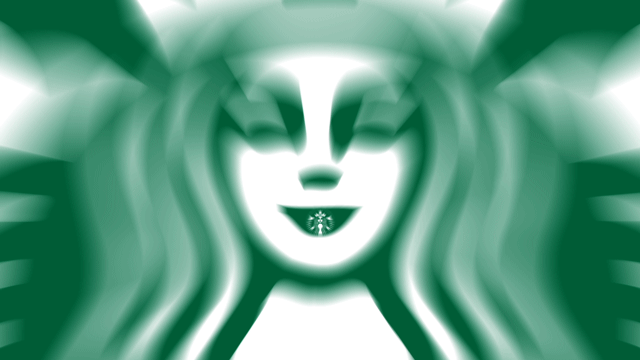 2. Freshmen Year Carls Jr. Trips (RIP)
If you went to Torrance High School, you definitely felt your heartbreak when they tore down that Carl's Jr on the corner of Sepulveda and Arlington after Sophomore Year :( That was our spot almost every day after school and after football games of our freshmen year. Here's an awkward pic of my friends and me our freshmen year hahaha!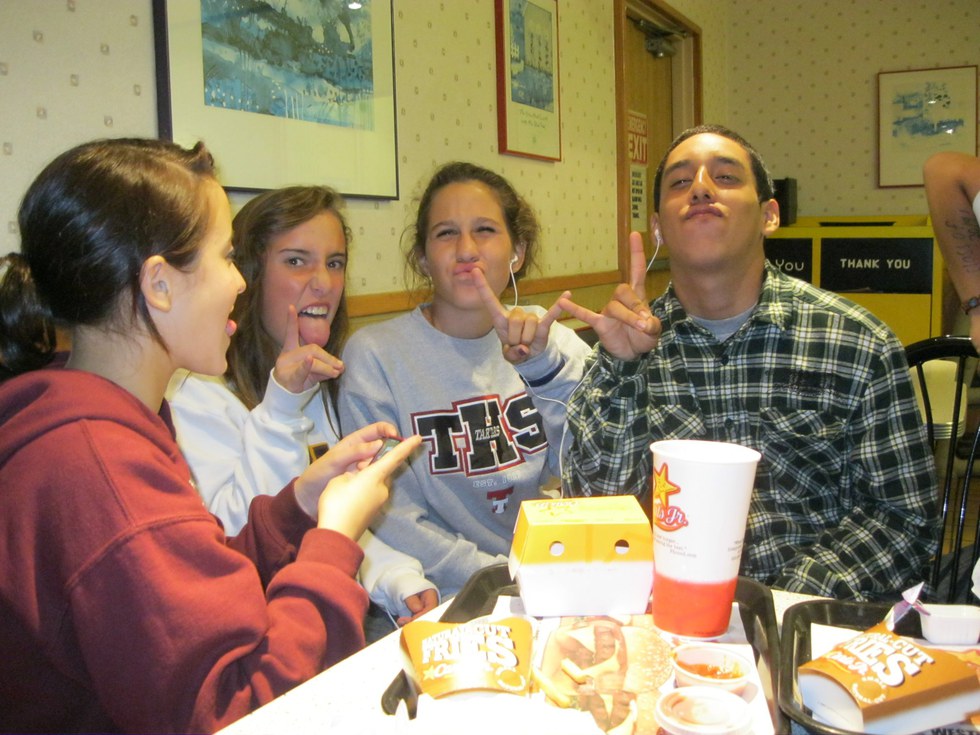 Oh lord, can I tell you some stories from our visits to In-N-Out. After our poor Carl's Jr got torn down, we decided it was time to be a big kid, and start going to In-N-Out after all the football games. Wow! That was such a smart decision on the part of our 14-year-old selves. Some of my best high school memories are from that In-N-Out, weird, I know. Each Torrance high school had a designated In-N-Out that they were "allowed" to go to without causing drama. For Torrance and South High, that was the Crossroads, In-N-Out (which is also weird because everyone hated South High) and the North and West High Schools had the one on Hawthorne Blvd. This divide in the In-N-Out locations makes me laugh now because some of my closest friends now, went to North or South or West High. Nonetheless, In-N-Out was the best place ever!
4. 4th of July Beach Days (also RIP)
Of course, you can't live in California if you don't talk about the beaches and the best day in all of America. Every 4th of July in high school the whole freaking city would come together and get C-R-A-Z-Y at Hermosa Beach. So crazy that going there after the 3rd year would just be you asking to get arrested lol. The very first year that I went there, I remember perfectly (well sort of.. hahaha)... I was a wild, reckless sophomore just wanting to have a great time with all my friends from different schools that I didn't see often. It was such a great fun day and I will always remember it because I got to hold hands with the boy I was crushing on FOREVER and all my friends were like OMG we love it, finally!! Overall, RIP to 4th of July beach days, you will never be forgotten.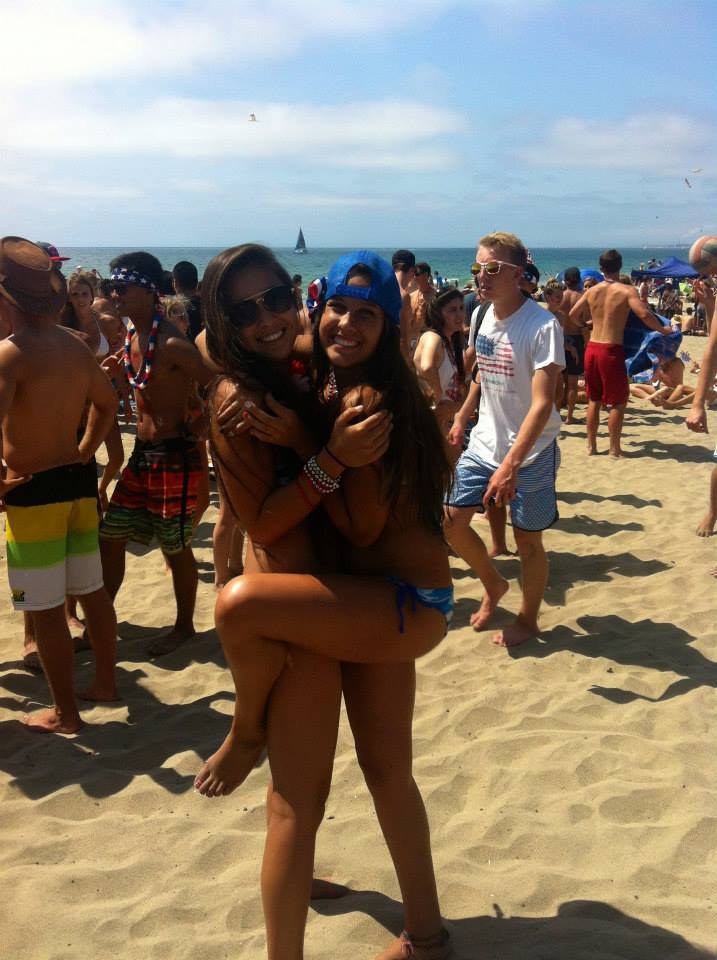 5. Maroon Monsoon
Let me just be the first to say that our class of 2014 started the best school spirit squad ever!! Football games were always a big crowd but no one ever got super rowdy. However, once basketball season came around, it was a whole different atmosphere. We were SO loud and cheerful, sometimes our principle would tell us to take it down a notch but, we never did because no one should get in trouble for having too much school spirit :p We would plan out what theme we would have each game, from blackout games, to white out games, to Hawaiian night, and to straight decked out in our maroon and grey attire. (TBT to that iPhone 3 quality photo lol)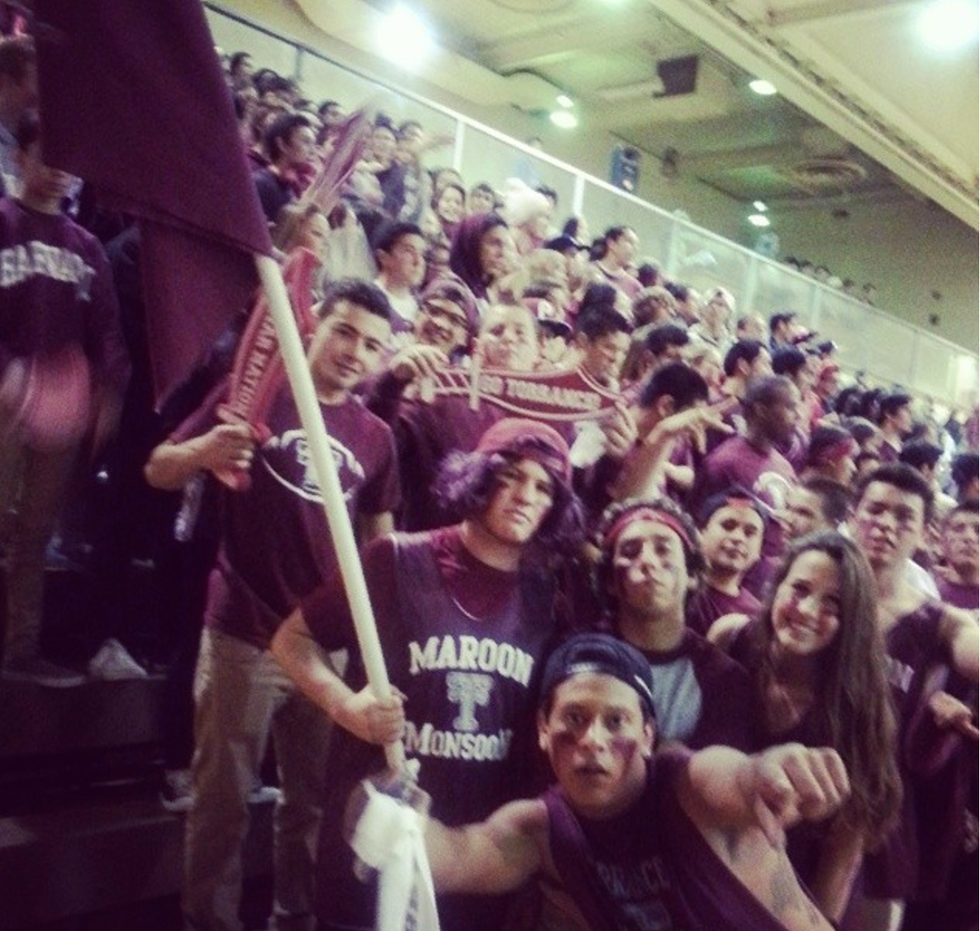 6. "The Stage"
Going into senior year was a huge deal because first, you're only 1 year away from college but also, you NEEDED to have lunch at the stage. Yeah, you're probably thinking, "Really? A stage?" Yes! We couldn't just think we'd be allowed to sit at this place, you had to earn it and receive it. And of course being the best class, we earned that spot easily. Even though I was a "cool kid" and got out every day at lunch, I still would hang out at the stage and feel like I ran that school. Even on our last day of school we brought tables and played water pong and the principles didn't say anything because we were "dem boyz". T-House forever!!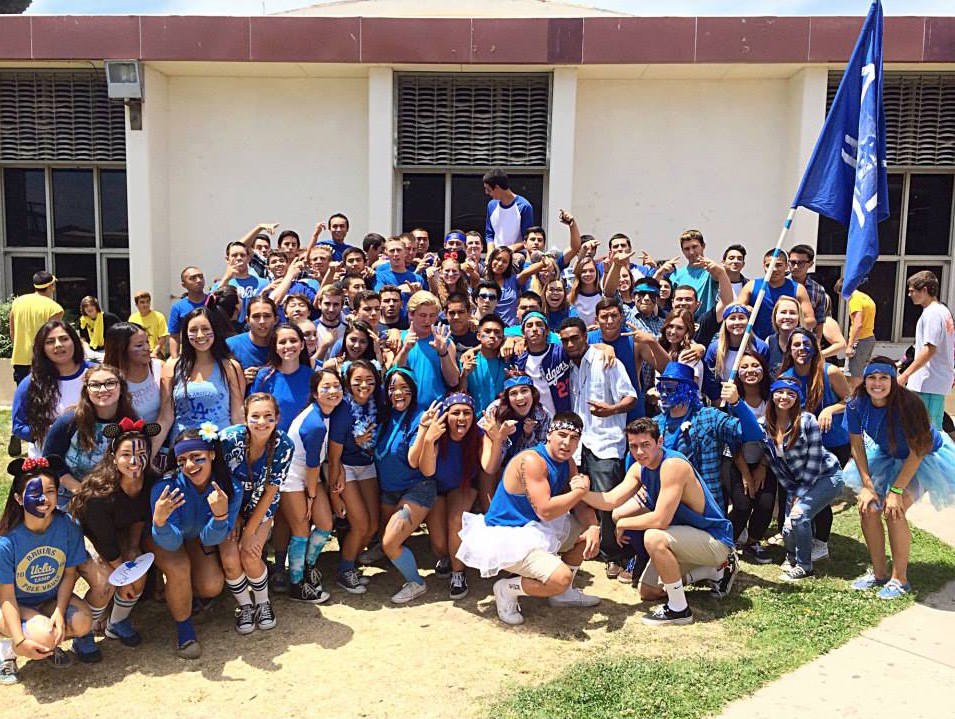 7. BPL
BPL= Beach Parking Lot. This was/is the perfect place to catch a beautiful Southern California sunset or even sunrise if you like waking up at the crack of dawn. You wouldn't even need to text your friends to ask to go because you already knew they'd be there, too. Just a fun time to hang out with friends and talk about life.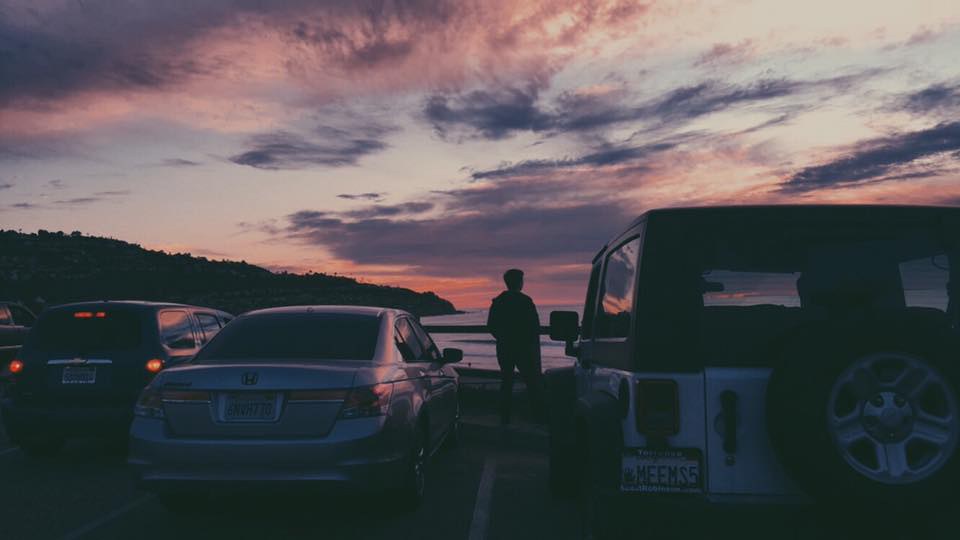 8. Late Night Strand Cruise
As you can probably tell a lot of our activities we did/do growing up involve the beach. I don't think there is anything as therapeutic as riding your skateboard or bike down the strand during sunset or even late at night. Whether you do this by yourself or with a group of friends, it's always fun because life by the beach is a perfect way to live.