Des Moines is home to many innovative and mouthwatering restaurants. Whether you're looking for the perfect destination for a date night or somewhere to grab a quick bite, these eight food places in the 515 will leave you full and satisfied.
1. Gustos Pizza Co.


Regular Pizza is a drag. For your thin crust pizzas needs, Gustos is here to serve with your not-so-average toppings! The Pizza's each come with a creative name—some, like my personal favorite, "The Mona Lisa," are named after artists or art pieces.
---
2. Miyabi 9

Bring your chopsticks, because the second place on this list is my favorite Japanese Restaurant in Des Moines—Miyabi 9. They have among the best rolls you can find in Iowa, including the Captain Crunch Roll (no cereal used in the process). The warm and romantic atmosphere of the restaurant makes it perfect for date night.
---
3. La Mie Bakery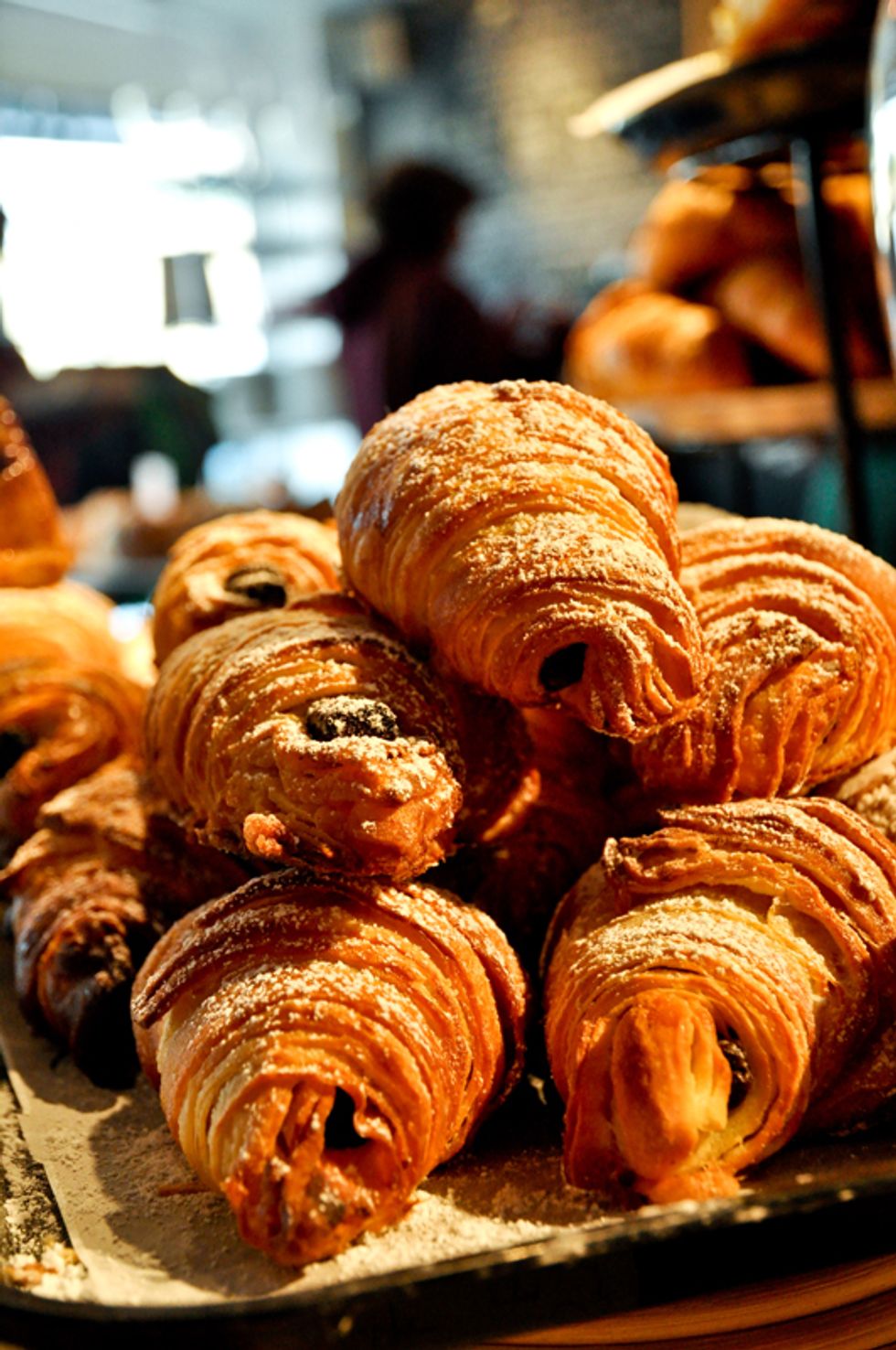 Breakfast is the most important meal of the day—serving you the most delicious of pastries and desserts, and other breakfast staples, La Mie has it all! One of my go-to orders is the french toast with berries.
---
4. Eatery A

This Mediterranean inspired restaurant serves both pizzas and other influenced entrees. The atmosphere makes this venue the perfect spot for a night out with your girlfriends or a date! The hummus, which comes with flatbreads to dip with, is to melt for. If you're looking for a good pizza, try the #15, which comes with spinach, goat cheese, honey, and red onions, all on a olive-oiled pizza.



5. Sakari




Another sushi favorite in town, Sakari comes packed with flavor. The modern design of the restaurant makes it comforting and inviting for you and your pals to sit and enjoy some fresh-rolled sushi and bento boxes.
---
6. Centro



The romantic ambience of this restaurant makes it the destination for you and your significant other. Located in the heart of Des Moines, this Italian restaurant is perfect you pizza and pasta needs.

7. Open Sesame


Found in East Village, Open Sesame is another Mediterranean-inspired favorite. If you're looking to have a few Turkish Coffees with your friends or find some delicious cuisines, this destination is the perfect spot for that.
8. Zombie Burger


This hamburger restaurant has all a girl can dream for: hamburgers, fries and shakes. They even include vegan options on the menu. If you're looking for creative and delicious American food, look no further.
---
side note: Please tip well