If you know ANYTHING about me, I usually have a coffee in my hand at all times. Therefore, I thought about all the great things that make coffee the love of my life.....instead of a boy. So grab a cup, sit back and enjoy!
1. You get what you want every single time.
With coffee, you can literally pick and choose what you want in it. You can't do that with a human. You gotta make some compromises and like they say "you can't always get what you want." You're never gonna get exactly what you want out of a guy and you can't make your own, sorry hun. But, you can get whatever you want in a coffee and even change up your order from day to day (unlike boys).
2. You can have as much as you want. Kind of.
With health reasons aside, you can drink as many cups of coffee a day. Yes, people will probably judge you or be worried that you've had too much. Honestly, I think it's better to have 6 cups of coffee a day rather than going on 6 dates in one day...but that's just my opinion. You do you, girl.
3. It's energizing rather than draining.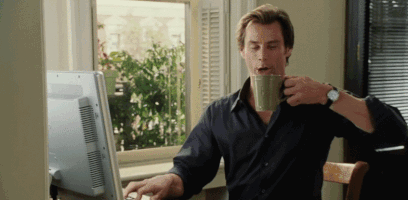 The whole point of coffee is caffeine. I personally drink it because I like the taste and the caffeine is just a bonus. You can always get a nice boost of energy from a cup of coffee. Yet, with boys, they are SO exhausting. It starts with the stupid mind games and the list goes on. Plus, you get so much more work done with a cup of coffee and no boys to distract you.

4. Keeps you warm AND cools you down.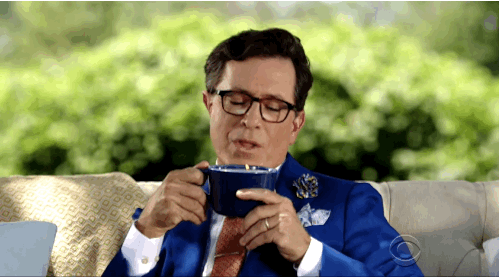 The beauty of coffee is that you can get it hot OR iced. Yes, boys can keep you warm on a cold day, but not all day and not in all scenarios (PDA, gross). Coffee can make you warm with a simple sip whenever and wherever you want. It's a hug in a cup. And unless you're Edward Cullin (LOL), then there is no way a boy can cool you down on a hot day.
5. Coffee brings people together.
We all know that one girl who can't do anything without a boyfriend. The girl who gets a boyfriend, disappears and can never hang out because she's always with him and her world revolves around him. Coffee brings people together and includes everyone. You can call your people up, invite them to get some coffee and have a good time just hanging out with your pals.

6. It won't say or do anything to hurt you.
You can always trust coffee. It won't ever say or do anything to hurt you. Meanwhile, with boys, you never know what's going to happen next. Luckily, the minute you start crying or yelling, you've got coffee there to cheer you up...which leads me to my next point.
7. Coffee will always be there for you, no matter what.
Boys will come and go throughout your life, but coffee will never leave you. So darling, don't even worry about boys. Take some advice from Rory Gilmore, one of the greatest coffee queens of our time.

8. In the end, though... you can have both.
Don't get me wrong not all boys are bad, there are some good ones still out there. So, when you find a good one and he asks you to hang out, make sure it's for coffee. in that situation, you'll be in your happy place, you'll find out what kind of coffee he drinks (which is important), and if he even drinks coffee (honestly, why would you drink tea?). Personally, my favorite kind of date is a coffee date (*cough* HINT *cough*).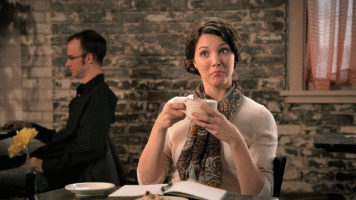 Thanks for taking a coffee break with me and hope you enjoyed!