Released at the end of 2016, "La La Land," written and directed by Damien Chazelle, truly took my breath away. The romantic musical comedy-drama film stars the beloved duo, Ryan Gosling and Emma Stone, along with John Legend and Rosemarie DeWitt.
The film has grossed $69,456,587 worldwide, which doesn't surprise me with the outstanding acting, choreography, music and more.
Here are eight reasons in my opinion to love my new favorite movie of 2016.
1. Storyline
The film tells the story of aspiring actress and barista, Mia (Emma Stone), and jazz pianist, Sebastian (Ryan Gosling). Both are struggling to live up to their dreams, but find each other along the way to bring Sebastian to open his very own jazz club, and to land Mia her major acting role. Along the way, Mia and Sebastian watch each other struggle to succeed in Hollywood as they fall in love.
What I appreciate about this storyline doesn't solely rest on the love plot (as much as I do love it). It shows the impact two dreamers have on each other, and how that helps them achieve their goals-- even if that means leaving a piece of them behind.
The story line helps musical skeptics appreciate the film. Robbie Collin, a film critic from The Telegraph says it best, "It's more directly dramatic passages hit home without a musical note."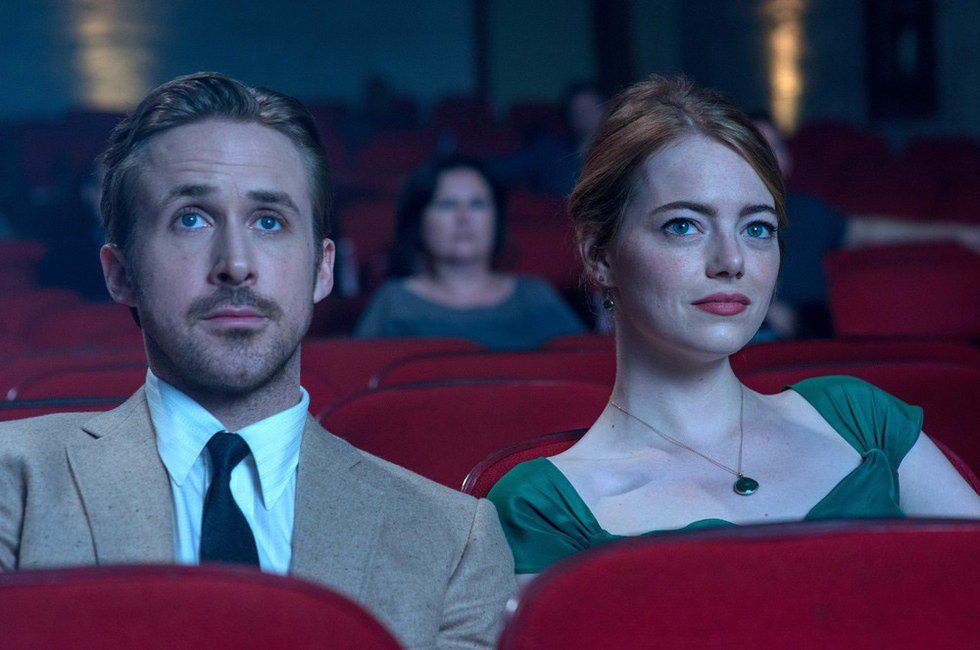 2. Color vibrancy

After leaving the theater, I couldn't stop gushing over the colors in the film. I fell in love with the bright canary yellows, powerful reds and soft blues of night and daylight. The cinematography uses intense and rambunctious colors pay homage to classic films as well as old Hollywood musicals.
Much of this is attributed to Chazelle and cinematographer, Linus Sandgren's, choice to shoot with lenses used in the 1950s to make the film appear "magical" instead of the harsh realism presented in digital cameras.
The colors are an often unnoticed part of the movie; however, its proved essential in setting the tone.
[rebelmouse-proxy-image https://media.rbl.ms/image?u=%2Ffiles%2F2017%2F01%2F07%2F636193723019402602968066618_lala-land.jpg%3Fw%3D670&ho=https%3A%2F%2Faz616578.vo.msecnd.net&s=4&h=5ea649507bb3f0380c7221fb9222bca4b271b2564c7d19ae81dd13a0b97ccbc6&size=980x&c=419103394 crop_info="%7B%22image%22%3A%20%22https%3A//media.rbl.ms/image%3Fu%3D%252Ffiles%252F2017%252F01%252F07%252F636193723019402602968066618_lala-land.jpg%253Fw%253D670%26ho%3Dhttps%253A%252F%252Faz616578.vo.msecnd.net%26s%3D4%26h%3D5ea649507bb3f0380c7221fb9222bca4b271b2564c7d19ae81dd13a0b97ccbc6%26size%3D980x%26c%3D419103394%22%7D" expand=1 original_size="1x1"]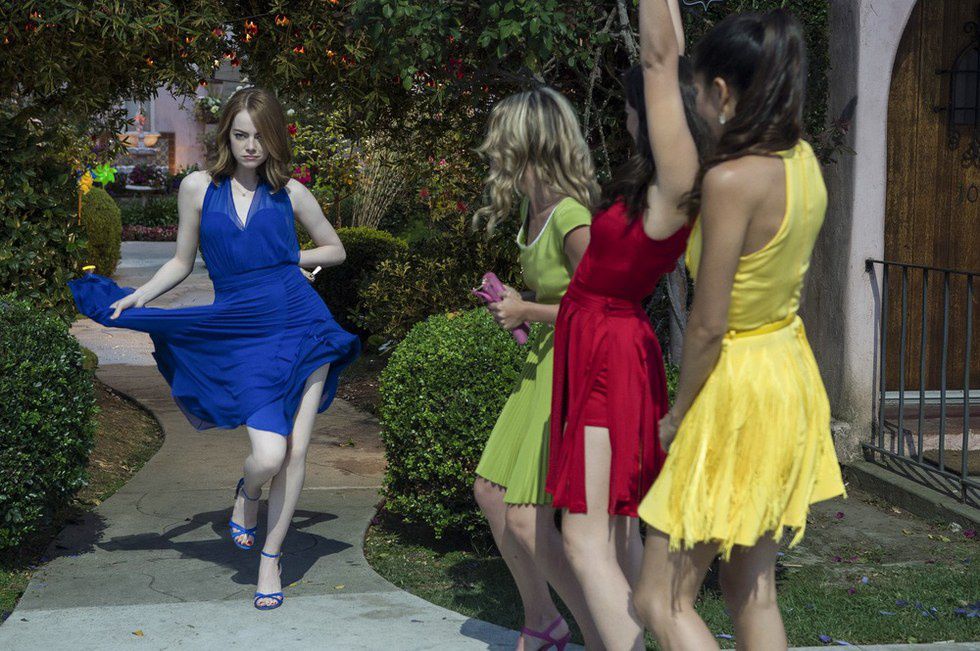 3. A round of applause for Ryan Gosling and Emma Stone's performances
"La La Land" shows Gosling and Stone costarring as love interests for the second time since "Crazy, Stupid, Love," as well as their third movie as costars. Once more, the pair mesh together beautifully with chemistry that flies off the screen.
My only criticism of the movie stems from adequate singing by Gosling and Stone; however, this is easily overlooked by powerful, showstopping acting by the two.
Gosling and Stone's dedication for the movie is clear, especially with Gosling who spent four hours a day practicing impressionable piano playing scenes.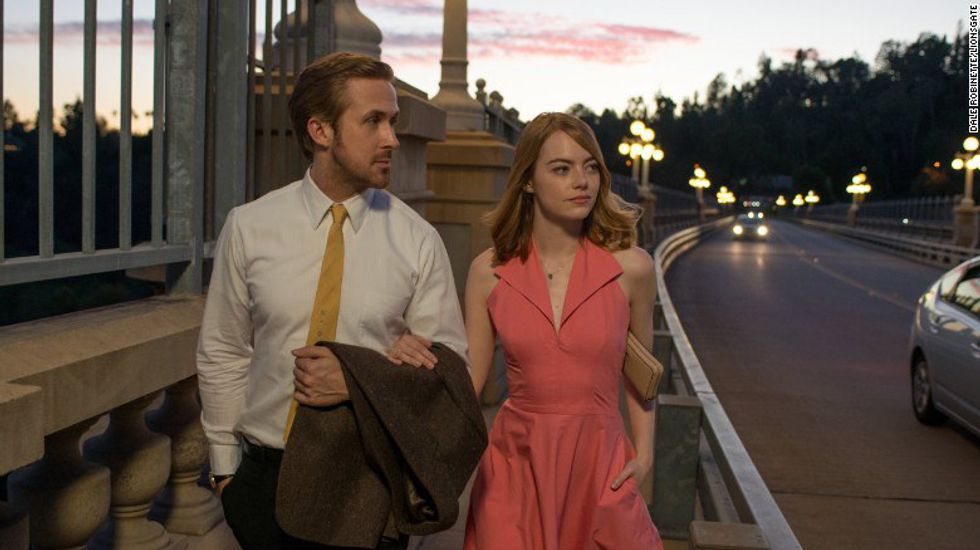 4. Even more praise for Emma Stone
I'm horribly biased because of my dear love for Emma Stone, but I'm just going to say that I fell completely in love her performance. Stone puts forth a heart-wrenching performance, especially in her monologue in "Audition (The Fools Who Dream)."
Stone does Mia's character justice with resounding spunk and ingenious drive.
While in the beginning, I wasn't entirely sure how I felt about Stone's voice, I learned to appreciate its softness after listening to the soundtrack.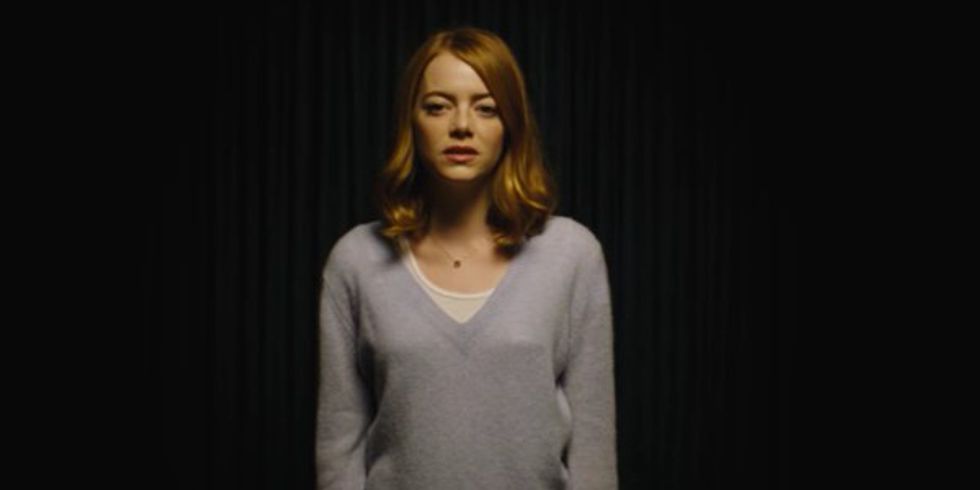 5. Soundtrack
Man, oh man, I could write a whole article about how much I adore the film's soundtrack. I've been entranced with composer, Justin Hurwitz's, musical masterpiece.
Jazzy trumpets, prominent drums, and calculated piano make "Another Day Of Sun", "Someone In The Crowd" and "A Lovely Night" downright classics, along with "City of Stars" and "Audition (The Fools Who Dream)."
"Planetarium", "Mia and Sebastian's Theme", "Herman's Habit", "Summer Montage / Madeline" and "Epilogue" offer instrumentals with dazzling jazz and piano.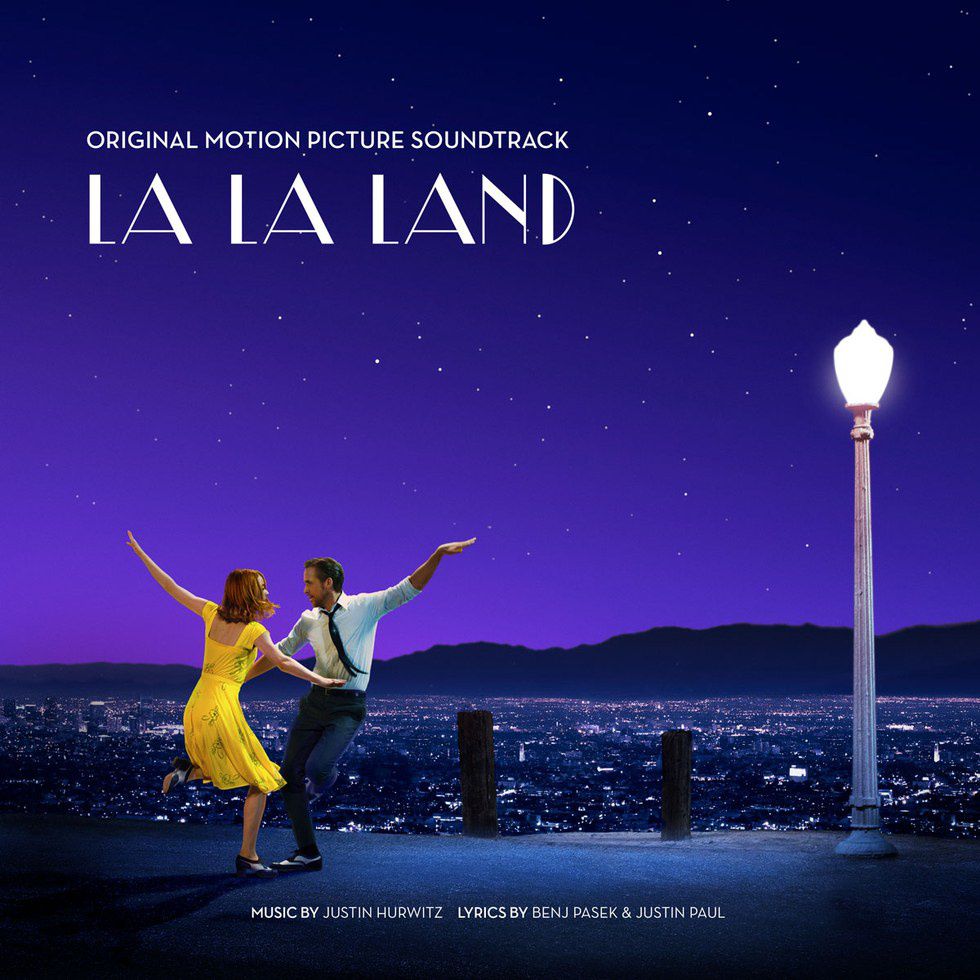 6. Choreography
Choreographer, Mandy Moore, did nothing short of an exceptional job with the film's choreography.
"La La Land" opens up with a dazzling scene during Los Angeles freeway traffic in "Another Day Of Sun." A scene made possible with 30 professional dancers and 100 extras was the definition of "big picture."
The film also showcases some impressive tap moves in "A Lovely Night."
All in all, Moore was tasked with teaching Gosling and Stone tap, ballroom and jazz dance-- all of which came together to highlight another strength in the film.
[rebelmouse-proxy-image https://media.rbl.ms/image?u=%2Ffiles%2F2017%2F01%2F07%2F6361937282956141501268147889_lalaland.jpg%3Fw%3D640%26h%3D360%26crop%3D1&ho=https%3A%2F%2Faz616578.vo.msecnd.net&s=694&h=b3e5fe29c059520f88e0e69757760cf02dd2581cc2fb4f3a8e23c4b956fdfe06&size=980x&c=3095229402 crop_info="%7B%22image%22%3A%20%22https%3A//media.rbl.ms/image%3Fu%3D%252Ffiles%252F2017%252F01%252F07%252F6361937282956141501268147889_lalaland.jpg%253Fw%253D640%2526h%253D360%2526crop%253D1%26ho%3Dhttps%253A%252F%252Faz616578.vo.msecnd.net%26s%3D694%26h%3Db3e5fe29c059520f88e0e69757760cf02dd2581cc2fb4f3a8e23c4b956fdfe06%26size%3D980x%26c%3D3095229402%22%7D" expand=1 original_size="1x1"]
7. The JAZZ!
If you didn't like jazz before this movie, you might enjoy it a bit more afterward-- or at least have a newfound appreciation for it.
"What do you mean you don't like jazz?"
Sebastian is crazy about jazz and strives to follow his dreams as a jazz pianist and to open a jazz club of his own, "Seb's."
Chazelle uses "La La Land" as a ode to his love of jazz with nostalgic allusions to classical jazz.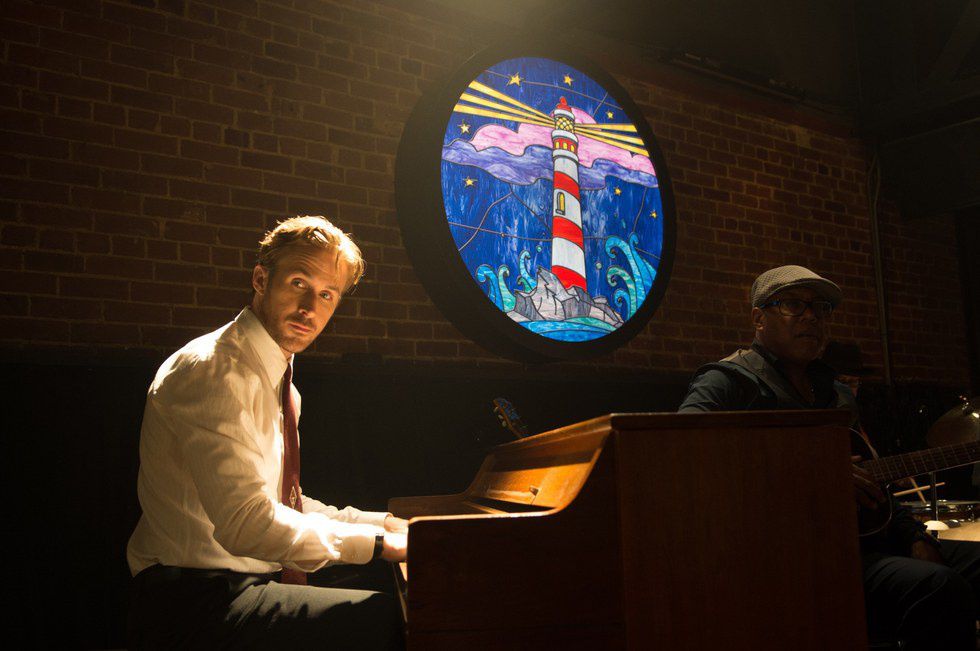 8. Themes
"La La Land" explores the theme concerning the cost of success. It does this with sub-theme of love.
The film dares to define the meaning of success, as Sebastian and Mia struggle to understand what success truly means. The two meet and help each other accomplish the artistic dreams, but at what cost?
Without revealing too much about the end, all I can say is that it questions love's role to the road of success, and it's mental debacle that makes you think beyond the theater.