There are some days where we are happy and carefree. There are also moments that we want to shrivel up into a ball and just close ourselves off from the outside world. Dealing with stress and anxiety can be a difficult task, especially if you do not know how to calm down or have a good support system. Everyone wants that feeling of support from someone who can calm us down when we get into a state of anxiety, but that is not always the case. Sometimes we are alone and need a little reminder that can help us get back up and continue on with our day. Here are a few quotes that can be used to help deal with a sudden moment of anxiety:
"Life is not a dress rehearsal. Every day, you should have at least one exquisite moment." - Sally Karioth
"Anxiety happens when you think you have to figure everything all at once. Breathe. You're strong. You got this. Take it day by day." - Karen Salmansohn
"Every tomorrow has two handles. We can take hold of it with the handle of anxiety or the handle of faith." - Harry Ward Beecher
"The reason people find it so hard to be happy is that they always see the past better than it was and the present worse than it is." - Anonymous
"Forgive yourself for believing that you're anything less than beautiful." - Iyanla Vanzant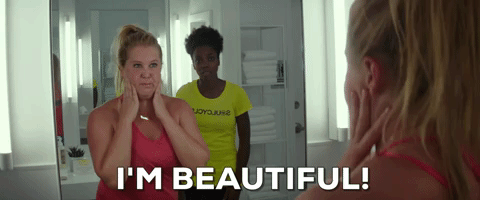 "To escape fear, you have to go through it, not around." - Richie Norton
"Do not give your past the power to define your future." - Anonymous
"Do not believe the things you tell yourself when you are sad and alone." -Anonymous
Anxiety is one of the hardest struggles that people have to get through in their lives. Some have it less than other people, while others have to struggle with it every moment of their lives. Take these quotes to heart whether you struggle with anxiety every day or here and there moments. Practice building yourself up because the results will be amazing in the long run.