Christmas decorations are beyond expensive. It's almost like you have to sell your first born and an arm just to buy a wreath for your front door. Here's a list of decorations that are fun and easy to make and beautiful to look at.
1. Candy cane wreath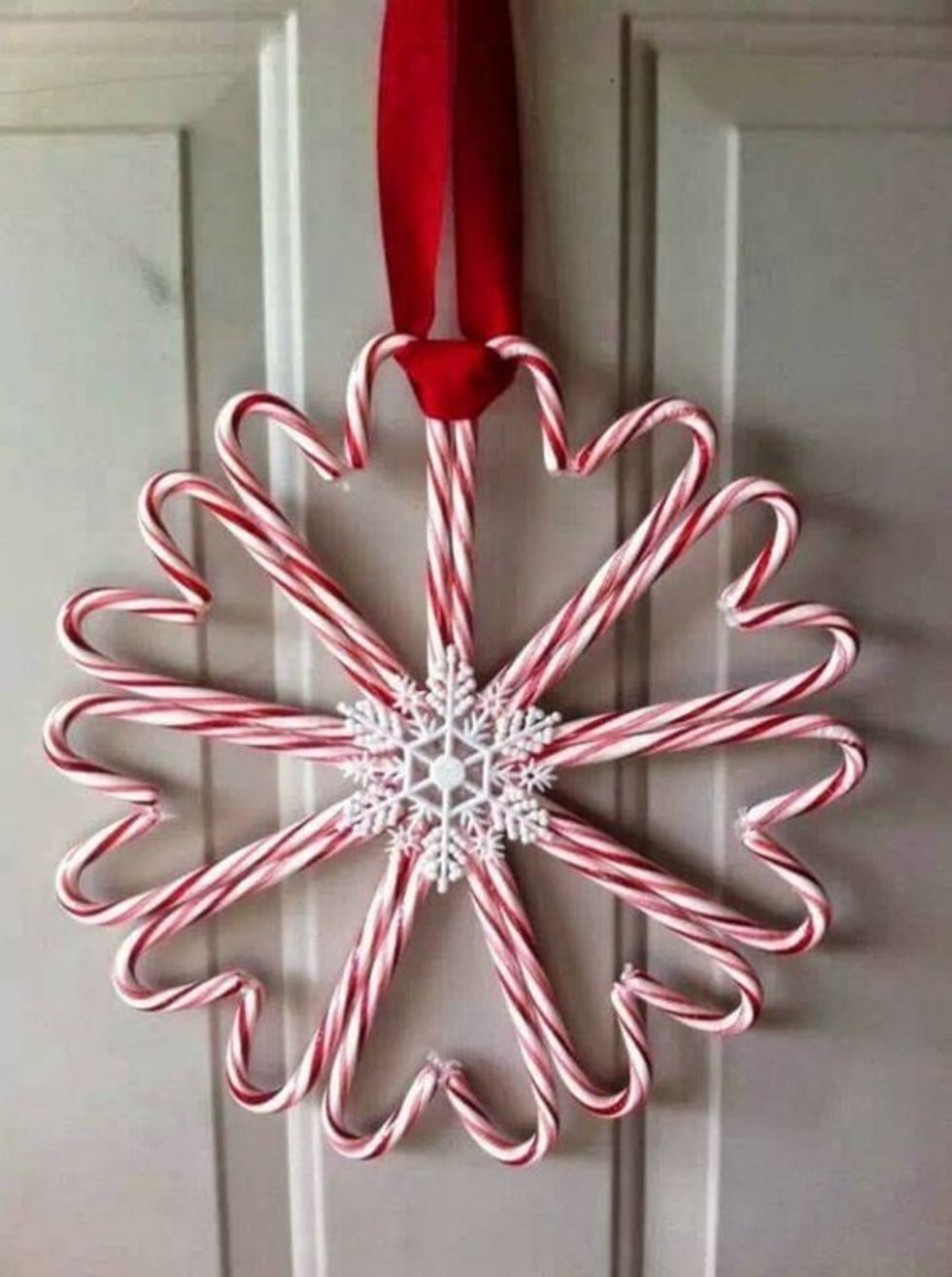 This project is extremely simple! Throughout the holidays, I'm sure it's easy to get a collection candy canes started, and they're pretty cheap to buy too. Just use a hot glue gun to glue the sides together to turn them into a snowflake shaped wreath.
2. Washi tape card tree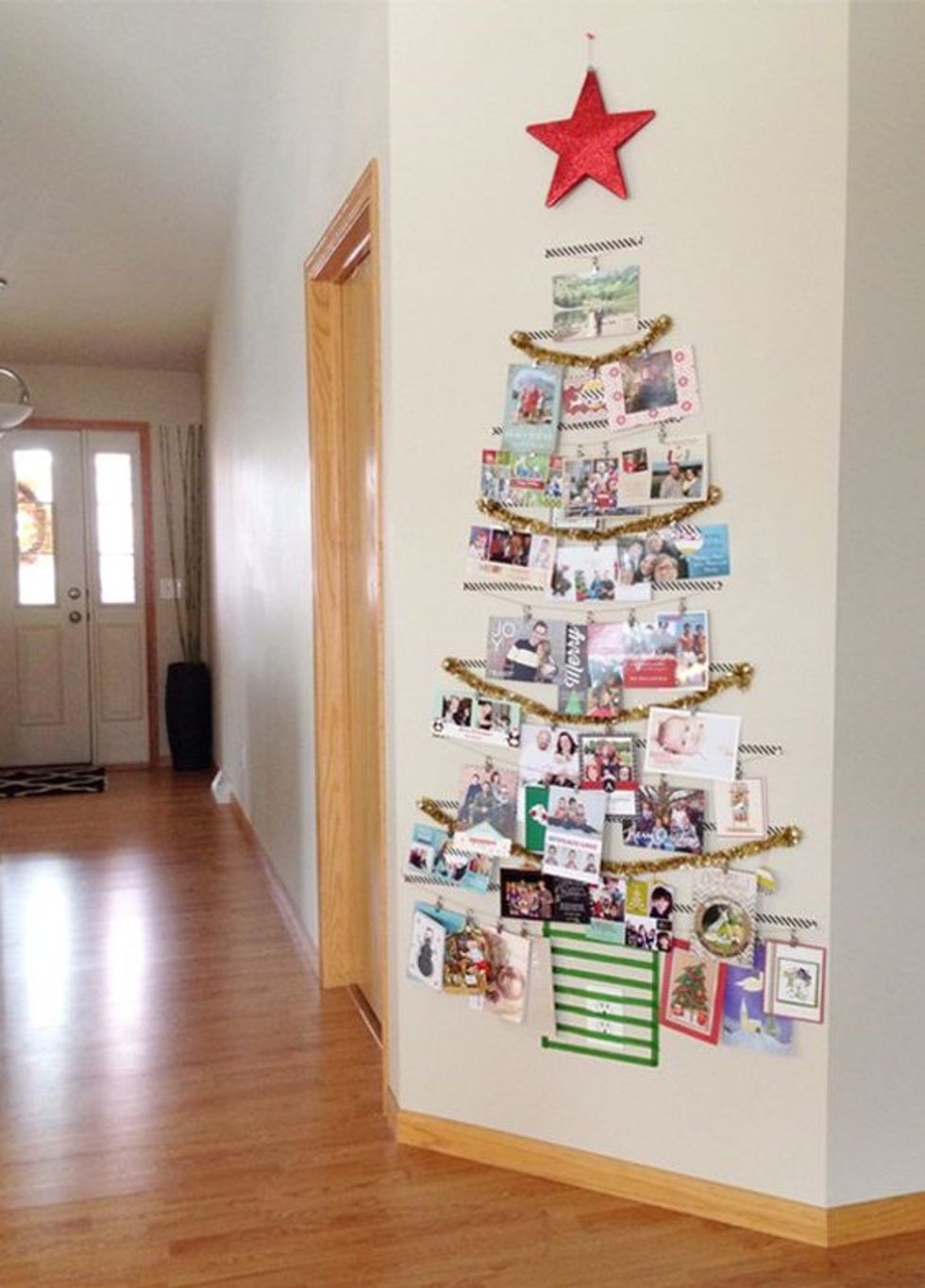 With the Christmas season comes Christmas cards. However, it's not as easy to find somewhere to put them. When you appreciate someone and want to let them know that you like the card, you need a place to put it on display, which is why this is a great DIY to try out this holiday season.
3. Garland Christmas tree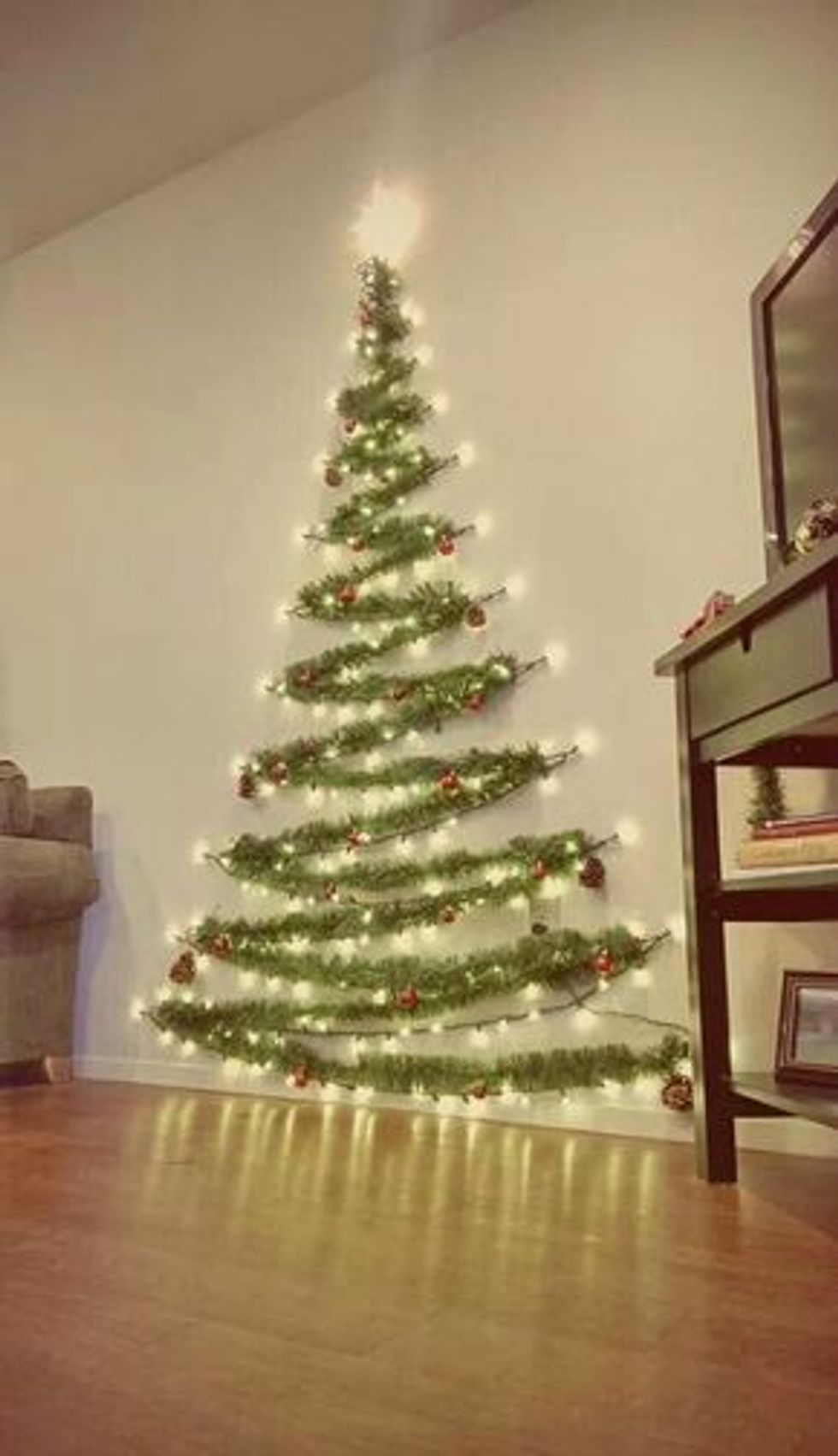 Maybe you don't get as much cards as you would like? Or maybe you don't own a real tree/fake tree. This is a nice decoration to use so you don't take up as much space, but still have the tree decorations.
4. Miniature paper Christmas trees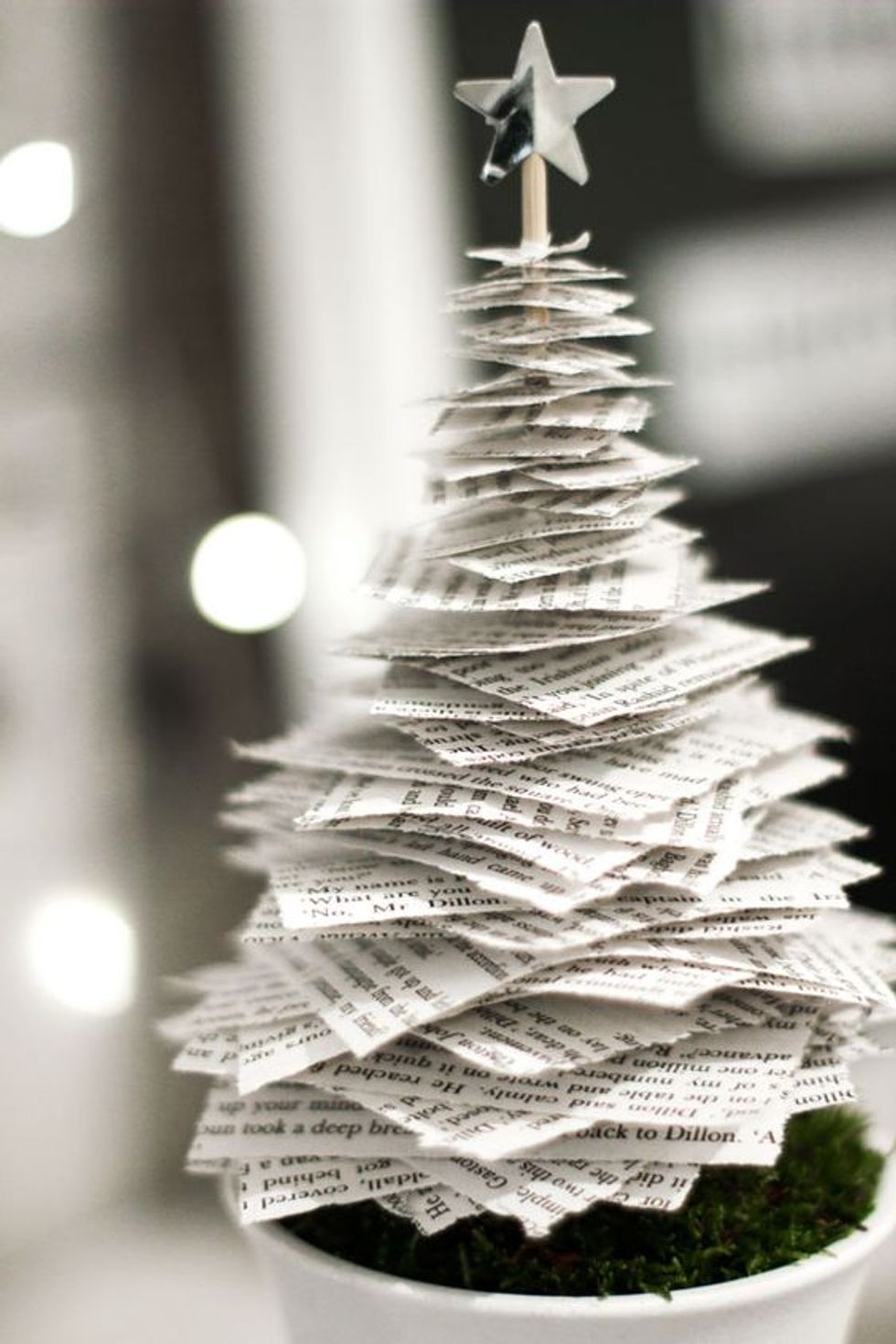 This decoration is perfect for all of those extra pieces of scrap paper laying around that you keep forgetting to recycle. Instead of recycling, try upcycling and turn your papers into a Christmas tree. For all my musicians out their, use your extra sheet music and turn that into a tiny Christmas tree. You can use these to add a little spice to some side tables or on top of mantles.
5. Over sized snowflakes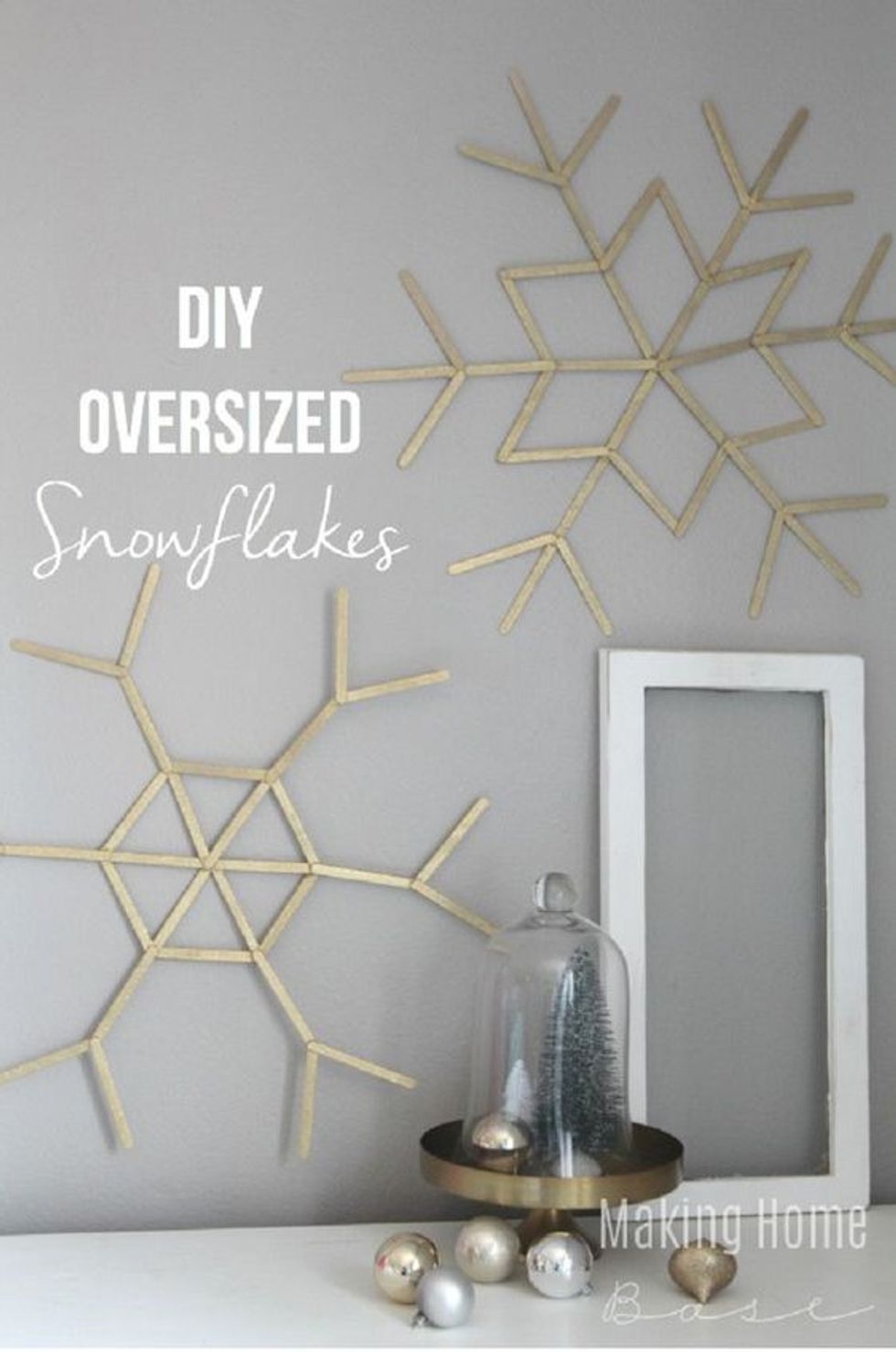 All you need are popsicle sticks and a little bit of glue. If you prefer, you could cut some in pieces to smaller chunks to add more dimensions to it along the end. You could leave them plain, buy the popsicle sticks colored, or paint them whatever color you prefer to match the scheme of the room you're using them in.
6. Ornament wreath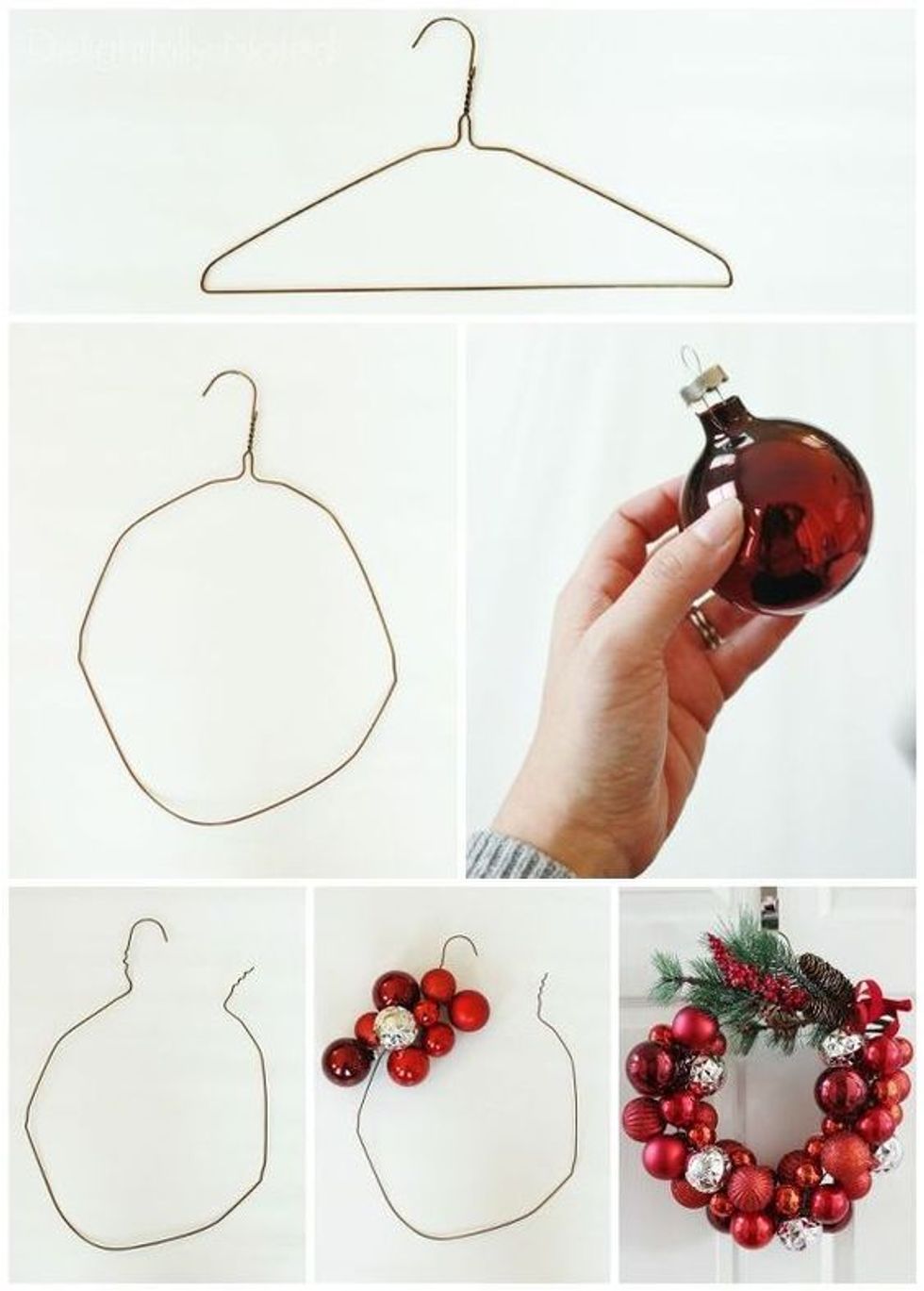 Have a bunch of ornaments left over that just won't fit nicely on your tree? Put them on an old wire hanger to create a wreath. Add a few decorations to hide the handle and you're set. These could be designed in so many ways. You could use all of the same color, different textures, or whatever you'd like.
7. Snow globes
These are so easy to make, and such a fun decoration to make. You can turn into a great project for friends or family. This is a project that is easily editable. You can make many different lids for different events and then switch it out for when the time comes.
8. Snowflake ornaments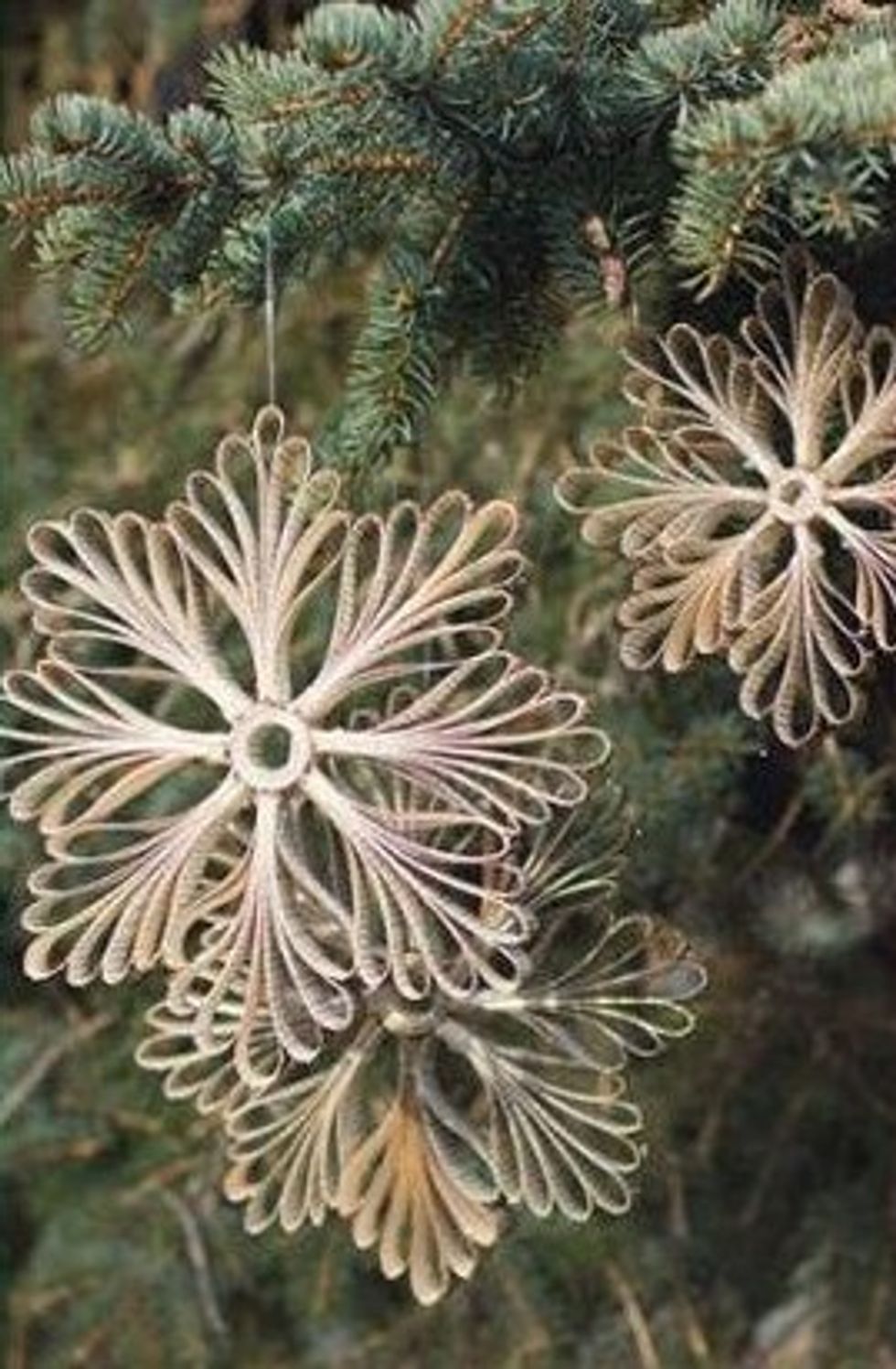 This is another project that just requires extra paper and a little bit of your patience. This DIY could take more time with having glue that needs to dry and with cutting strips of paper. With all of the work, it should be worth it in the end.