John Oliver is the most recent Emmy winner for "Outstanding Writing for a Variety Series" for Last Week Tonight. You could argue that perhaps Stephen Colbert's "The Late Show" was more deserving, or even "The Daily Show" with Trevor Noah, but what you can't argue is that John Oliver lays out complicated political issues with humor and grace (sometimes).
I've been a fiercely loyal Last Week Tonight fan for years because even when I was bawling my eyes out at the election of Donald Trump, John Oliver found a way to make me laugh and give me hope. However, some of his segments boil my blood and make me shake with fury, because why the heck haven't we done anything about these things when we know about them?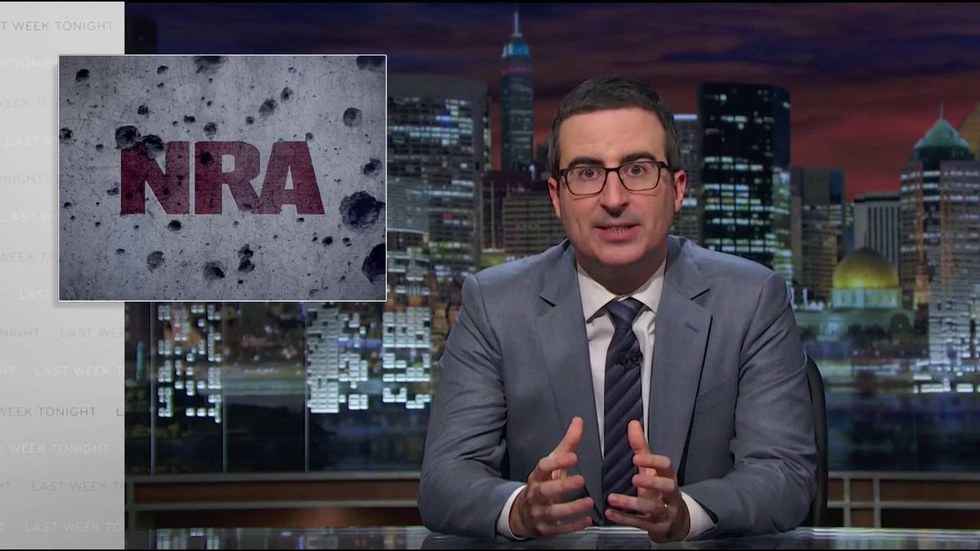 In this segment, John Oliver tackles the hold that the NRA has on policy in this country, and specifically how an organization with fewer members than Planet Fitness are able to control the House, the Senate AND the Oval Office into doing exactly what they want: passing laws which routinely put people's lives in danger.
Favorite quote: "If you want to see serious changes, you actually have to show up, every fucking day."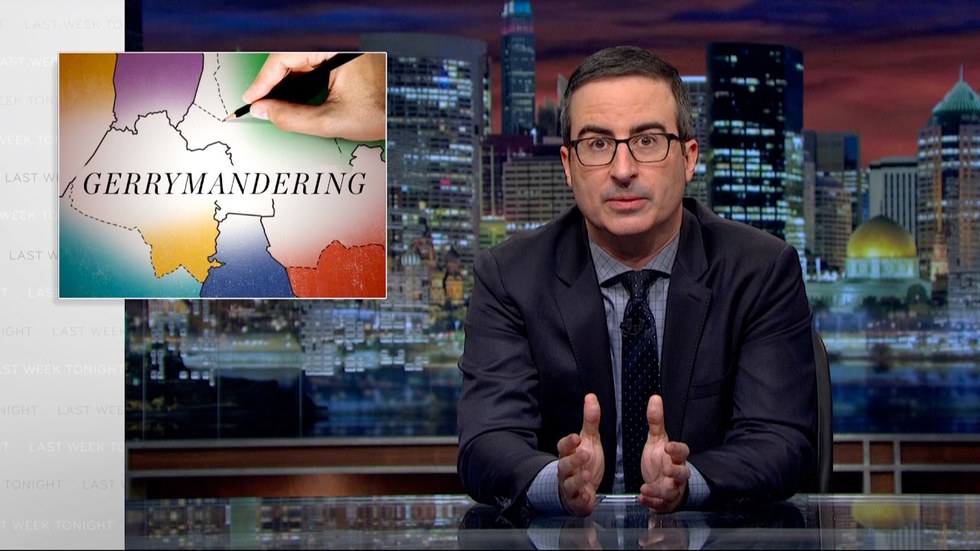 This segment is especially prudent now that the gerrymandering case has gone to the Supreme Court. Gerrymandering is the practice of redrawing district lines to favor ... well, whoever's drawing the lines. This is how Republicans have gotten an advantage in the House, and it is goddamn infuriating. However, John Oliver calls out Democrats for gerrymandering as well, so hell yeah for bipartisan call-outs.
Favorite quote: "Gerrymandering has become a very precise science, and interestingly, it's one of the few remaining types of science in which the Republican party currently believes."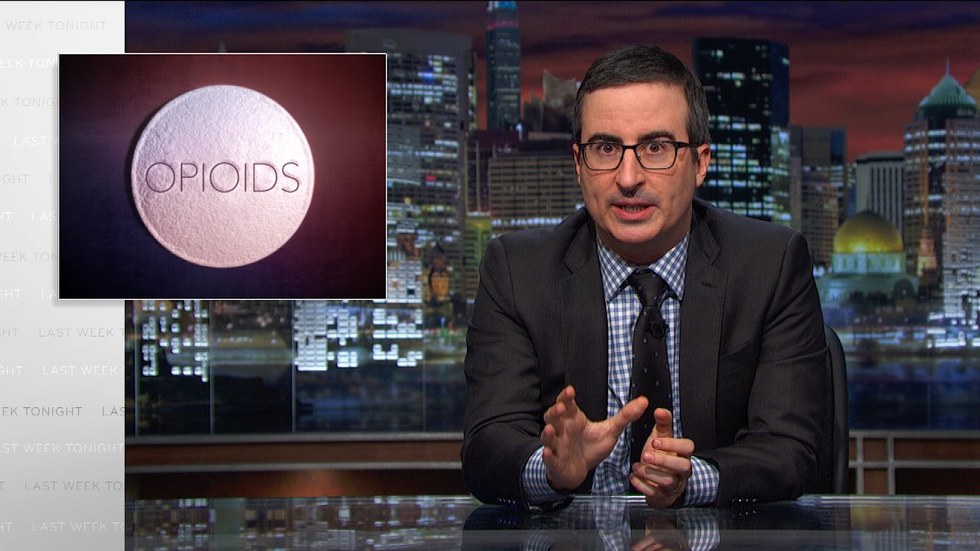 In this segment, John Oliver discusses how the opioid epidemic in this country began, where it's going, and who is responsible. Hint: It's Big Pharma and Congress/the House who have been preventing the DEA from running their opioid investigations. Oh yeah, you read that right. Going to school in Ohio has opened my eyes to this problem, and the fact that there are at least six people from my high school who have overdosed on opioids. There are enough opioid prescriptions written each year to give every adult in America a bottle of pills and then some. That's horrifying.
Favorite quote: "First of all, of course, babies feel pain, how the fuck did we ever think otherwise?"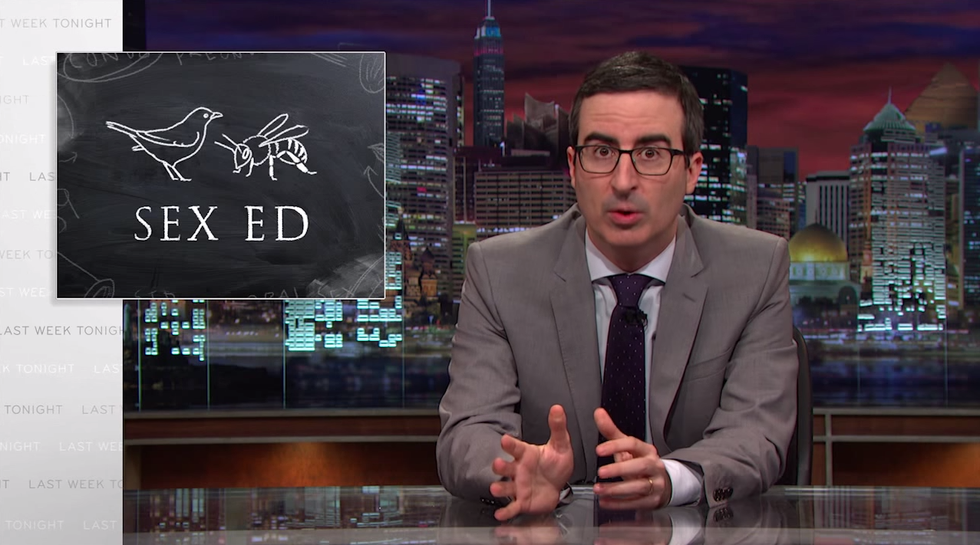 Another relevant segment from today's news, John Oliver covers what sex education looks like around the country and the impacts that education (or lack thereof) has on people. Ever wonder why teen pregnancy is higher in the South? It's because of the lack of sex education. Shocking, right?
Favorite quote: Just all the old school sex ed videos. So awkward. So awful.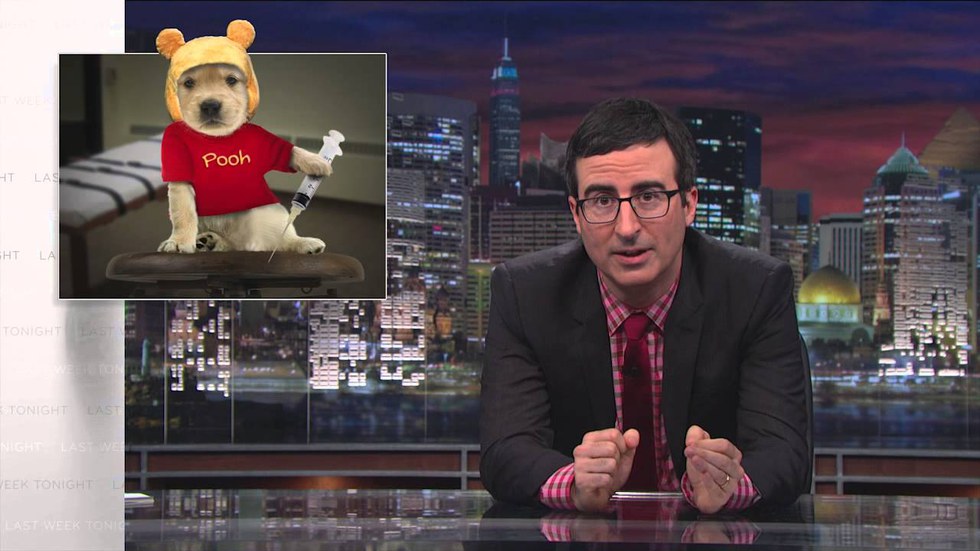 This segment talks about the botched executions from 2014, and whether or not the death penalty can even be done humanely and whether it should be done at all. This segment helped me begin to form my opinion on the death penalty because it provides information rather than opinions.
Favorite quote: "Bold idea. We shouldn't execute innocent people [...] You sir, are a regular Atticus Finch."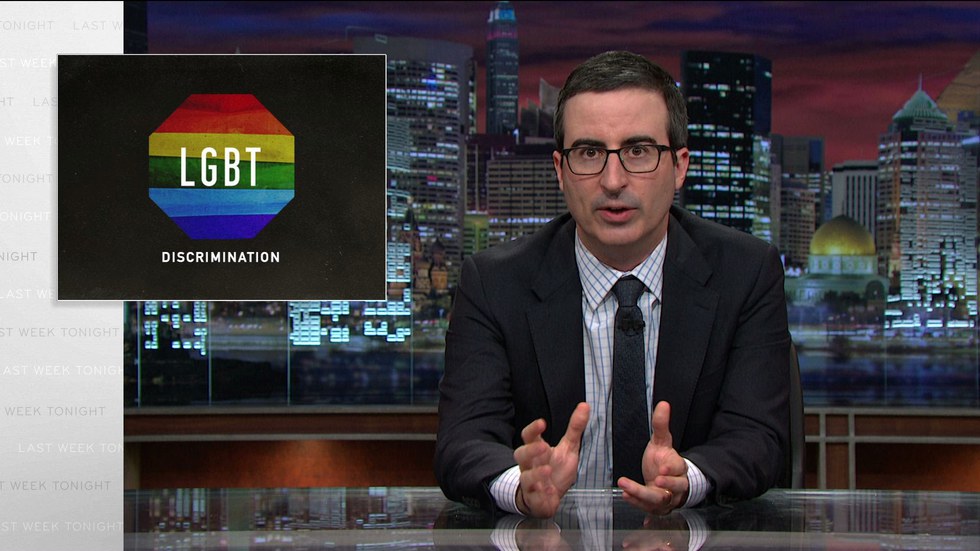 This segment focuses on how despite gay marriage being legalized, there are still a large number of very legal ways to discriminate against LGBT people. It'll boil your blood and make you wanna pull your hair out for damn sure!
Favorite quote: "People believe it because it feels like it should be true. It's optimistic but wrong. Like people thinking vertical stripes are flattering or making your first condom purchase Magnums. Optimistic, but statistically wrong."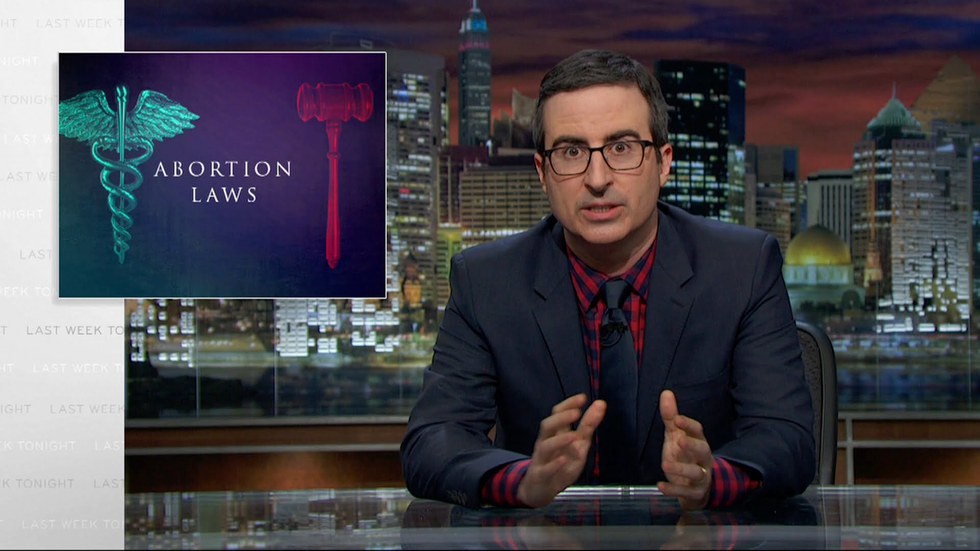 This kind of explains itself. This segment goes into how difficult it is to get an abortion, even if it is legal in your state. I bawled my eyes out watching this segment, because goddammit, why are old white men deciding what I can do with my uterus?
Favorite quote: "Meaning women can be asked a few hoops, just not too many. Which might sound a little less insulting if those weren't also the rules for a dog agility course."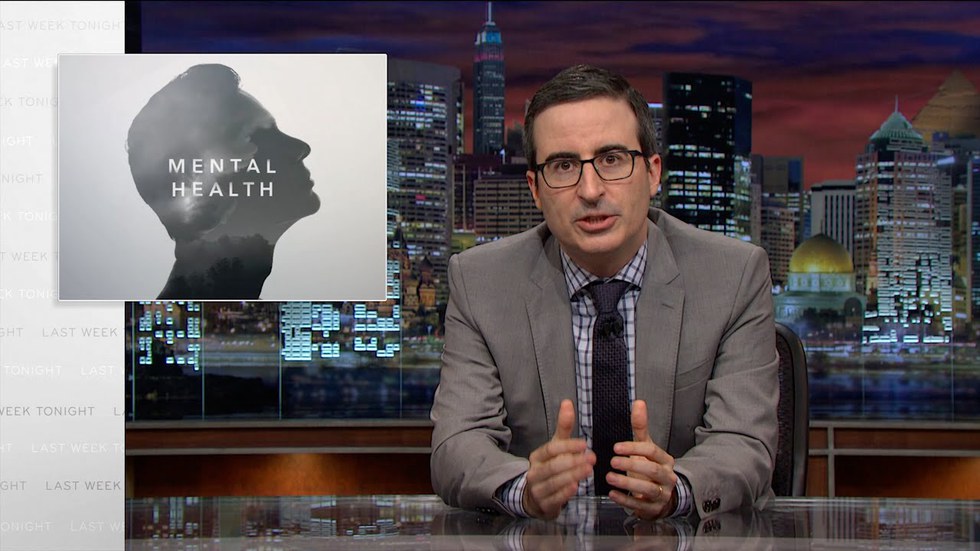 In this segment, John Oliver talks about how the treatment of mental illness works in this country. Or, more accurately, how we have royally screwed up our treatment of mental illness in this country. This one is particularly hard to watch as someone who has experienced the hopes I had to jump through just to get SSRIs to treat my obviously crippling mental illness.
Favorite quote: "Mental illness or the thing actors pretend to have to win Oscars."
---
If these haven't convinced you, that's fair. However, I hope you'll listen to the Youtube suggestions on these videos and fall down a rabbit hole of John Oliver like I have many, many times before and find out you don't really know shit about our country.