1. GORP: "Good Old Raisins and Peanuts" Trail Mix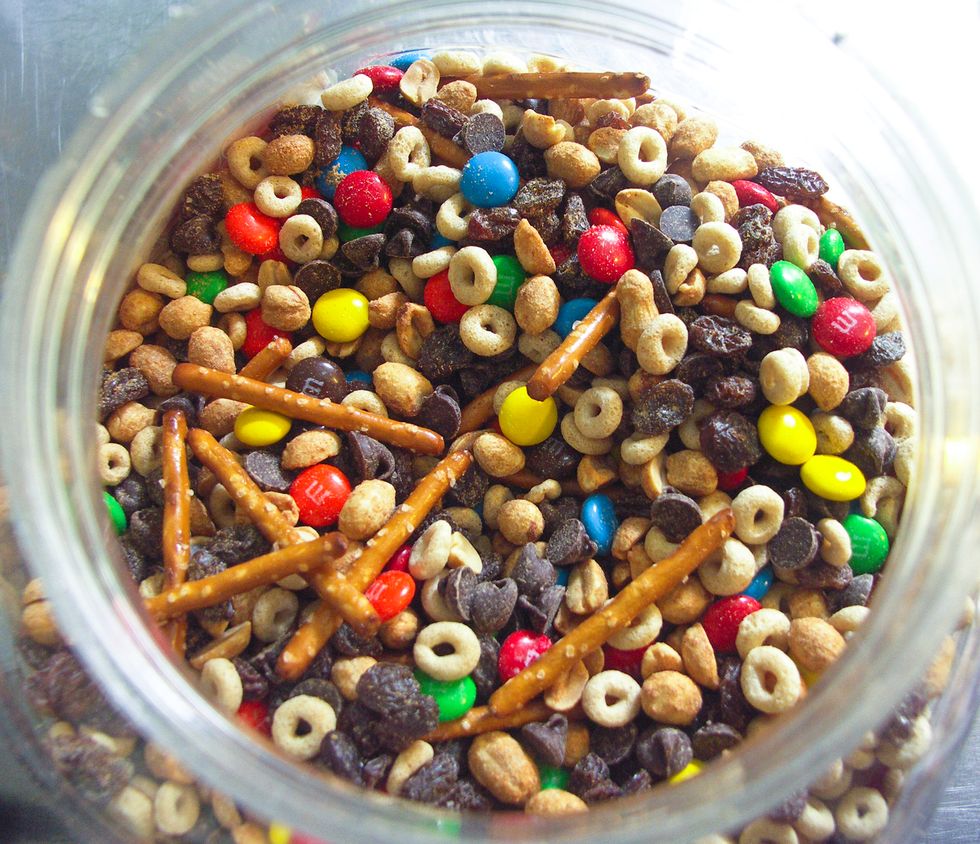 Image Credit: Foodie With Family
This was my favorite! Each girl brought a different snack item to the meeting − usually pretzels, raisins, Goldfish, Cheerios, M&M's, and mini marshmallows − and then we dumped them all into a big bowl. Don't worry parents, we always washed our hands like diligent and responsible Girl Scouts. (And I can't speak for all of my troop, but I'm pretty sure I ate all of my trail mix, not just the marshmallows and M&M's.)
2. Helping People
Well, of course, that's what Girl Scouts do best! My favorite annual service traditions were Thanksgiving baskets for needy families and Christmas cards for the local nursing homes. I truly believe projects like these expanded my heart for others.
3. Incentive Packets For Selling Cookies
Obviously, we all adored selling Girl Scout cookies. That goes without saying! But you can't forget about the exciting booklet of prizes that came with the cookie order forms to motivate us to sell more cookies.
What's your favorite cookie? Classic Thin Mints or Trefoils? Samoas or Tagalongs (or their throwback names, Coconut deLites or Peanut Butter Patties)? Or one of the newbie cookies?
4. Earning Badges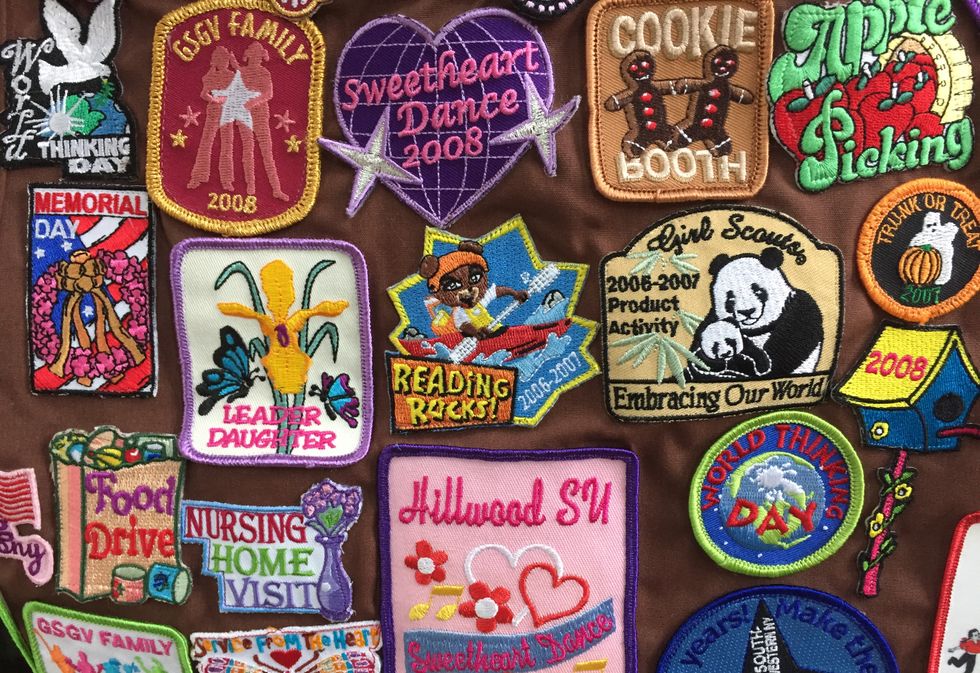 I'll admit, I was pretty obsessed with my badge-plastered sash. Besides for the main ones sewed onto the front, there were badges for almost every activity from tea parties to zoo visits to sweetheart dances with our dads. My troop leader was happy to buy lots of them, so we had fun with it and learned to be proud of our sashes and vests. Needless to say, my troop was highly decorated.
5. Camporee
Ahh, those were the days. Sunny summer skies. New, exciting experiences like archery, kayaking, and zip lining. Learning not to scream when a bug landed on one of us. Endless chatter and laughter filling the campground atmosphere. A taste of that rugged, nature-y camping life (but not too much).
And every adventure-packed day was summed up with endless s'mores (wait, actually we were only allowed to have one or two) around a wonderfully smelling campfire.
6. SWAP Pins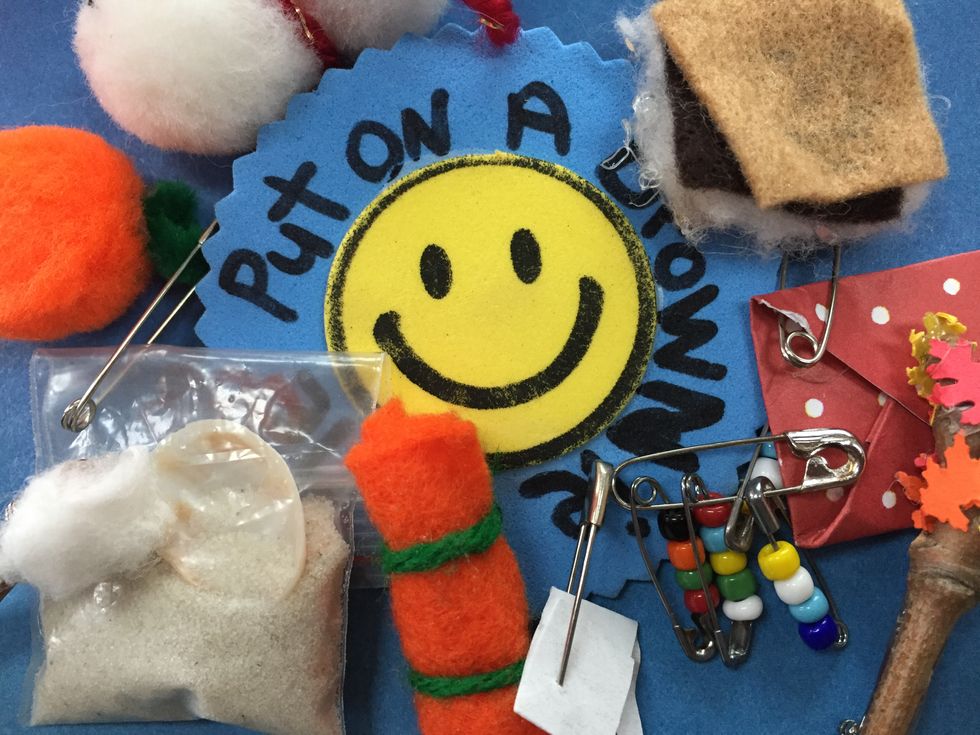 Was anyone else obsessed with these? From simple foam flowers to quintessential symbols of scouting, the exchange of these pins was a creative way to (force us to) interact with other girls. Not to brag, but my troop made some of the coolest SWAP pins around − we were Pinterest-worthy before Pinterest was a thing.
7. Troop Leader
How could I not love her? My troop leader was my wonderful, energetic, and dedicated mom!
Share with your troop members and leaders!