It's finally that time of year again where being outside is actually fun! No more frostbite and wind chill and snow (or no snow, if you're from the South). With a change in the weather also comes with a change in attitude--no more winter blues! There's always fun ways to kick off the summer season, and here are just a few if you live in the Greenville area.
1. Lay out in the sun.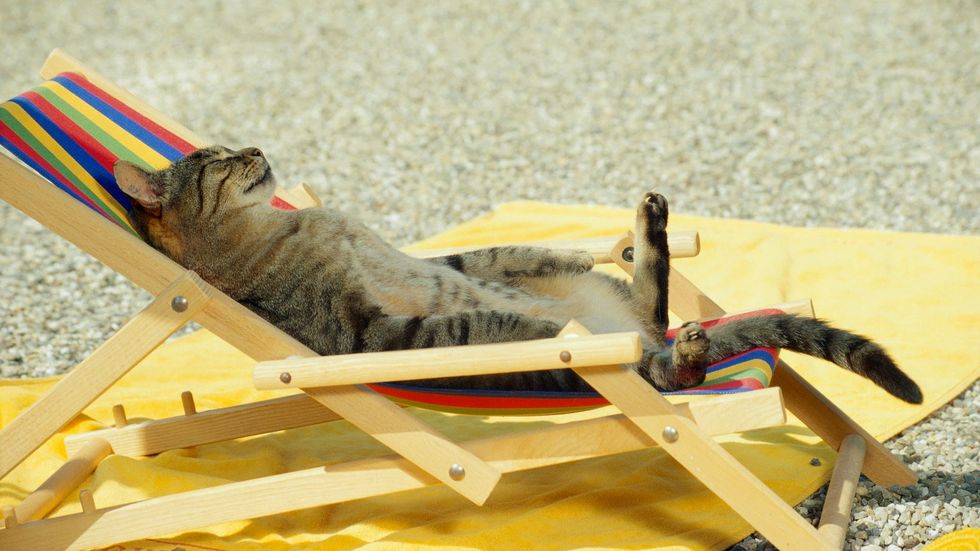 Laying out is always one of the first things I do when I realize that it's sunny and 80 degrees. Just be careful, though! Always apply sunscreen or minimize your time outdoors, or you'll end up looking like a lobster, as I do now.
2. Break out the cute tank top and shorts.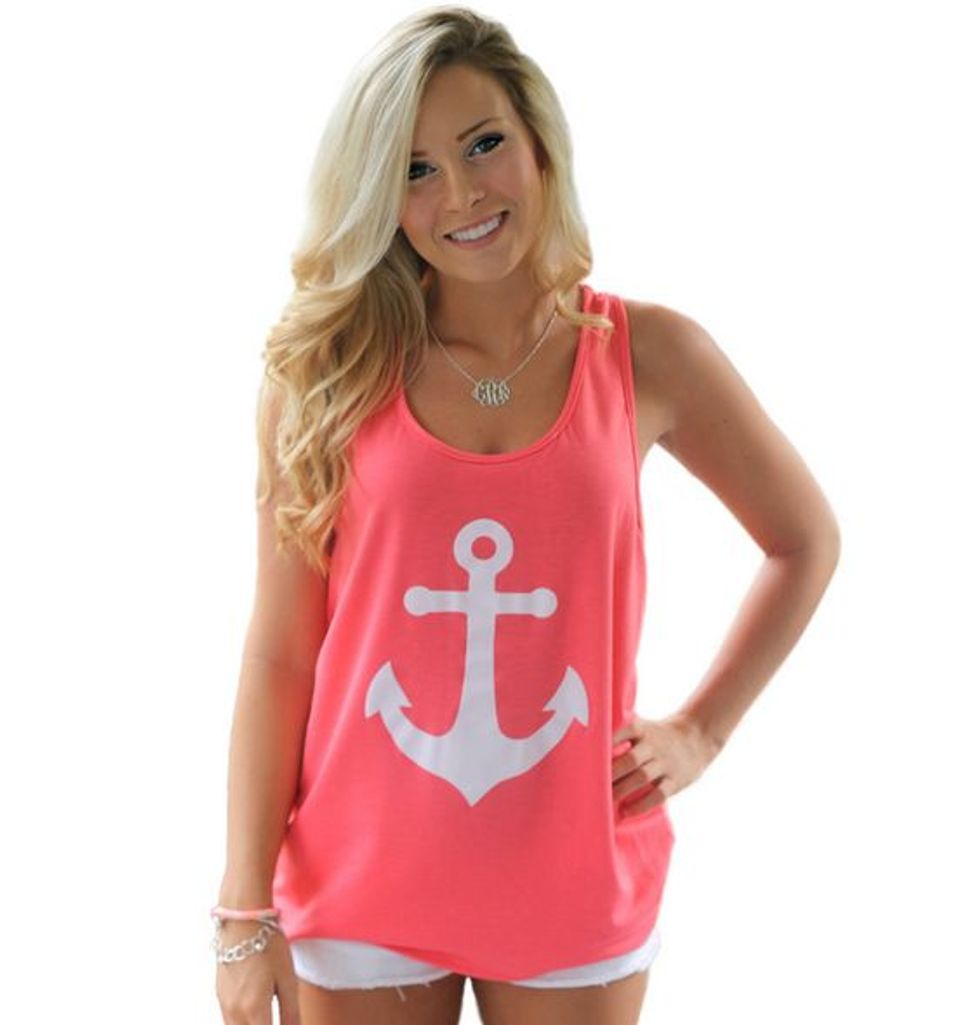 Shirts with sleeves and jeans are just no fun. When it's warm outside, it's the perfect opportunity to break out a cute tank top and some shorts to mix it up again. Since it is only March, there is a good chance that we'll have to return to the jeans and love sleeves again. Take advantage of this weather now!
3. Take a walk around the Furman Lake.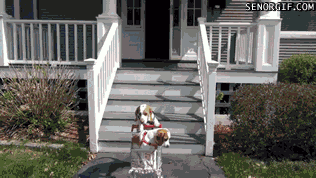 Anytime it's even remotely warm (and even when it isn't), there are always people from the community out and about on Furman's campus. There is a mile and a half long trail that surrounds the lake in the middle of campus. Also, there is an entrance to the Swamp Rabbit Trail if you want to ride bikes or go on a run to Traveler's Rest or Downtown Greenville.
4. Go downtown for some rolled ice cream.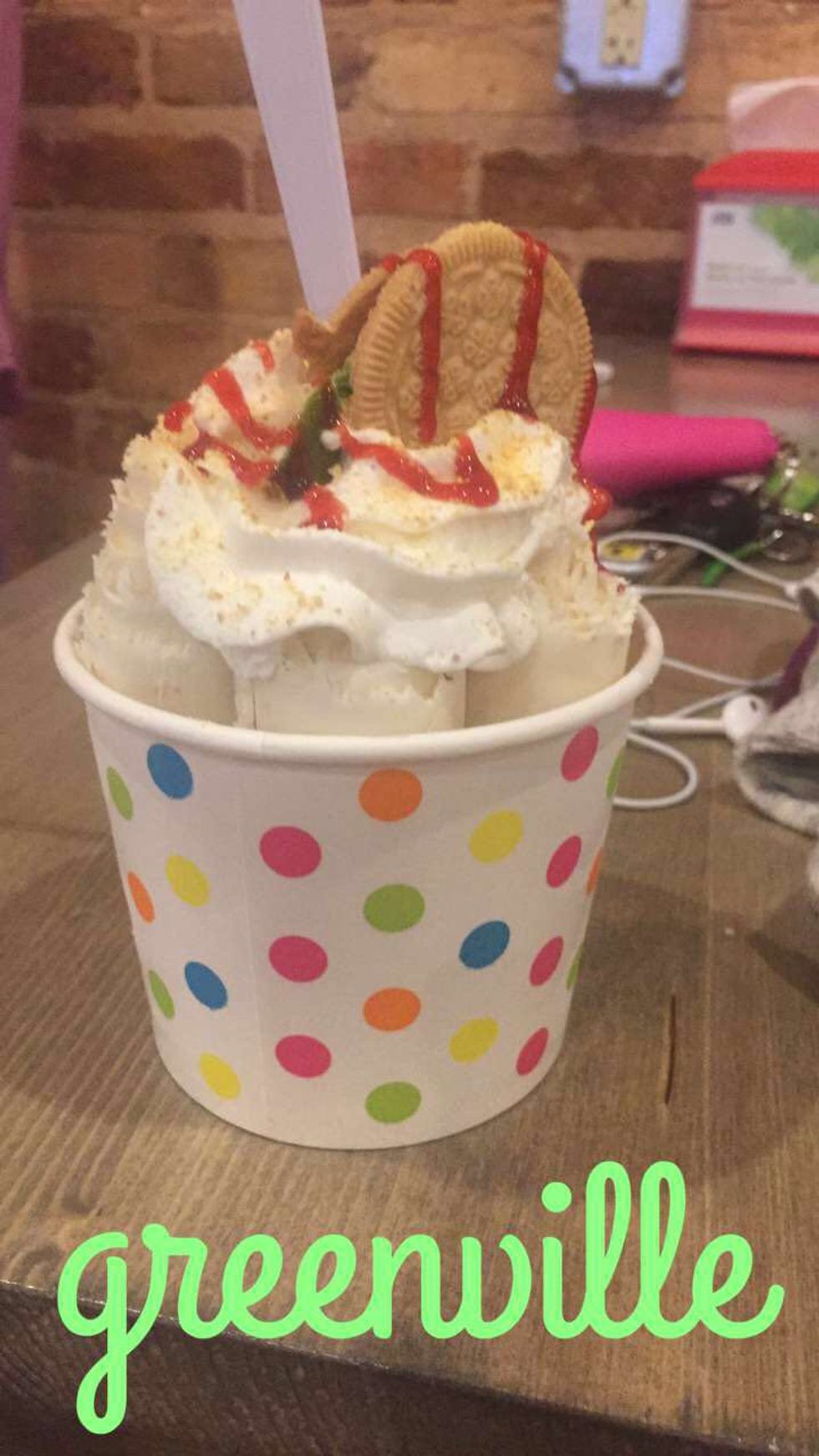 Speaking of Downtown Greenville, they have this really cool rolled ice cream store that custom makes ice cream from just a bottle of cream and a few toppings. Key Lime Pie ice cream? Yes, please!
5. Lay in an E.N.O.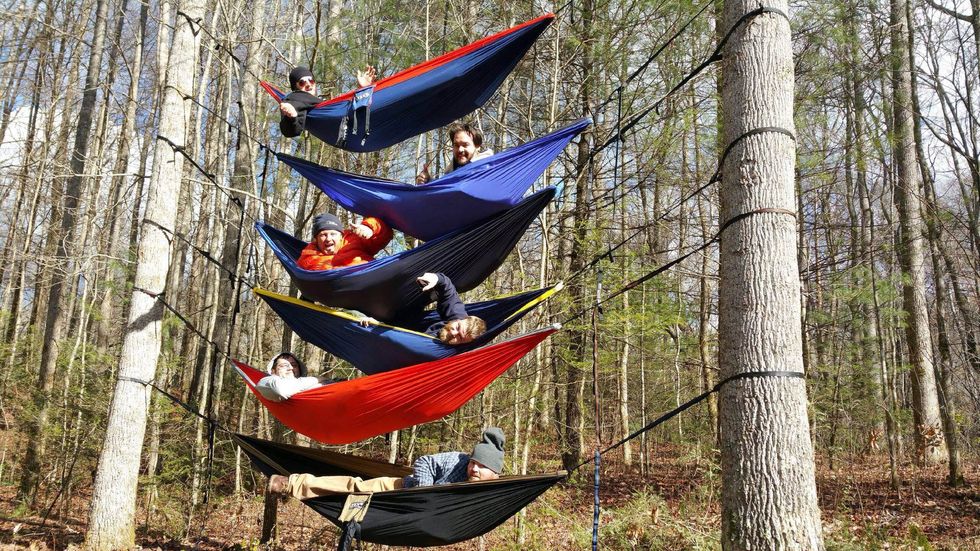 Find a nice tree or a spot in the shade and hang out your hammock to just relax and read a book or take a nap. It's a perfect way to enjoy the weather without actually having too much. Enos are strung all around college campuses whenever it's sunny, and Furman's campus is no exception. If you just want to take it easy, hanging in a hammock is for you.
6. Keep doing your school work.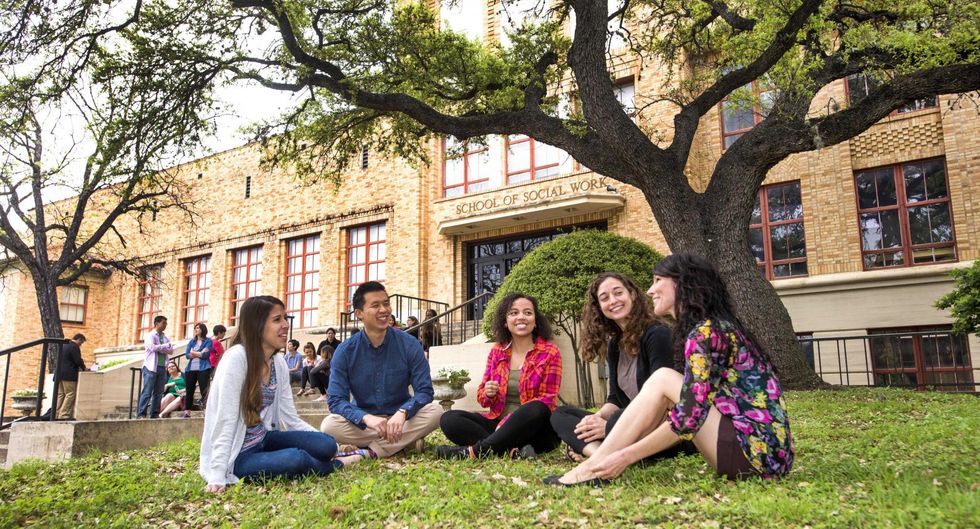 Just because it's warm outside doesn't mean that the schoolwork, or any work, miraculously disappears (as much as we wish it would). Days in the sun aren't an excuse to disregard work, so just make it the best of both worlds. Go outside to a table and do your work there. That way, you can get work done and also get a tan too!
7. Make plans for the next warm day.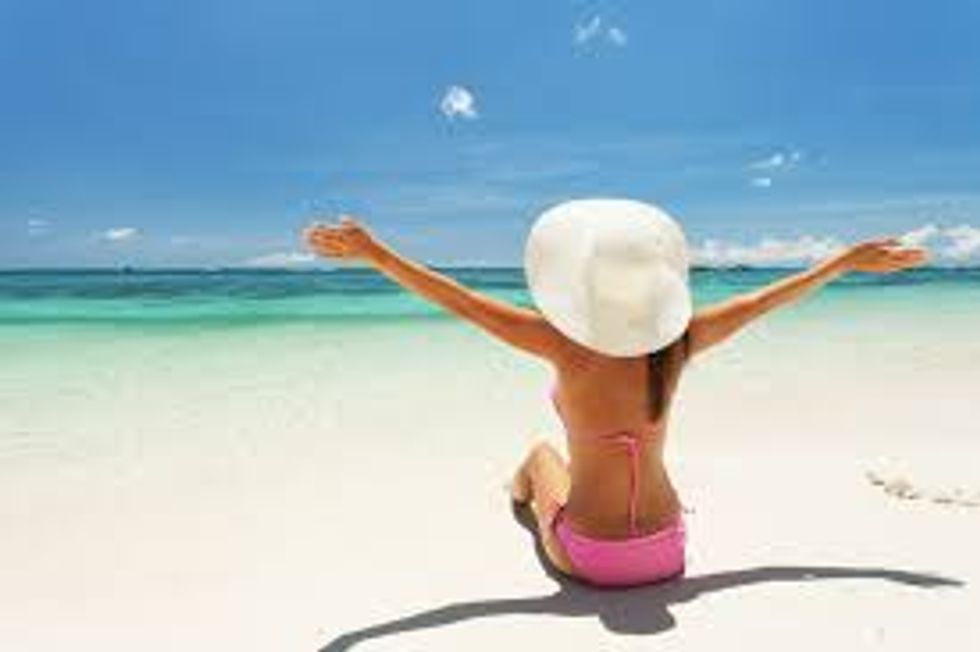 It's no secret that warm weather simply makes people happy. So when it's warm, it's natural to make plans for things to do the next time it's warm out, especially if that happens to be in the next few days. Planning ahead makes having more easier and less stressful. Now I can definitely take a lake day on Sunday without worrying about all my schoolwork because I'm planning ahead for it.
No matter the weather, always enjoy every day and keep your priorities in line! Warm weather can be fun and exciting, and take advantageous of it if you can.