Today, celebrities are often only in the news because they broke up with their significant other, started a feud, or were involved in some obnoxious scandal that captivated the world. Our society seems to focus a lot of energy on all these negative events which often takes the spotlight away from the positive events when they do occur. Now, none of these events brought world peace or found the solution to global warming, but they all brought a little light into a relatively dark area of society. Pop culture has a very negative stigma which makes it important to recognize the fun and positive events that do occur.
Nick Jonas and Priyanka Chopra's Wedding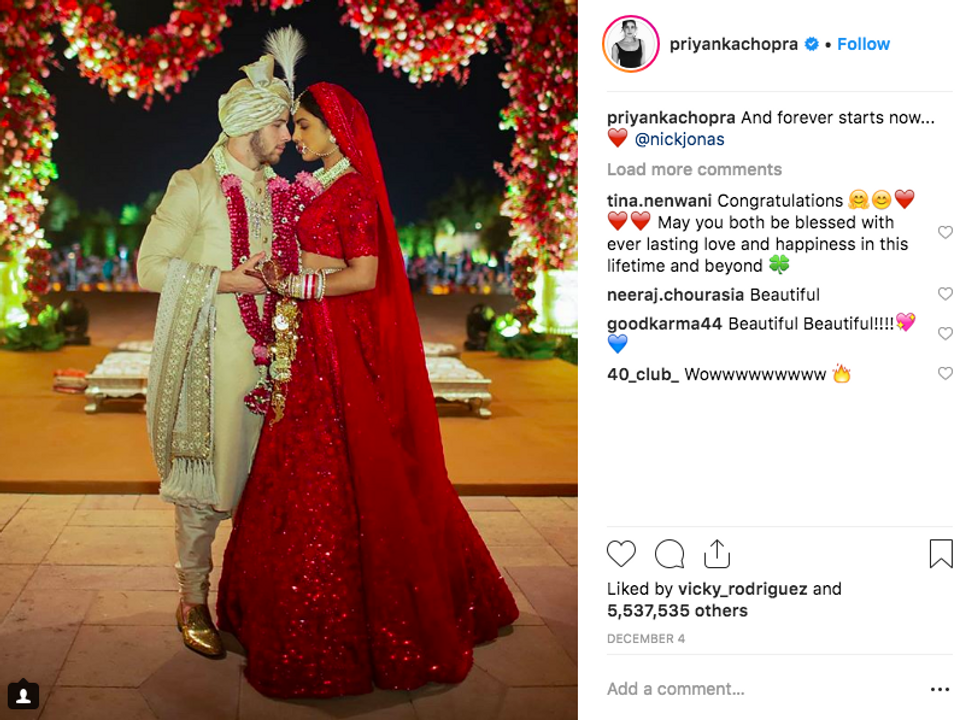 @priyankachopra on Instagram
Move over Royal Wedding, a Jonas Brother is getting married! It was kind of bittersweet to see my childhood love get married, but because it was to such an amazing woman as Priyanka Chopra I guess I will get over it (one day). This beautiful wedding highlighted all the beauties of Chopra's heritage and was definitely a top moment of 2018.
Ariana Grande released "Thank U, Next"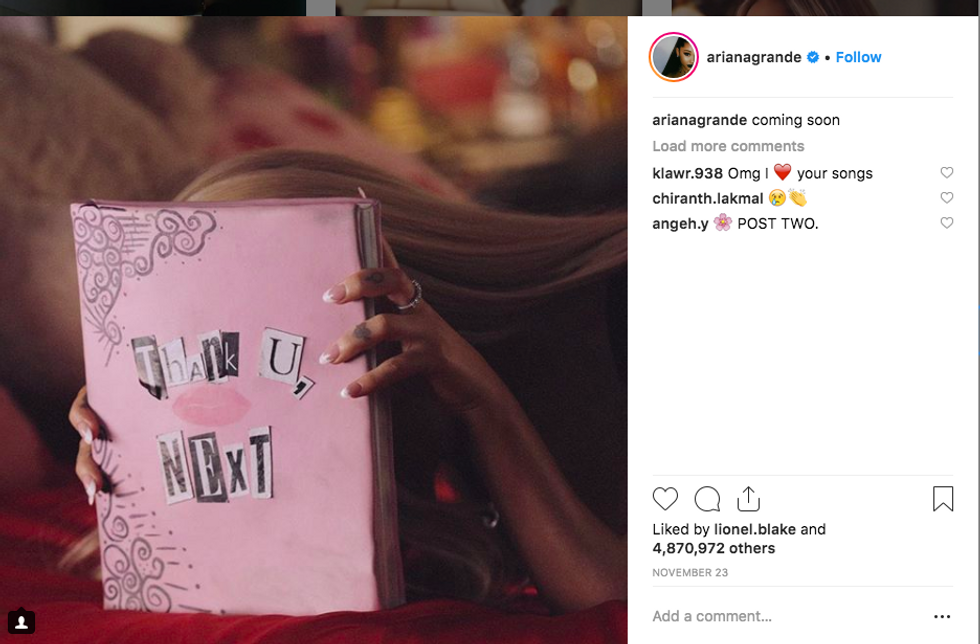 @arianagrande on Instagram
Whether or not you like Ariana Grande or this song, you must admit that it was inspiring seeing a woman who went through so much rise up through her music. This was Grande's year and she proved it by releasing a chart-topping hit that you can't help but sing along to.
Bradley Cooper and Lady Gaga shock the world with "A Star Is Born"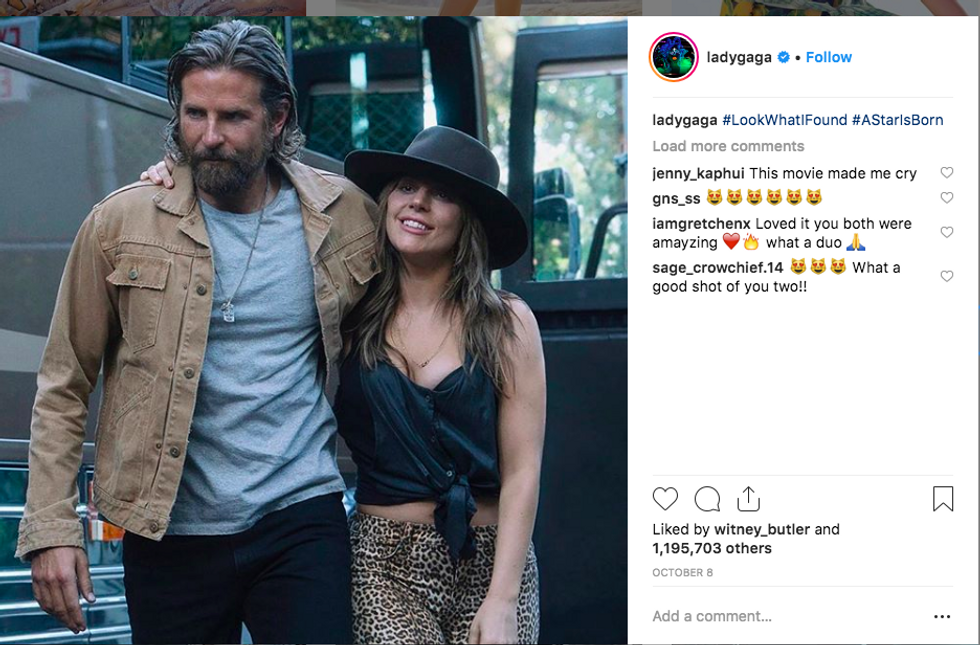 @ladygaga on Instagram
Gaga makes her film debut alongside Cooper who is making his musical debut (who saw that one coming?) in the groundbreaking film "A Star Is Born." The two make the perfect duo in this emotional film that follows a young rising star on her journey to stardom, while her mentor struggles with alcoholism. As do many Gaga-related things, this film has incredible underlying messages that reach all dynamics of audiences.
Beyonce and Jay-Z tour the world together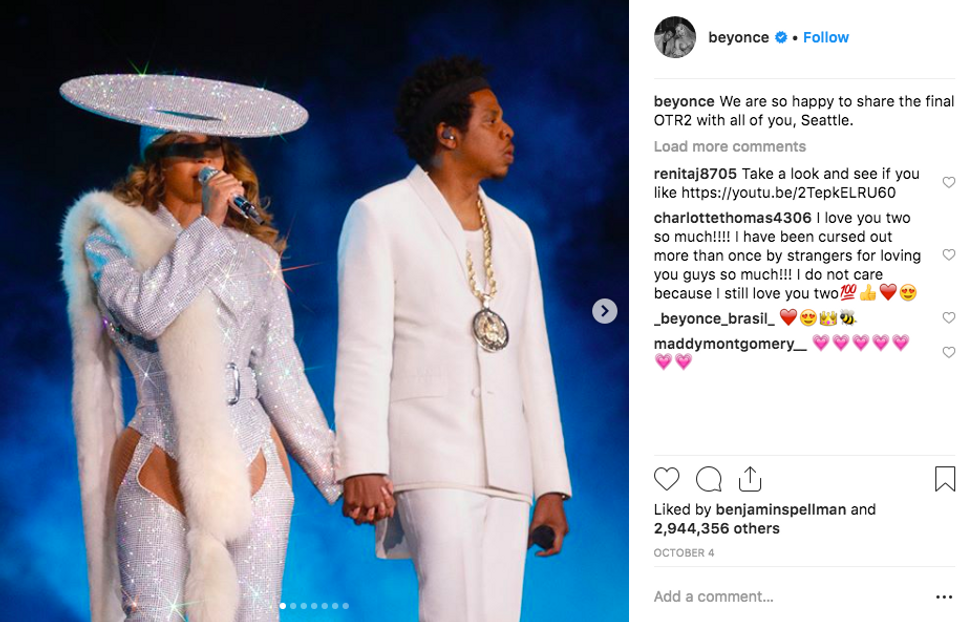 @Beyonce on Instagram
All I have to say about this is, um, couple goals???
Justin Bieber and Hailey Baldwin wed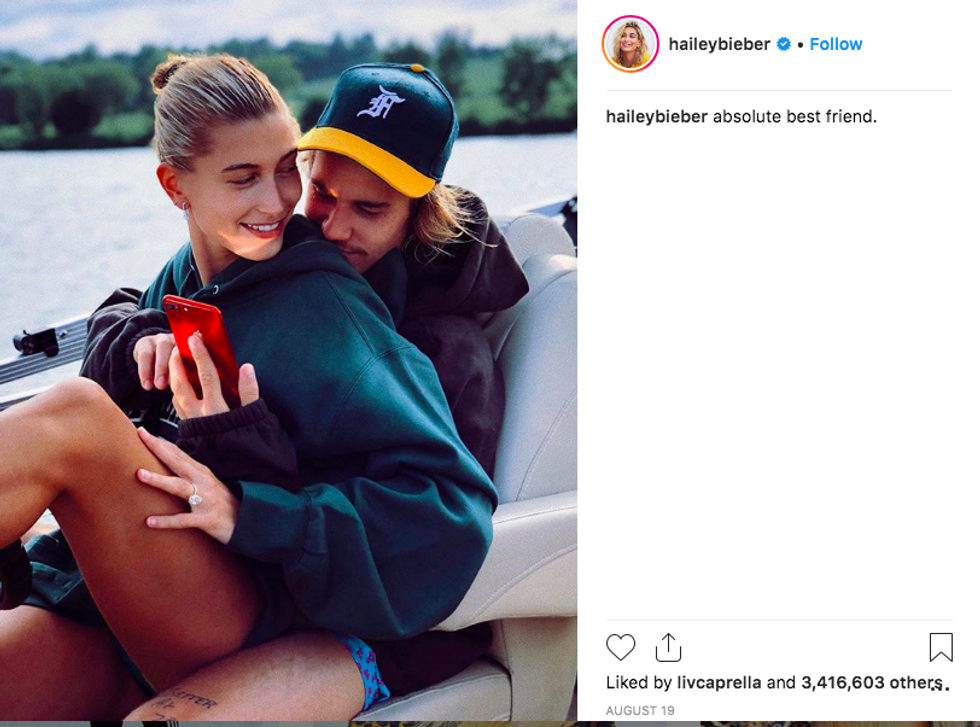 @haileybieber on Instagram
Another bittersweet moment for all the young girls out there. However, the two look great together and seem beyond happy. Maybe this is what the Biebs needed...
The entertainment news does focus on the negatives, but looking back there are always positive events that come out of a year full of music and television so who knows what 2019 will bring us!