1. Mayer Bros. Cider Mill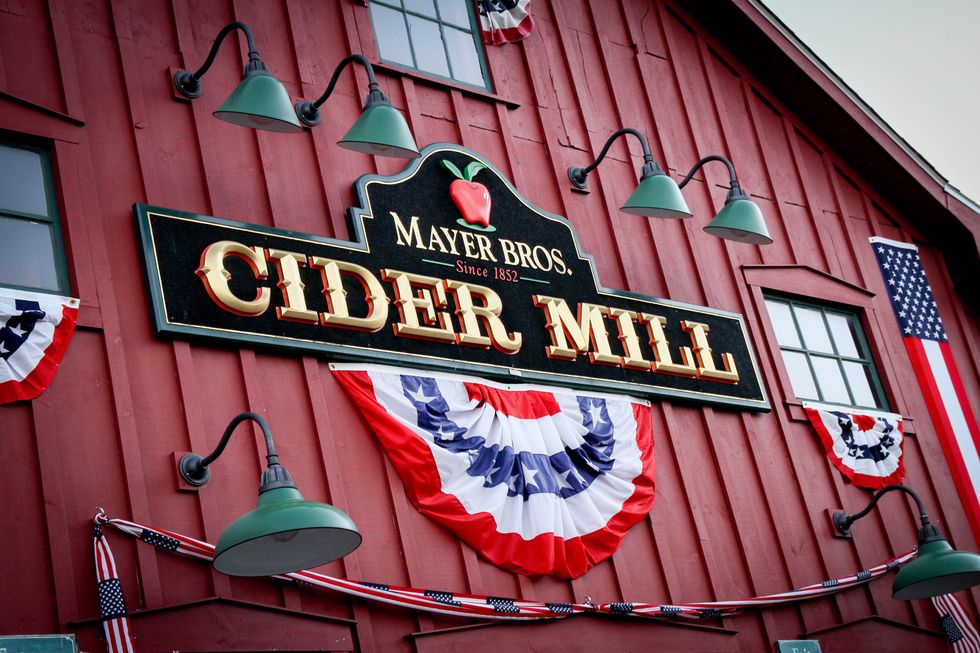 The Cider Mill is known for their amazing apple-cider slushies and fresh doughnuts but they also have treats from all over WNY. Located in West Seneca, NY, the Cider Mill has everything from home-style baked pies, doughnuts, candied apples, as well as other New York State products like jams, maple syrup, artisan cheese. They also have a pumpkin patch and horse-drawn carriage rides for everyone. They are open through November from 7am-7pm.
1540 Seneca Creek Rd, West Seneca, NY 14224-2522 | 716-668-5250
2. The Great Pumpkin Farm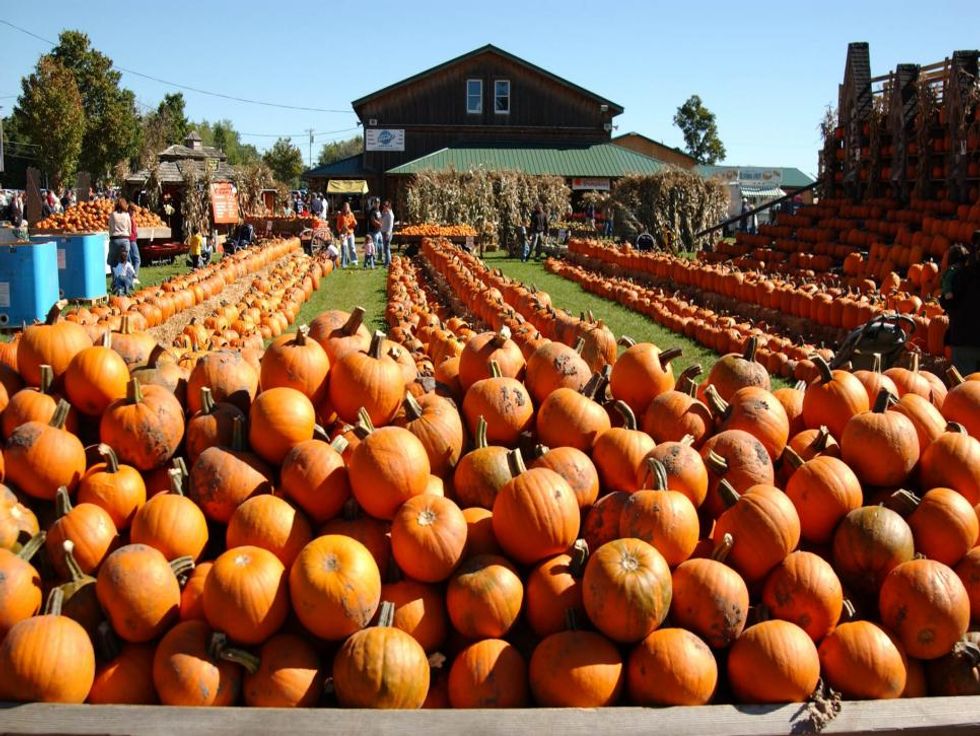 The Great Pumpkin Farm has more pumpkins in one place than you will ever find anywhere else. Located in Clarence, NY, The Great Pumpkin Farm is open 7 days a week from 10 am to dusk. During the week, you can buy Halloween decorations, gifts, old-fashioned candy, apple cider and baked goods. On the weekends, they have activities such as their Corn Maze, Boo Barn, Amusement Rides, Zombie Train, Hayrides and much more. This weekend, in particular, is their famous World Pumpkin weigh-off, where there is a contest to see who has the world's heaviest pumpkin. The Great Pumpkin Farm started out in 1996 as a way of celebrating the harvest of blessings we enjoy each fall and ended up in the Guinness World Book of Records for the first 1,000-pound pumpkin. The Great Pumpkin farm is definitely a must see this fall!
11199 Main Street, Clarence, NY 14031 | 716-759-8483
3. Frightworld/House Of Horrors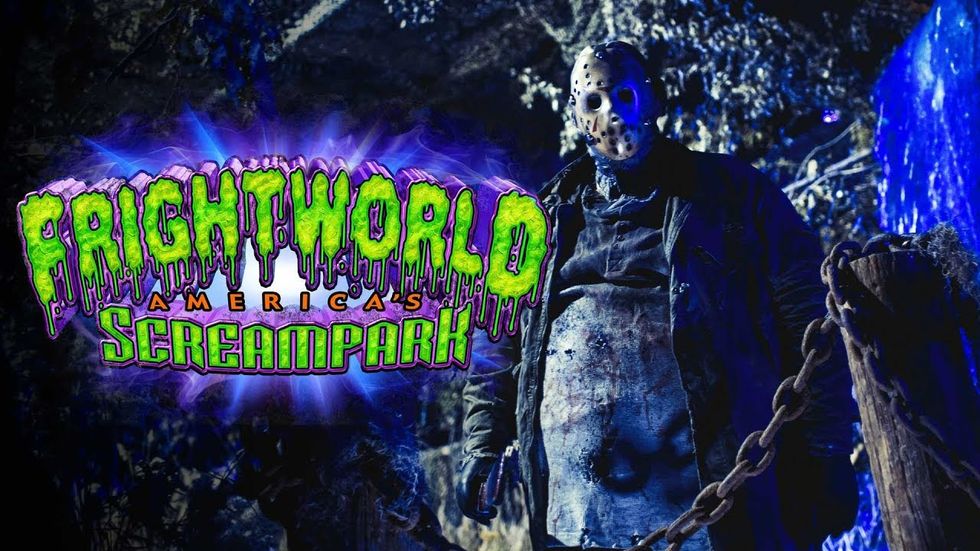 If you're looking for something scarier to do, Frightworld or House of Horrors is the place to go. Frightworld is located in Tonawanda, NY and has been ranked #3 in the nation on Buzzfeed, Voted Scariest Halloween Attraction Fright of the Year 2016 and has been featured on the Travel Channel. Frightworld contains 5 different houses: Camp Massacre, Night Stalkers, Eerie State Asylum, Grind House and Insanity. Admission for all 5 houses is $28 and you can also do a 2 house pass if 5 seems like too much. (Not many people can do all 5!) They also have fright passes that allow you to skip the long lines. Frightworld is one of my favourites and I strongly recommend it!
House of Horrors is similar to Frightworld except that they have 11 attractions! They include, Hell House, Killer Theatre, Killer Theatre Chapter 2, Mark of The Beast, The Infected, The Last Ride, Escape The Serial Killer, Locked In A Room With A Zombie, Escape the Pharaoh's Tomb, Death Machine and Bomb Squad. House of Horrors has also won countless awards in Buffalo and across the U.S. They have many options for ticket pricing but is generally the same as Frightworld's. Check out their pricing and hours in the links below:
Frightworld: 800 Young St. Tonawanda, NY 14150 | http://frightworld.com/
House of Horrors: 3637 Union Rd, Cheektowaga, NY 14225 | http://houseofhorrorsbuffalo.com/
4. Nightmare Hayrides in Ellicottville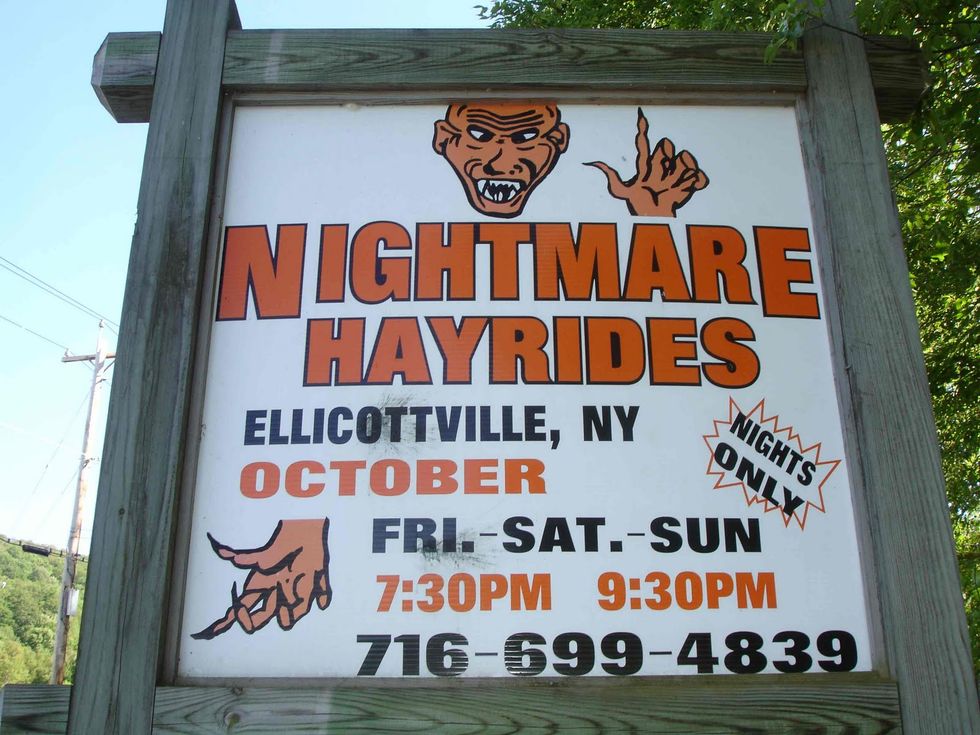 Nightmare Hayrides in Ellicottville has, of course, a haunted hayride as well as a Haunted Maze, Haunted Barn and Food! The Haunted Hayride is 25min long and then drops you off at the Haunted Maze. Once you make it out of that you arrive at the barn where there is a vortex tunnel that takes you to food/refreshments. Cost of admission (that includes everything) is $20 and they are open Friday - Saturday - Sunday until October 29th.
6319 Sommerville Valley Road Ellicottville, NY 14731 | 716-699-4839
5. Iron Island Museum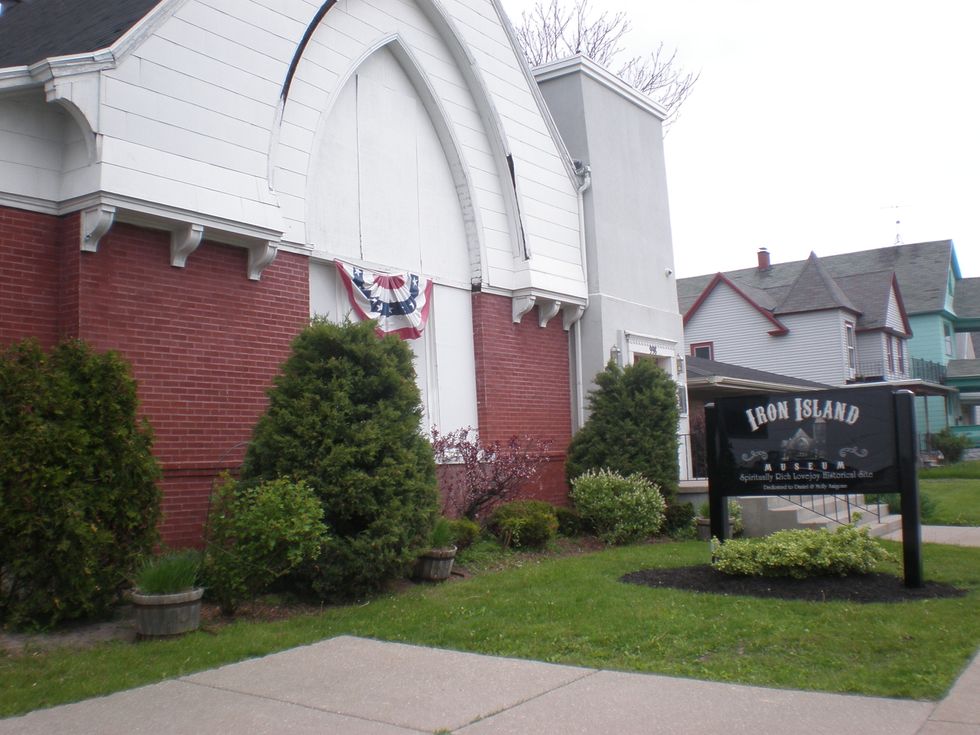 The Iron Island Museum is one of the coolest places I have ever been to in Buffalo. They sponsor guided ghost hunts in the museum, which was built in 1885 as a church and then turned into a funeral home in the 1950's through the year 2000. Sponsored ghost hunts are serious, but informal attempts to document paranormal activity. Paranormal Investigators have found paranormal activity here. I once did one of their overnight events and it was an experience, unlike nothing I have ever done before. I strongly recommend checking them out. (Must book ahead for overnights)
998 E Lovejoy St, Buffalo, NY 14206 | 716) 892-3084