In the wise words of "Sex and the City," Carrie Bradshaw claims that the New York woman is always after a new job, a new apartment, or a new boyfriend. Whether you're a shoes obsessed sex columnist on the Upper East Side or not, if you're any sort of female, you can probably attest to this statement. College girls especially always seem to be on the hunt for one of these in particular—a new boyfriend.
College culture seems to trick us all into believing that if we had a boyfriend, everything would be better. For one, we wouldn't have to deal with that nasty cycle of hookups and awkward mornings at frat houses or the stress of deciding who exactly to invite to our dated functions and formals. We wouldn't have to go out and worry about being subjected to the gross pickup lines of guys from the bar. And we'd always have another bed to snuggle up in after a long day of class and someone to buy us pizza.
While having a boyfriend in college may seem like it's everything, it's definitely not. And while it might be a total cliché, you have to love yourself before you can love anyone else. College girls, listen up, because here is exactly what you should be able to do before you get yourself into a relationship:
1. Have at least one ride or die best friend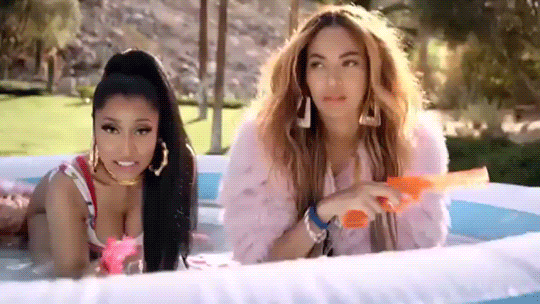 While you probably don't picture walking down the aisle with your best friend, a good friendship is a perfect way to show you how relationships should be. After being friends with someone for so long, you'll learn a lot about yourself and what you admire in other people. For example, I absolutely love my best friend because she knows that I'm a little sensitive and she knows how to tell me things I need to hear in a considerate way. Because of that, I've learned to only date guys who are able to do the same.
Additionally, having strong friendships helps you learn how to be a good support system for others and forces you to realize when you might need a little extra help from people who care about you.
Lastly, you obvi need a best friend in your life before you get into a relationship because WHO will ever be the one to pre-approve and draft all of your texts to your significant other?
2. Know your five year plan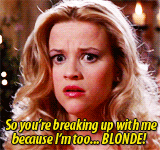 Ask yourself where you want to be in five years. Figure it out. Know what your dreams are and take action with how you're going to achieve them. While being someone's trophy wife may be just be a funny thing you say when you're frustrated with chemistry or maybe you've actually seriously given it some thought, very few guys will be attracted to your desire to do nothing. Actually, no guy will be attracted to your desire to do nothing.
And even more so, never put yourself in a position where you need someone for financial or extraneous emotional support. While fairy tales may have tricked us all into believing that a woman needs a man to take care of her, it's not true or even realistic. Establish yourself and make yourself happy by achieving your goals first. Once you do that, being in a relationship will just be icing on the cake.
3. Be confident with doing things on your own
If you're not comfortable with being your own person, you'll quickly become dependent on a boyfriend to do everything for you or with you. In college, it can feel weird to even grab coffee by yourself if you're constantly used to having your gang of girlfriends with you, so make a point of doing things solo. Grab lunch by yourself, head to library without a posse, and force yourself to sign up for a class without knowing a single soul. You'll be better for it.
And when the time comes and you do get into a relationship, you won't even think twice if your boyfriend says he's going to hang out with the guys.
4. Have fun going out with just friends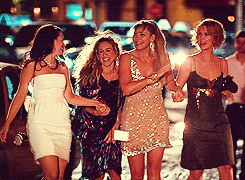 While the pressure of hookup culture is *SO* real in college, learn how to go out without being on a mission to just hookup or meet a guy. Go out and just dance with your friends and relish in the idea of going home and sharing a large cheese pizza at 2 o'clock in the morning—not ending up in some boys twin XL bed. You'll be able to focus on just being in the moment and paling around with your girlfriends instead of wondering if the boy across the bar thinks you look good or if a frat guy will invite you upstairs to make out do shots. While you probably don't realize it now, I promise you these are some of the best memories you will have during college.
5. Accept the fact that you are very young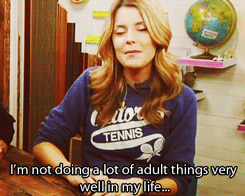 Of course there are so many college sweetheart love stories that make you feel like your undergraduate years are the perfect time to find "the one" but realize that it's not the only time of your life where you can meet people. There's a whole world outside of college that will lead you to other people and opportunities. It's OK if you don't meet the love of your life at 19, 20, 21, or 22. In fact, it's totally normal. Don't settle for a guy you met freshman year because you think this is it. It's not. There are plenty more (and probably better) guys out there.
College can be so overhyped that you feel like after you graduate, life only goes downhill. That's not true. Just like wine, people usually get better with age. The older you are, the higher the chances are of meeting someone who wants the same things as you and makes you happy. Plus, the older you are, the higher the chance is that you are finally working in the city you love or know what you're looking for—a win for you and a win for your future significant other.