If you're a girl, you've probably had periods since you were a preteen. Cramps, tampons and pads, and regular uses of painkillers is no new concept to you. If you have been following recent feminine magazines, you have probably seen advertisements for alternative methods of dealing with your period. This new movement is what I like to call the Period Revolution!
I call it the Period Revolution because it has been helping so many women out there discover their bodies, as well as helping these women to find cheaper ways to take care of a period. If you do the math, you will quickly realize that your period costs you an average of $3,408 per year! This is factoring in Midol (or any other pain killer), tampons, and panty liners. This amount is only the basic necessities that a woman will need for one year. There are so many more things we buy ourselves to help us get through our periods.
These types of alternatives are called Reusable Menstrual Products, also known as RUMPs! They have been around for many years and most of the products are modeled after birth control methods. If you are serious about making the switch, I would suggest doing some research!.There are so many types out there! There is bound to be something for everyone.

The leading brands that most of us use are even proven to have toxic chemicals, like bleaches and dyes, that can throw our vaginas' pH balance off. I never knew this before I did the research! Did you know that tampons and pads are taxed? You're literally being taxed for something you need, but don't want to do! How wrong is that?

I decided to write this article to help shed some light on the situation at hand. Periods are a part of life, but why spend so much on them? Below are a few alternatives to the regular brands we see on shelves that could help you save a little money in the long-run! These brands are also safer for your body.

1. Menstrual Cups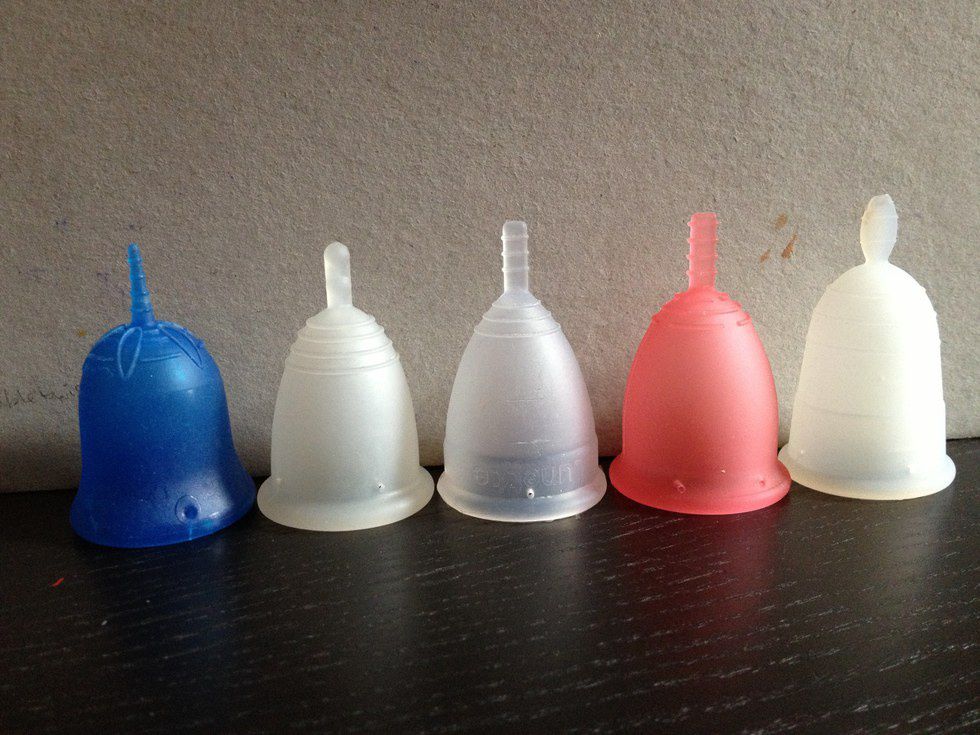 Menstrual cups are one of the most well-known alternative methods out there. They are usually made of medical-grade silicone and once you buy one, you can normally use it for ten years before having to replace it! Menstrual cups work the same way a tampon works, but you can usually wear them for up to twelve hours. I love them because I can change mine when I wake up and wear it all day without worrying about leaking or struggling to remember what time to change my pad or tampon! They also come in an amazing array of colors.

2. Cloth Pads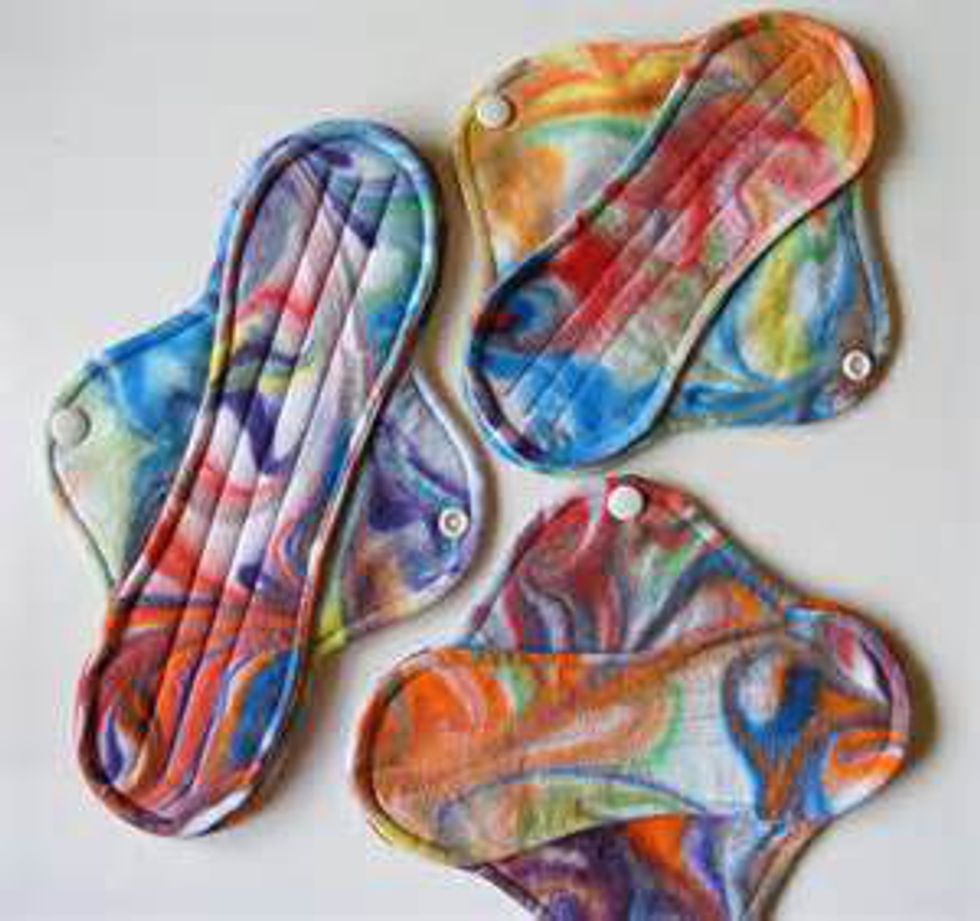 Cloth pads work the same way that regular pads do. The only thing you have to do is wash them! That can simply be done by just popping them in the washer with the rest of your clothes. Cloth usually holds up pretty well and normally lasts a long time before they need to be replaced. I typically wear them as backup for the cup, but they absorb enough to be worn by themselves. You can buy them in different lengths and different levels of absorbance. They also come with cute designs!
3. Period Panties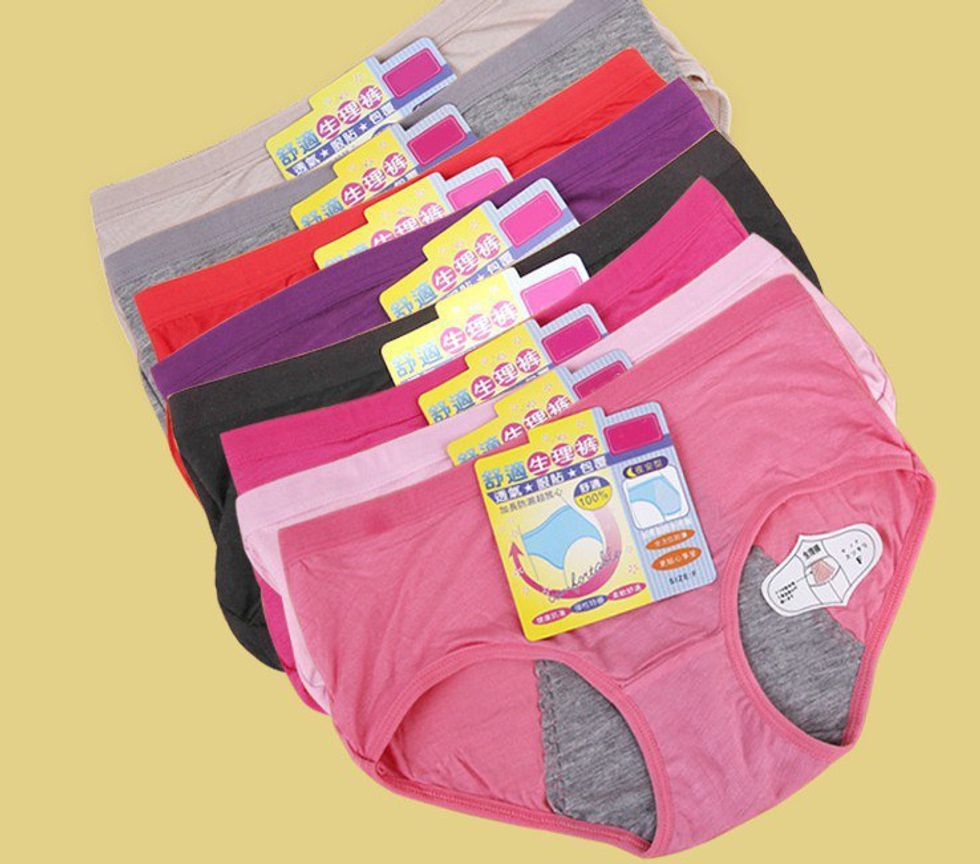 Period panties are taking the world by storm! They usually are made like regular panties with the same internal workings of a cloth pad. They are super absorbent and can come in many colors and patterns! I have never tried them, but a lot of the people I know who do say the panties are wonderful!
4. Sea Sponges

Sea sponges are very similar to tampons. They are shaped like a small sponge that is inserted the same way. They last up to half a year usually but every type of sponge has a different recommended time to change them.
5. Organic Tampons/Pads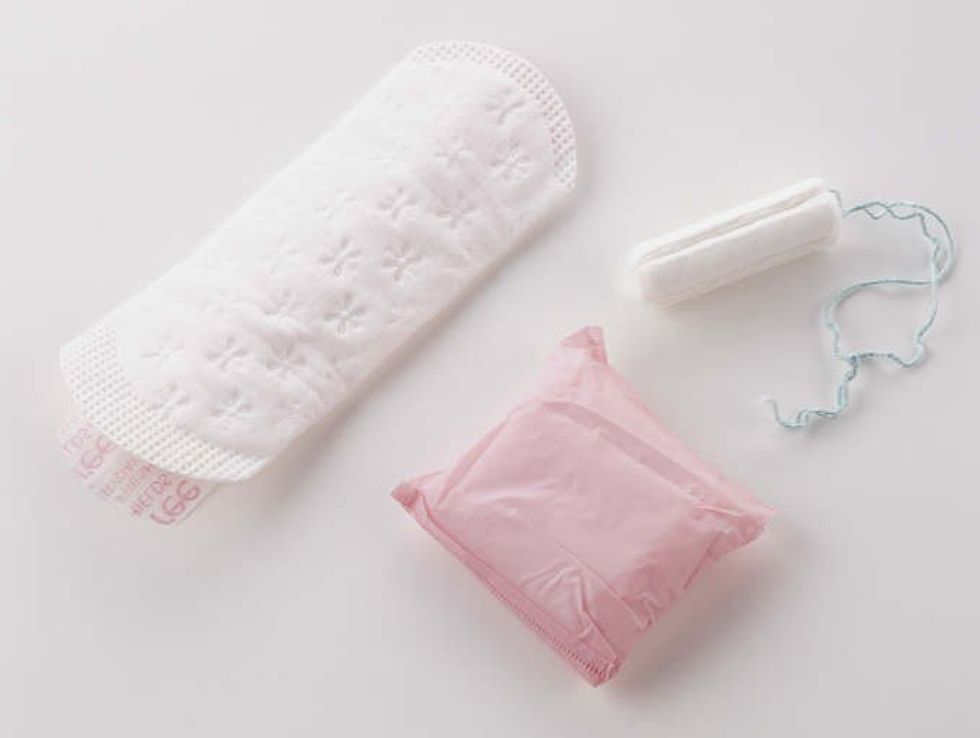 Even if you don't want to use these methods, there are other ways to make the switch and help improve your well-being! Organic tampons and pads are also a great option. Sometimes women would rather have something similar to what they've always used, without the harmful chemicals of the other leading brands. Organic may be the way to go if that's true for you.
There are so many alternatives to try. The ones listed above are the more known kinds. I have been using reusables for over a year and I have even converted two people I know. I definitely believe these products have changed my life. I never have to check my tampons or pads to make sure I have enough for the month. By having the cloth pads and my cup, I just grab what I need and go!
While reusables can be a little pricey at first, you only have to buy them once! That means you don't have to keep throwing away money for something you will only use one time. I have learned so much about my body and I continue to learn to appreciate how wonderful it is.
If you're tired of the insanity of regular tampons and pads, become part of the Period Revolution!