We know that you can date any woman from nearly anywhere in the world. However, don't you want to bring the best of the best home to your mom? All I'm saying is that us Chicagoan Women have some pretty amazing qualities about ourselves that you might want to consider when choosing the next woman you should date.
1. Our "accent"

For us Chicagoans, we do not believe we have an accent. Everyone else says we do, but we think it's totally normal speech. Everyone knows of a British, Southern, or even a Boston accent, yet there has apparently been this hidden love of a Chicago accent from people who aren't from Chicago. However, when you are in a new place, I guess asking that pretty girl from Chicago to talk to you seems like a great conversation starter. If you hear a woman talking to others and you hear that accent, stop her and ask if she's from Chicago. When she asks how on earth you knew that you can smile, and there you go. You already know what to talk to her about.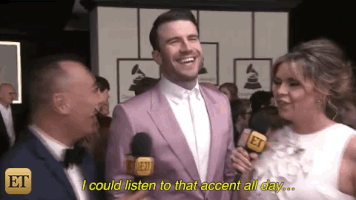 2. We know what good food tastes like.
If you know anything about Chicago, you know that we love our food and that we love to brag about it. However, this makes making food for her a little harder. It also makes ordering pizza harder because we have some high standards. The deep dish is typically our favorite, however, we can still eat thin crust just as fast as we can the deep dish. If you aren't a good cook then you either need to become one, or at least move back to Chicago with us. Maybe our food will win you over more than the girl herself.
3. Our sports teams are the ones to talk about.
If you date a woman from Chicago, chances are you will get a woman who is at least into one of our sports teams. I mean, who doesn't brag about Chicago sports? Whether we are winning or losing we are always proud of our teams. Cubs or Sox, Blackhawks, Bears, you name it. Even all our high school sports teams were competitive between each other. My best friend from high school is always able to tell you anything you want to know about the Cubs. We go to a game every year together, and one year she was explaining something to a man, and I swear he had never been so impressed in his entire life. All I'm saying is that if you are wanting to date some preppy woman that's not into sports AT ALL, then dating a Chicago woman probably isn't for you.
4. We can drive in ANYTHING.
Now, when you read this, you might be thinking to yourself, why would I need to date a woman who knows how to drive? Let me tell you, I've driven in the city of Chicago and all around the neighborhoods, and I'll tell you that ever since I moved away from the city, it has been a lot easier to drive. Drive in a terrible storm? No problem! Drive for hours on end? No problem! Drive in what other people call traffic? If you haven't driven in Chicago rush hour, then you don't know what traffic is. All I'm saying is dating a Chicago woman can teach you a lot of patience, even when it comes from something as simple as driving.