College. It's an exciting word especially to those on the verge of entering their freshman year or the upperclassmen returning for the fall. Whether you were bored binge watching Netflix in your hometown for the summer, or suffering the dangerous wave of laziness brought on by senioritis at your high school, you look forward to the source of freedom, excitement and opportunity college provides. There's nothing like going out at 11 p.m. and letting your hair down for the second night in a row on a Thursday. There's something also oddly satisfying about taking on responsibilities from something small like doing your laundry or paying rent to something more significant like taking on internships and building your leadership skills. There's just something awesome about having newfound freedom and independence and taking pride in the fact that you're doing so well at "adulting" (even though we don't say that out loud).
But what about those who come "late to the game"? The transfer students? The kids who had to experience (on average) 2 years of a somewhat bland community college? Community college folk might be aware of what's expected of them academically, but the social aspect of a four-year school is just as new to them as the starry-eyed freshmen. Being a transfer student myself, I found myself having doubts, and then in the little time that I've been here, I realized how completely irrational these thoughts were.
1. "I feel like I'm missing out."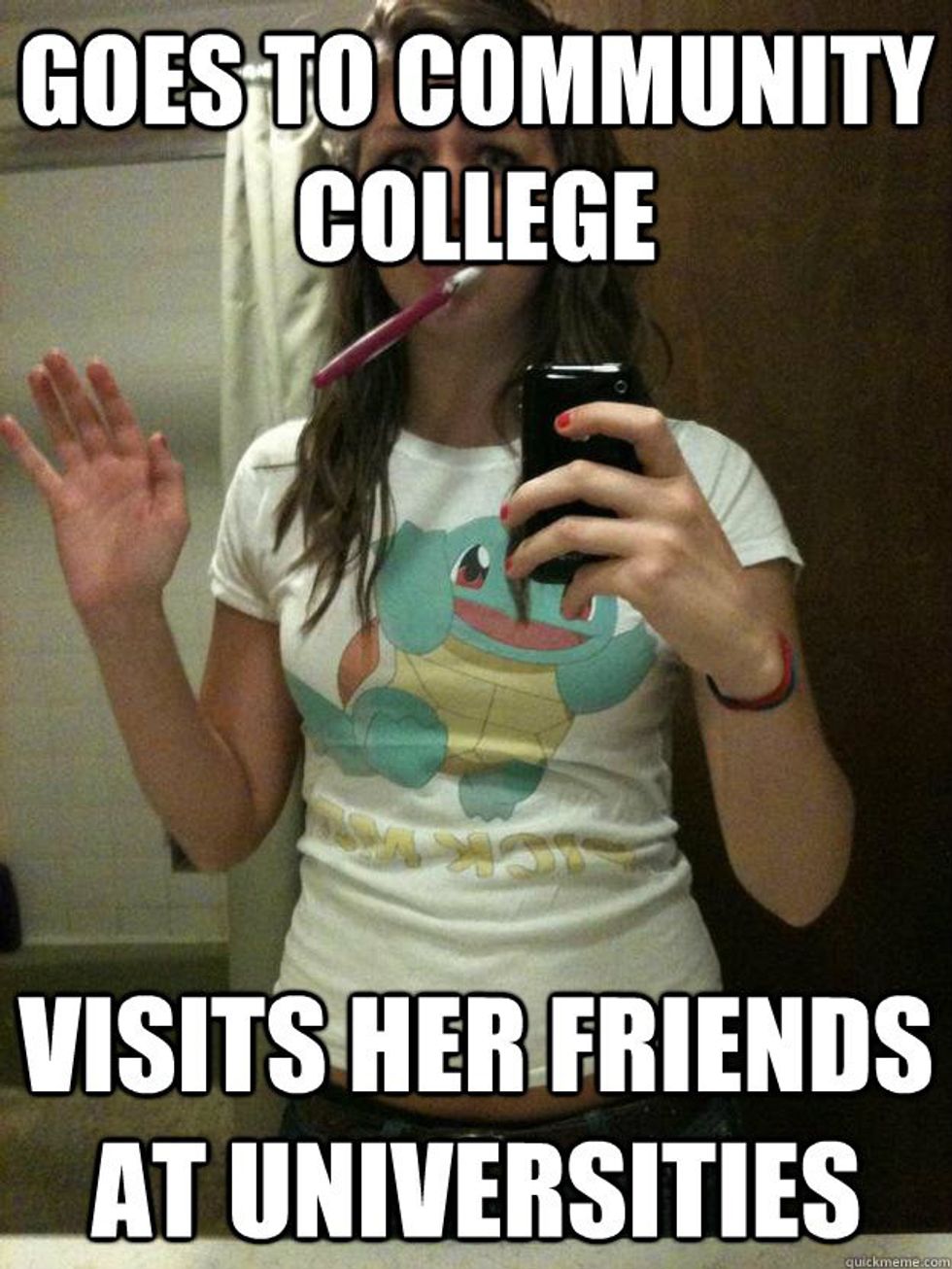 This was a common feeling I had throughout my community college experience. Don't get me wrong, community college is an excellent route to take if you're unsure of a major or looking to reduce student debt, but there were times I felt alone and community college, in ways, felt like a glorified high school. Not to mention that I saw all my friends who did attend four-year schools having the times of their lives, and they showed just how lit it was on every social media platform. I felt waves of depression by their Snapchat stories of parties, Instagram pictures with their new friends and tweets and Facebook posts about their amazing philanthropy work and educational opportunities. Meanwhile, I was back home, living with my parents and going to work most days of the week (including weekend nights). It was somewhat immature to think this way. In the last year leading up to attending a four-year school, I managed to make a new crowd of friends with co-workers of mine that also attended community or took time off from school. I actually ended up having an improved social life with some eye-opening experiences and gained a better understanding of "life is what you make of it."
2. "How am I going to make friends?"
[rebelmouse-proxy-image https://media.rbl.ms/image?u=%2Ffiles%2F2016%2F09%2F06%2F636087905375411386420963090_6360879053700989102103850748_friendswhiletraveling.gif&ho=https%3A%2F%2Faz616578.vo.msecnd.net&s=950&h=d3bb1b0c5c3bd74a7b732a1c46e1ff0fe328b28c1bda67485bde9ae546de4ea3&size=980x&c=610402372 crop_info="%7B%22image%22%3A%20%22https%3A//media.rbl.ms/image%3Fu%3D%252Ffiles%252F2016%252F09%252F06%252F636087905375411386420963090_6360879053700989102103850748_friendswhiletraveling.gif%26ho%3Dhttps%253A%252F%252Faz616578.vo.msecnd.net%26s%3D950%26h%3Dd3bb1b0c5c3bd74a7b732a1c46e1ff0fe328b28c1bda67485bde9ae546de4ea3%26size%3D980x%26c%3D610402372%22%7D" expand=1]
After getting accepted to IUP, I was excited for months about moving in. One fear I did have as a transfer student was that being that I was going to be a junior upon entry of the university, I wondered how I was going to make friends with kids in my graduating class when they've already got it together. Looking back on it now, it's kind of a ridiculous thought process to have. There was also a very good chance that a lot of the friends I make will not all be the same as me. College is the best social platform for making new friends and networking. Granted some people may be very selective when it comes to their friends and don't feel it's necessary to allow any more individuals into their squad. It's a horrible mindset, but not everyone you come across is willing to be the Joey to your Chandler (yeah I was also the lazy soul who binged watched Netflix this Summer). Like anywhere where you're brand new, building friendships and relationships takes time, but you will find your group of girlfriends you go out with on the weekends or to have a shoulder to cry on or to grab coffee with you to talk about that cute guy from English who you make intense eye contact with every day.
3. "Is it too late to be involved?"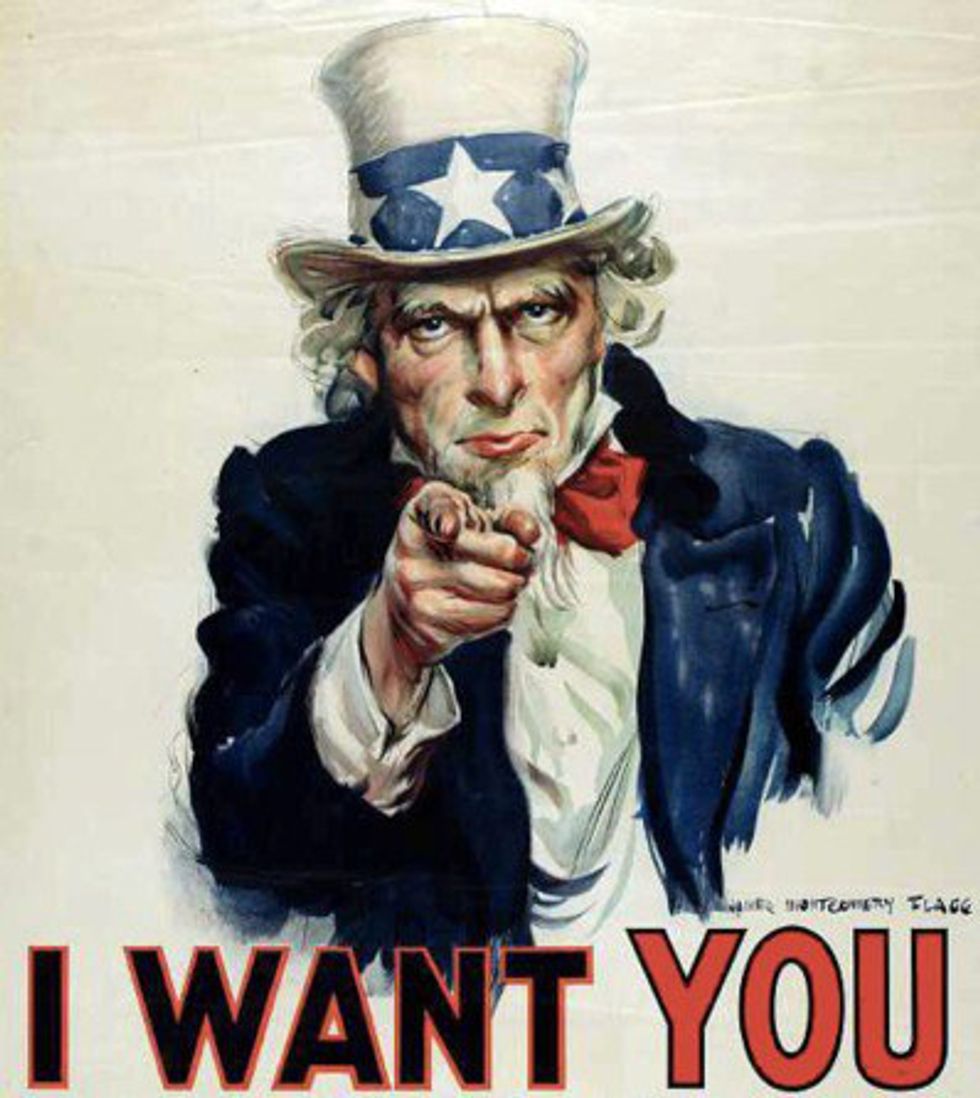 Here's another aspect of my irrational thought process that ties in with the concept of the feeling that you're "too late". I wanted to join a sorority, but would it be weird that my big was younger than me? Can I still join the soccer club even though someone my age will be of co-captain status? WHO THE HELL CARES?! Everyone starts out small. Transfer students who come from community colleges usually have only two years, so it's important to make the most of it. I find it's best to get involved right away, and whatever stupid doubts I may be having, nobody is actually going to take into account. We're adults. The more involved you are, the better. This equals more friends, conenctions and a higher quality college experience.
4. "Some of my credits didn't transfer, and now I'm so far behind!"
[rebelmouse-proxy-image https://media.rbl.ms/image?u=%2Ffiles%2F2016%2F09%2F06%2F636087902073795393464433237_636087902068907662-1437540681_tumblr_mbuzeiOH2N1r7ksqyo1_500.gif&ho=https%3A%2F%2Faz616578.vo.msecnd.net&s=295&h=007323d71f64e9a02b23ac5449a2aca2ff11a40bbd4f63fad6e3226020894a25&size=980x&c=165672009 crop_info="%7B%22image%22%3A%20%22https%3A//media.rbl.ms/image%3Fu%3D%252Ffiles%252F2016%252F09%252F06%252F636087902073795393464433237_636087902068907662-1437540681_tumblr_mbuzeiOH2N1r7ksqyo1_500.gif%26ho%3Dhttps%253A%252F%252Faz616578.vo.msecnd.net%26s%3D295%26h%3D007323d71f64e9a02b23ac5449a2aca2ff11a40bbd4f63fad6e3226020894a25%26size%3D980x%26c%3D165672009%22%7D" expand=1]
While attending community for the first two years has its advantages, but the downside is not all your credits will transfer unless you carefully map out your classes correctly with a transfer advisor. Even I did that, and there were still a few that the university was unable to accept due to it being a non-existing class at the school, or I hadn't met the grade requirements. Ultimately, that put me about a semester behind and technically, I'm a "second-year sophomore". It's okay to feel a little frustrated if you're in this scenario, but you have to remember that people complete college at their own pace. You could be a semester or year behind, but you have to remember that being "behind" does NOT make you a failure.
Being a freshman can be difficult. Being a transfer student can be difficult. Being a college student in general can be difficult. I realized that all the doubts I had before arriving at IUP were completely unnecessary, and that it was time for me to be as much of an adult as everyone else here. Nobody cares that you come from what some might deem a "glorified high school." You acquired a respected education, and you're here to continue said education with the several thousand other students. Have fun. Get involved. Go crazy (but not too crazy)!