I remember as a kid during the summer, my parents would always take me to the same places just to keep me entertained. I remember going to Rehoboth Beach in Delaware, Sesame Place in Pennsylvania, the Little Gym, sometimes the circus, and pretty much any park that I had either already been to or one I wouldn't notice was a repeat. But as I got much older, I grew out of most of these things I once found fun and exciting, and needed new things to keep me entertained. In high school, I ended up having a lot of older friends that had cars and who wanted to go on adventures during the summer, and as I went with them, I gained new experiences, created new memories, and went to new places that will be a summer staple to me for as long as I have the freedom to do so.
---
1. Washington Rock State Park (Green Brook, Somerset County, New Jersey)
If you have a good amount of time to spare just watching the air or doing absolutely nothing, Washington Rock is the place to be! New York City, as well as the lights of Newark Airport and the docks are to the north of the attraction are usually best seen at night. It's a good spot to just relax or to share a moment with a significant other with some strong coffee and good conversation!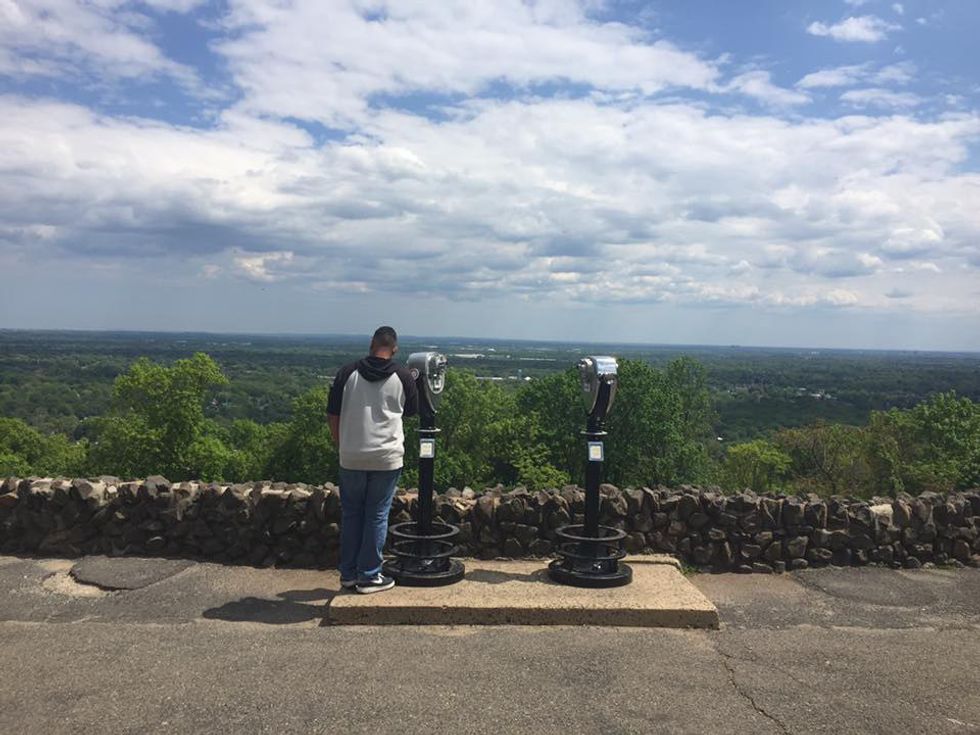 2. Rebounderz (Edison, Middlesex County, New Jersey)
Did anyone else not have a trampoline at all as a kid? Same, same. This one will resonate with our inner kid very well. Rebounderz is located in Edison, where you can play Air Basketball and Air Dodgeball. This is a pretty fun thing to do with friends, a significant other, or just to get a great and fun workout in!
3. Turtle Back Zoo (West Orange, Essex County, New Jersey)

Another thing that will bring out your inner child is the Turtle Back Zoo, the #1 Zoo In New Jersey. Located in West Orange, the zoo not only has animals from all over the world, but also shows you what animals could be living in your own backyard, as well as their commitment to conserving wildlife. Just don't drop your phone in the African Penguin tank like me, then it ruins all the fun.
4. New Jersey Nature Trails (pictured below: Manasquan, Monmouth County, New Jersey)

In a beautiful state like New Jersey, we have over 50 nature trails to choose from. Whether it's a hot summers day or a crisp and chilly one, taking a nice walk in the nice fresh air is always a good idea. Maybe instead of a walk around the neighborhood, go the extra mile and go to one of these beautiful trails! From what I hear, its well worth the trip and the time.