Sometimes, our friends get down. Sometimes, our friends get sad. Lucky for you, I'm pretty good at making friends happy again. Here's a list of things you can do to cheer your friend up and put a smile on their face. Even if you can only make them feel a little better, than can make all the difference. So, try one of these, or try all of them. In fact, you should try all of them. Make your friend happy, okay? Because friends deserve friends that do their best to make them happy when they're sad.
1. Hug the shit out of said friend. Also, hold their hand and kiss their forehead, too.
2. Tell them that you love them. All the time.
3. Leave them a handwritten note on their desk, pillow, and/or in their sock drawer. Surprises are wonderful when you're down. Or anytime, really.
4. Bring friend a Starbucks drink. Or two. ALL the Starbucks.
5. Help them tackle their tasks for the day. Help out with anything you can, even if it's just folding their socks, editing a paper for them, or even brushing their teeth. Maybe not the last one, though.
6. Make them take a break from their work and eat some ice cream. And some chips. And pizza.
7. Pizza again. And some more hugs.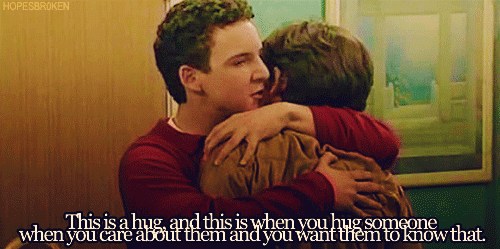 8. Another flavor of ice cream.
9. Even more Starbucks.
10. Bake some cookies with them, then make them take the little bites of heaven home with them.
11. Let them know they mean the world to you. Every single chance you get.
12. Let them cry as long and as hard as they need to. In fact, put on some sad music and encourage them to let it all out. Crying it out helps your hormones rebalance and will help them feel better.
13. Text them some cute emoji. Some good options are 😘, ❤️, & 🍕.
14. Paint all the feelings out on a canvas. Or their face. Or their arm. Pretty much anywhere, actually. Painting can be as cathartic as a warm hug.
15. Take a mile long walk in the wilderness. If you're lucky, it'll turn into three miles and two hours of chatting about life, smelling all the trees, and looking down at the world from the mountainside.
16. Make them a mug of tea, then refill it until they can't swallow another drop.
17. Tell them--all the time-- how special they are.
18. Go to the pet store and pet ALL the puppies. And bunnies, and cats, and chinchillas.
19. Tell them that you'll never stop being their number one fan.
20. Put some tunes on. Music has magical healing powers. Singing along is always an incredible way to purge sadness.
21. Text them throughout the day to make sure they're okay. And tell them how much you love them.

22. Walk them to class, even if it's two hours before yours and completely out of the way for you.
23. Braid their hair. Or if it's not long enough for that, scalp massages are a great alternative. And no, it's not weird to rub your friend's head to make them happy.
24. Show them videos of cute things. Babies, puppies, whatever it takes to get them to smile.
25. Paint their nails. Do their makeup. Pick out a nice outfit for them to wear. If they feel good in their bodies, they'll feel better emotionally.
26. Watch a sad movie or a sad Netflix show. Make them feel the feels. Just be there to hold them through it all.
27. Tell them their feelings are valid! Sometimes people need to know that their feelings aren't stupid.
28. Give them all the cuddles. All of them.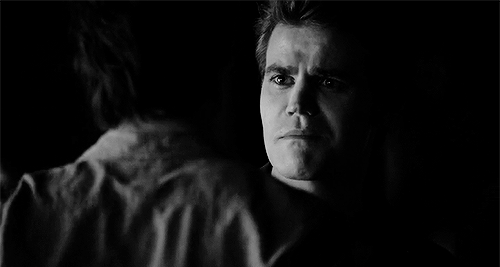 29. Remind them it's okay to not be okay.
30. Don't you dare make fun of them or how they're feeling. They're already sad as it is, and it'll only make them feel worse if they think they're wrong for having those emotions.
31. Make them a whole bunch of comfort food like carb-loaded pasta, grilled cheese, and potatoes. Cheesy bacon potatoes, sour cream and chive potatoes, literally just… all of the potatoes.
32. Wrap your sad friend up in a blanket, and they shall be a happy sushi roll.
33. Remind them to be gentle with themselves. People have bad days.
34. Carry their bag for them. Literally take the weight of their shoulders.
35. And above all else, be the kindest, most loyal and loving mother****** in the entire world because chances are, your friend loves you dearly, and you feel exactly the same.