It's the middle of the winter, and I keep finding myself thinking of anywhere else in the world I could be right now. There are the typical places that all tourists flock to, but I've always been one to search for rare and underrated places. For those of you who are adventurous, an art or architecture buff, or just enjoy laying around in beautiful scenery, here are 35 unique places you never knew you wanted to visit.

1. Marquette, Michigan, USA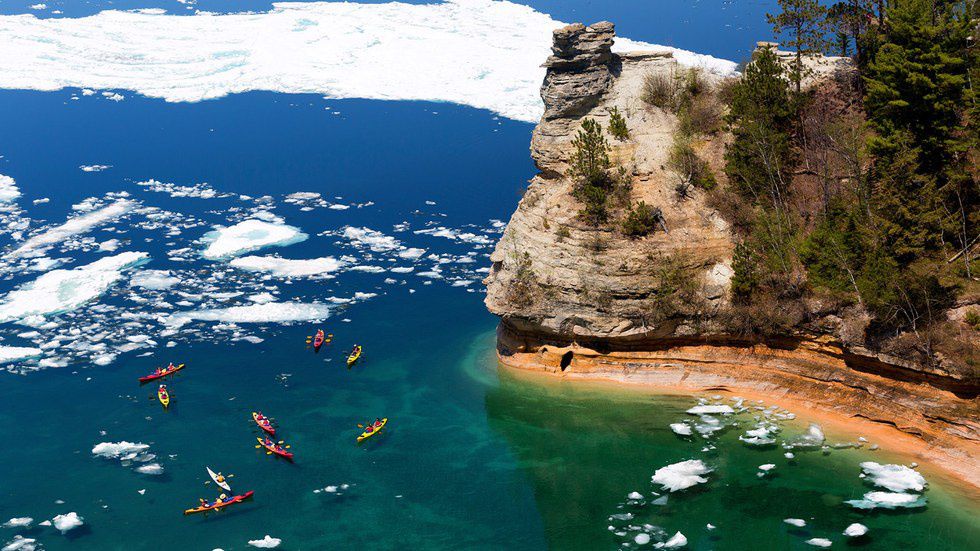 Presque Isle Park is a beautiful lookout and hiking spot seated on the edge of Lake Superior. Not to leave out the Superior Dome for sporting events and downtown shopping and nightlife.
2. Asheville, North Carolina, USA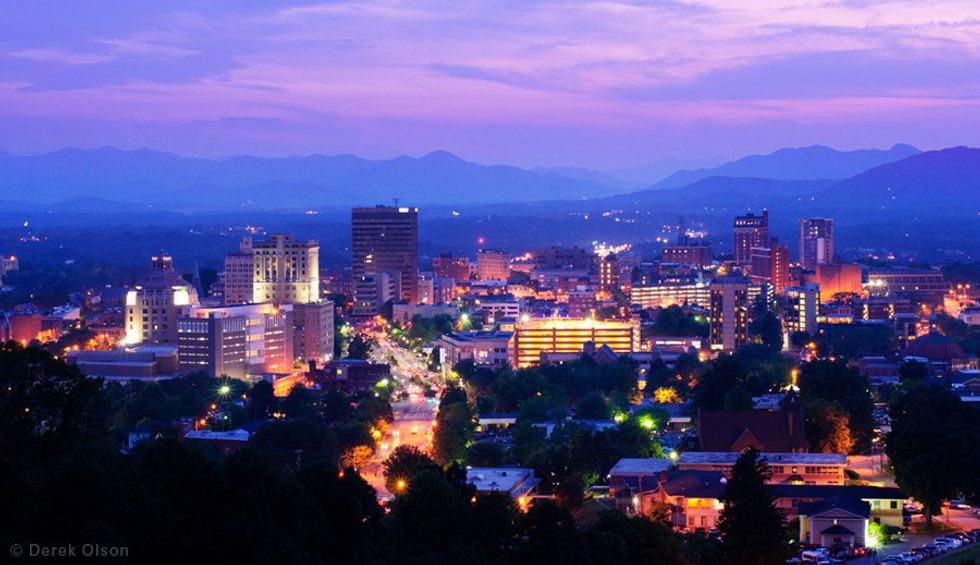 Take in a beautiful view from Blue Ridge Parkway, visit the historical Biltmore Estate or Biltmore Gardens, take a food tour, or view a number of art galleries. And do you see those gorgeous mountains?
3. Avalanche Lake, Montana, USA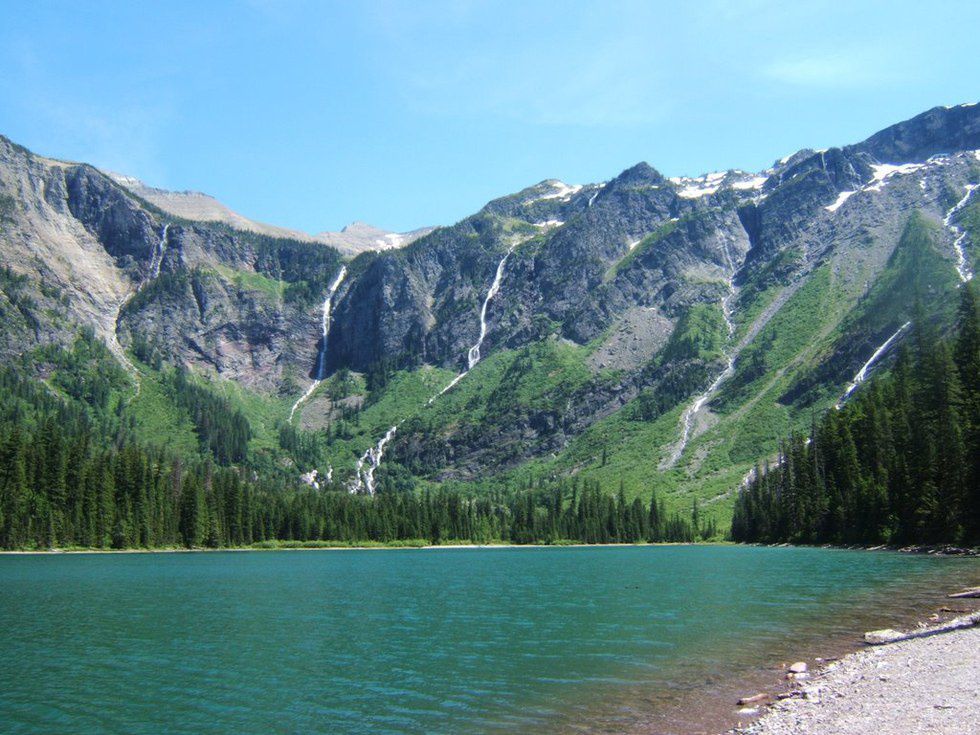 Two miles off of the trailhead of the Trail of the Cedars, this gorgeous view is really an indescribable reward for a hike. I know I would be floating around for the rest of the day.
4. Tamul Falls, Mexico

Miles down from the historic site Tamtoc, tours are available through the falls in addition to kayaking and swimming.
5. Granada, Nicaragua

Visit the islets off of Granada, see a number of beautifully constructed cathedrals and churches, or take a day trip to Mombacho Volcano nearby.
6. Salar de Uyuni, Bolivia

The moment I heard of this place it made my "GO TO THIS PLACE ASAP" list. Salar de Uyuni is the world's largest salt flat, composed of salt and brine (lithium) which gives it such reflective properties.
7. Angel Falls, Venezuela

If you've seen Up you've seen this picture before and yes, it is a real place! It is the world's highest uninterrupted waterfall. Definitely somewhere I would spend my life aspiring to visit.
8. Cusco, Peru

A city so rich in culture that also happens to be not too far from the Inca site of Machu Picchu.
9. Belfast, Ireland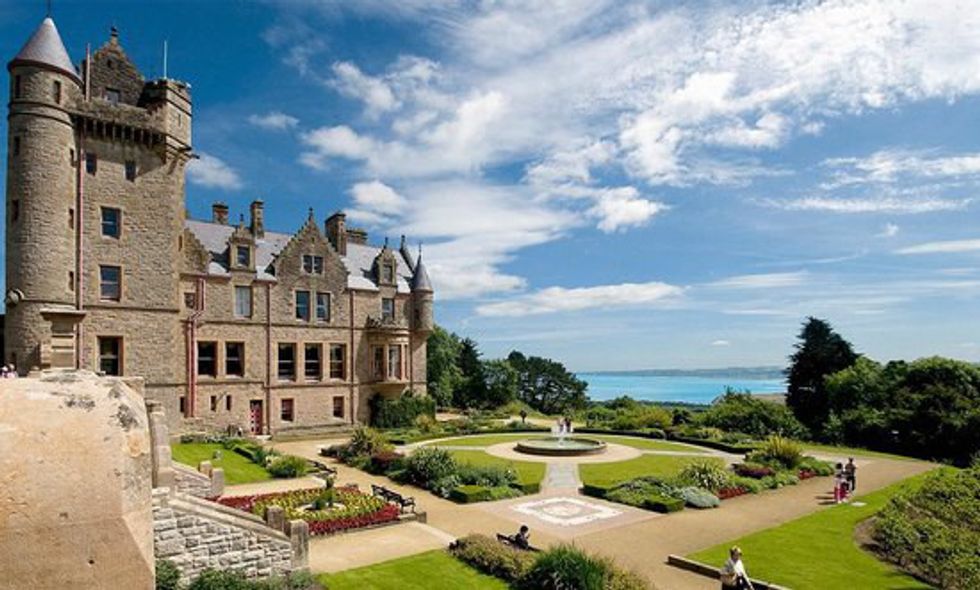 If you're a fan of the Titanic, you can relive the story at the largest Titanic visitor experience in the world. There's also a museum with dinosaurs and Egyptian mummies. Or if you would like to pretend you are royalty go visit the Belfast Castle.
10. Budapest, Hungary
The Parliament is a must-see, you can take a Danube cruise, or experience the view from the Fisherman's Bastion.
11. Split, Croatia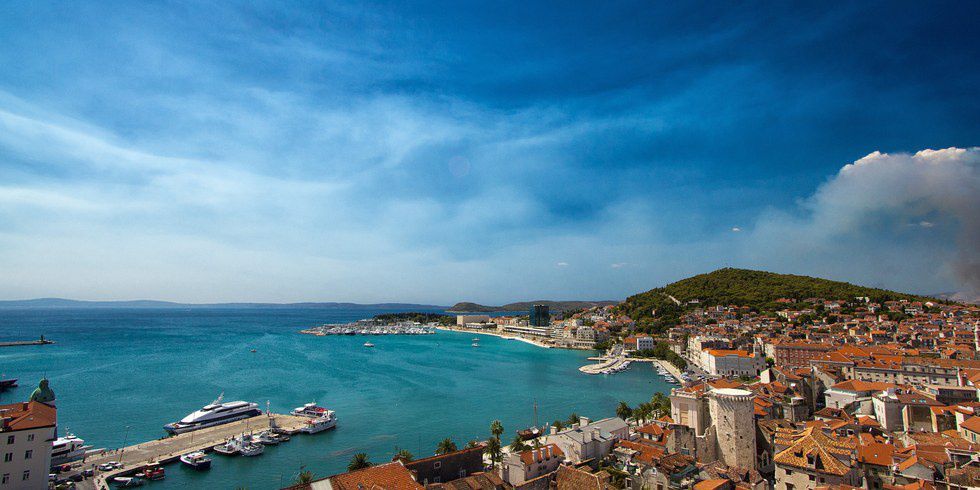 See Diocletian's Palace or take in the scenery from Marjan hill.

12. Tallinn, Estonia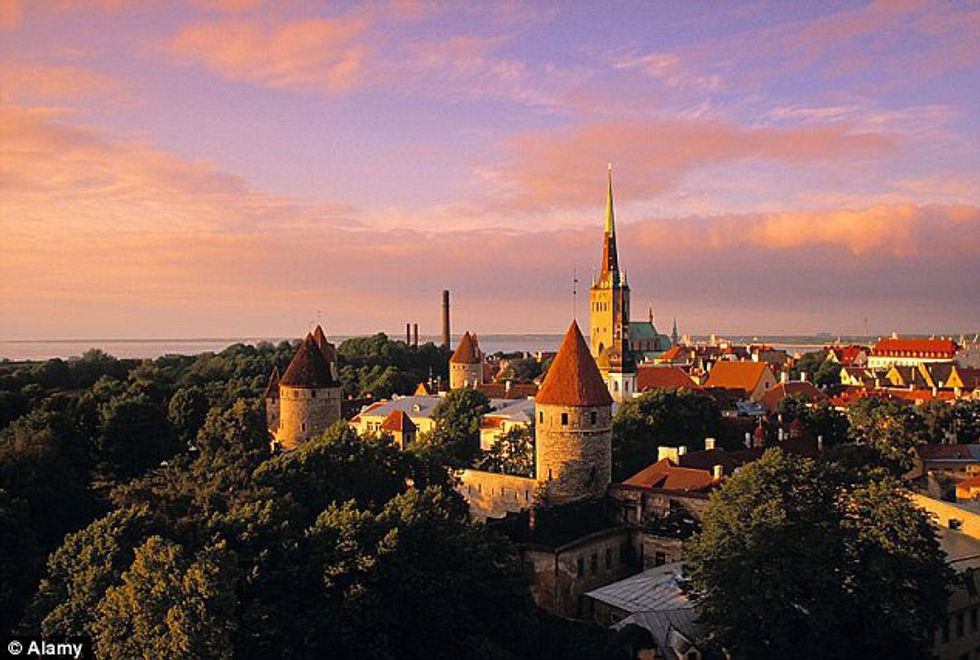 Visit Old Town, take in history at the national museum, or climb Toompea Hill to be able to see this beautiful view.
13. Sopot, Poland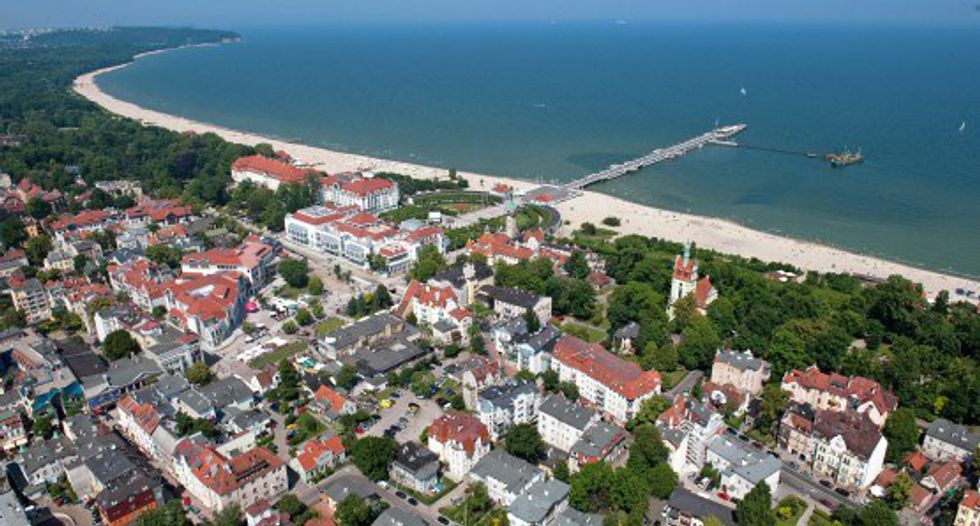 Spend time on the beach right on the coast of the Baltic Sea or go downtown to indulge in the nightlife. Don't forget to see the Crooked House which is literally what it sounds like.
14. Paros, Greece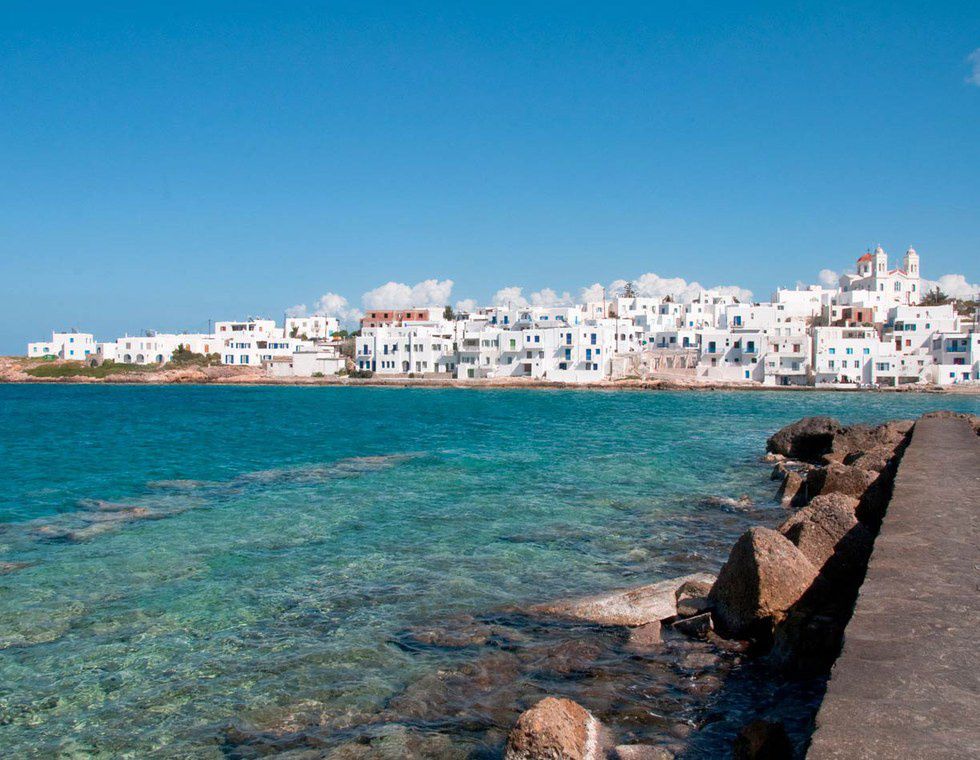 Parika Town has plenty of photo opportunities complete with gardens, beaches, food, and cats.
15. Lofoten, Norway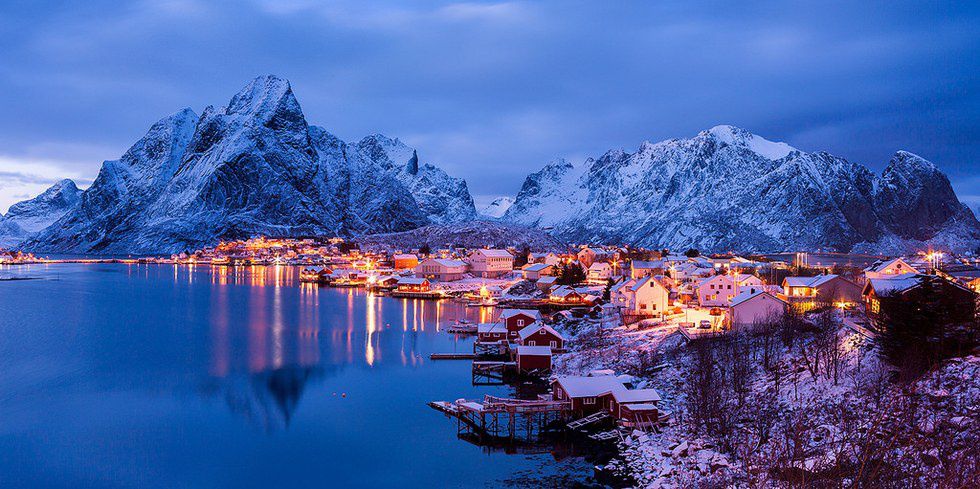 Northern beaches, an aquarium, a city surrounded by this view...I cannot even fathom a more beautiful edge of the Earth.
16. Fjords, Norway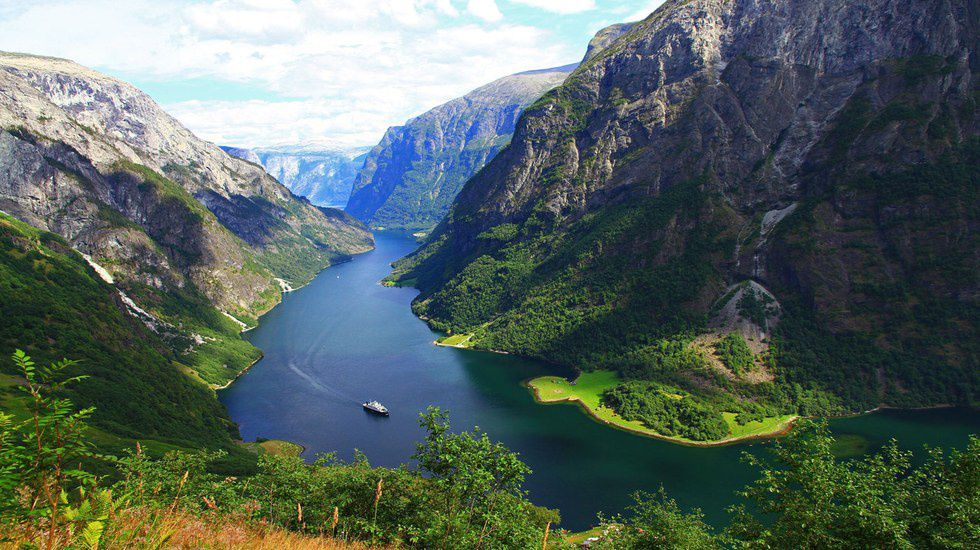 Western Norway is filled with mountains surrounding stunning fjords and importantly--unique local cuisine.
17. Johannesburg, South Africa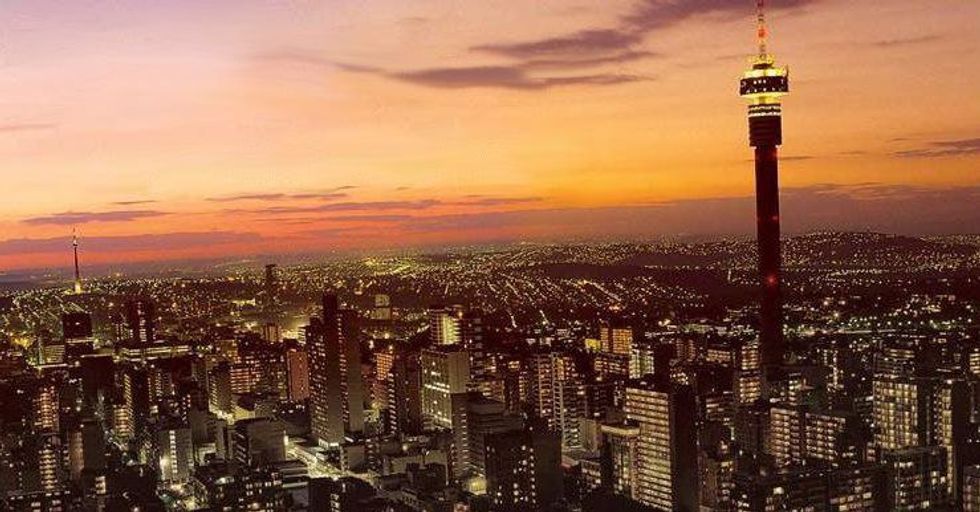 Take a wildlife tour or delight in a city full of history from the Apartheid Museum to the Lesedi Cultural Village.
18. Grand Baie, Mauritius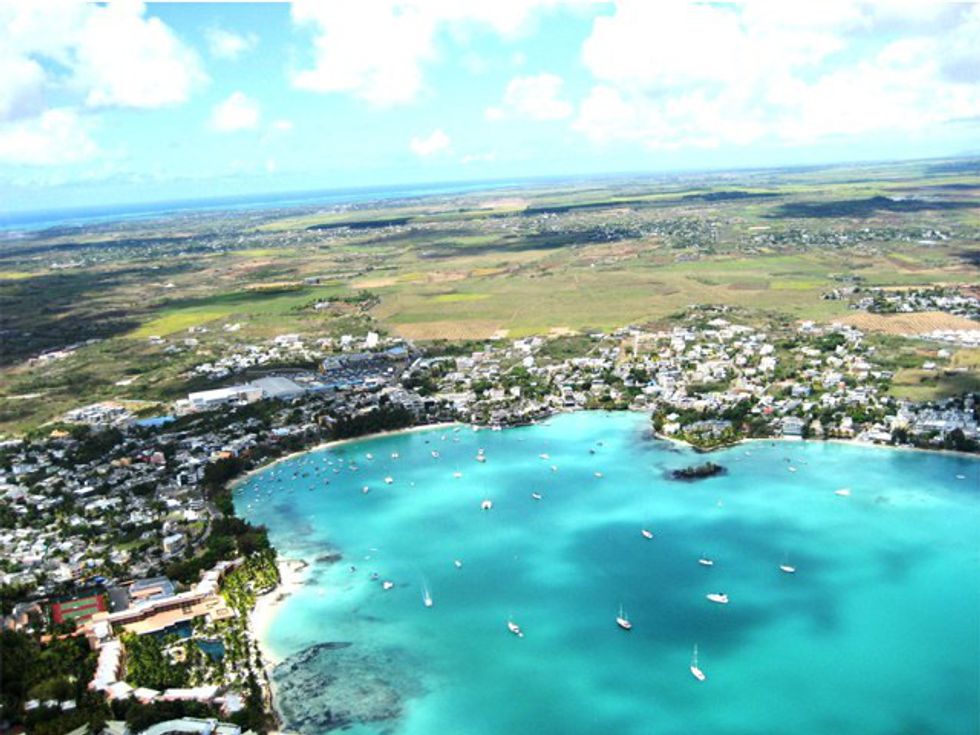 A coastal village straight out of your vacation dreams.
19. Mount Kilimanjaro, Tanzania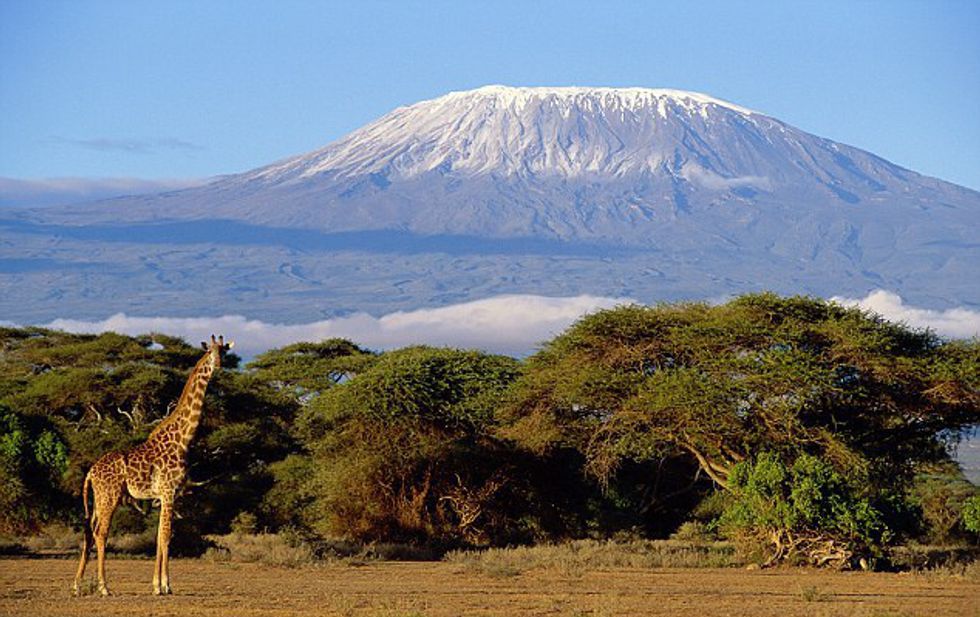 Climb this snow-covered, dormant volcano in the middle of beautiful Africa. And hopefully see this cute giraffe.
20. Cyprus

Explore the Tombs of the Kings or visit Europe's leading water park attraction, Fasouri Watermania. Cyprus is a hub of beaches and history.
21. Doha, Qatar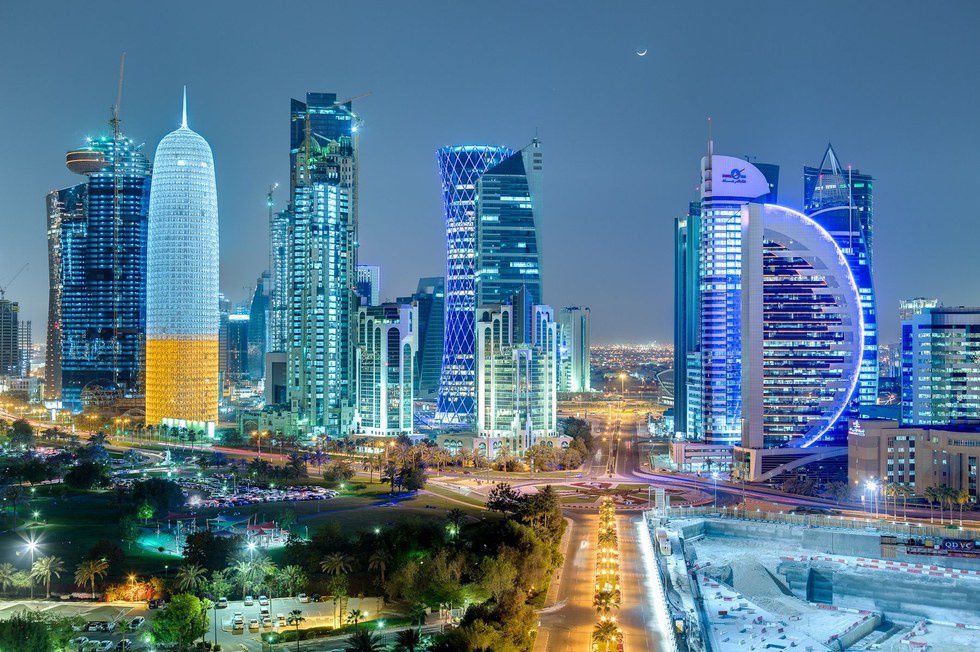 There are thousands of things to do in Qatar, but be sure to see the Museum of Islamic Art, Aspire Park, and be a part of the nightlife.
22. Petra, Jordan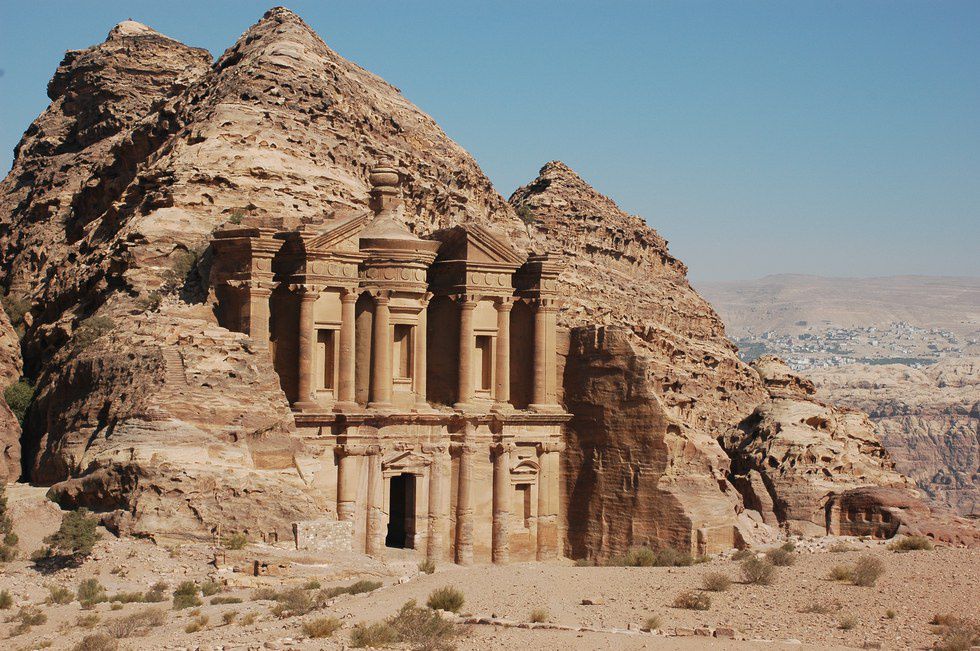 Explore Petra and make your way up to the Royal Tombs and the High Place of Sacrifice--both aspects of the ancient city.
23. Sapa, Vietnam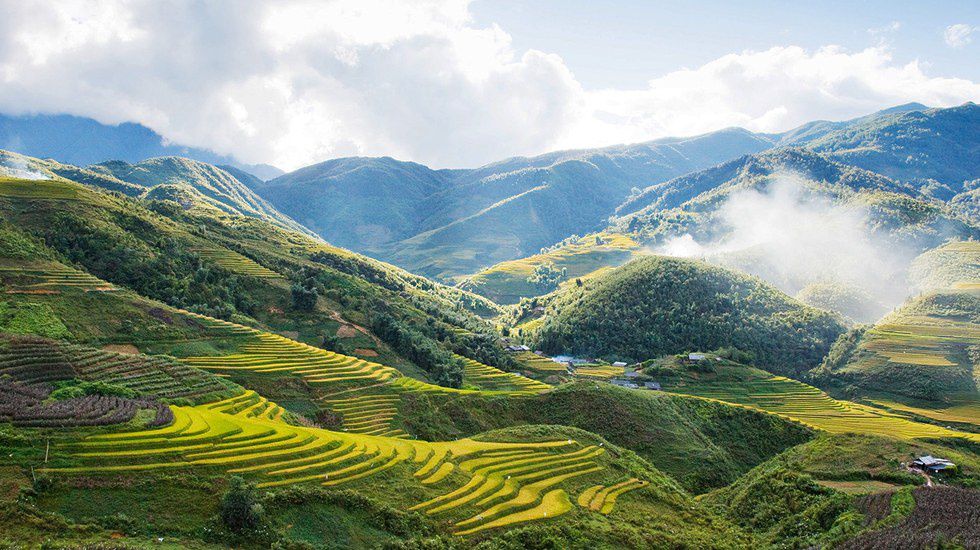 Hike through mountains and waterfalls for this breathtaking view.
24. Paro Taktsang, Bhutan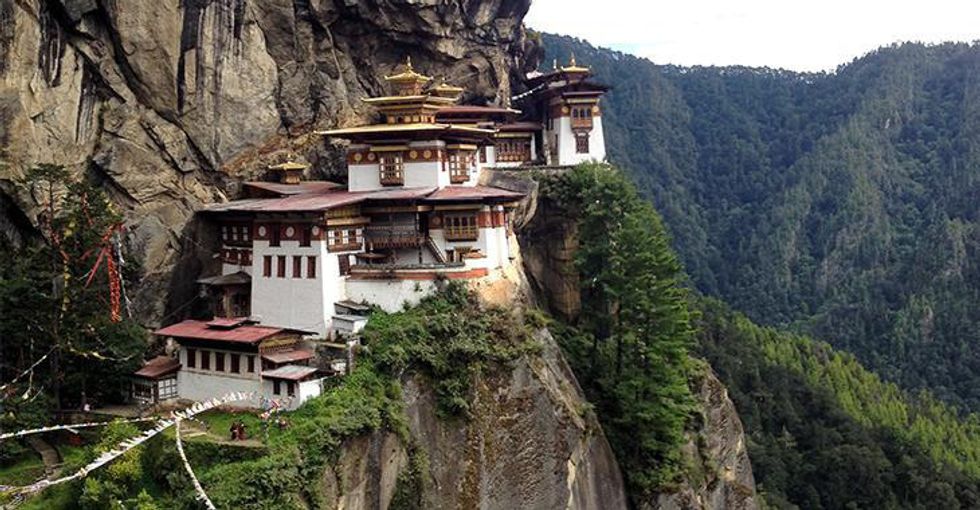 This historic temple overlooks the Paro Valley, translating to "The Tiger's Nest" and is truly a gem hidden in the mountains.
25. The Kiso Valley, Japan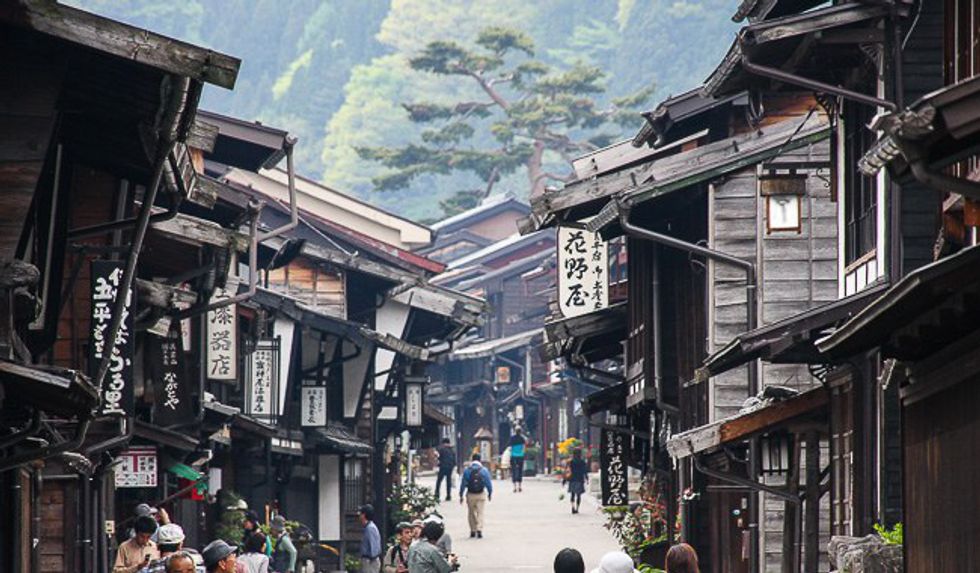 Take a historic day hike from Kyoto and indulge in pure Japanese culture.
26. Okinawa, Japan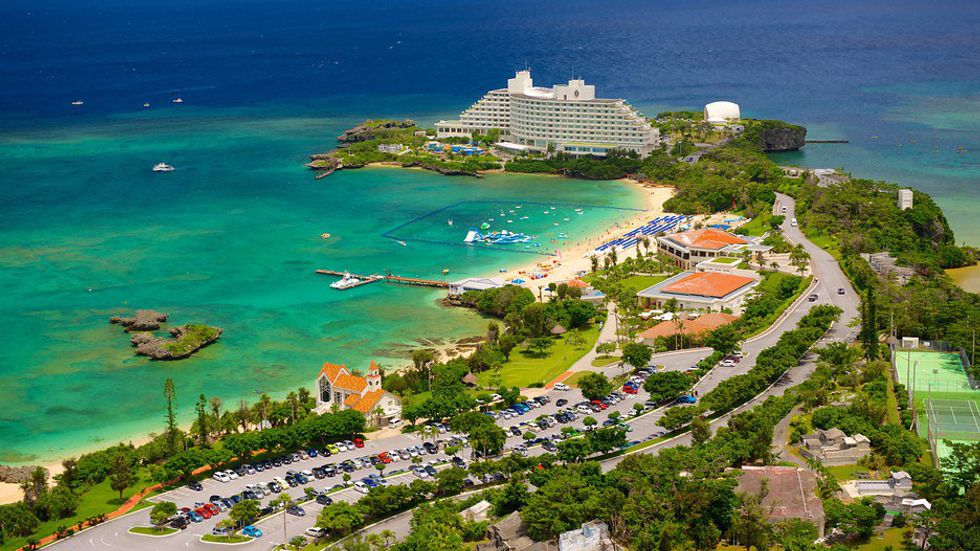 Another island of tropical paradise, it has become a highly-visited island off of Japan since the years of World War II.
27. Sukothai, Thailand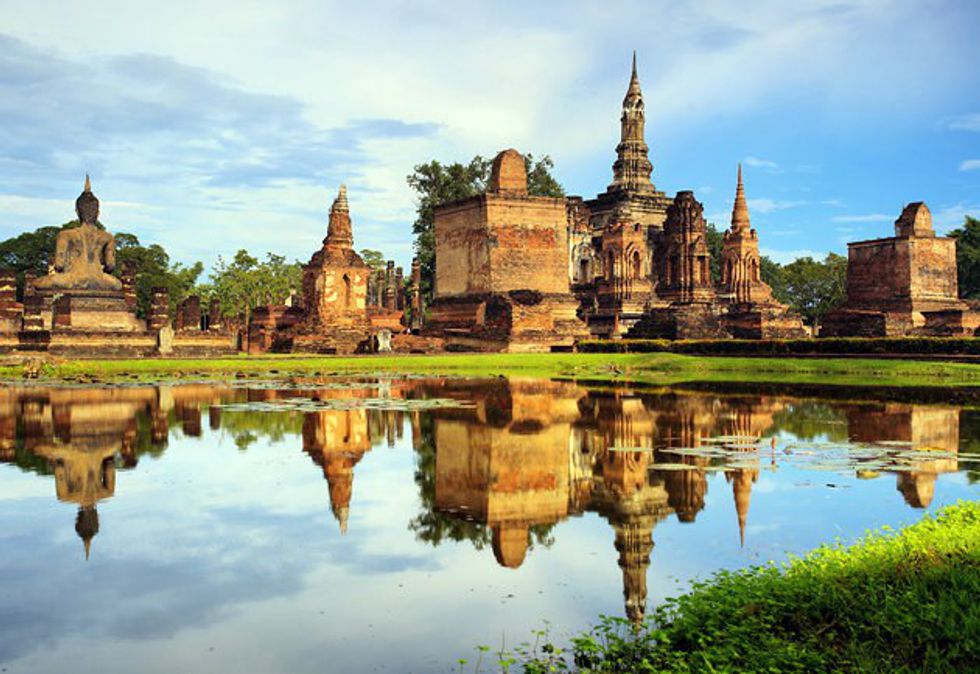 A peaceful historical site.
28. Udaipur, India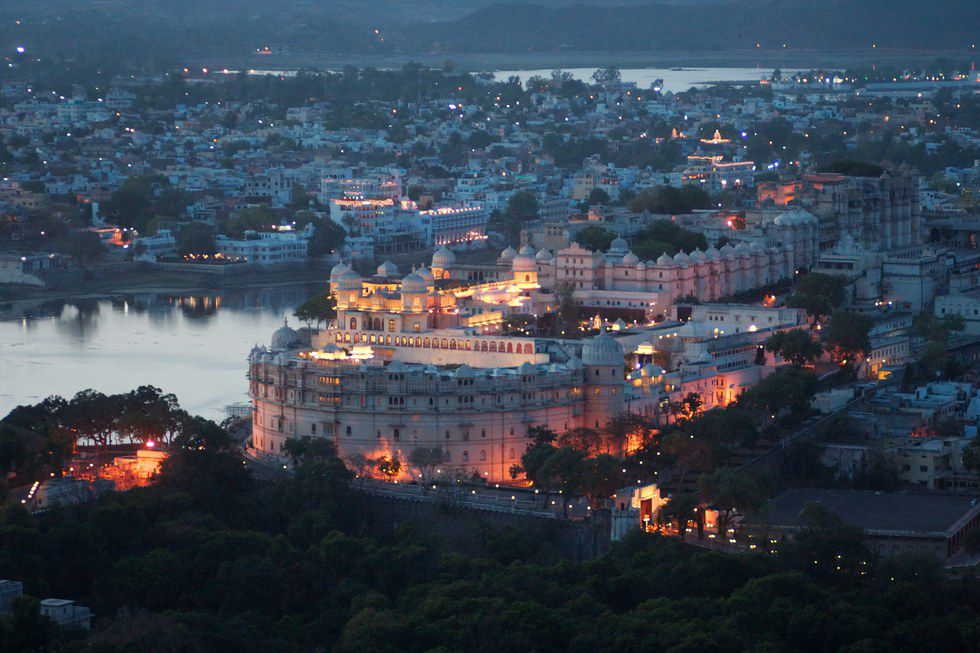 Admire the City Palace, the central garden palace Badi Mahal, visit the numerous lakes and temples, and see a cultural show.
29. Bandhavgarh National Park, India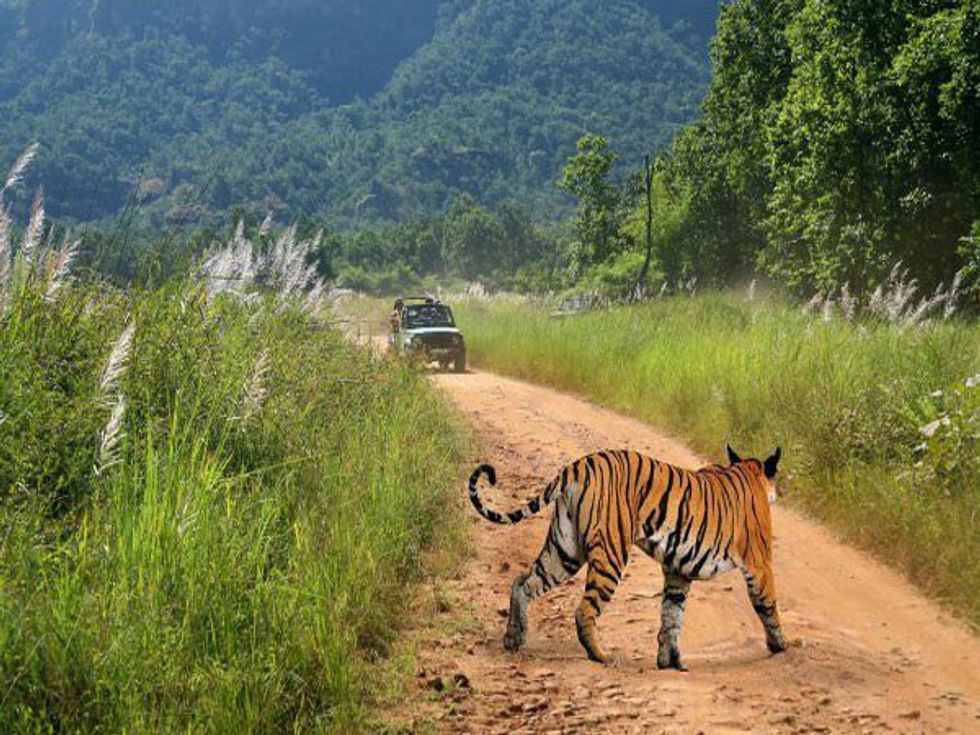 Wildlife Sanctuary. Do you see this tiger? I want to see this tiger.
30. Changbaishan, China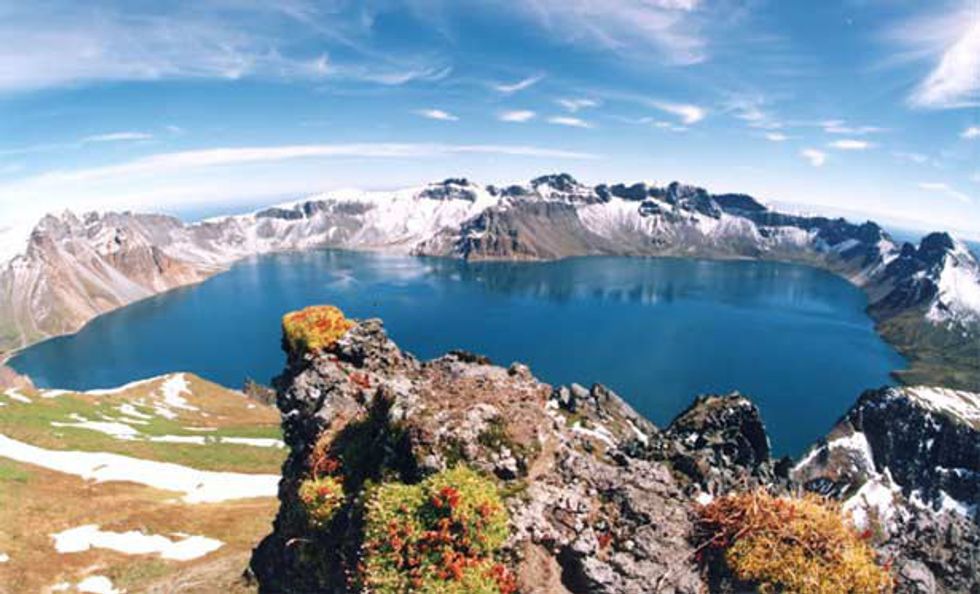 Do you see this view?
31. Li River, China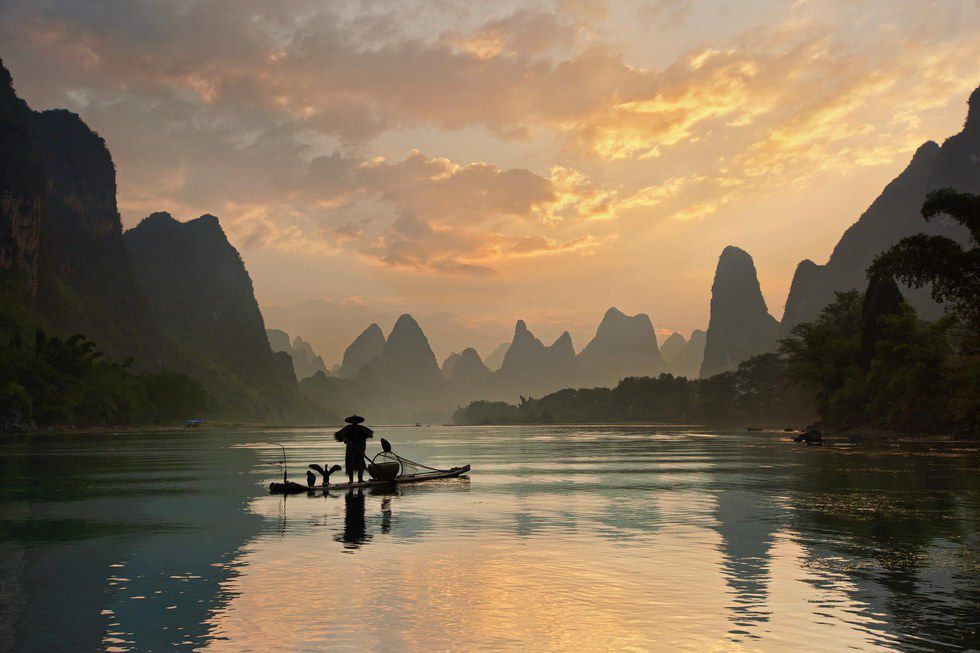 What about this one?
32. Kadaku Park, Northern Territory Australia

But really, why would you not want to experience this?
33. Blue Mountains National Park, Australia

Stand high upon these mountains and take in the nature of Australia.
34. Rotorua, New Zealand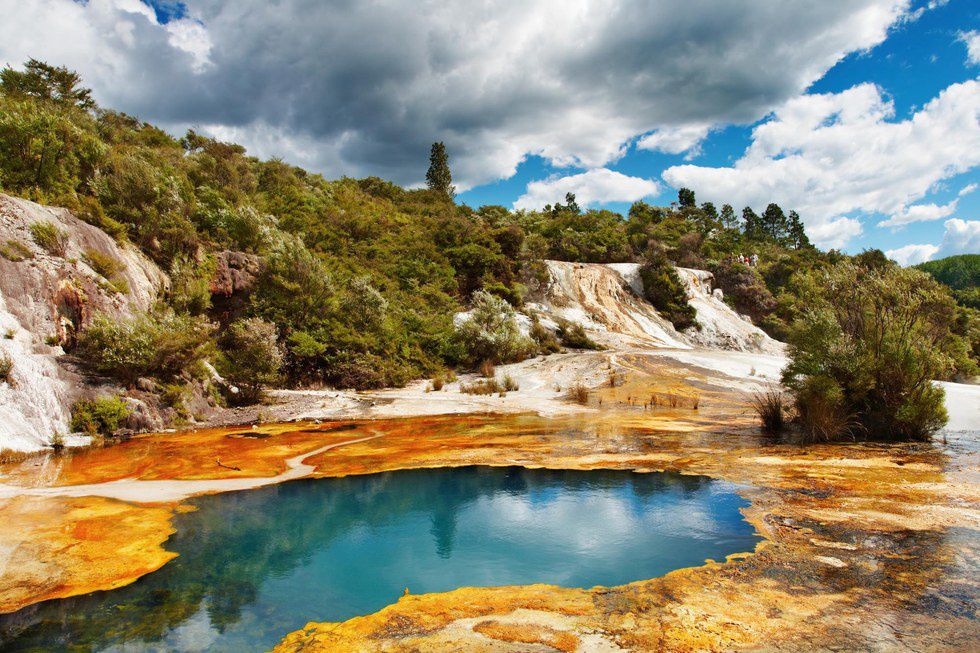 Thermal pools, a cultural village, a redwood forest-- another unbelievable destination that shows the true beauty of the world.
35. Vanua Levu, Fiji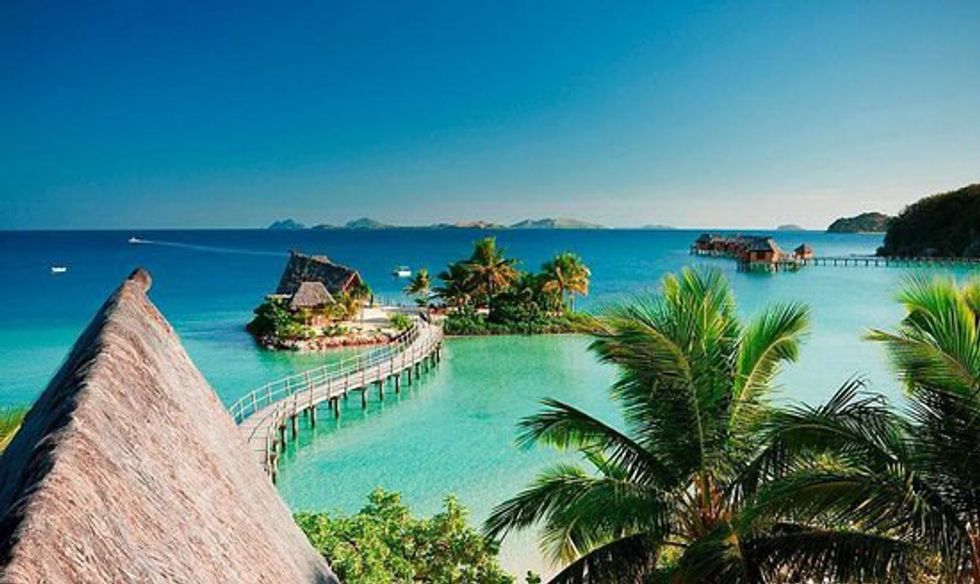 Please convince me you don't want to plant yourself on these beaches. Forever. Also a hotspot for island society and culture.
Adventure is out there. You just have to go find it.