If you're looking for an adventure this summer look no further. There's no place better to go than a National Park. Visiting America's beautiful preserved lands can be experienced in many different ways. Whether you're road tripping, flying, or even sailing you are guaranteed to have the time of your life and have some awesome National Geographic worthy pictures. But no matter how good the quality of your lens is, a picture will never do the parks justice. You're just going to have to check it out for yourself.
1. Yosemite National Park, California.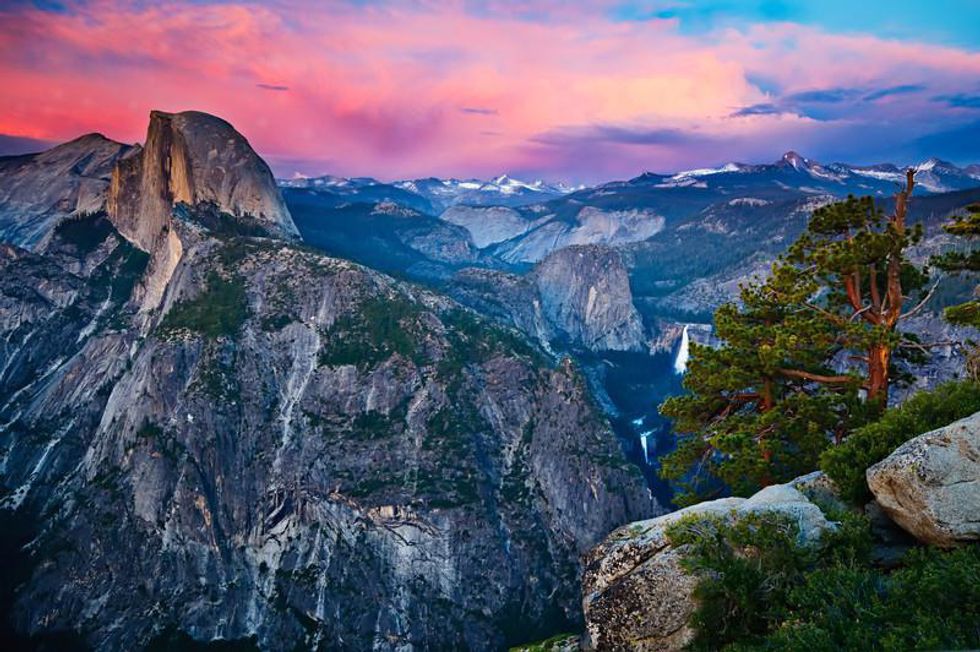 Located just 195 miles from San Francisco, and 315 from LA, Yosemite is home to the historical giant Sequoia trees. Living longer than 3,000 years these are the largest tree's in the world and bring nature beauty to this park. Roughly the size of the Rhode Island, this park hold five out of the seven continental life zones. Nothing beats the beauty of this majestical park and there's no better way to do it than to camp out. But make sure if you are planning on camping that you book months in advance. Yes. I said months. This is the most visited park west of the Mississippi, so make sure to plan your adventure ahead of time. The wait is worth it.
2. Mount Rainier National Park, Washington.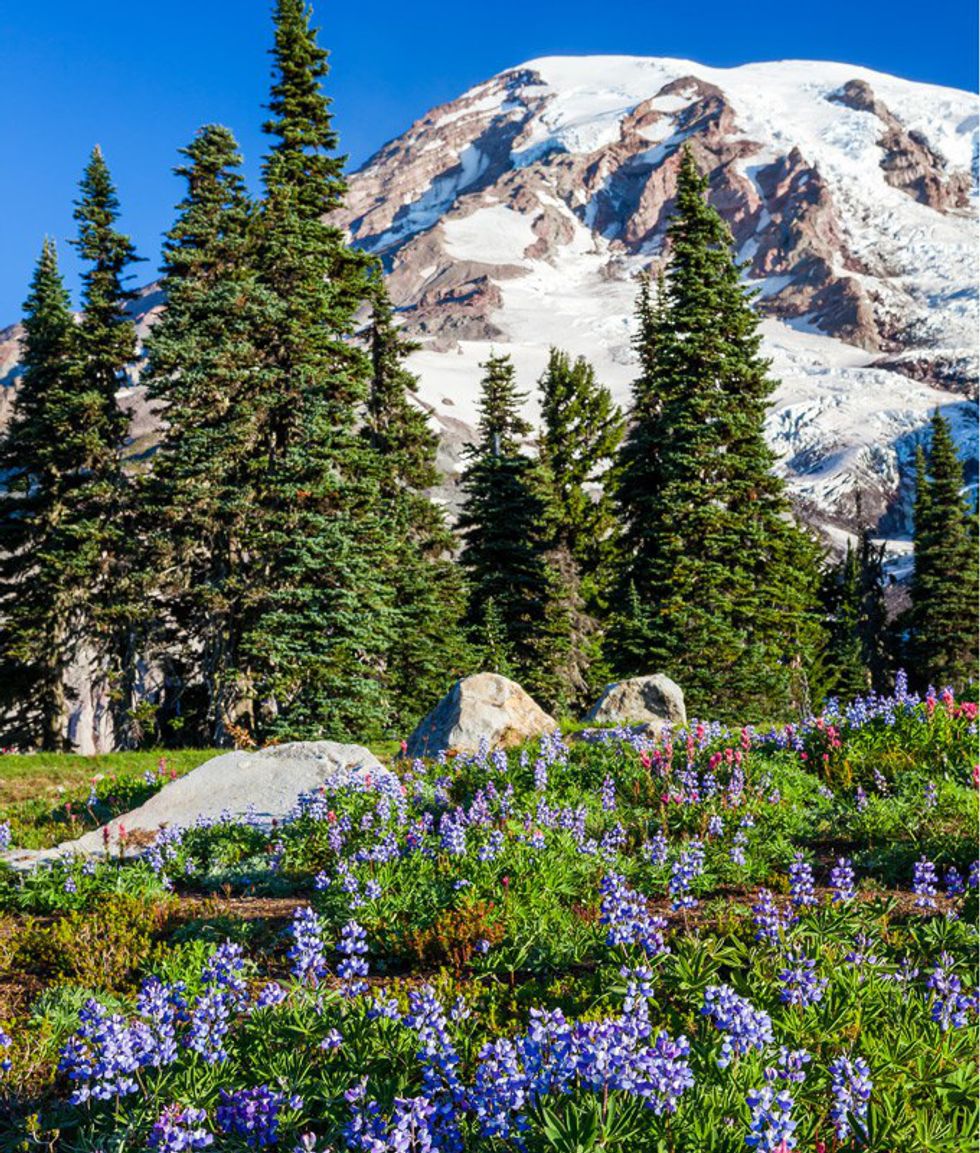 This Pacific peak has attracted climbers for over a century. "There are plenty of higher mountains, but it is the decided isolation -- the absolute standing alone in full majesty of its own mightiness -- that forms the attraction of Rainier," adventure writer Paul Fountain remarked in 1905. Mount Rainier is the most glaciated peak in the U.S. and is spawning six major rivers and still has an active volcano. So if you're in the Washington area make sure you check out the wildflowers and beautiful snow capped mountains.
3. Zion National Park, Utah.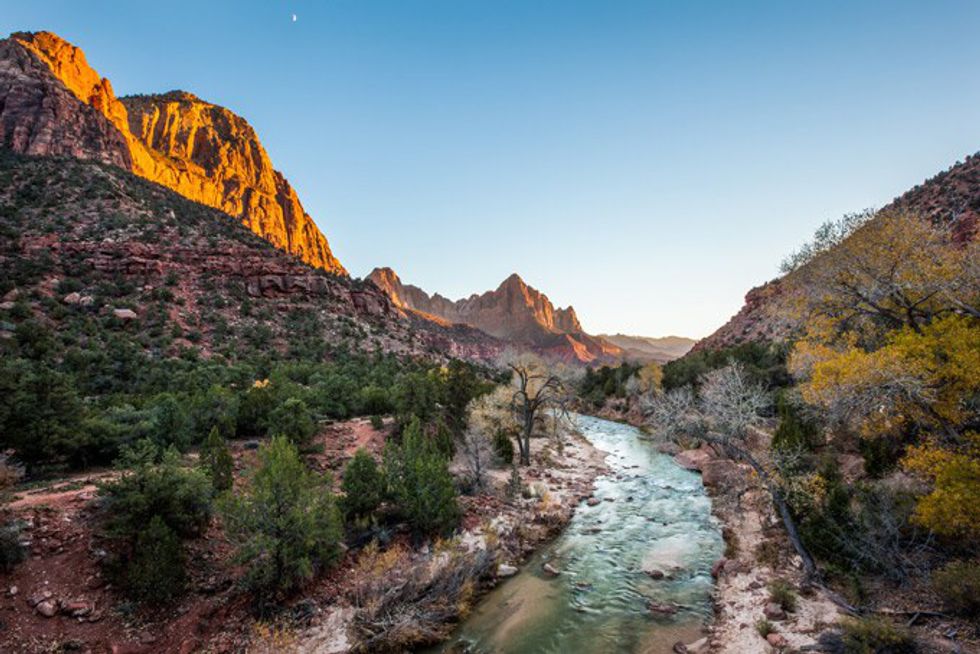 Zion was home to refugees of men and women seeking a better life. This was their divine destination. They believed you can dwindle in spirituality here and the beauty of the park will protect you. No matter what season you go you can experience life in the midst of a world-class wonderland.This park is most famous for the hiking trail The Narrows. It's a little tough because you're walking or swimming in water for part of it, and the further you go into the trail the more narrow the trail gets. You end up starting to feel like you are an actual part of the mountain. It's awesome. Whether you're with your friends or family this is a must. Make sure to add this to your bucket list.
4. Great Smoky Mountains, Tennessee and North Carolina.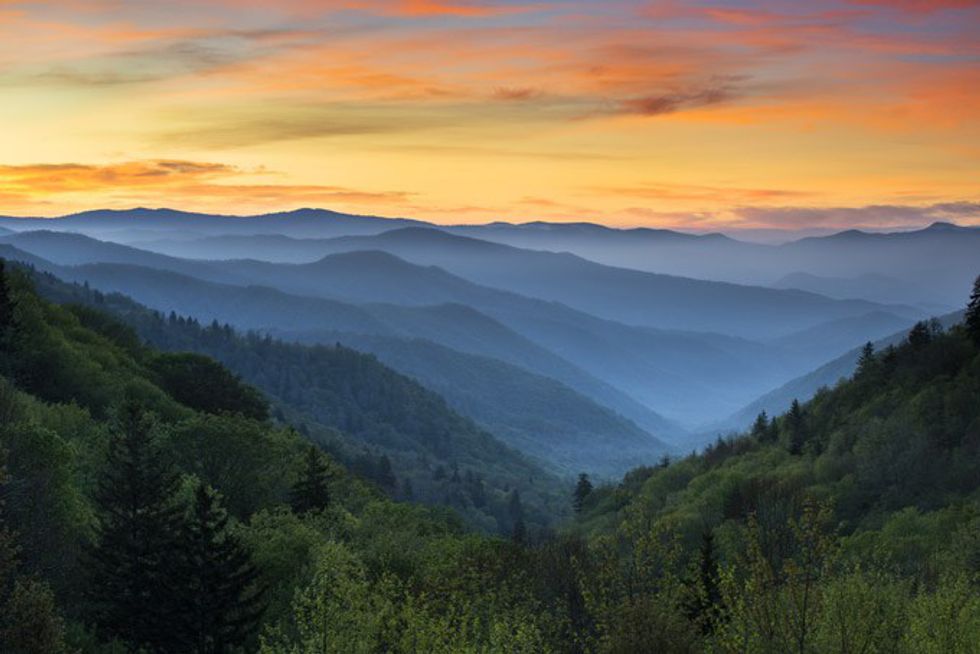 A wondrous diversity of life lives in these mountains. The most daunting task that a hiker is going to face is which trail are you going to chose? Waterfalls? Endless views? Old-growth trees? The choice in this park are endless and there's never a bad moment in these park of the woods. No matter which trail you pick you are guaranteed to have a beautiful view and just the Smoky Mountains are a destination in itself. Just make sure you watch out for good ole smoky the bear.
5. Arcadia National Park, Maine.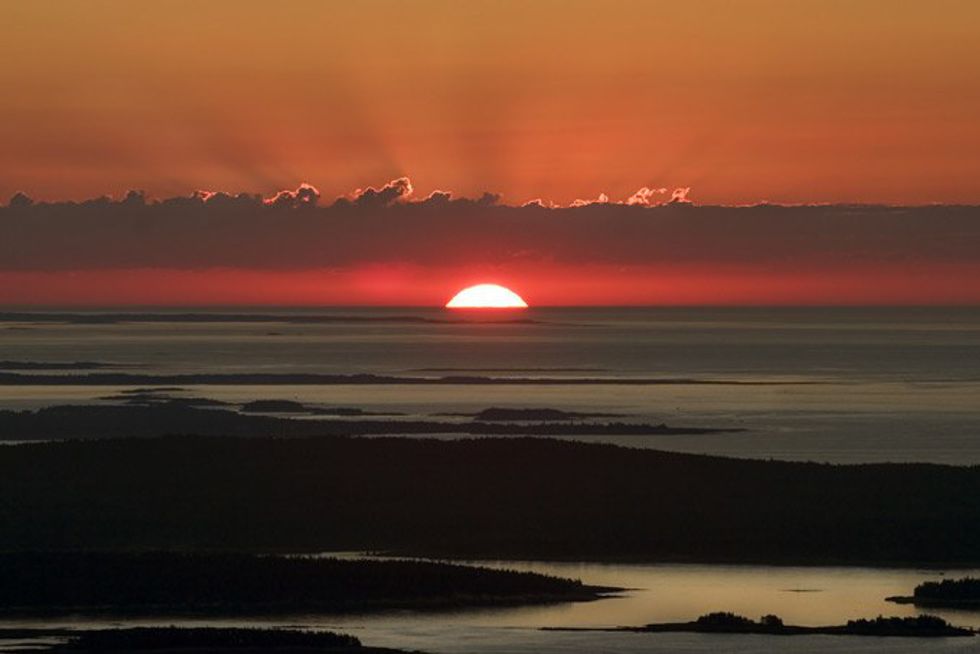 Are you a morning person? Yea, me neither. That should be reason enough to visit a place where you can see the sunrise from anywhere and not have to wake up at 5 a.m. to take a hike just to see the sunrise. There's something about the eastern tip that makes this park so special in so many ways. From October to March, Arcadia is the first place you can see the sunrise in the U.S. You can experience all the beauty of Maine in just one special place. Arcadia's attractions are all about enjoying the outdoors where adventurous activities are endless.
Cover Image Credit: NatHab