I have had the incredible experience of serving as a 2016 500 Festival Princess with 32 confident and successful young Hoosier women. This year's princesses were chosen out of 450 applicants. After going through a series of interviews, the 33 represent 13 Indiana colleges and universities as well as 21 cities and towns in the Hoosier state. Career aspirations are as broad and as wide as anyone could imagine. Some studying psychology, political science, agronomy, arts management, pre-med, Spanish, elementary education, and international business. These are just a few examples. "The 500 Festival Princess Program celebrates Indiana's most civic-minded, poised, academically driven young women." To say the least, it has been an honor to be with this group of women. They say that you become like the 5 people that you surround yourself with, so I'm sure it's the same when you're surrounded by 32.
If you are an Indiana college aged woman, interested in an opportunity of a lifetime that will develop you both personally and professionally, here are 33 reasons why you should apply to be a 500 Festival Princess.
1) Experience
Starting from the beginning of the application process, this is an incredible experience. Applying for the program and going through the interviews gives you experience, no matter what the outcome may be! No matter if you're one of the top 66 or one of the chosen 33, what matters is that you applied- you're gaining experience and that will set you up for success later on!
2) Interview practice

It isn't every day that you go through a series of interviews. Some find interviews terrifying, even stressful. These interviews are created for the interviewers to get to know you! Don't stress! Breathe, relax, and go forth with confidence.
3) Get out of your comfort zone

Going into anything that you know is a unique opportunity often times means that there will be numerous applicants. Simply applying and going through interviews is a great way to take a step out of your comfort zone.
4) Empowerment

This is the key element of this program that makes it such a life changing experience. I found myself empowered by mentors, by fellow princesses, and by myself, because of the confidence that this program gave me.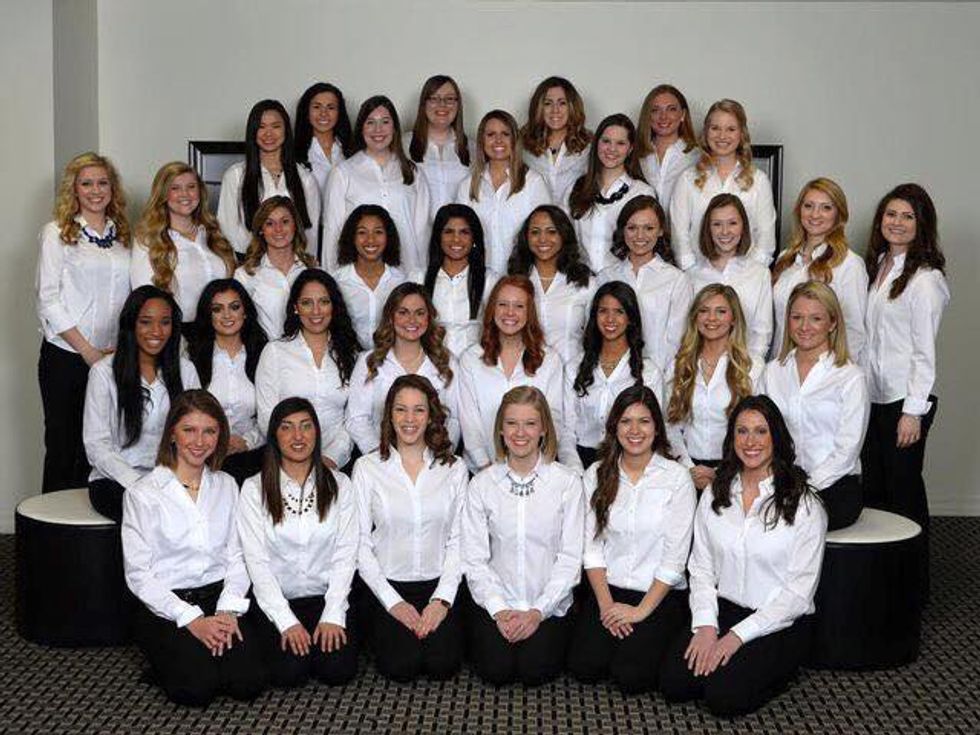 5) Community

Focusing on community service, you gain firsthand experience by using past experiences and ways that you helped out in your community. You also will represent the 500 Festival within your own community so that people will get a better understanding of what the month of May is all about.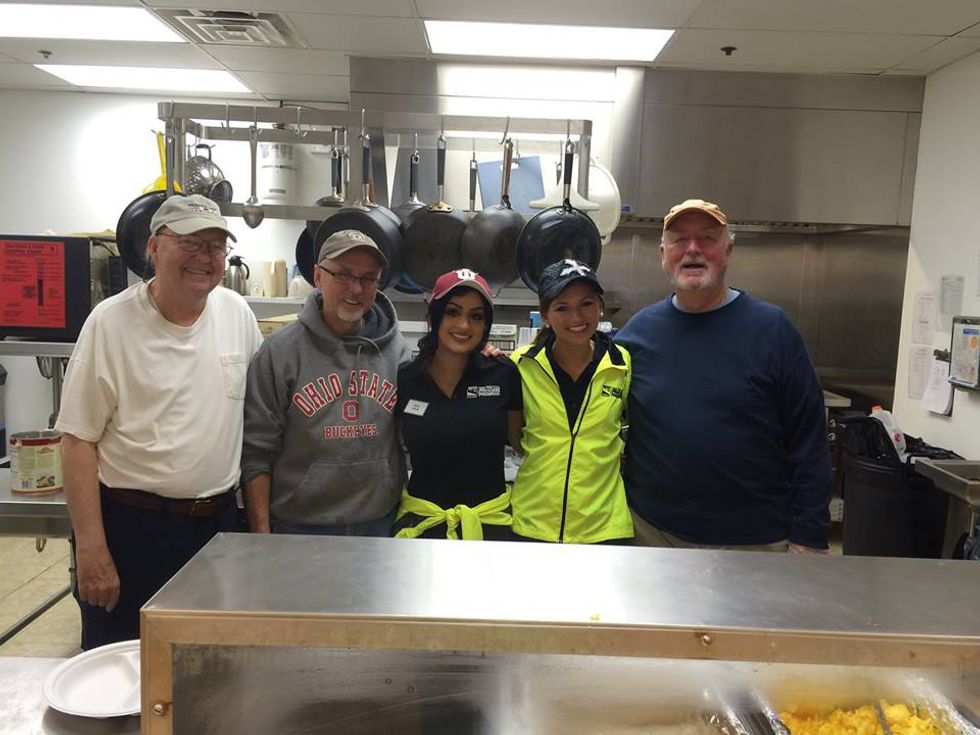 6) Support

Whether from family and friends when going into this process, or once selected, from 500 Festival staff, mentors, and other princesses, there is always continuous support.
7) Speaking

Speaking at community and public events, radio, newspaper, and TV interviews, 500 Festival events and more, you'll definitely gain some speaking experience.
8) Education

Based on academic excellence, it takes good grades and a lot of hard work to be in this program. While balancing a full class schedule and a princess schedule may sound stressful, it is totally possible!
9) Memories

Princess sleepovers, long car drives, serving at water stations in the snow, Starbucks and Dunkin' Donuts, picture opps, days at the track, soaking in the sun, with our princess polos, tiara, and sash, strolling through the garages at the Indianapolis Motor Speedway. The memories really are endless.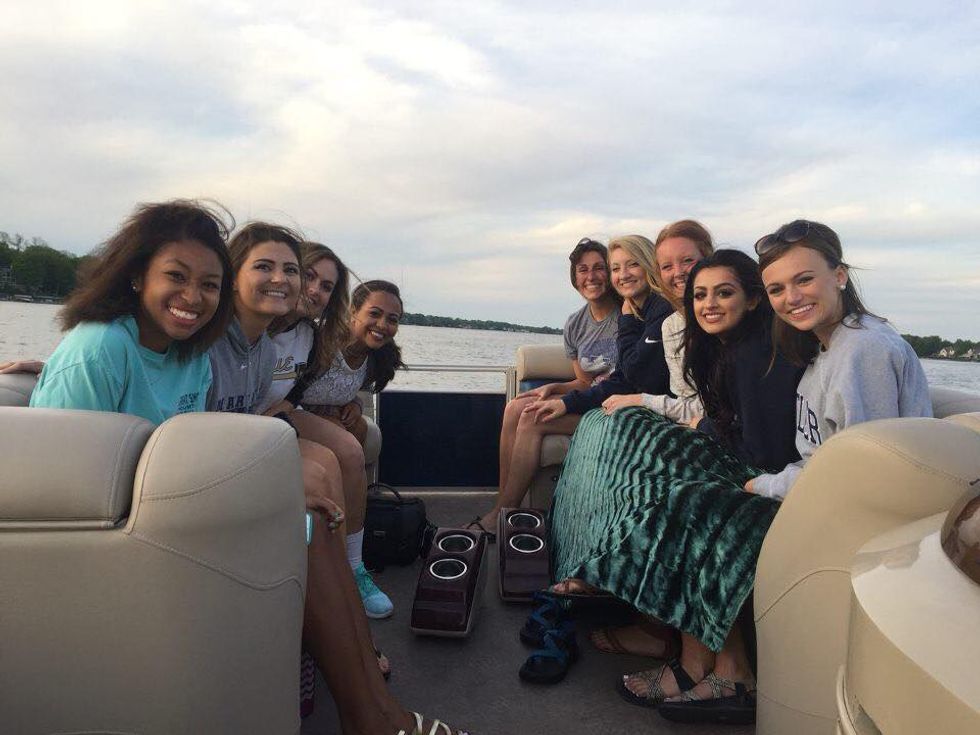 10) Encouragement

At princess orientation, we were quickly overwhelmed with encouragement by princess alum. Later we were encouraged by our Board of Directors, Indy 500 fans and more.
11) Fancy dresses

Snake Pit Ball. Need I say more? I don't want to ruin the fun in this, so you just have to find out for yourself.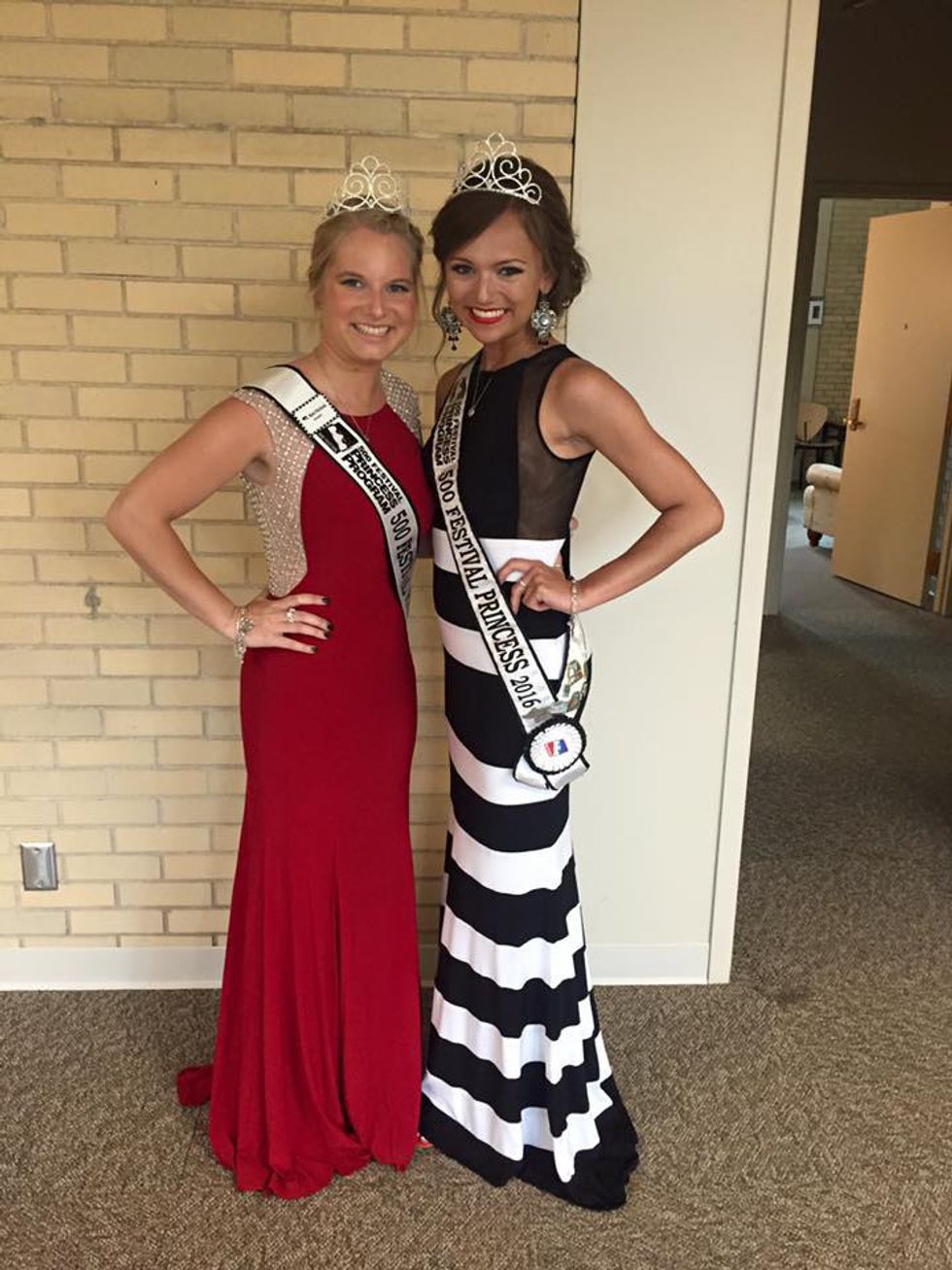 12) Networking

Many relate the princess program to a pageant, but it actually is a professional development program. Our princess coordinator rocked at bringing in Indiana's finest business and industry leaders to share some knowledge and words of wisdom with each of us.
13) Relationships
I came into this program not knowing very many of the girls at all. I knew a few from previous organizations and events but for the most part, I was meeting many of them for the first time ever. The relationships I built with the girls in the program are some that I know will last for a lifetime. This program made me question how I wasn't friends with these girls sooner!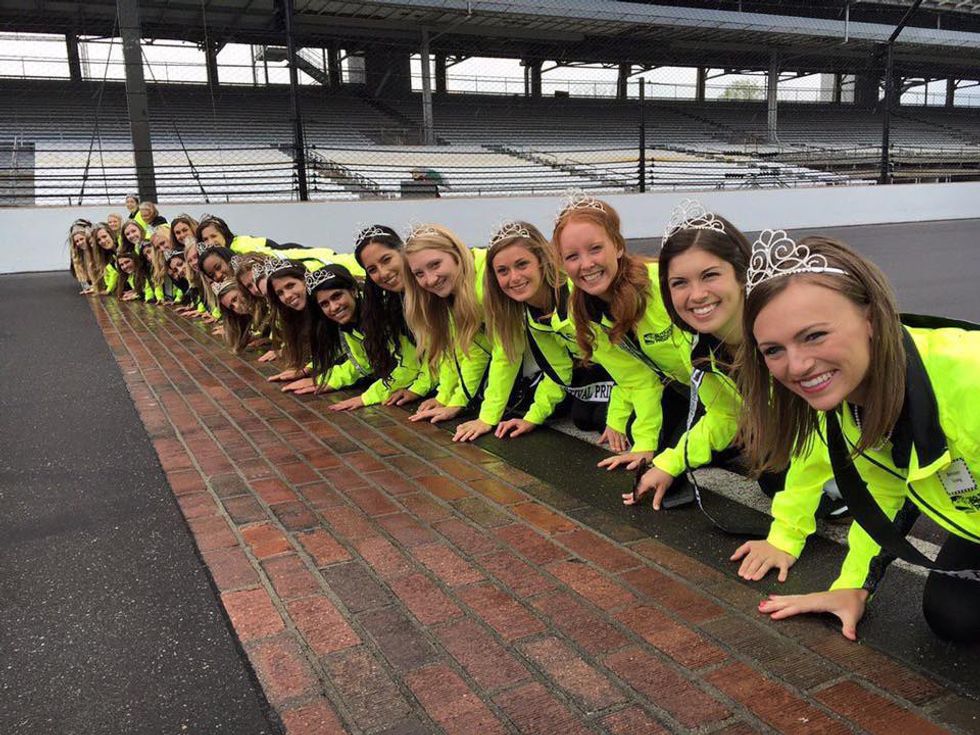 14) Travel

We are so blessed to live in such a beautiful state. The princess program allowed me to travel to events and outreaches across the state.
15) Government

With a few trips to the State House and interactions with some of Indiana's government leaders, you will be able to talk with and learn from these individuals.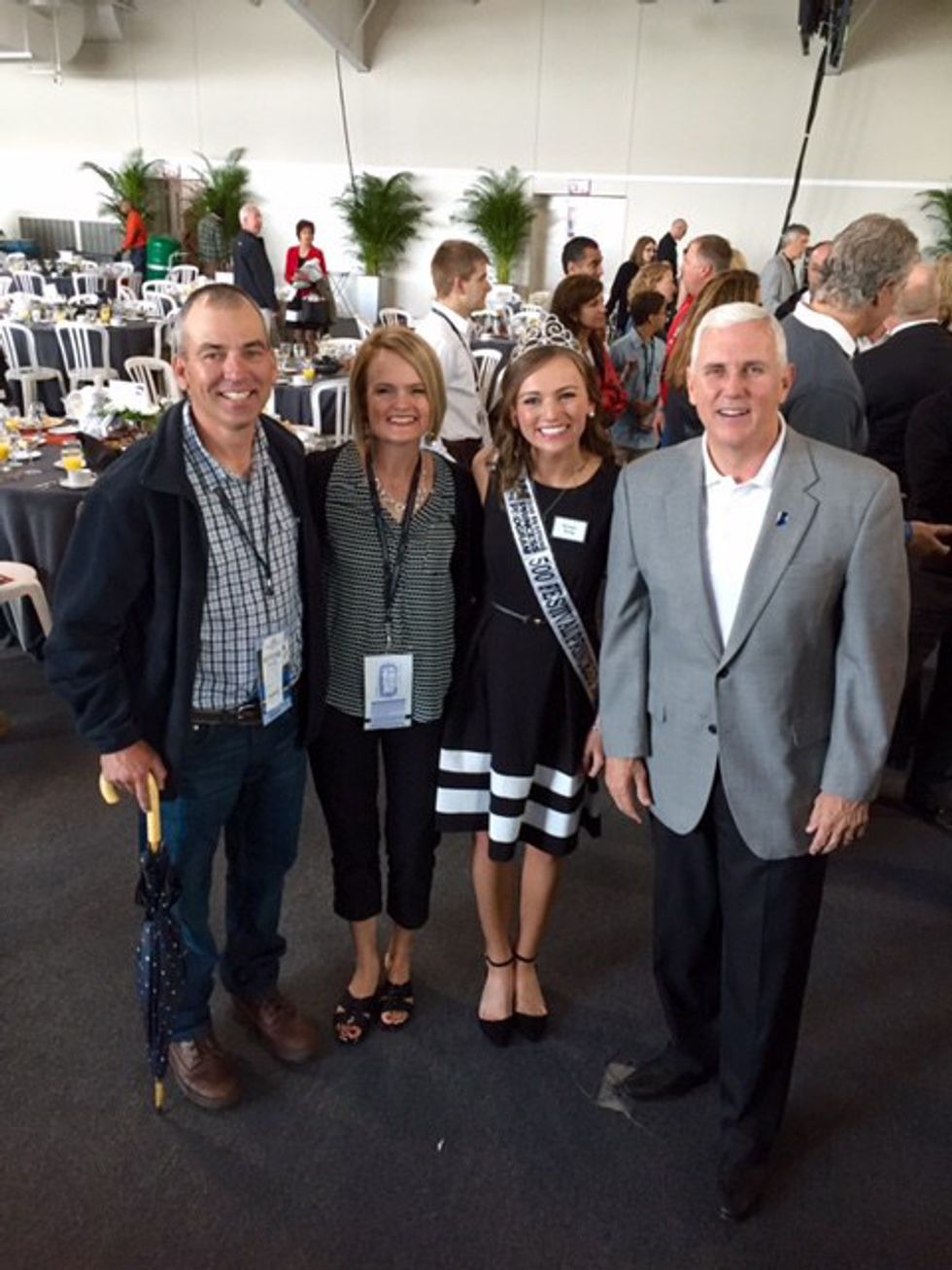 16) History

Beginning in 1959, this program is rich in history. "More than 1,800 women have experienced the honor of being selected as a 500 Festival Princess."
17) Passion

Do you have passion for your state? Do you have passion for the Indianapolis 500? Do you have passion for life? If so, this program is meant for you!
18) Mentors

I gained so many mentors that I would even consider as friends. These are people who have been supportive since the moment I met them and I know I can depend on them.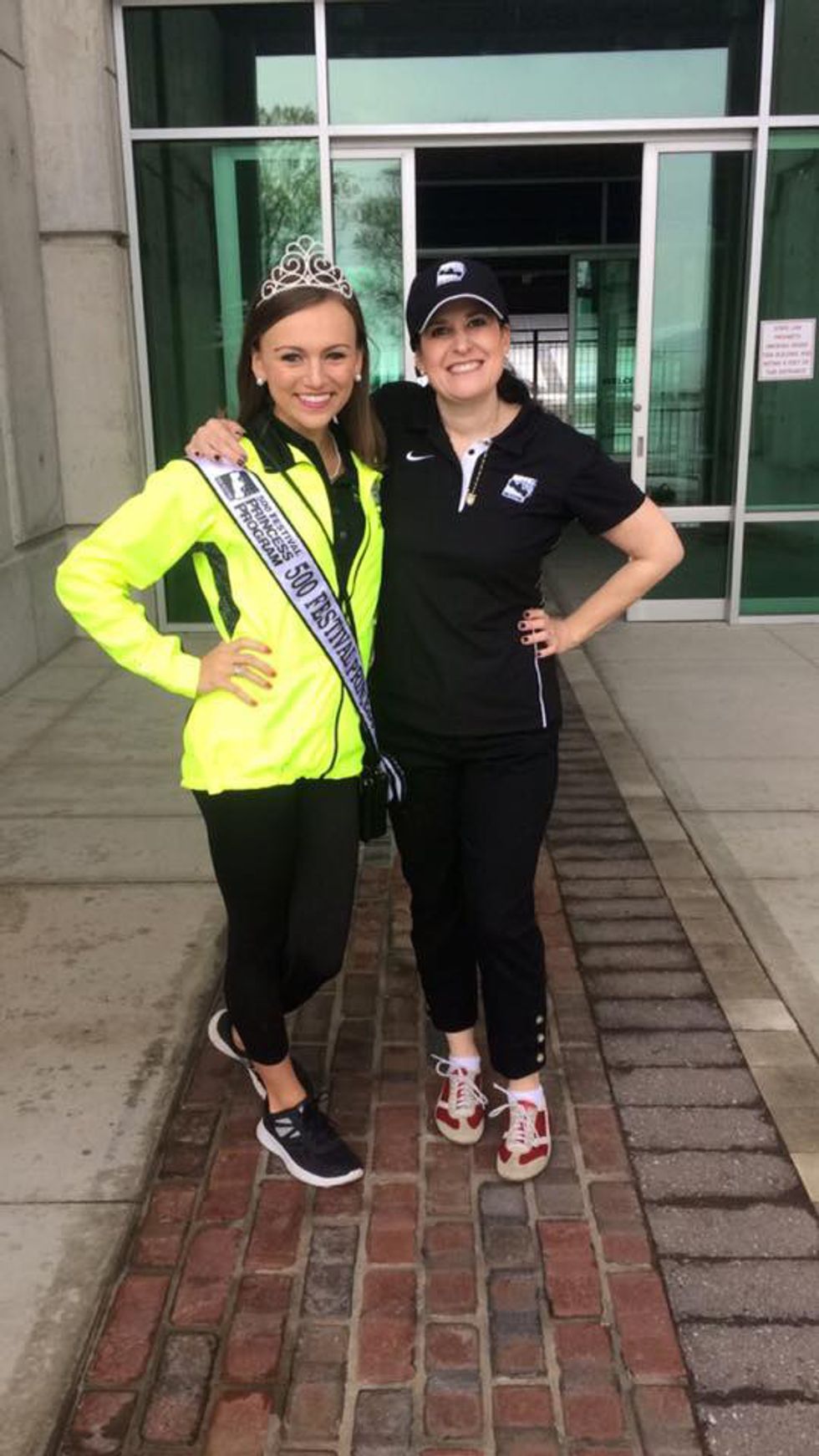 19) Legacy

I touched briefly on the history of this program and when it began. As far as the legacy that the 500 Festival Princess Program can leave on a community, on a princess, and even on race fans, the legacy lasts for forever.
20) Leadership

Personal and professional development is something that everyone can benefit greatly from. Most likely you're leadership skills will just continue to improve.
21) Famous people

This goes hand in hand with the Snake Pit Ball, and like I said, I don't want to spoil the fun! We all know that the Indy Car drivers are pretty famous and rumor has it that you could possibly meet a few of them along the way, but you didn't hear that from me. #PrinceJames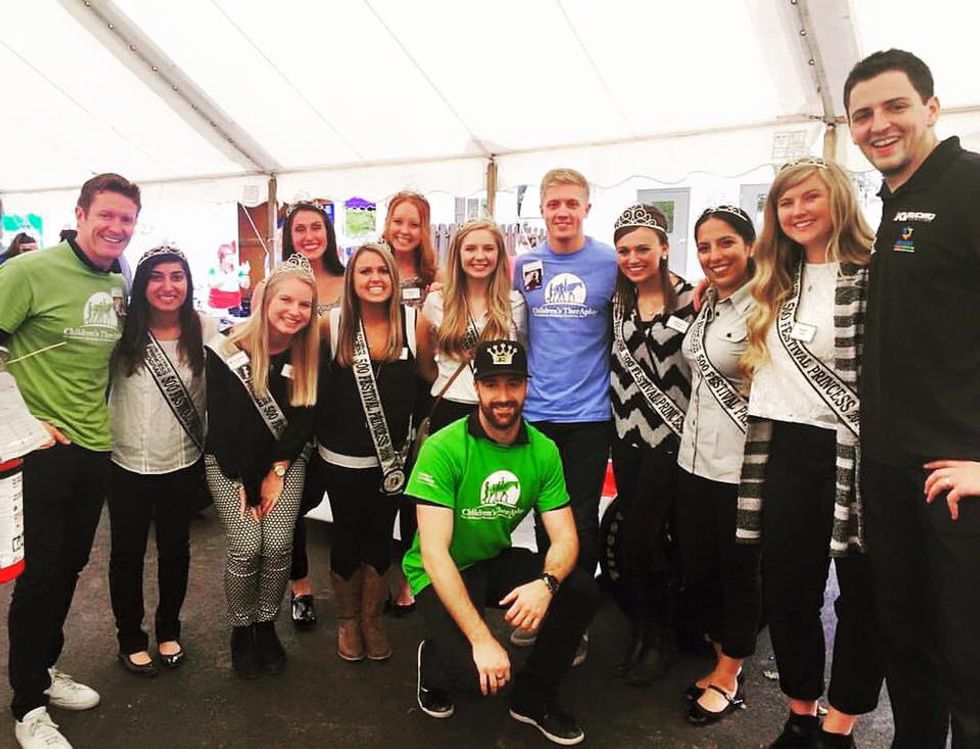 22) Outreaches

Outreaches give princesses the opportunity to create, as well as attend, events that allow them to share what the 500 Festival is all about. Leading up to the month of May, the princesses serve as ambassadors for the organization. Outreaches can be anything from visiting a preschool to read with the kiddos, to speaking in front of hundreds at a conference. There really is no limit. The fun part is attending other princesses' outreaches to see them doing what they love.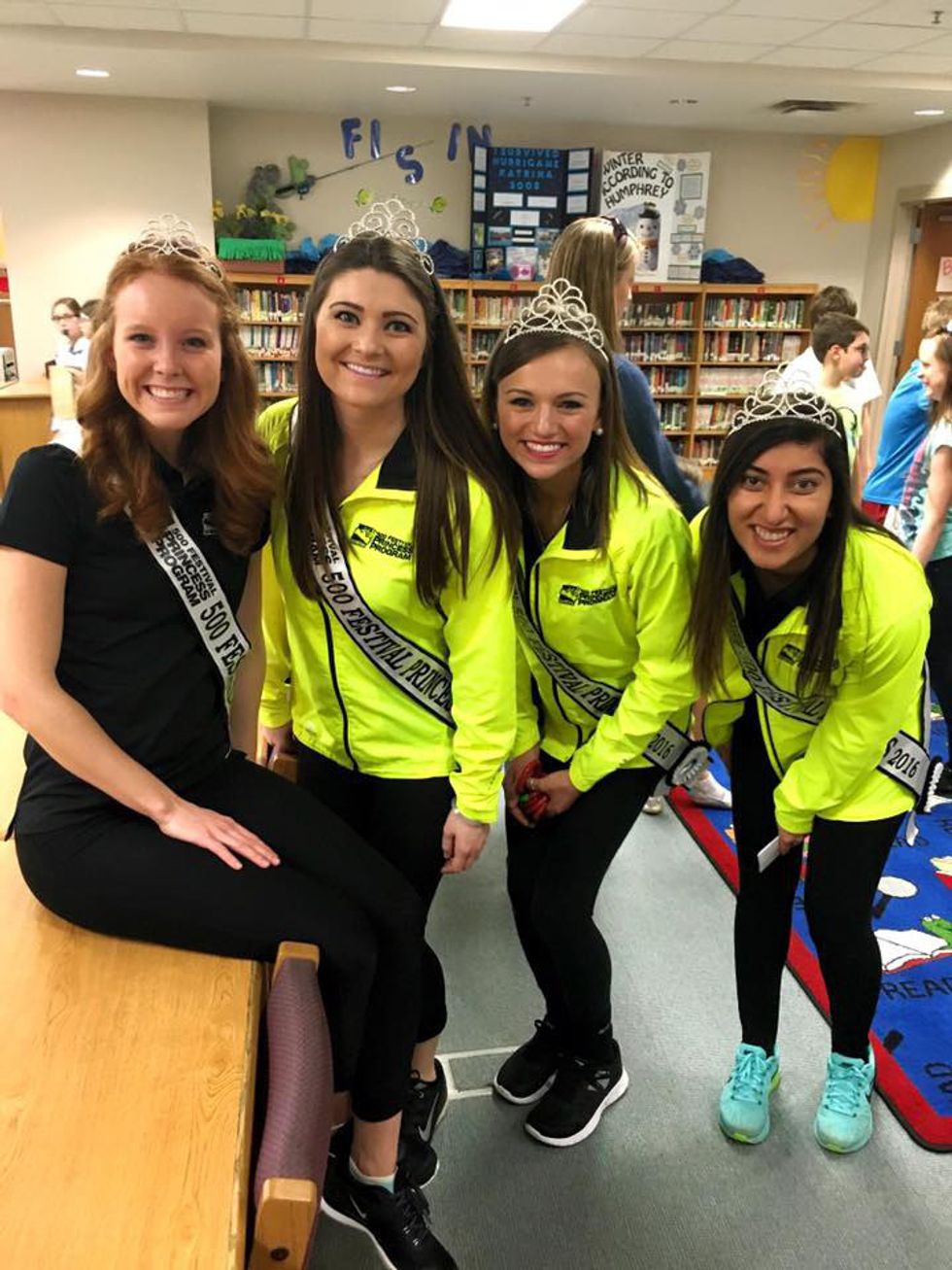 23) Experience of a lifetime
It's a dream that turns into a reality.
24) Benefits

Honestly, the benefits are just a bonus. $1,000 scholarship, complimentary clothing (Rae Lynn's Boutique is a new sponsor), and custom-made jewelry by Reis-Nichols Jewelers. The princesses are well taken care of by supporters and sponsors.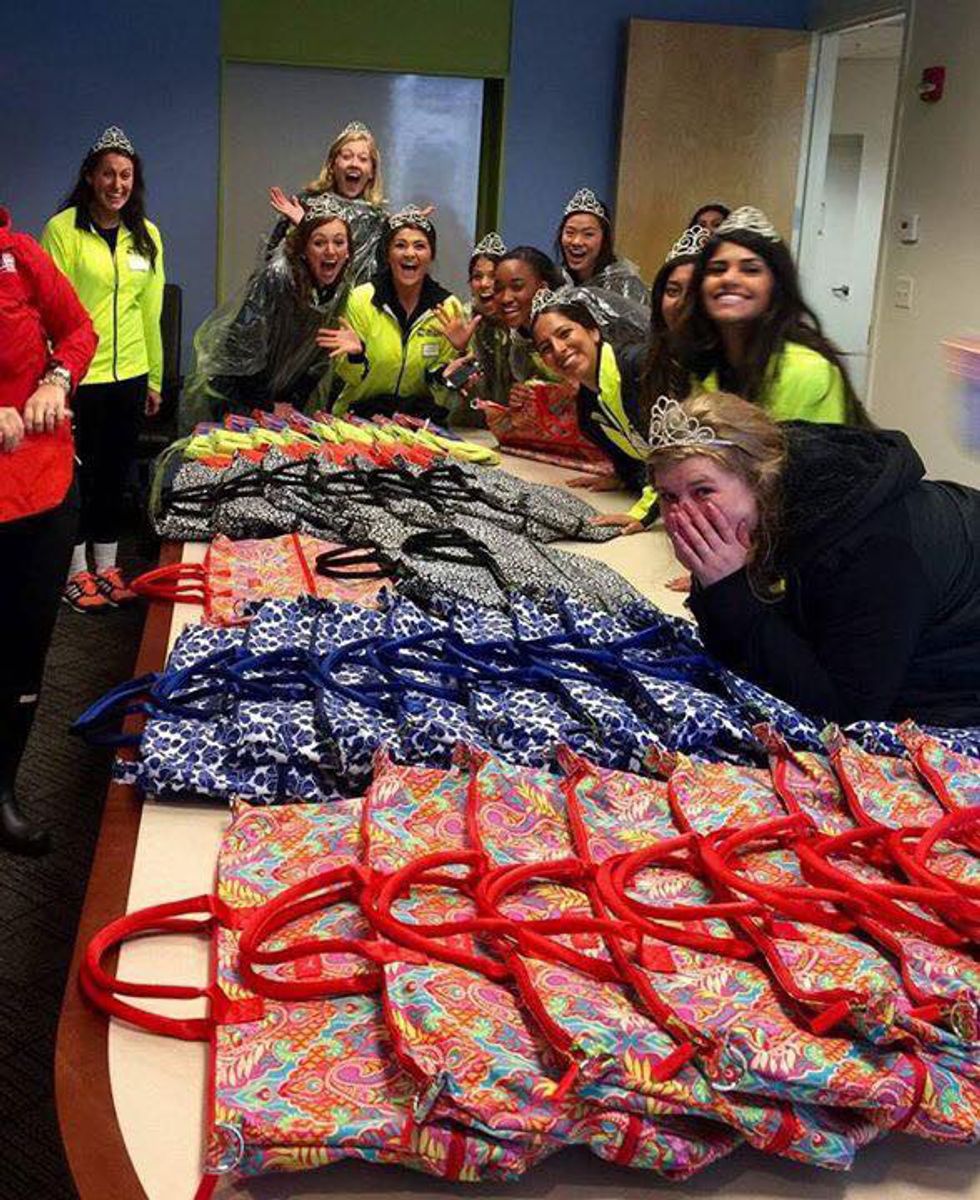 25) Black and white EVERYTHING!

You will eat, sleep, and breathe black and white for a few months. I had a whole section of my closet that was dedicated to things that I would wear to events and outreaches. After being a princess, you will forever associate black and white clothing to your time with the 500 Festival.
26) The track

The first time I ever traveled to the track was when I was a princess. There is no way to fully describe the feeling. So many emotions rushed over me as I pulled in and the yellow jackets greeted me with warm smiles. I remember feeling incredibly blessed and extremely proud to be a Hoosier woman with the opportunity to serve as a princess.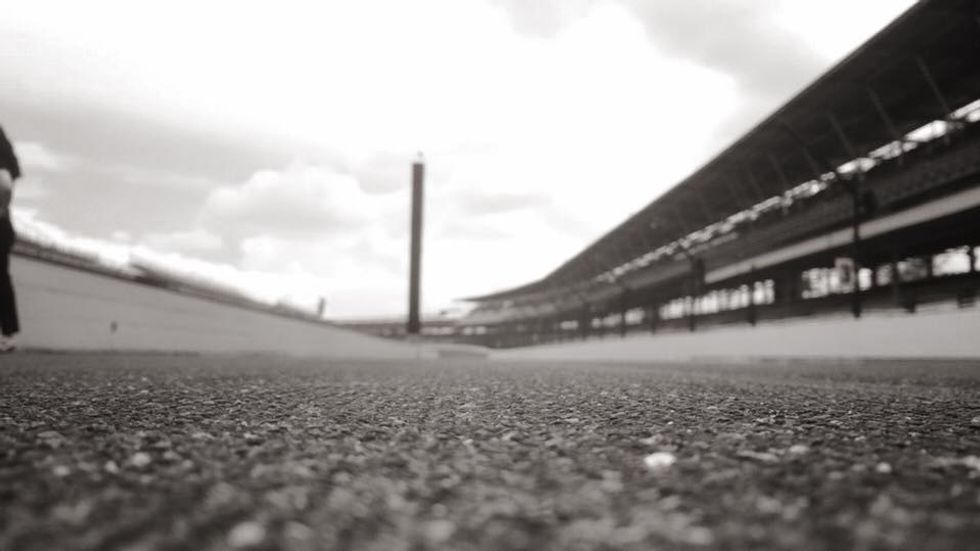 27) Tradition

Indiana can be summed up by this word alone, especially when it comes to the 500 Festival and the Indianapolis 500. Indiana is tradition.
28) Sisterhood

The princess program is 33 women coming together from all different backgrounds, various ethnicities, religions and lifestyles, all with different goals and dreams, but together, the program creates a sisterhood.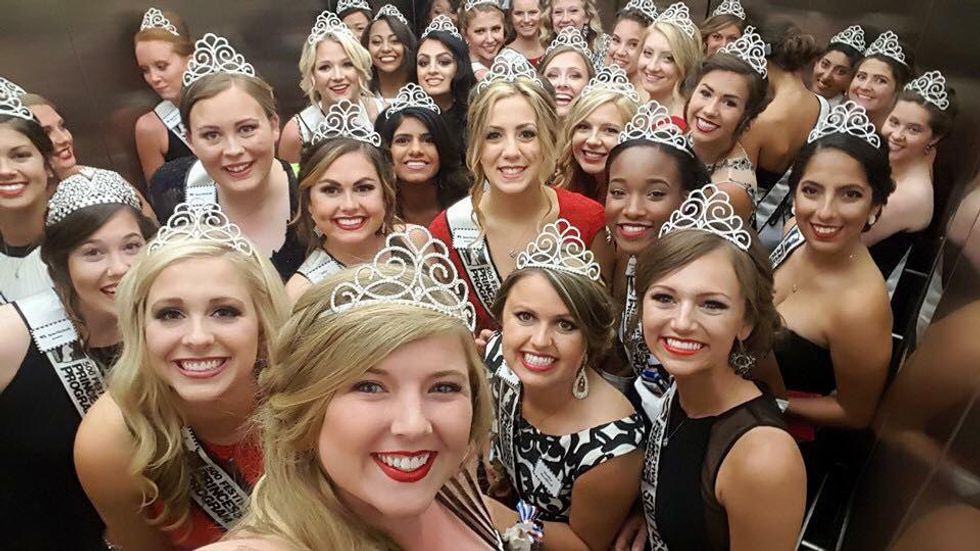 29) Education programs

Imagine going to the Indianapolis Motor Speedway, the sun rising over the track, tiara and sash ready to go, school buses rolling in, and hundreds of kiddos eager to learn about the IMS. Not only do you spend your day at the track, but you get to tell visiting groups about the Greatest Spectacle in Racing!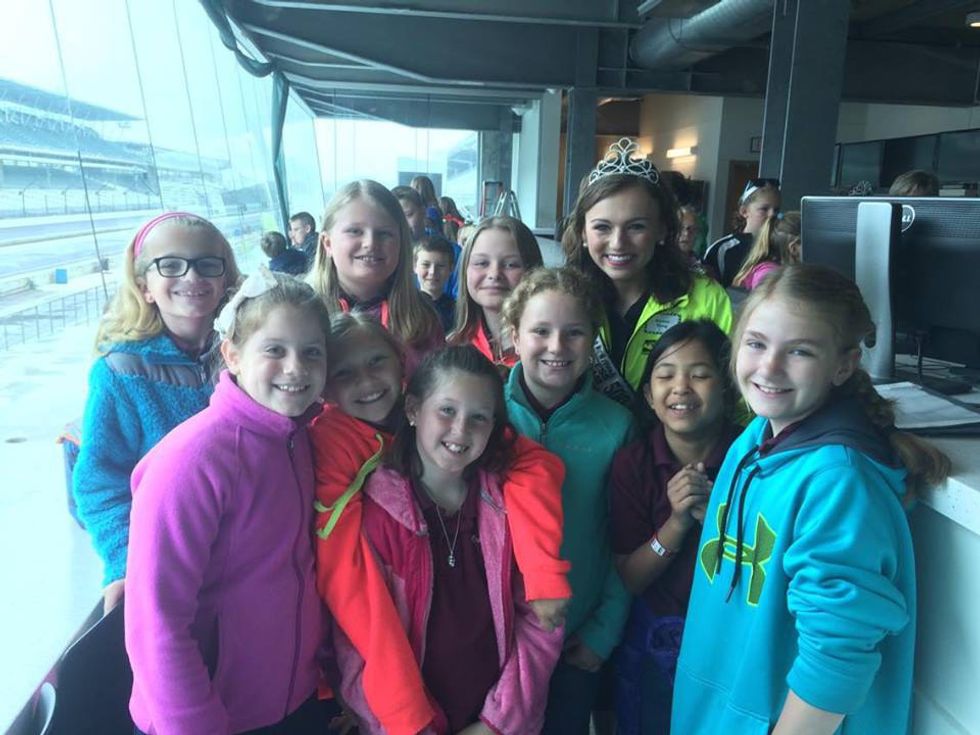 30) Month of May

It's a month like you have never experienced before but one that you will never forget.
31) Impact

A simple word that is over used often times. But the impact that the 500 Festival Princess Program has had on my life is immeasurable.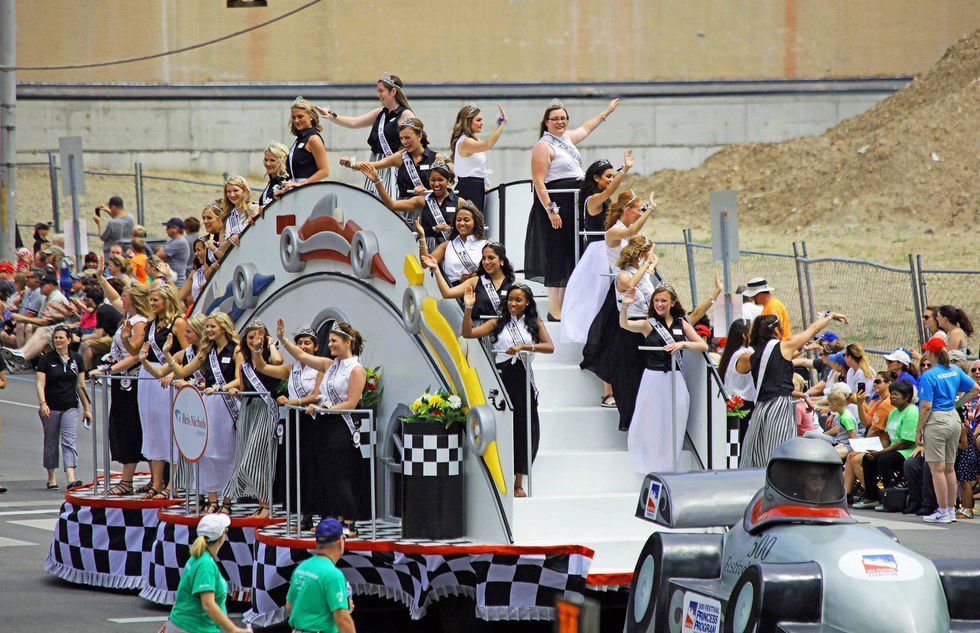 32) Hoosier

A word to describe all who are raised in Indiana, but a term that describes someone who loves Indiana, enjoys basketball, but loves days spent in Speedway, IN at the Indianapolis Motor Speedway.
33) The Greatest Spectacle in Racing

This was my first Indianapolis 500, the 100th Running of the Greatest Spectacle in Racing. This was a year that history was made in Indiana and in the world of Indy Car. This is the day that our journey as 500 Festival Princesses came down to. We spent months telling people about events leading up to the day of the race. Sitting in the stands, watching the race, and being with 32 princesses as well as some incredible chaperones was one of the greatest moments of my life.
This program has changed my life and it has given me 32 of the strongest, most supportive, encouraging, enthusiastic, and life loving friends a girl could ask for. I have been living a dream that quickly became a reality with 32 of my best friends. Maybe that dream could become a reality for you too.