The 2017 Major League Baseball season is just a couple weeks away. This presents the perfect opportunity to lay out my individual honors and awards predictions for the 2017 season. This list is littered with perennial all-stars who I believe will have break-out years, and also under the radar players who I believe will finally rise to the call.

AL MVP: Carlos Correa

After a lackluster 2016 season, the 2015 AL Rookie of the Year is poised to ride his WBC success straight into the season, and capture his first MVP award as he leads the Astros to a postseason birth, plays a gold glove caliber shortstop, and leads the American League in RBI.
NL MVP: Yoenis Cespedes

The Mets' two-time all-star and two-time home run derby champion and has had his eyes on the National League MVP award all off-season. When asked about the possibility of adding an MVP trophy to his resume he said, "That's what I want. The first thing is to stay healthy, but these are things that I've always thought about. It's any ballplayer's dream." I believe Cespedes will have an incredible year nearing 50 home runs and 130 RBI if he stays healthy.
AL Cy Young: Yu Darvish

A contract year for Darvish, 2017 will be his best yet. A potential 20 game winner, the dominant righty on the dominant AL West champion Texas Rangers, Darvish will light up the stat column, leading the AL in strikeouts and wins.
NL Cy Young: Clayton Kershaw

To bet against Clayton Kershaw, at this point, would be madness. The three time Cy Young award winner, six-time all-star, and 2014 NL MVP is primed and ready for another monster year. With a healthy back this spring, it is Kershaw's time to once again reign as the senior circuit's best pitcher.
AL Rookie of the Year: Andrew Benintendi

Batting .295 in just 34 games with the Red-Sox last season before a knee injury, the 2015 Golden Spikes Award winner has secured his starting role in the Fenway outfield and lineup. with a short, compact swing, Benintendi will have no problems hitting for high average, although power may be a struggle. Benintendi will hit .312 with 13 homers and 30 steals, along with Gold-Glove caliber defense, solidifying him as the AL Rookie of the Year.
NL Rookie of the Year: Hunter Renfroe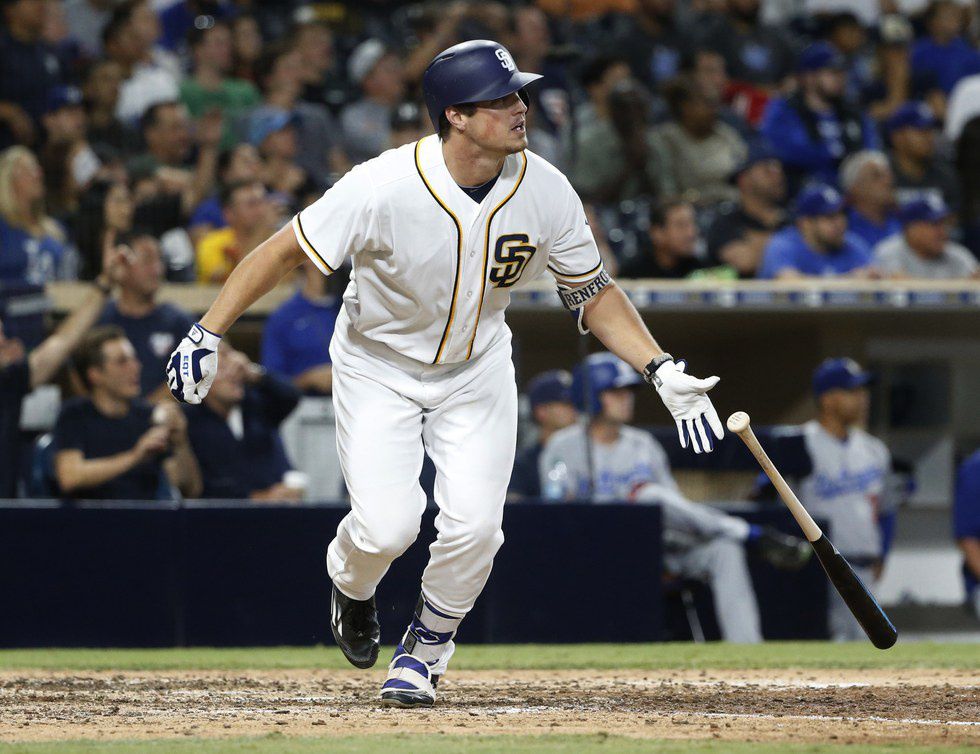 With as much power as anyone in baseball, Renfroe garnered the attention of baseball fans nationwide when he hit four monster home runs in just eleven games at the end of last season. The biggest factor for Renfroe will be the same as any power-hitting rookie: how will he adjust once big league pitchers find his weakness? I believe he has the hand speed and raw power to adjust well, hitting 25+ homers for the Padres and winning Rookie of the Year.
AL Home Run Leader: Manny Machado

NL Home Run Leader: Nolan Arenado

AL RBI Leader: Carlos Correa

NL RBI Leader: Nolan Arenado

AL Batting Average Leader: Miguel Cabrera


NL Batting Average Leader: Christian Yelich

MLB OPS Leader: Mike Trout

MLB Stolen Bases Leader: Starling Marte

AL ERA Leader: Corey Kluber

NL ERA Leader: Jon Lester

MLB Strikeout Leader: Clayton Kershaw