The MLB MVP awards have come out and there is no surprise who won on either side. Kris Bryant, reigning world series champion took home the NL MVP trophy and Mike Trout of the Angels took home the AL trophy. They are both equally deserving of the trophy and had great seasons. They are also two of the most exciting players to watch in the game today.
Kris Bryant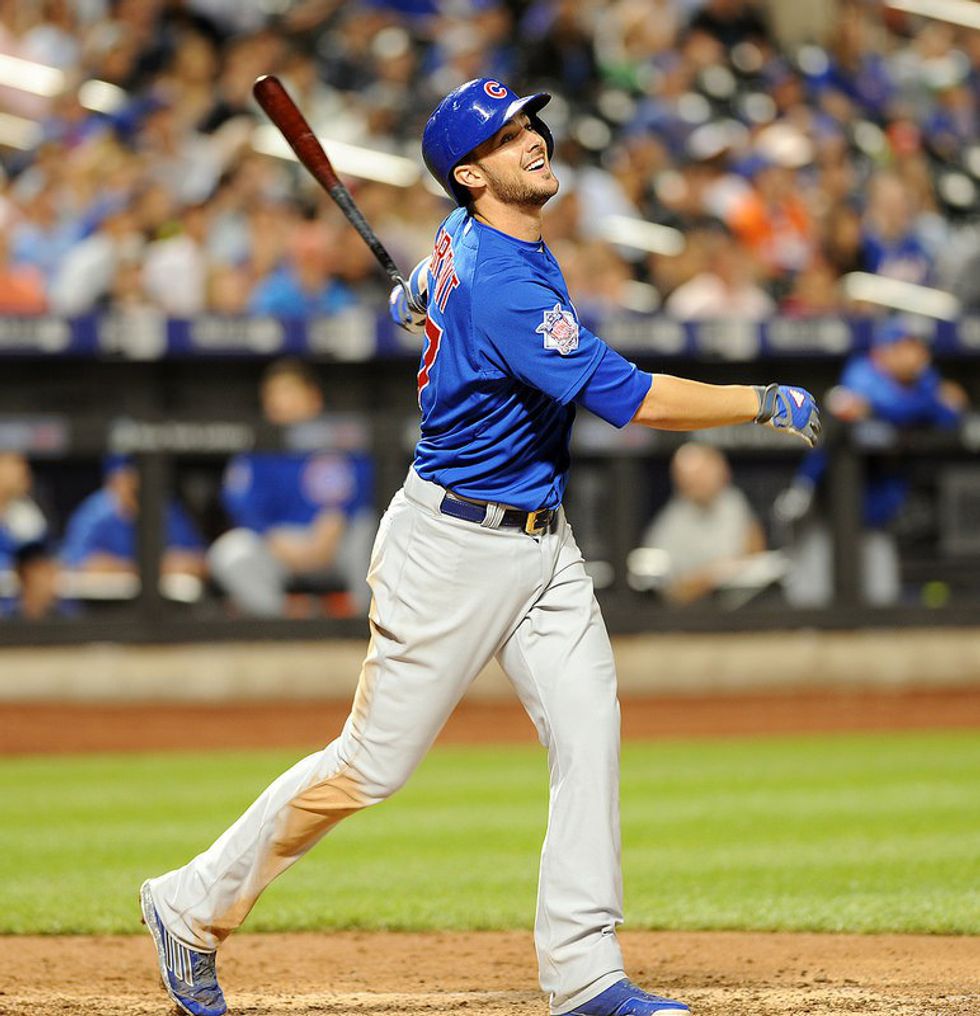 Kris Bryant had an incredible season after receiving the ROY award just a season before this one. He was extremely productive wherever Joe Maddon put him in the field and in the batting order. He batted .292 with 39 home runs and 102 RBI's. That is an incredibly productive season for a 2nd year player in the majors. He improved his numbers in almost category and he did not slow down in the postseason either. In the postseason he batted .308 with 3 home runs and 8 RBI's, eventually leading the Cubs to a world series win. He shows no signs of slowing down and it will be interesting to see if he can put up those same type of numbers next year.

Mike Trout

I had the pleasure of watching Mike Trout throughout the season and he was just an all-around beast. Unfortunately, the Angels were plagued with injuries making it a very long and dragging season. It seemed like every pitcher they started needed to get Tommy John Surgery at some point and the bats were not able to carry the team either. With all that misfortune, Trout did not slow down and put up incredible numbers that probably were not even noticed unless you follow the Angels. Trout batted .315 with 29 home runs and 100 RBI's. It is impressive that he even got to 100 RBI's with the lack of offense from the Angels in general. He never seems to slow down and plays all out no matter what the circumstances are. It just goes to show that you do not have to be on a winning team to have an MVP caliber season.