Hilary Duff before she became a mother. Lindsey Lohan when she was still the wholesome "girl next door." Amanda Bynes before DUI and disturbing Twitter-spree. Emma Roberts before her roles in American Horror Story and Scream Queens. Alexa Vega before she married a former Big Time Rush member. The Olsen Twins before they began their fashion empire.
These actresses, among others, were some of the cornerstones of the "cinema" of my childhood. Some went off the deep-end, while others simply grew up and moved on. Despite this, the romantic comedies in which they starred are still the movies I turn to on a rainy day when I yearn for a wave of nostalgia.
These aren't movies that require a lot of thinking. In their simplicity is their brilliance; No matter what, there's always a happy ending and the leading lady always finds her Prince Charming, sometimes even in a literal sense (cough A Cinderella Story cough). So, here's a few of my favorite early-2000s movies (in no particular order) that may be in the past, but will never be forgotten:
1. "The Lizzie McGuire Movie," 2003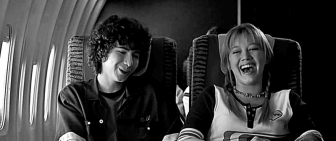 Rome. Lip-syncing pop stars. Finally, a Lizzie and Gordo kiss. What else can a girl ask for?
2. "John Tucker Must Die," 2006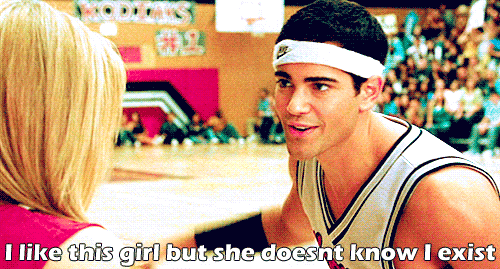 What starts as a way to get revenge on the notorious playboy John Tucker turns to real feelings... for the other Tucker?
3. "She's The Man," 2006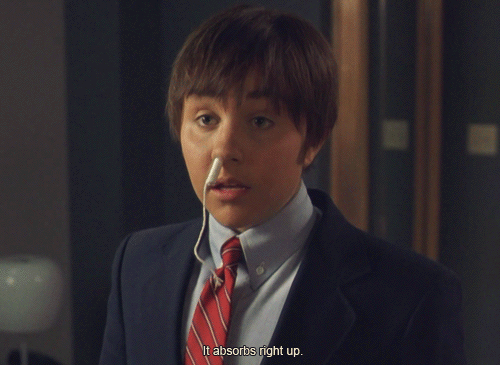 Amanda Bynes + Channing Tatum = the perfect duo. Although, I'm not so sure tampons should be used for nosebleeds.
4. "Sleepover," 2004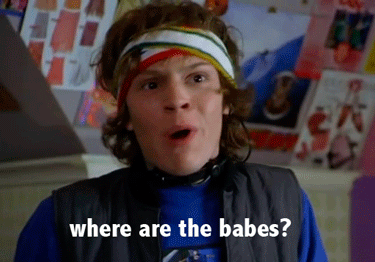 Nothing says early 2000s more than a flip-phone camera scavenger hunt.
5. "Mean Girls," 2004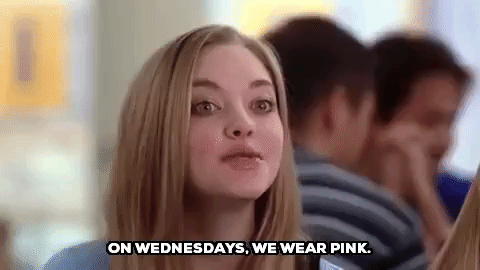 This is not only one of the most iconic 2000s rom-coms, but one of the most quoted as well.
6. "Aquamarine," 2006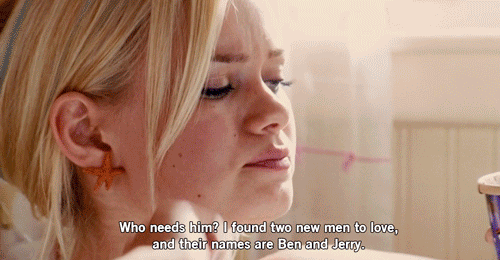 A mermaid who must find love in order to prove a point to her father - highly unlikely, yet highly entertaining. Of course, the true love she finds is that of friendship (and Ben and Jerry's).
7. "Sydney White," 2007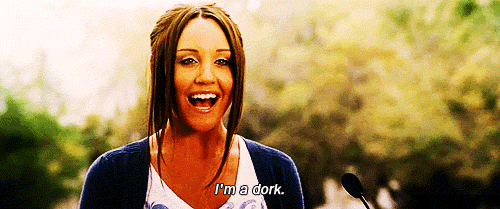 Amanda Bynes finds her prince all the while starting a political revolution on campus; Seriously, his last name is Prince.

8. "Just My Luck," 2006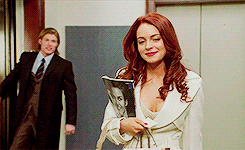 A lucky girl and an unlucky guy kiss at a party - while disguised in costumes, of course - and somehow exchange their luck. Once again, unlikely, but entertaining nonetheless.

9. "A Cinderella Story," 2004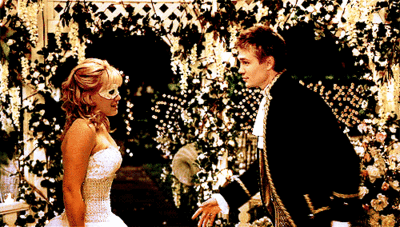 Where can I find my own Austin Ames? And in true early-2000s fashion, a flip phone and email both play key roles.
10. "What A Girl Wants," 2003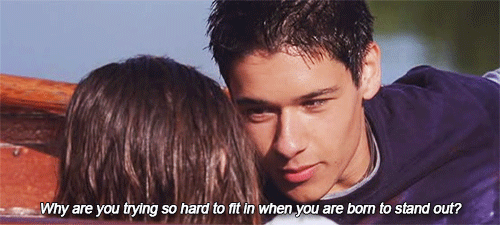 An aristocrat dad and a British boyfriend - what else could a girl want?
11. "The Princess Diaries," 2001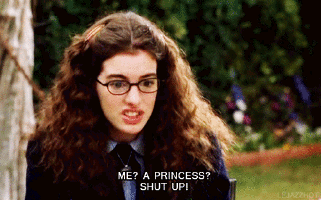 Still waiting on the day I find out I'm the heir to my own kingdom, or at least my own Mia Thermopolis-caliber makeover.
12. "How To Lose A Guy in 10 Days," 2003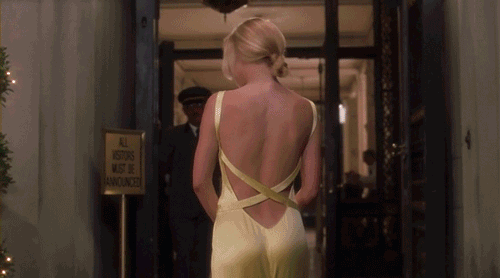 My ultimate goal in life is to look as good as Kate Hudson did in that yellow dress.

13. "New York Minute," 2004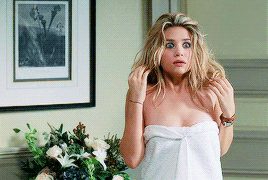 Double the Olsen's = double the rom-com, all whilst avoiding a truancy officer and making it to an important speech.

14. "Legally Blonde," 2001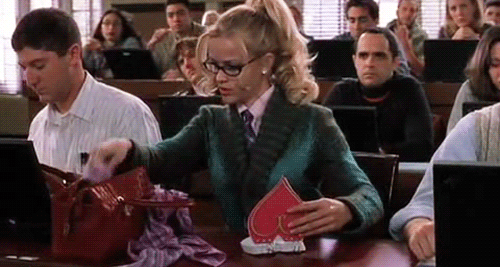 "What, like it's hard?"
15. "Freaky Friday," 2003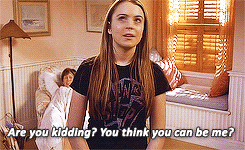 It's stressful enough to be getting married, but even more so if you're stuck in your daughter's body!
16. "Ella Enchanted," 2004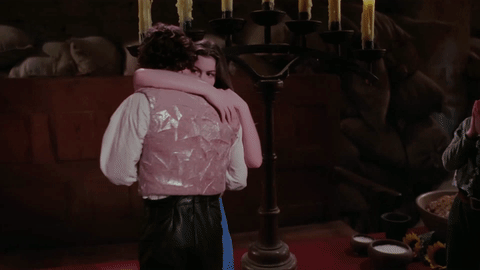 Saying "yes" to everything can get overwhelming quickly. Imagine if you physically couldn't say "no"!

17. "Raise Your Voice," 2004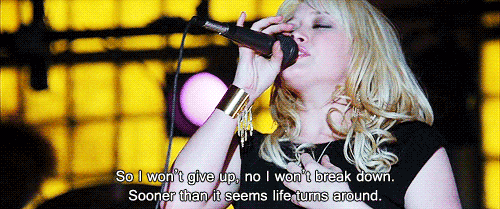 The only thing better than a Hilary Duff movie is a Hilary Duff singing movie.
18. "Agent Cody Banks," 2003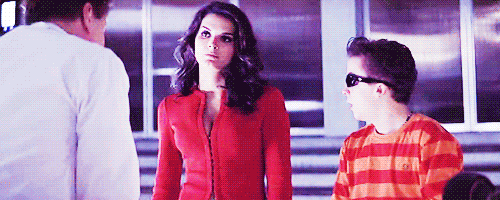 Because of course teenage boys make the best secret agents.
19. "The Sisterhood of the Traveling Pants," 2005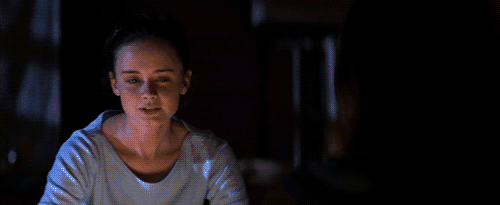 Four girls of all different sizes who've been best friends since birth. One miraculously-fitting pair of pants.
20. "Material Girls," 2006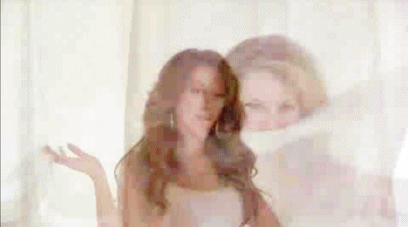 Double the Duff.