Two words bring upon the greatest dread for high school seniors: college applications.
With the application process fully underway for soon-to-be graduating seniors across the nation, I thought to share some honest tips regarding the process from my own experience last year in the hopes of making the application process a little less stressful.
The following are my 17 tips on college apps for the Class of 2017:
1) First, research schools and create a school list ASAP.
Research which colleges you want to apply to. Look at distance from home, cost, religious affiliations, and the majors or student organization opportunities offered as factors to consider. If having on-campus housing the first few years is very important to you or your ability to commute (no mandatory first year housing), investigate that as well. Look into any deal-breakers you may have for a college now to ensure that the list you compile has universities you are wholly satisfied with and excited to apply to!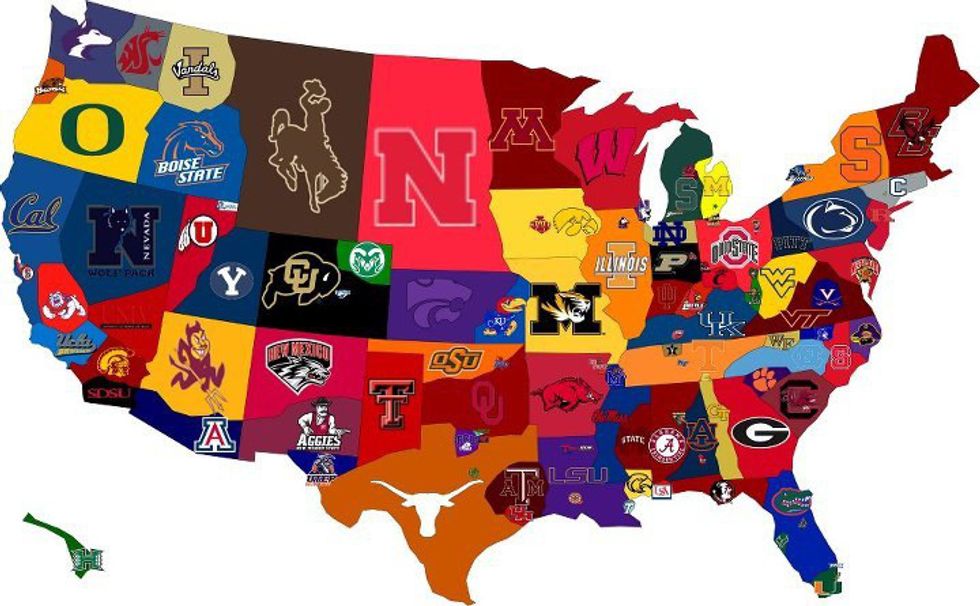 College Board has an excellent college search feature with filters that you can refer to here.
2) Once you've made your list, commit to it.
Don't doubt your capability to get into a selective school on your list because you saw last year's acceptance rate and don't deem yourself too over-qualified a candidate to have a safety school. Acceptance rates vary year to year. Indecision on where to apply will only detract time and energy away that you could spend working on the apps themselves. Make a decision on where to apply and stick to it!
3) Once you've selected where to apply, sign up for college tours.
Select a time after college applications are due but before the Spring decisions come out to go visit some (or all) of the schools you applied to so that making the decision on where to attend later in the Spring is easier. If some colleges are out-of-state or further away, you may want to consider visiting after college decisions come out so as to avoid additional costs for travel that may not be necessary for schools you are no longer considering.
This is something I didn't do last year, but wish I had – it would've made decision day less stressful!
4) Be organized.
This may be a no-brainer, but I cannot underscore how essential this truly is. Making a list of dates and deadlines or even printing out calendar sheets for the next couple of months is crucial to ensuring applications are ready on time and SAT/ACT/AP scores are sent. Some universities even offer financial aid or certain scholarships if you apply by an earlier date so being cognizant of those is important. I would also recommend that you make a columned spreadsheet with university names, application deadlines, the majors to which you will be applying, the teachers who will be providing the recommendation letters for each school and the components of the application / essay portions for each institution.
5) Get familiarized.
Once the application portals for the Common App or the UC System, for example, are open, make an account and familiarize yourself with the layout of the application and the information you will need to provide. Even if you aren't yet ready to submit your essays, it is worth filling out the basic information portions (name, address, etc.) and saving your progress so you can divert your attention to your essays and submit your application upon completion of the personal statements.
6) Understand the difference between early action and early decision.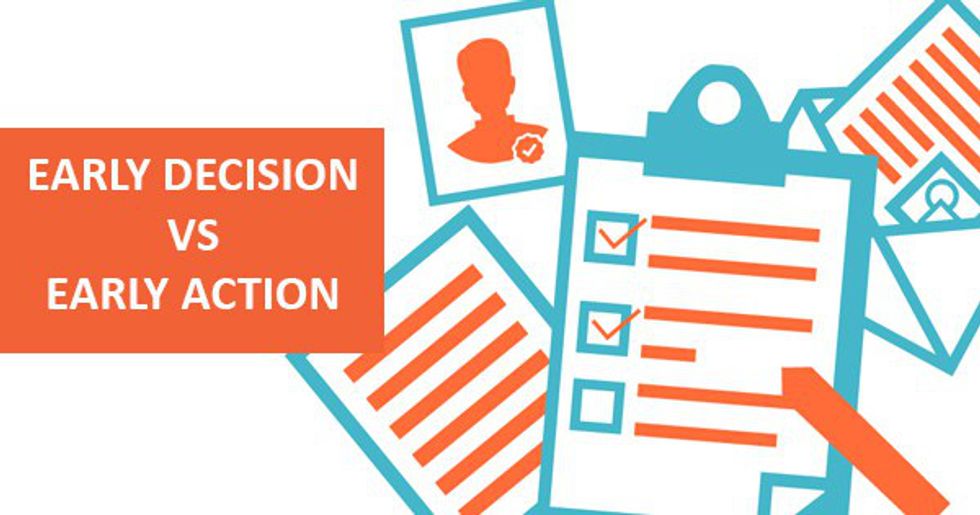 It is important to know that early decision plans are binding, that is if you are accepted on an early decision admission, you are bound and must attend that university. On the other hand, early action plans are nonbinding. By applying early action, you demonstrate strong interest in the institution and may receive an earlier response to your application but are not required to commit to that university. You should also be aware of some of the financial aid implications for early decision students, as those forms of admission bind you to attendance without having had the opportunity to compare financial aid offers with other institutions. Some institutions, like the nine University of California (UC) campuses, do not offer early action or early decision, but simply regular admission, and others such as the University of Southern California (USC) offer merit-based scholarship consideration for those who apply on a date earlier than that of regular admission. I implore you to investigate further into the distinction between early action and early decision before deciding on a means for admission on the College Board website.
7) On the topic of essays – just begin!

Whether you love writing (like me!) or hate it, placing pen to paper (or fingertips to keyboard) for the first time personal statement is terrifying – it's a reminder that you are indeed applying to college! But, breaking that barrier and just getting started is necessary when it comes to the personal statement. Even if you don't have a clear idea (or any at all) for what to write about, just start freewriting, about your life, passions, personality, high school experience, accomplishments, inner-most ambitions or even just an observation you've had about society or people at large. This helps getting the writing process started.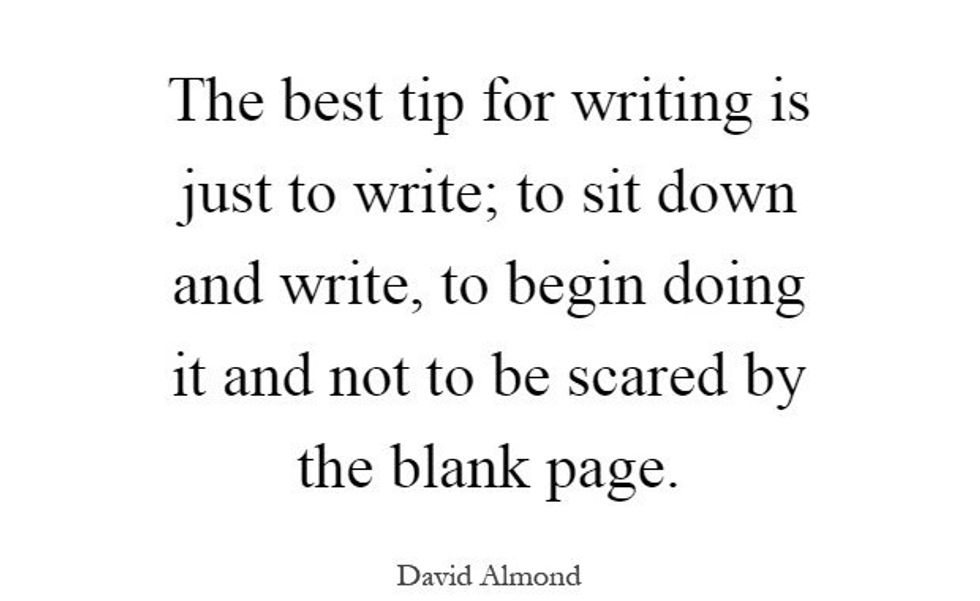 8) Save your essays.
Your essay will undergo multiple edits and transformations before you are completely satisfied (and it meets the word limit). I suggest you create a folder on your desktop (and a back-up on a flashdrive or Google Drive) with each of these essay versions so if you ultimately decide on going back to your original essay or a previous version, you have that available to use. When editing, save the original version and edit a copy.
9)Don't be too fixed on your topic.
Try not to get bogged down into any one idea or simply the first draft of an essay you really liked. A willingness to edit, decompose, and rewrite your essay (at some points) is necessary to produce the best possible personal statement. I find the greatest pleasure and enjoyment from writing, so the idea of editing my work and taking out ideas and phrases that took me time and effort to produce was extremely difficult. But detaching yourself from your work to some degree is necessary to critique and refine your writing and ultimately produce a concise and powerful essay (as the adage often reads, less is more).
And if you've followed my advice on #8, you anyways will have saved your original work pre-edits for your personal enjoyment!
10) That being said, don't second guess your essay topic.
When conversing with your friends or classmates about apps and essays, don't begin second-guessing the topic you chose because theirs begins to sound more unique or interesting. While knowing what other students are writing about as a frame of reference for your own work, each personal statement is personal and will vary, and becoming insecure with your essay topic will only cause further stress and stifle your ability to continue applying comfortably.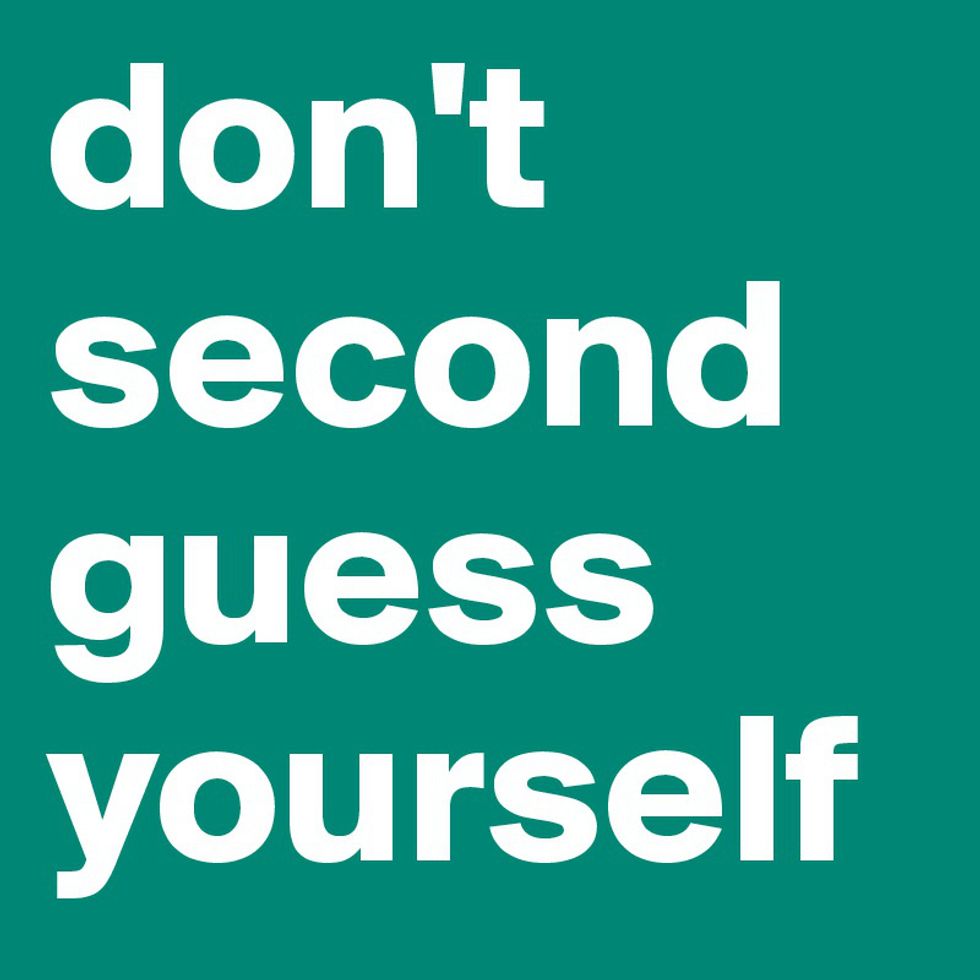 Remain confident in the strength of your application – be your own advocate.
11) Initially neglect word count.
At the beginning, it is more essential to establish the main concept, general outline and purpose of your essay than it is to ensure that your first few drafts are less than say 250 words. As it is often said, it is much easier to edit and condense your ideas than to have underdeveloped thoughts that you must "fluff" or expand on. I can personally attest that my first drafts were nearly 3 times the allotted word count and I was able to apply to multiple schools on time.
12) When choosing your essay topic, decide on 2 to 3 narratives.
Decide on 2-3 experiences, personal qualities, ambitions and the like that you would like to let the admissions committee for every school know about. Doing so is essential to ensuring that you painted a well-rounded picture of who you are (shedding light on your past hardships, personality, career aspirations and educational goals, etc.) to every college you apply to. Having a handful of characteristics that you want to discuss in the written portion of the application is especially important when you are applying to multiple schools with varying essay portion formats (for example, three short 250 word essays or two 500 word essays or one personal statement and three short answers, etc.) and want to make sure that regardless of space limit, the questions posed or the number of questions posed, you shed light on those specific qualities of yourself to every college.
13) Essays should be authentic.
Candor should go without saying and be a characteristic all people naturally display, but I recognize the temptation that is exaggeration or fiction when it comes to college essays – that hold the ultimate aim of admission. But, the intent with which I wrote my essays was to be honest and transparent about my background and how I have become the person and student I have, and I am so glad I did. Not only did it ease my nerves when submitting my personal statements, as I knew it was a direct reflection of myself, but it also increased my satisfaction when I received college acceptances, knowing that whichever college I would ultimately choose to attend accepted me based off of the true merits of my person.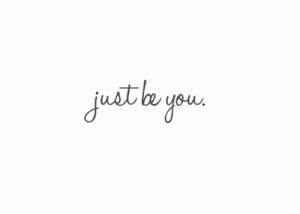 A personal statement is meant to be personal anyways.
14) That authenticity should reflect in your list of extracurricular activities as well.
Often times, applications place a limit on how many extracurriculars can be listed so as to zero in on some of the most meaningful activities you have partaken in. List out activities of prolonged participation and those of personal significance which have crafted you into the student and person that you are or shaped your vocational goals. But it can be difficult to cut an extensive list of 15 extracurriculars to only a few. If you are having trouble with that, try to look for trends within your plethora of activities – like political activism, volunteer service or STEM-related activities – as indicators of your hobbies, the values you hold dear and your true interests. This will not only be helpful in knowing which select few to list out in your extracurriculars section, but also in seeing the direction to which you can lead one of your personal statements.
15) Don't be afraid to ask for help.
However silly you think your question may be, just ask: look online, ask your peers or turn to resources like your school counselors! It is your first time applying to college, so making sure you have all your questions answered is important to putting forth your strongest application.
The fact that you're reading this article is promising!
16) Start scholarship searching.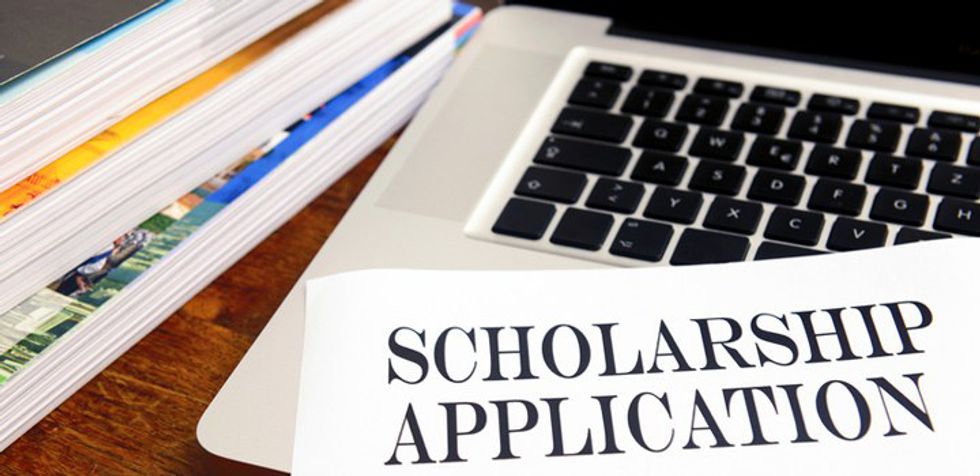 The Fall months go by very fast, and before you know it, you'll be done with college apps - the greatest relief you'll ever experience – with (hopefully) much more time on your hands. With this extra time, enjoy your senior year of high school and apply to scholarships in your leisure! Create an account with a legitimate scholarship search website such as Cappex and begin applying. The more you apply, the greater the chance you have at being awarded, which is one of the most gratifying feelings, knowing that someone is investing in your education out of confidence in your ability and recognition of your merit!
17) Take a deep breath.
The fact that you have decided to pursue higher education alone is an accomplishment in and of itself. Getting to the end of this list too indicates your commitment to the college application process which is an excellent first step! Just remember to put your best effort forward in your college applications so you can hit the "submit" sign proudly and confidently.
BONUS Tips:
Definitely take advantage of optional essay sections if they are strong and add something to your application!

If possible, do not opt out of optional recommendation letters.

Remember to genuinely thank your teachers and mentors who put forth their time and effort to help and guide you throughout the application process or write you letters of recommendation.

Don't stress if you don't have a dream school; I didn't when I first applied - which made the waiting period until admission decisions came out less nerve-wracking – but now know that Berkeley is where I belong!
I genuinely want to wish the best of luck to the Class of 2017! Don't stress too much over college apps, and enjoy the last months of your high school career. I hope to catch some of you at Cal next Fall!