We've all been there, whether it's midnight or three in the afternoon, everyone has experienced some awful form of writer's block. In best case scenarios you only suffer for at the most a half hour, but on occasion you can find yourself in this frustrating position for hours, or even days! So I've come up with a big ol' list of tips that you can use to combat writer's block and hopefully be able to finish writing that research paper or maybe even the next great American novel?
Writer's Block Tips & Tricks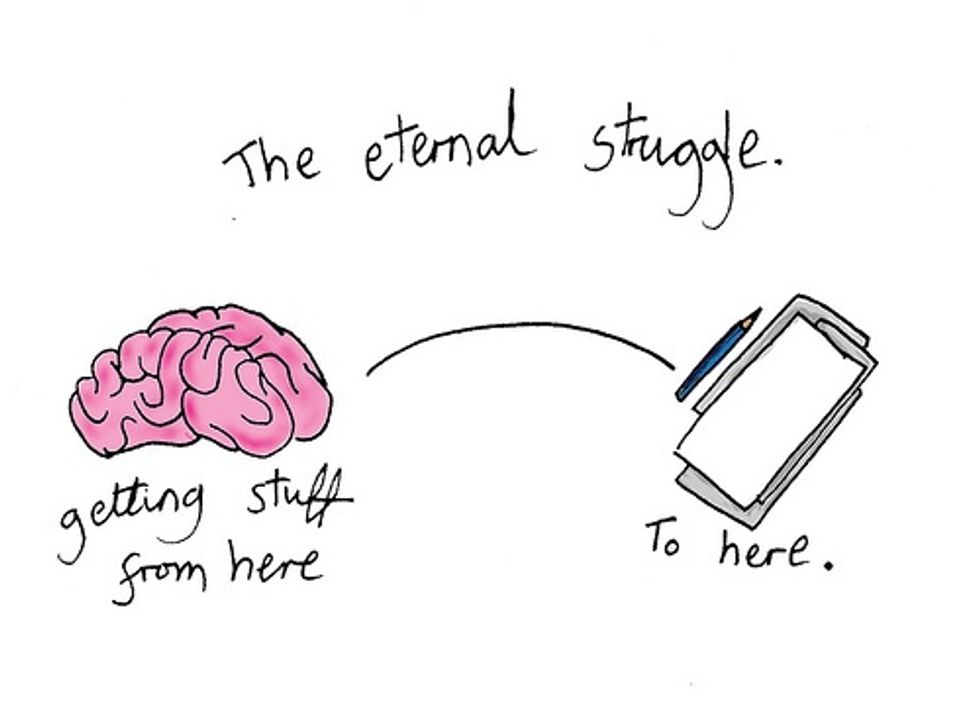 1. Before anything ask yourself, "Am I thirsty?" or "Am I hungry?"
If you answered yes to either of these questions, then go ahead and grab a large glass of water and a snack! Brain food is always a must!
2. Get comfortable: Throw on your lounge clothes, or wrap yourself in a big fluffy blanket!
3. Switch up your surroundings: Write on your bed, or in your living room, or the library, or a coffee shop, anywhere that feels relaxing!
4. Brush your teeth/grab some gum: Peppermint helps you refocus and clear your mind!
5. Exercise/Do some Yoga: Get those muscles movin' and those endorphins pumpin' through your system! And no, smashing your computer on the ground doesn't count!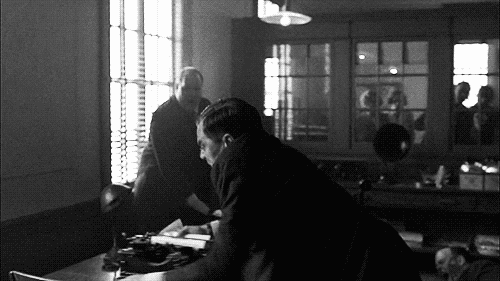 6. Do you have a lot on your mind?: Write it all down, and I mean all of it! You'll be thankful when your worries are out of your head and on paper
7. Take a shower: All of my best ideas come to me when I'm in the shower! You can even buy a waterproof notepad for ideas that just can not wait!
8. Have a dance party: Just put your headphones in and dance like no one's watching!
9. Take a nap: Maybe you just need to catch some zzz's?
10. Distract yourself: You could watch an episode or two of a TV show or you could catch up on some YouTube videos!
11. Read: The best way to get inspiration to write is to read someone else's work!
12. Do something creative: Knit, paint, bake, film, sew, etc. whatever de-stresses you, do it!
13. Clear off your desk/study space: Organizing helps to de-clutter both your space and your mind!
14. Interact with humans: Actually leave your room and have a conversation with your roommates or call your mom if no one's home. Believe me she'd love to hear from you!
15. Finish it later: If it isn't due in the morning just forget about it for the day. There's no need to create unnecessary stress, just wait for inspiration to hit and pick up where you left off.
*Repeat steps if necessary*
Hopefully you are now feeling refreshed and ready to write! Good luck kids, get sh*t done!