Well, here we are in 2017. A lot happened this past year for better and for worse, but that tends to happen in a 365 day space. 2016 was a tragic yet revolutionary year for music. The death of music legends such as David Bowie, Prince, Leonard Cohen and George Michael shook the music world and its residents. But when one door closes another one opens, and many doors opened up in the industry. Fans of Frank Ocean rejoiced when the rap artist released his long anticipated album Blonde in August, and after waiting for four years Bruno Mars' 24K Magic took us back to a funkier world.
Women also dominated the music industry, most notably Beyoncé and Lemonade, her visual album the whole world stopped to watch. Other female artists such as Lady Gaga and Rihanna made incredibly strong comebacks while Ariana Grande and Fifth Harmony released break out albums with successful tours. While we listened to these big names on the radio, there are many other underrated female artists who slipped right under our radar and deserve more recognition than what they received.
1. Carly Rae Jepsen - Emotion: Side B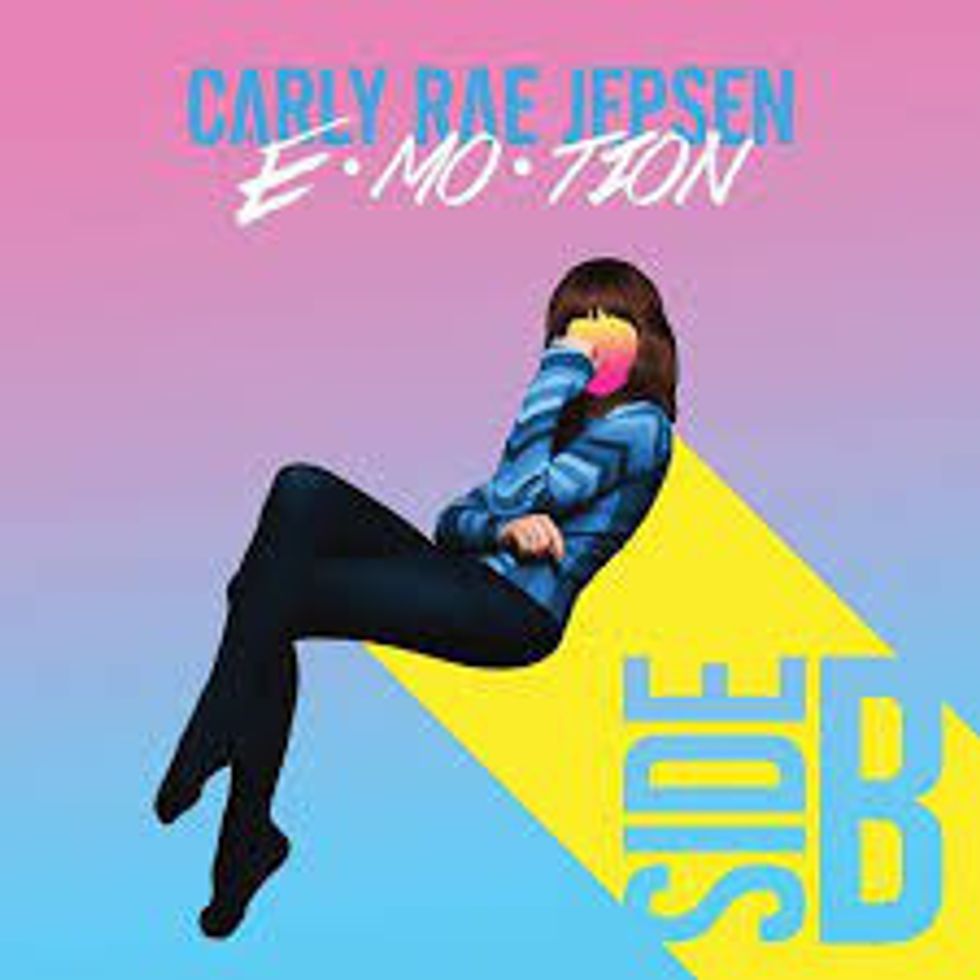 Last year, I noted fifteen women underrated singers who came out with great music in 2015, and Carly Rae Jepsen was on the first on that list as well as this one. For Carly Rae fans everywhere, (especially me), this was a exhilarating shock, seeing that her last album Emotion came out only a little over a year before. Despite it being a B-side album, the songs include the same creative use of '80s instrumentation and sound as its A-side. Okay, so putting an EP in this list might be cheating, but the CD has eight tracks and well worth the listen!
I recommend her if you're into Debbie Gibson, 80s pop, or synthpop
Favorite song: "Cry"
2. Tinashe -
Nightride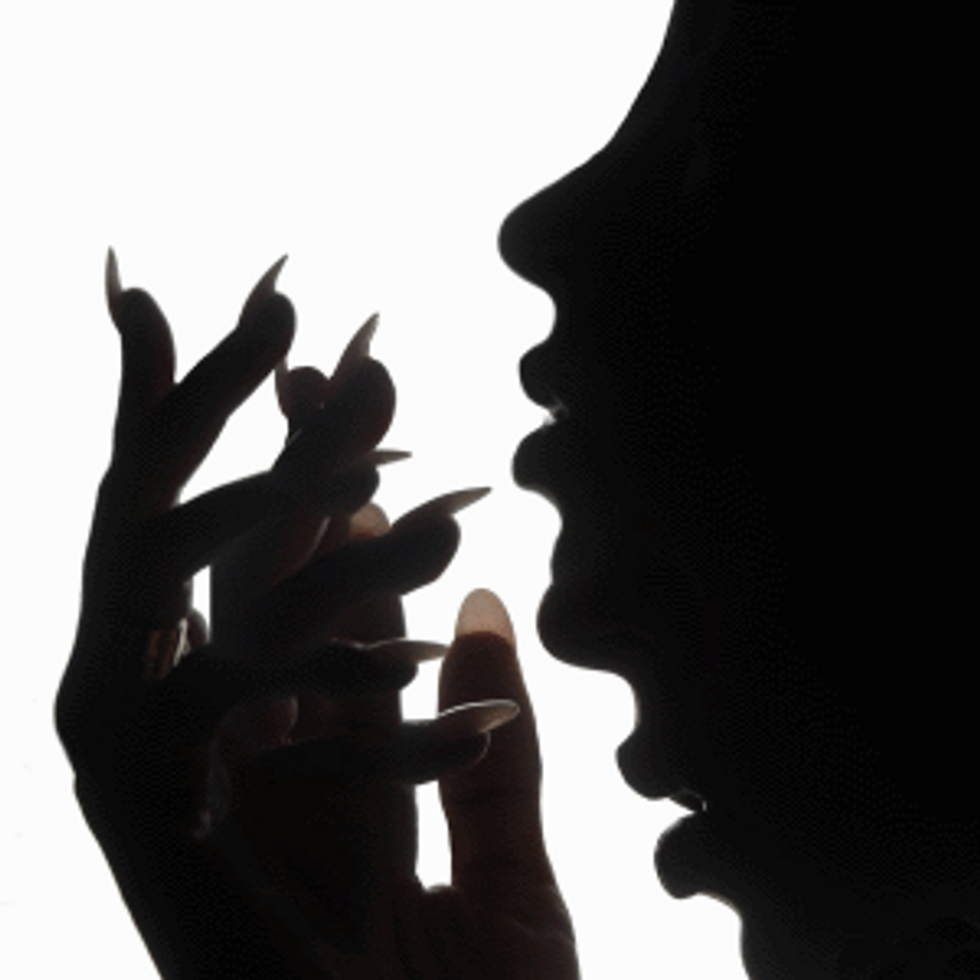 While being featured on the latest Britney Spears song "Slumber Party," Tinashe was also busy promoting her sophomore album Nightride. Her first single from the album, Company, is one of my favorite tracks despite its less than spectacular lyrics. She has a younger sounding voice, but it mixes well with both her sultry lyrics and hard dropping beats.
I recommend her if you're into R&B, Rihanna, Ciara, or Ariana Grande's Dangerous Woman album
Favorite song: Touch Pass
3. Jojo - No Apologies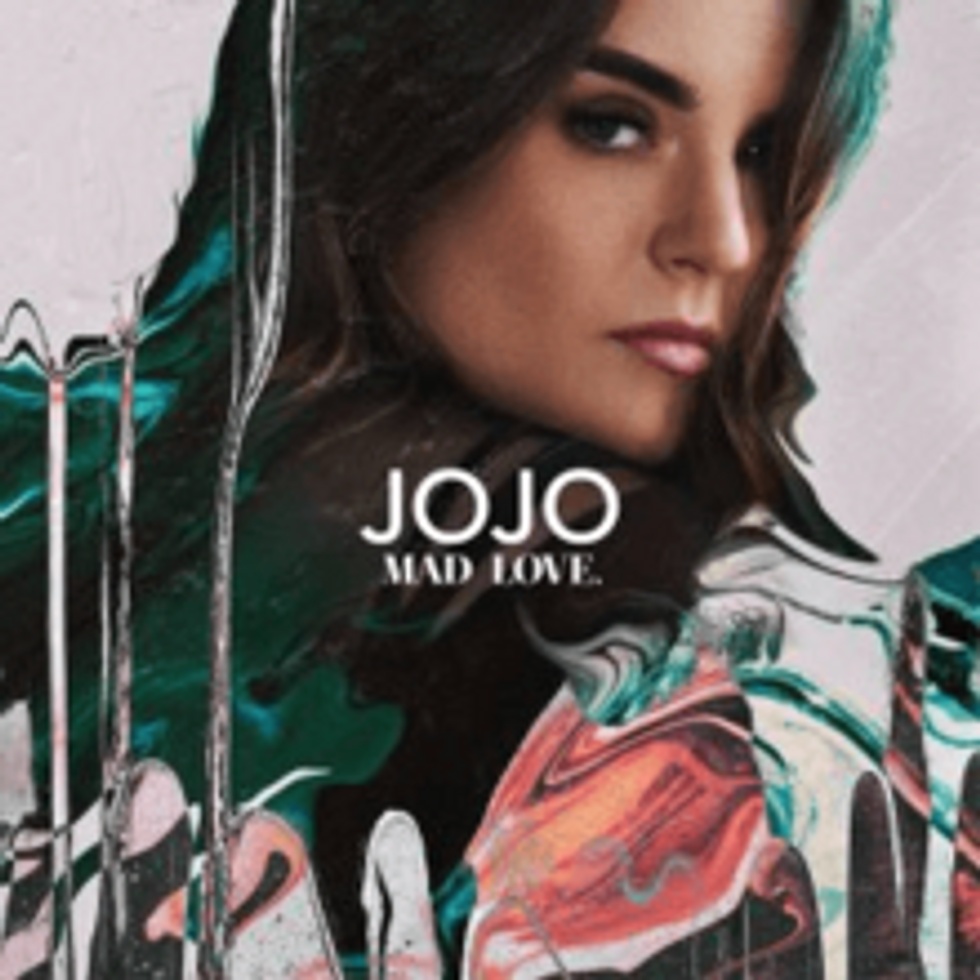 Man, remember Jojo? I loved 'Leave (Get Out)' by her, and I remember my nine-year-old self feeling angry about an ex lover I didn't even have. The music is certainly a sign of its time, but Jojo is back and charging full force into the atmospheric R&B and pop fusion scene that has become increasingly popular in mainstream music. Mad Love without a doubt marks a peak in her musical career considering she battled to leave her previous label for seven years. This is a strong first step back into the music world for her, and she needs all the support she can get.
I recommend her if you're into Cassie, darker-sounding Pop and R&B fusion, or Ariana Grande
Favorite song: I Can Only (feat. Alessia Cara)
4. FEMM - Pow!/L.C.S.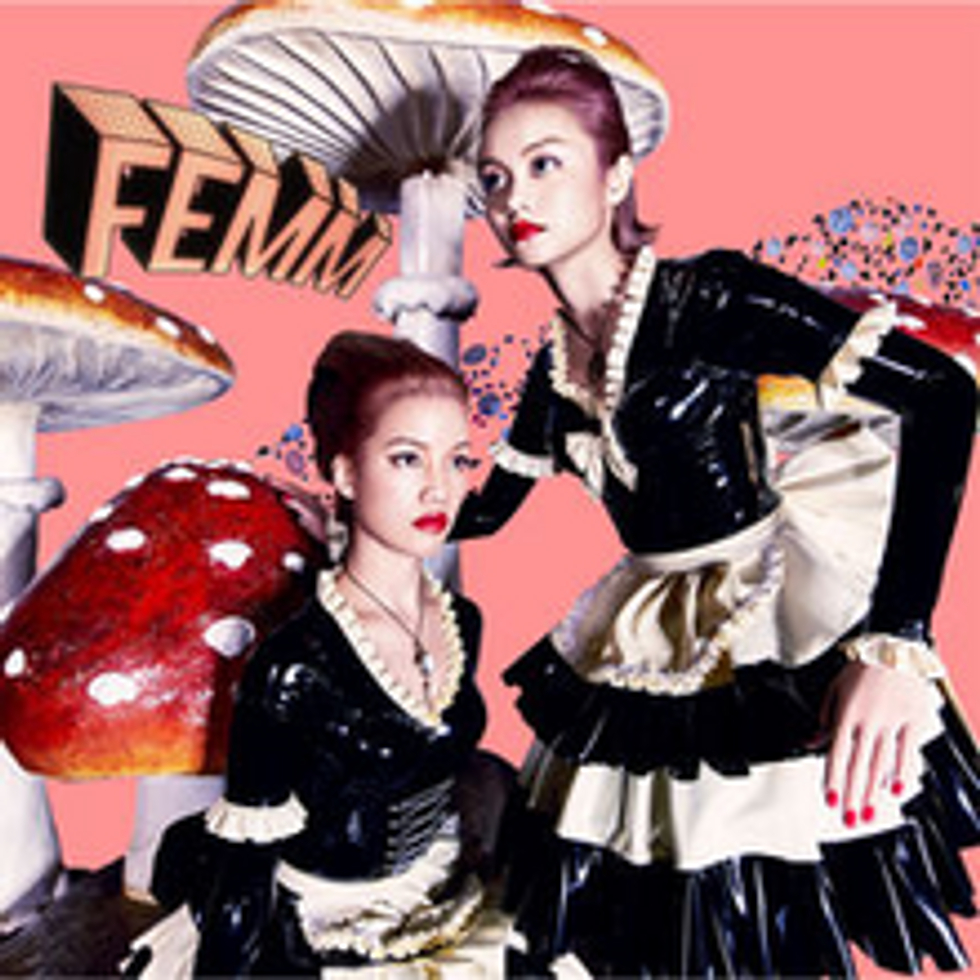 FEMM, or Far East Mention Mannequins, is an EDM duo consisting of singers Emily Kaiho and Hiro Todo who replicate their body movements similarly to a mannequin or robot, that is, if they could walk, talk and sing. I fell in love with this group about two years ago after watching some of their music videos, and I was shocked to see they only have a little under 35,000 subscribers. Despite coming from Japan, they sing mostly in English (with the exception of a couple remixes) with heavily tuned voices and poppy electronic dance tone colors. Technically, this album is an EP, but I want to aid them in their steady climb into mainstream EDM, and you should too!
I recommend them if you're into EDM, Reol, or pop party anthems. (If we're being honest here, they're hard to compare to any one singer, but if you're a fan of songs you might hear at a nightclub, check them out!)
Favorite song: Party All Night (sfpr Remix)
5. Tove Lo - Lady Wood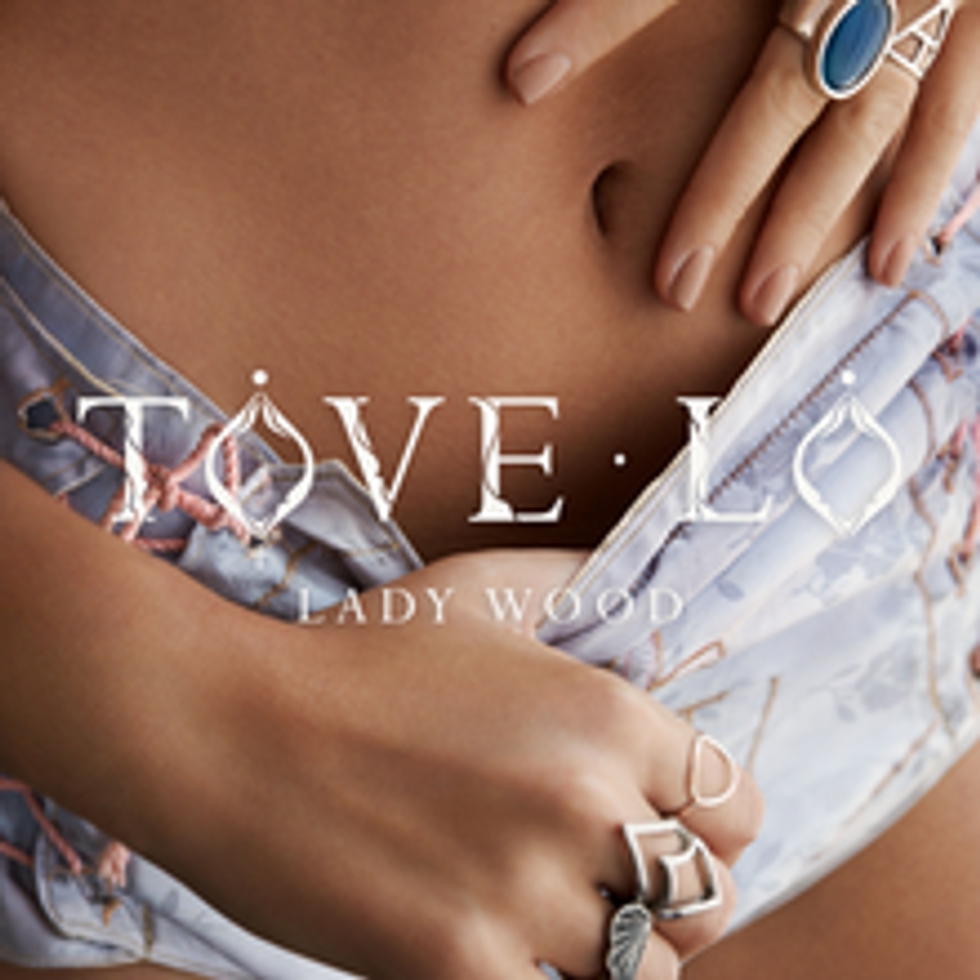 Known for her intensely personal (or at least seemingly personal) lyrics Tove Lo returns with Lady Wood, a not so subtle innuendo to female genitalia. This time, Tove Lo goes for a a very apparent mainstream pop sound, Max Martin-esque lyrics and all. Personally, I find Lady Wood to be a step backward as I found her last album Queen of the Clouds to have a lot more personality and more clever lyric writing, but that doesn't mean you should ignore this album! If you enjoy spacey beats and unapologetic lyrics, you'll probably enjoy Lady Wood.
I recommend her if you're into electronic pop, synthpop, or Bebe Rexha
Favorite song: True Disaster
6. Solange - A Seat At The Table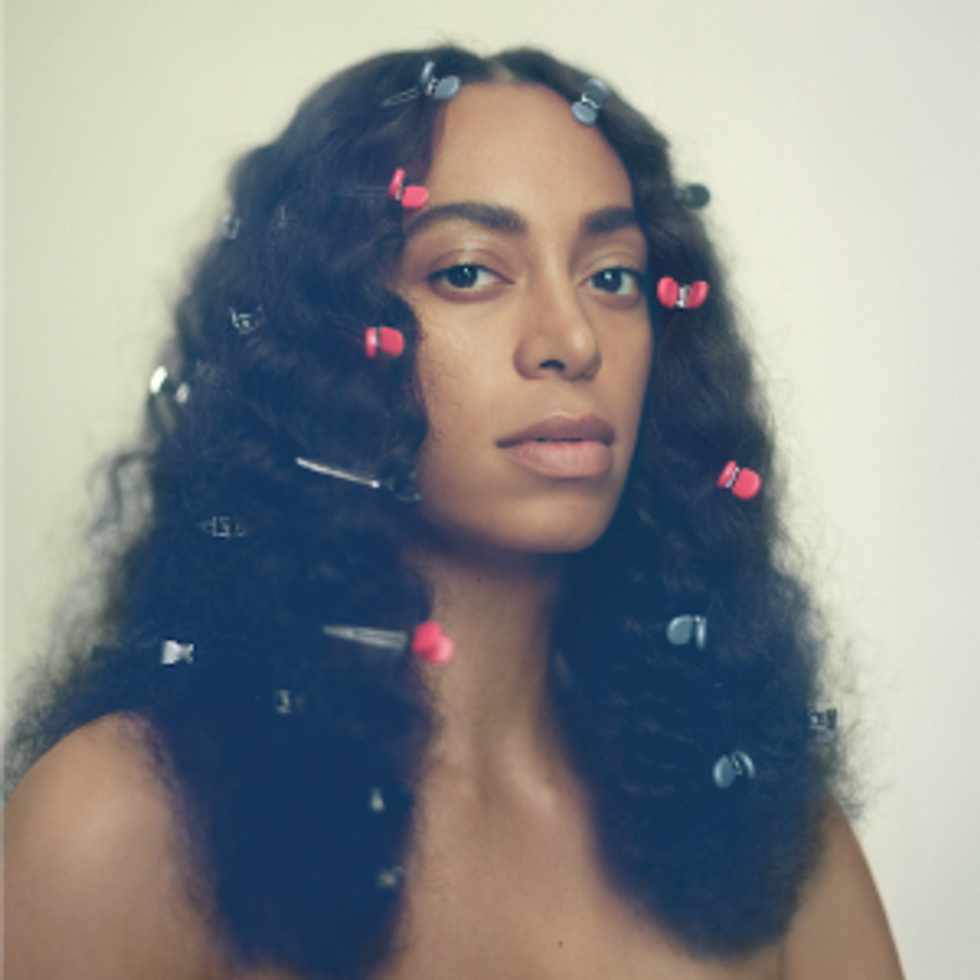 So perhaps you did not miss Solange. Maybe you found her in your recommended list on Youtube or through a playlist on Spotify, or it could be that you have always been a fan of Solange. Shame on me, then. I had watched a couple of her music videos that promoted this third album, but it was her performance on "The Tonight Show Starring Jimmy Fallon" that sold me I loved her art style, her aesthetics, and of course her dynamic voice. She stands out on her own from older sis Beyoncé. While A Seat At The Table may not necessarily be written for me, it certainly didn't turn me away from listening to this album, and I admire the way she celebrates black pride. The experimentation with neo soul and R&B creates soft and almost ambient instrumentation, combined with her socially, politically and culturally charged lyrics, makes for an intriguing listen.
I recommend her if you're into: Beyoncé, neo soul, or Erykah Badu
Favorite song: Weary or Borderline (An Ode to Self Care)
7. Lindsey Sterling - Brave Enough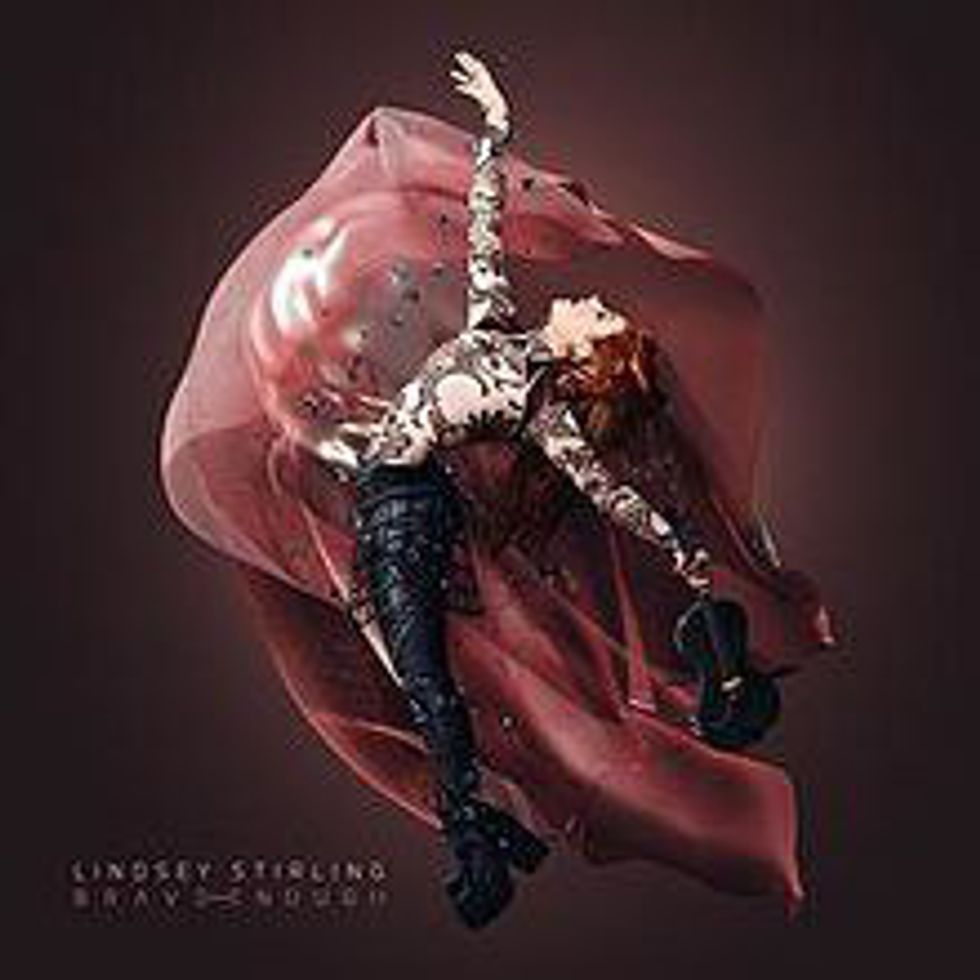 Originating from her YouTube account of the same name, Lindsey Sterling returns with her third studio album, expertly mixing her violin and electronic music. Some of the covers and/or compositions she uploads are inspired by by video game soundtracks, especially the Legend of Zelda series. With more people in production behind her, Lindsey Sterling allows herself to collaborate with other artists and further improve her already fantastic violin skills. Some tracks contain vocals, the rest merely instrumentals, but singers or not, this polished, tightly orchestrated album will leave you in awe of this classical and electronic music fusion.
Favorite song: The Phoenix or The Arena (although I do enjoy every track)
I recommend her if you're into classical, dubstep and electronic music, or 2CELLOS
8. Foxes - All I Need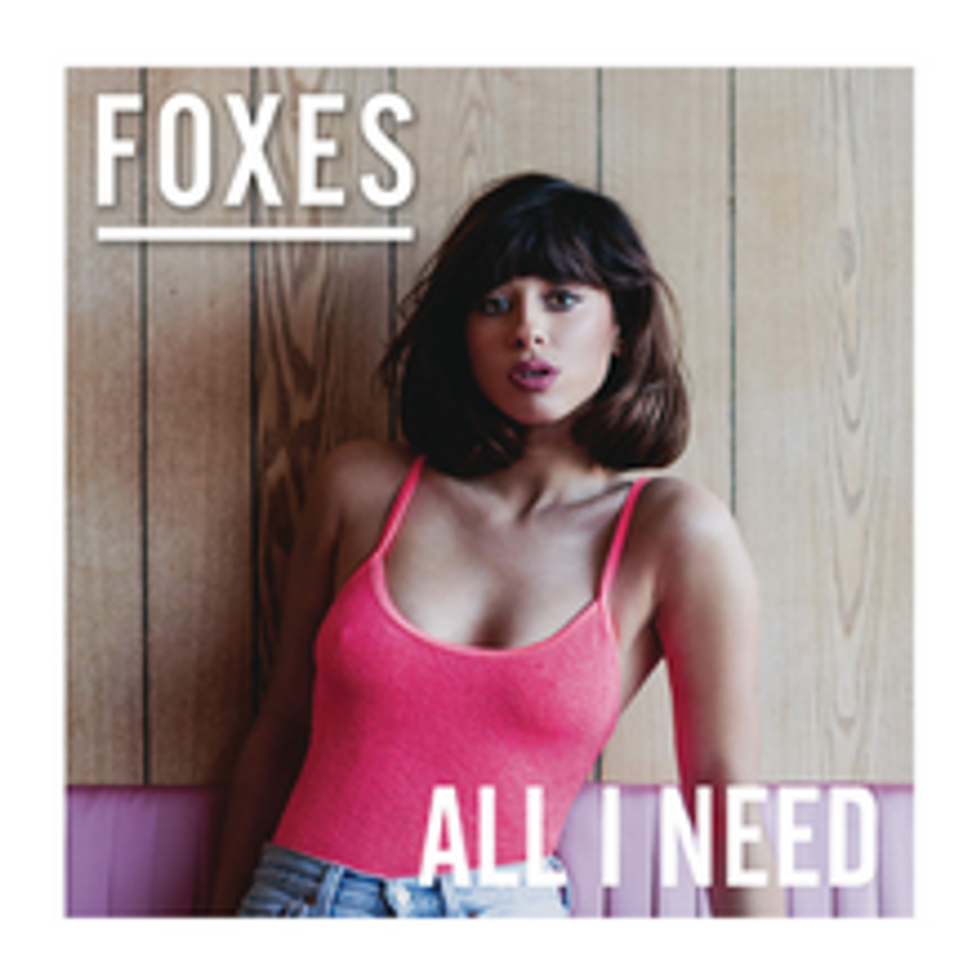 If you're familiar with the name, it's probably because she provided the vocals to Zedd's EDM break out hit "Clarity" which ended up winning a Grammy in 2013 for Best Dance Recording. To be The British singer's second album gives listeners and fun, exciting taste of the sounds of youth. Call it cliché, but I can imagine myself blasting every single song of this track through the speakers of my car while driving on the highway.
I recommend her if you're into synthpop, Sia's more pop and dance influenced tracks, or Kimbra
Favorite song: Body Talk
9. Jessy Lanza - Oh No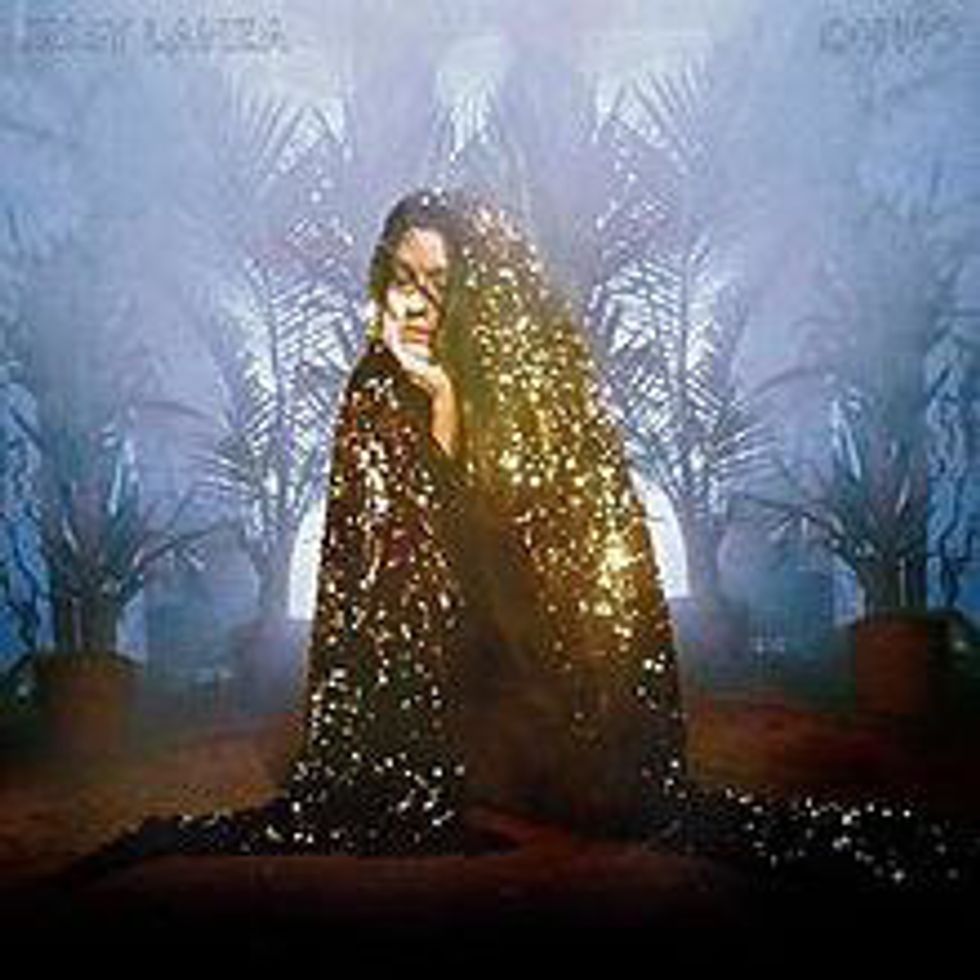 To be honest, I have never heard of Jessy Lanza until only a few months ago when she came up on my Pandora playlist (Yes, I still listen to Pandora radio). This sophomore album is full of pretty unusual synth beats and use of her vocals but is mixed with dreamy pop melodies and experimental electronic instrumentals. If atypical pop sounds are your jam, then you will be in for quite a compelling listen.
I recommend her if you're into Grimes, FKA Twigs, or avant-pop
Favorite song: New Ogi
10. Keke Palmer - Waited to Exhale and Lauren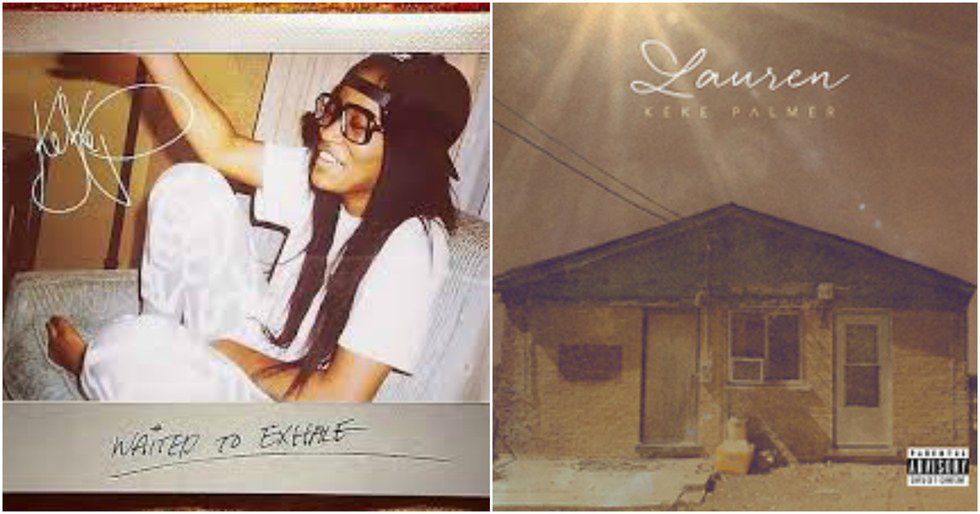 2017 proved to be a big year for Keke Palmer. It would be difficult to only include either studio album Waiting to Exhale OR visual EP Lauren, so I gave both of them a listen. Actually, Waited to Exhale consists of songs Keke recorded when she was just sixteen, but they were only just released, due to her battles with her mental health. The tracks really do sound like late 2000s pop, definitely music I would have probably heard at a high school dance. So, if you're looking for a throwback from 2009 with songs about going out and partying, check out Waited to Exhale.
Lauren is certainly the more intriguing and enjoyable out of both pieces, and listening to both Waited to Exhale and Lauren back to back showcases improvements technically, lyrically and vocally. In Lauren, Keke pulls influence from '90s music and music videos while still adding her own unique sound. Lauren is an inspiration to those struggling with mental health and have a hard time expressing themselves.
I recommend her if you're into: Pop and R&B fusion, Rihanna, Jordin Sparks, or Aaliyah
Favorite song from Waited to Exhale: Blackout Favorite song from Lauren: Hands Free
11. Tegan and Sara - Love You to Death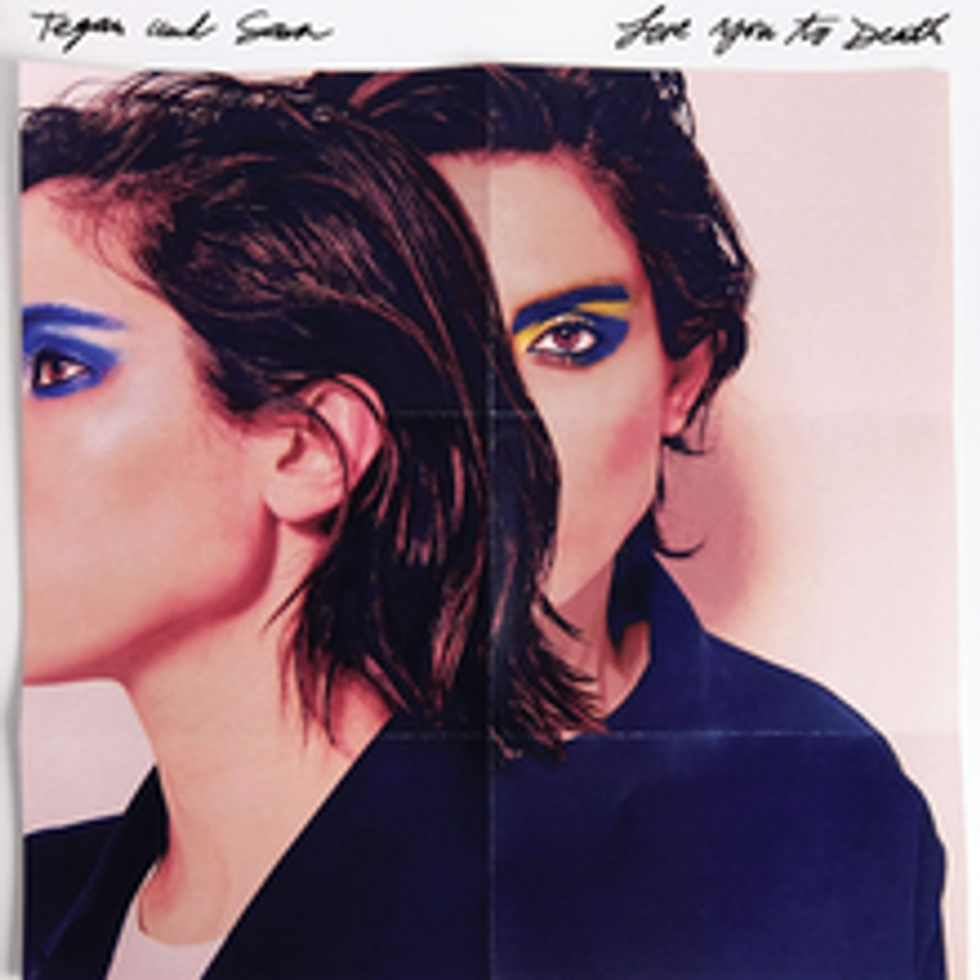 2016 really liked the 1980s, didn't they? Twin sister duo Tegan and Sara return with their eighth studio album. I've only been listening to them since 2012, but Love You to Death is a solid start for anyone who wants to get into them. I know they come from more of a folksy background, but Tegan and Sara have remained as strong songwriters throughout their musical career. With catchy, synth-filled hooks and complex yet emotional lyrics, this album truly goes underrated.
I recommend them if you're into: '80s pop, synthpop, or St. Vincent
Favorite song: Faint of Heart
12. Alicia Keys - Here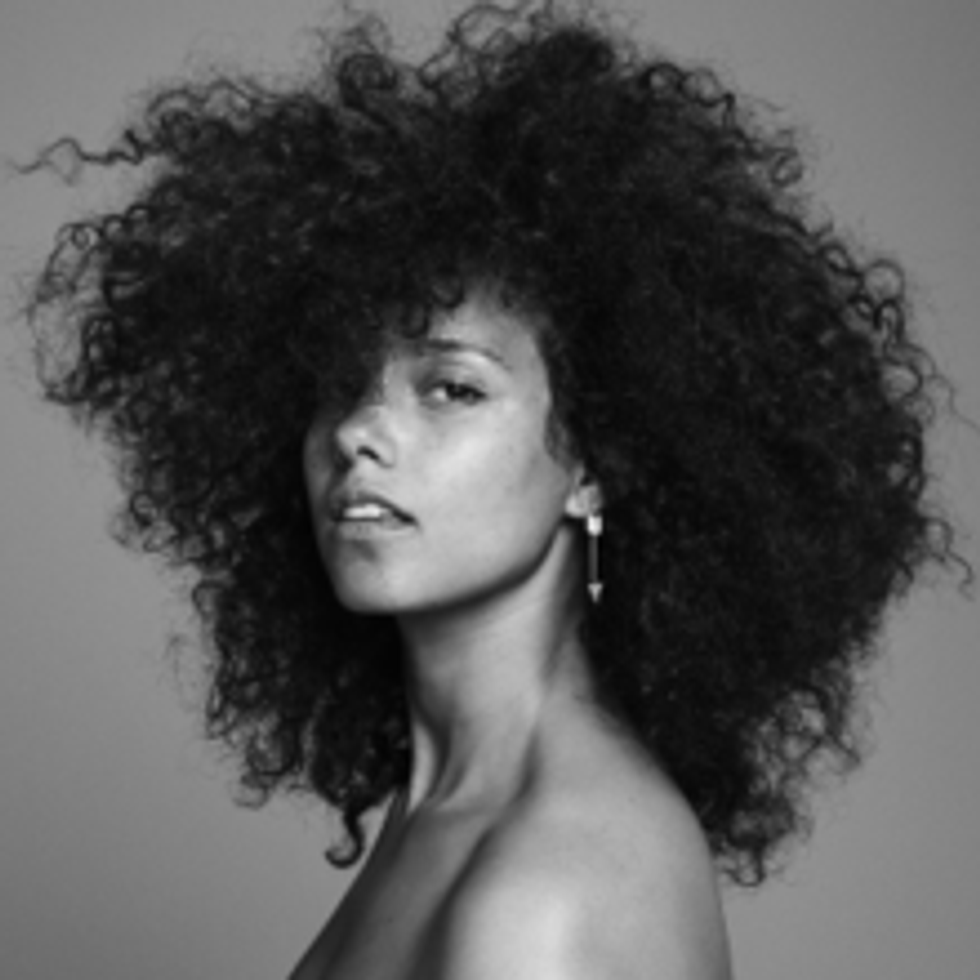 The beautifully raw and talented performance art of Alicia Keys is captured in her latest album, Here. Her powerful vocals mixed with intense lyrics gives us strong tracks all around, from the hard hitting beat tracks to softer acoustic songs. Almost every track, including the multiple interludes contain poignant social commentary expresses Alicia's call to change.
I recommend her if you're into R&B, soul, or Mary J. Bilge
Favorite song: Pawn It All
13. Grace - FMA
Australian artist Grace Sewell sets out to achieve what Meghan Trainor attempted: create a soul/jazz/Amy Winehouse inspired album. Unlike Trainor, Grace's songwriting shows more maturity and thus fits the mood of soulful ballads and upbeat jazz, which stays consistent throughout FMA Her powerful, dynamic voicebanks allows her to hit every note from the highest shout to the most resigned whisper. For her first studio album, Grace can easily make her way into the music world.
I recommend her if you're into pop and soul fusion, Meghan Trainor, or pop and soul ballads.
Favorite song: Crazy Over Here ft. Parker
14. K. Michelle - More Issues Than Vogue
I only heard of K. Michelle about a month ago through a YouTube video, and after watching some of her latest music videos, I decided to give her most recent album, More Issues Than Vogue, a listen. Boy, was I impressed! From catchy rap lyrics and emotional, '90s-esque piano ballads, K. Michelle captures it all in More Issues Than Vogue. Her powerhouse of a voice works across all of the genres she captures in the album: R&B, rap, soul, and pop and R&B fusion.
I recommend her if you're into pop and R&B, rap or Keyshia Cole
Favorite song: Make the Bed feat. Jason Derulo or If It Ain't Love
15. Kaitlyn Aurelia Smith - EARS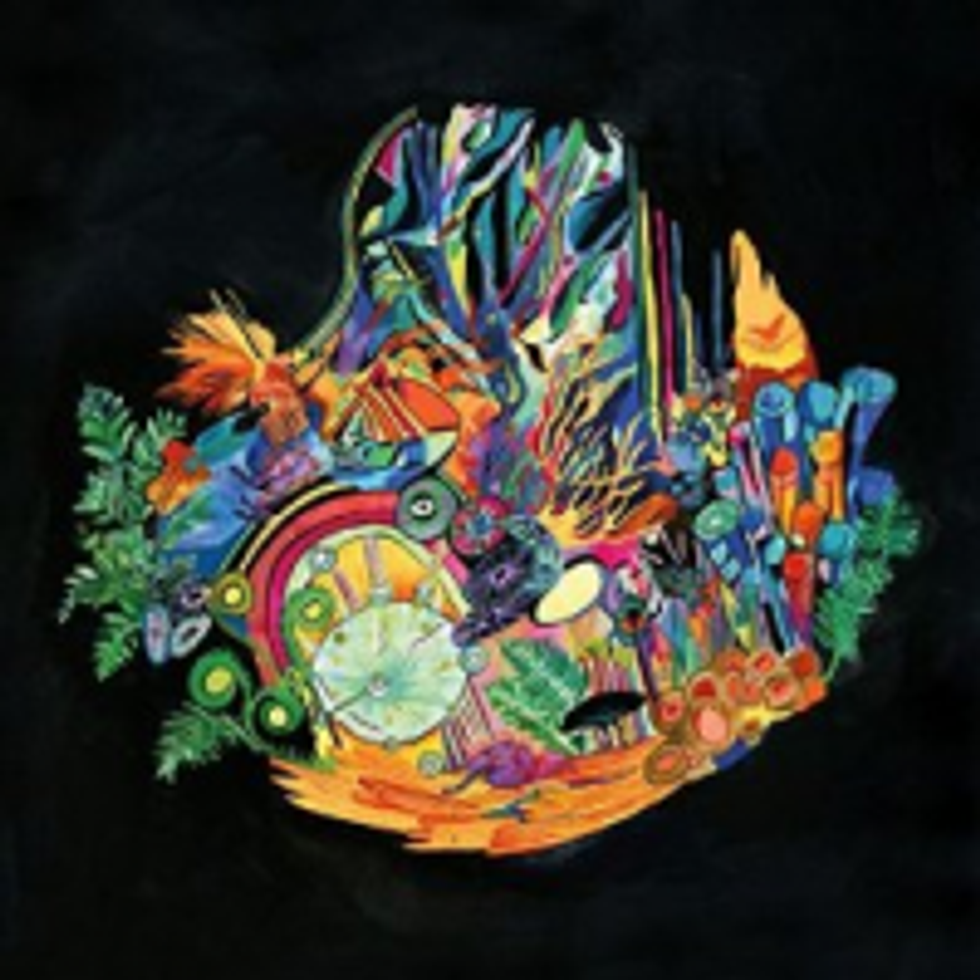 Creative, atmospheric and immersive are the words I would use to describe EARS. The album only consists of eight tracks and mostly instrumentals, but the replayability on each track astounds me. Each time I listen to a track again, I always hear something that I did not catch the first time. Her use of panning in the songs creates a very spacious realm for you to feel welcomed and take in every sound. I really hope to find more female artists who produce this kind of music, because this is the first I have ever heard of her. Looks like I have more searching to do!
I recommend her if you're into alternative, electronic or ambient music
Favorite song: When I Try, I'm Full
I know I may have missed your favorite artists that you think is underrated, but these are only my picks on who we missed in 2016 and should listen to as we head full force into 2017.