I recently went to the gym and worked out for the first time ever. My body wasn't going all that fast, but my brain made up for it. My mind was moving a mile a minute with thoughts about the less than pleasant, but rewarding experience.
1. I cannot believe I'm not wearing makeup in public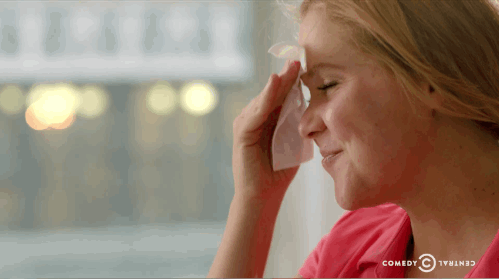 There are some days I don't wear makeup because my face is clear or I'm not going anywhere, but that was not the case with the gym. It was the roughest I've looked in a while. It weighed heavily on my mind.
2. I wonder if I look as weird as I think I do when I run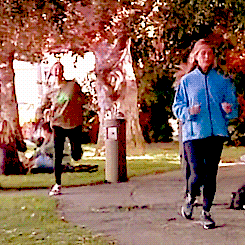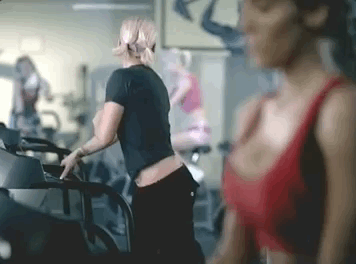 The girl beside me on the treadmill got there before I did and left after me. I ran for a while, it wasn't like I was only there for five minutes. I was kinda concerned, honestly.
4. I have never drunk a bottle of water that fast
Every time my friend would say she's done, I thought she meant with everything, but she meant with whatever she was doing. Then we would move onto the next machine and I wanted to die.
7. Is anyone looking at me?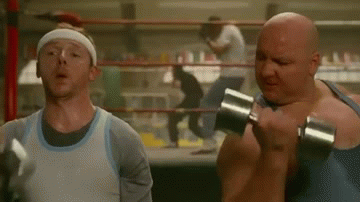 I can only assume that I would be stared at. I visibly have no idea what I'm doing in a setting where physical activity is involved.
8. If I would've come on my own, one of these machines might have killed me

I had to get a light tutorial on every machine from my friend. I couldn't even start the treadmill on my own. I basically just stood and stared at every piece of equipment with a strange look on my face.
9.Maybe the pants that were too tight will fit better tomorrow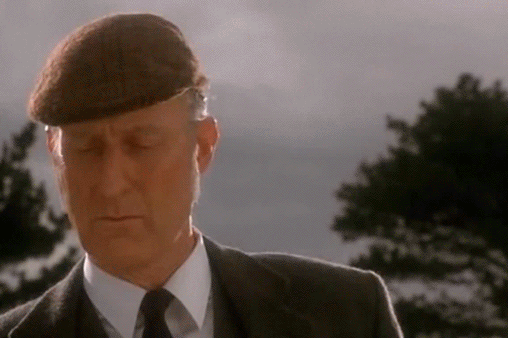 When I'm at the gym, it turns out I'm a total optimist. I think that grand changes are going to be made after doing some cardio for one day and that I will never need physical activity.
10. I guess this means I earned ice cream
I don't even think I burned as many calories as there are in ice cream, which would defeat the whole purpose, but you can't tell my brain that.
11. I'm even less fit than I thought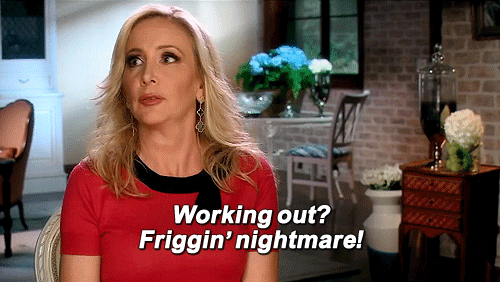 I had really low expectations for myself and yet, I still somehow came up short. I was just thinking, "wow, I suck."
12. I'm gonna hate myself in the morning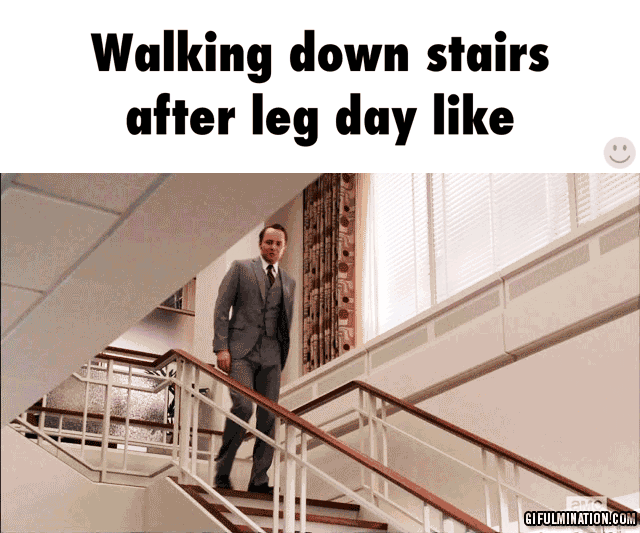 I just knew I was going to be sore in a day or two, and I was right. But I couldn't even hate myself because I know that means it's working.
13. I feel so accomplished!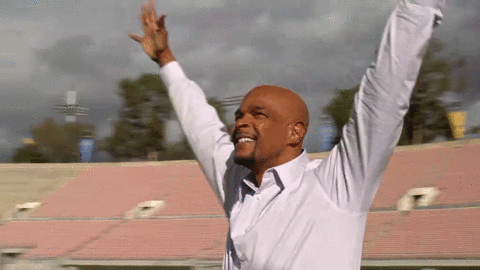 It was my first trip to the gym and I lived to tell about it, and I'm proud of myself.