There are two Disney parks in North America. One in California, and one in Orlando, Florida. If you live in the US, you have most likely been to one of the two depending on which one is closer to you. However, you can never take too many Disney trips in a lifetime, especially with their being parks in different countries! The following reasons are sure to convince you to make your next vacation is at Disney World.
1. If you stay on property, they provide transportation to the resort.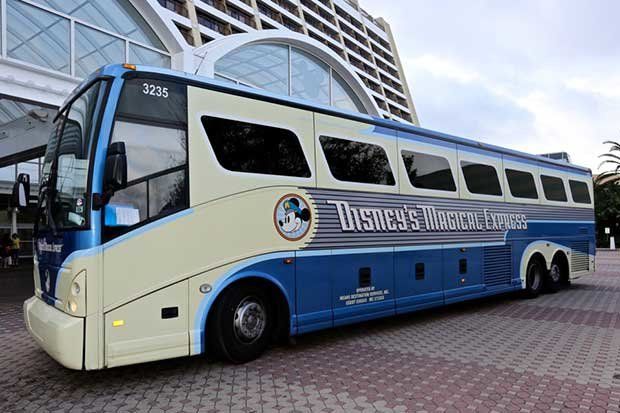 The Magical Express will pick you up from the airport and bring you to whichever resort you are staying at on property! This way you don't have pay for parking at the resorts and have to budget for that along with food, drinks, merchandise, and the tickets! They will also pick up your luggage for you if you choose to have them do so, and will bring it to your room for you!
2. Disney is not just for kids.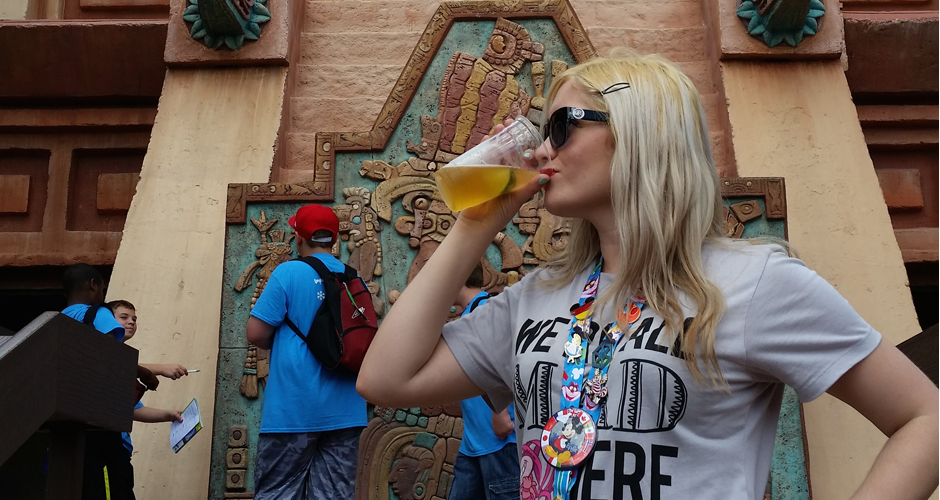 Disney has something for all ages! Epcot is great for adults with no kids as you can drink around the world!! Epcot has a bunch of different countries, and each country has alcoholic beverages that are from their home country! If you want to do something similar with kids, I suggest eating around the world as each country also has food that resembles their home country's food!
3. If you stay on property, they provide transportation to the parks.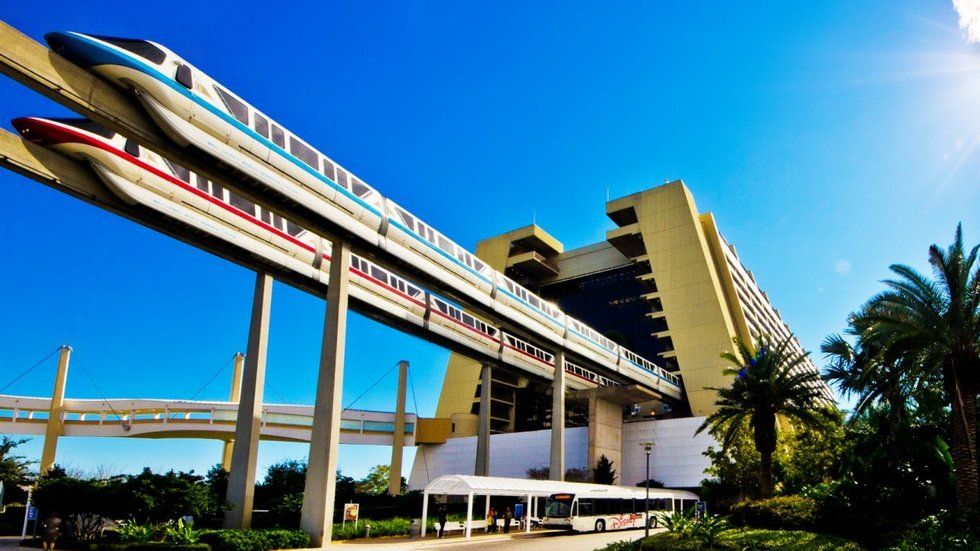 Front Seat Coasters on YouTube
There are so many perks to staying on property to save money. One of them includes saving money on cabs or ubers! If you stay on property, Disney provides buses, the ferry boat, and the monorail to get you to the parks at Walt Disney World! Depending on where you stay depends on what type of transportation you will have to the parks. There are only three resorts on the monorail tracks, so if you don't stay there you will most likely be taking a bus, or you can take the ferry! You will also soon be able to take a Gondola Skyliner from the value resorts to Hollywood Studios and Epcot!
4. The atmosphere makes you feel like a kid again.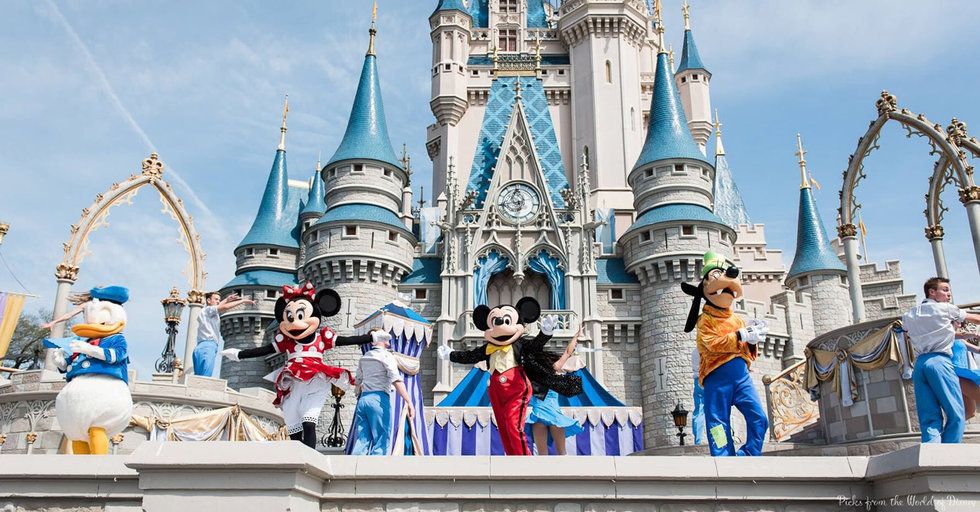 Just walking into Magic Kingdom park at Walt Disney World will make you feel like you are ten years old again. It seems unreal and just by walking in you already feel the magic of the place as you see the Castle for the first time! Watching the firework show, Happily Ever After, on the castle will also make you want to ball your eyes out as it makes you miss your childhood and make you wish you never had to leave!
5. There are adult rides and kid rides.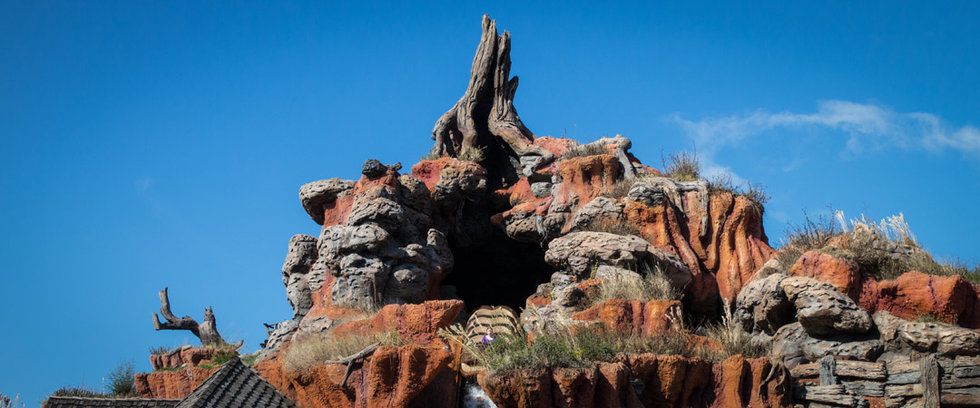 Disney is not just for kids (but Trix are). They have something for all ages to make sure everyone can have a great time! They have kid rides from It's A Small World to Dumbo. As far as medium-sized rides go, you can't go wrong with any ride in Frontierland! Try Big Thunder Mountain or Splash Mountain! Splash Mountain is great on days where it's too hot NOT to do the water rides! If you're looking to get soaked Kali River Rapids is a must do, just make sure to make an extra set of clothes for the day!
6. Disney Springs is great for A night out outside of the crowded parks.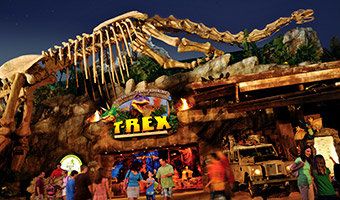 If you're looking for something to do at night outside of the crowds, Disney Springs has a lot of great things to do for all ages. They have a bunch of different restaurants and shops, so you can never go wrong with a night out here! If you're looking for a kid-friendly dinner place, I'd recommend the T-Rex cafe as they have a few hands-on activities in the restaurant that will definitely keep the kids busy! They also have a Sprinkles Cupcakes in Disney Springs, so make sure you save some room for dessert!

7. Cast Members go out of their way to make sure you have a magical vacation.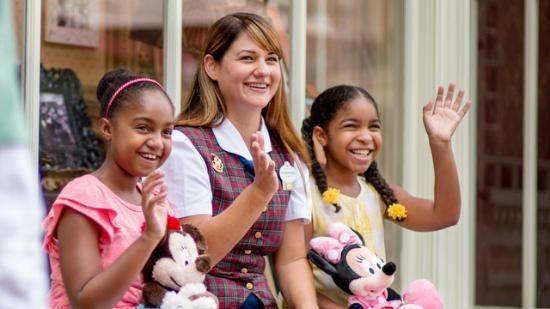 Whether this is by giving you fast passes for the next ride of your choice, or giving you a prime place to watch the parade, the cast members at Disney World always go above and beyond their role to make sure YOU have the best time you can possibly have. If you ever have a great experience with a cast member, be sure to tweet to @WDWToday with the hashtag #CastCompliment! However, if you do not have twitter, you can go to Guest Relations, and they can get the compliment to the right cast member!
8. The nighttime shows will leave you amazed.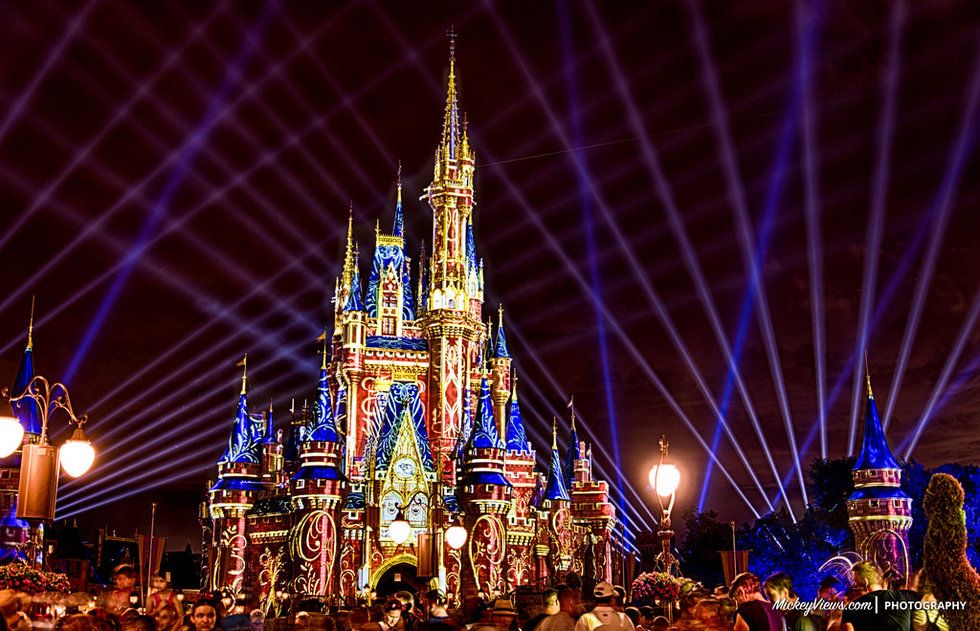 In each park, there is a nighttime show that will amaze you. In the Magic Kingdom, it's the Happily Ever After fireworks and projection show which showcases all of your favorite Disney films along with projections, lasers, and fireworks. In Hollywood Studios, you have Fantasmic! This is where you see Mickey as the Sorcerer's Apprentice as he dreams about good and evil battling it out on the water! In the Animal Kingdom, you have Rivers of Light. This show is also on the water and is similar to Disney's California Adventure's World of Color nighttime show. In Epcot, there is the IllumiNations show. This is a fireworks show that takes place in the lagoon around World Showcase in the park. According to disneyworld.disney.go.com, it is supposed to showcase the spirit of humanity.
9. The weather is great depending on when you go.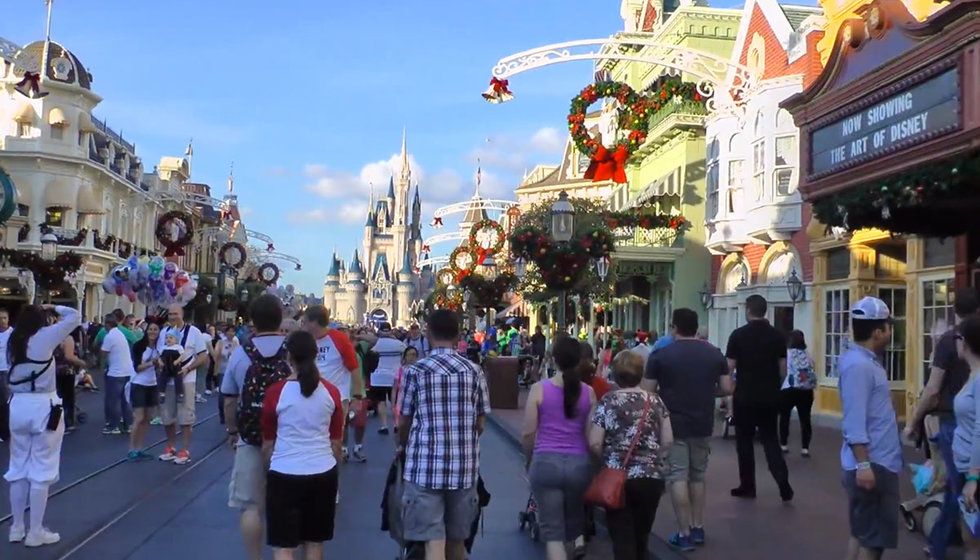 For ideal weather, you definitely want to go more so in the fall or spring season as it gets way to hot during the summer to be able to enjoy the weather. However, there is most definitely going to be rain when you go, but don't be discouraged by this! If it rains, it only rains for an hour or two before it blows over. However, if you are planning a trip during the fall make sure to watch the weather while you are there during peak Hurricane season is from August to November. However, with being in Orlando, you won't get the worst of the storm. Despite this, you should definitely stay indoors during the storm. If you stay on property, the resorts will have a team of cast members working there that are there to make sure you are fed, kept busy, and safe.

10. The holiday parties will fill you with joy.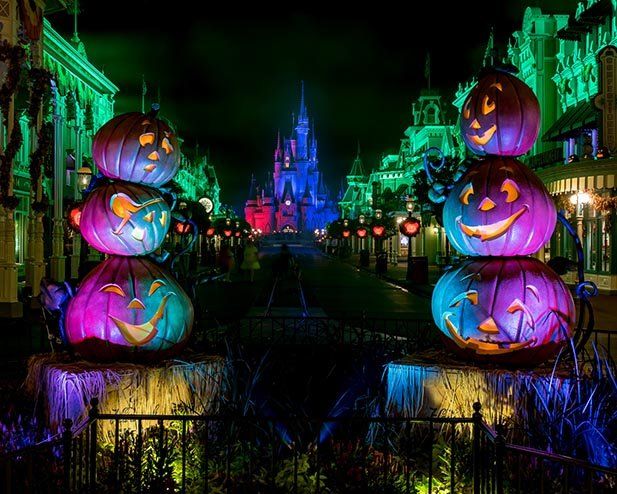 During Halloween and Christmas time, Magic Kingdom has two special parties to celebrate the holidays. During Halloween season, you have Mickey's Not So Scary Halloween Party. This is a special ticketed event that requires an extra ticket along with your park admission ticket. This is a special event full of trick or treating, special character meet and greets, and costumes! This is the only event where guests who are 14 or over can dress up in costumes for the park to celebrate Halloween! During the Christmas season, you have Mickey's Very Merry Christmas Party. This is another special ticketed event and is an event full of special characters, a special parade just for this event, and special Holiday treats. Only select rides will be open for both parties, so be sure to look at that list before you buy your ticket!
11. You can balance out pool days and park days if you stay at the resorts.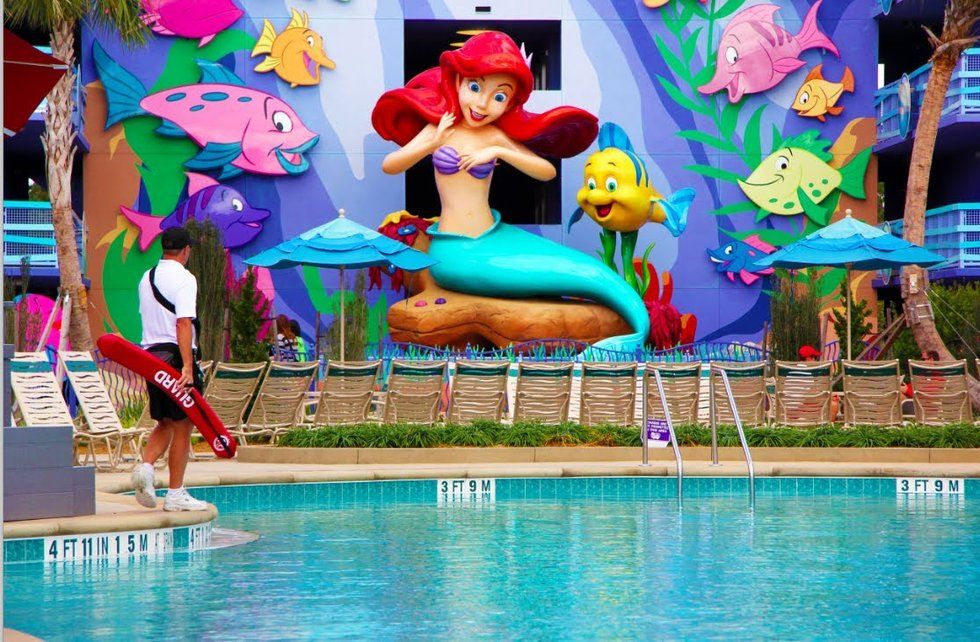 By staying at a resort hotel, you can easily balance out pool days and park days! Staying at a resort hotel on the property makes the pool days seem like park days for the kids as they can have just as much fun as they would in the parks! You can also make it more fun by making one of your pool days a waterpark day if your kids are older and tall enough for the waterpark slides! You will have two water parks to choose from Blizzard Beach and Typhoon Lagoon. Both are kid friendly, so you can't go wrong with either one!
12. The variety Of the parks make it easier for what you want to do.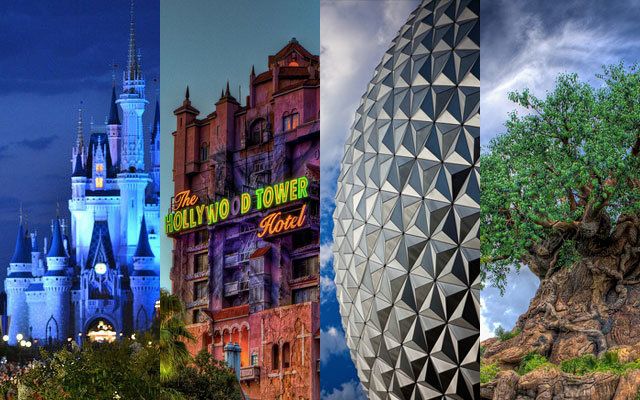 Each park has it's own unique theme so that you can choose what you want to ride and see on what days! The Magic Kingdom is the most kid friendly park, as most of the rides are more so for children than they are for teenagers or young adults. However, there are rides for both as some of the rides have a higher height requirement and are not meant for younger kids with the speed these rides can have. If you want more of a Star Wars and thrill ride day, you would definitely need to check out Hollywood Studios. Hollywood Studios is home to the famous Tower of Terror drop ride, Star Tours, and soon to be Star Wars Land! If you want to check out the new Avatar land and see some animals, Animal Kingdom is the way to go! The Animal Kingdom is home to the land of Pandora, Kilimanjaro Safaris, and the roller coaster Expedition Everest.

13. If you want to do more than one park in a day, you can.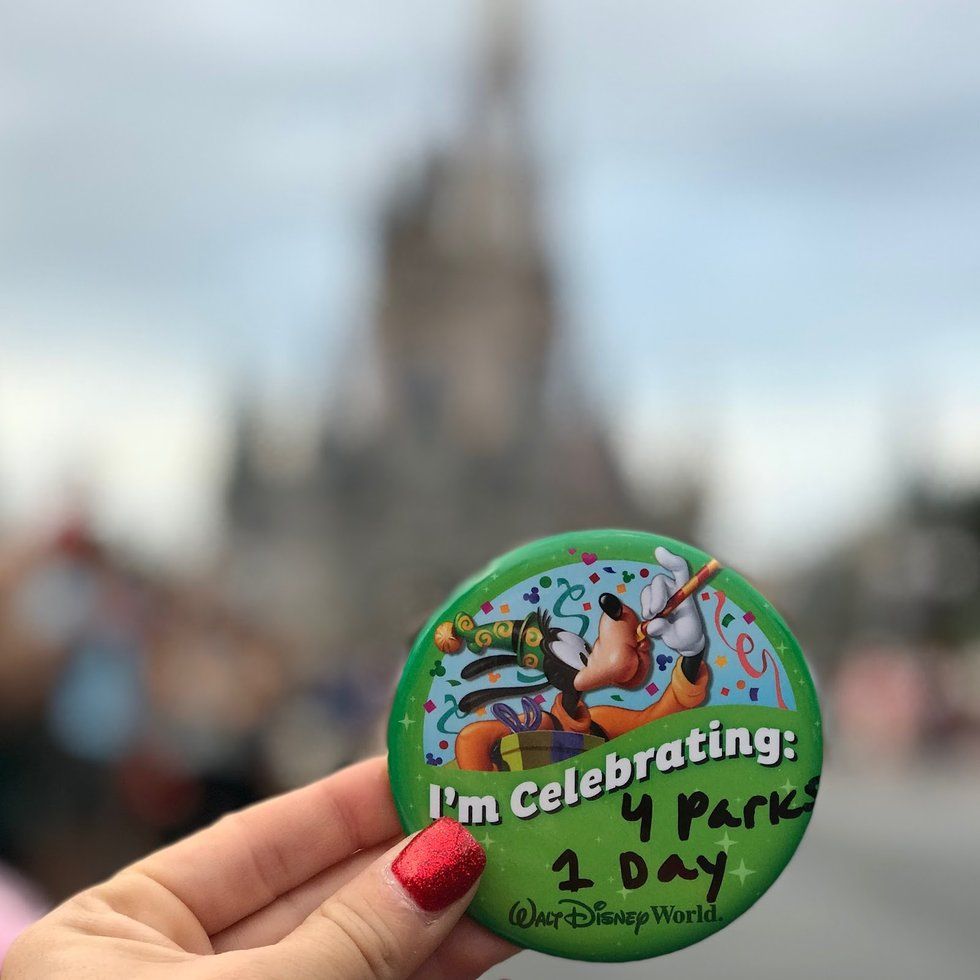 If you're a thrill seeker and an adventurer, you may want to adventure out and do more than one park in a day. Disney has this option for you with the park hopper option! This gives you the option to visit more than one park in a single day if you so choose so that you are not stuck in one park for the whole day. If you have the spirit of an adventurer, then I recommend trying the four parks in one day challenge. This is where you visit each park and ride at least one attraction before heading to your next park! It can be a fun adventure as you can only use your three fast passes for one park. So, I recommend booking a FastPass for one attraction, and then once you're in line book your next FastPass, so you don't have to waste time in line!
All of these reasons are what make Disney Word great. The parks give you a variety of things you can do so that you have a magical time no matter how you decide you want to plan your trip! They even have cast members who can help you plan your trip if need be, which makes them extra special employees. There is no telling how far you'll go with planning out your next trip! Hopefully, these reasons will make you want to make your next vacation, a Disney World one.
Related Articles Around the Web