Without a doubt, Walt Disney World is the most magical place on Earth. Built on happiness and established to create memories that last a lifetime.
There is so much love embellished within this place of escape, where better to start a life together? But, be wary of the cliché. You want this special moment to be unique because everyone you seem to know has been proposed to in front of Cinderella's Castle. Main Street U.S.A. is filled with magic, but it's also very overwhelming.
Not that there's anything wrong with a castle proposal, but I personally wouldn't want this once in a lifetime moment to be stressful and basic. I believe proposals should be a little more intimate. If you're thinking about popping the question on your next Walt Disney World trip, here are some places that promise to capture your start of forever.
1. Maharajah Jungle Trek | Disney's Animal Kingdom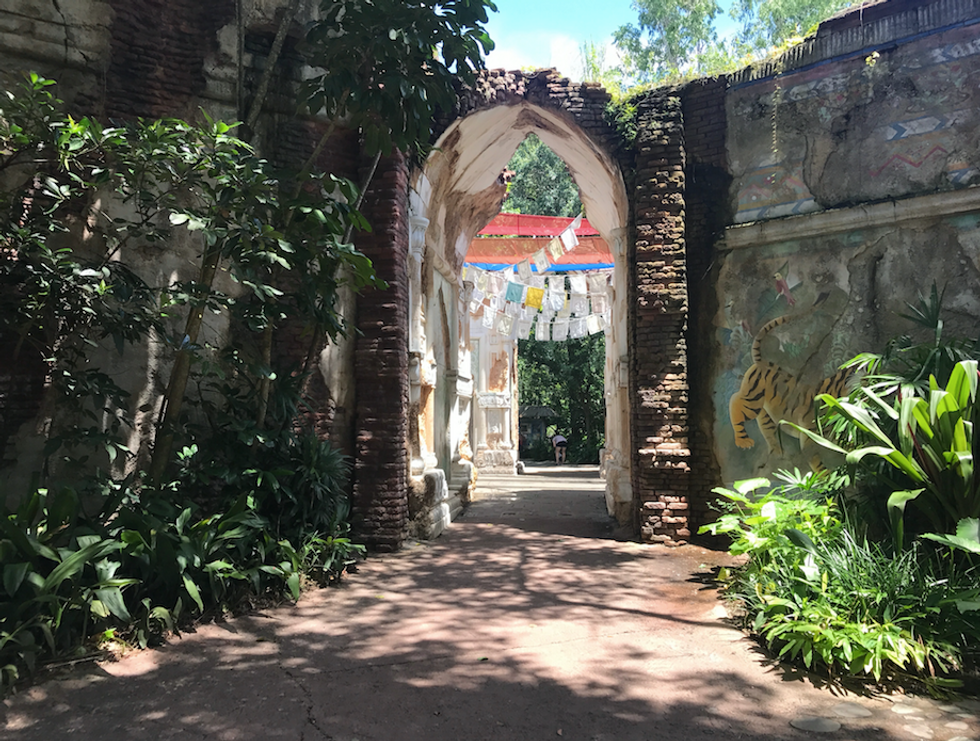 Disney's Animal Kingdom is filled with whimsical areas. The attention to detail is breathtaking, especially in Asia's Maharajah Jungle Trek. As you visit the animals, take a glimpse of the culture drenched within this walking trail. You can do it at your own pace, taking as much time as you please. Typically this trek is pretty quiet, allowing for the perfect moment to stop and ask that life-changing question.
2. Yacht and Beach Club Lighthouse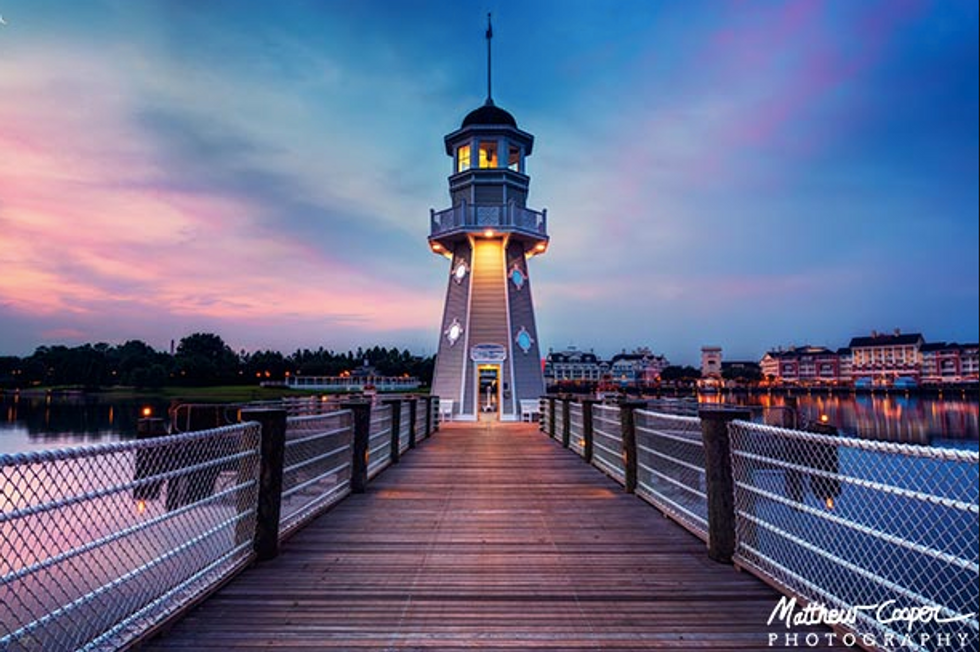 Bring a touch of New England to your Disney adventure. As the sun drips into the glistening lagoon, take a stroll down the pier to at Disney's Yacht and Beach Club. As your simple conversations develop into something so much more, the setting for your moment to ask will be nothing but a nautical enchantment.
3. French Pavilion Garden | Epcot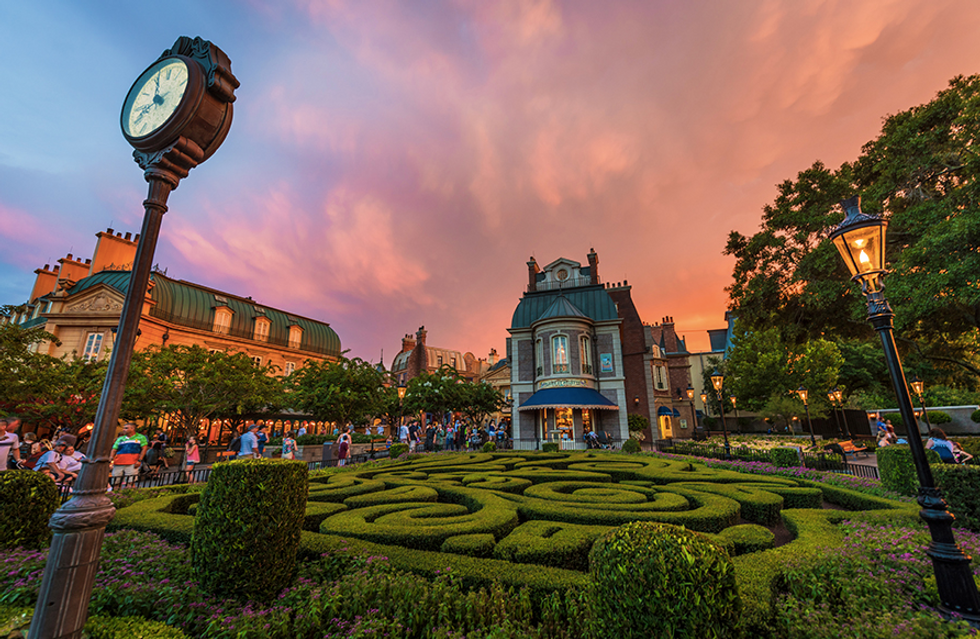 Tucked away in a nook aside from the hustle and bustle lies the romantic garden of the French Pavilion. It's pushed away from the crowd as dusk rims the sky with warm hues of pink and gold. You're marking on forever laces the garden where park benches await. After you pop the question, I high key recommend grabbing a macaroon ice-cream sandwich and watching Illuminations.
4. Liberty Square River Boat | Magic Kingdom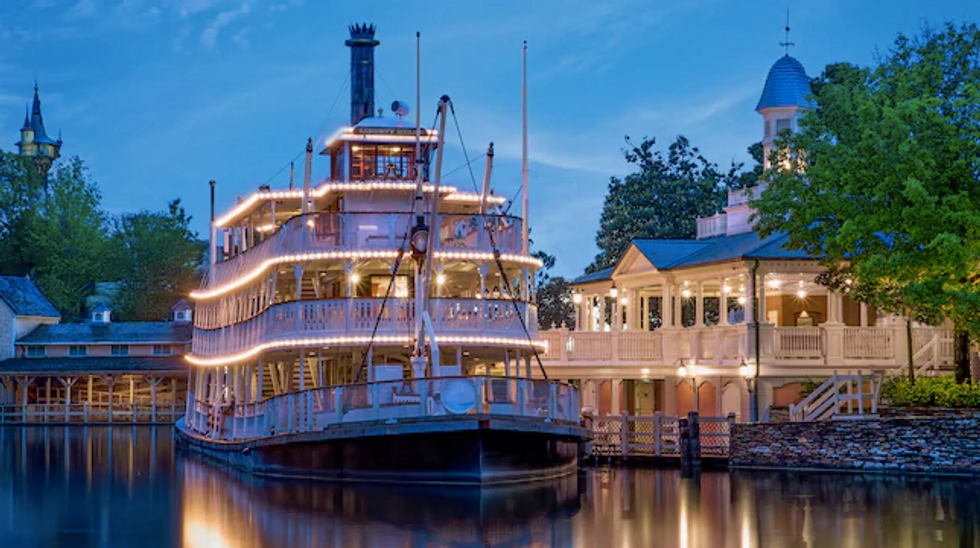 Take a breather from your day full of Magic Kingdom adventures and relax on the Riverboat. Bring your significant other to the second level of the boat and have that deep conversation of always, floating along the Kingdom's edges. It's the perfect moment made for two.
5. Back Side of Cinderella's Castle during Happily Ever After | Magic Kingdom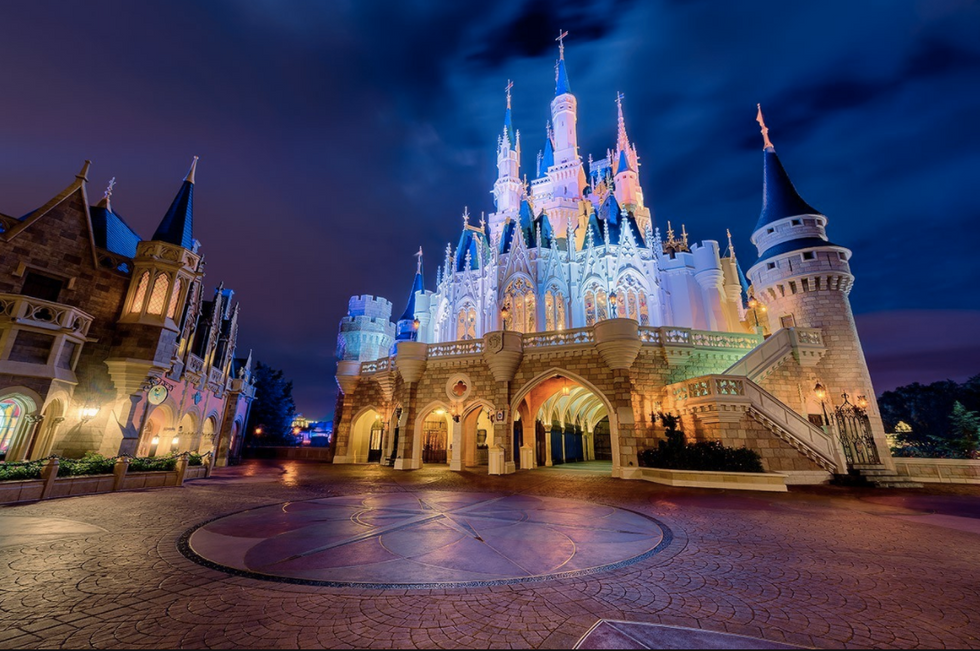 What's a better fairytale moment filled with dreams coming true, shared with fireworks flickering high above your head. During Magic Kingdom's nighttime specular, Happily Ever After, there's a brief pause before the end of the show. A deep captivating voice blurs over the surrounding world calling, "Go, let your dreams guide you, reach out and find your 'happily ever after.'"
This is sure to bring your future fiancé to tears. I wouldn't do it in front of the castle, there's too many people shoulder to shoulder and you want this moment to be shared between the two of you. No need to overwhelm, in Fantasyland near the arches separating new from old is never too crowded for a moment like this.
6. Grand Floridian Ferry Dock | Disney's Grand Floridian Resort and Spa

Glamorous whites circle your world, the watercolor painting above leaks its pinks to rose and blue. As you make your way to the ferry dock, before you head over to Disney's Magic Kingdom, the moment to get down on your knee will feel nothing but right.
7. Oasis | Disney's Animal Kingdom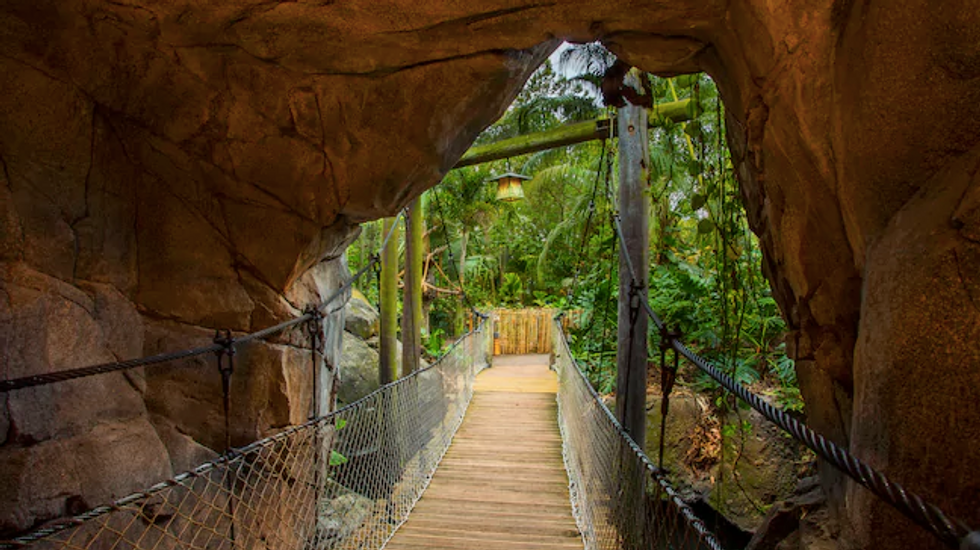 People typically have a tendency to overlook the beauty of the main entrance in Disney's Animal Kingdom. It's funny because it was built with a steep incline to slow guests down, but they usually get too excited about being there to take the entrance in.
Stop for a second, before you get to the Tree of Life, take a stroll on the wooden bridges as you explore the hidden caves. It's the perfect secluded area to have a private moment before you ask about forever.
8. Cinderella's Royal Table | Magic Kingdom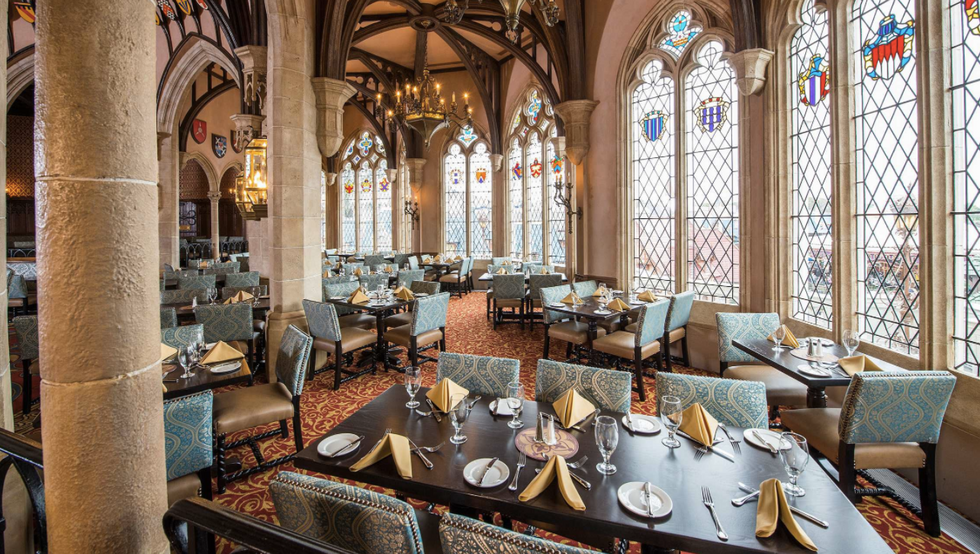 This one will involve some pre-planning, but trust me it will be worth it. If you call about six months in advance, you will have a pretty good chance of having the opportunity to dine in Cinderella's Castle. Help tip: there is actually a Disney Fairytale Wedding proposal package for this, for sure worth looking into.
There's a seat with a window overlooking Prince Charming's Carousel, a recipe built for the perfect princess proposal. I have a feeling tears will be in order.
9. Polynesian Beach | Disney's Polynesian Village Resort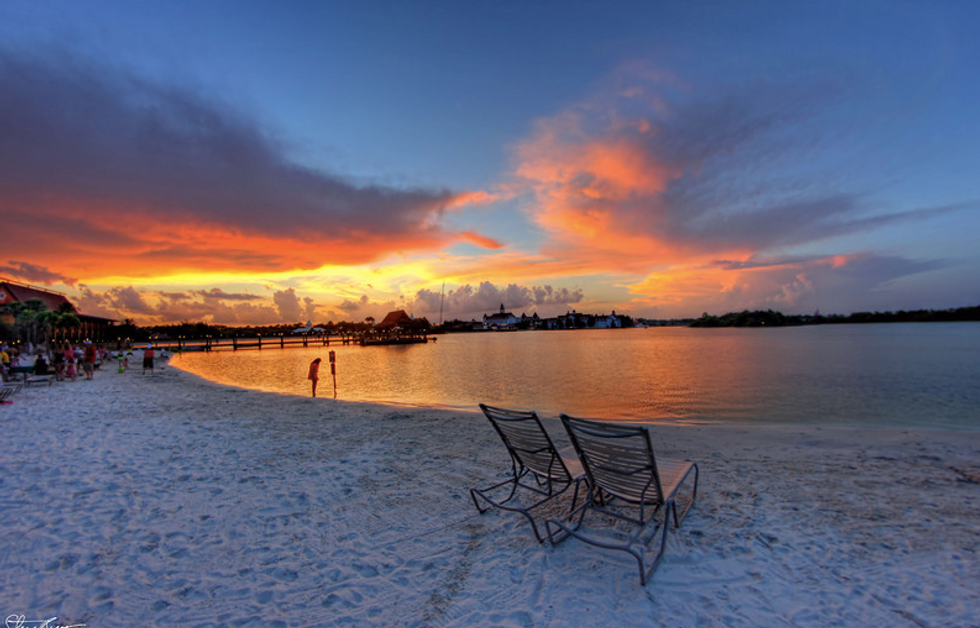 Slip into a realm of Pacific royalty. At Disney's Polynesian Village Resort, the beach takes you to an island far away from this busy world. Slow things down and watch the golden sun sip into the 7 Seas Lagoon. I swear every time I've gone the world stops spinning for a moment and everything just feels right. It's a great place to start your always.
10. United Kingdom Pavilion | Epcot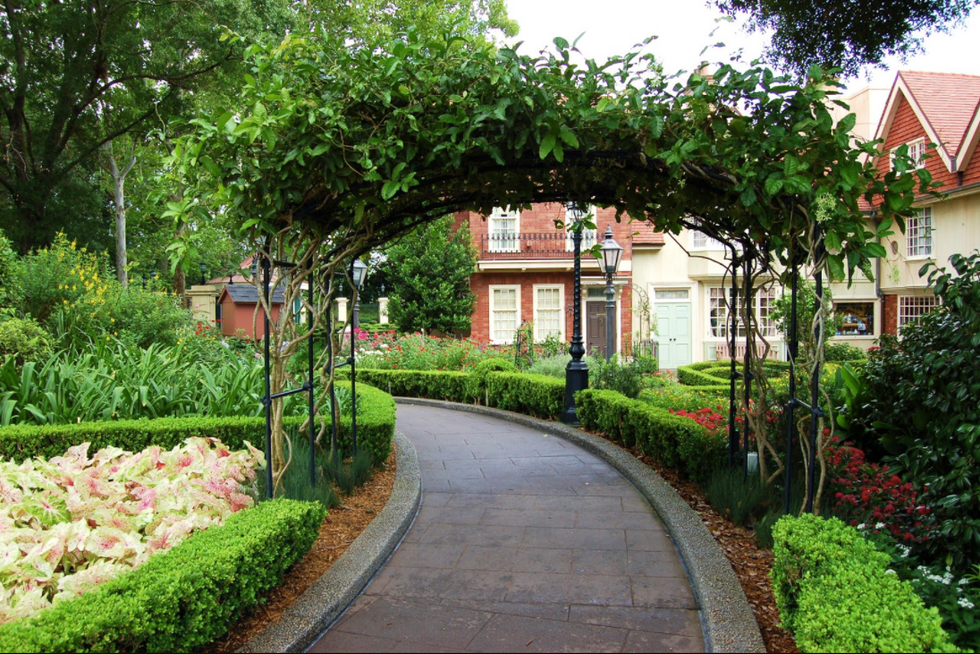 Let's be honest, anywhere in Epcot's World Showcase would be a perfect proposal spot, but I feel these types of things require an extra special place. Sneak away for a second when you reach the United Kingdom. In the back past the merchandise shops, you'll find another hidden garden. Again, it's never busy over there. It's a beautiful spot to talk about your future and there, you can start it together.
11. Train Station | Magic Kingdom

If you're looking for Main Street U.S.A. to be the backdrop of your special day, but you don't want the havoc of it all to interfere with your special moment (or you just fear being basic), don't worry-- I have got you covered.
Take a walk upstairs to the Train Station, it's normally pretty empty up there and has a beautiful view overlooking the Kingdom. It's the best of both worlds, you can get your castle picture and you won't be overwhelmed. Fun fact, you can also have your wedding here.
12. The Festival of the Lion King | Disney's Animal Kingdom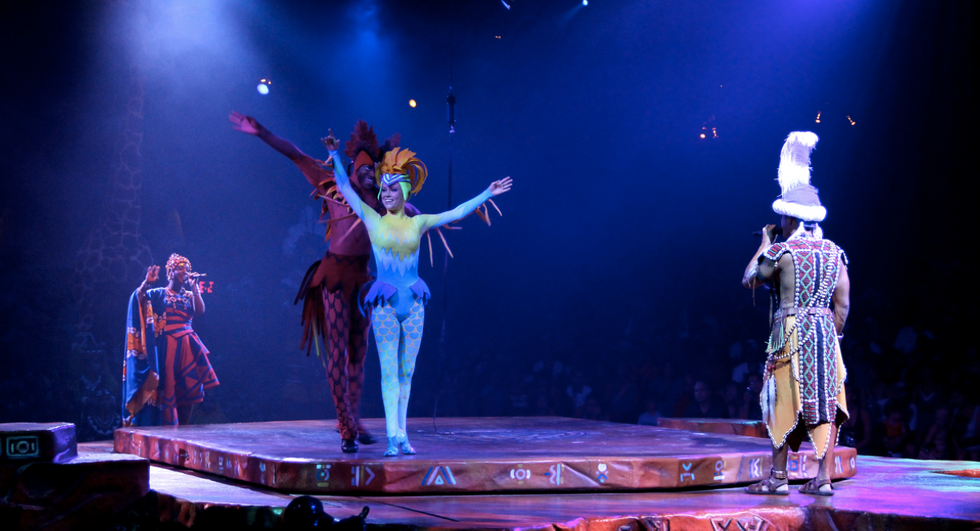 If you tell a cast member you that you would like to pop the question during the show, I can promise you they will do everything in their power to make it perfect. Make sure you ask beforehand, so they have time to make your moment just right.
The best proposal that I've ever witnessed happened during the Festival of the Lion King. During "Can You Feel The Love Tonight", a man sitting in the VIP row got down on his knee and pulled out a ring. As the bluebird flew above their heads, dancing her way back to her lover, his girlfriend nodded her head yes as tears spilled down her face. As you can imagine, the whole theater was sobbing of the cuteness with them.