It could be really annoying being home for the summer and having nothing to do on your day off. But, it is even worse when you can't figure out what you want to do in that spear time. You only have four months home and have lots of time for adventure and open opportunities. Life is so much better when you are trying new things and waking up not knowing what the day has in store for you. So, here are a couple of things to do over the summer when you can't think of anything.
1. Go for an early morning run on the beach.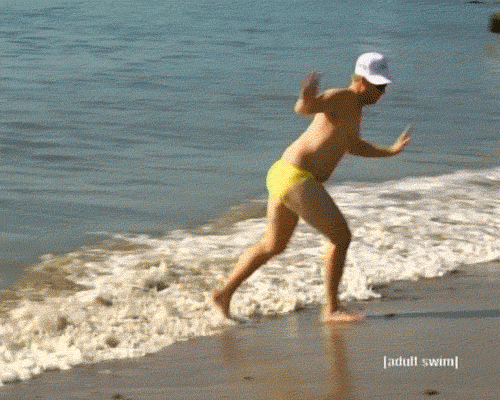 Nothing is more energizing knowing that you are waking up and getting some exercise in.
2. Bake or cook something completely new.

Even if the recipe seems sort of complicated, just give it a try. You never know
3. Go explore the closest city near you!
I am lucky enough to have NYC right in my backyard and you there are always new things going on.
4. Explore Pinterest.
Make a DIY project and make a day out of it! I mean who doesn't love shopping around in Michael's anyway?
5.Binge watch a new T.V. series that you didn't think you would like.

You would be surprised as to what catches your eye.
6. Sell stuff on Ebay.
Ok, I know this doesn't sound like fun. But, if you clean up your room, you could find some really great things that you can sell and plus it is easy money.
7. Go to your local farmer's market.

Even if you aren't big into cooking it is cool just walk around!
8. Go to a baseball game!
I mean hey, it is America's past-time.
9. Take yourself shopping!

It is good to treat yourself every once in awhile so why not!?
10. Read a book!


Whether its a book series or just something you have been dying to read, go escape into another world with a new book.
11. Redecorate your room!
Change up your bedroom with some new sheets and pictures to keep it more updated.
12. Go out to a new restaurant!
Eat food that you have never eaten before and that is totally outside of your comfort zone. You may surprise yourself.