As young adults, it seems as though most of us do not have much to look forward to when the warmer weather starts to approach. When we were younger, summer meant a three-month long vacation full of going to the beach every day, night swimming, eating ice cream, having never-ending sleepovers with friends, surrounding bonfires, going to carnivals, going to theme parks, getting tan, having sandy toes, being relaxed, and having endless fun. To put it more concisely, summer meant all play and no work.
Summer has now taken a 180 spin in the opposite direction for those of us who are young adults preparing for our futures. Now when we think of summer, we prepare for work, internships, and for some of us, summer classes. Instead of having a three-month vacation, we work five days a week and are lucky to even have a weekend off. It is a very depressing thought that from here on out, summers will never be the same from when we were young with no responsibilities.
However, that doesn't mean that as young adults we cannot have fun. Here are 25 suggestions to do in the summer to make your "break" suck a little less:
1. Go to an exotic ice cream place.
2. Go to a concert.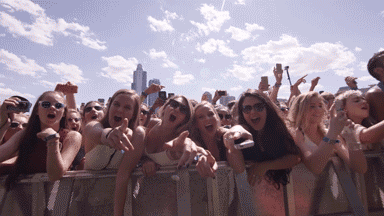 Find a concert with cheap lawn seats, grab your friends and pack up a large blanket to sit on with a cooler full of Bud Light Limes. Even if you don't know the artist or band, this is an extremely relaxing yet fun summer night, surrounded by good people and good music.
3. Go to a theme park or carnival.
4. Plan a mini vacation.
Most of us won't have the time to go anywhere for more than a weekend, but that doesn't mean you can't go anywhere for just a weekend. Call your friends, book a nice hotel either in a city or near a beach and immerse yourself in a new surrounding.
5. Take a road trip.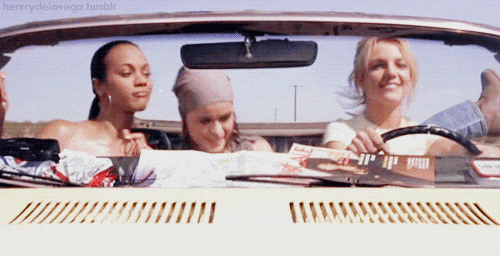 Whether it is for the day, for the night, or for the weekend, take a long drive with friends. Roll the windows down, play some jams, and go somewhere you've never been before.
6. Go on a picnic.
Whether you go on a date, with friends, family, or alone, a picnic is a great way to enjoy a beautiful day, have a nice lunch, and perhaps do something you like to do but never have time for – such as catch up with an old friend, read a book or magazine, draw, write, etc.
7. Experience a new place.
Do some research about a place you've never been to that's close enough to travel to for the day, whether it be a cute town with some history or as simple as a well-known restaurant you've always wanted to try.
8. Go to a museum or art gallery.
Museums and art galleries may sound boring, but you have no idea how interesting and eye opening they actually can be until you experience them.
9. See a play.
If you're fortunate enough to see a Broadway play, you won't be disappointed. Look for tickets for you and a friend, put on a nice outfit, see a play, and enjoy a nice dinner under the city lights.
10. Go on a hike.
11. Go to a boardwalk.
12. Visit a friend from school.
13. Reconnect with an old friend.
14. Go to a waterpark.
15. Go to an open-mic night.
16. Have wine night on the beach.
17. Go for a bike ride.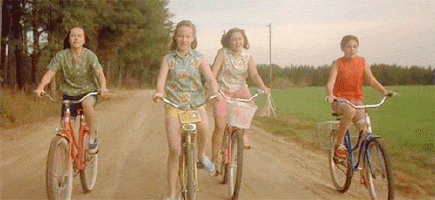 18. Have a game night with friends.
You have no idea how much fun board games actually are until you play them again. PUT DOWN THE PHONES and actually make memories with those you love!
19. Document the summer.
Challenge yourself to be "artsy" and take pictures of what you do this summer. Don't just take them, but actually print them out and either make a photo album or collage. Or, buy a journal and write about the memories you make.
20. Do a scavenger hunt.
21. Take an art class.
22. Take a dance class.
23. Go to a new club or bar.
24. Make dinner for your friends or family.
25. Have a beach party.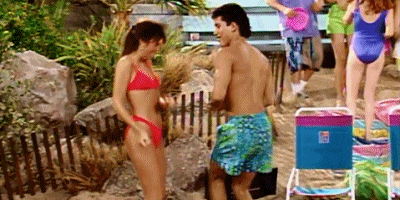 Play volleyball, have a bonfire, play some music, and have some drinks.