In the world the world there are a lot of people, and many of them happen to be celebrities. The problem with that is because there are so many celebrities, there isn't enough attention to go around and many become unseen, and sometimes they may be seen, but are not given enough credit for their hard work. That is truly mind-bottling to me. These celebrities go through so much, working day and night with little breaks, and then on their off time are being chased around by camera flashes and screaming people. They deserve a lot of credit and attention for what they deal with on a daily basis, therefore I compiled a list of celebrities that are either unseen by the media or are certainly not given enough credit for their hard work.
Here are twelve celebrities that do not get the credit they deserve (in no particular order):
1. Adam Levine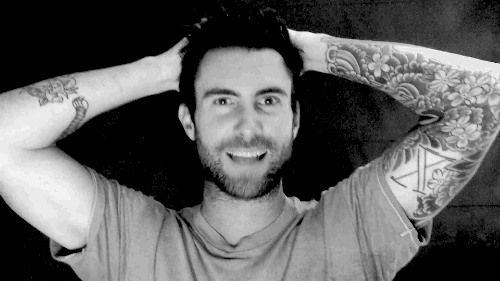 We all know him from the bandMaroon 5 and the show The Voice, but we don't take into consideration that he also collaborates with many artists as a producer, songwriter, and as a solo artist. Levine is an actor on top of it all and spends most of his time on sets and in offices working hard on television shows, music videos and albums, and creating/designing his clothing line at K-Mart.
2. Sara Bareilles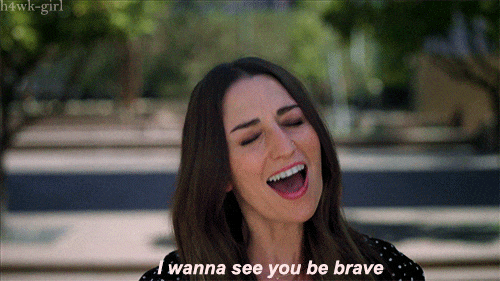 Everyone knows Sara Bareilles' songs like "Brave", "Gravity", and "Love Song", but what many don't know is that she is currently on the Broadway show Waitress and is kicking butt with her song "She Used to be Mine".
3. Briana Evigan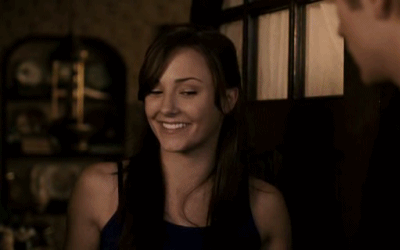 Many know Briana from theStep Up movie franchise but what they don't know is she is a super actress and exercise queen. Evigan was actually very famous in the early 2000s, but her fame winded down a little as the years went on. It's time that changes. She is an actress, singer, dancer/choreographer, and YouTuber. She has been in a lot more than just the Step Up movies. She has also been in projects such as Mother's Day (2010), ToY(2015) and Love is all you need?(2016). On her YouTube channel, she posts monthly work-out videos for those who need help coming up with specific exercises.
4. Kat Graham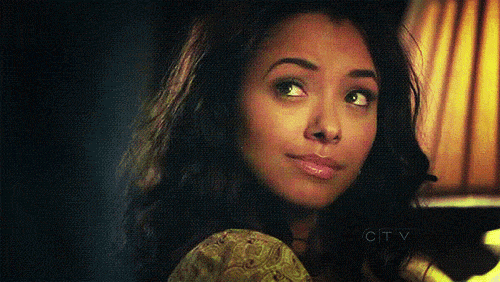 Kat Graham from The Vampire Diaries is becoming more and more known as the years go by. She is mostly known for her roles in 17 Again, The Parent Trap, and The Roommate. She has worked on too many projects to name, whether she was in front of the camera or behind. Many also don't know that she sings, and some of her more popular songs are "Put Your Graffiti On Me" and "Supa Dope".
5. Bethany Mota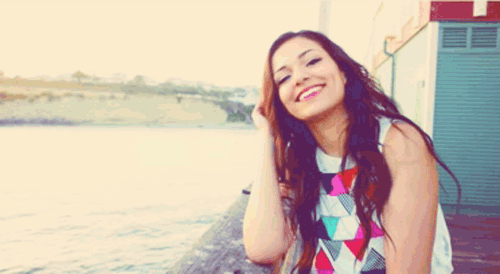 Fashion and makeup icon Bethany Mota is most known for her glorious YouTube channel that has millions of subscribers. She can sing, do really fun crafts, create a great clothing line, and teach other girls how to do their hair and makeup to perfection.Bethany, however, does more than just create in the mainstream space of entertainment. She, alongside many other celebrities, works with UNICEF and the American Heart Association to give back not only to everyone in need, and spreads awareness on her platforms.
6. Matthew Morrison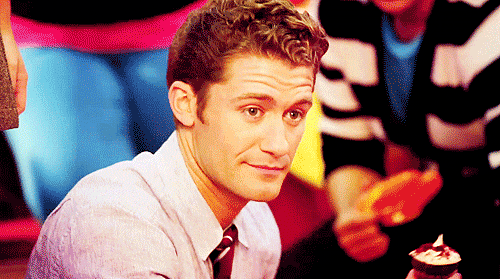 Mr. Shuster fromGlee has not been given enough credit either. Though he is not really in the spotlight anymore, Matt actually still acts, sings, and dances on Finding Neverland, a current Broadway musical in NYC and is really popular in the Broadway scene. Keep a look out for him.
7. Emily Osment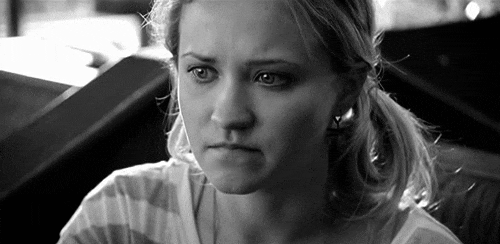 Many remember Emily as "Lily" onHannah Montana or as "Gerti" in the Spy Kids movies. She made a name for herself in the movie Cyberbully. She is also a singer and has two albums out that feature pop and dance-pop songs. In 2015 she worked with Briana Evigan on "Love is all you need?" and played a reoccurring role on the CBS series Mom. She is currently on the show Young and Hungry and has truly gotten the attention she deserves through this job.
8. Michelle Phan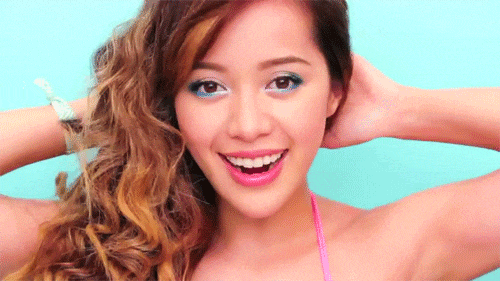 Beauty guru, makeup artist, blogger, and author Michelle Phan has been getting attention ever since she started her YouTube channel, but has failed to receive credit for all of her hard work that she does. Not only does she do professional makeup on clients, but she also cofounded "Ipsy" which is a makeup subscription service. Michelle has not only made a name for herself in the beauty community but paved the way for the other gurus in the community that may haven't been given the same opportunities as her.
9. Mark Ruffalo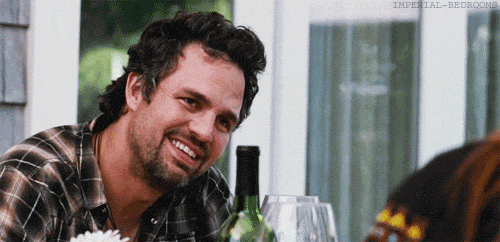 Actor, producer and humanitarian Mark Ruffalo is a hero in the shadows. We all know Mark from movies like 13 Going on 30, Zodiac, Spotlight and Shutter Island, but what many don't know is that he has won many Academy Awards, SAG Awards, and BAFTA Awards for all of his hard work. He was the executive producer of the film The Normal Heart which was nominated for a Primetime Emmy Award. Mark is a major supporter of LGBTQ+ rights and is "pro-choice". His humanitarian work is focused around "The Solutions Project" that works towards getting nearly 100 percent renewable energy for the world.
10. Adam Sevani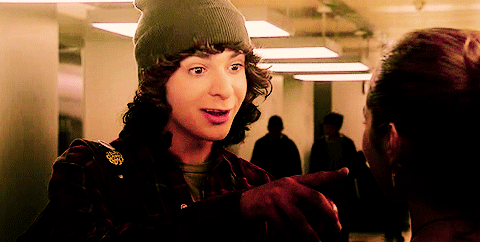 Adam Sevani is an actor, dancer, and choreographer that is known for his smooth moves in the Step Up movie franchise. Though he has not worked on many public projects, he has done numerous dance videos and performances over the years. Sevani was a part of music videos from T-Pain, Will Smith, and Mase. He has performed at the KCA's and still continues to dance today.
11. Ann Shocket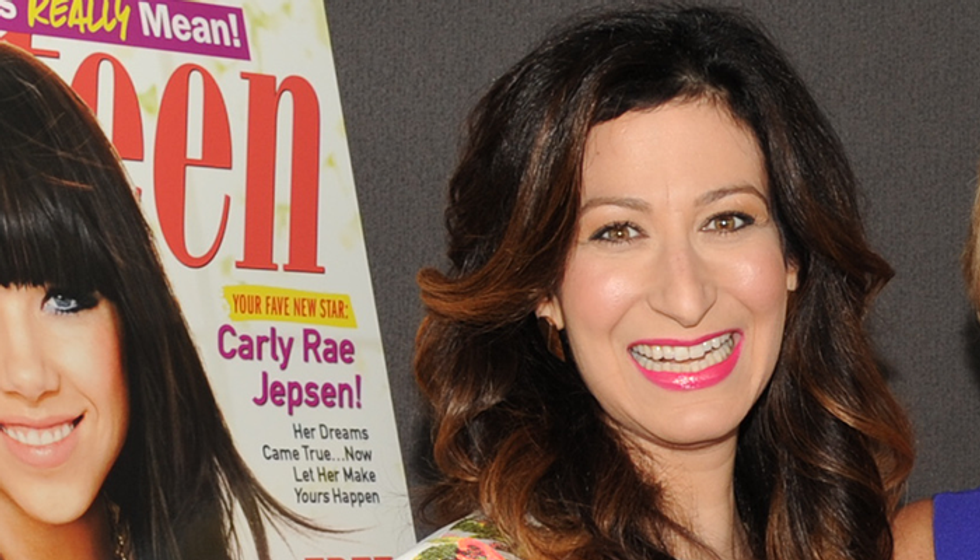 Previous Seventeen Magazine Editor-in-Chief, Ann Shoket is an empowered author and champion of all things millennial. She just came out with a book entitled "The Big Life" which is all about all of the challenges that millennial women are facing in today's world. The book is out there to say that "millennial women are changing what it means to be powerful and successful in the world--for everyone."-Ann Shocket
12. Alyson Stoner

Alyson Stoner, actress, singer, dancer, and choreographer is a well known Disney Channel actress from the shows/movies Phineas and Ferb, Camp Rock, and Mike's Super Short Show. She acted and danced alongside Adam Sevani and Briana Evigan in the Step Up movies. She started working professionally at seven years old in many music videos from other celebrities such as Missy Elliot and Eminem. She currently teaches along with other teachers at Millennium Dance Complex in Los Angeles, CA, as well as films bathtub covers for her YouTube channel. Alyson has an EP out entitled "While You Were Sleeping" that is filled with urban pop tracks about her life. She as well as Mark Ruffalo is an activist amongst many groups and spends a lot of time in Ethiopia, Africa for the "I Pour Life" project.
These celebrities, as well as many others, often get thrown to the side and are left with no credit for their hard work. It's great to have many people out in the limelight to inspire us, but there are many that often deserve more credit than those who are consistently being watched. Keep an eye out for these celebrities because you might not want to miss what's coming up next for them.