"I'm hungry."
I say that at least twenty times per day. If I don't, feel free to assume I'm coming down with something. My favorite thing to do is eat -- period. Many people believe laughter is the best medicine, but we all have days where we just don't feel like cracking a smile.
That's where food comes in.
Certainly, you shouldn't indulge in all of these every day (you'd give a whole new meaning to the term 'food coma'). However, nothing makes a bad day better quite like a little something to satisfy your taste buds.
We also don't feel like putting a whole lot of effort into a meal for ourselves when we're feeling down. Ever try to make yourself some cookies and barely get six out of the dough that was supposed to make two dozen because you've already eaten the dough? Me too.
The best comfort foods are either cheesy, chocolate-y, sweet, or salty. It doesn't matter your preference -- the secret ingredient in all of them is carbs. Go ahead. Treat yo' self.
1. Cinnamon Toast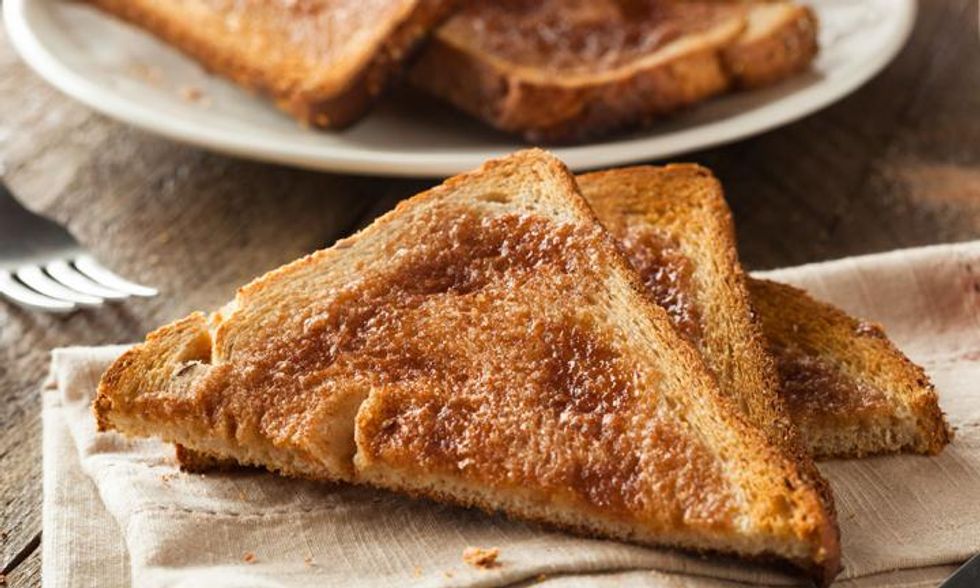 There are endless possibilities as to how you can go about putting butter, sugar and cinnamon on bread. Do you want to toast white bread and prepare it after? Do you want to use pre-packaged cinnamon rolls? Do you want the pre-packaged swirled loaf that makes the bread aisle smell like heaven?
This is number one because I'm eating the latter straight out of the bag as I type. It's amazing.
2. Nachos a la Doritos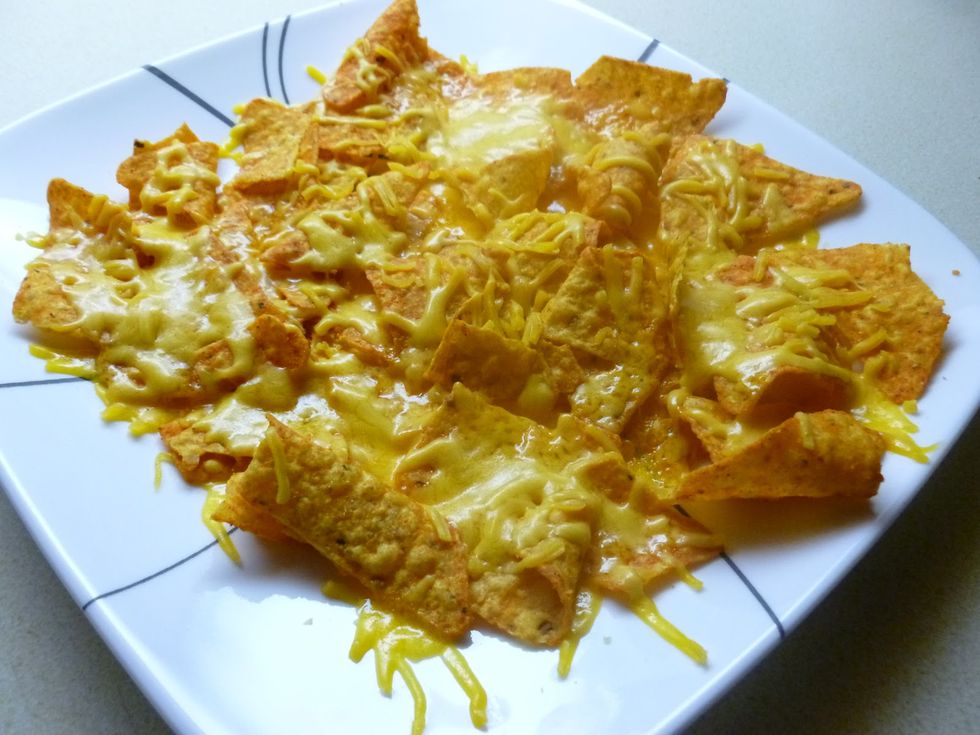 One of the best aspects of nachos is you can put whatever you want on them (within reason) and they still taste bomb. These can go in the oven or microwave -- I prefer to microwave as I'm impatient. Just throw some chips down on a microwave-, or oven-safe plate, slather with shredded cheese, heat to your desire and voila: nachos.
3. Mac and Cheese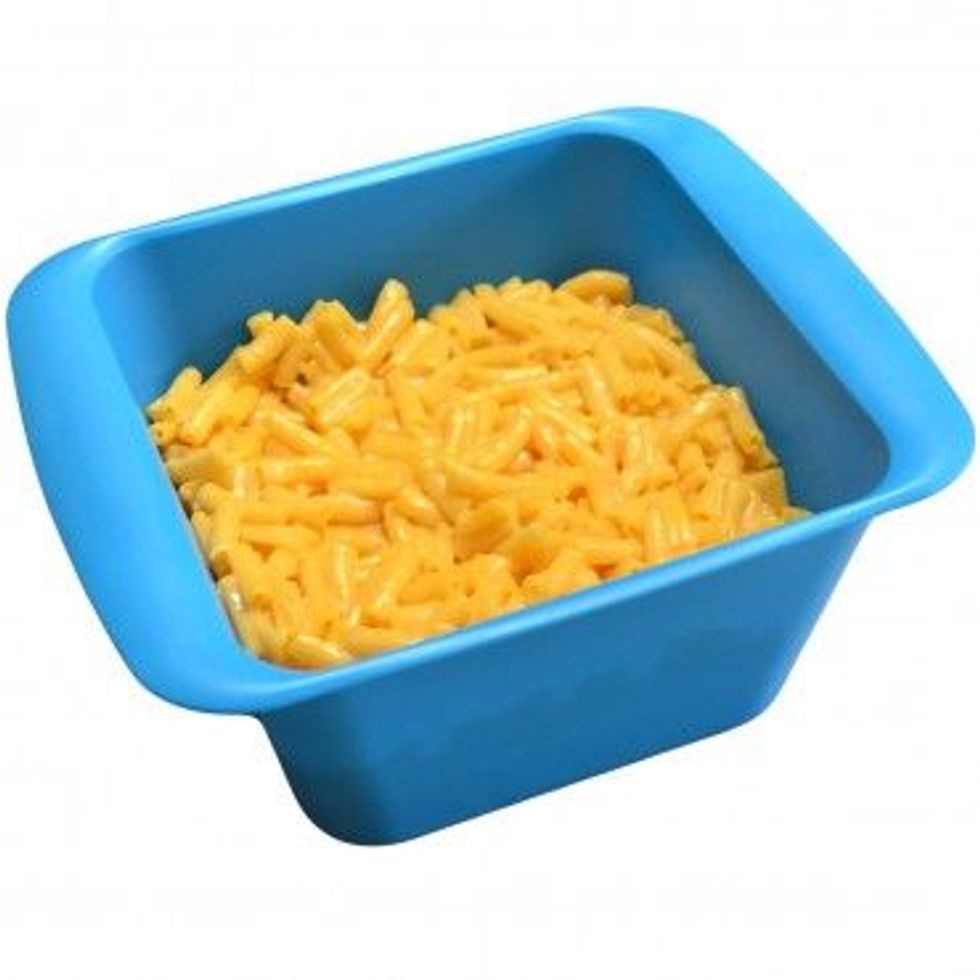 Hands down, the best few bucks I've ever spent was on the Rapid Mac Cooker from Walmart. Seriously, I've never been more pleased with an "As Seen On TV" product. It makes an entire box in the microwave in just a few minutes, no straining required, and you can eat it right out of the bowl.
It's also great for making Ramen or any other type of pasta in the microwave.
4. Soup in a Mug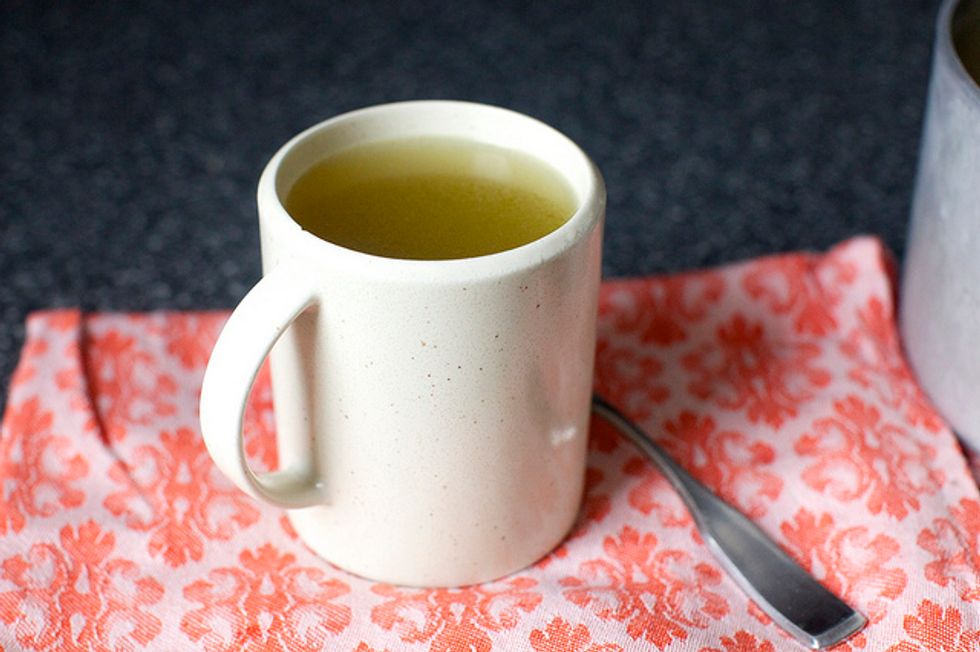 You can use pre-packaged broth or buy the bouillon and add it to hot water (my recommendation is the bouillon, because it's more for your money, lasts longer and tastes better). Season to your liking, even add some fresh or frozen veggies if you so choose, but never salt your soup before you taste it.
This is also perfect for allergies and flu season.
5. Rotisserie Chicken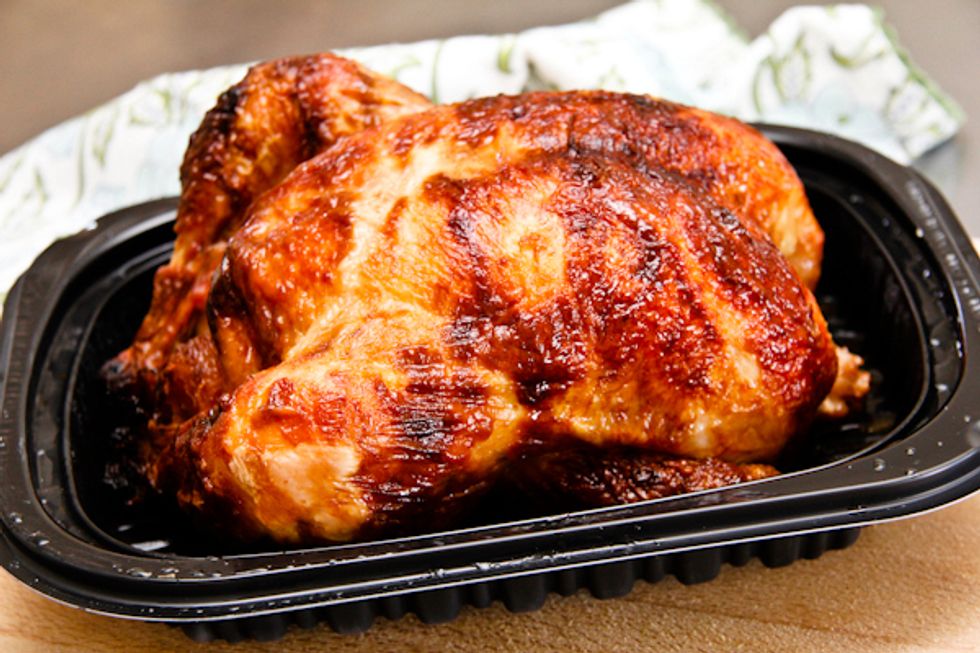 Too tired to cook tonight? Stop by the grocery store and grab a hot-n-ready rotisserie chicken. This is perfect to pick at with a fork or add to any of the recipes above -- except the cinnamon toast (just because you can do something doesn't mean you should).
6. Toaster Waffle Grilled Cheese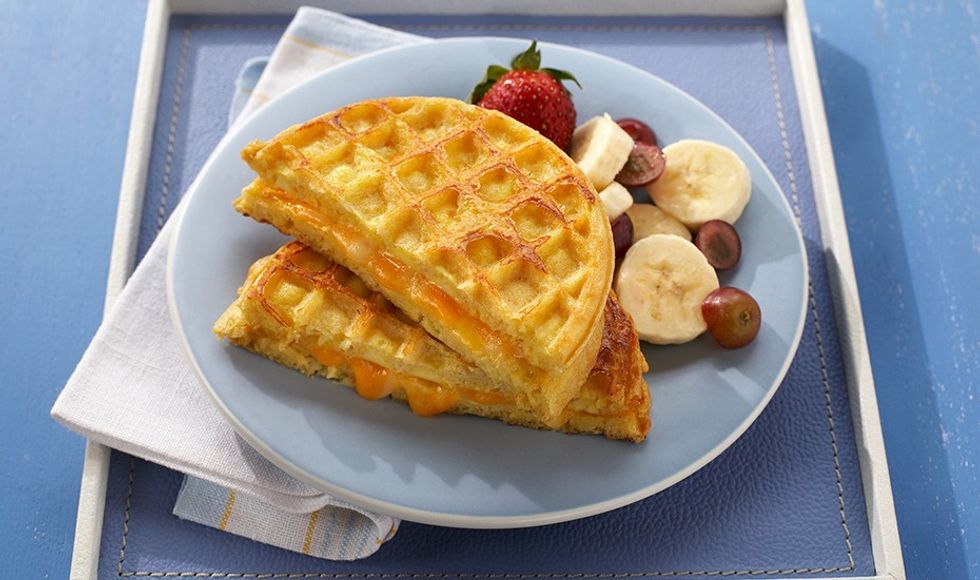 Toast two frozen waffles and prepare like you would a normal grilled cheese. To me, it tastes better than regular bread, but I could not for the life of me tell you why. Just take my word for it.
7. Ice Cream Sandwiches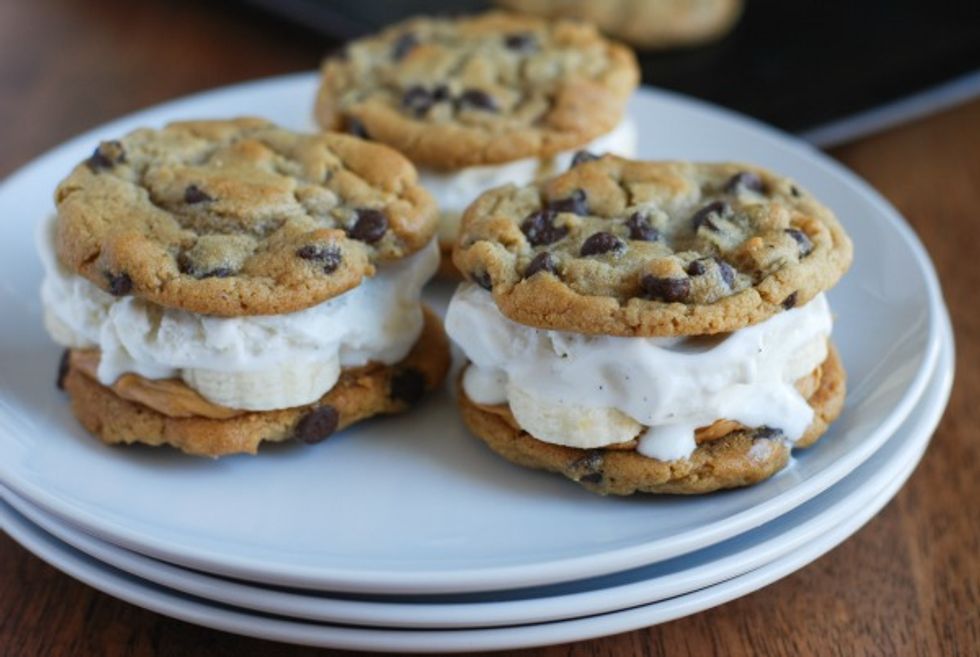 We've all seen the trend of cutting a pint of ice cream into round slices to fit perfectly on a cookie. If you don't want to ruin the container, scoop any flavor of ice cream on top of a cookie of your choice. Brownie points if you bake 'em, but microwaved store-bought pastries taste great, too.
8. Cake in a Mug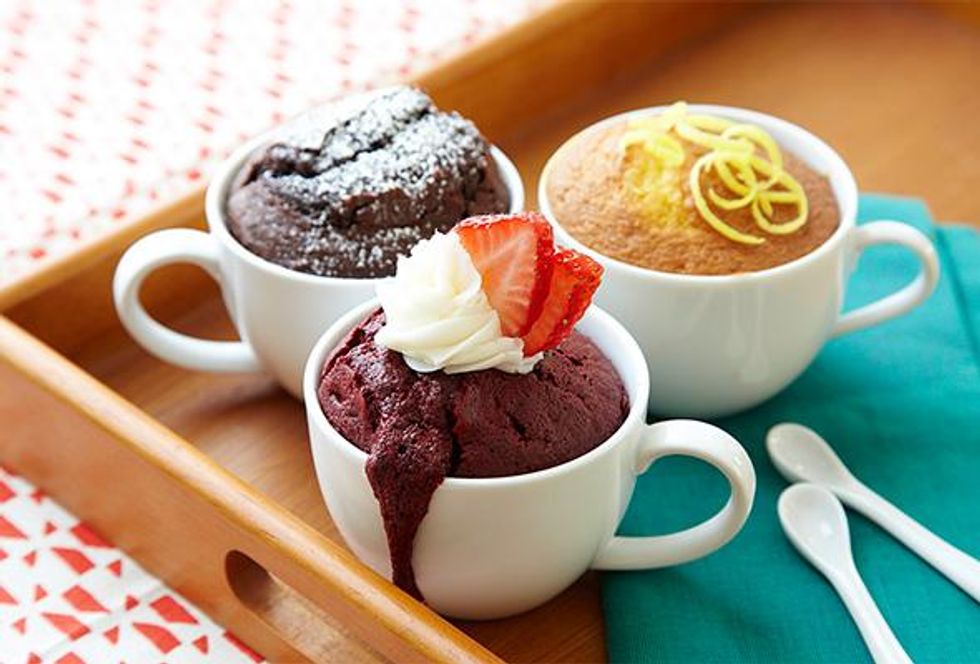 Or a brownie in a mug. Honestly, any food or flavor you're craving has a recipe to make it in a mug. Just search whatever you want and add "in a mug" to the end of it, and you'll get your wish.
Yes, even pizza.
9. Peanut Butter Pretzels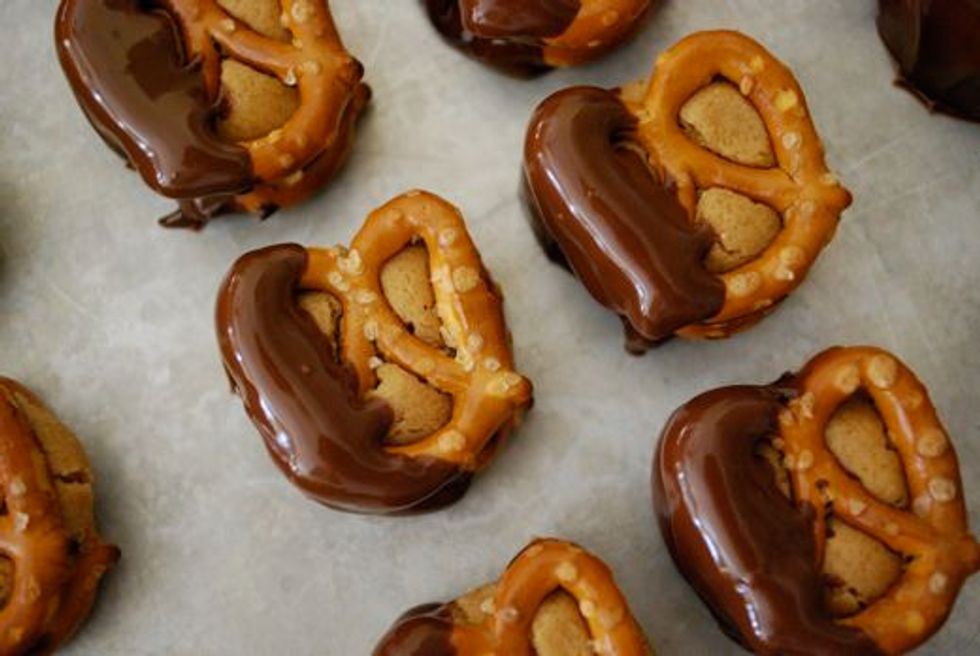 These come pre-filled, but sometimes they can be hard to find or don't have as much PB as you may want. If that's the case, grab a bag of your favorite shape (I recommend the rods or sticks) and dip right out of the jar!
Unless you share it with other members in your household -- in which case, you should probably spoon some into a paper bowl or cup (easy clean up), this works if you melt chocolate as a dip in place of the peanut butter -- or in addition.
Who's gonna stop you?
10. Chocolate Mousse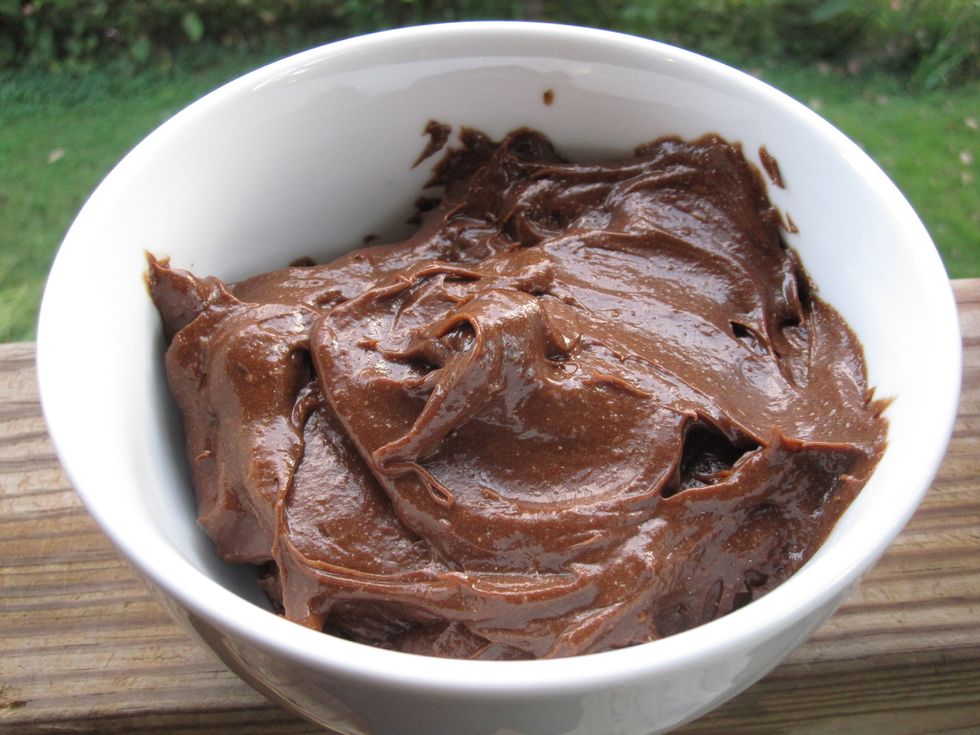 Disclaimer: this one requires a food processor or blender, but the ingredients are simple!
All you need is heavy whipping cream, cocoa powder and sugar. Sweetener works just as well in place of sugar, and sometimes I like to add a little bit of vanilla. Beware of over-sweetening; taste-test while mixing thoroughly.
I like to chill it first, but it's totally understood if you can't wait (just be sure to keep any extra covered and in the fridge).
11. Truffles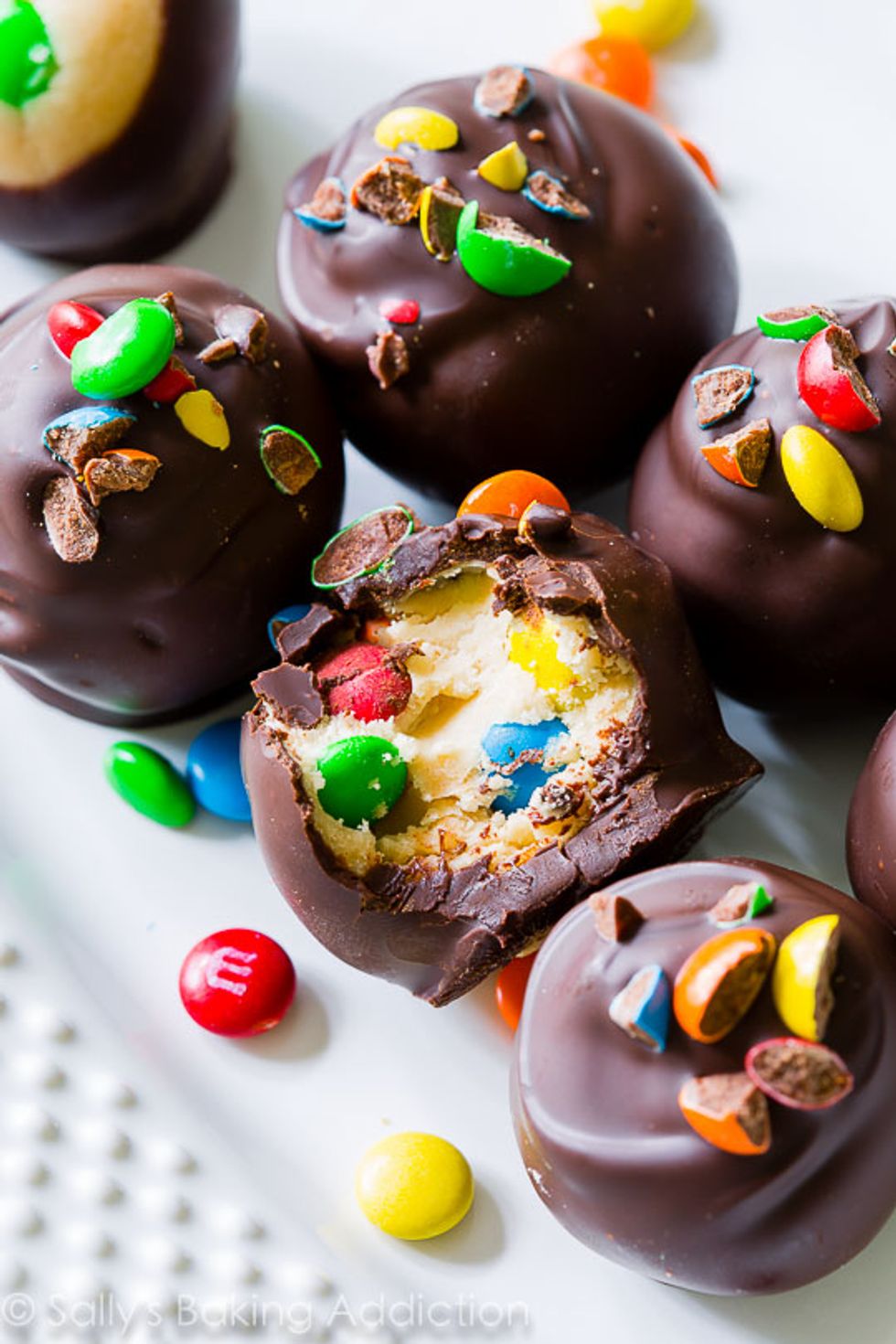 Much like cake in a mug, you find just about any truffle recipe you desire online. There's a few limitations, but my favorites are M&M and Oreo. Super simple, but requires a bit of patience waiting for them to chill (although you won't mind as you'll be temporarily full on dough).
12. Buckeyes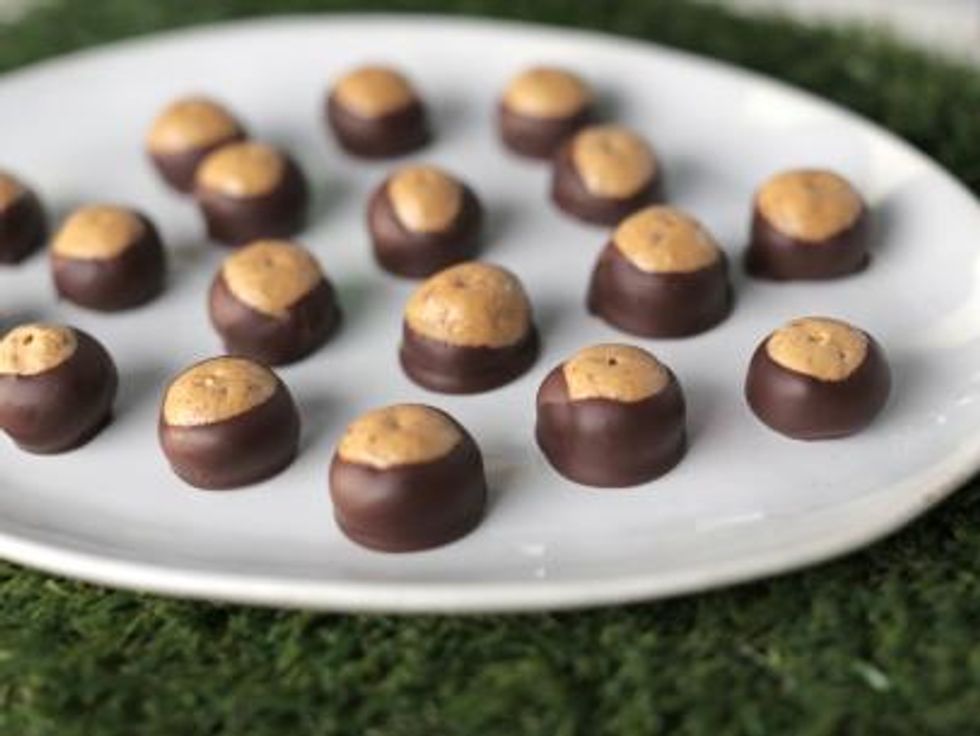 "What's a buckeye?"
Imagine if a truffle and Reese's cup had a baby. Mix peanut butter with regular butter and powdered sugar, roll the dough into balls and freeze on parchment paper to avoid sticking. Stick toothpicks into each one, dip 3/4 of each ball into melted chocolate, and freeze again.
You will then respond to the above question with, "You've never had a buckeye?!"
---
What's your favorite lazy comfort food?