Sweet Potatoes. What devilishly delicious little root vegetables. Not only do they have over 400 percent of the suggested daily value of vitamin A (good for your skin, bones, and immune system), they also have a ton of potassium (fights against strokes and high blood pressure) and fiber (helps you poop). They also have a fraction of the calories compared to regular potatoes! And Jeez Louise, are they just yummy.
Here are some easy ways to eat more sweet potatoes every day! (Like you even need any more excuses...)
1. Warm Quinoa, Sweet Potato and Kale Salad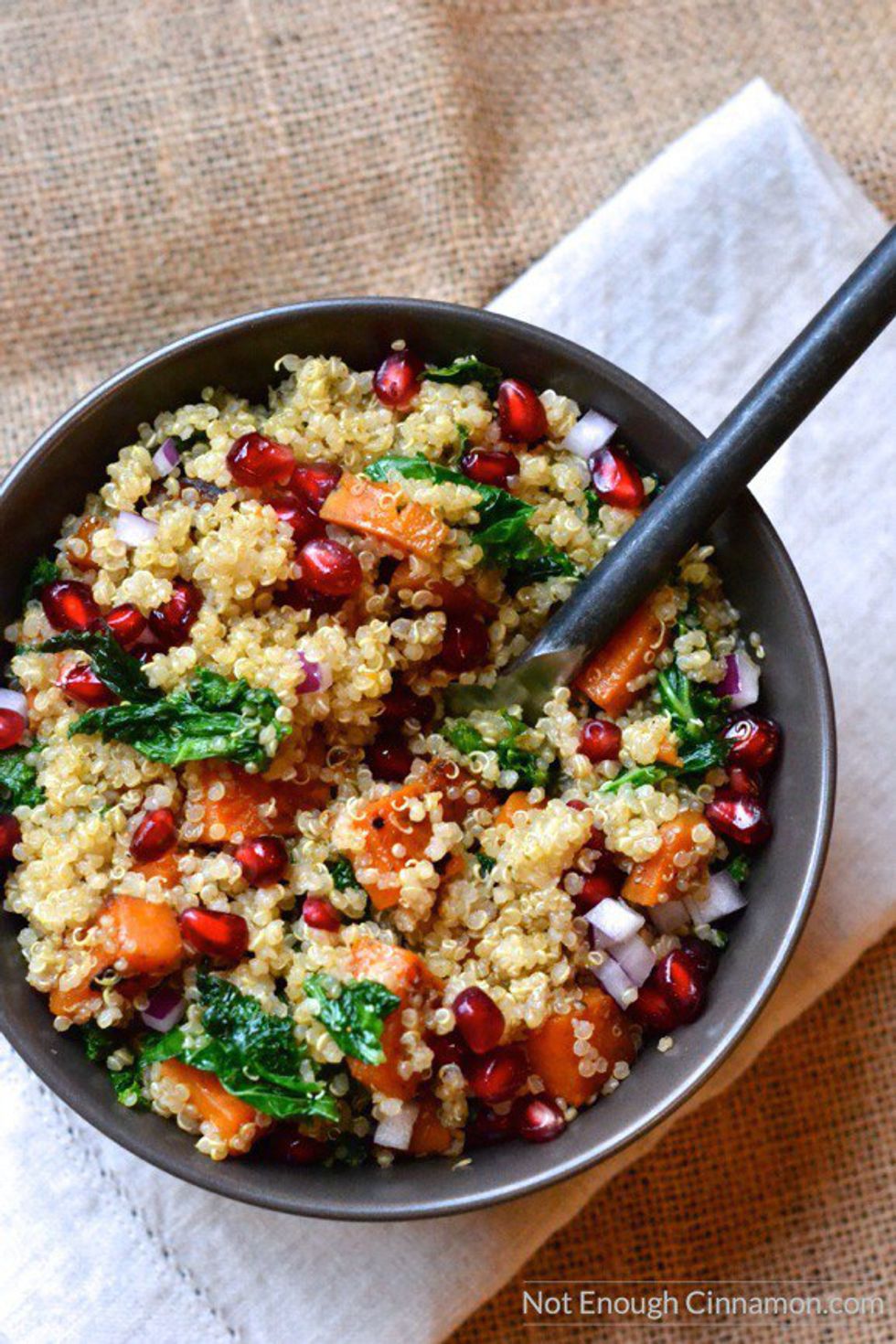 Um hi, if this doesn't sound absolutely incredibly amazing to you, you must be a very sad human. With a yummy orange dressing, you can't go wrong here. Recipe here.
2. Garlic Butter Smashed Sweet Potatoes with Parmesan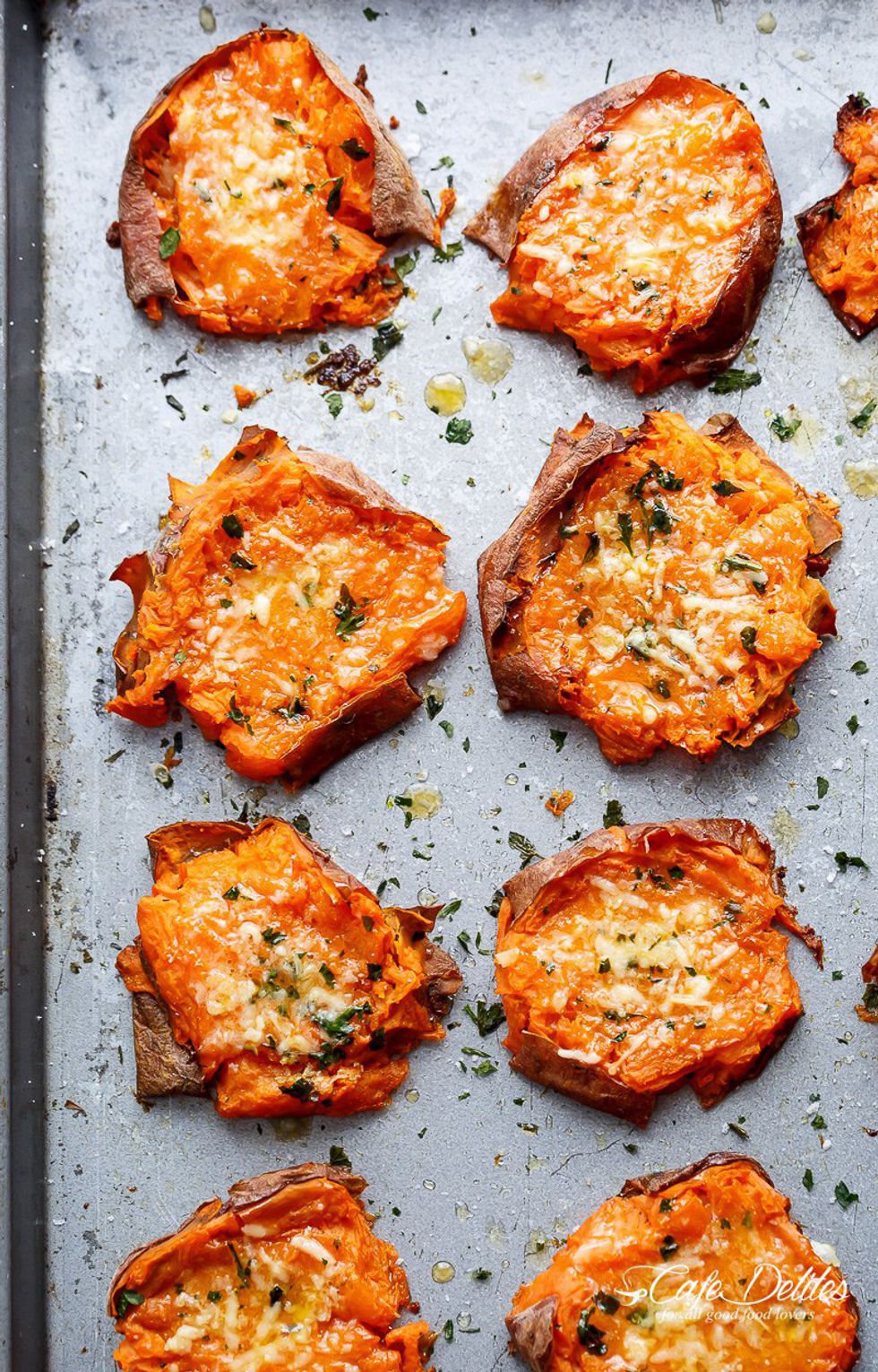 This is an insanely easy way to cook your sweet potatoes. Plus, it only uses about 7 ingredients, most of which you already have in your pantry. Win. Recipe here.
3. Baked Egg Stuffed Sweet Potato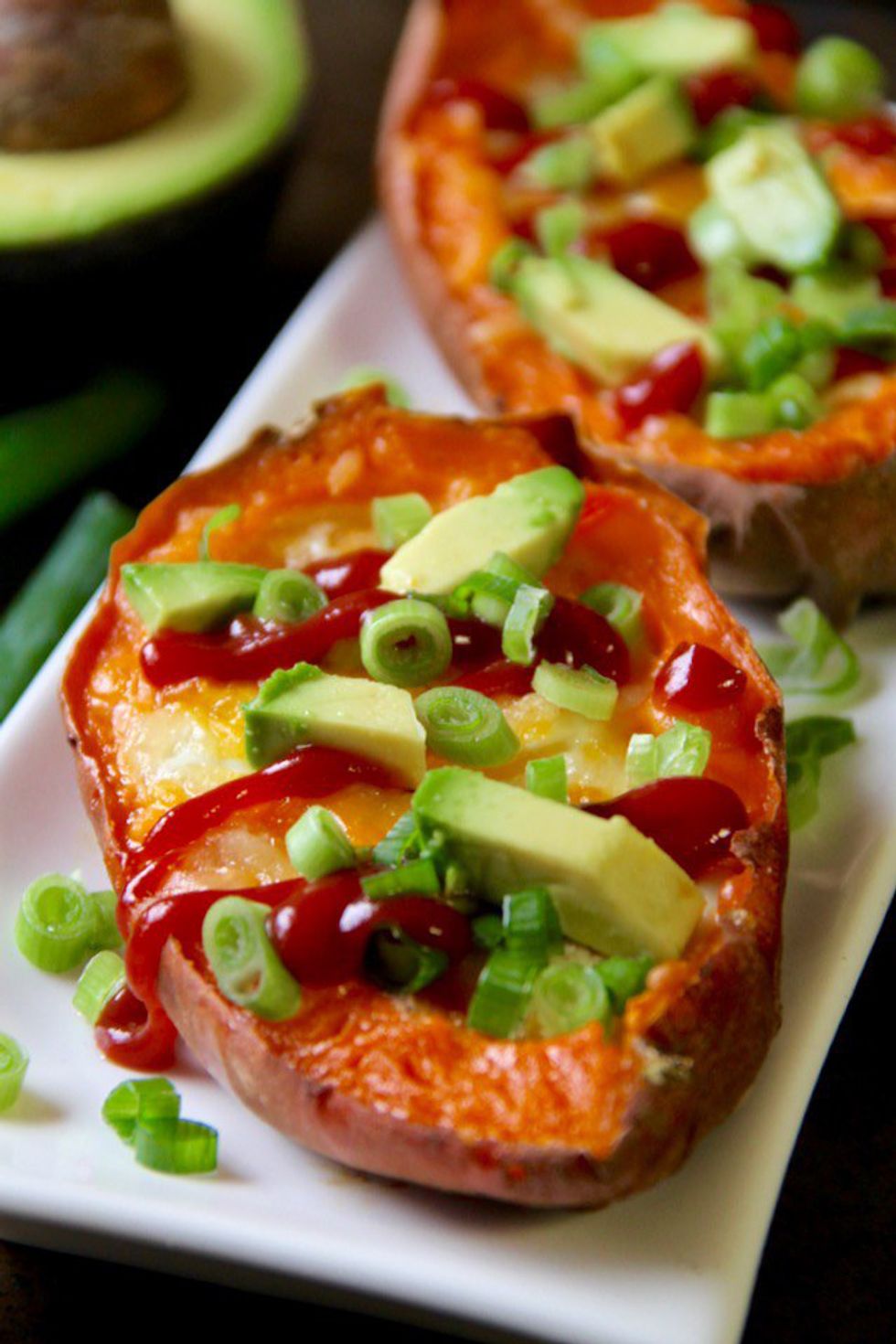 I make these guys on the reg. It's so incredibly easy, especially if you bake a couple sweet potatoes at the beginning of the week and keep them in the fridge to whip out for recipes like this. Piece of cake. Or potato. Whatever. Recipe here.
4. Sweet Potato Grain-Free Brownies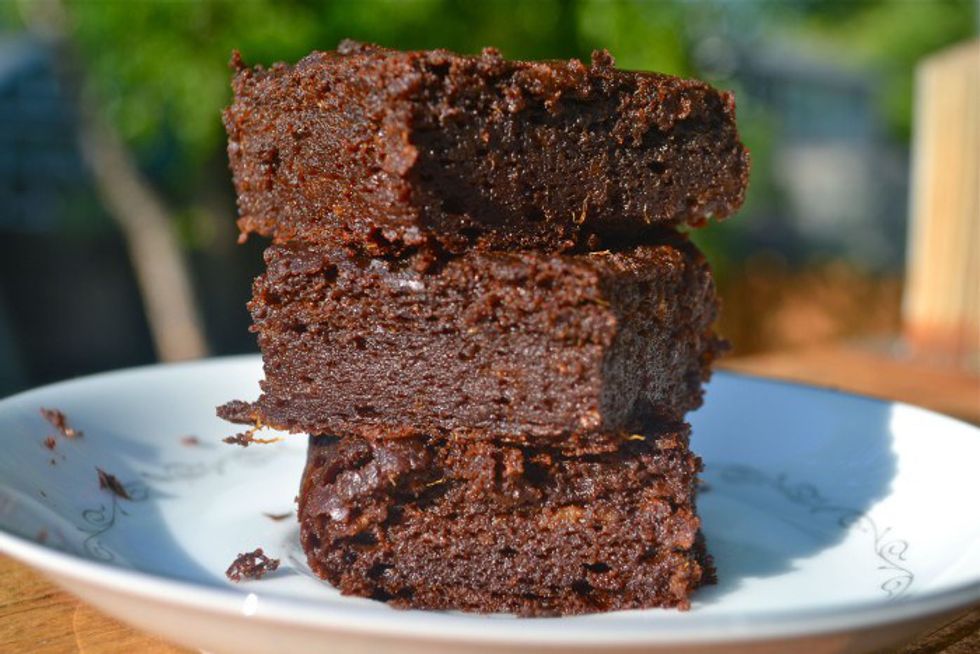 Okay, okay, I know. This one sounds a little crazy and maybe slightly gross. But have I let you down so far? Trust me on this one, you won't be disappointed with these fudgy, guilt-free chocolate yummies. Recipe here.
5. Sweet Potato Rounds with Herbed Ricotta and Walnuts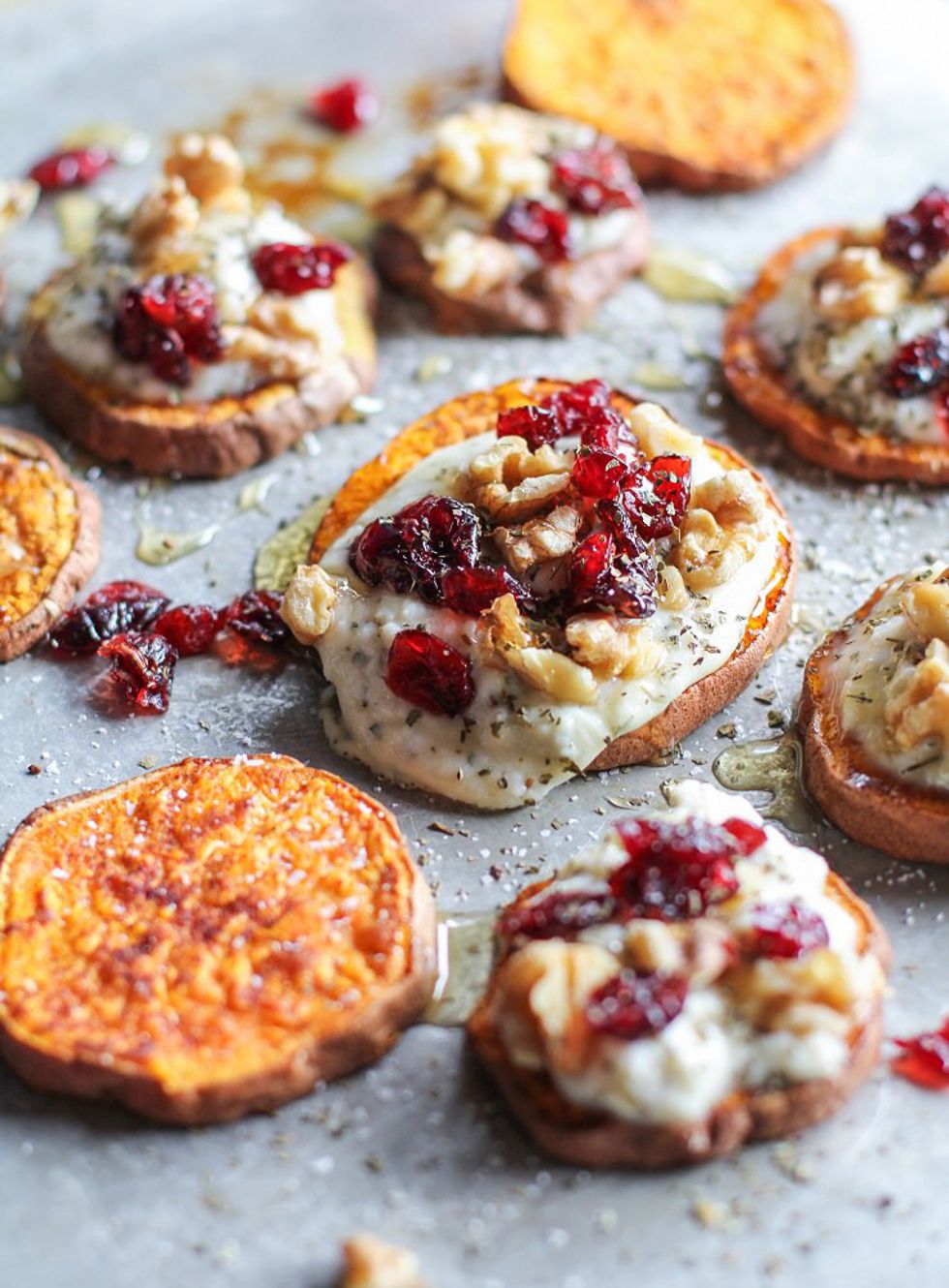 Say hello to the fanciest way ever to eat a sweet potato. Honey, cranberries, and walnuts, oh my! Recipe here.
6. Kale and Sweet Potato Burrito
Seriously, is that not one of the most beautiful things you've ever seen in your whole entire life? Combining sweet potatoes and burritos should have happened a long, long time ago. The hot sauce in this burrito will give you a little well-needed kick in the tush. Recipe here.
7. Sweet Potato Broccoli Chicken Bake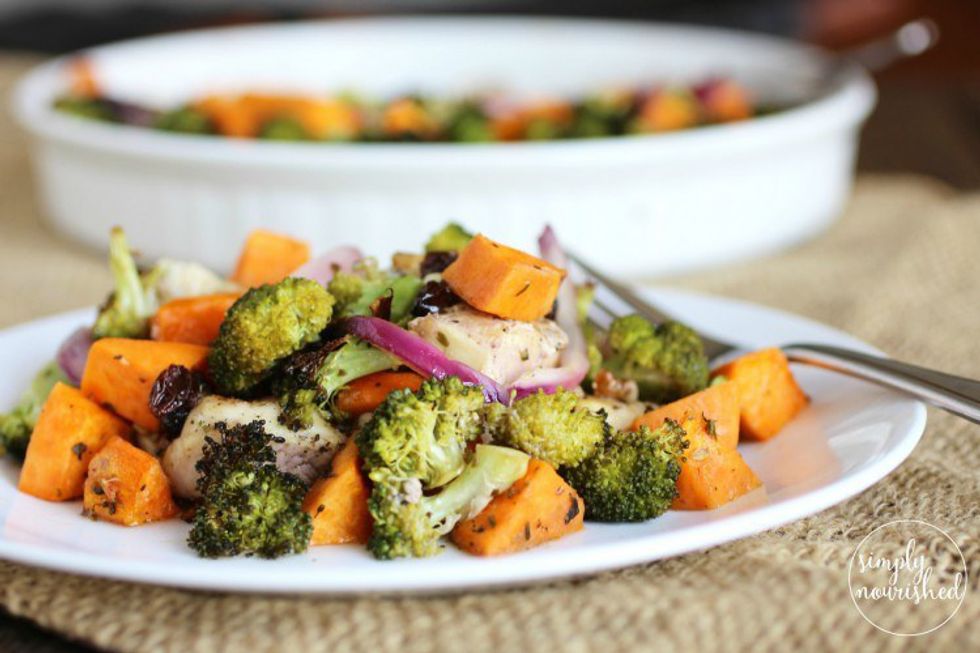 Make a big batch of this at the beginning of your week, separate it between some Tupperware, and just microwave for your lunch or dinner! Super easy and super relish. Recipe here.
8. One Pot Mexican Black Bean Sweet Potato Quinoa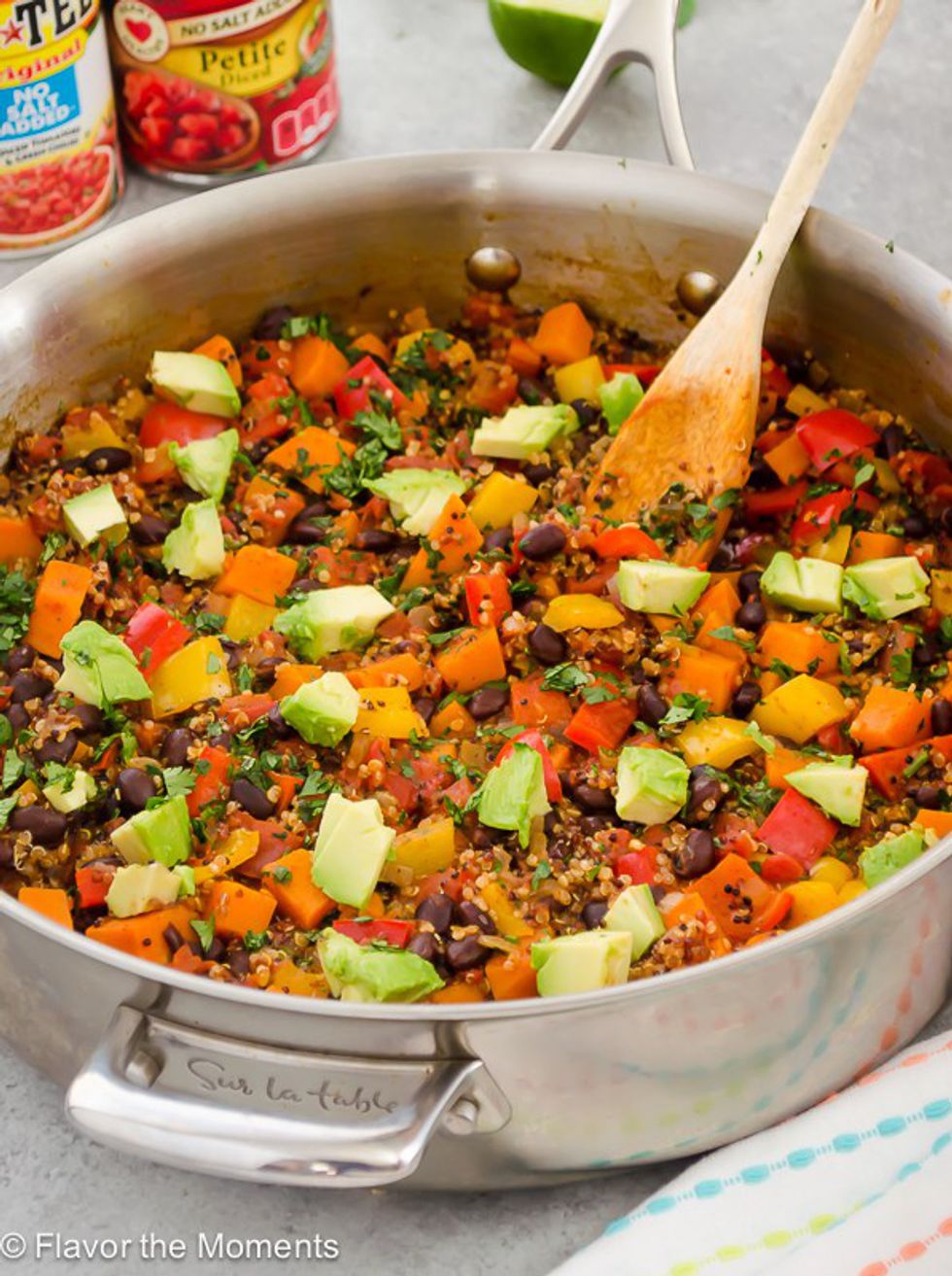 Just like our friend above, this recipe is way, way easy and you can get lunch or dinner for the whole week from one batch! #adulting Bonus, this recipe has a healthy balance of protein from the black beans, healthy fats from the avocado, and carbs from the quinoa and sweet potatoes! Recipe here.
9. Easy Sweet Potato + Egg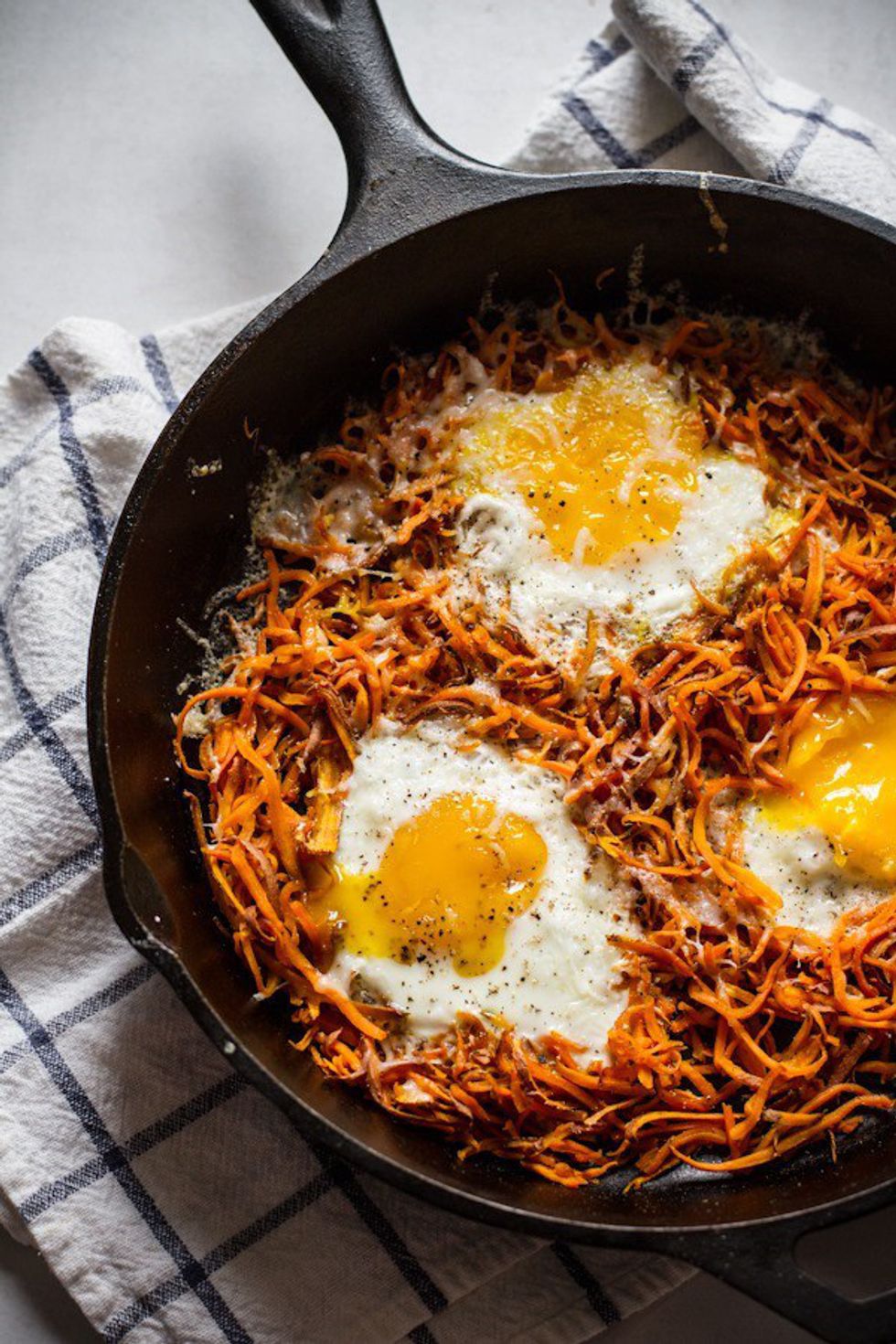 Holy breakfast. Who would have thought to julienne sweet potatoes? Not me! But boy am I glad somebody did. This is a delectable recipe that you could probably eat straight out of the pan (like it would last much longer than that). Recipe here.
10. Vegan Sweet Potato Casserole with Maple Pecan Topping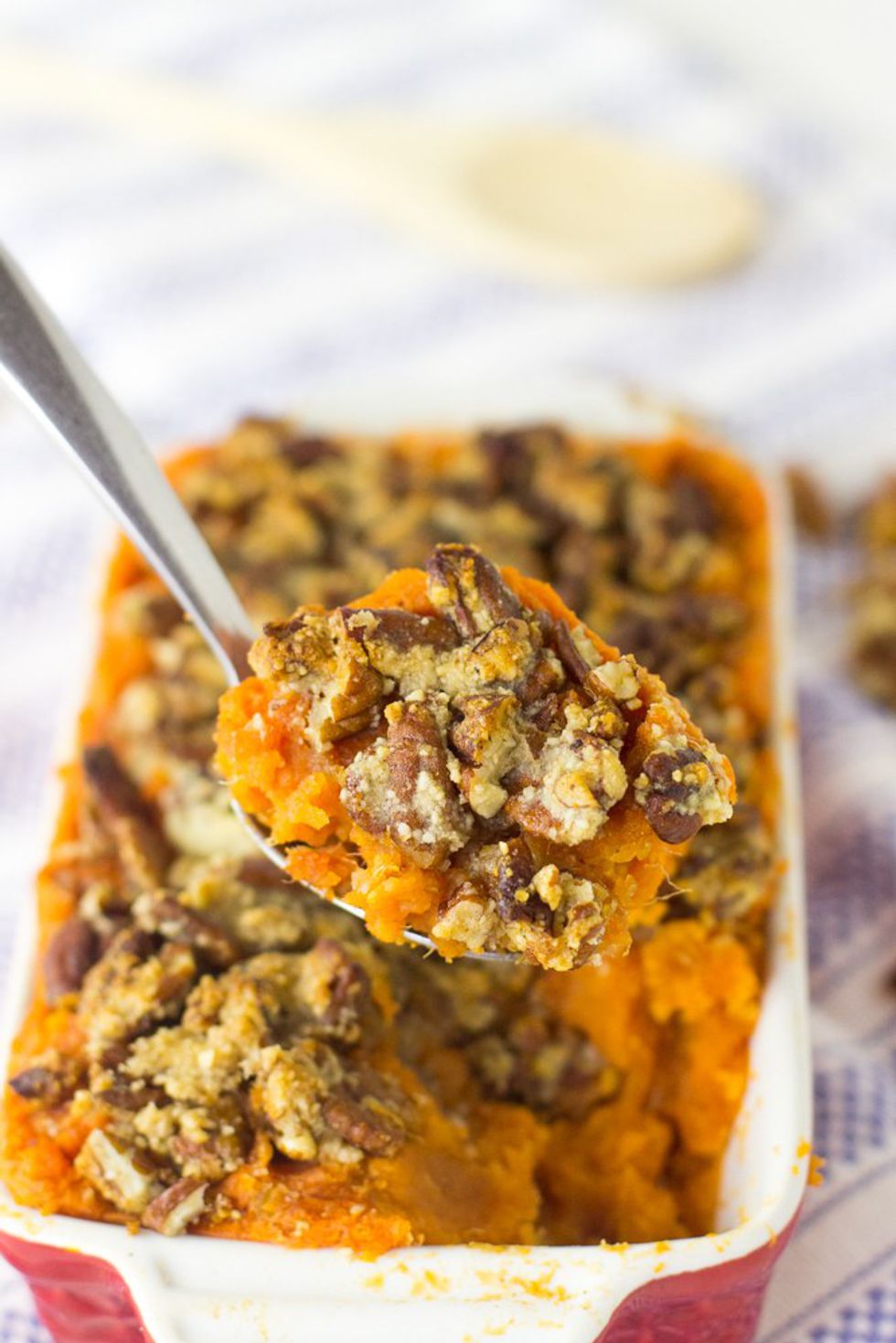 If you're looking for a little less commitment with sweet potatoes, here's a lip-smackin' side dish for you. Plus, it's vegan! *high-five* Recipe here.
11. Baked Sweet Potato Fries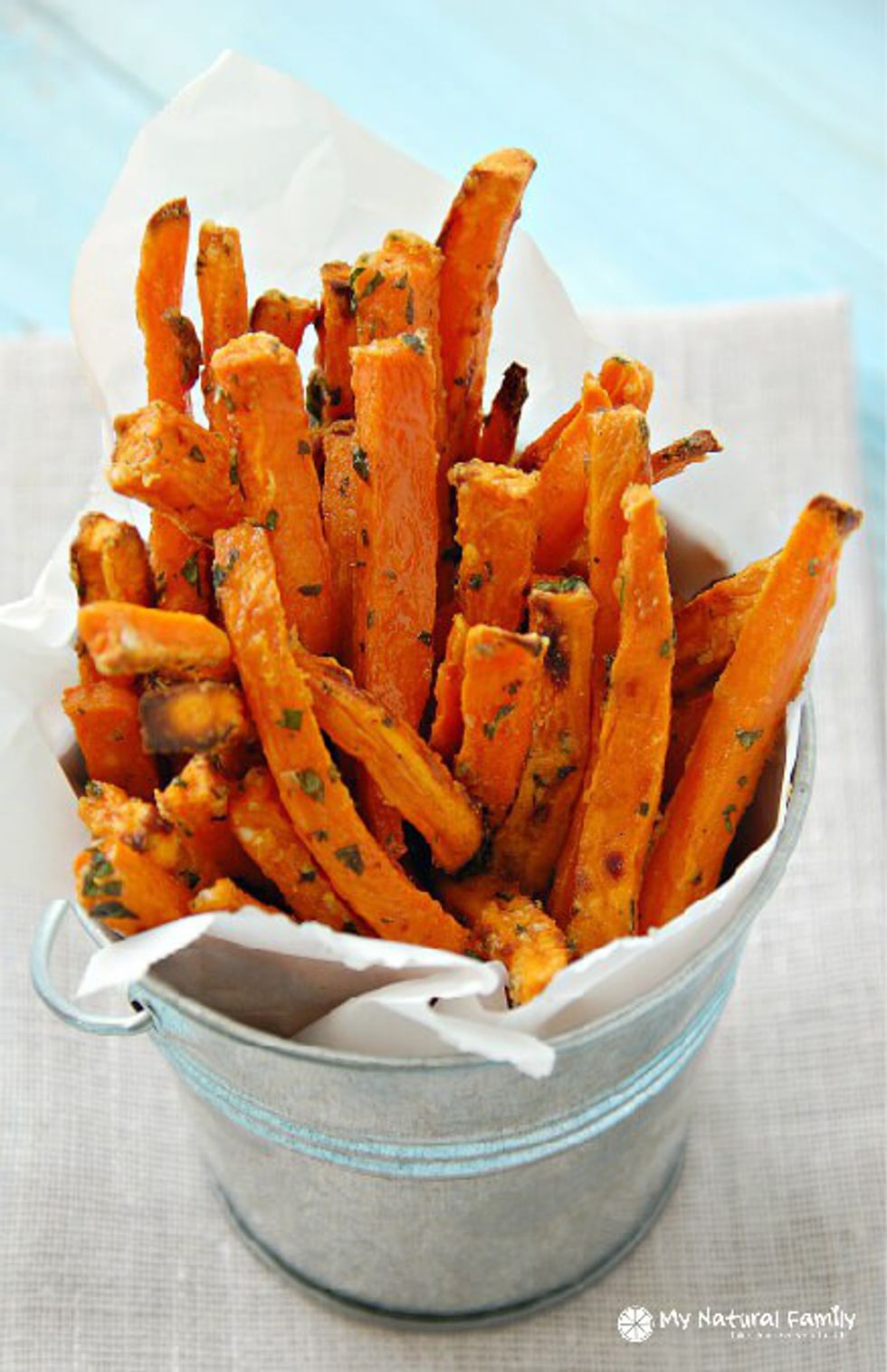 Helloooo, sexy. I would be remiss not to give you a recipe for the world's most beloved food - Sweet Potato Fries. Here's a mega-healthy way to make these guys. You're so welcome. Recipe here.
Happy Healthy Eating!