In the past few years, many music artists have been producing songs that implement sounds you'd hear from a 1980s chart topper. 2014, 2015 and 2016 proved to be the years that artists decided to bring back the 80s. In 30 years, music almost seems to go around full circle.
This gives Millennials a prime opportunity to dig up some 1980s jams. Go on Spotify. Search an 80s artist on YouTube. Change the radio station so it isn't today's Top 40 hits. Ask your parents for recommendations. Ask your friend's parents.
For this list I limited myself to only one song per artist, and the modern day song must have come out in the past three or four years.
1. "Rollercoaster" by The Bleachers (2014) and "I Melt With You" by Modern English (1982)
I kick off the the list with a band a few people might not recognize. The acoustics for both of these songs give off such a heartwarming and feel good vibe. Both songs are an anthem about a girl that seems just out of their grasp. Could you imagine a mashup of the two songs?
2. "All That" by Carly Rae Jepsen (2015) and "No More Rhyme" by Debbie Gibson (1989)
There was just no kidding myself. I had to put at least ONE song from Carly Rae Jepsen's "Emotion" album in this list. So, I went with "All That." Both singers channel this younger sounding feminine voice for songs that are slow yet still contain some sort of a dance beat.
3. "Uptown Funk" by Mark Ronson feat. Bruno Mars (2014) and "Jungle Love" by Morris Day and the Time (1984)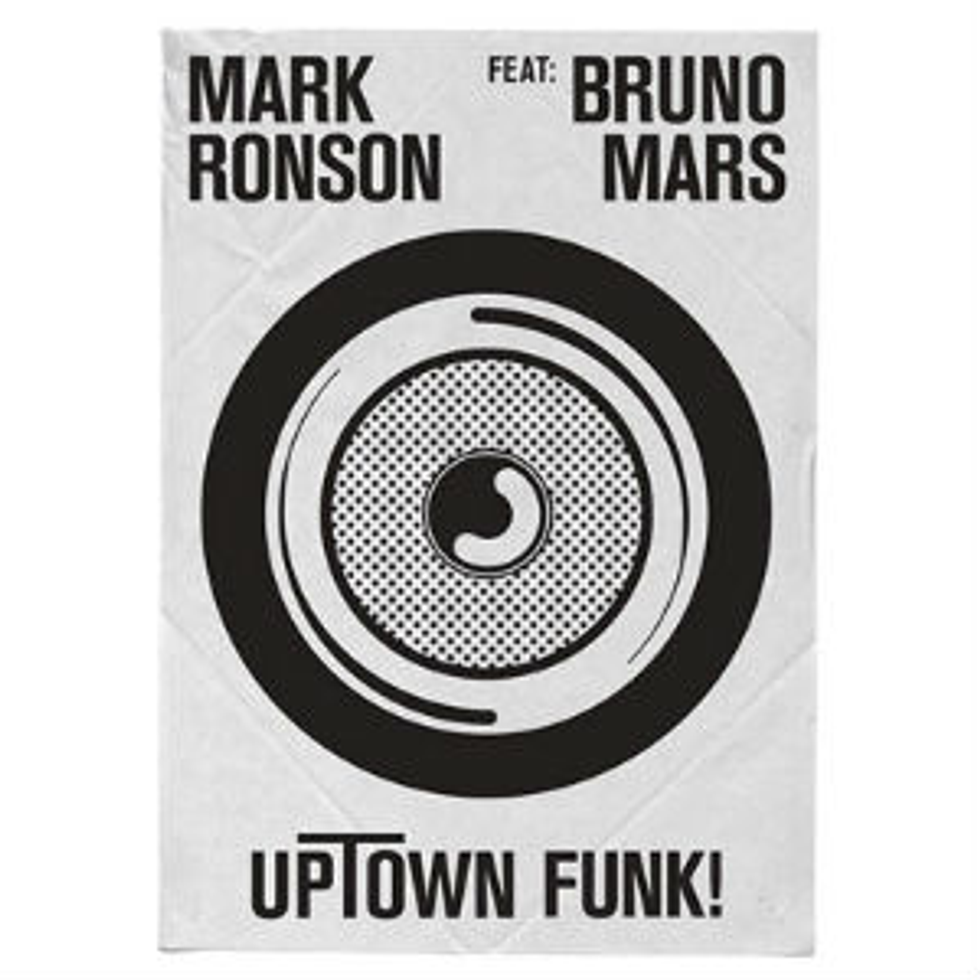 I fell in love with "Uptown Funk" when it was first released. I listened to it on repeat and I argue that it is easily one of the best songs to come out of 2014. So, of course, I showed everyone this song, including my parents who noted it sounded like a song by a band called Morris Day and the Time. That song is "Jungle Love." It's clear that Mark Ronson and Bruno Mars drew a lot of inspiration from this song. From the clapping beats, to the use of trumpets, to the structure of the lyrics (lines "Girls hit your hallelujah" and "I think I wanna know ya" could switch songs and no one would be able to know the difference), these songs are ultimately the same as demonstrated in this mashup.
4. "Love Me" by The 1975 (2016) and "Need You Tonight" by INXS (1987)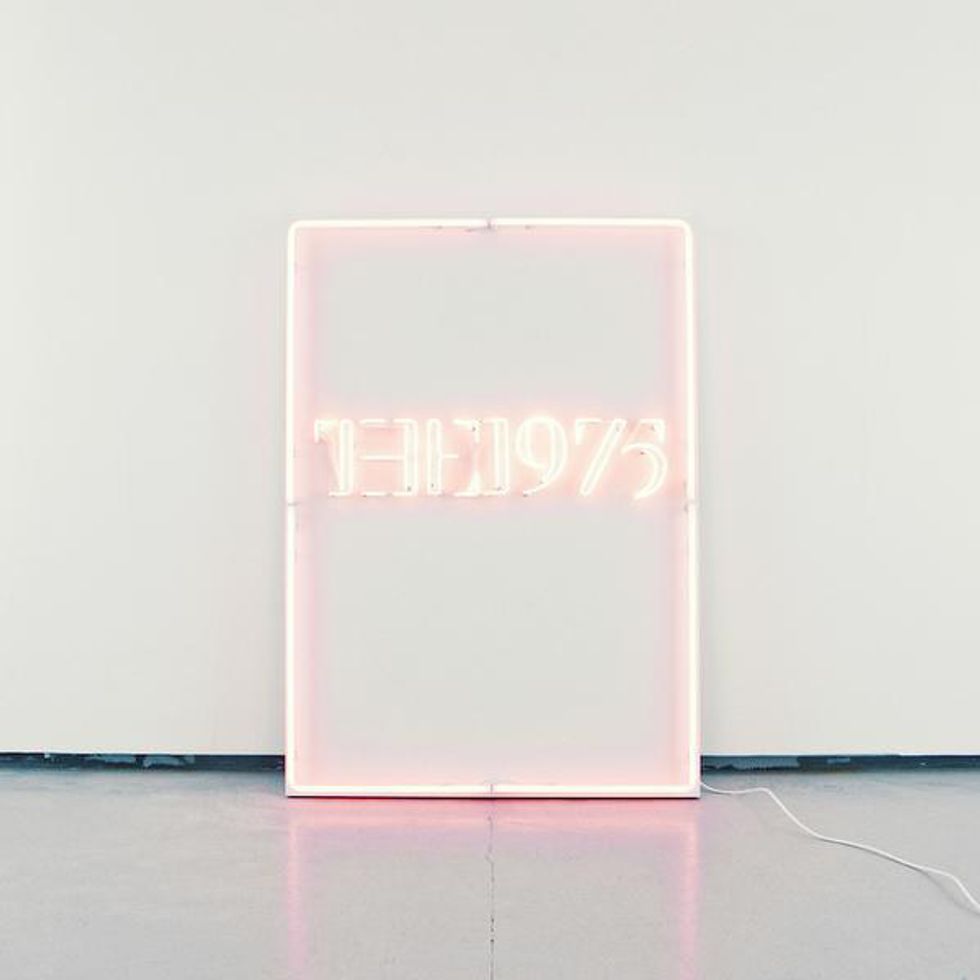 Ironic that a band called The 1975 creates such 80s inspired music. "Love Me" literally takes the initial guitar riff from "Need You Tonight." In fact, if you like anything from The 1975's latest album, "I Like It When You Sleep, for You Are So Beautiful Yet So Unaware of It" then INXS is the 80s band for you.
5. "Body of My Own" by Charli XCX (2014) and "She Bop" by Cyndi Lauper (1983)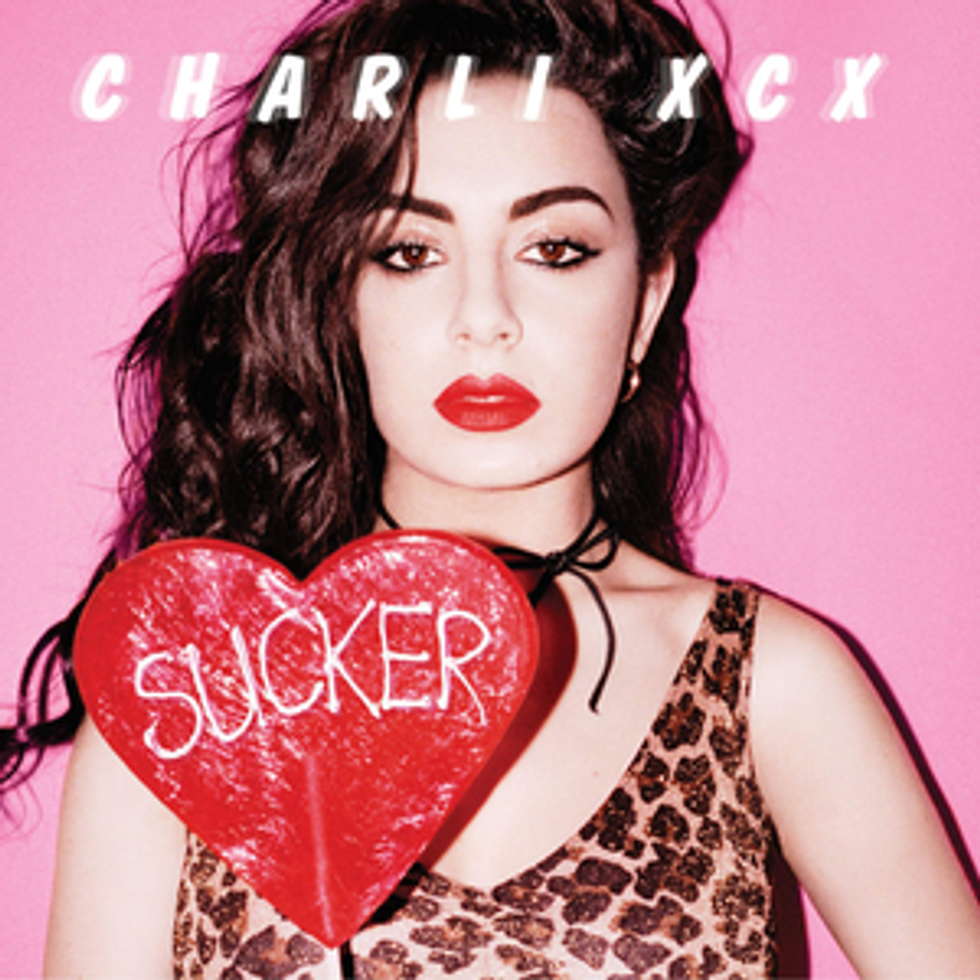 Pop stars with a rebel chick aesthetic, both artists sing about the act of female masturbation. Their brash booming voices compliment that empowering tone of being in control of your body and knowing how to treat yourself. The mix of rock and pop in both songs help make them head banging jams. Girls just wanna have fun, if you know what I mean.
6. "Shut Up and Dance With Me" by Walk The Moon (2014) and "Invisible Touch" by Genesis (1986)
Okay but honestly who wasn't Walk The Moon inspired by? In their album "Talking Is Hard" I can detect some Phil Collins and Toto vibes. The music video for "Shut Up and Dance With Me" even presents viewers with a 1980s feel from the huge hair and bright colors. The lead singers of both bands sound extremely similar as well as their use of the keyboard, guitar riffs and synth. Most importantly, they're both fun and catchy tunes!
7. "Midnight City" by M83 (2011) and "Enjoy the Silence" by Depeche Mode (1990)
I know that "Midnight City" is not a new song. It's a 2011 jam that people still recognize and listen to courtesy of the unforgettable synth that starts the song. Thus, it's a relevant enough song to add to my list. Both "Midnight City" and "Enjoy the Silence" follow a similar formula: a somewhat long instrumental beginning with synth, a fast steady beat and a refrain with more synth. While "Enjoy the Silence" was released in 1990, that 80s sound still remains. YouTube user Maxi Forty Five Records created an awesome mashup of the two songs.
8. "Can't Feel My Face" by The Weeknd (2015) and "Billie Jean" Michael Jackson (1982)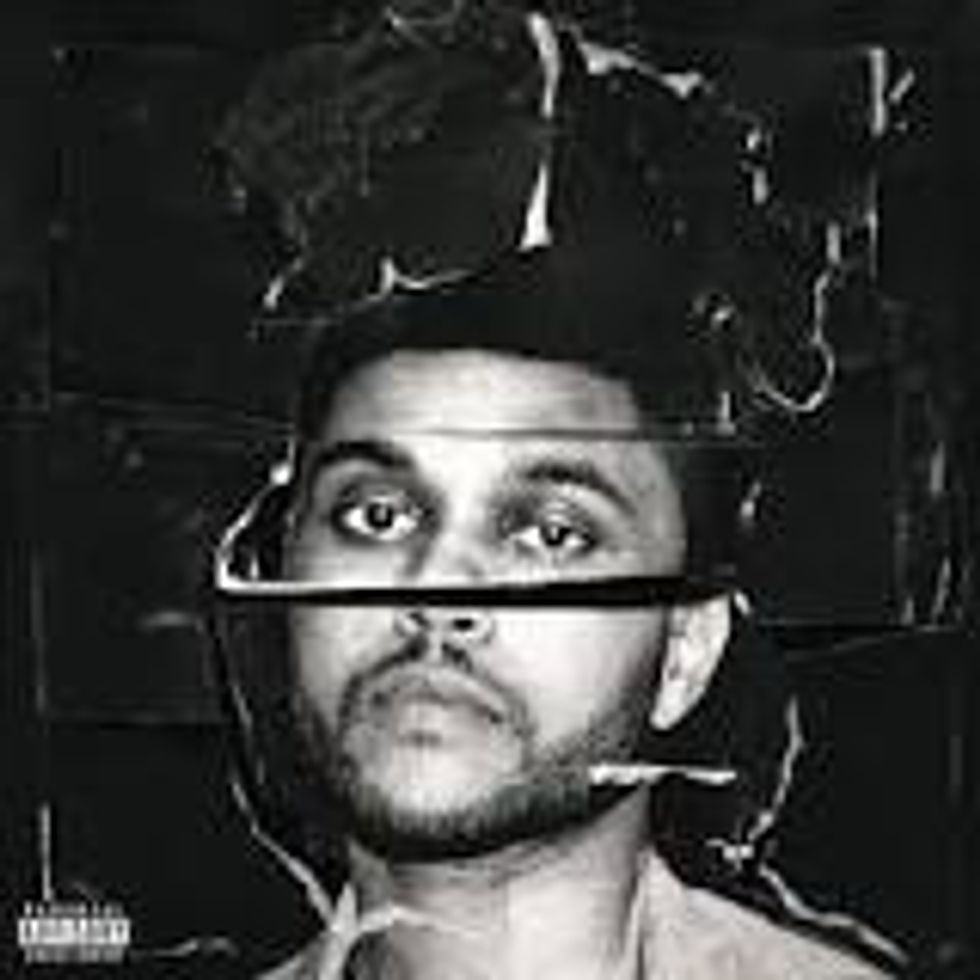 Everyone knows Michael Jackson. Everyone and their pets know Michael Jackson. He left this earth way too soon. I don't know about you guys but I miss his voice, his music. Luckily, that's where The Weeknd fits into this. In an interview for the New York Times he says "These kids, you know, they don't have a Michael Jackson. They don't have a Prince. They don't have a Whitney. Who else is there? Who else can really do it at this point?'' Both The Weeknd's and Michael Jackson's falsetto voices sing sultry lyrics to a funky beat. Some might argue that calling The Weeknd a Millennial Michael Jackson, but I would argue otherwise.
9. "Astoria" by Marianas Trench (2015) and "Got My Mind Set on You" by George Harrison (1987)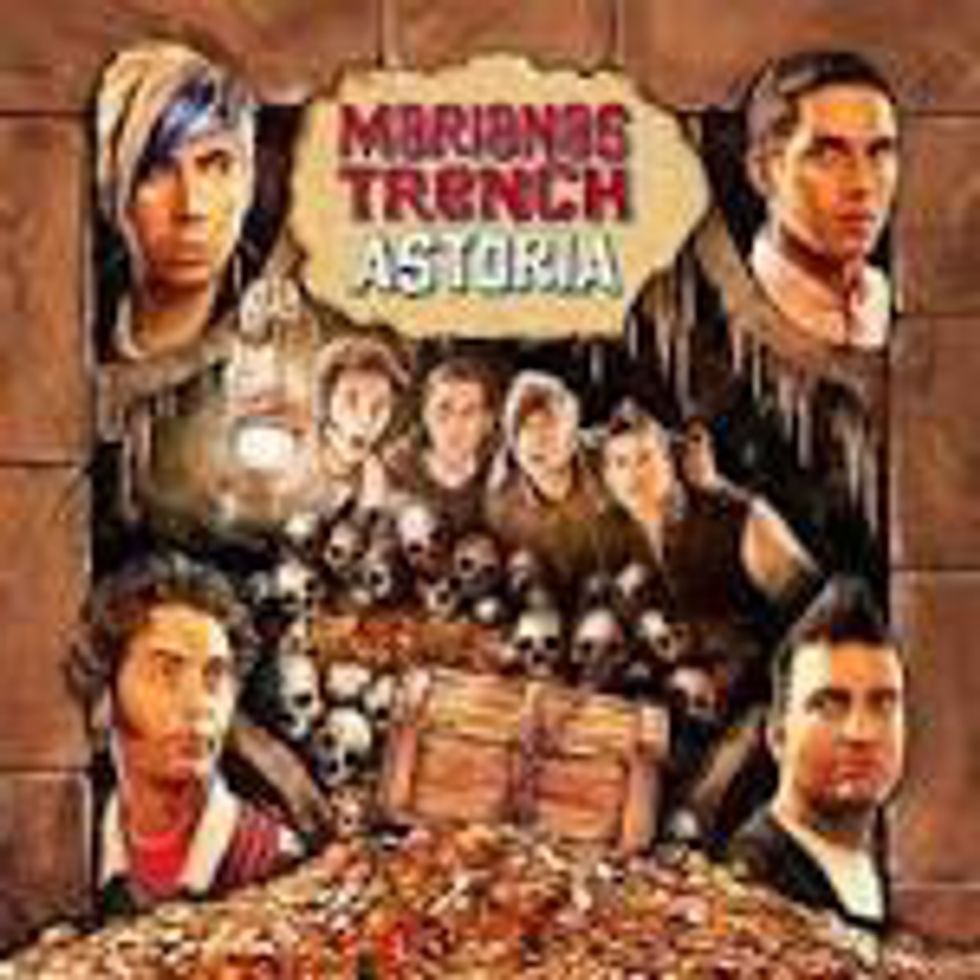 If you couldn't already tell by "The Goonies"-inspired album cover and title, Marianas Trench decided to implement some 80s instrumental into their pop punk sound as heard about halfway through the song "Astoria" when synth comes in. While Marianas Trench's "Astoria" and George Harrison's "Got My Mind Set on You" differ in the singer's voice and some instruments, that catchy beat with fun guitar riffs show the similarities between the two songs.
10. "Uptight Downtown" by La Roux (2014) and "Venus" By Bananarama (1986)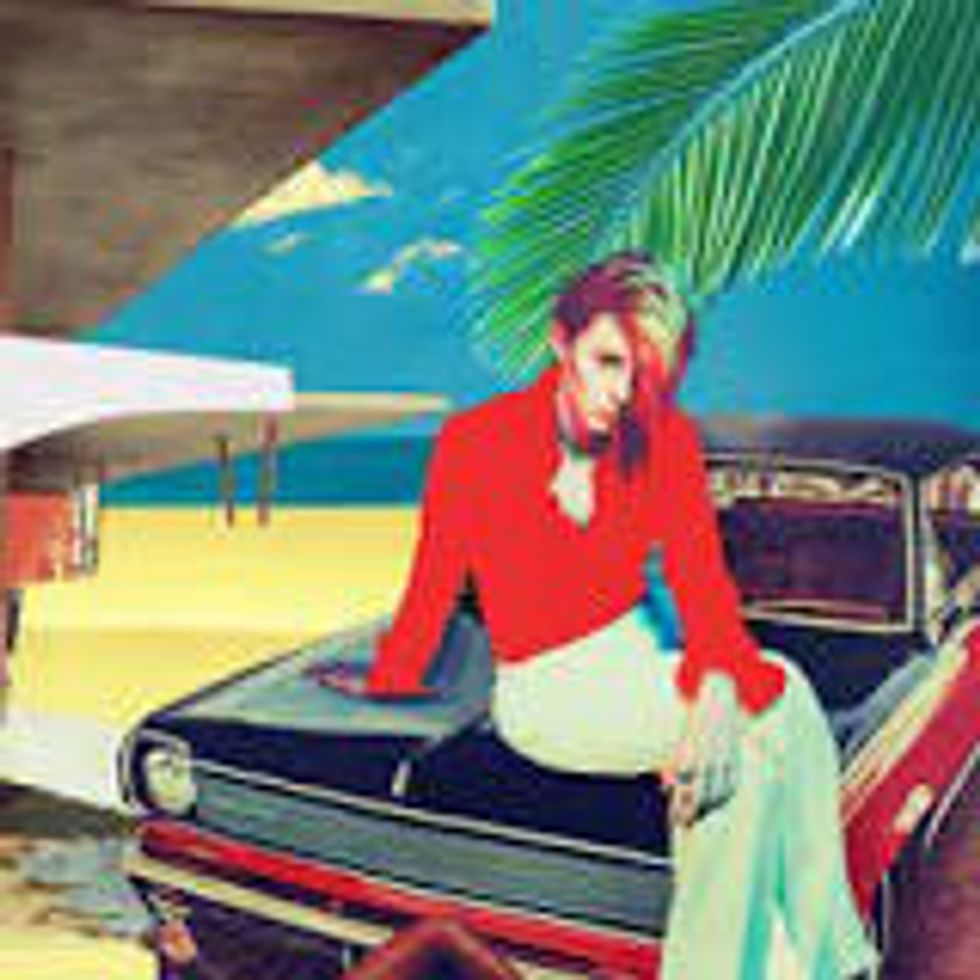 Remember La Roux? The "Bulletproof" singer? Well, she came out with an album in 2014 called "Trouble in Paradise", and while most of the album draws inspiration from 1980s pop music (what else is new in this modern music industry?), her song "Uptight Downtown" noticeably puts out a Bananarama vibe. Both La Roux's and Bananarama's tuned voices to sound like an echo mix really well with the 1980s new wave and synthpop combination. Good on you, La Roux, and thank you Bananarama for being the original masters of this meshing of the genres.
11. "1989" by Taylor Swift (2014) and The 80s As a Whole (self-explanatory)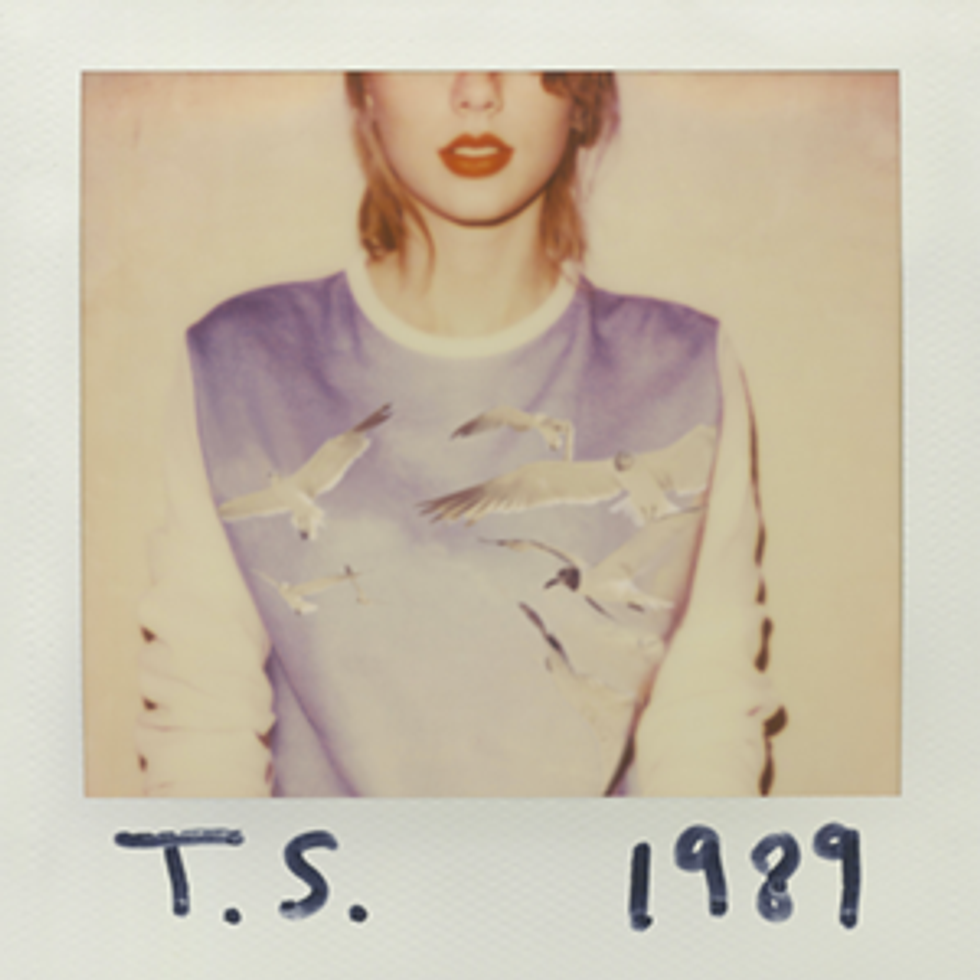 I tried. I really tried to choose just one song from Taylor Swift's platinum selling album "1989" and one song from the whole decade of the 1980s, but I just couldn't do it. Swift's evident inspiration of 80s sound mixed some indie undertones added with her lyrics make it hard to decide which specific artist from the 1980s she channels. Maybe, just maybe, "1989" parallels Swift's shift and experimentation in a new genre with the shift and experiment and new technology and sound in the 1980s. It's a bit of a stretch, but Generation X and Millennials (so, today's parents and kids) can butt heads on many issues and lifestyles, but if there's one thing that can bring people together, it's music.