With so many beaches in Massachusetts, there is only so many you can visit with your busy summer schedule. Here are the 11 beaches you ABSOLUTELY need to visit this summer.
1. Nahant Beach Reservation- Nahant
Whether you want to go surfing, biking, or enjoy a 4 mile walk along the beach, then you should plan a trip to Nahant Beach Reservation. With racquetball and tennis courts located nearby, you'll be wishing you didn't have to leave.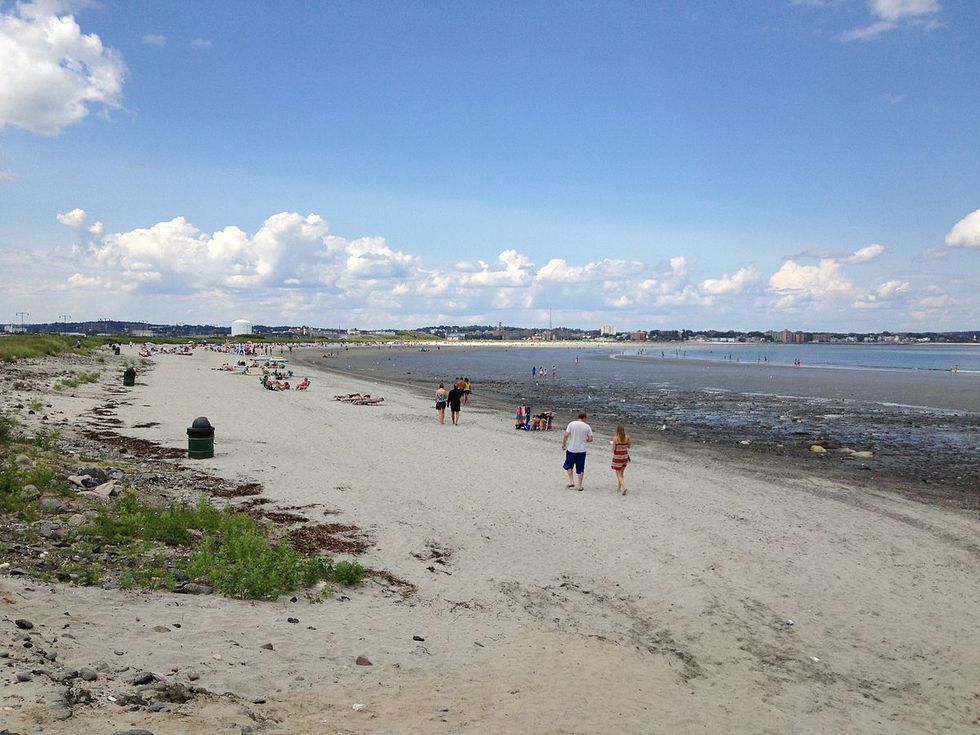 2. Lynch Park Beach- Beverly
Lynch Park Beach can be considered a resort instead of a beach. While here, you can enjoy a rose garden, concerts (often free), and kayak rentals. Oh, and parking is only $8 on the weekdays.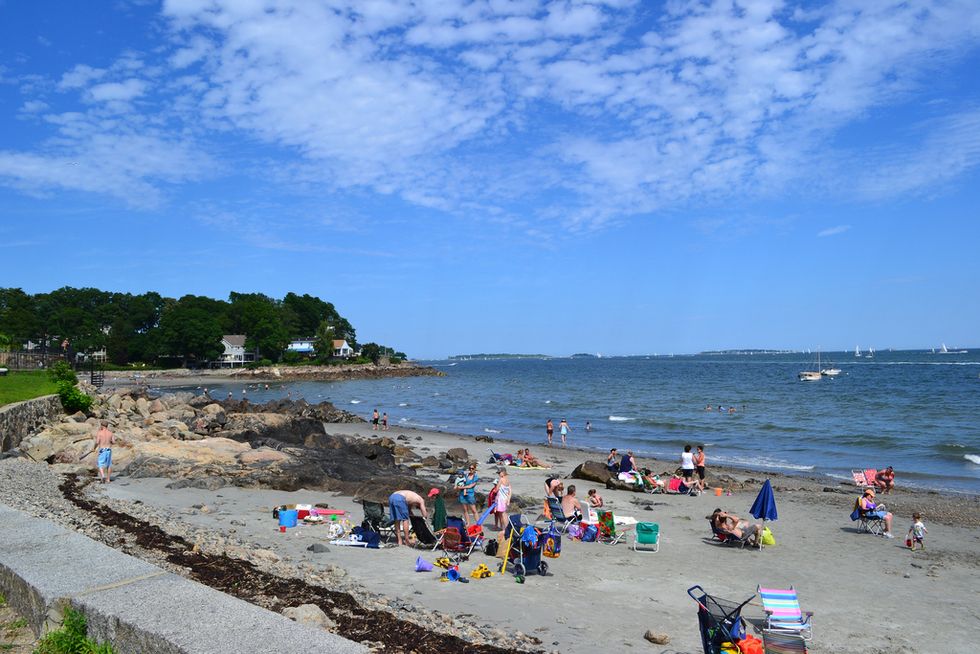 3. Ellisville Harbor State Park
Sea life is an integral part of this beach's reputation. Some people say that during low tide, you can see seals on the rocks. You can also find starfish and hermit crabs while you are walking along the shore. There is also free parking, so sign me up.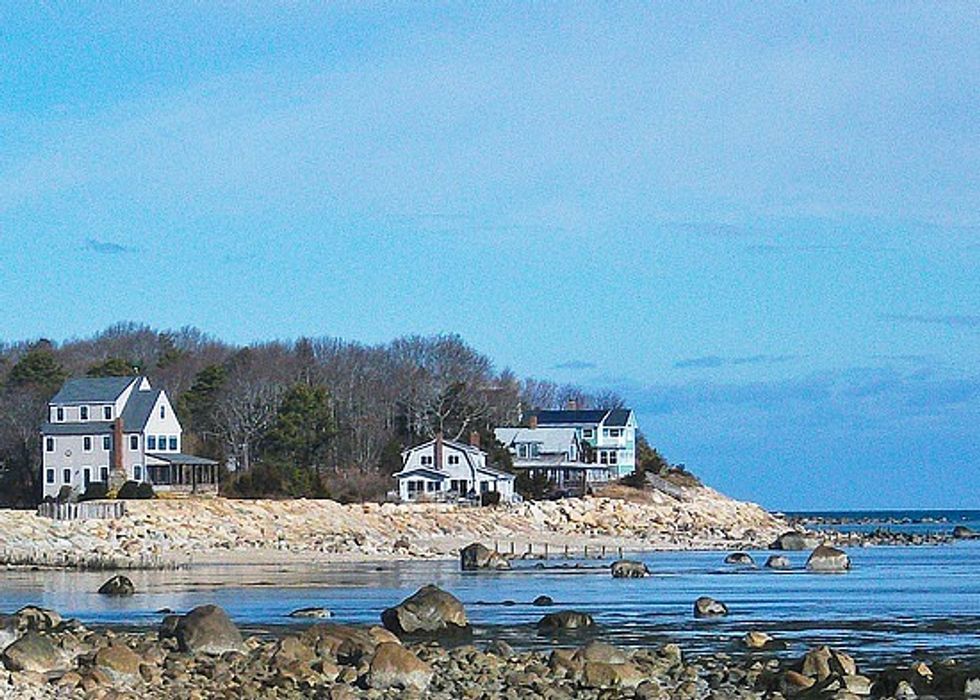 4. Nauset Beach- East Orleans
If you're a surfer, this is the place for you. With some of the biggest waves in the state, this is a surfer's paradise. There is also food on the beach and plenty of parking nearby.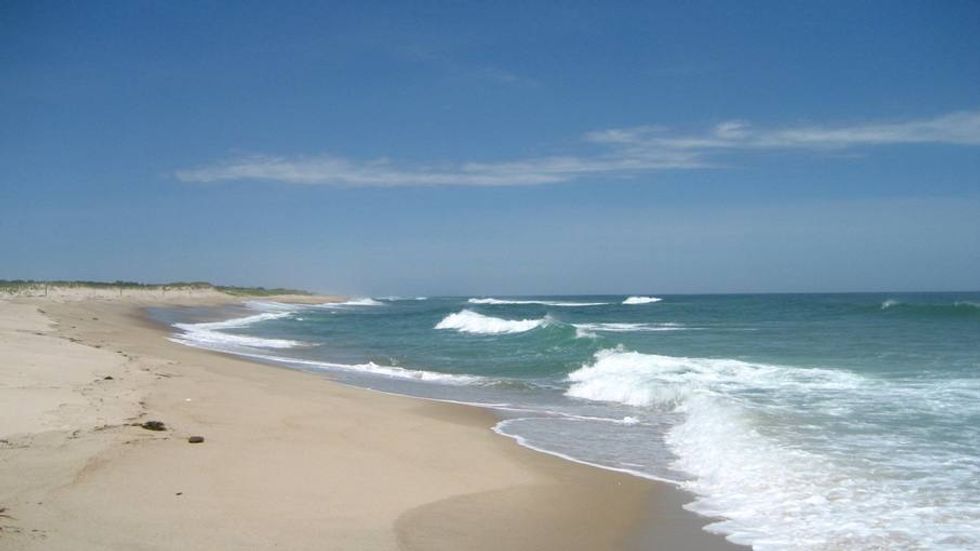 5. Carson Beach- Southie
If you want to lay on the beach and see the gorgeous Boston skyline, then Carson Beach is for you. With free parking and a short walk from the JFK/UMass t-stop this is definitely a smart beach choice.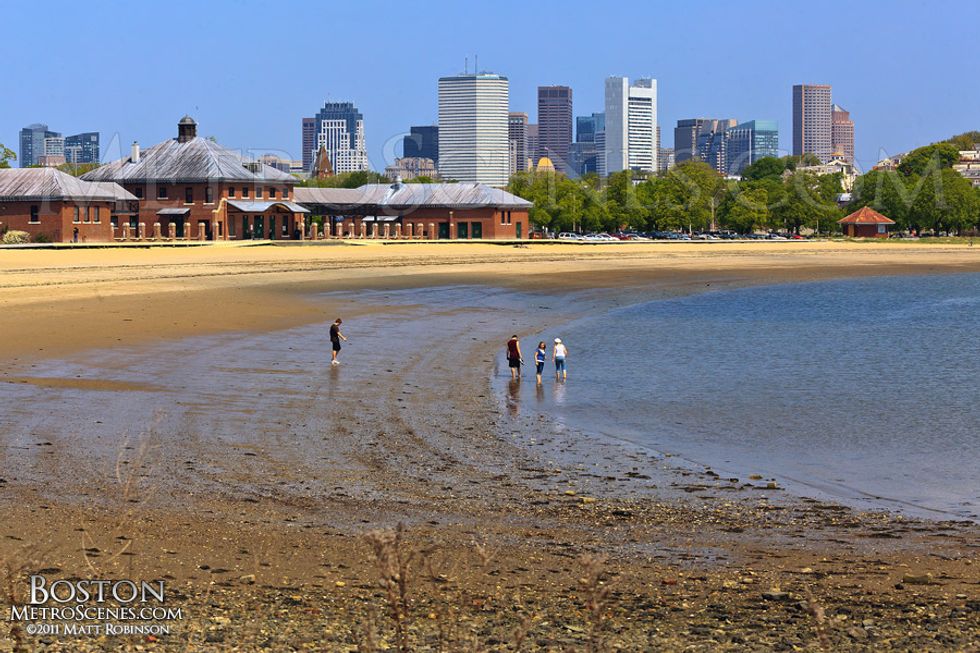 6. Savin Hill Beach- Dorchester
Not only does this beach have food nearby and a view of the skyline, but this is also one of the most family friendly beaches in the state. This beach has a playground and baseball fields, what more could you ask for?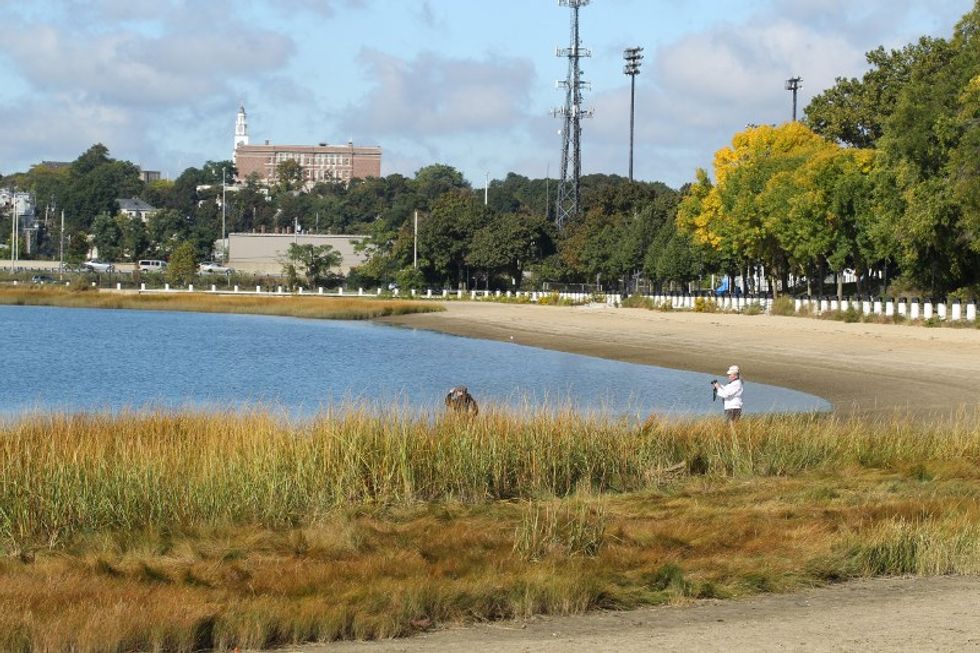 7. Good Harbor Beach- Gloucester
If you like rocky beaches and digging for crabs, then take a visit to Good Harbor Beach. With food located on the beach and perfect sand castle-building sand, this beach will have you bringing out your inner child.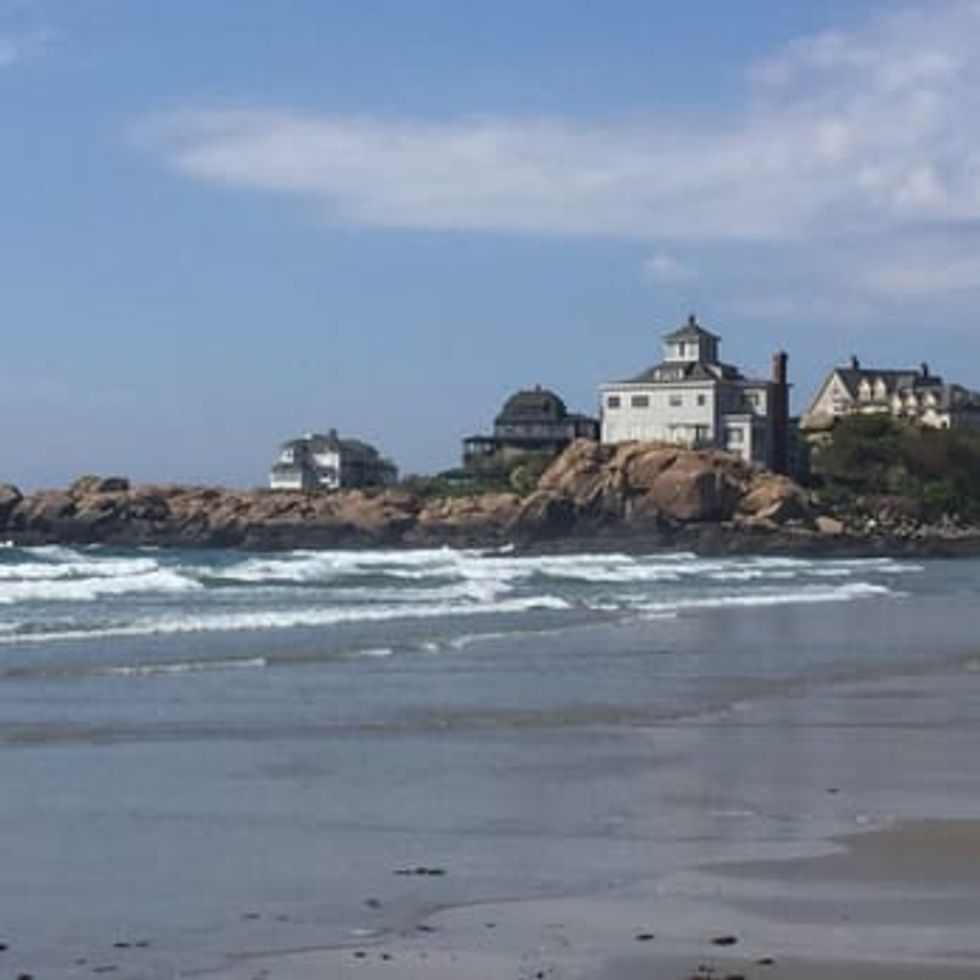 8. Burkes Beach- Marshfield
Who doesn't love a beach where you can bring your dog and watch sailboats go in and out of the harbor all day. Burkes Beach has both. With food located nearby and a water sport friendly atmosphere, this is definitely worth the trip.

9. Minot Beach- Scituate
If you drive up to Minot Beach, you will find kids jumping off the large rock, and you will definitely want to join in. There is also beautifully clear water and bonfires are allowed with a permit. You also can visit local famous restaurant Circe's Grotto.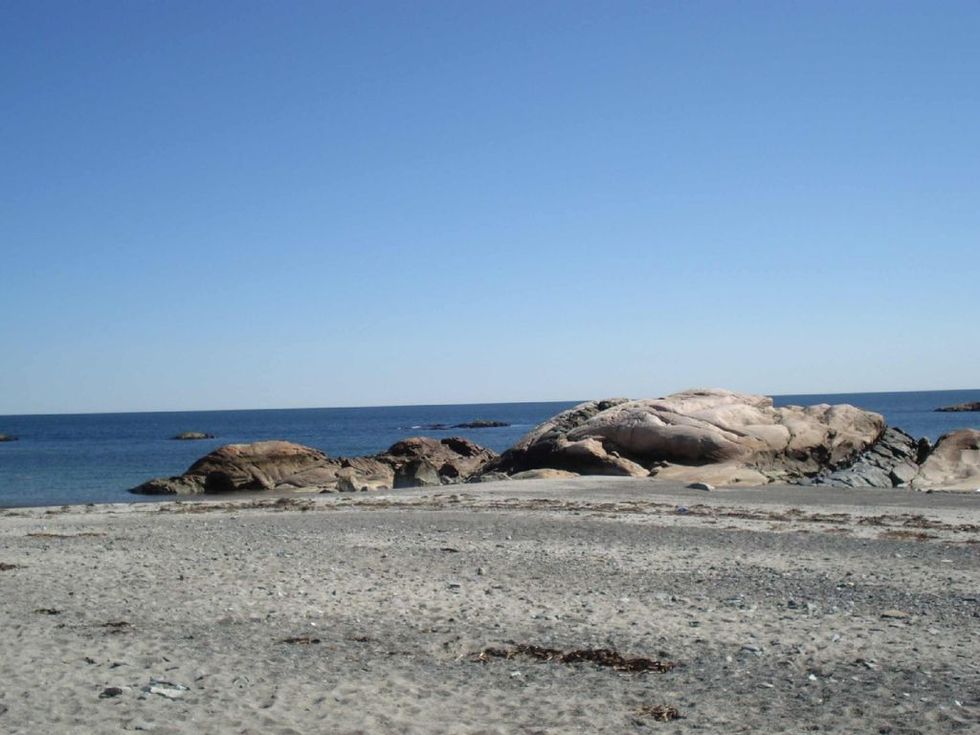 10. Cahoon Hollow Beach- Wellfleet
There are a lot of beaches on the cape, but not many have you cling to a rope to have you get down the 75-foot dune it sits under. With a gorgeous view of the Atlantic during the day and a popular nightlife, you will definitely want to make a visit this summer.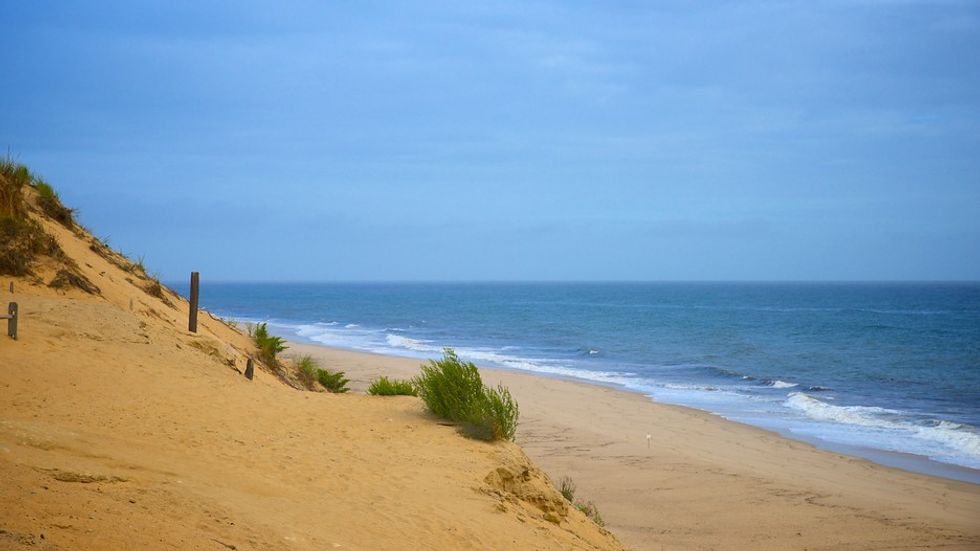 11. Chatham Lighthouse Beach- Chatham
One of the most famous landmarks in the state, it has to be on your bucket list to visit here. With a romantic vibe and seals that migrate through the area, I would call this a perfect summer date.