New Orleans is among the best cities in the world. If you are an out of towner visiting New Orleans, definitely try these dishes, visit these places, and partake in these activities. If you are a local and you're currently in New Orleans, I'm so jealous of you! You have all of this at the tip of your fingers. If you are from New Orleans but are not currently there, this list will probably make your mouth water and make your heart clench. Just think of it as something to look forward to!

1. Gumbo, Jambalaya, & Red Beans and Rice
The Holy Trinity. Eating these classics is truly a religious experience.
Gumbo - Galatoire's
Jambalaya - Mother's
Red Beans and Rice - Willie Mae's Scotch House
2. The Saenger Theatre
Not a bad seat in the house.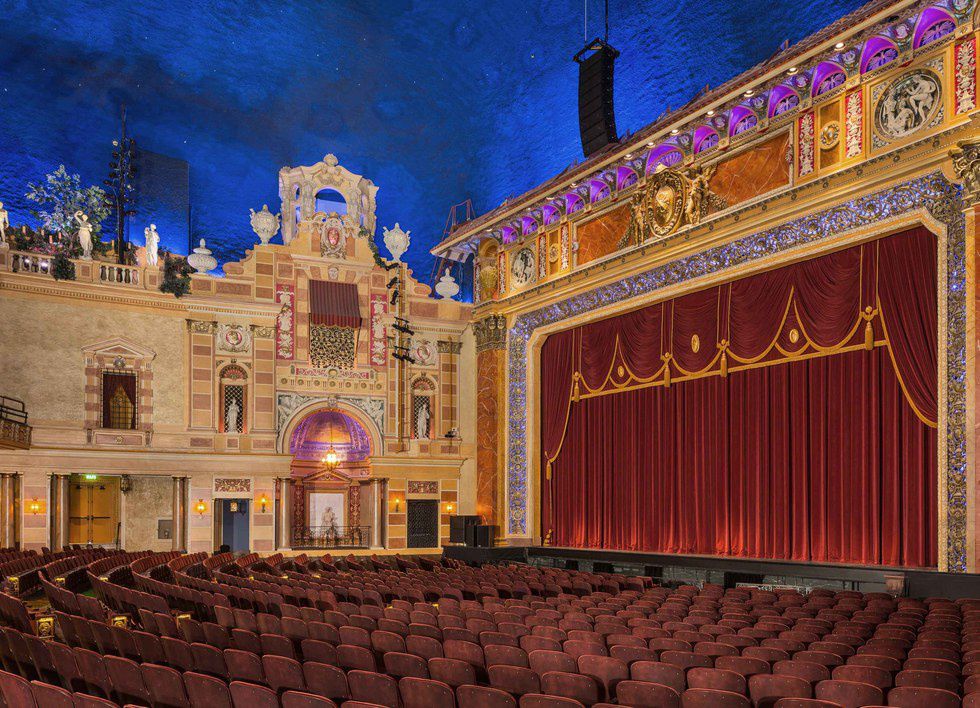 3. Andouille Sausage
Proof that not all sausages are created equal.
4. St. Charles Avenue
Be sure to drive the entire length of this beautiful thoroughfare.
5. Baked Alaska at Antoine's
So. Good.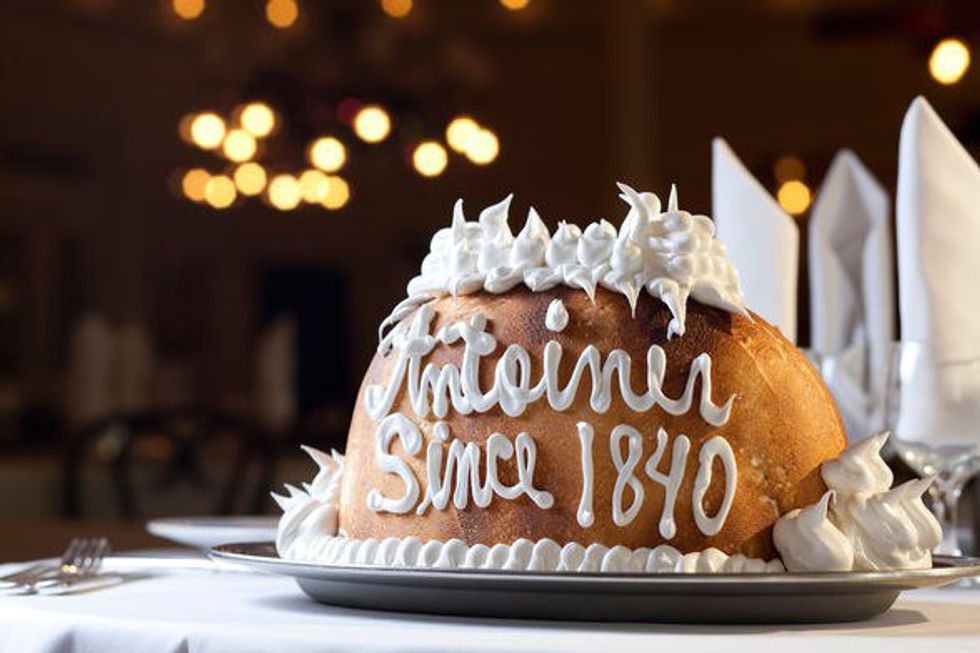 6. Po-Boys from Domilise's
Simply the best.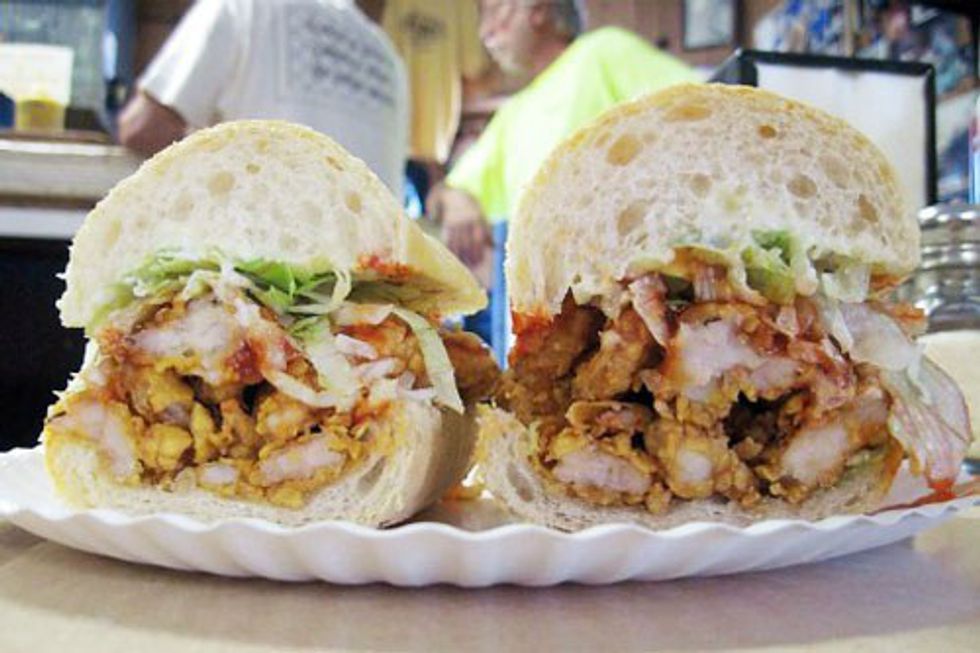 7. St. Roch Market
Mmm mmmm good!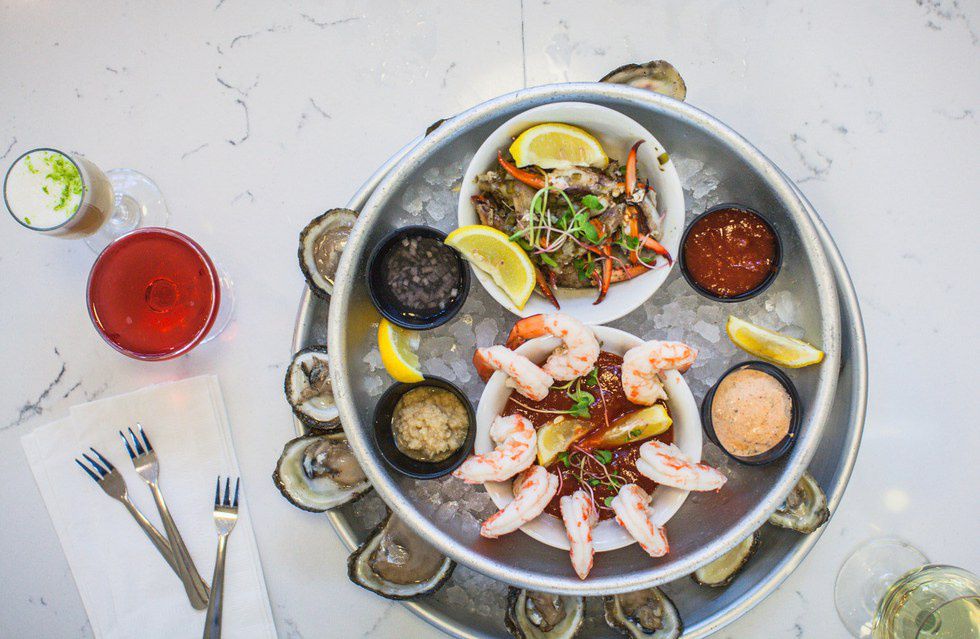 8. The Superdome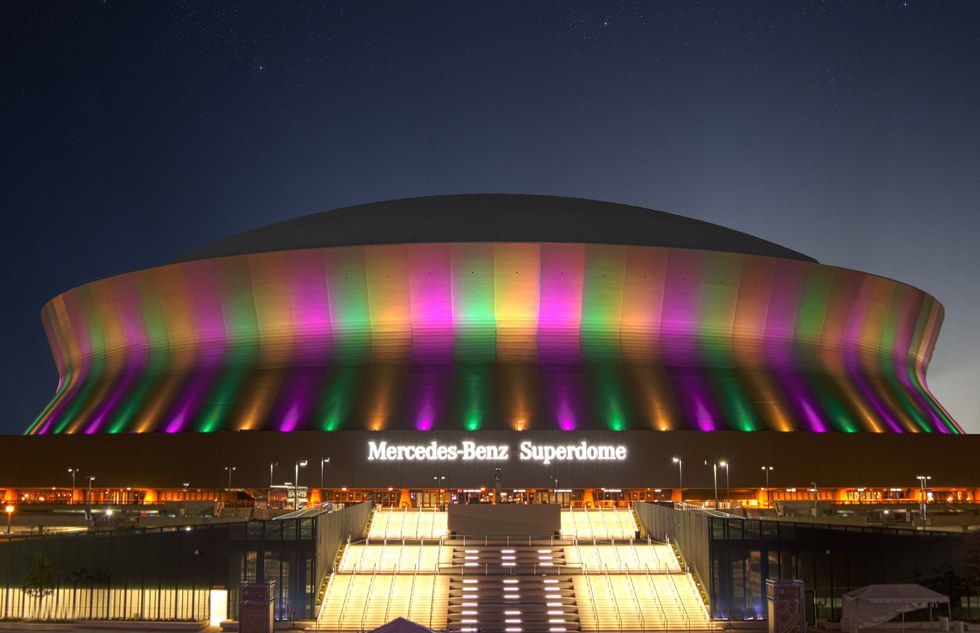 9. Muffulettas
Want a good one? Go to Central Grocery and Deli.
10. City Park
Home of 300+ year old oak trees, a 24 hour coffee shop, a golf course, a sculpture garden, and the New Orleans Museum of Art!
11. Beignets
… from Cafe du Monde, of course!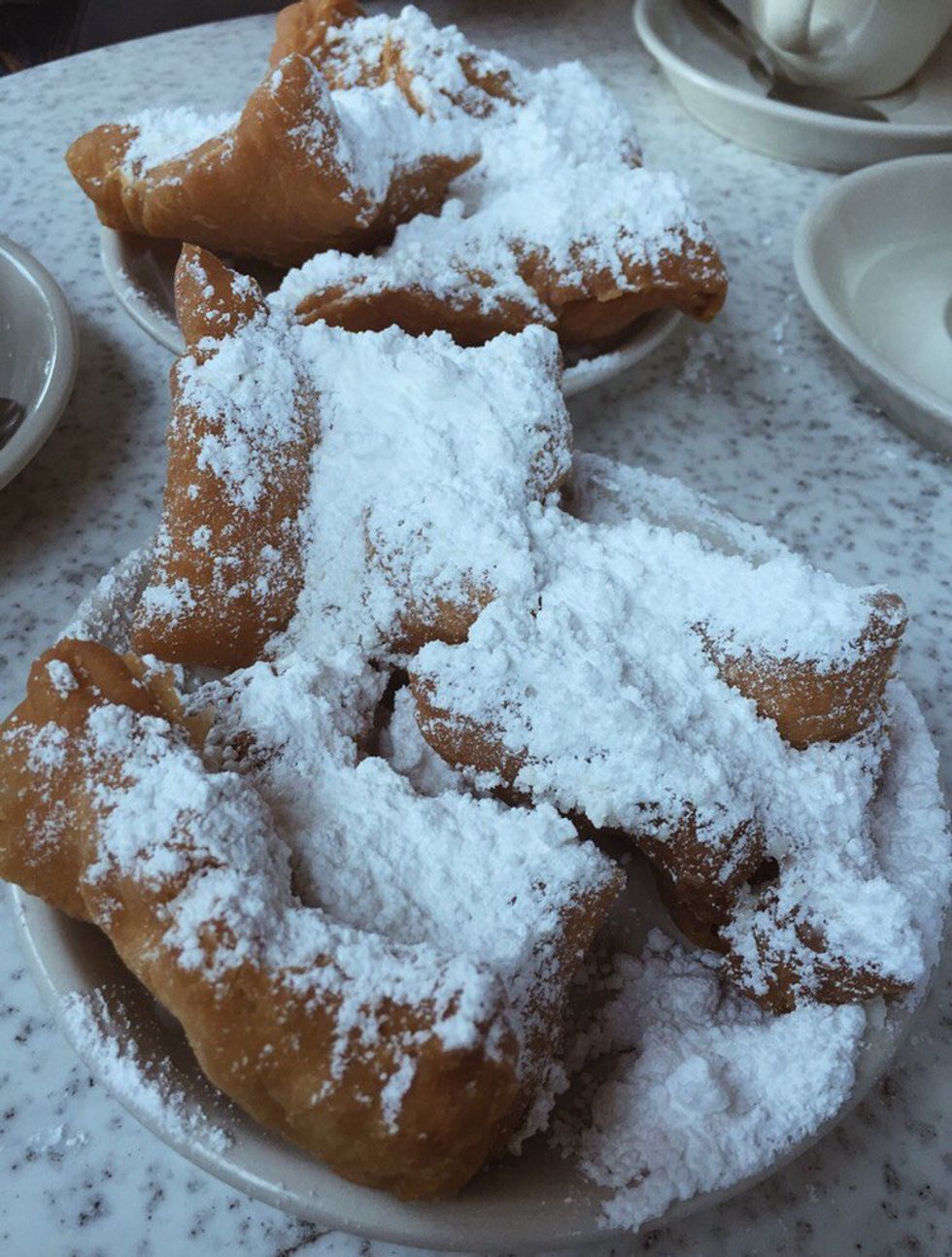 12. French Quarter Festival
Is there anything better than free, live entertainment? Didn't think so.
13. King Cake
Regardless of whether you prefer getting yours from Haydel's, Randazzo's, Rouses, or Sucré, King Cake season is the best season!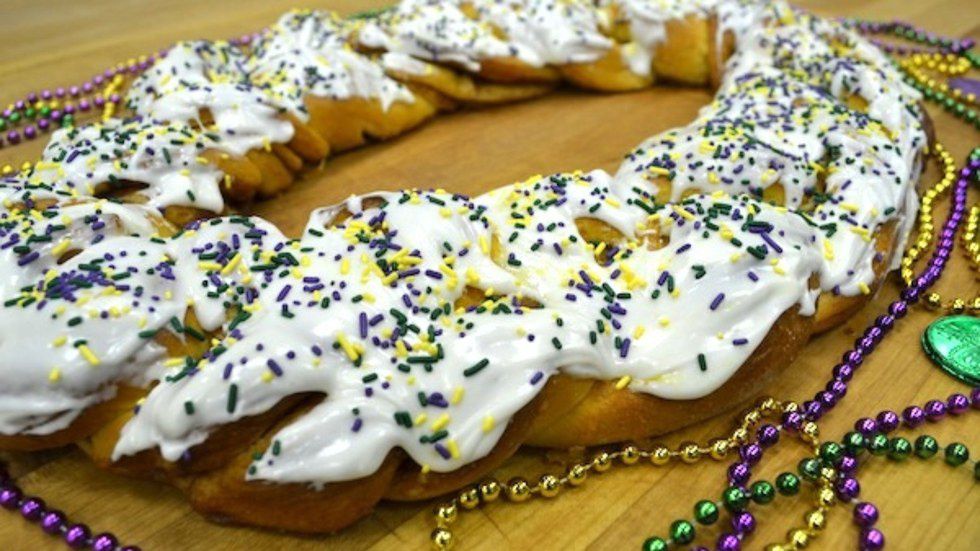 14. Drago's Charbroiled Oysters
You will never be the same after you try them. Never.
15. Bananas Foster at Brennan's
!!!!!!!!!!!!!!!!!!!!!!!!!!!!!!!!!!!!!!!!!!!!!!!!!!
16. Crawfish Boils
*sigh*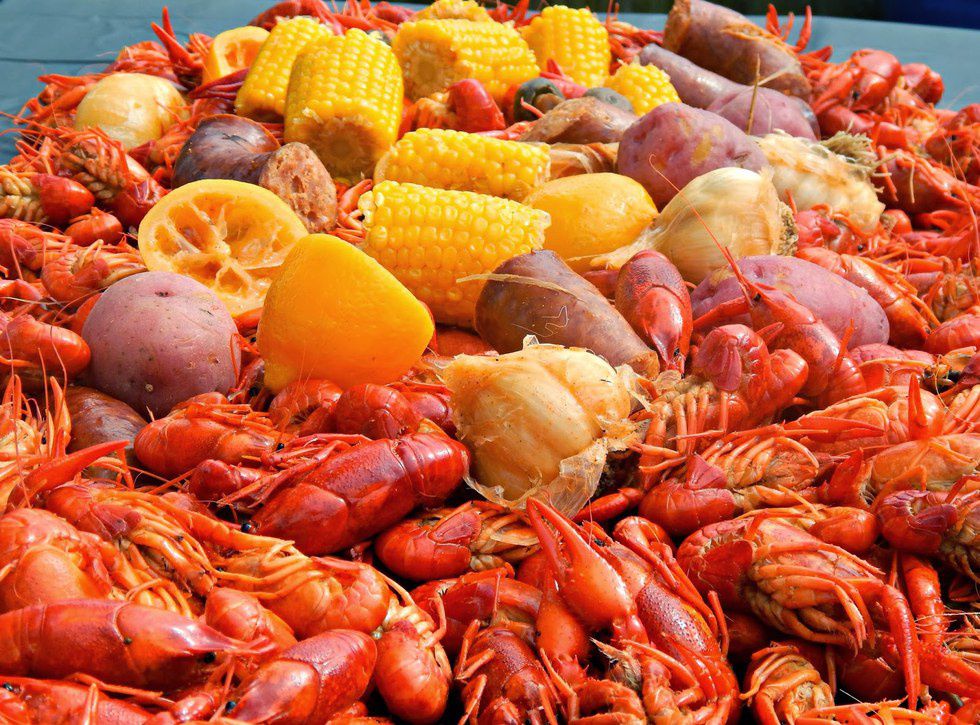 17. Tabasco Sauce
Made in Avery Island, LA. We drench everything in this stuff.
18. Pralines
Praline flavored ice cream is a game changer. Just saying. And if you really want to go crazy, get the praline beignets from Loretta's Authentic Pralines!
19. Brunch at Cafe Atchafalaya
Great food, great staff, great ambiance (including live music)! Get the Eggs Atchafalaya and raid their Bloody Mary Bar!
20. Hansen's & Plum Street Sno-Balls
If you aren't getting the Cream of Nectar Sno-Ball, you aren't doing it right.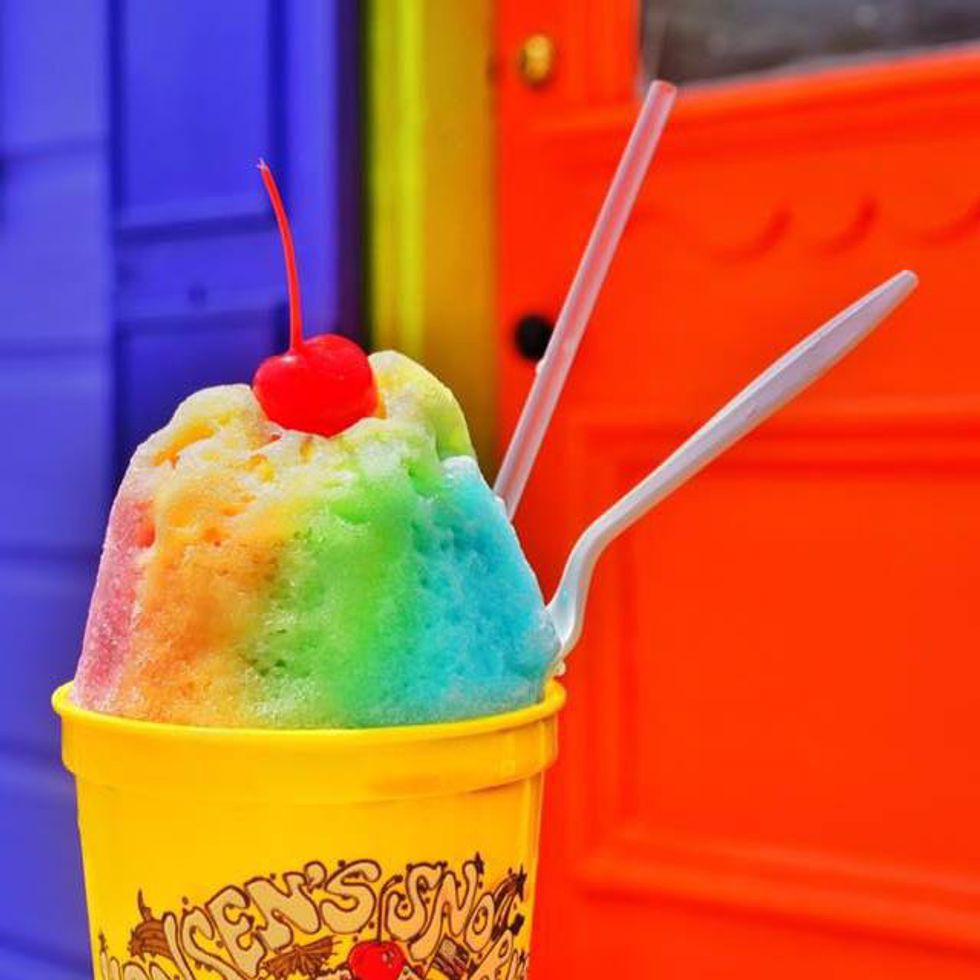 21. Drive-Thru Daiquiri's
Don't drink them while you drive, though!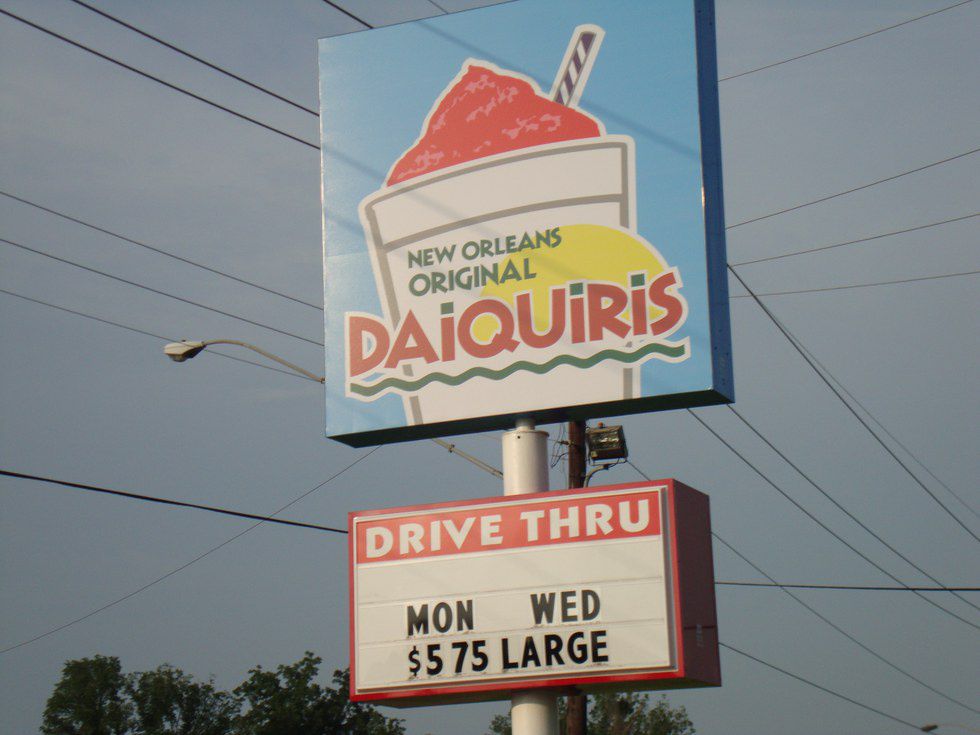 22. Abita Beer
A festive craft brewery in Covington, LA.
23. Fried Chicken Festival (and every other food festival New Orleans has)
God bless Raising Cane's (another local favorite) for sponsoring this, and god bless New Orleans in general for always celebrating good food. If you're an out of towner visiting NOLA, get online to see which festivals are taking place during your stay (trust me, there will be at least one).
24. Zapp's Potato Chips
The Voodoo flavor is particularly tasty.

25. Mardi Gras
Need I say more?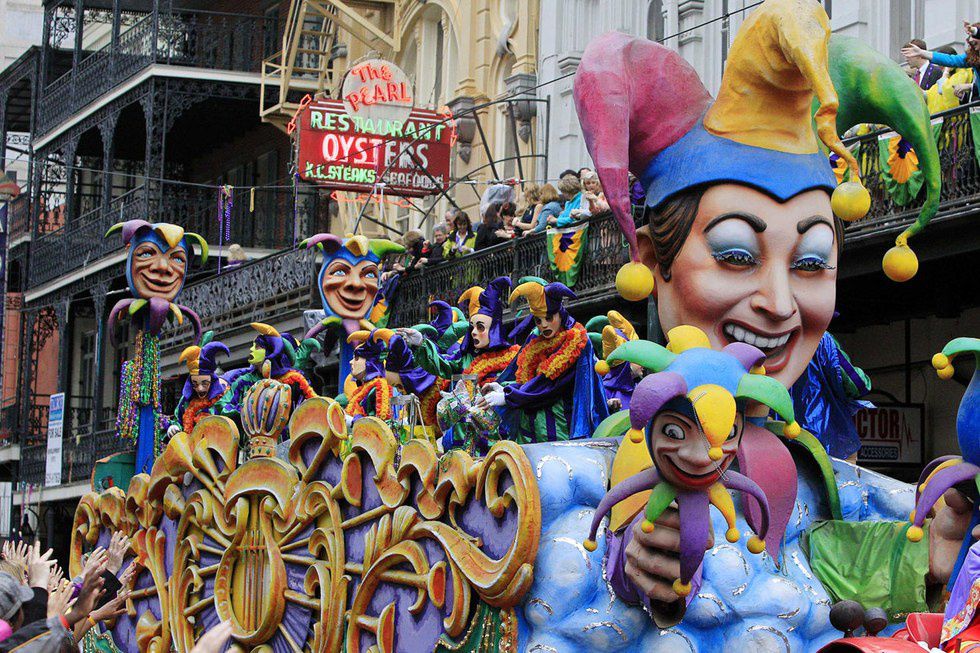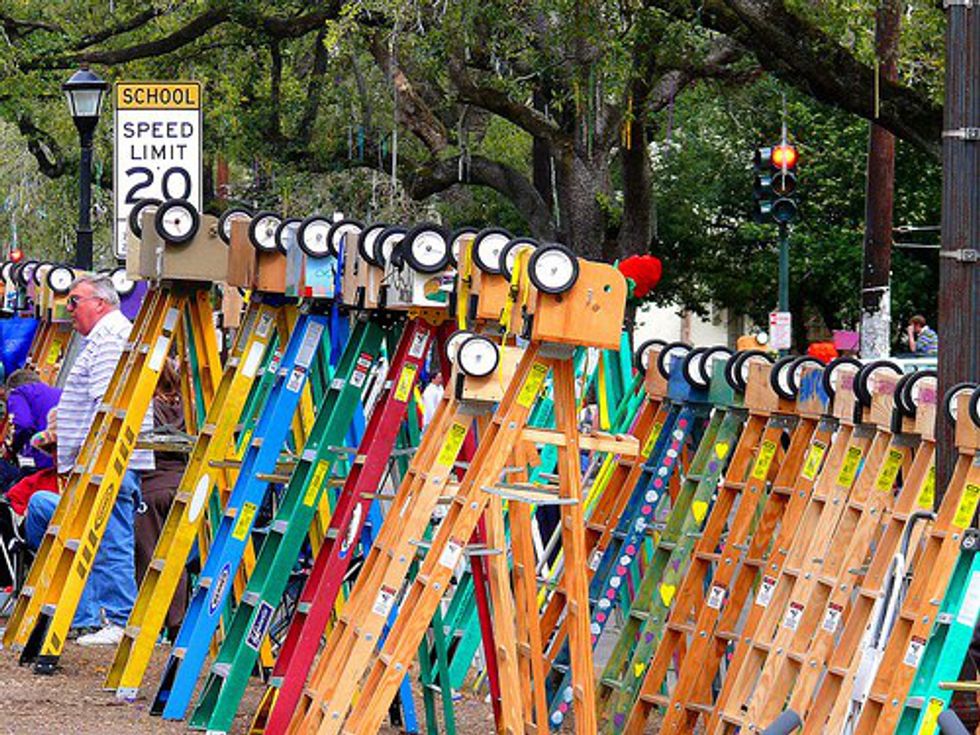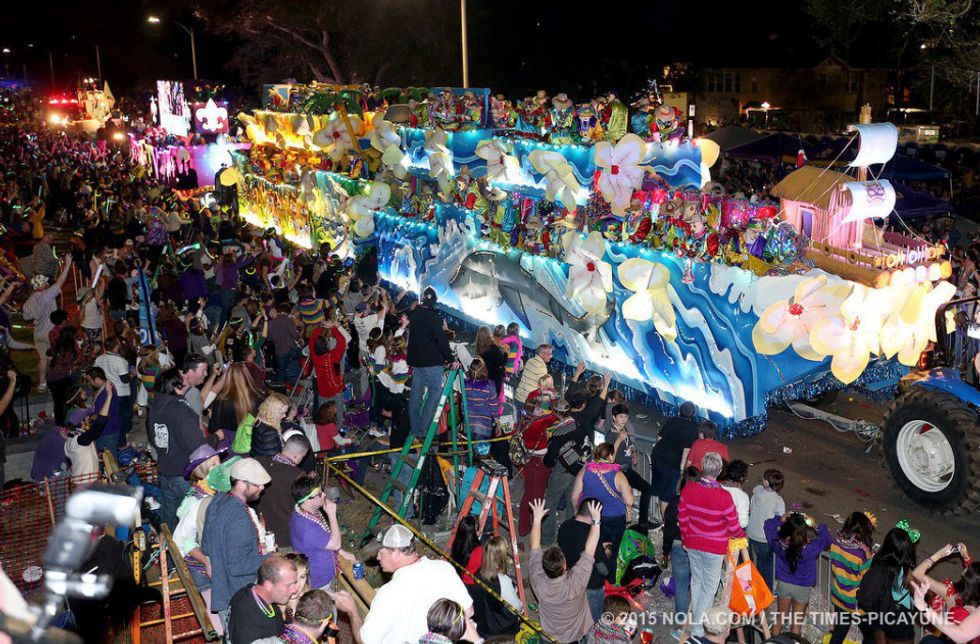 26. Mardi Gras Break
It's hard to believe that everywhere else, Fat Tuesday is just another Tuesday.
27. Blaine Kern's Mardi Gras World
Where the magic is made!
28. PJ's Coffee of New Orleans
Starbucks is irrelevant in New Orleans. Sorry not sorry.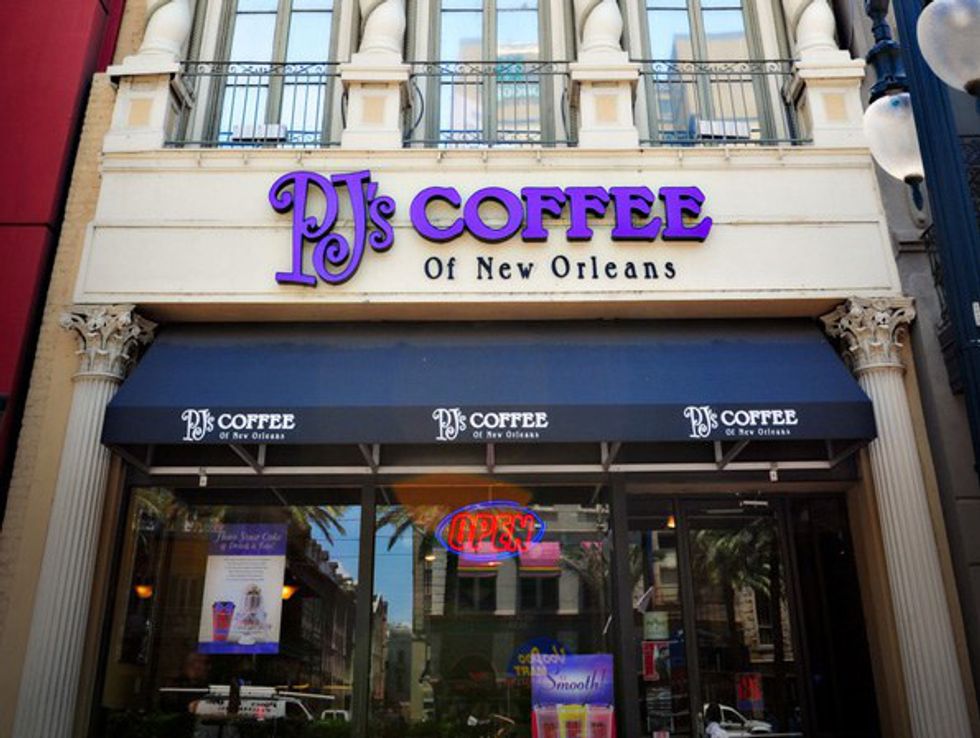 29. Popeyes
Perfection.
30. New Orleans Jazz and Heritage Festival
THE Fest.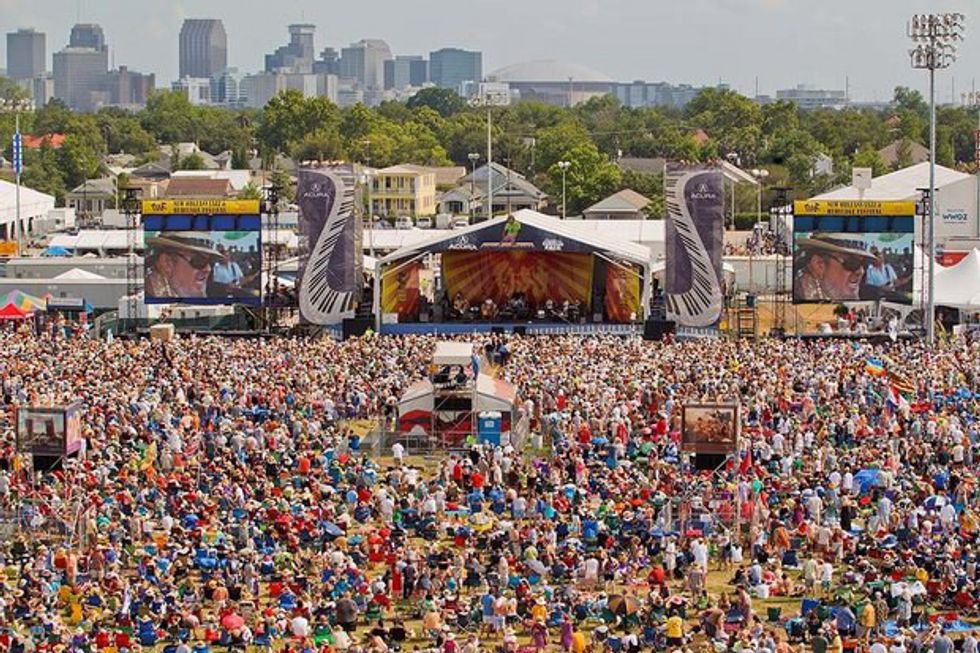 31. Crawfish Monica at Jazz Fest
Ugh.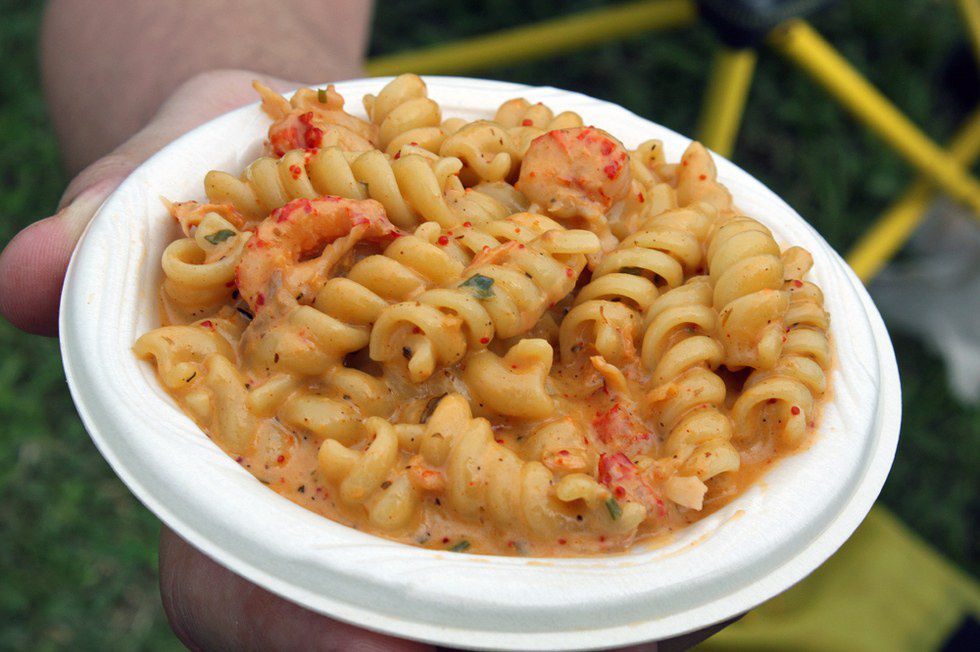 32. Crawfish Bread at Jazz Fest
UGH.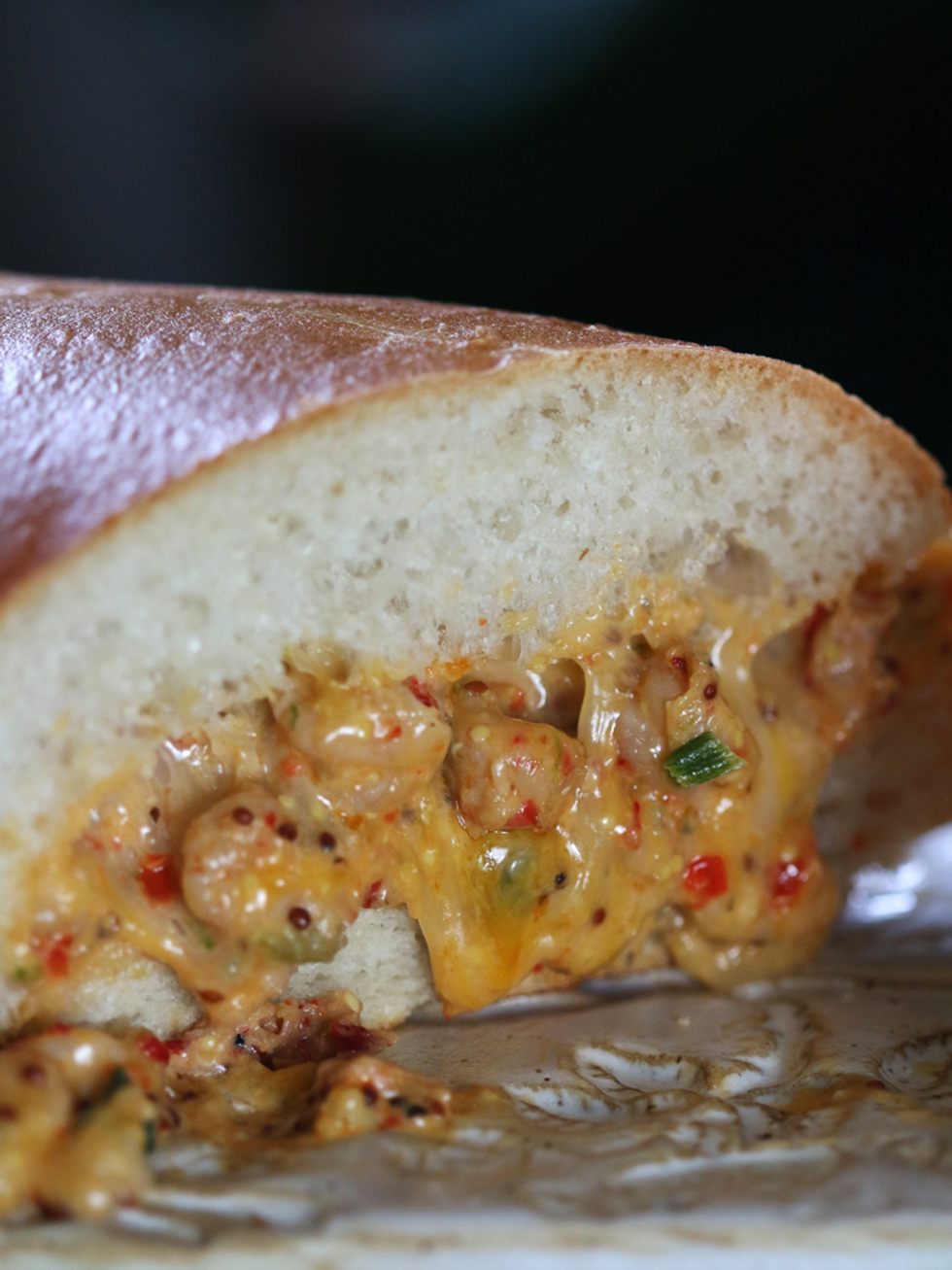 33. Voodoo Music + Arts Experience
Every Halloweekend. Every year. Worship the music.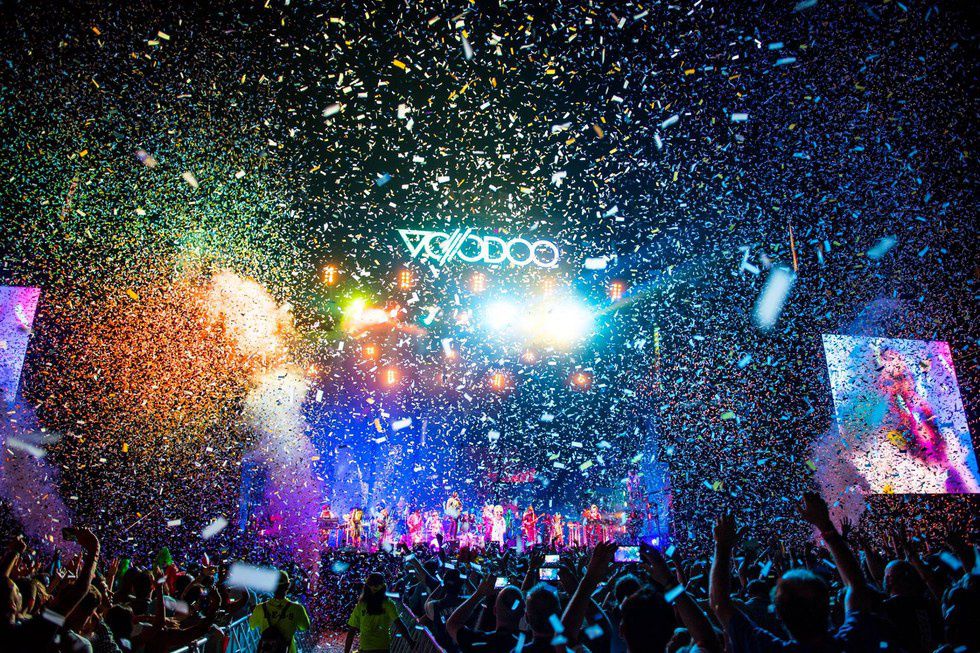 34. The Red Dress Run
When men and women alike run through the city in red dresses to raise money for breast cancer research.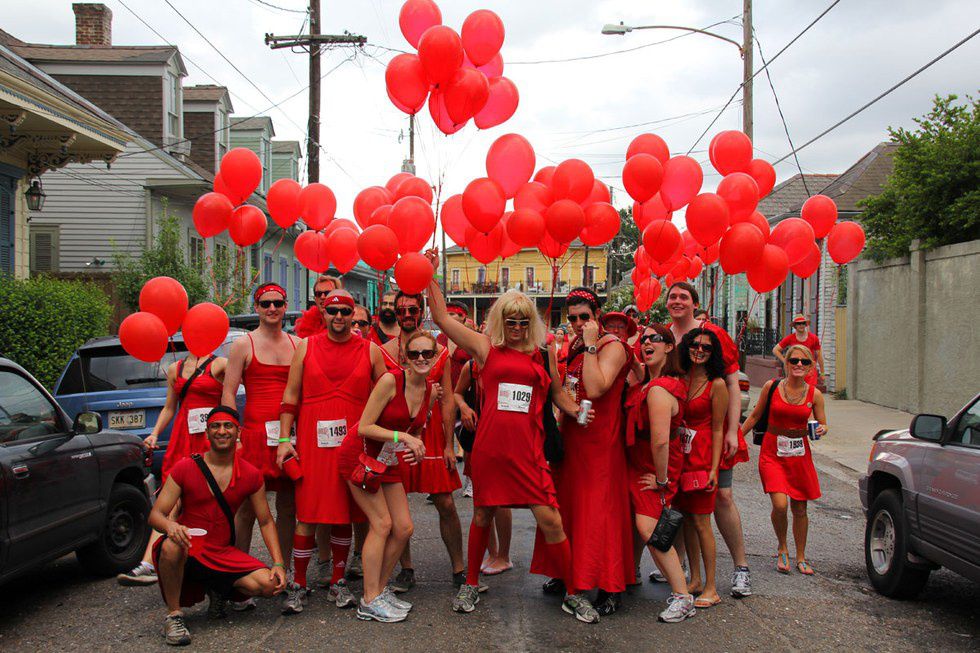 35. Streetcars
Does an author named Tennessee Williams ring a bell?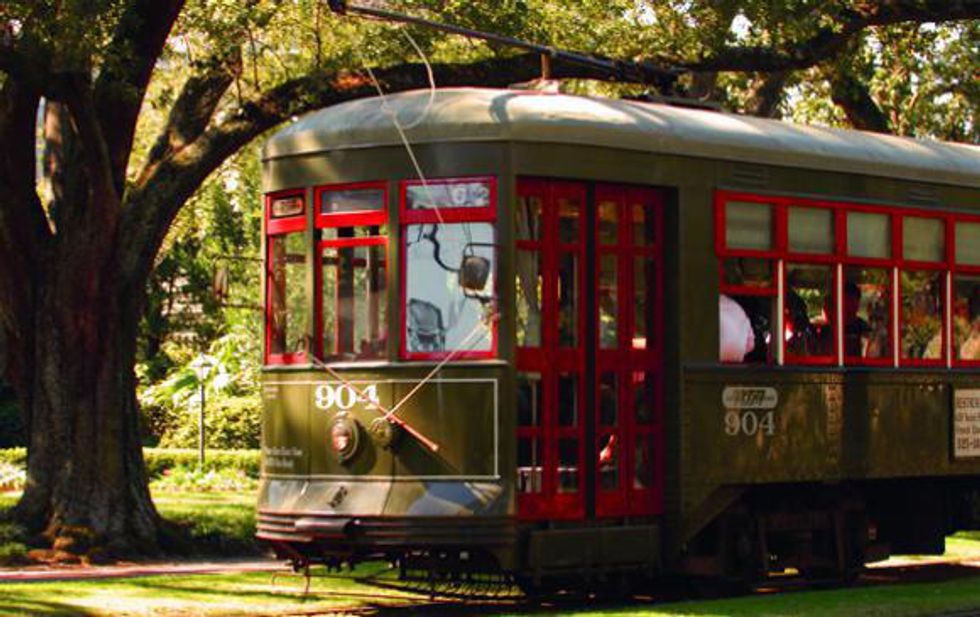 36. Champions Square
People from New Orleans know how to tailgate, that's for sure.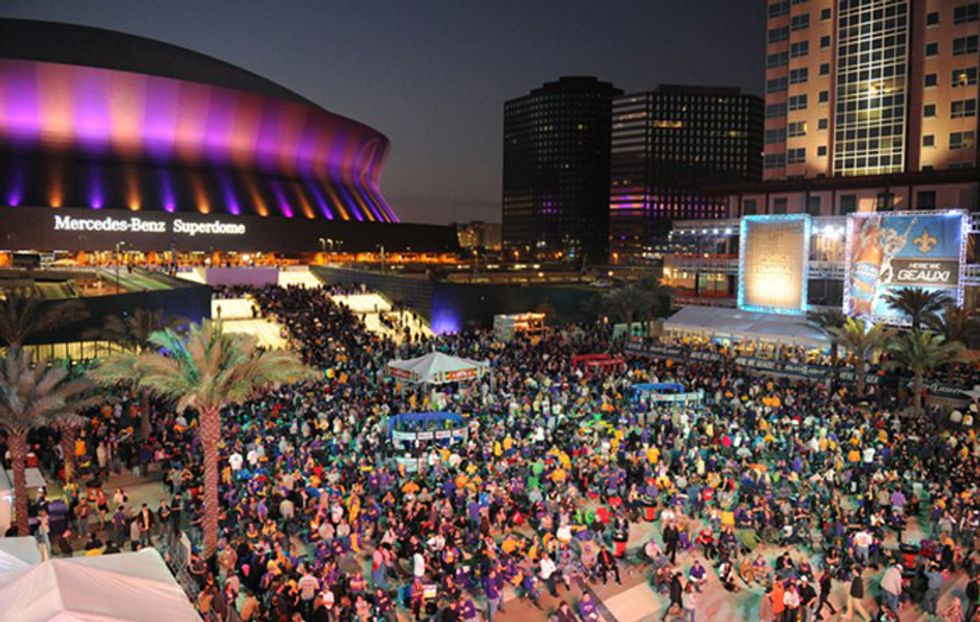 37. Celebration in the Oaks
A beautiful Christmas celebration in City Park.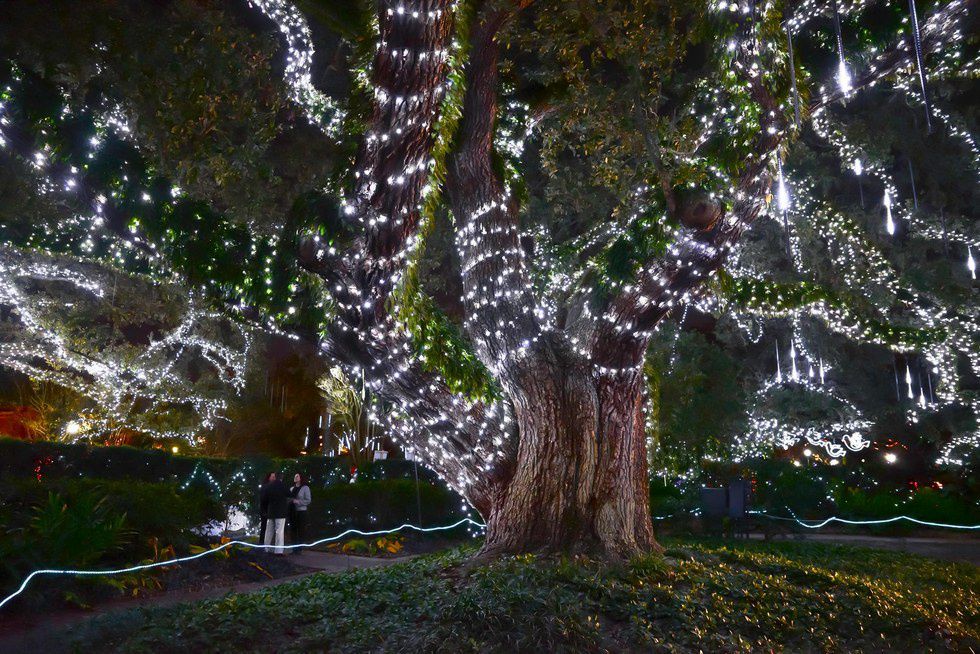 38. Lavender Honey Ice Cream at Creole Creamery
Believe the hype.
39. Dat Dog
Just look at the picture.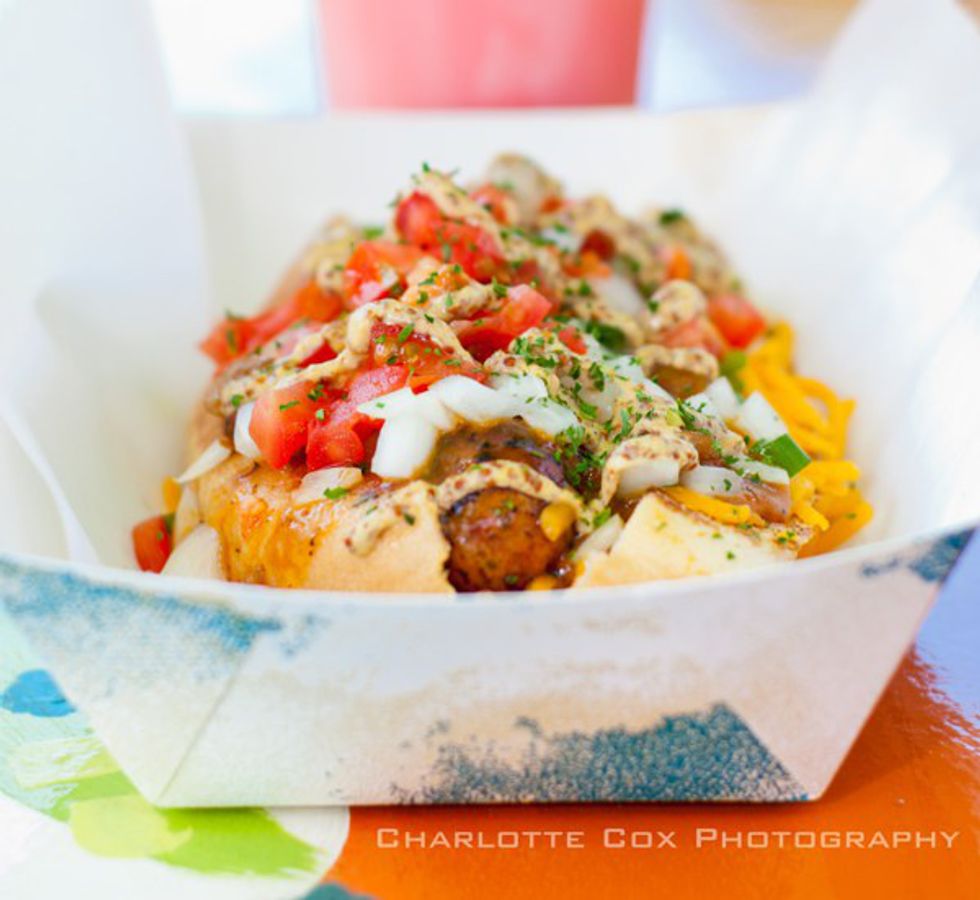 40. Camellia Grill
Not only is it delicious, but the staff and ambiance is so much fun. Try the Chef's Special Omelet!
41. Audubon Park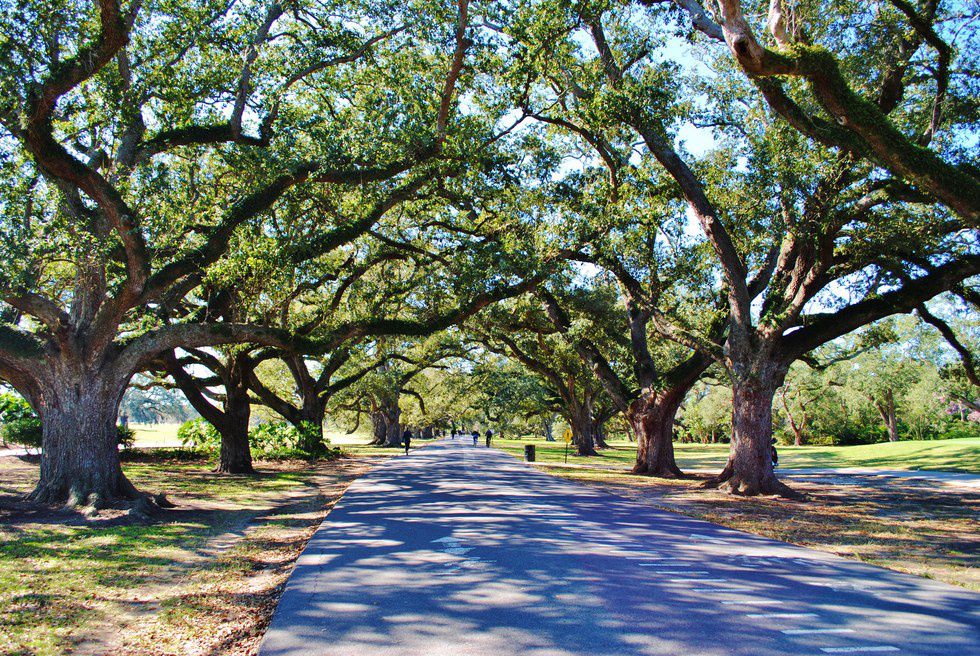 42. St. James Cheese Company
A cheese education.
43. The French Quarter
I mean, of course.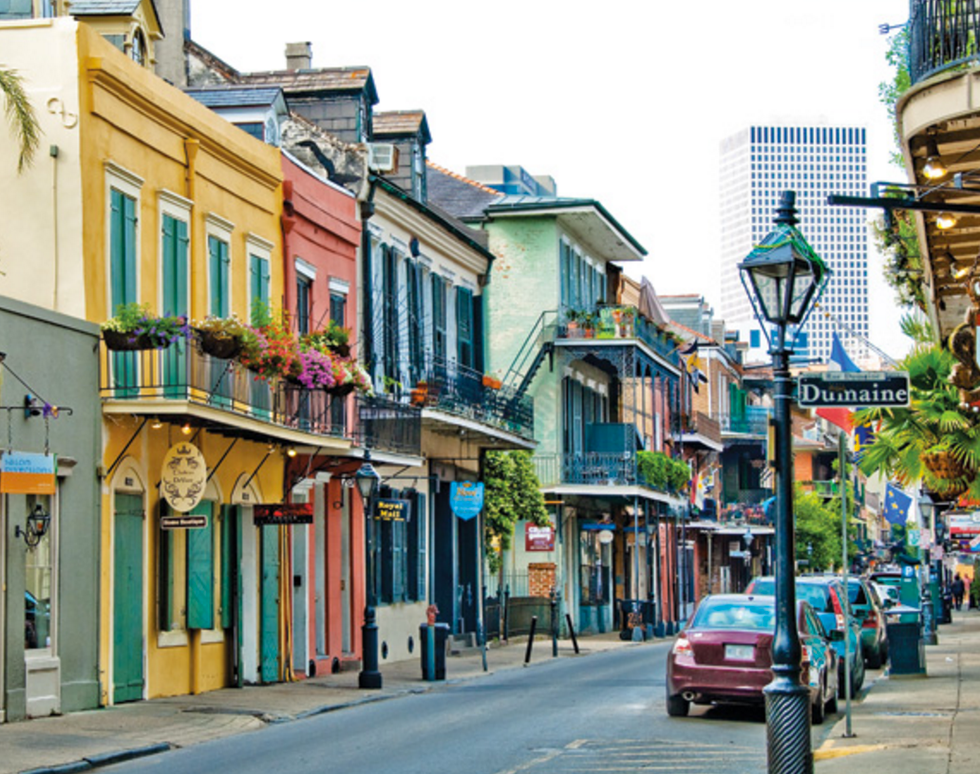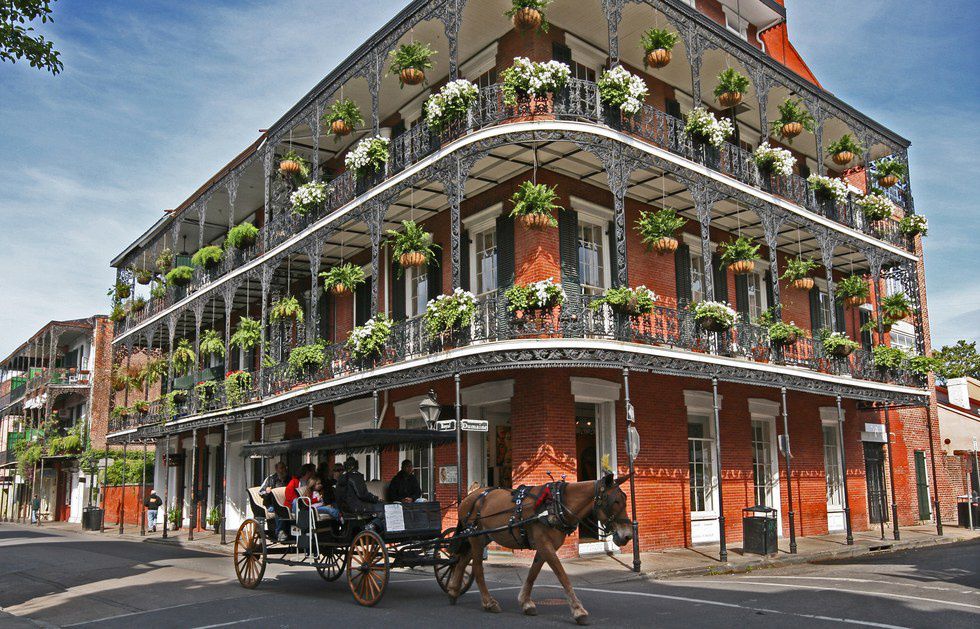 44. Buku Music + Art Project
Another weekend, another above-average music festival.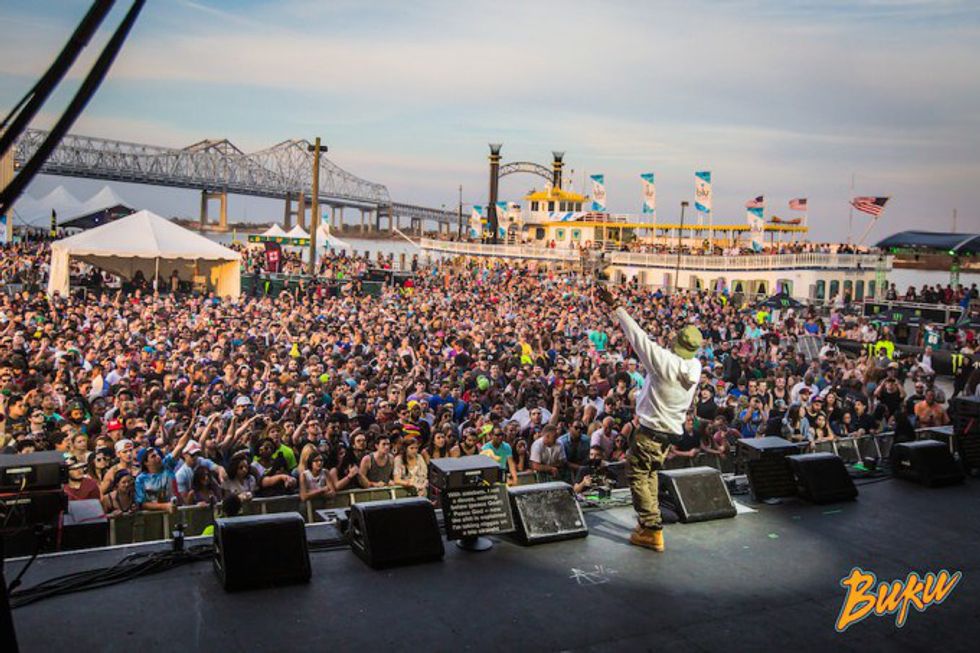 45. The Roosevelt Hotel During Christmas
***heart eyes emoji***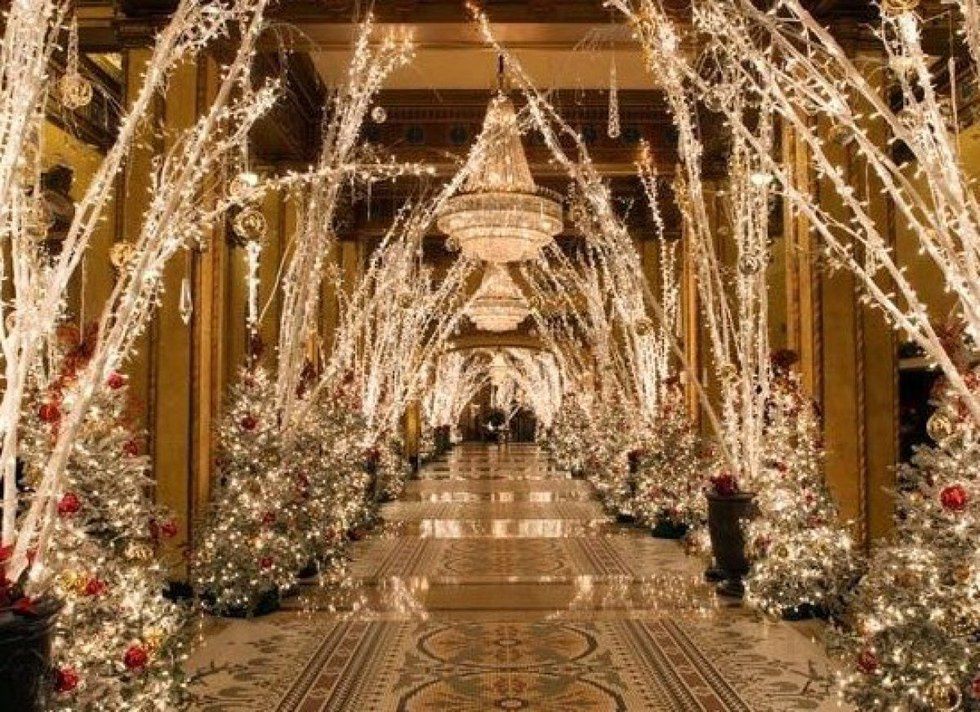 46. Galatoire's
They have been serving some of the best French-Creole food in New Orleans for over a century. Try their Grand Gouté: Shrimp Remoulade, Crabmeat & Crawfish Maison, and Oysters en Brochette all on one plate!
47. Treme
A television series that follows the lives of ordinary New Orleans residents in the aftermath of Hurricane Katrina.
48. The National World War II Museum
This place is incredible. Be sure to catch a showing of Beyond All Boundaries in their Solomon Victory Theater. Tom Hanks narrates.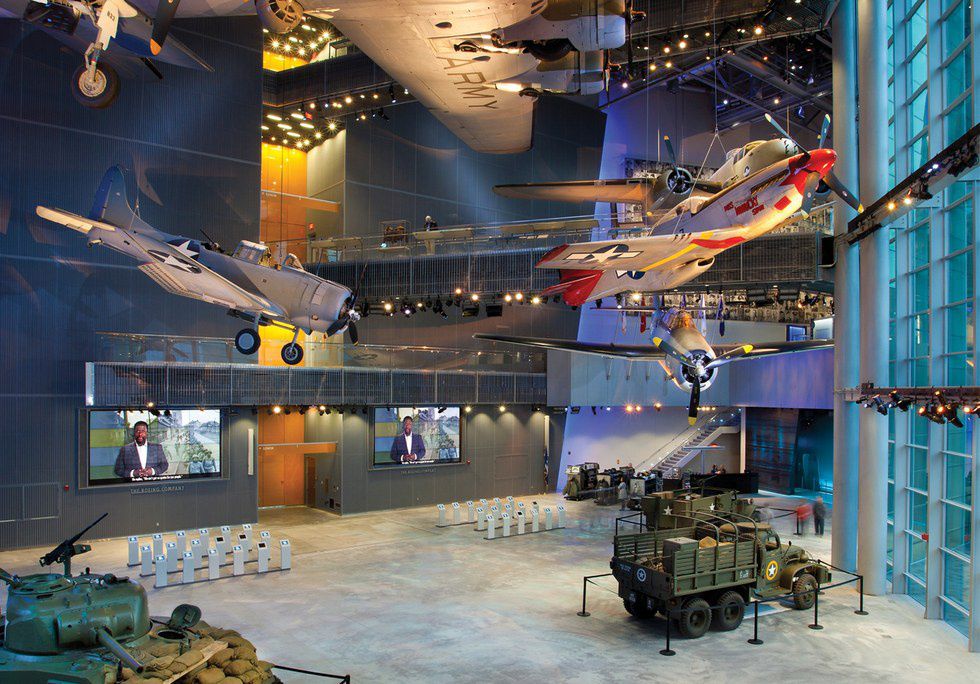 49. Prytania Theatre
A small theater atmosphere with a unique showing selection. Great for family night!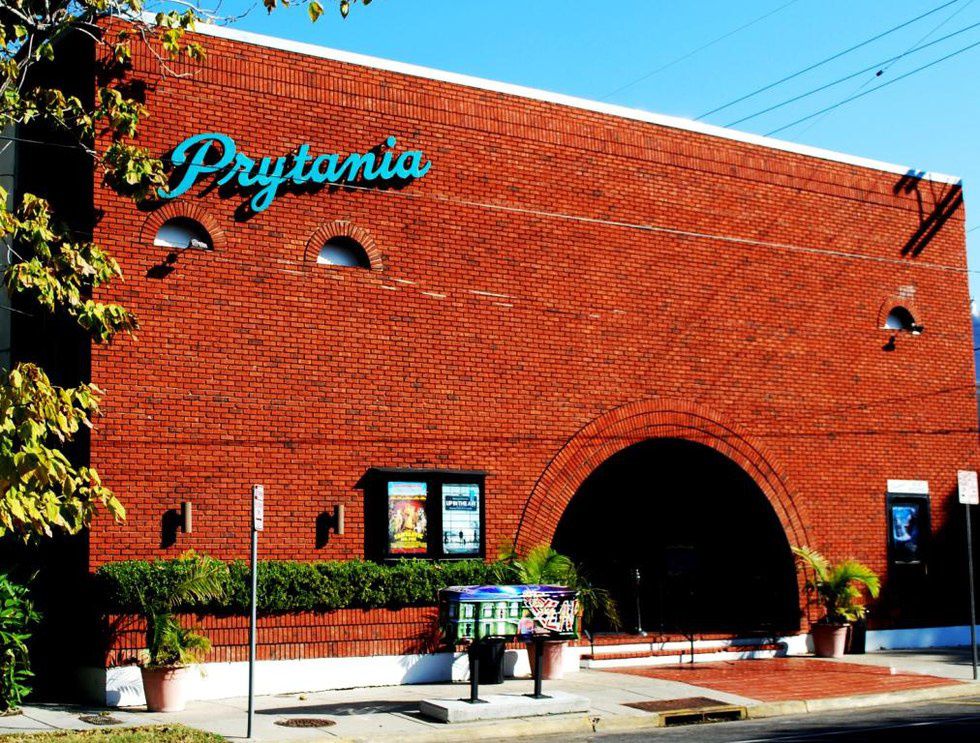 50. The Garden District
Some of the most beautiful houses you'll ever see.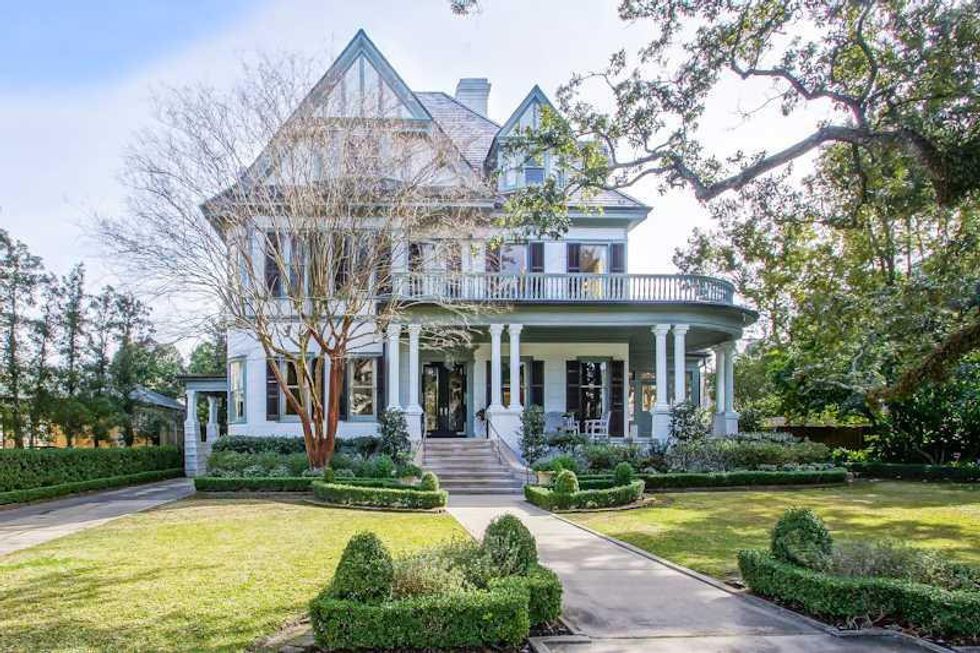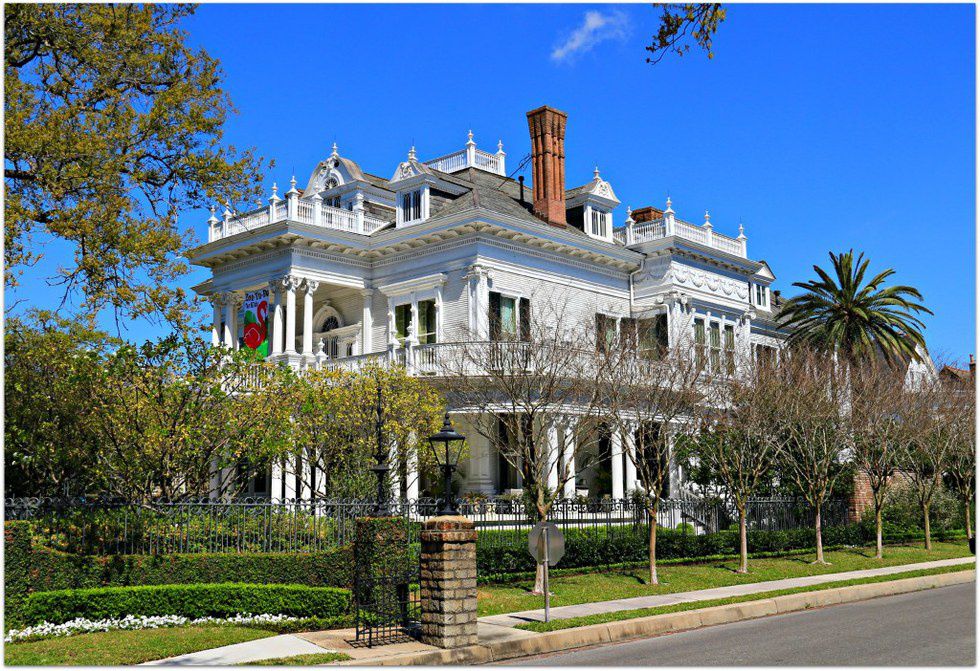 51. Magazine Street
One of the best streets in New Orleans. Hands down. A multitude of boutiques, restaurants, and organizations are packed onto this narrow little street.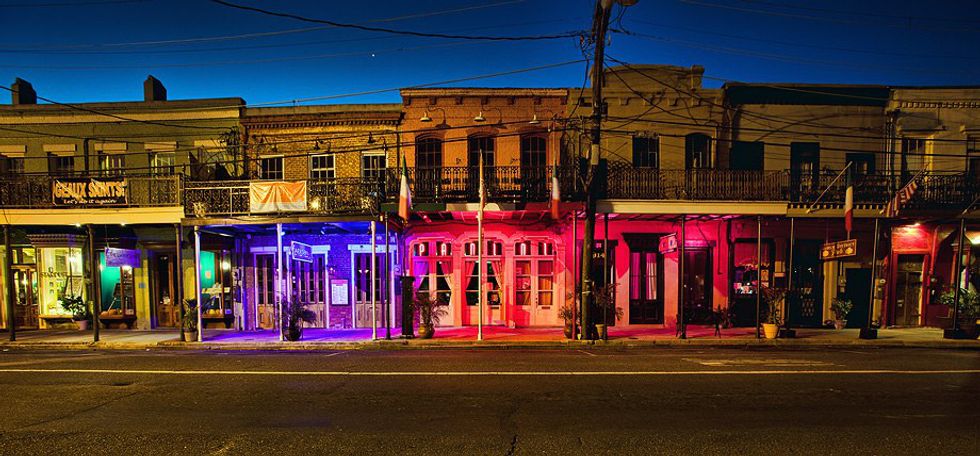 52. Lemon Icebox Pie at Clancy's

Superb.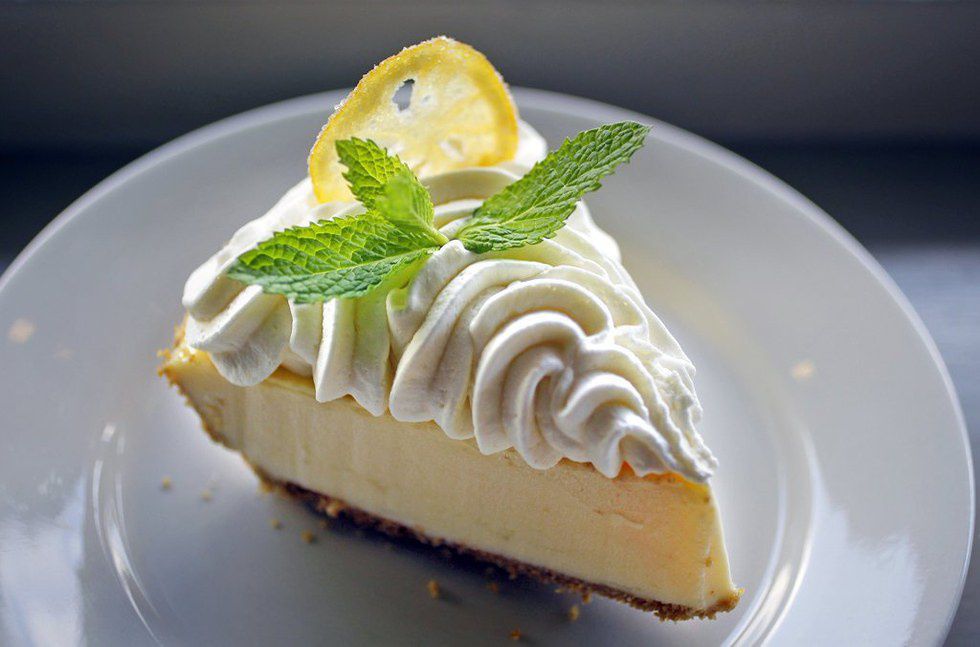 53. Turtle Soup at Commander's Palace
If the President eats here when he visits, you know it's good.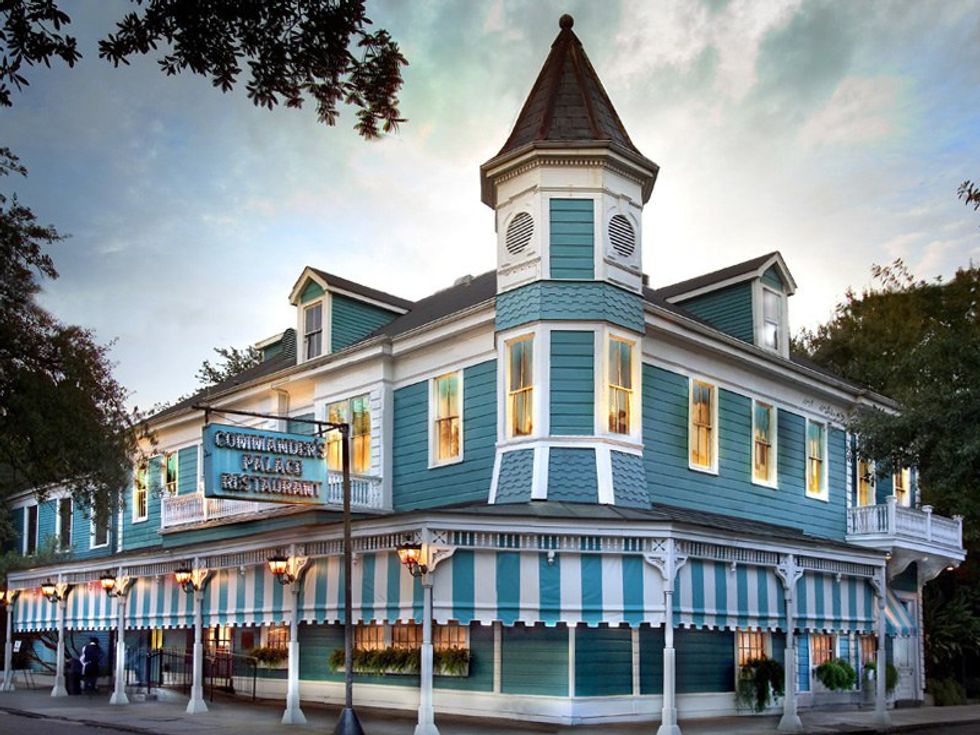 54. Potholes
... Even though they almost swallow our cars on a daily basis, New Orleans wouldn't be New Orleans without them!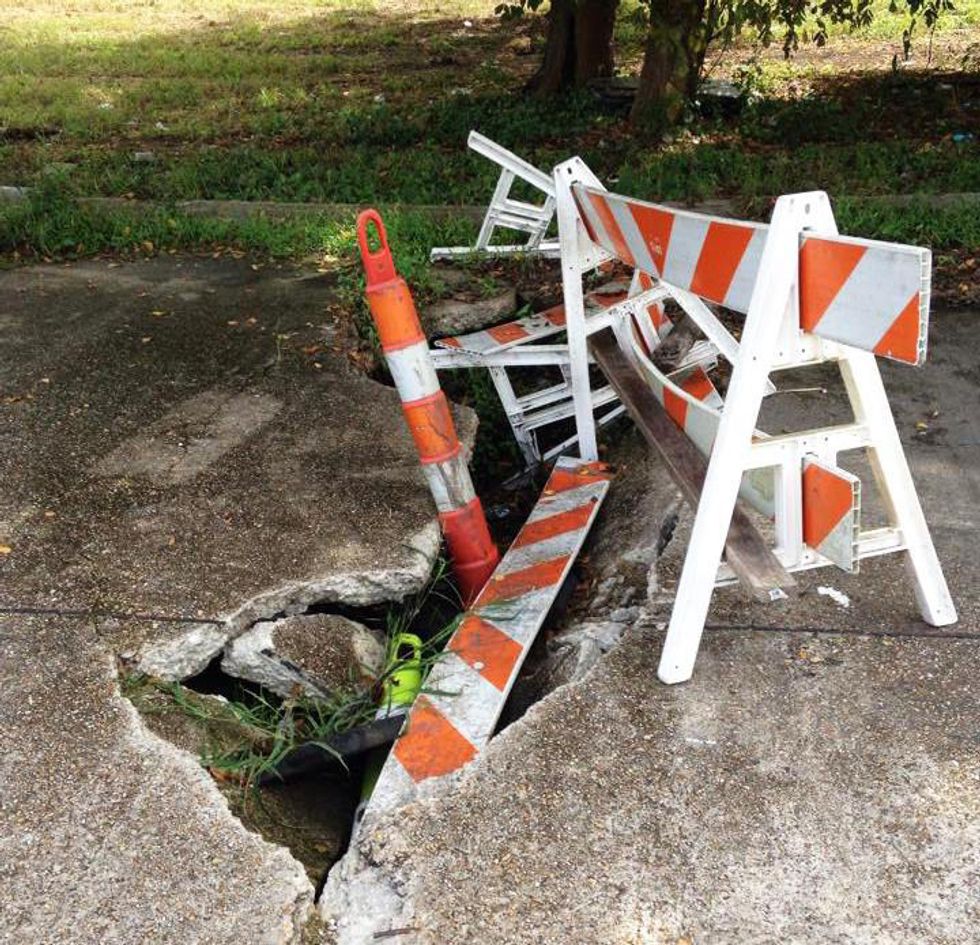 55. New Orleans Museum of Art
The oldest fine arts museum in New Orleans. NOMA always has an exciting, funky collection of pieces.
56. George Rodrigue's Blue Dog Paintings
Iconic.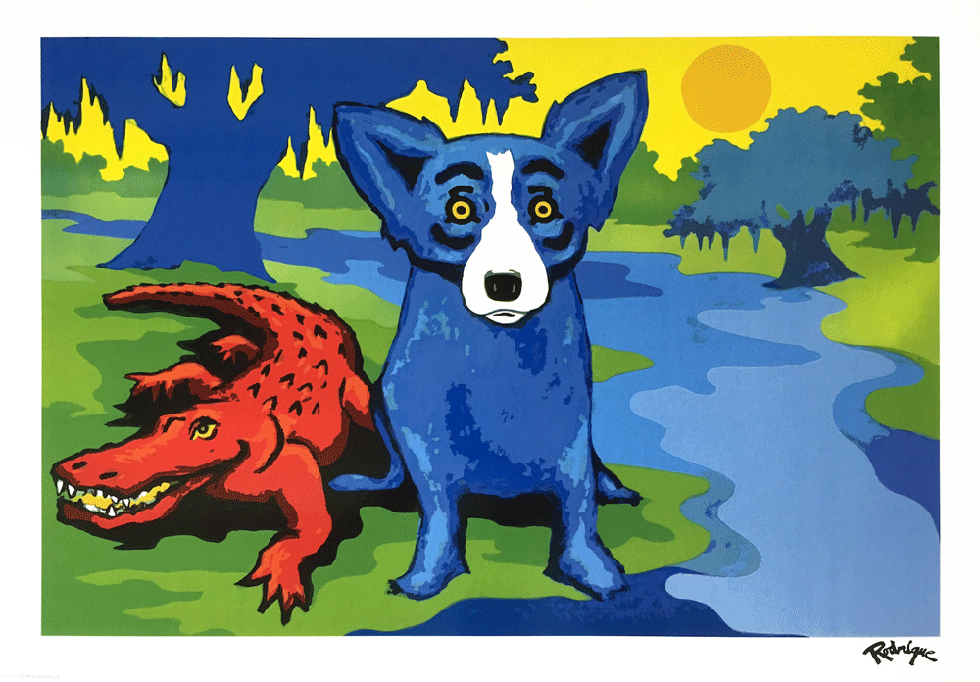 57. Louisiana Children's Museum
The mock-cafe is the place to be when you're a kid.
58. The Lake Pontchartrain Causeway
It's mind-boggling that people actually run marathons longer than this thing!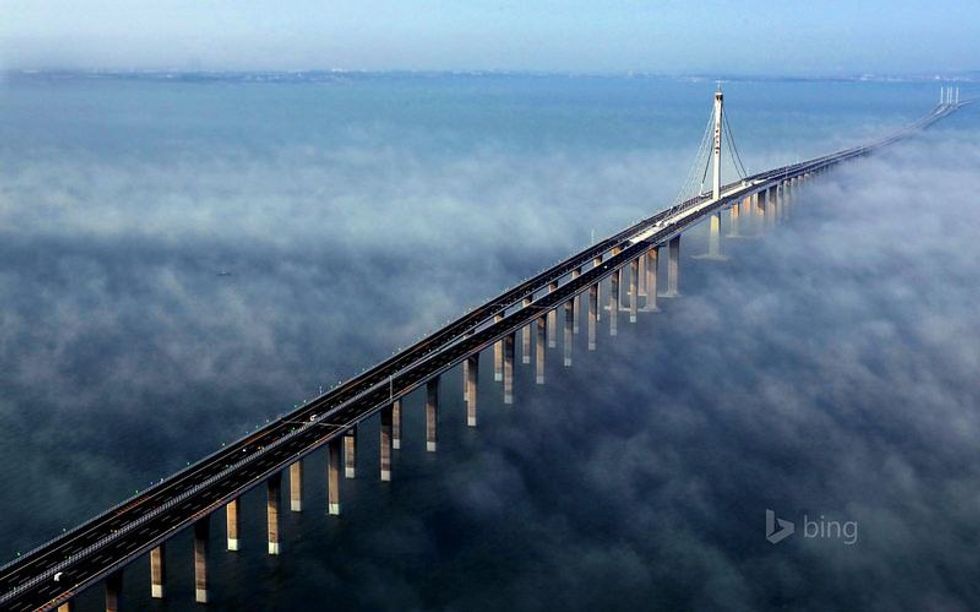 59. Shaya
Heavenly. The best Mediterranean food in town.
The hummus. The pita. The tabouleh. The baba ganoush. The falafel. Everything is mind-blowing.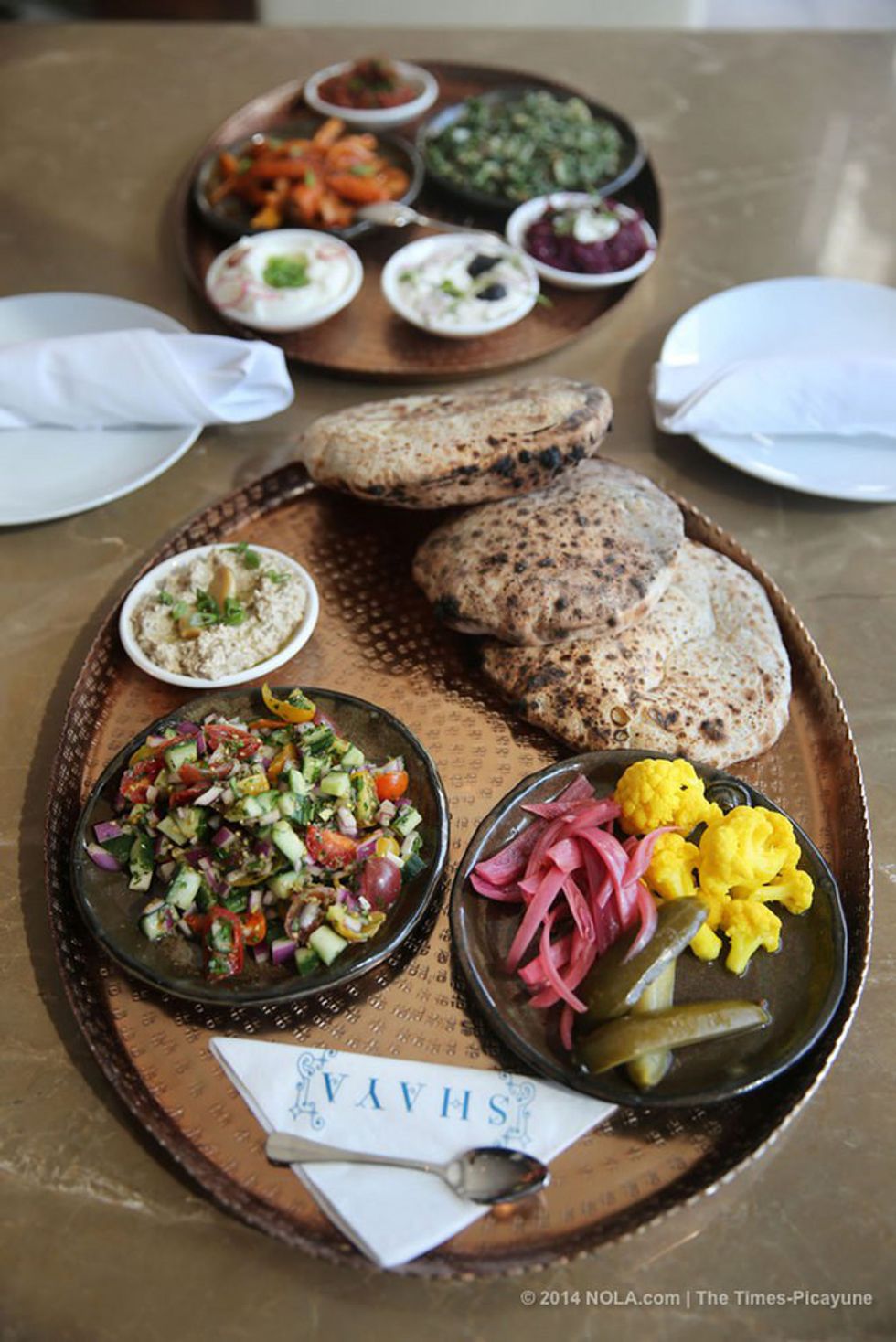 60. The Company Burger
Home of one of the country's best burgers, according to Thrillist.
61. The Fly
You won't find a better view of the sunset over the Mississippi.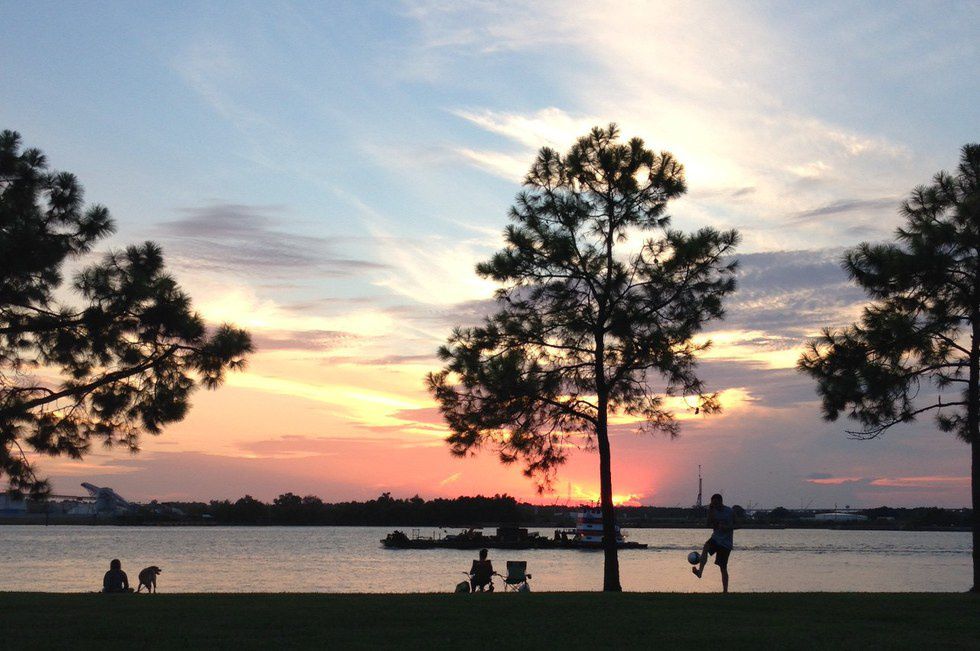 62. St. Louis Cathedral
Spectacular, inside and out.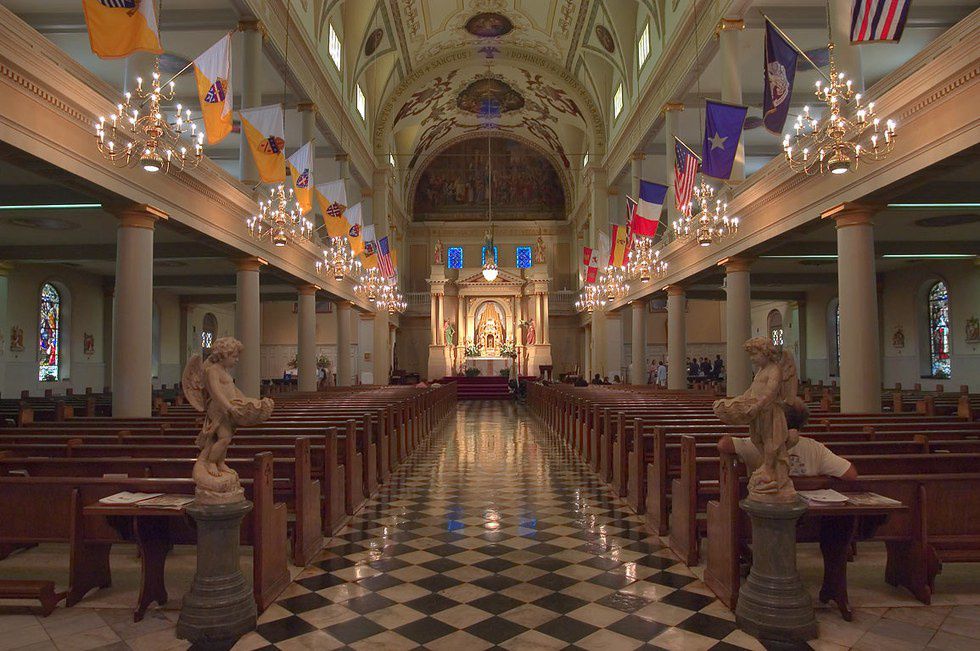 63. Oak Alley Plantation
Because what local wasn't dragged here on a school field trip at least once? And it's pretty impressive.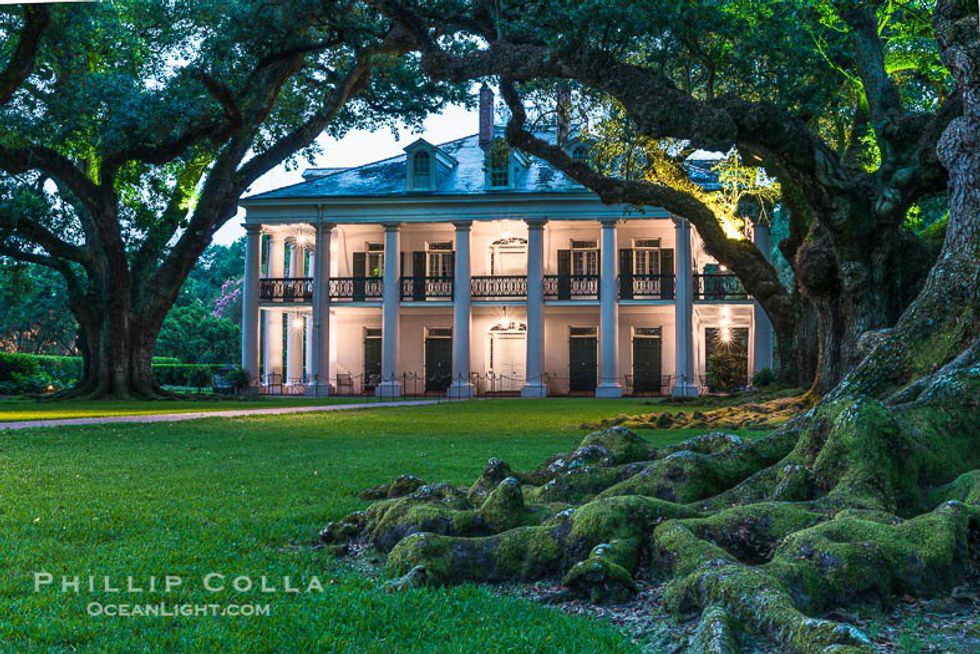 64. Swamp Tours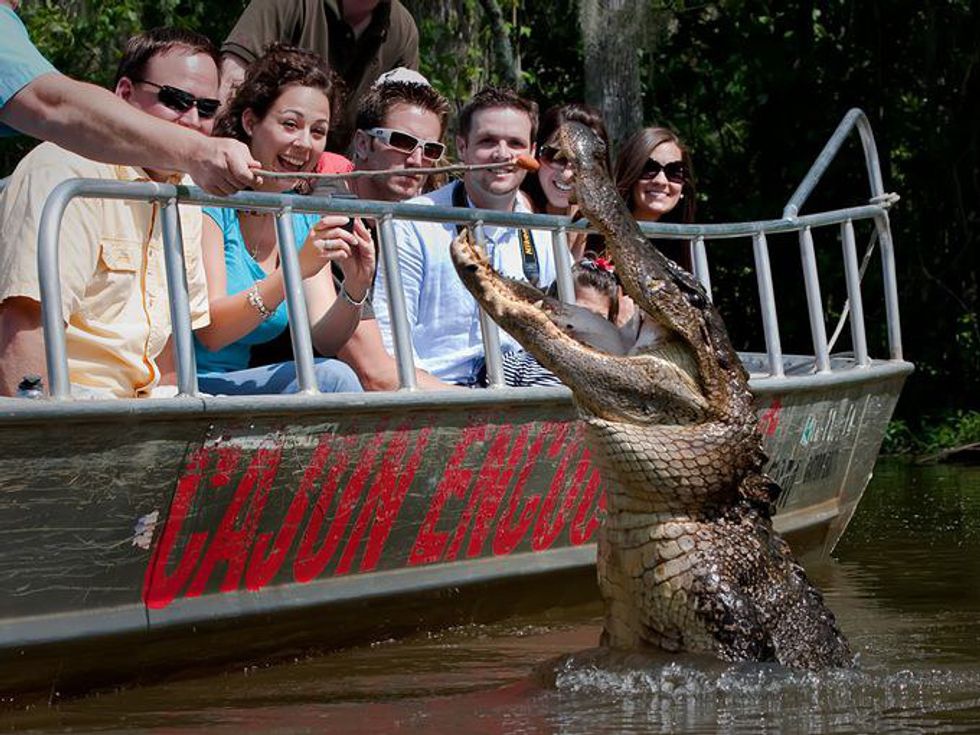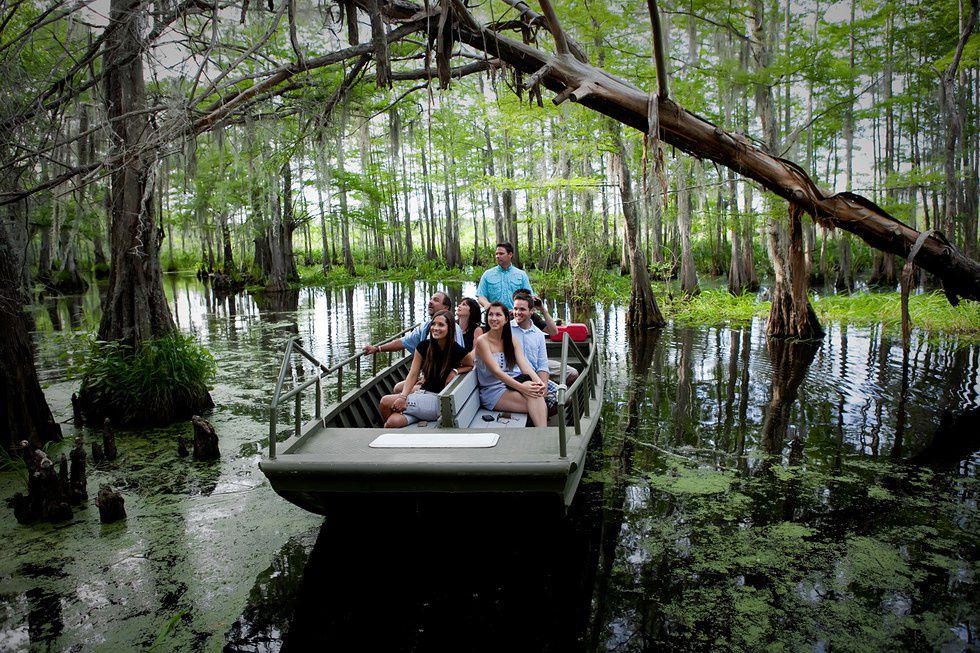 65. Cemeteries
We bury our dead above ground, effectively creating what many call the "Cities of the Dead."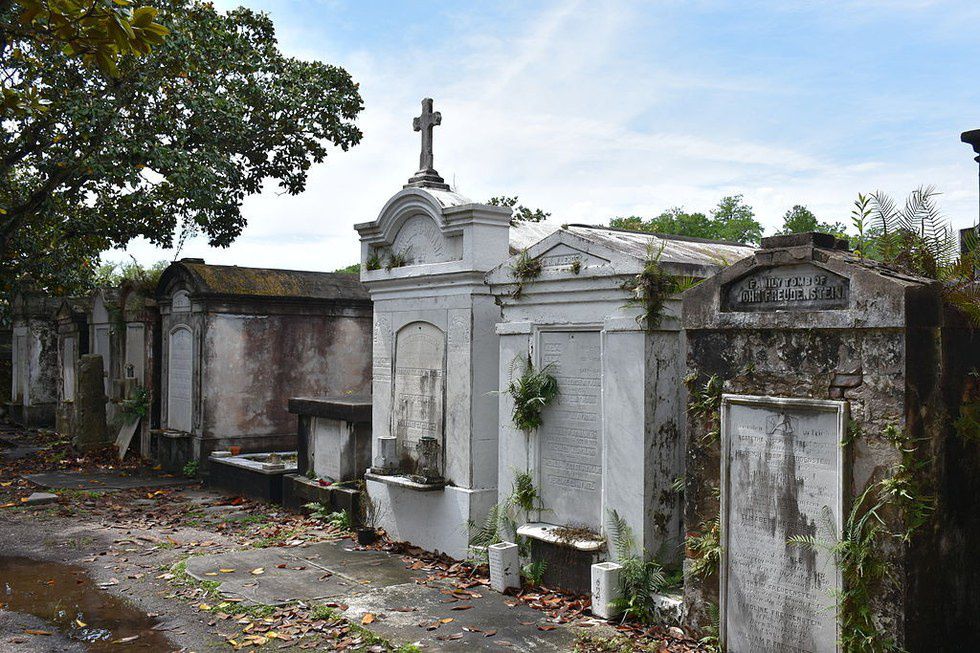 66. Ashley Longshore Gallery
Check her work out. You won't regret it.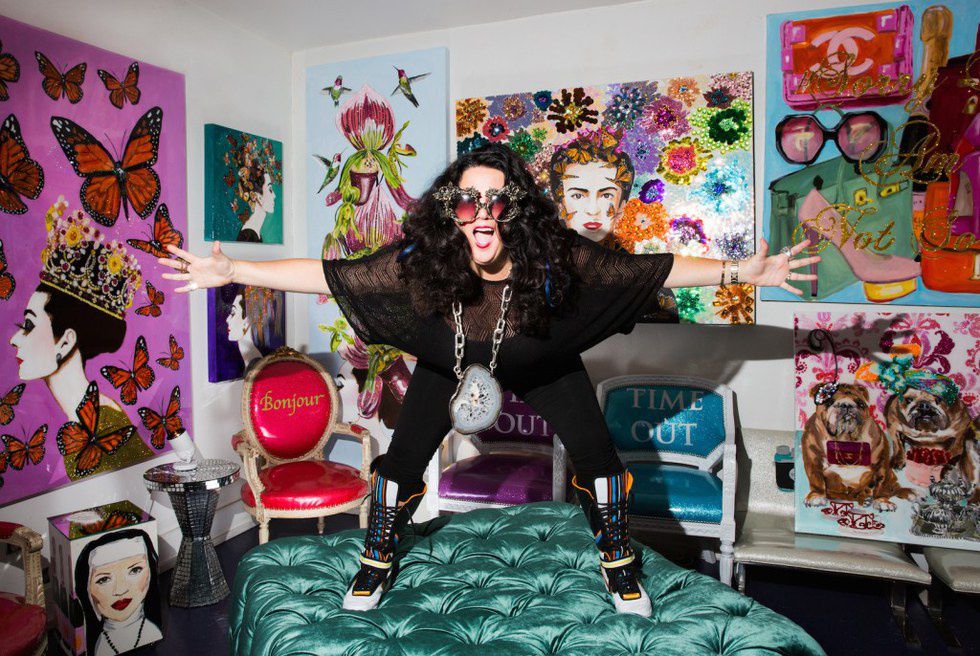 67. Bourbon Street
What a time.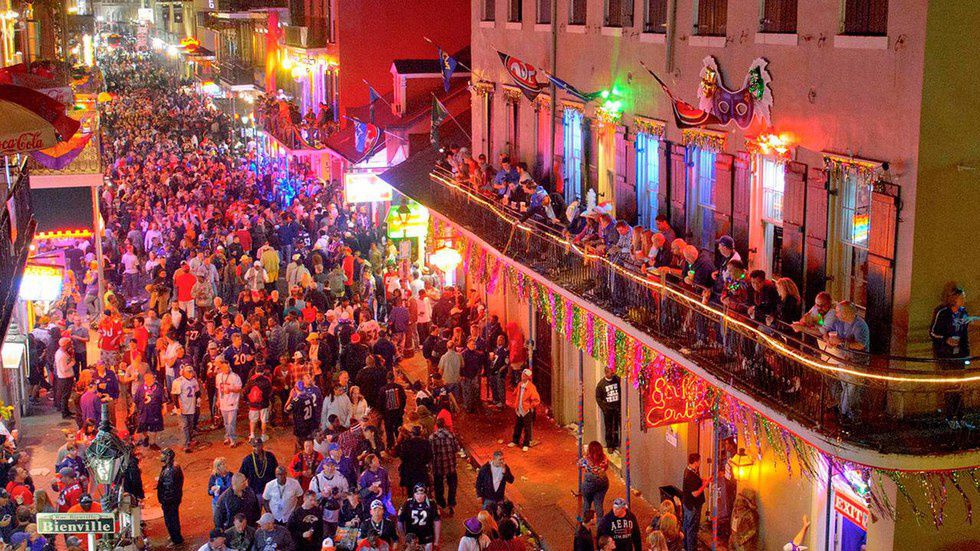 68. The French Market
Food, clothes, and souvenirs (namely Mardi Gras masks) can be purchased here!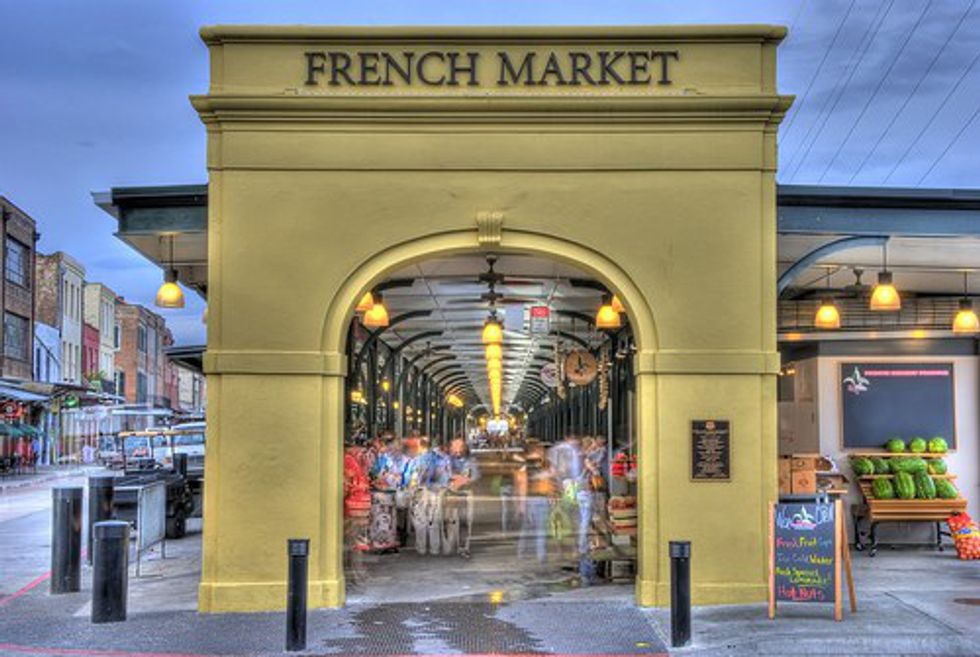 69. The Saints
All hail Breesus.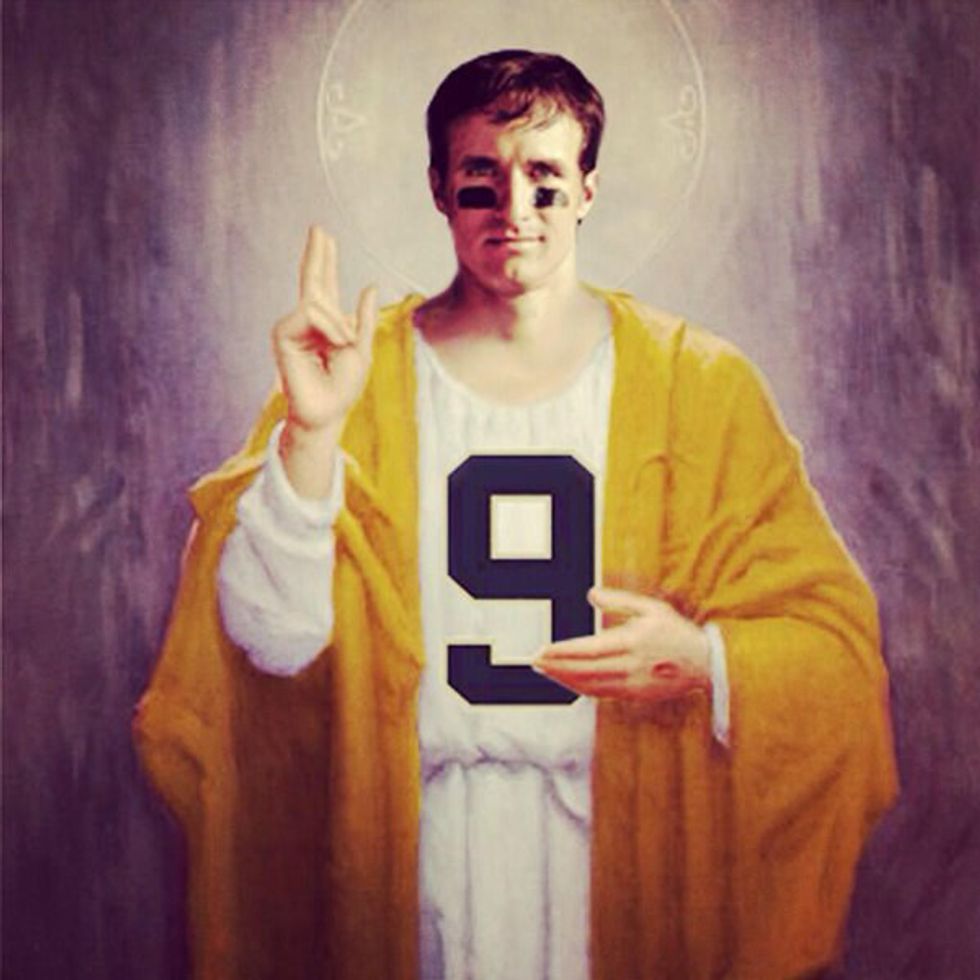 70. The Boot
A popular bar near Tulane University.
71. Lafitte's Blacksmith Shop
One of the oldest bars in the country.


72. Hurricanes and Hand Grenades
Also, to-go cups are a thing here!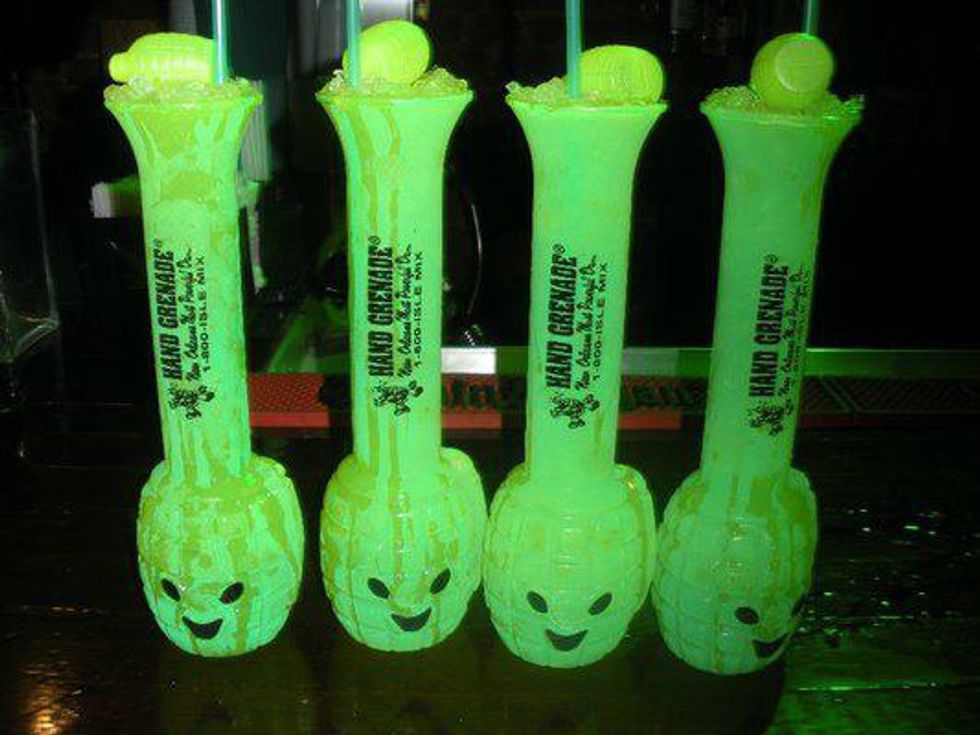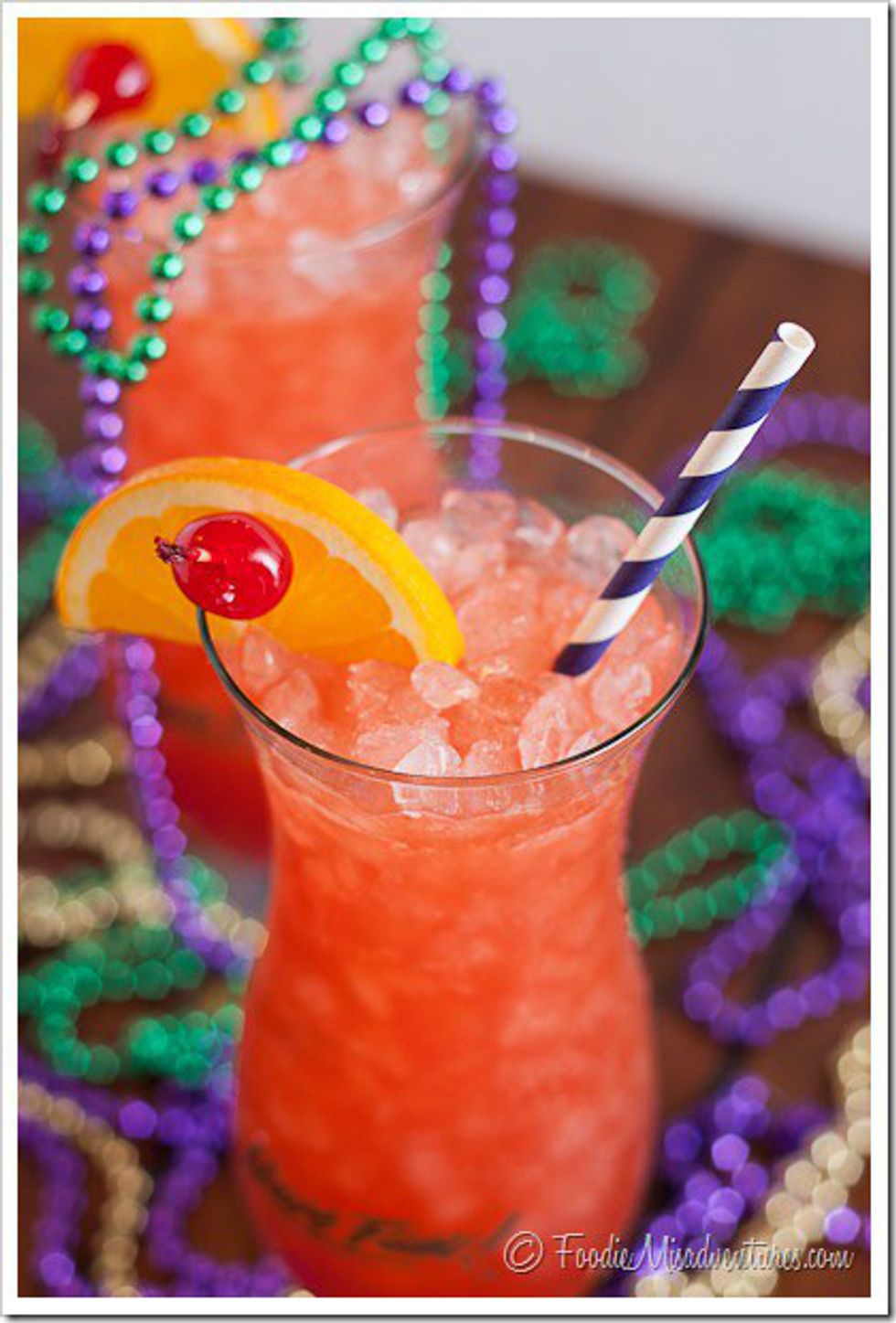 73. Shotgun Houses
They're so cute.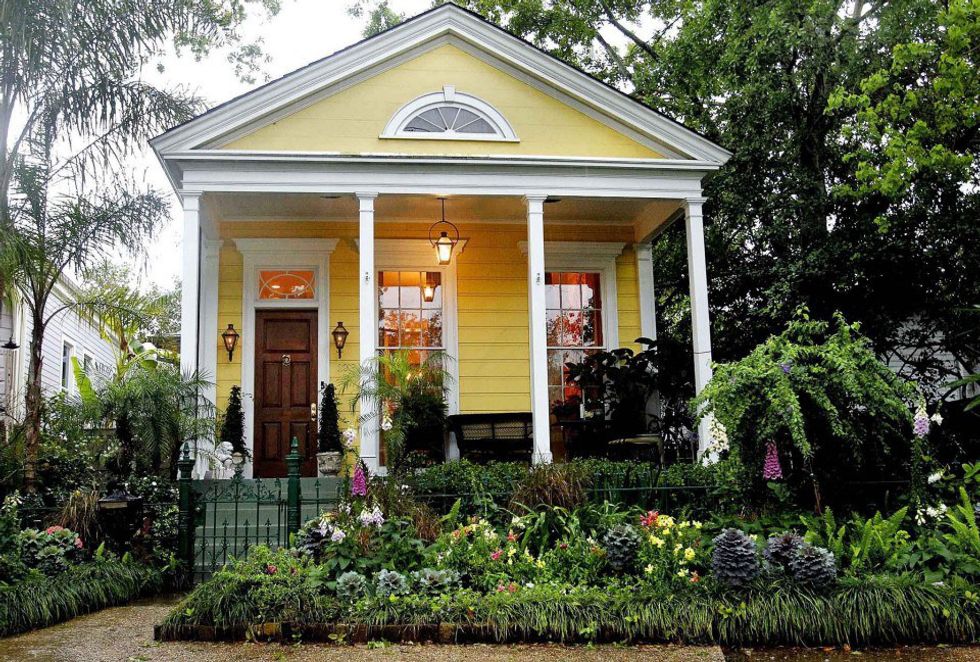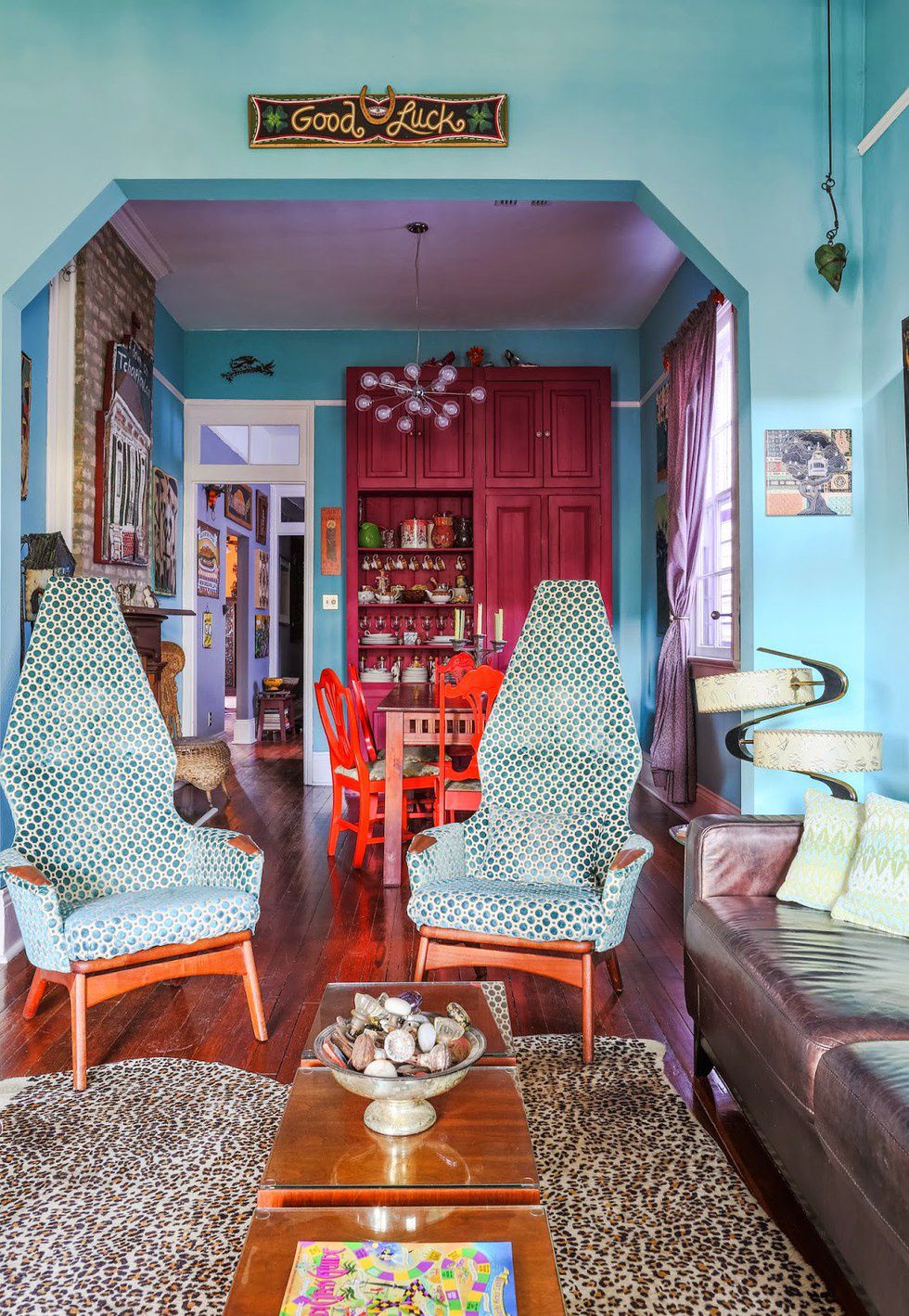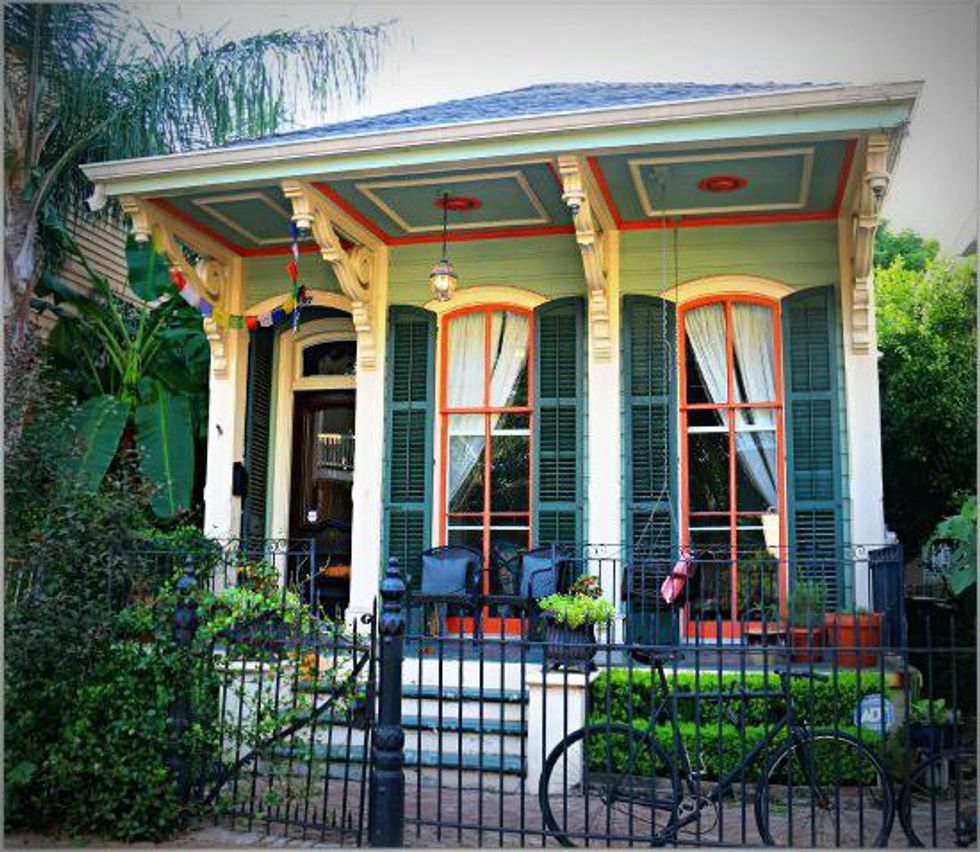 74. Second Lines
Anyone can join in on a celebration in New Orleans!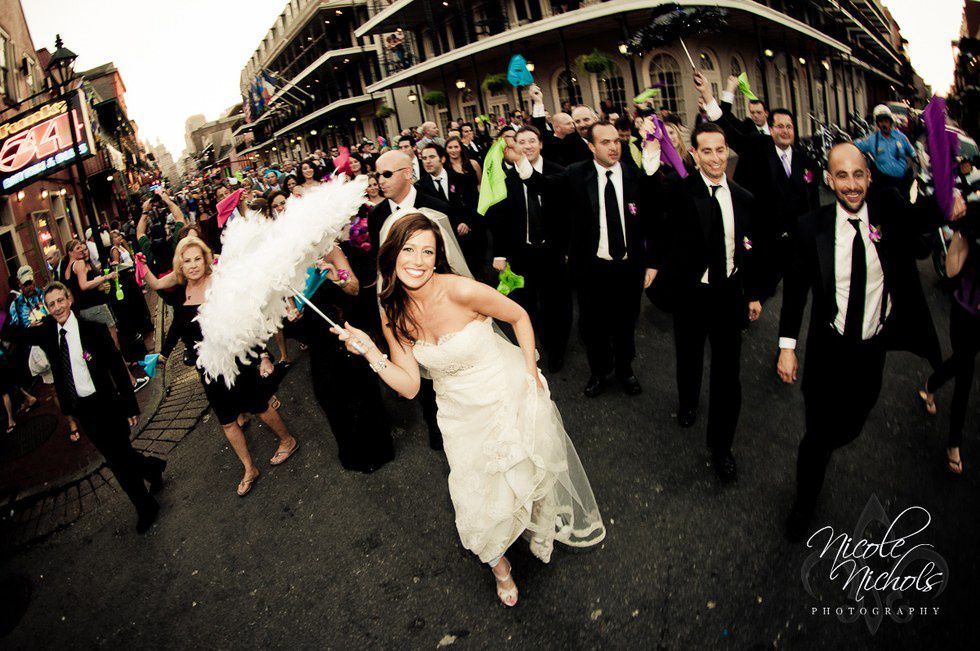 75. Crawfish and Goat Cheese Crepes from Muriel's
Don't knock it until ya try it.
76. BBQ Shrimp from Pascal's Manale
I don't think I've ever met a person who doesn't like their BBQ shrimp.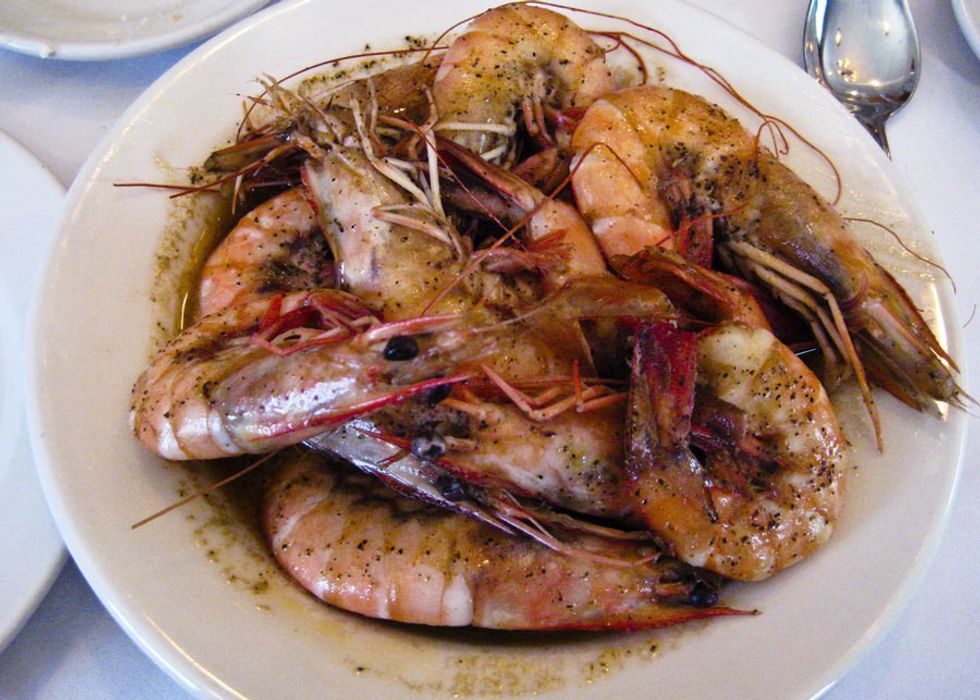 77. District Donuts
So many unique flavors.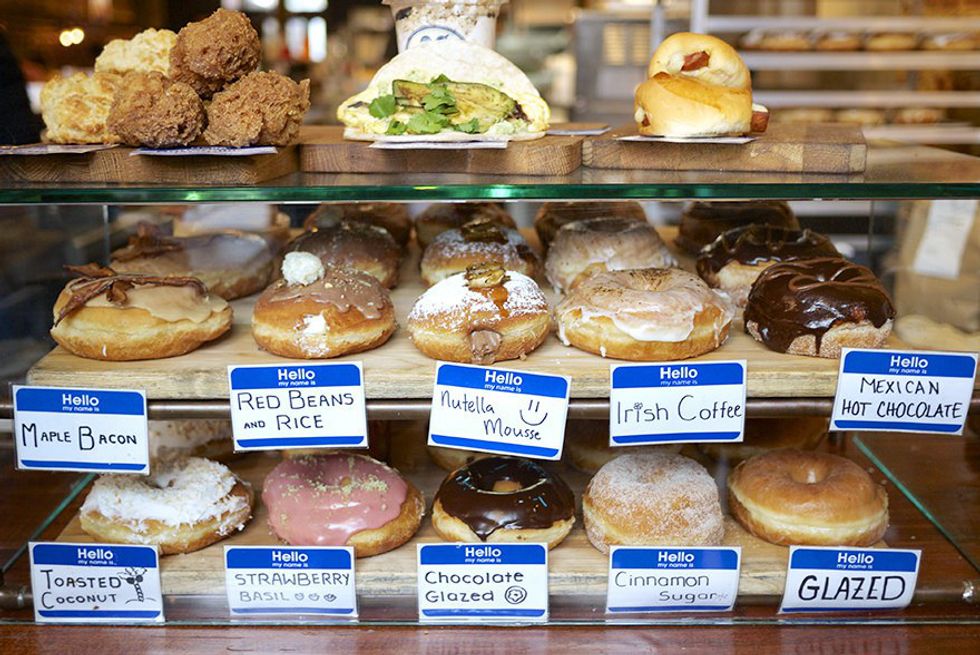 78. Cookies + Milk from Willa Jean
For dessert... or breakfast!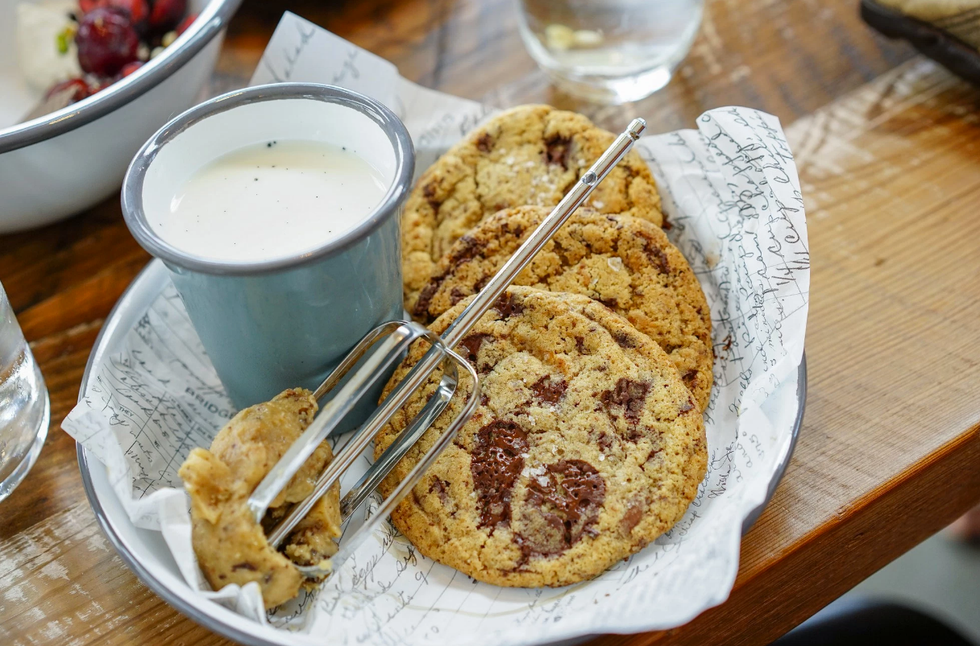 79. New Orleans Greek Fest
Baklava. Gyros. Calamari. Souvlaki. Why wouldn't you go?
80. Carousel Bar at Hotel Monteleone
Is this place real life? Yes, yes it is.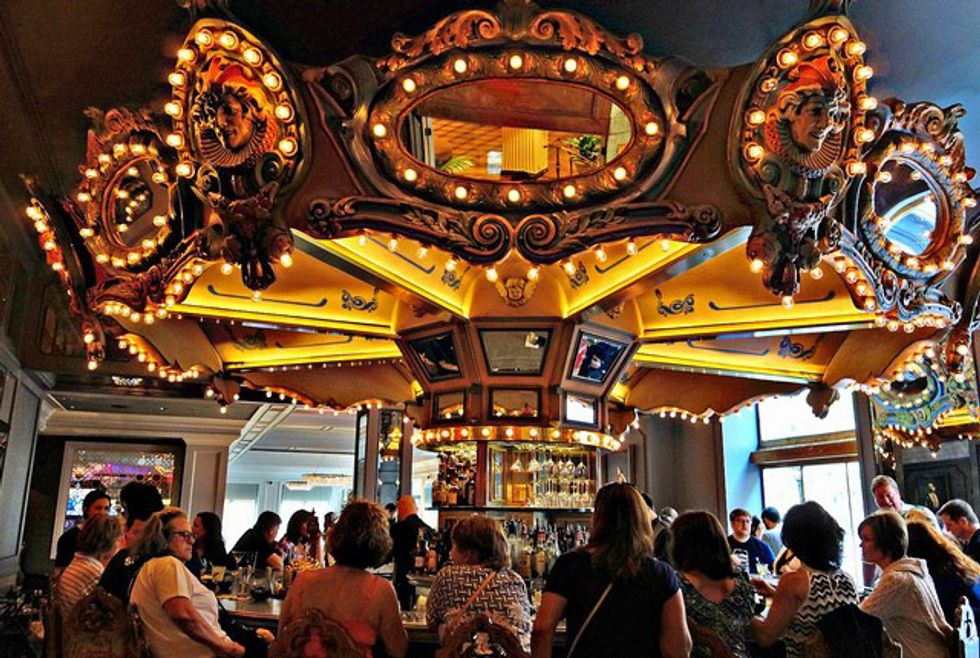 81. The Anne Rice House
Brad Pitt! Tom Cruise! Interview with a Vampire!
82. The Chalmette Battlefield
Where the Battle of New Orleans (the final major battle of the War of 1812) took place.
83. Zulu Coconuts
Yes, these are on display in my house year-round. Yes, people actually buy and sell these coconuts on eBay.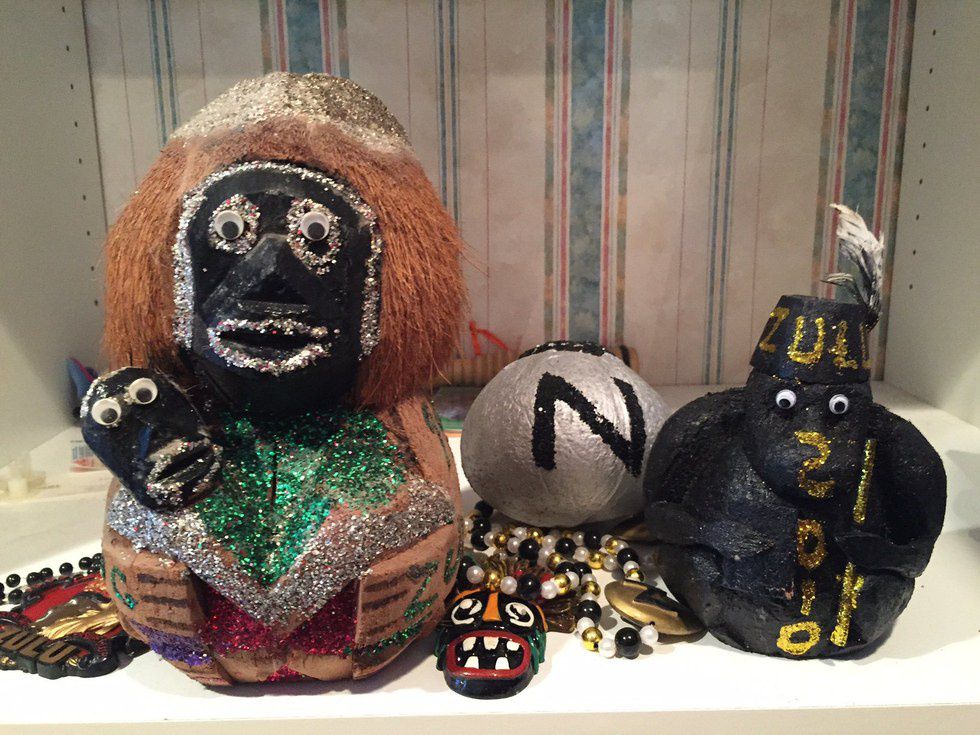 84. Bayou St. John
You can basically kayak right though Mid-City. A great way to exercise and see New Orleans' unique architectural styles.
85. Tipitina's
The place to go for good live music.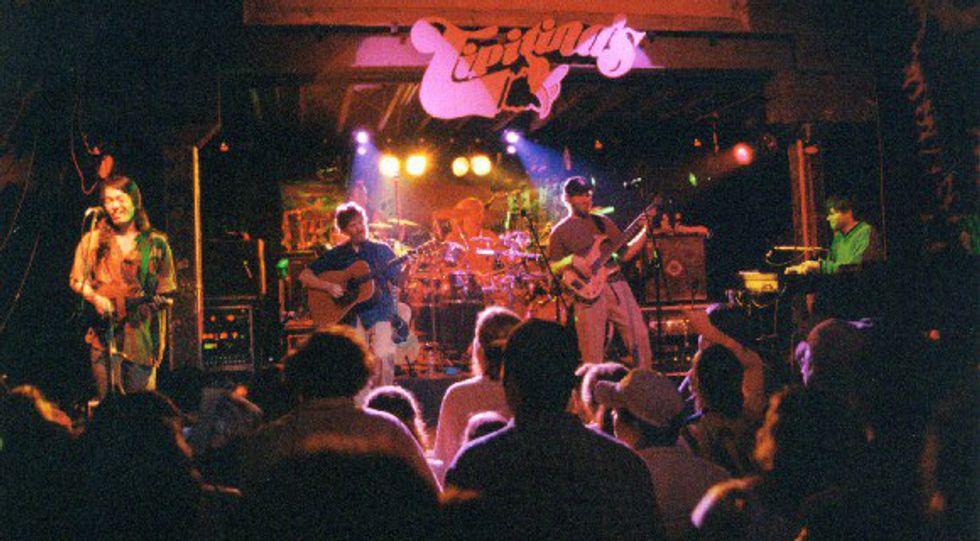 86. Jackson Square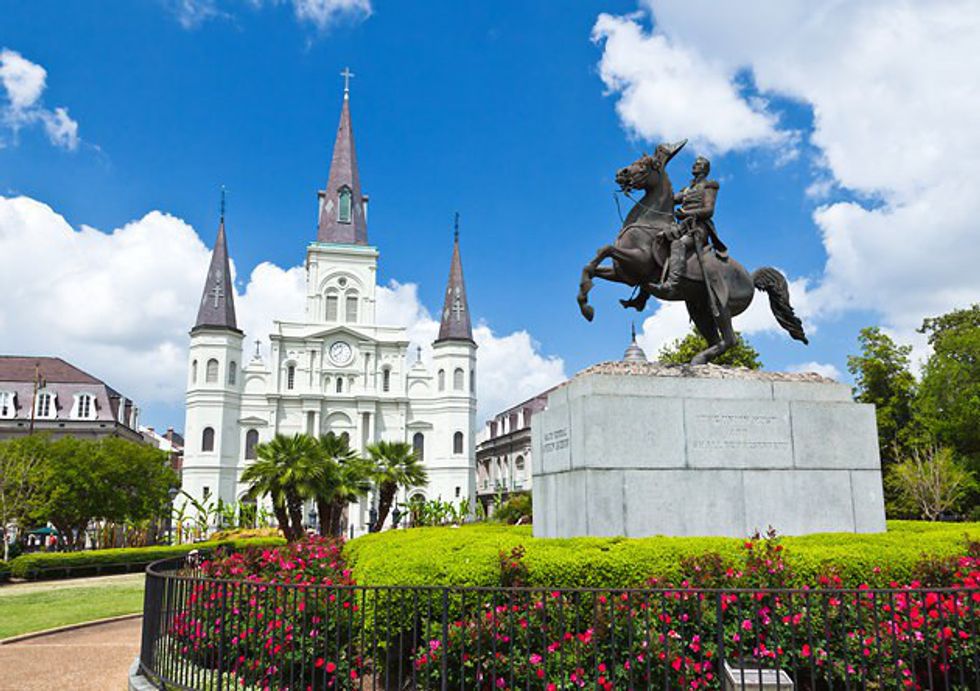 87. Superior Grill

Everyone from New Orleans has a good Superior Grill story.
88. Shoes from the Krewe of Muses
Their most popular throw. People go crazy for these things.

89. Peche Seafood Grill
GET THE WHOLE FISH.
90. The Algiers Ferry
If you go on as a pedestrian, don't get wet! The Mighty Mississippi might just splash you!
91. Seersucker Suits
Ah, Southern attire.
92. Giving Directions NOLA Style: Uptown, Downtown, Riverside, Lakeside
Wait… Which way is East?
93. The Natchez Steamboat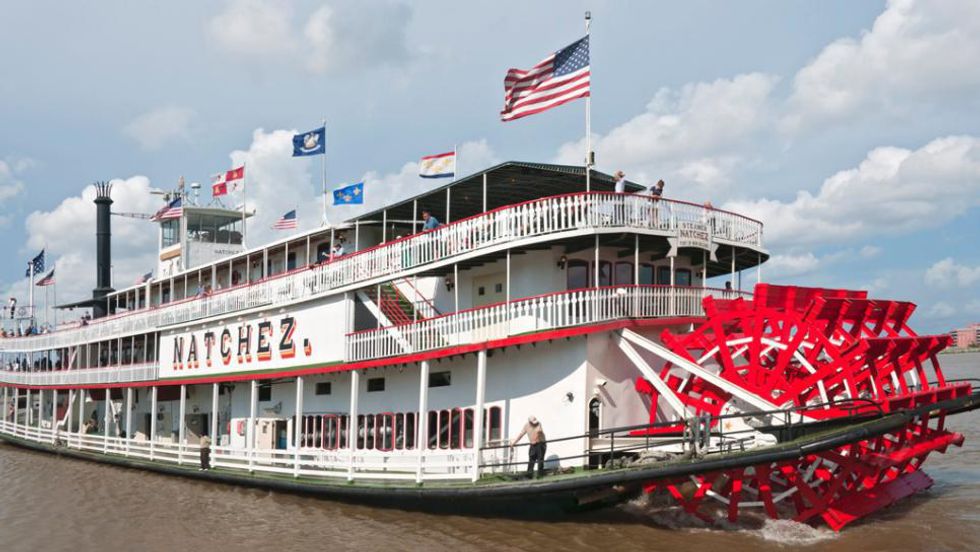 94. The Crescent City Connection
Shoutout to the City of New Orleans for getting rid of the toll!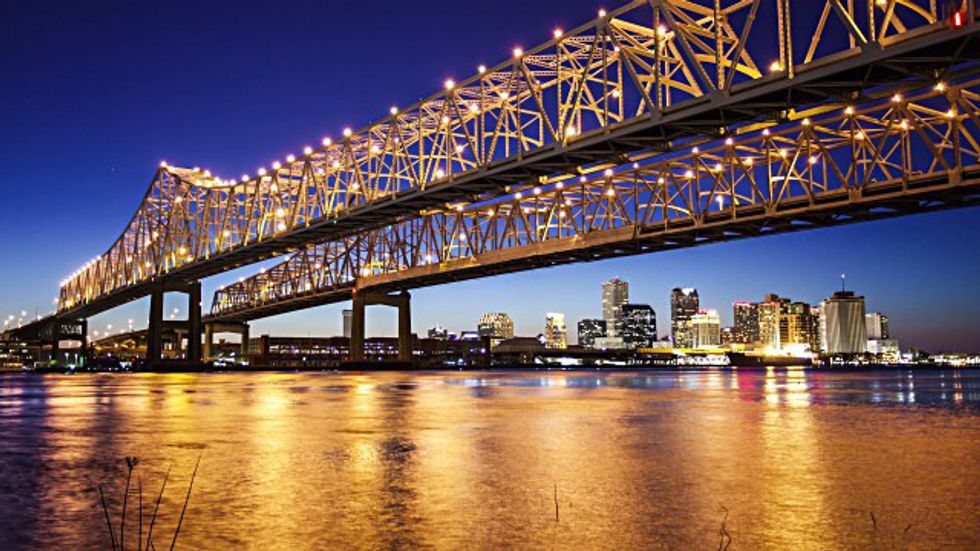 95. The Cabildo
Where the Louisiana Purchase was signed in 1803.
96. John Besh
Chef and owner of tons of good restaurants in NOLA, including Restaurant August, Domenica, Lüke, and The Caribbean Room! Where would our tastebuds be without him?
97. Perlis Clothing
If you're from New Orleans, there is a 100% chance you know about their Mardi Gras polo.
[rebelmouse-proxy-image https://media.rbl.ms/image?u=%2Ffiles%2F2016%2F11%2F12%2F6361457906599772821849952252_perlis-shirt.gif&ho=https%3A%2F%2Faz616578.vo.msecnd.net&s=464&h=10d55c5108cd0f9d664a4cc7df34bb17bccebbe80d9beb8e67aee03e9d953fe2&size=980x&c=96104451 crop_info="%7B%22image%22%3A%20%22https%3A//media.rbl.ms/image%3Fu%3D%252Ffiles%252F2016%252F11%252F12%252F6361457906599772821849952252_perlis-shirt.gif%26ho%3Dhttps%253A%252F%252Faz616578.vo.msecnd.net%26s%3D464%26h%3D10d55c5108cd0f9d664a4cc7df34bb17bccebbe80d9beb8e67aee03e9d953fe2%26size%3D980x%26c%3D96104451%22%7D" expand=1]
98. Louis Armstrong was born here.
Only one of the most influential figures in jazz music (which was born in New Orleans, btw). There's also a park named after him.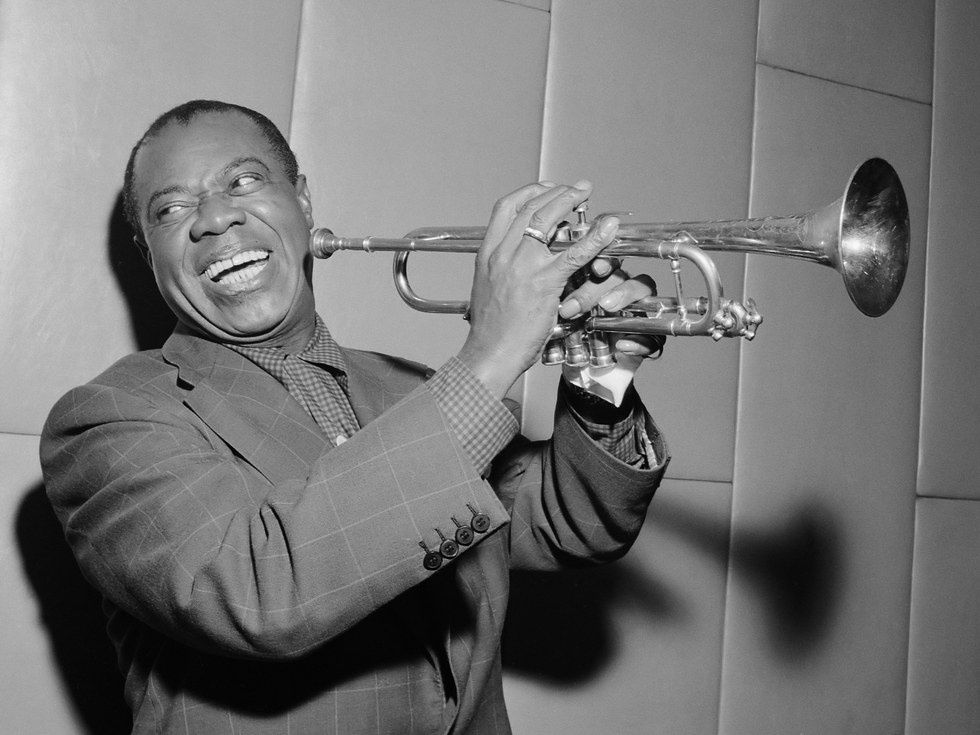 99. Lil Wayne was born here.
"Born in New Orleans, Raised in New Orleans
I will forever remain faithful, New Orleans" - "La La La"
100. Étouffée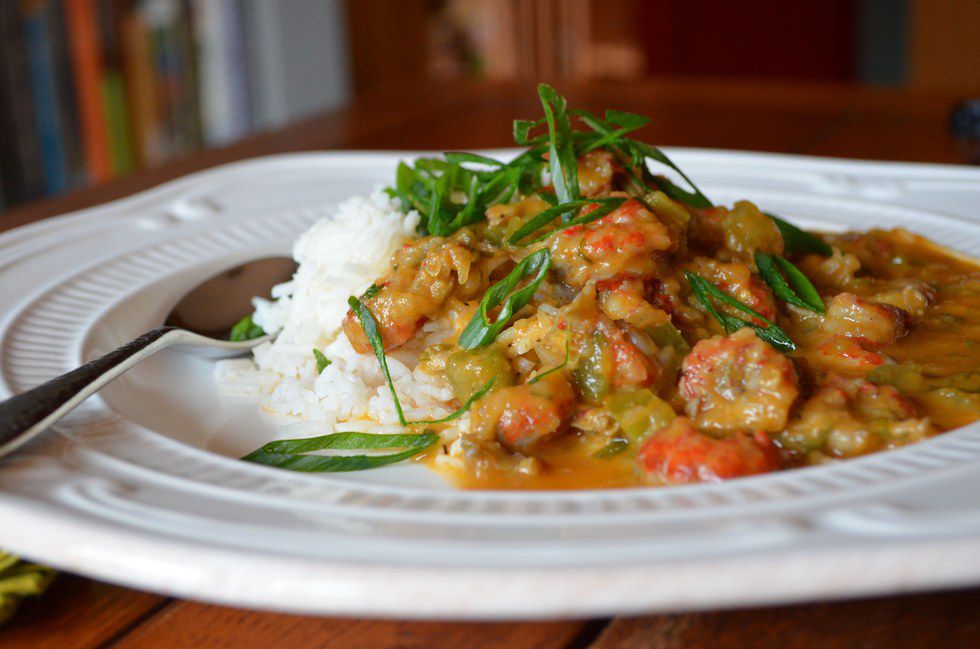 Are you hungry yet?
...100 reasons later and I've barely even scratched the surface of why/how much I love New Orleans!