The time has come again to enjoy the amazing show that is known as "The Bachelor." Around 25 women step out of a limo, greet a handsome man awkwardly or brilliantly, and then hopefully find love. If not, they become a source of entertainment for those at home (including me). As different as every girl really is every season, there are a lot of women who tend to show up every season as well.
1. The Over-the-Top Greeter

OK, maybe there isn't just ONE over the top girl, but, man, are they creative. The limo arrivals are honestly the best part of the entire season. There has been a girl who slapped the bachelor, a girl brought her horse, a girl who brought her grandmother, a girl brought "pills" (which turned out to be Red Hots), a girl who showed up in a wedding dress, and, below, a girl who showed up pregnant (she wasn't really pregnant).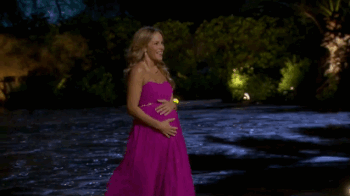 2. The One Who Doesn't Understand What She Signed Up For

Have some of these girls NEVER seen "The Bachelor? before? Whether it's a week in, or it's the last week, there is always going to be a girl crying because she hasn't talked to him yet or the fact that he is kissing other girls. I get that it can be nerve-wracking and stressful, but, really, you knew full well that this show is about a guy picking one girl from 25. You're not going to get all of the time that you want.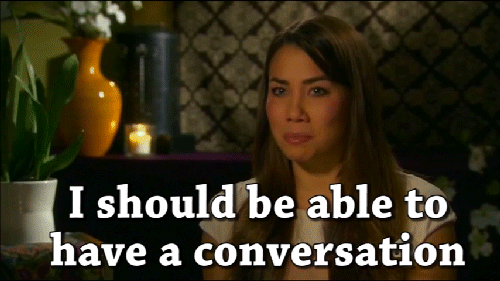 3. The One With the Made-Up Job

Another amazing part of this show is seeing what every girl does to make a living. What's even better is that some of the "jobs" are completely made up. Unfortunately, there are multiple girls like this every season. There was the Free Spirit, the Chicken Enthusiast, the Dog Lover (aren't we all), Manscaper (yikes) and Former NBA Dancer. I would love to know how to get paid for any of these...except Manscaper.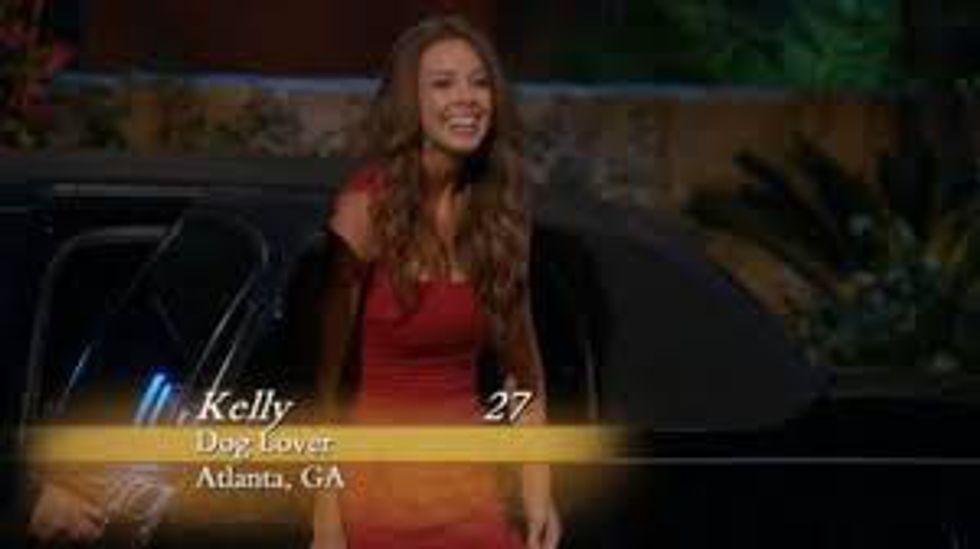 4. The One Who Cries ALL THE TIME
Sorry, Britt and Ashley I. There's yet to be one revealed on this season, but I still have hope. This girl can't hold back her tears for anything, and the worst part is that she's crying because her and the bachelor haven't talked, or another girl has said something rude, and all you want to do is hug her. Also, why do these girls still look flawless while sniffling and wiping running mascara off of their faces?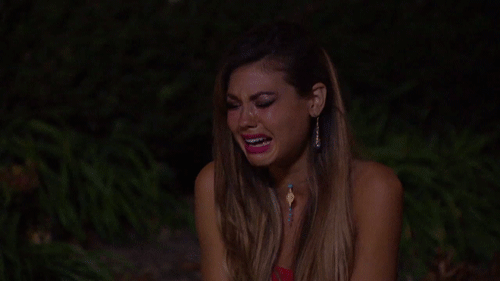 5. The One Who Gets Too Drunk
The first night she's there, then after a lot of drinks, she's gone. She gets too caught up with nerves, maybe, or the constant supply of alcohol these girls seem to have while just hanging around the house, and ends up flopping around until the unlucky bachelor has to take her outside to inform her she's heading home. But hey, she was fun to watch.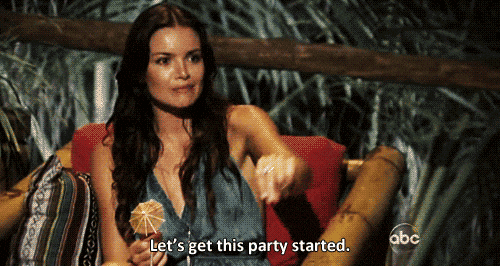 6. The One Who Gets Really Inappropriate Really Fast
Let's not forget the lovable Kaitlyn's horribly sexual arrival joke she told Chris Soules on his season. This girl is probably too nervous to think straight and just blurts out sexual innuendos, and as funny as they are, the bachelor never appreciates this form of humor, and it just makes everyone else on the show uncomfortable.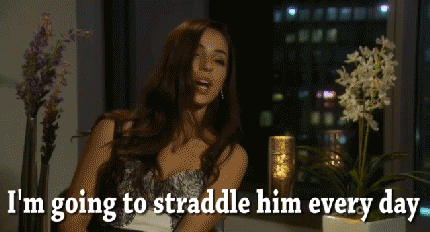 7. The Funny Crazy One
These are the best girls of the season, aside from the one who wins. They are sweet and lovable girls, but sometimes they say something and you're like, wait what just came out of your mouth? The most infamous crazy girl is Ashley S. from Chris Soules' season. Even though Chris sent her home, she's engaged to a different lucky guy!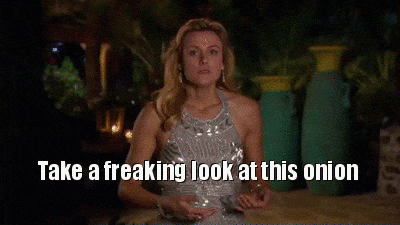 8. The Actual Crazy One
Good God. These girls stay on the show for drama purposes only, I'm convinced. Somehow, the bachelor is completely oblivious to how crazy these girls are, even though every single other contestant on the show is saying, "Hey, this girl is mean and probably insane." As for this season, we're looking at you, Lace.
9. The One Who Sends Herself Home

Either it's the pressure, or maybe the love just isn't there for this girl, but there's always a rose ceremony interrupted by a girl wanting to go home. The sad bachelor comes back to the rest of the girls competing and says, "I just sent whoever home, and it's really upsetting," then they go on with the ceremony and never address it again. It's for the best.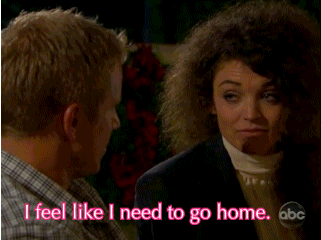 10. The One Who Doesn't Put Up With It

Andi Dorfman, everybody. She is basically the queen of all of "The Bachelor," because she really let Juan Pablo have it. There needs to be more girls on this show that notice a bull bachelor and call him out on it. There will be multiple gifs for this one, just because I love Andi.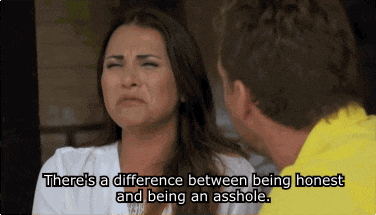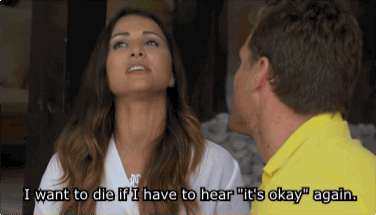 Watch "The Bachelor" every Monday on ABC at 8/7c!