Growing with an amazing dad like mine has its perks, but growing up with an amazing dad from the 80's is an even bigger perk. Often I get judged for loving the 80's as much as the 90's, 00's and modern day music. It is devasting how much I know about the 80's than most of my family members that grew up in that era. More so, I even get told that I was born in the wrong decade, and I probably could've agreed more.
1. The music. Enough said.
One of the things I'm grateful for is growing up with a dad from this decade because it's the reason why I prefer the 80's over any decade. The music from this era has so much meaning, empowerment and just gets me in the zone.
2. Car sing-alongs with my dad
My favorite part about going for rides with my dad is that he doesn't have to tell me what playlist to put on because we both like the same artists and songs. So depending on what mood I am in that day we could listen to anywhere from Pet Shop Boys to Kool & The Gang.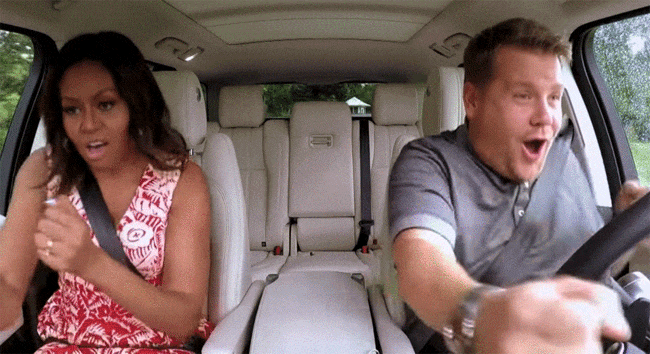 3. Getting excited when your favorite song is playing at the store.
Nothing makes me happier than listening one of my favorite songs at the store. I'm usually with my dad too, so when that a song comes on I just think of him and wonder if he's singing it too (usually he is). Then after we see each other, we're like "did you hear what was playing earlier?" and start laughing.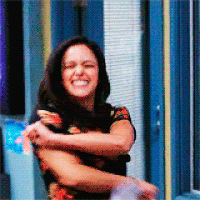 4. Naming all the songs in the movies.
Not only do I love the music, but I love listening to the music in the films! Every time my dad and I watch a movie (with a song we know) we instantly start singing. My favorite is when we watch Footloose, and we both start singing and tapping our feet to "Let's Hear It For The Boy" by Deniece Williams and Footloose of course. It's just so weird because I get more excited listening to it in a movie than just listening when I listen to on my phone or radio station.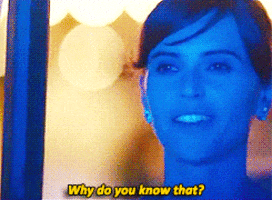 5. Feeling like you're in a different world.
The 80's was such a beautiful era, musically. So many genres from new wave, funk, pop, soul, soft rock, etc. The list goes on. Each style just brings happiness to my heart because I feel a heart and soul connection, whereas I cannot feel that same connection when I listen to modern day music.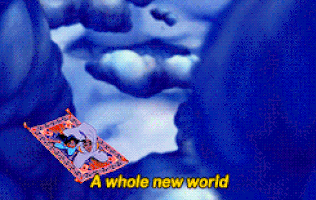 6. All of my favorite artists/groups are from this decade.
As I mentioned before, my phone is 80's music only. Annie Lennox, Chicago, Heart, Def Leppard, Chaka Khan, Depeche Mode, Earth, Wind & Fire, Eurythmics, Phil Collins, Richard Marx, Tina Turner, Pointer Sisters, Heart, Level 42, U2, Duran Duran, and more.
I wish I could go all day, but I won't bore you to death *sad face*.
One last thing is that before I limited myself to certain artists, and then I started going through my dad's albums and started listening to a variety of genres, and I realized I have more rock songs (all types) than any other genre. All thanks to those albums and Pandora.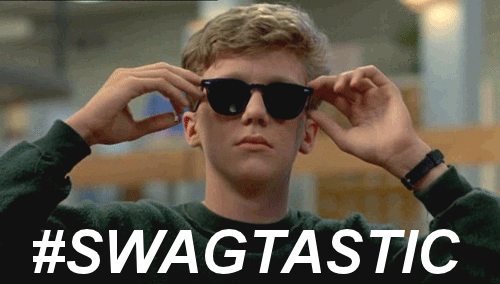 7. Being looked at like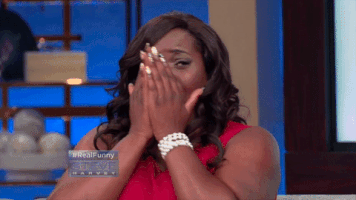 In this generation, it is very rare (so I've been told) for a person my age to have a passion as big as mine for the 80's. A few of my teachers in high school were amazed that I knew what songs they listened to when they were in high school.
There was this one time my senior English teacher played two songs from the 80's, and I was the only one who knew the two songs. The first song was "Holding Out For A Hero" by Bonnie Tyler, and the other song was "We Don't Need Another Hero" by Tina Turner. When I named those songs, my English teacher looked at me with so much happiness like "they still make children like you?". It was my proudest moment because some adults get so amazed that a person my age even listens to music from 20-30 years ago.
8. Not knowing what to do when your jams come on.
Let just say if I were to chose the Pop and New Wave station on Pandora while doing my homework my homework would quickly be put on hold (just kidding! college is necessary). But it is a struggle to resist, so I just try to avoid those playlists during homework hours.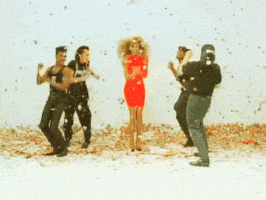 9. Perfect songs to workout to

Over the summer when I was hitting the gym, I made a "Work playlist" and added all the artists that get my adrenaline rushing, so I added a few songs from Prince, Lisa Lisa, Chaka Khan, Janet Jackson, etc. Thanks to the song "Manic," I can say I burned a lot of calories at (and more that I should've) at the gym!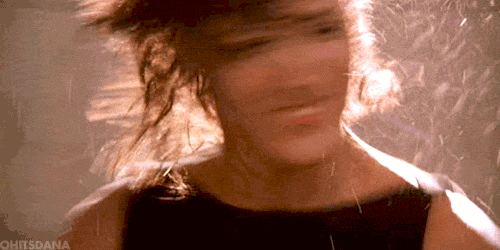 10. Perfect songs to cry to
Some days we just need to let those tears out, and what better way to do that by putting on the 80's Love Songs playlist on Pandora (also my number favorite playlist). If it's a really somber day "Endless Love," "Right Here Waiting," or "What's Love Got To Do With It" is most likely on replay.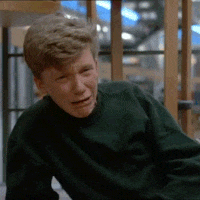 Bonus: The classic movies

Yes the musical movies are awesome, but we cannot forget about the classic: Back To The Future, Can't Buy My Love, Top Gun, Adventures Of Babysitting, Police Academy, Mannequin, Risky Business, The Breakfast Club and more. Ugh, they're all so great. This is also what my dad and I do on Sunday nights-- watch classic movies.