As a native New Yorker currently living in Kentucky, I find myself craving a New York slice more than any other food. Surrounded by common pizza chain restaurants such as Papa Johns, Dominos, and Pizza Hut, I feel bad for those who have never tasted one of New York's finest delicacies. Here's a list of New York pizza's unique features that no restaurant chain can offer.
1. A traditional, family-owned restaurant
The family that greets and serves you at a New York pizzeria provides a more personal, homey feeling than any chain pizzeria can offer you. Walking into these family businesses is the equivalent of walking into your grandparents' house for dinner.
2. They're open late.

No worries if you find yourself craving a late night slice! Most pizzerias will keep turning out pies until their customers stop coming, which is usually between the hours of 10:00 p.m. and midnight.
3. Authentic Italian cooking

Unlike chain restaurants, New York pizzerias serve a genuine piece of Italian heritage in every item they make. No universal Dominos recipe is a result of generations Italians slaving in the kitchen to continuously improve their family's unique recipe.
4. Homemade sauce

Instead of blanketing your pizza with a purchased jar of tomato sauce, cooks at New York pizzerias pridefully spend hours at the stove cooking their family's tomato sauce that will ensure the quality of your pizza. If you've only had tomato sauce from a jar, you are simply missing out on this fine staple of Italian cuisine.
5. The savory smell

Sure, any hot box of pizza shares its aroma with the room it's in, but no chain restaurant can imitate the smell of a New York pizza made with freshest of ingredients.
6. Specialty slices
Although you may think Papa John's offers a wide selection of choices, you don't know what it means to be unsure of what you want to eat until you stare into a New York pizzeria's display case of specialty pies. From buffalo and barbecue chicken to penne vodka and stromboli, you'll find yourself wanting to ask for one of each.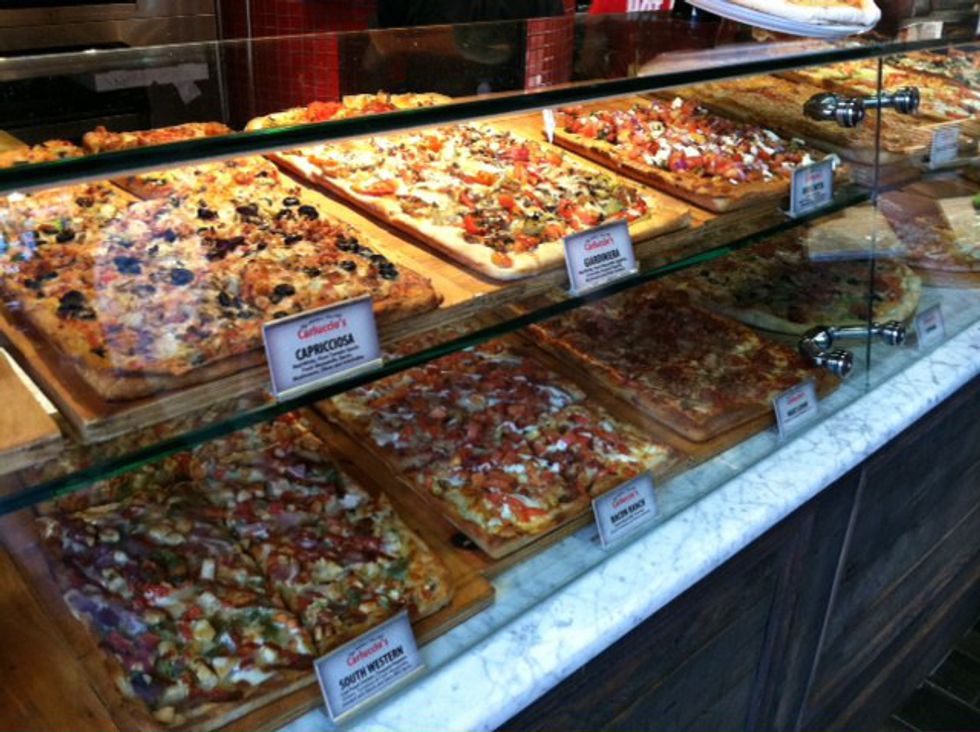 7. White pies

Chain restaurants may offer sauceless options, but they don't stand a chance against a New York white pie that truly lets you savor the airiness of its sauceless homemade dough.
8.Siclian pies

Any chain restaurants' deep dish pizza can't compare to the buttery goodness of homemade Sicilian pie. Although it simply appears to be a square-shaped deep dish pie, it's perfect portioning of dough and toppings are sure to exceed all expectations.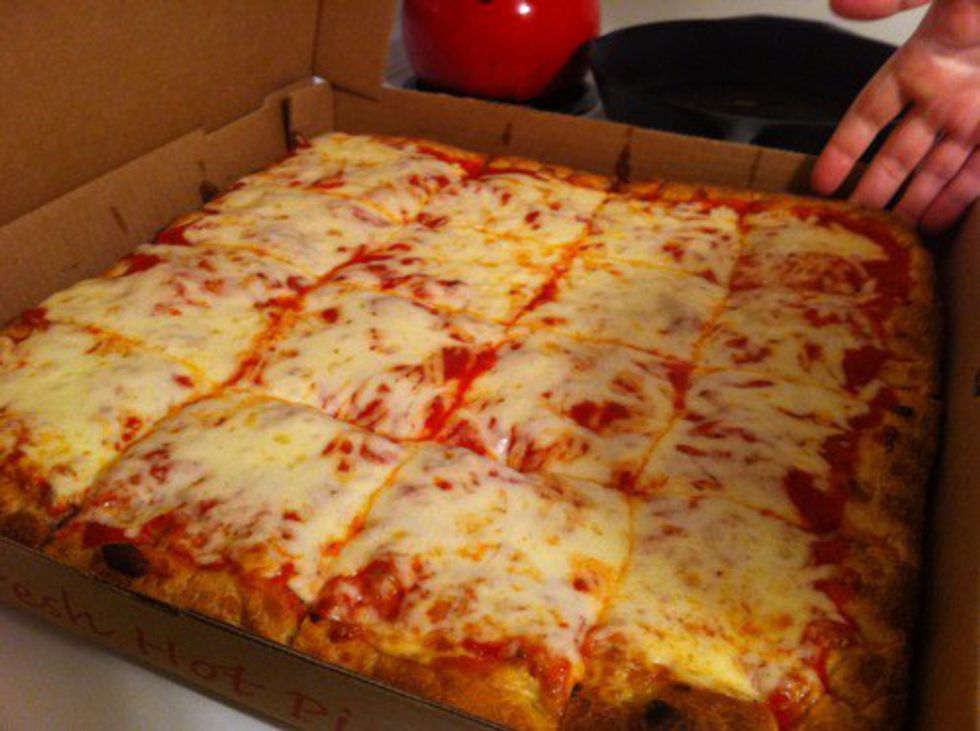 9. A side of garlic knots

Yes, Pizza Hut offers a side of breadsticks, but homemade garlic knots prove to be the perfect pairing with your homemade pie.
10. Zeppoles for dessert

What's a zeppole, you ask? Imagine that same layer of baked dough at the bottom of your pizza, but fried and dusted in powdered sugar... served warm, of course. This simple, yet tasty Italian treat is a lovely finish to what's already been a hearty meal.