Think you know Brendon Urie and Panic! At The Disco in general? Put your knowledge to the test with these crazy facts!
1. The Early Days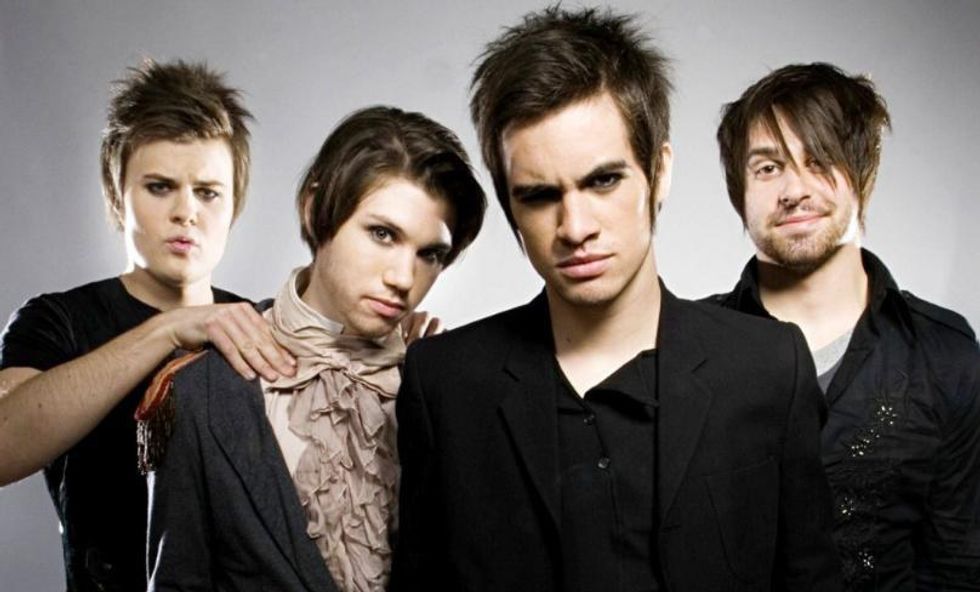 In 2004, Panic! At The Disco was formed in Las Vegas, Nevada by two childhood friends, Spencer Smith and Ryan Ross. They both attended Bishop Gorman High School, and they began playing music together freshman year. They invited friend Brent Wilson from Palo Verde High School to join on bass, and Wilson invited his classmate, Brendon Urie, to try out on guitar. Initially, Panic! At The Disco was just a Blink-182 cover band. Little did they know... They were destined for so much more. Ross and Urie soon began to commit to their laptops the demos they had been developing, and posted them on PureVolume. On a whim, they had the guts to send a link to Fall Out Boy's Pete Wentz. Wentz, who was in Los Angeles at the time with the rest of Fall Out Boy working on From Under The Cork Tree, drove all the way down to Las Vegas so he can meet with the young, unsigned band. Upon hearing "two to three" songs during band practice, Wentz was impressed and immediately wanted the band to sign to his Fueled By Ramen imprint label Decaydance Records, which made the band the first on this new label.
2. Brendon Urie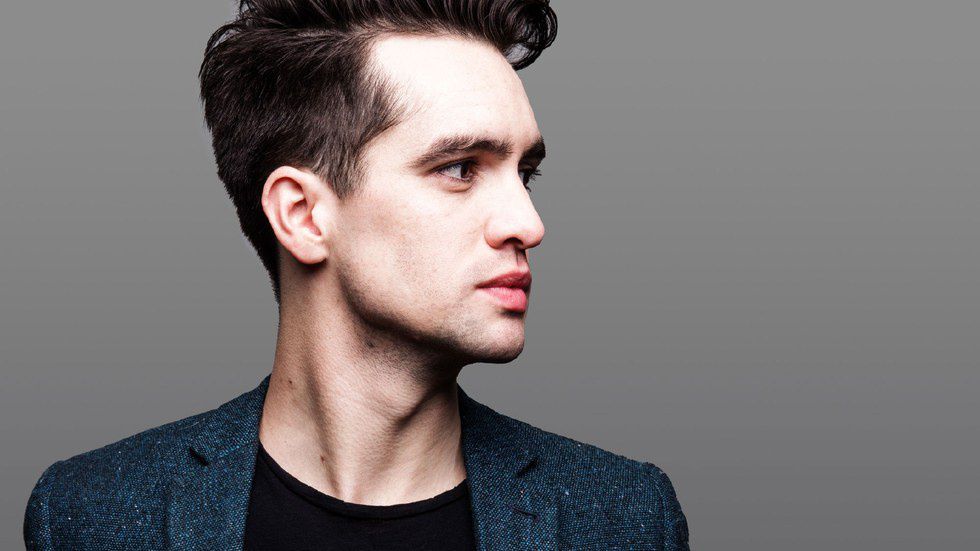 We all know now that he is a singer and a multi-instrumentalist. Also, he is still best known as the lead vocalist of Panic! At The Disco, of which he is the sole remaining member. Now, what about his background? Well, Urie was born in St. George, Utah. He was raised in a Mormon family, and often had to skip band practice just to go to church. When he was 17, however, he moved out of his house because he told his parents that he didn't believe in God. Urie described himself as a "spaz" in high school, and explained that only one student would always bully him. He also worked at Tropical Smoothie Cafe in order to pay his band's rent for their practice space. At the cafe, Urie would often sing for customers.
3. Their Debut Album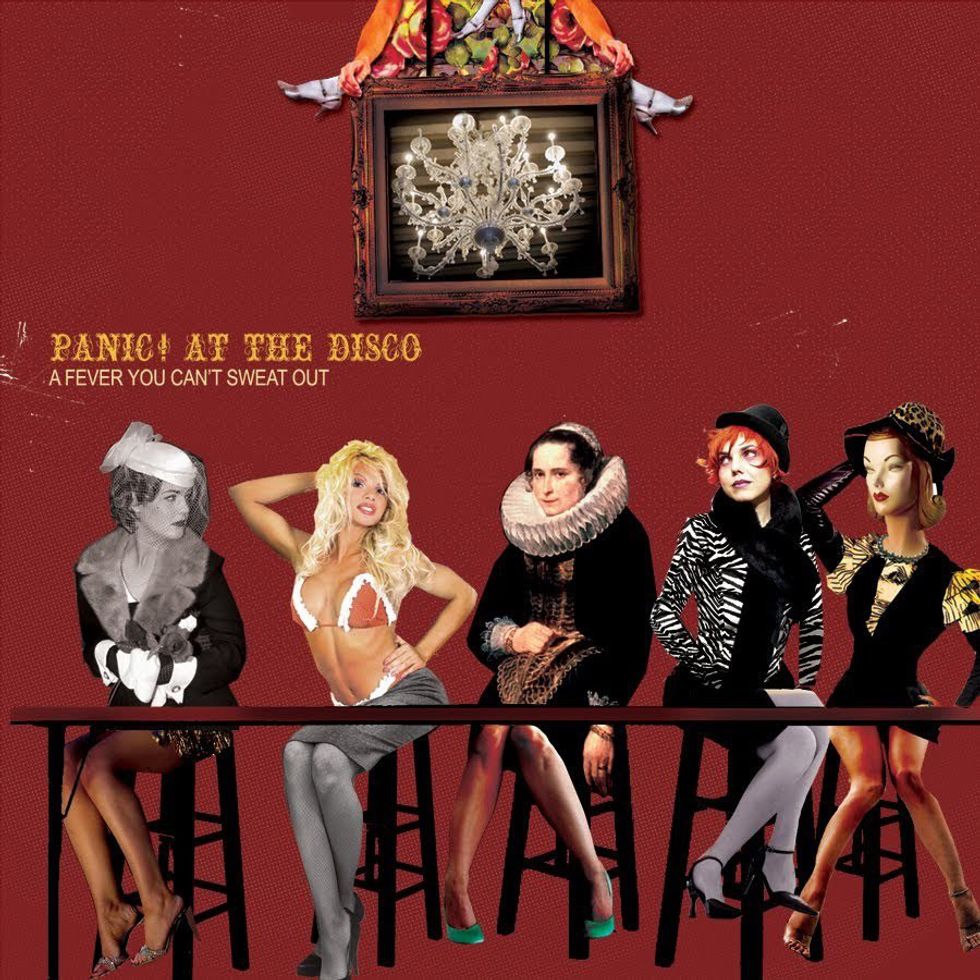 A Fever You Can't Sweat Out
is the debut studio album by Panic! At The Disco. Produced by
Matt Squire
, the album was released on September 27th, 2005, on Decaydance and Fueled By Ramen. Recording the album wasn't easy, according to Ryan Ross. During an interview, he said, "Everyone go on everybody's nerves. Someone would write a new part for a song, and someone else would say that they didn't like it just because you ate their cereal that morning." Upon its release,
A Fever You Can't Sweat Out
became a commercial success. It helped bolster sales to 1.8 million in the U.S. by 2011, making it the group's best-selling release. In late 2015, its certification was upgraded to RIAA double platinum for 2 million shipments.
4. Their First Hit Single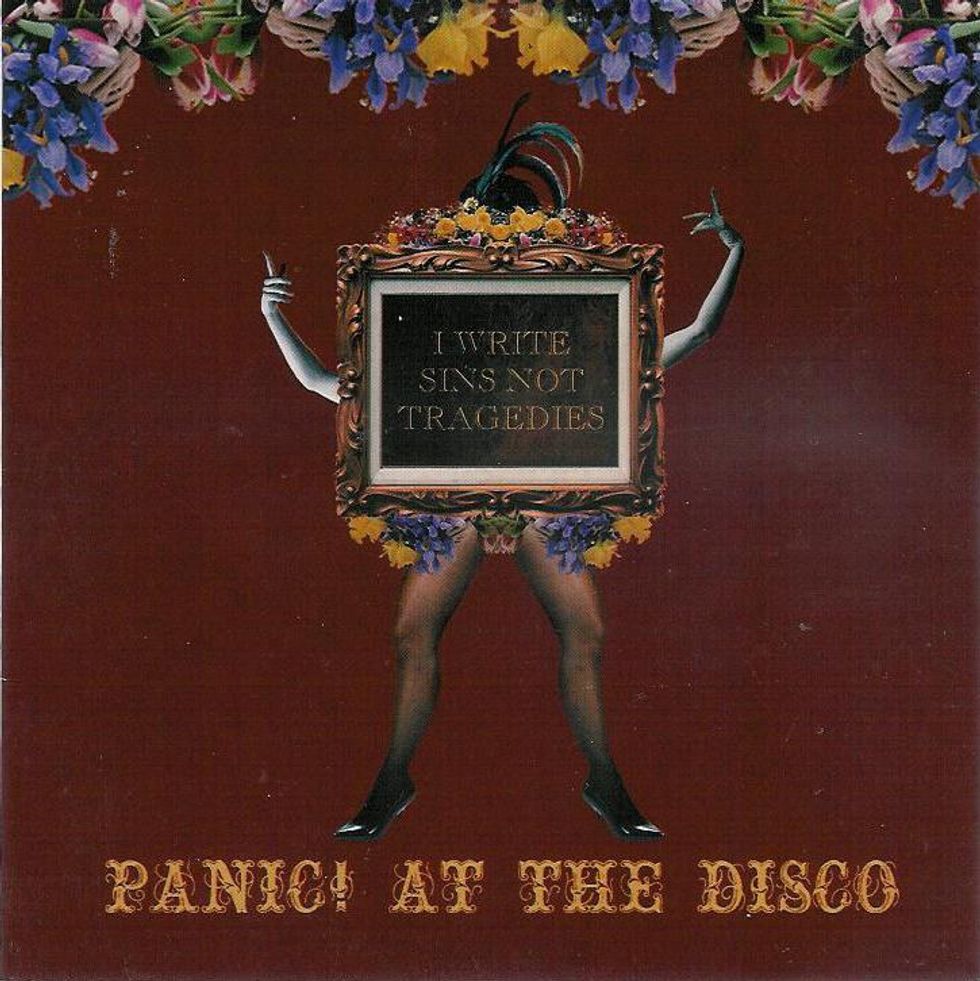 "I Write Sins Not Tragedies" is a song by the band, and is the second single to be released from A Fever You Can't Sweat Out. The song was released on April 27th, 2006 on both CD and Vinyl, and it was written by all the original members. The song was on the Billboard Hot 100 chart (at #7). This was the band's only top forty hit until 2015. When the song was released, many U.S. radio stations wouldn't play the original version because of its explicit lyrics, but fans (like me) didn't seem to care anyways. The music video for "I Write Sins Not Tragedies" was ranked in Billboard's Best 2000's Video Poll (at #3), and it won Video of the Year at the 2006 MTV Video Music Awards.
Fun Fact: Brendon Urie and Ryan Ross were both suffering with the flu when they made the music video for "I Write Sins Not Tragedies." That shows that this band cares about their material!!!

5. The Start Of Somethings New
In 2008, Panic! At The Disco went through their first of what would soon be many changes. It all started when the band revealed a new logo, dropping the exclamation point from the group's name. However, it received a mostly negative reaction from fans... And I don't know why. Also, on July 6th, 2009, Ryan Ross and Jon Walker announced that the they were leaving the band, citing creative differences with Brendon Urie and Spencer Smith.

6. The Next Chapter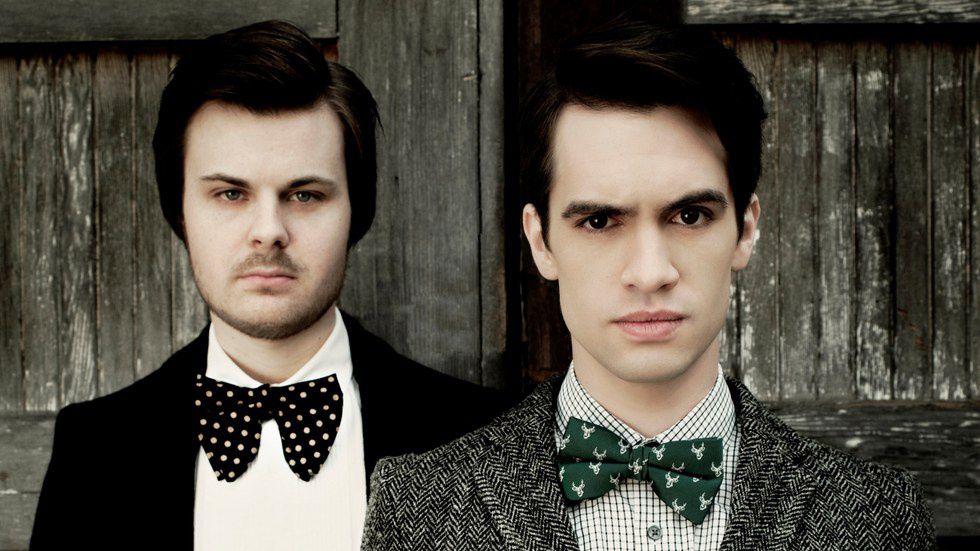 A lot of fans thought that Panic! At The Disco was officially dead when Ryan and Jon left the band. Could they continue to make great music? HELL YEAH!!! In September of 2009, Panic! At The Disco released their first single without Ryan and Jon, "New Perspective." The song was featured as a part of the soundtrack to the film Jennifer's Body. On March 22nd, 2011, Panic! At The Disco released their third studio album Vices & Virtues, featuring the single "The Ballad of Mona Lisa." The album debuted on the Billboard 200 chart (at #7), selling 56,000 copies within its first week. Then, on October 8th, 2013, they released their fourth album Too Weird To Live, Too Rare To Die!, featuring the singles "Miss Jackson" and "This Is Gospel." This album debuted on the Billboard 200 chart (at #2), earning the band their second career number two. On April 2, 2015, Spencer Smith announced that he had officially left the band to continue his fight with substance abuse. So, for the next album, Brendon Urie had to write and record it all by himself, and the end result was the album we know today as Death Of A Bachelor (released on January 15th, 2016), featuring the singles "Hallelujah," "Victorious," "Emperor's New Clothes," and "Death of a Bachelor." The album debuted on the Billboard 200 chart (at #1), with 190,000 album units, earning the band its best sales week and first number one album.
7. Other projects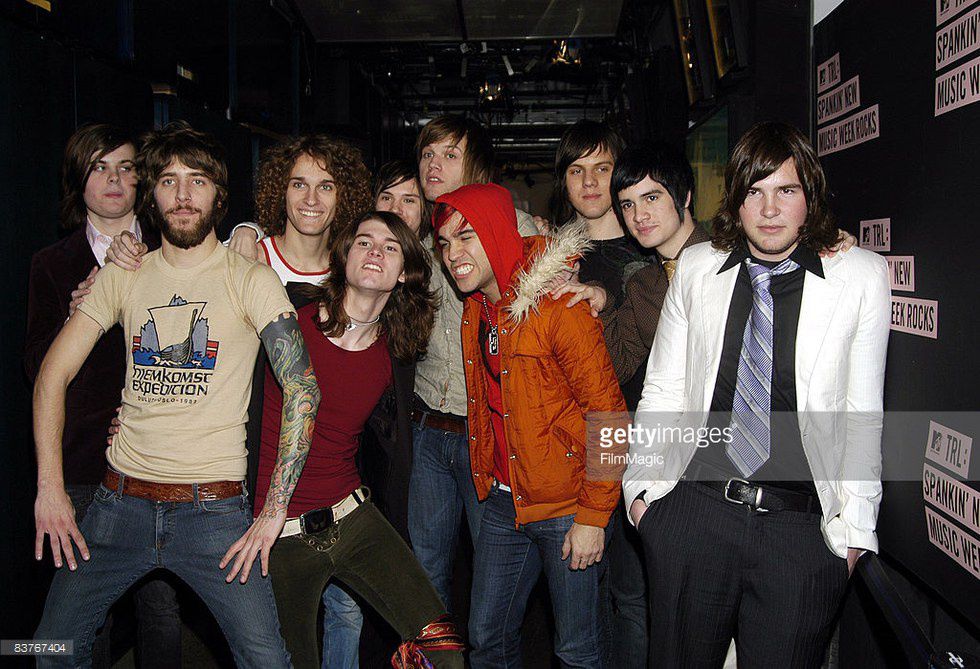 It turns out that Brendon Urie loves to write music more than everything else and he enjoys collaborating with other artists / bands. In terms of songwriting, he wrote songs with the likes of Weezer and 5 Seconds Of Summer. Most of the time, however, he likes to appear as a guest vocalist as well. Recently, he was featured on a song called "It Remembers" by Every Time I Die. In the past, he was featured in "One of THOSE Nights (feat. Patrick Stump)" by The Cab, "Keep On Keeping On" by Travie McCoy, and three Fall Out Boy songs ("7 Minutes in Heaven," What a Catch, Donnie," and "20 Dollar Nose Bleed").
8. Brendon's Wife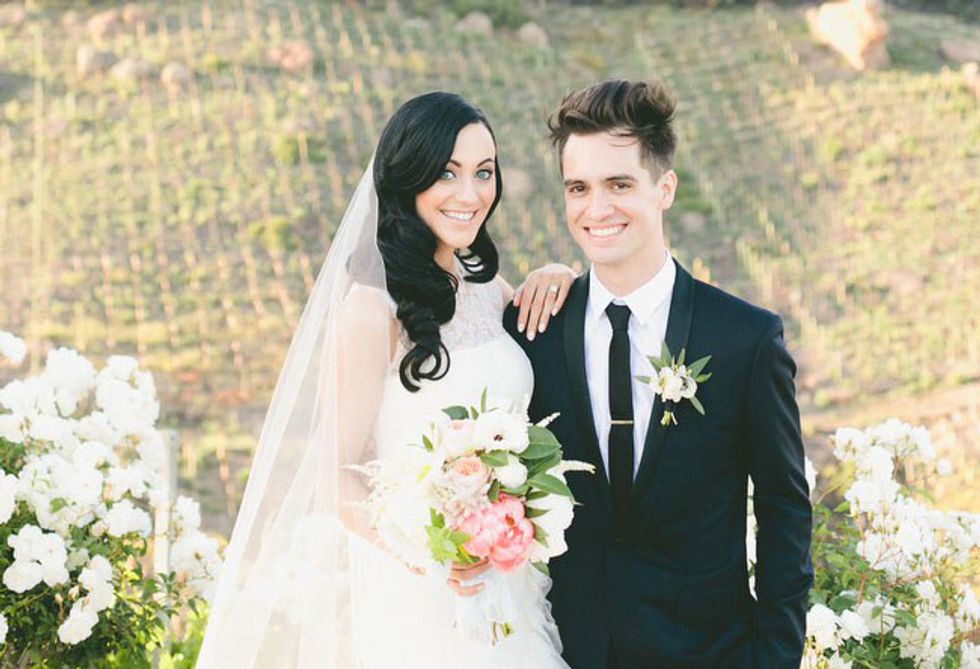 In speaking of writing music, Brendon Urie can be pretty romantic when he writes music. The lyrics to "The End of All Things" from Too Weird To Live, Too Rare Too Die! was written about his wife, Sarah Urie. In fact, the lyrics were Brendon's vows for their wedding, and he wrote the song two days before their wedding day (April 27th, 2013).
9. The World Of Panic! Media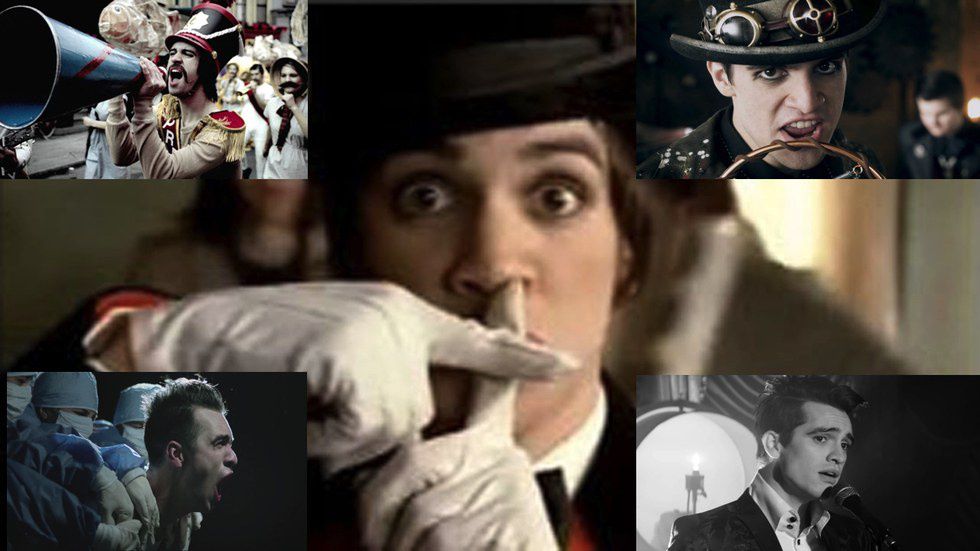 Panic! At The Disco may not have sold tens of millions of albums compared to the likes of bands such as Blink-182 and Green Day, but their music videos have been viewed almost a billion times. In fact, when you add up all of their music videos, lyric videos, tour updates, interviews, guest appearances, etc., it all adds up to almost a billion views, and that's nuts! It's also nuts to just say that Panic! At The Disco's video for "I Write Sins Not Tragedies" has exactly 154,737,583 views on YouTube alone.
10. The Future Of Panic! At The Disco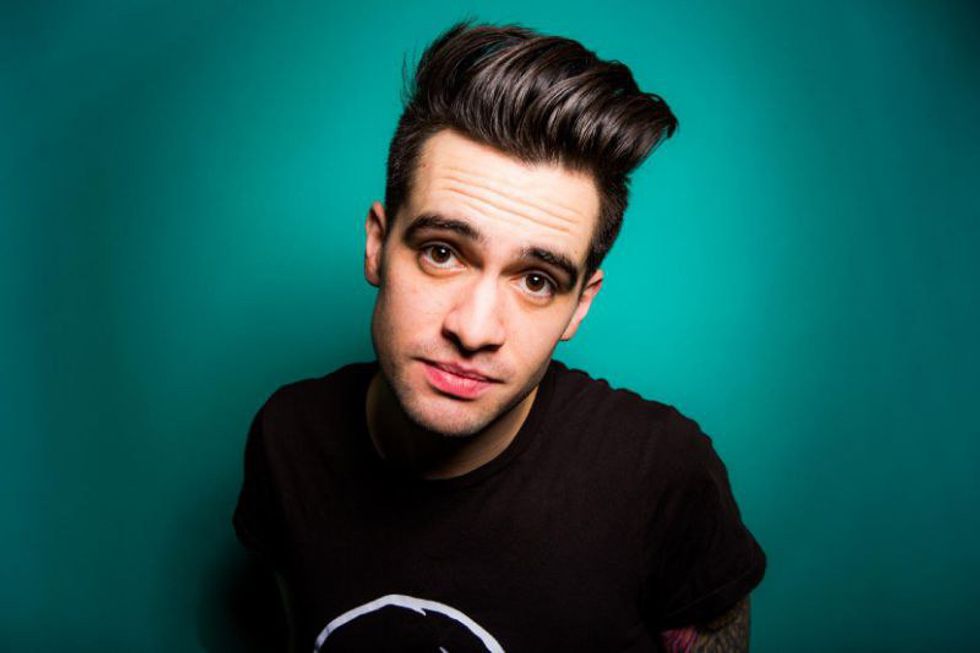 As most of you already know, Brendon Urie is the only current member remaining in the band. Since Spencer's departure, Panic! At The Disco has mostly just been a one man act, and people think that it could be for the better or for the worse. But, perhaps it can all be summed up by just looking at the album cover of Too Weird To Live, Too Rare To Die!. In an interview about the album overall Brendon said, "I love being the center of attention. I'm shameless about it. And being the lead singer, everyone thought it made sense, for me to be front and center. It felt right, since I was so close to these songs. Too Weird To Live, Too Rare To Die! was really just about the times I had, growing up in Vegas. I wanted to create that character. The person that's on this album cover isn't who I really am, even when I was smoking a cigarette on it. I've quit since then, but when I was a kid that was the guy who ran around Vegas and owned it. He had a jacket, he was smoking a cigarette, he was owning the dessert, he didn't give a f**k, and the smoke was colored. That to me was the quintessential Vegas guy."
Overall, Panic! At The Disco is still an amazing band, Brendon Urie is an amazing, inspirational man and musician, and I can't wait to see what the future holds for him and the band.