The people who call Tennessee home, along with many others, were grief stricken as wildfires scattered quickly across the beautiful mountains damaging hundreds of homes and resulting in a handful of fatalities. Gatlinburg, Tennessee is a destination for many families' vacations and, if you are like myself, a place for many day trips and cabin stays. Mourning for Gatlinburg has been a very popular topic recently, and although it has been very devastating, I believe we should take some time to relive all of the memories the city of Gatlinburg has provided so many people.
1. Dollywood and Splash Country
Some favorite childhood memories occurred inside the Dollywood theme park. Good news is, Dollywood stayed safe throughout the fires; so families still have the opportunity to create lifelong memories at this old country themed park. While you're at it, stop by Splash Country, too. They have tons of water slides and games for all ages!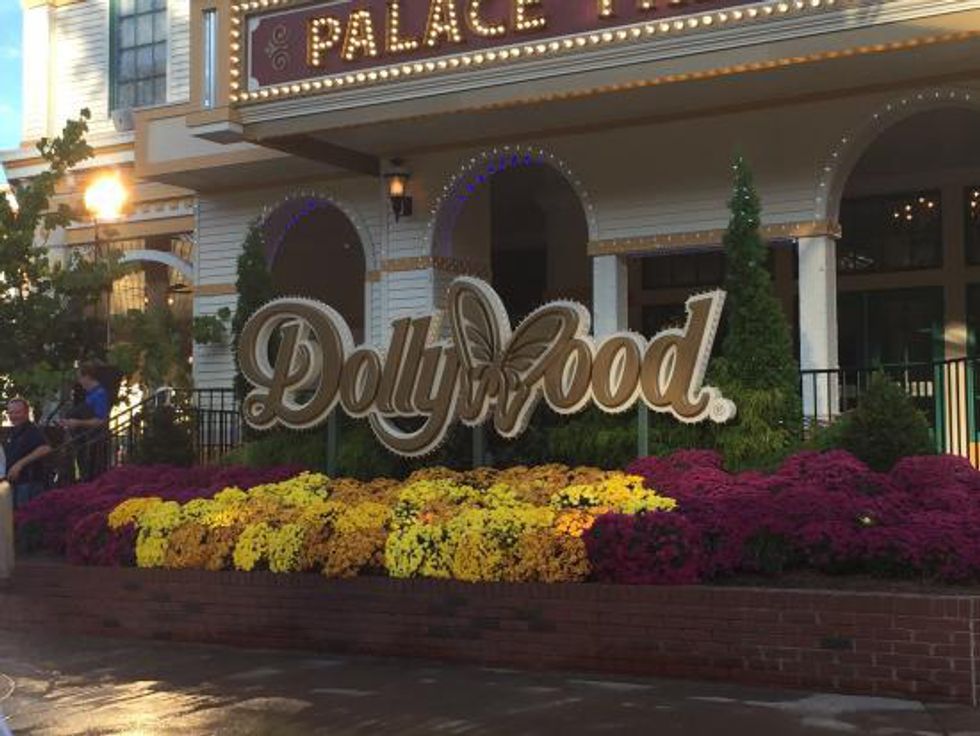 2. The Great Smoky Mountains National Park
The Smoky Mountains really should be one of the Wonders of the World. If you've never seen them, go. Although our beautiful, Tennessee mountains have underwent much damage from the fires, I am sure it is still beautiful.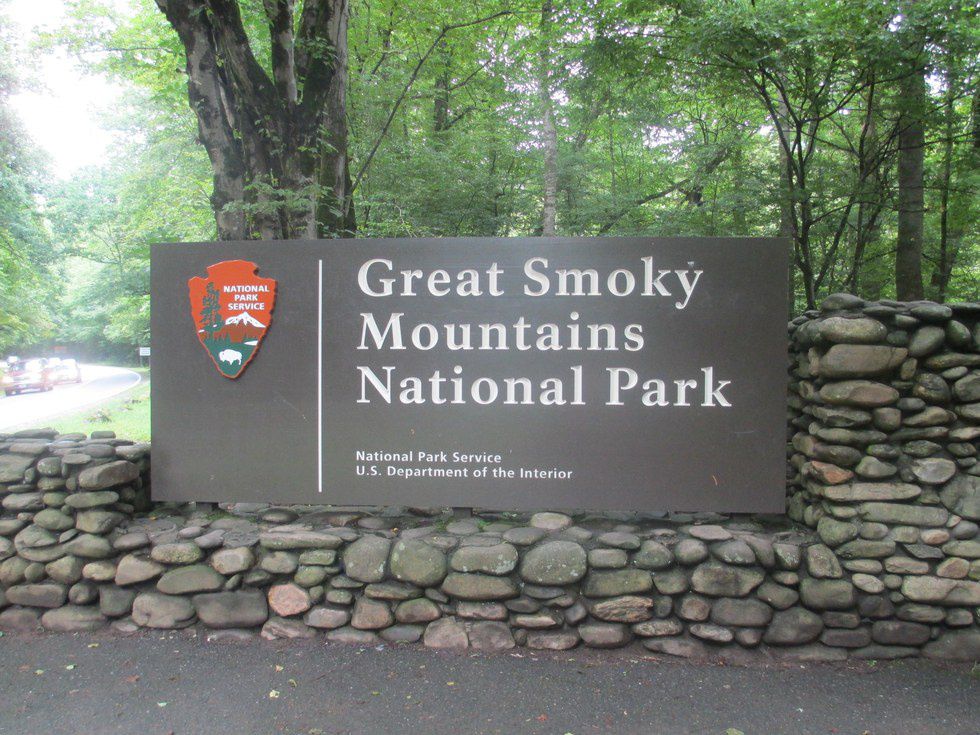 3. Ober Gatlinburg
Skiing? In Tennessee?! Who knew! Thankfully, the Ober Resort is untouched and will be ready to go soon after the town reopens.
[rebelmouse-proxy-image https://media.rbl.ms/image?u=%2Ffiles%2F2016%2F12%2F02%2F6361629458964332081705916709_6361629458939333231257905521_Ober%2520Gatlinburg.jpg&ho=https%3A%2F%2Faz616578.vo.msecnd.net&s=846&h=4b177e8c263a52b983aa955c5b977082eeda395a2153c014551c5ec013850924&size=980x&c=3119134692 crop_info="%7B%22image%22%3A%20%22https%3A//media.rbl.ms/image%3Fu%3D%252Ffiles%252F2016%252F12%252F02%252F6361629458964332081705916709_6361629458939333231257905521_Ober%252520Gatlinburg.jpg%26ho%3Dhttps%253A%252F%252Faz616578.vo.msecnd.net%26s%3D846%26h%3D4b177e8c263a52b983aa955c5b977082eeda395a2153c014551c5ec013850924%26size%3D980x%26c%3D3119134692%22%7D" expand=1 original_size="1x1"]
4. Flapjack's Pancake Cabin
Who doesn't love pancakes? While praying for the safety of families, animals and homes, we all know we were secretly praying for the safety of our favorite pancake houses, too!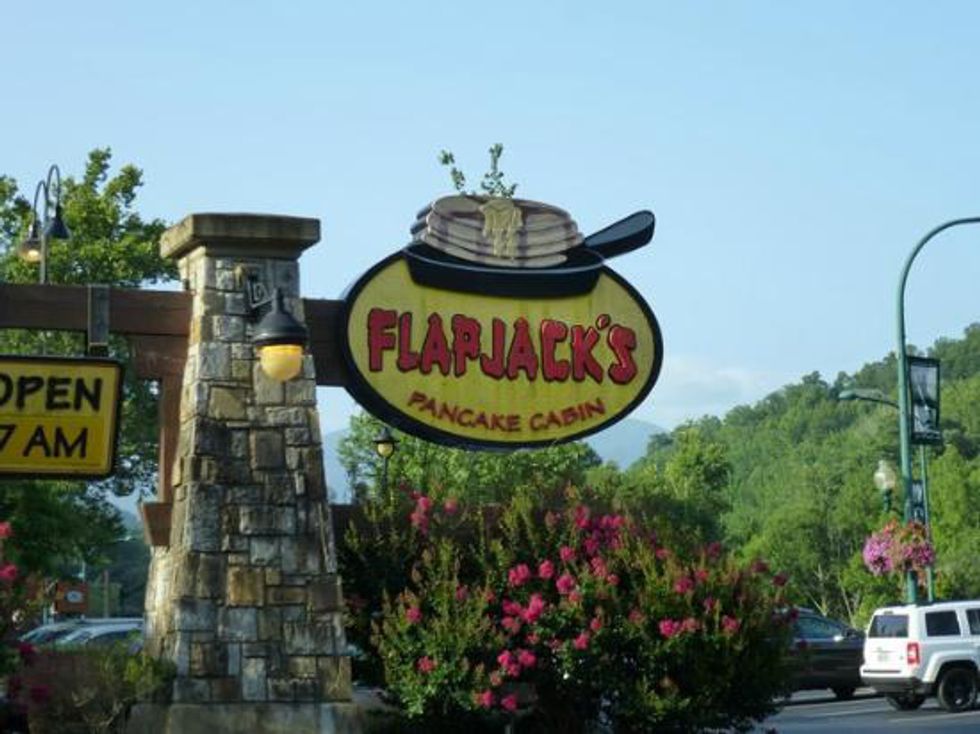 5. Ripley's Aquarium, Ripley's Believe It or Not, Ripley's Haunted Adventure, Ripley's....well, you get it.
The Ripley's company has definitely set its roots in Gatlinburg, and they are definitely all must sees!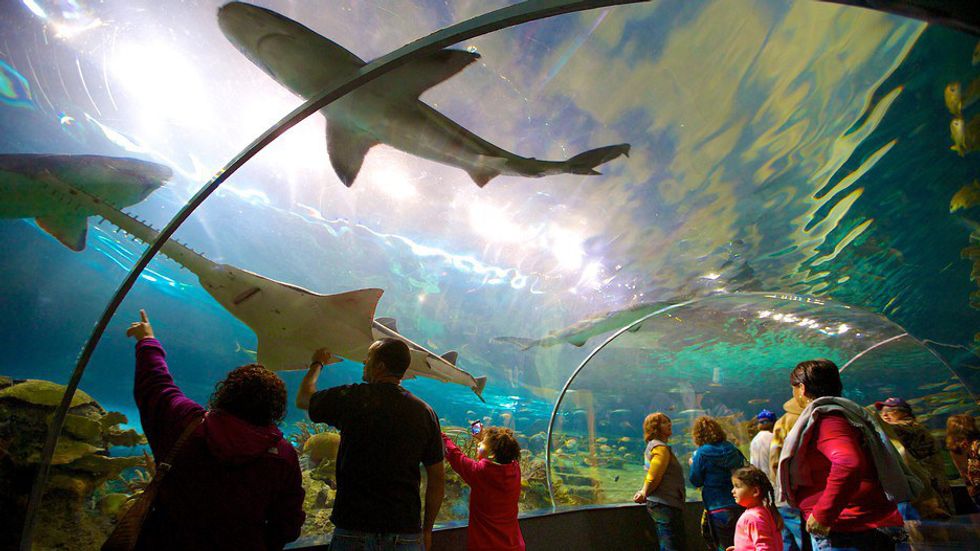 6. The Cabins
Seclusion and peace, what more could you want? Many cabins are gone now, sadly, but I am sure they will be up again soon, catering to the outdoorsman in all of us.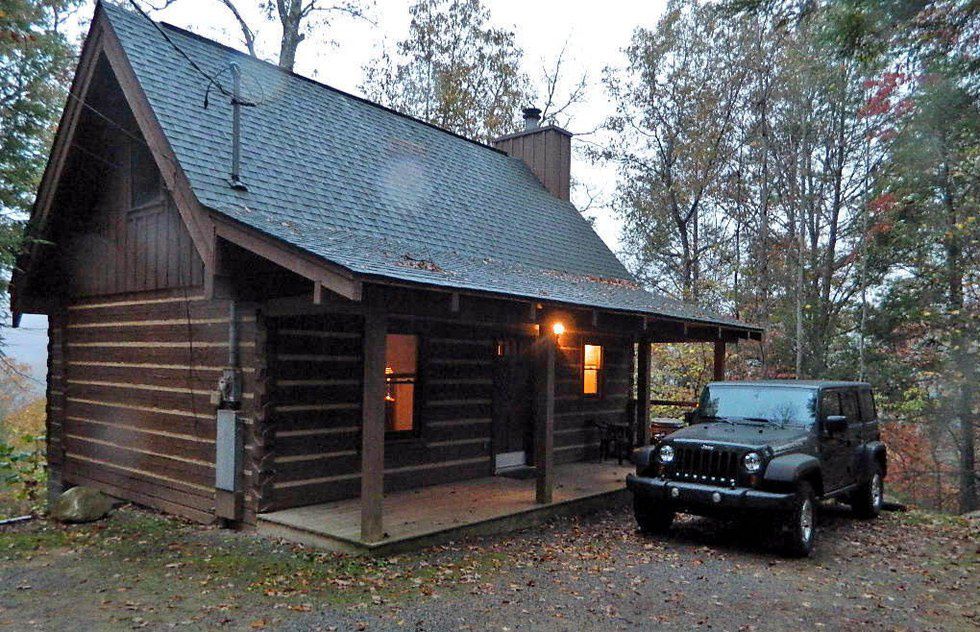 7. The Space Needle
We can't fly, so what? The Space Needle in Gatlinburg gives us a chance at a bird's eye view of the town, which will soon again be as great as it was before.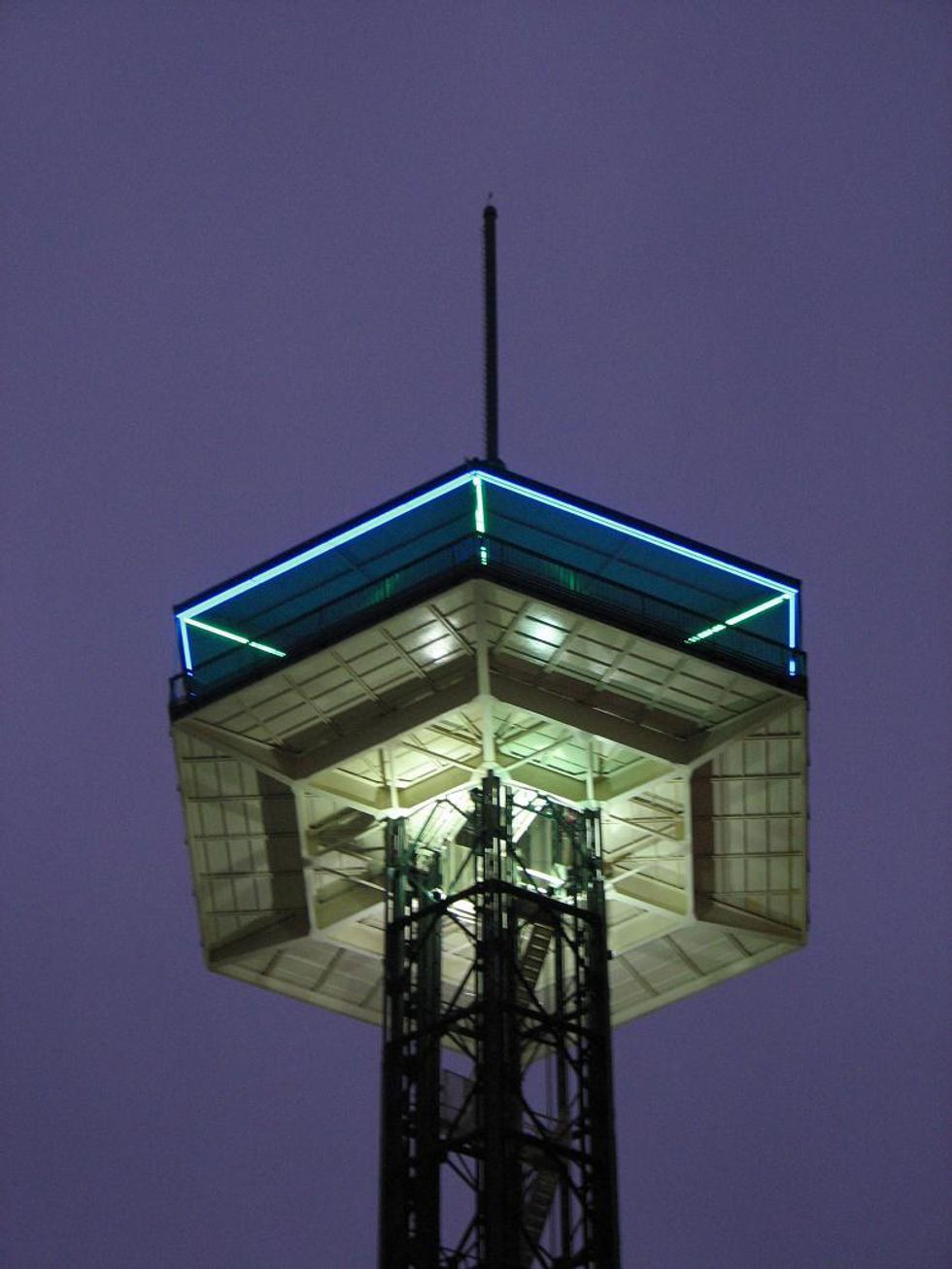 8. Putt-Putt Golf
It really is a great, forgotten sport. Hillbilly golf was my personal favorite. Unfortunately, the beautiful golf course was destroyed by the fire. However, the town still has several fun courses for all ages to enjoy.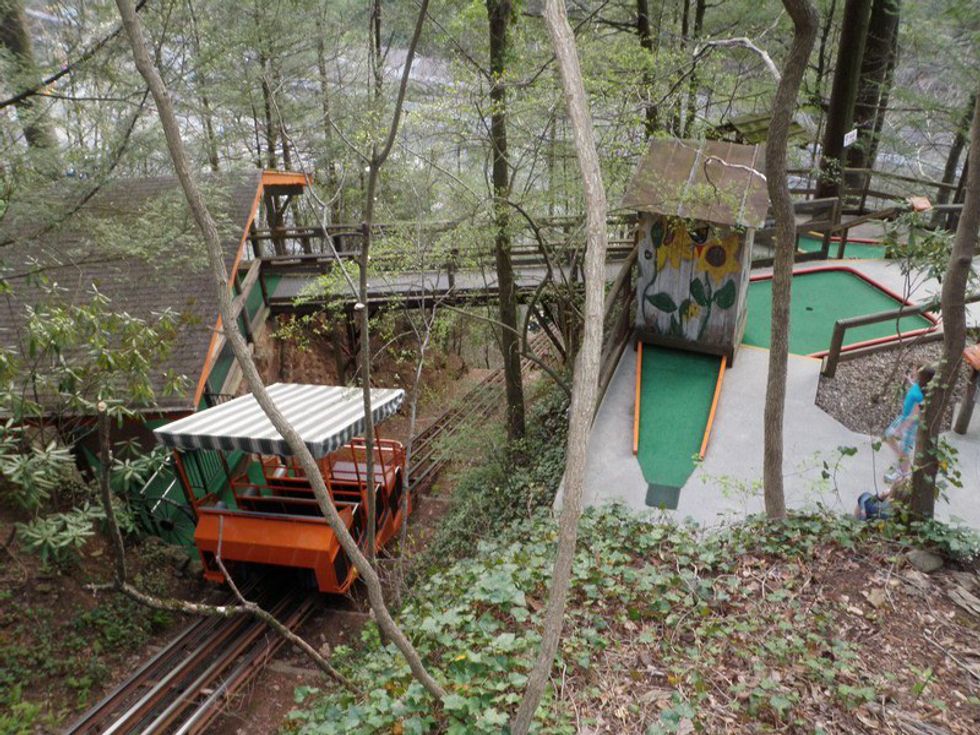 9. Campgrounds
Want a taste of adventure, but also don't want to leave the comfort of your modern lives? Stay at a campground! You can be "roughing it" in the woods, while simultaneously being right in the middle of town.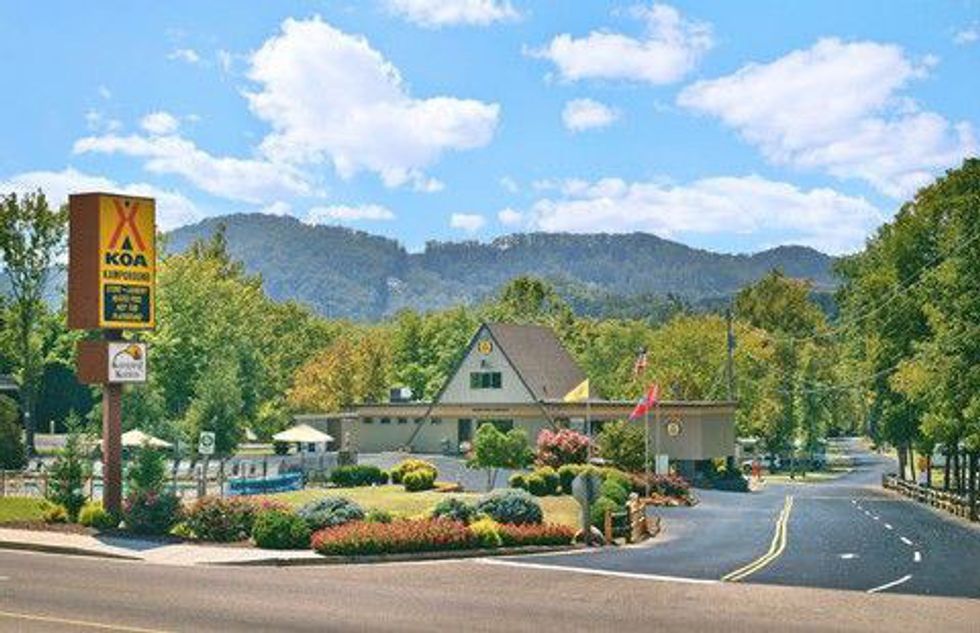 10. The Sky lift
There have been proposals, family trips, etc. all at the Gatlinburg Sky lift. A great way to get a look at the, before mentioned, beautiful mountains. The Sky lift did suffer some damage during the fires, but I have no doubt in my mind that the great people of Tennessee will get it back up and running in no time.