With the close of one year and start of another, we can look back at an exciting news reel for 2015. From scandals, to music, to terrorism, this year has brought us news and events that will affect many beyond the time span of one year, but rather a lifetime. Here is a timeline of events that broke the internet in 2015:
1. Left Shark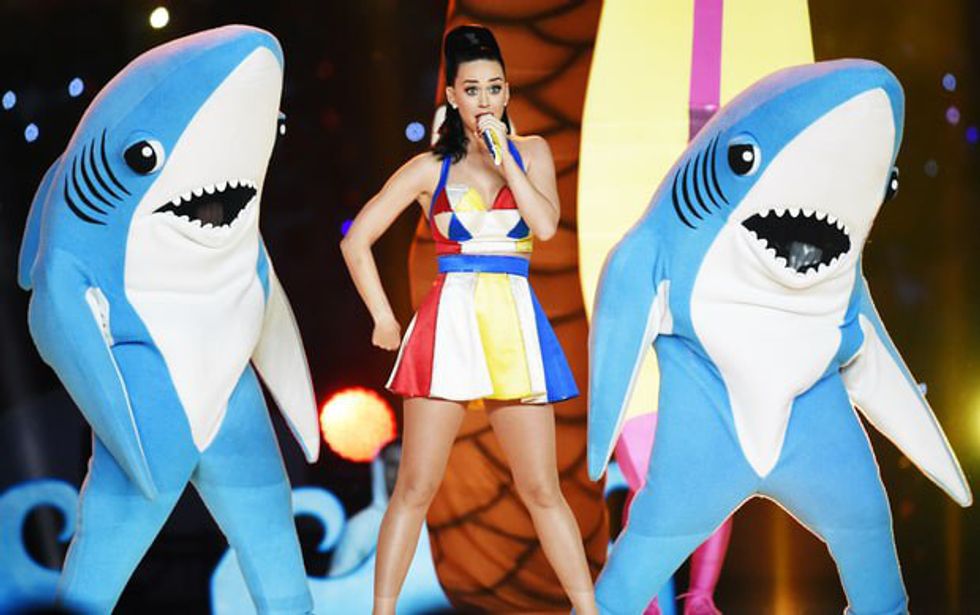 On February 1, pop star Katy Perry took the take stage for her halftime performance on Super Bowl XLIX. To much surprise, Katy Perry was not the star of the show, but rather one of the backup performers now virally known as "left shark." Social media went crazy over the performance due to left shark's confused and random not-quite-dance moves.
2. The Dress.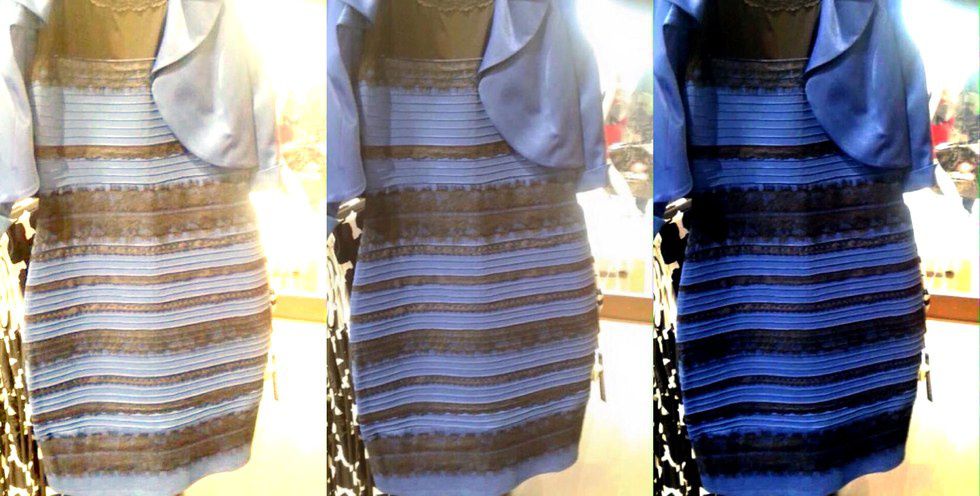 When a picture of a dress went viral on February 26 everyone began questioning each others sanity and color-blindness. Due to some scientific, biological explanation, some people view the dress as black and blue and others as white and gold. After much debate, the argument came to end it when it was discovered that the real dress was black and blue (#whiteandgold team 4ever).
3. Meet Caitlyn Jenner.

After months of speculating tabloid stories, the Olympic gold-medalist and reality star formerly known as Bruce Jenner came out to the public as transgender during an interview with Diane Sawyer on April 24. Caitlyn Jenner debuted her transformation on the cover of Vanity Fair on June 1. On that same day, @Caitlyn_Jenner broke Obama's record when she joined twitter and acquired one million followers in just four hours (took @POTUS five hours to reach the one million mark).
4. Same-Sex Marriage is Legalized Nationwide.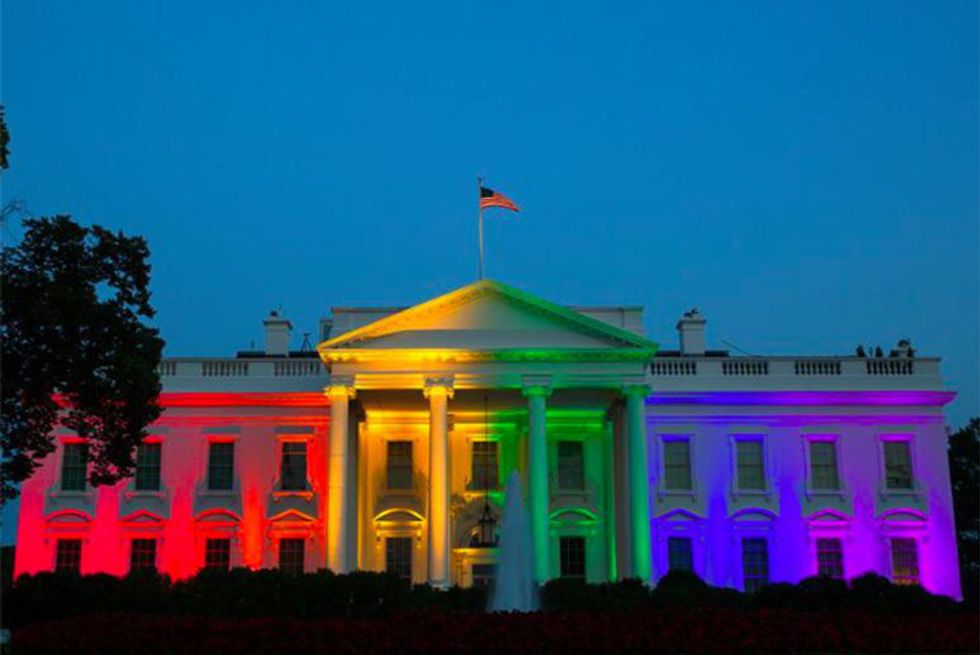 One of the biggest civil rights fights of this era came to end on June 27 when the Supreme Court ruled that same-sex couples have the right to marry in all fifty states. Many donned the rainbow colors, which are a trademark for the gay rights movement. The White House also showed its support by casting the rainbow colors on the house the night of the ruling.
5. Josh Duggar Sex Scandal.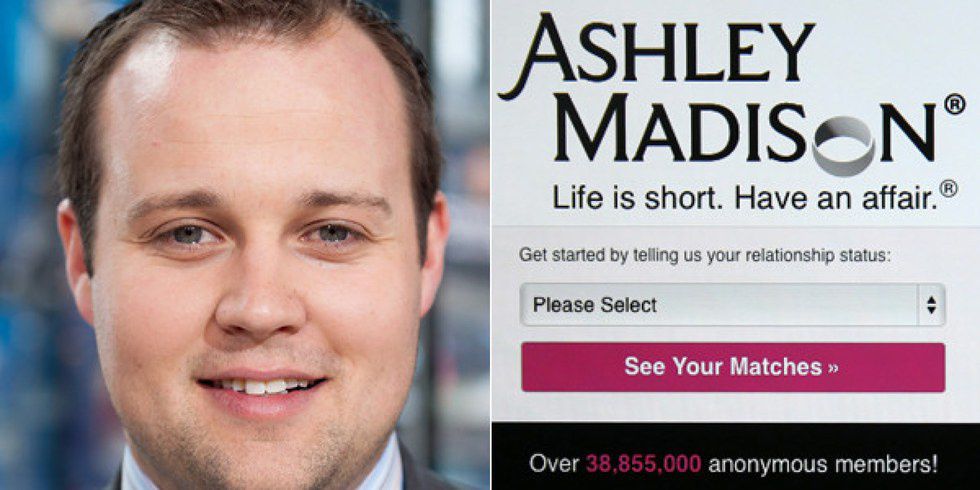 After user information for infidelity website Ashley Madison was released due to a security hacking, Josh Duggar, TV personality on the now cancelled TLC show "19 Kids and Counting," was discovered on the list of users on August 20.
This story came out a few months after allegations were made that Duggar sexually abused minors when he was a teenager, including his own sisters. He admitted to the sexual abuse, as well as cheating on his wife using popular website Ashley Madison. These events came as a huge shock seeing as the Duggar family presents and prides themselves on their conservative values.
The Duggar family reportedly visited Josh Duggar on Christmas Day, though it is unknown if his wife Anna accompanied the family during the visit to Josh's rehab facility in Illinois.
6. Lamar Odom Fights for His Life.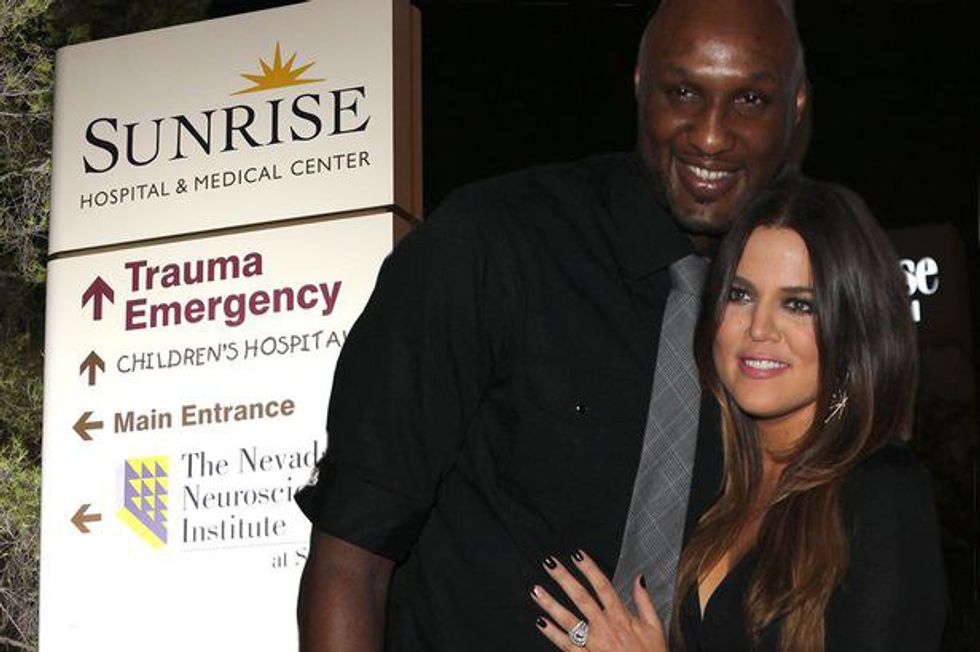 Former NBA professional basketball player and reality TV star Lamar Odom was hospitalized after being discovered unconscious at a brothel on October 13. It was later revealed that Odom had overdosed on several drugs resulting in multiple strokes. Amidst these events, reality star and wife Khloe Kardashian called off their divorce and remained by his side. Lamar remains hospitalized but continues to recover.
7. Hotline Bling Music Video.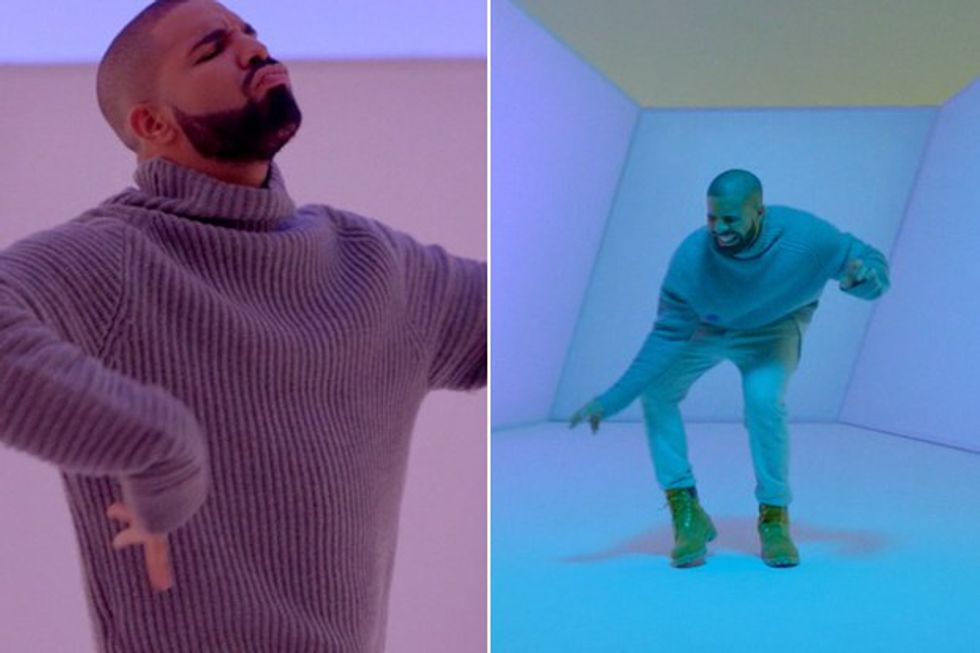 The release of the highly anticipated music video
for Drake's hit single "Hotline Bling" on October 20,
went viral on the internet, mostly due to Drake's interesting dance moves and choice of attire. The video resulted in some hilarious
video edits
, memes, and one of the most popular Halloween costumes of the year.
8. Paris Attacks.

The deadliest attack on France since World War II occurred on the evening of Friday, November 13, in Paris, the country's capitol.
A series of coordinated terrorist attacks rocked the City of Lights when suicide bombings and mass shootings injured 368 and killed 130 people. Several Syracuse University students who were studying abroad in London were visiting Paris that weekend.
When asked about being in the city during the attacks Hannah Gardner said, "Being in Paris during the attacks was a terrifying and unforgettable experience. For over an hour, I was unaware of the location of my classmates and feared something had happened to them. It was the most difficult experience I had while aboard in terms of being separated from my family, whom were far away in the States worrying about me."
Fortunately, all SU students safely returned to London when borders opened the following day.
9. Jared Goes to Jail.
Former Subway spokesman Jared Fogle was sentenced to 15 years in prison for federal charges related to child pornography on November 19. Fogle pleaded guilty to the charges and his attorney fought for a five-year sentence in court. However, Fogle was sentenced for 15 years and eight months which was harsher than the 12 and a half years requested by federal prosecutors.
10. Adele Returns.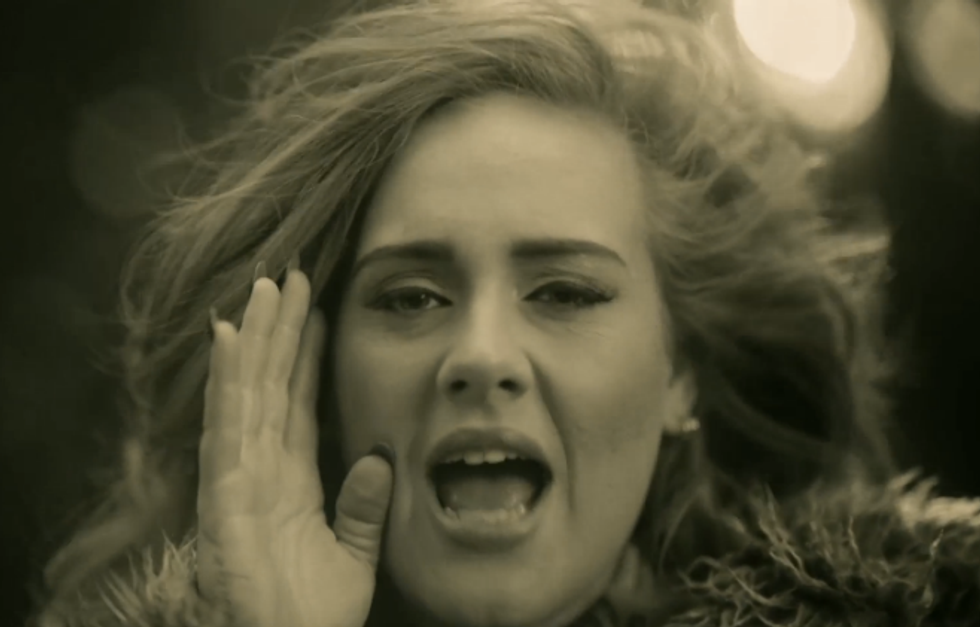 After having a baby and going on hiatus for three and a half years, Adele returned to the music scene with record breaking sales. She first released number one single and music video "Hello" in October and released her full album "25" on November 20, making it the highest selling debut ever.
On that note...Hello...it's 2016.