I wasn't prompted to watch the trailer for Extremely Wicked, Shockingly Evil and Vile until I saw the strikingly handsome image of the dreamy Zac Efron as the video's thumbnail. I had heard about Netflix releasing the crime documentary sometime this Spring, but it wasn't until I brought up how attractive Zac Efron looked in the trailer that I learned about the controversy over the casting of this film.

Although the film was first revealed during the 2017 Cannes Film Festival, unveiling the character of Bundy to be played by Efron, the controversy surrounding the handsome actor's role in the project has become especially prevalent recently, most likely due to the release of the movie's trailer at the end of January.
Despite the fact that my friends aren't in any way, shape, or form involved in the entertainment industry whatsoever, they clued me in on all of the disputes regarding Efron starring as Ted Bundy, who was a rapist and murderer of many in real life during the 1970s. When I pointed out how "hot" I thought Efron looked in the trailer, (which, by the way, I only watched the first twenty seconds of because I paused it as soon as I saw how attractive Efron looked) it soon became clear to me that my friends had formed their own solid opinion on this topic, as well.
According to them, and to many others, Efron shouldn't play the role of Bundy in this Netflix thriller because he is sexualizing the role of the criminal. The gravity of Bundy's actions presented in this film, they argue, will be lessened because Efron is universally seen as an incredibly stunning male actor within today's entertainment world.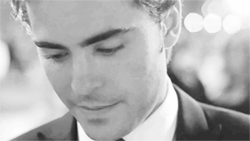 Therefore, it's believed by some that Efron's beauty will distract viewers from how serious and awful Bundy's crimes were. As my friends claim, viewers focusing on Efron's appearance may not truly view the character of Bundy as a sinister criminal and, instead, view him as just another man crush; they may disregard Bundy's crimes because they're so intrigued by his looks.
I was appalled that anyone would think this of the casting decision of this film. Just because an actor is handsome doesn't mean that he can only be viewed and valued by his outer appearance. There's no denying that Efron is a talented actor, singer, dancer, which is proven by his performances in his past films. Why, then, are people so quick to assume that audiences will only care about Efron's good looks rather than his acting skills?
It's also worth noting that the casting was deliberate on the part of the filmmakers. Bundy was known to be charming and dreamy. His reputation for being a very handsome man is an extremely important aspect of the Bundy story; girls and women swooned over him even during his trial, and Bundy used his good looks to his advantage. Therefore, it's only logical that an actor who is viewed as attractive by many would be cast as the criminal, since his striking looks have a lot to do with the character and the story itself.
People have to stop assuming that audiences will ignore Efron's acting skills and focus on his captivating appearance instead; it's completely possible for a man to be viewed as a good actor and a dreamboat at the same time. If anything, Efron's presence in the film may invite viewers to watch the film who may not have been interested otherwise, therefore increasing awareness of Bundy's story. And, just so you know, if you did happen to acknowledged how amazing Efron looked in the trailer of this film, you are definitely not alone.
Extremely Wicked, Shockingly Evil and Vile | Official Trailer [HD] | Netflix www.youtube.com