Feminism has a long history of being scorned and shunned by female celebrities in Hollywood. In recent years, Kelly Clarkson, Carrie Underwood, Lady Gaga, Katy Perry, Madonna, and many more famous women have adamantly declared that they are not feminists. Despite these women owing their careers and many of the rights they enjoy to the victories of the feminist movement, they run away from the word "feminism" as though it is a ticking time bomb that will destroy their careers.
When young girls who idolize these famous women see them dismissing the movement and qualifying feminists as angry and man-hating, it causes these young girls to associate feminism with negative qualities and leads them to dismiss the movement for themselves.
A feminist is anything but angry and man-hating. As defined by Chimamanda Ngozi Adichie, a feminist is "a person who believes in the social, economic, and political equality of the sexes." It's as simple as that; feminism is about equality, and there are three young women in Hollywood who have embraced this definition and are working to spread the message: Zendaya, Amandla Stenberg, and Rowan Blanchard.
Zendaya, a 19-year-old actress and singer best known for her leading role in Disney's "Shake It Up," has had a lot of wonderful moments this year - from shutting down "Fashion Police" host Giuliana Rancic for her racist comments about Zendaya's dreadlocks smelling like weed, to the release of her look-alike Barbie doll (dreadlocks and all), to her calling out a magazine for photoshopping her hips and torso without her permission.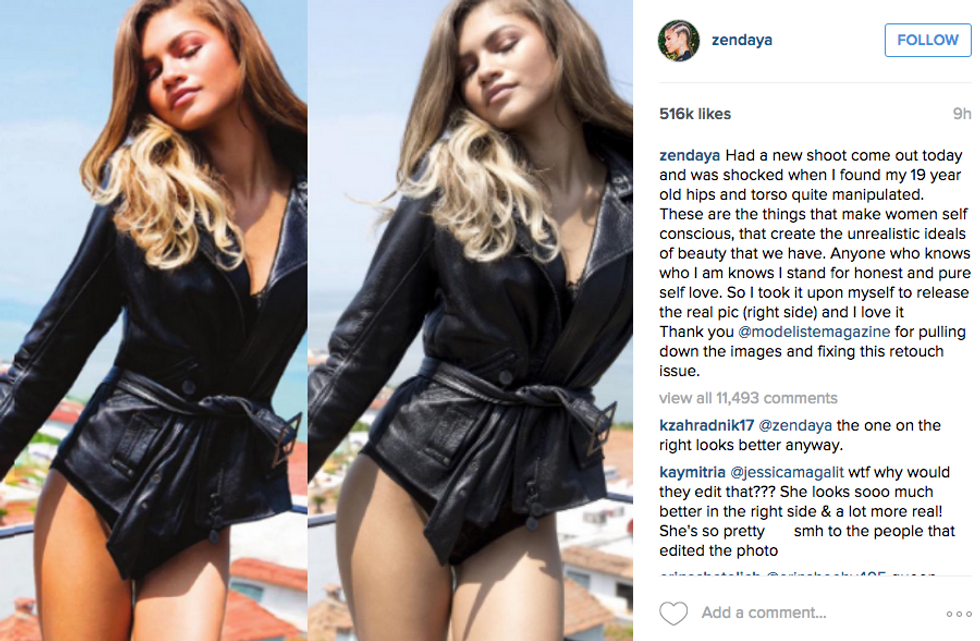 Zendaya also had a wonderful definition for feminism in the December issue of "Flare" magazine, for which she was the cover story.
"A feminist is a person who believes in the power of women just as much as they believe in the power of anyone else. It's equality, it's fairness, and I think it's a great thing to be a part of," said Zendaya.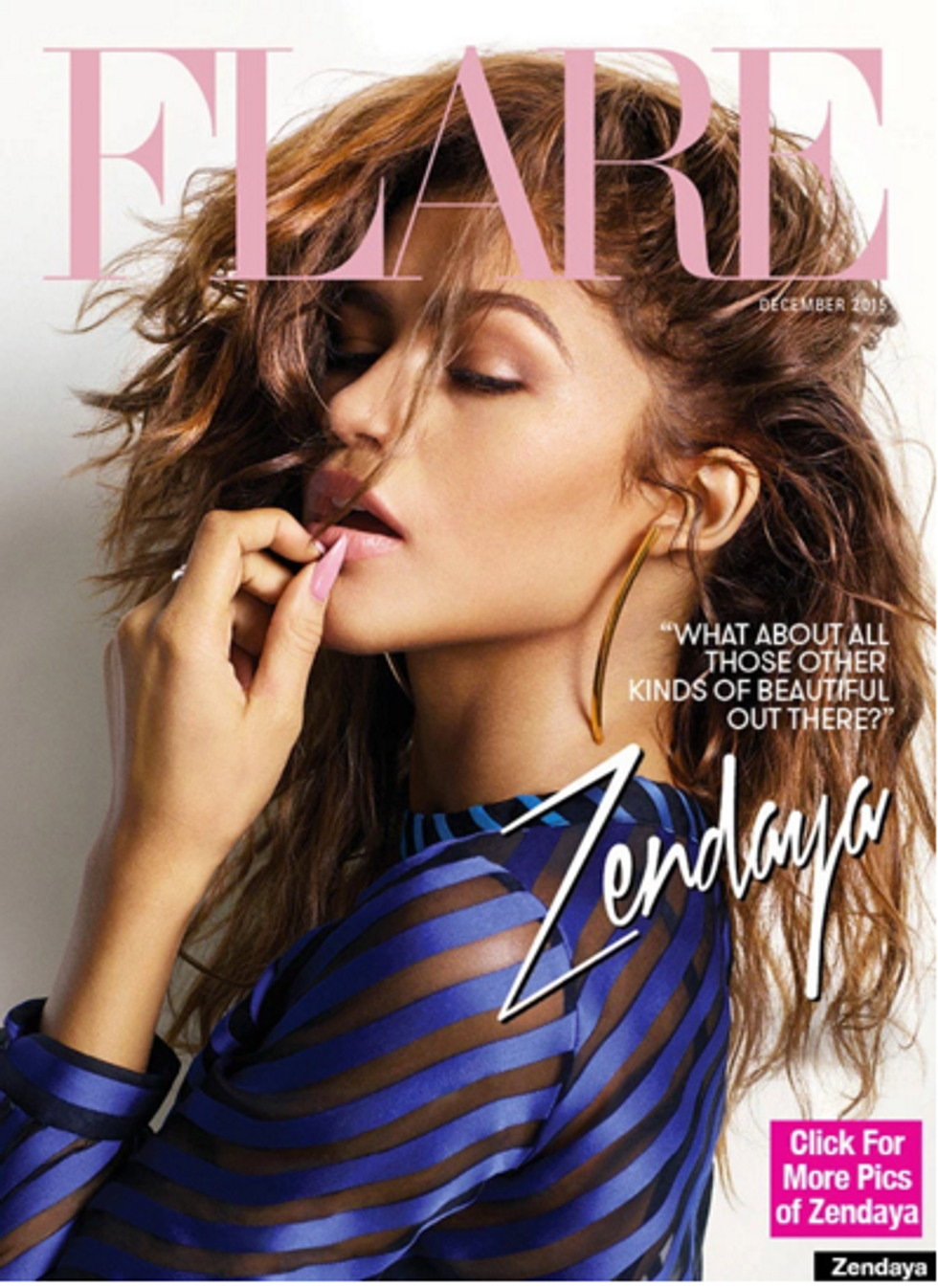 Like Zendaya, Amandla Stenberg had many noteworthy accomplishments this year. Stenberg is a 17-year-old actress best known for her role as Rue in "The Hunger Games" and for her activism on behalf of women of color. Stenberg has been a powerful voice in the Black Lives Matter movement and an advocate for young girls in STEM fields. Her video "Don't Cash Crop My Cornrows" on Tumblr educated the public about cultural appropriation and black culture. Stenberg published essays about intersectional feminism online and launched a comic book series with a young mixed-race female heroine.
[rebelmouse-proxy-image https://media.rbl.ms/image?u=%2Ffiles%2F2015%2F12%2F21%2F635862602088695139990146733_1118161.gif&ho=http%3A%2F%2Fcdn1.theodysseyonline.com&s=836&h=e58de8a27cda84fc6a14b6acfc6e4102c5ea0627ae4ebebd79b2e9b89136fbe5&size=980x&c=736964840 crop_info="%7B%22image%22%3A%20%22https%3A//media.rbl.ms/image%3Fu%3D%252Ffiles%252F2015%252F12%252F21%252F635862602088695139990146733_1118161.gif%26ho%3Dhttp%253A%252F%252Fcdn1.theodysseyonline.com%26s%3D836%26h%3De58de8a27cda84fc6a14b6acfc6e4102c5ea0627ae4ebebd79b2e9b89136fbe5%26size%3D980x%26c%3D736964840%22%7D" expand=1]
"Let's continue demanding space for women who are not thin, white, straight, able-bodied, neurotypical, and cisgender," Stenberg tweeted after she won Ms. Foundation for Women's Feminist Celebrity of the Year.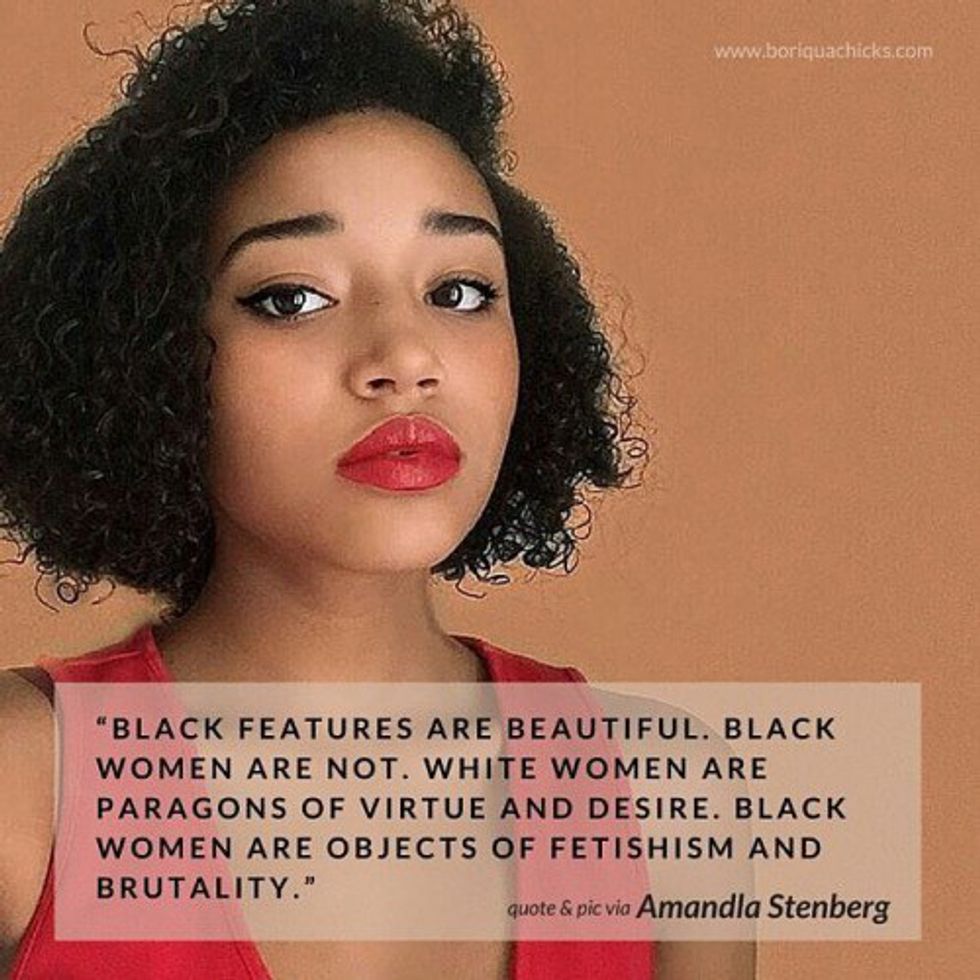 Rowan Blanchard, the 14-year-old actress best known for "Disney's Girl Meets World," won the Feminist Celebrity of the Year award alongside Stenberg. Like Stenberg, Blanchard has used social media to publish an essay about intersectional feminism. At only 13 years old, Blanchard spoke at the United Nation's annual conference for gender inequality.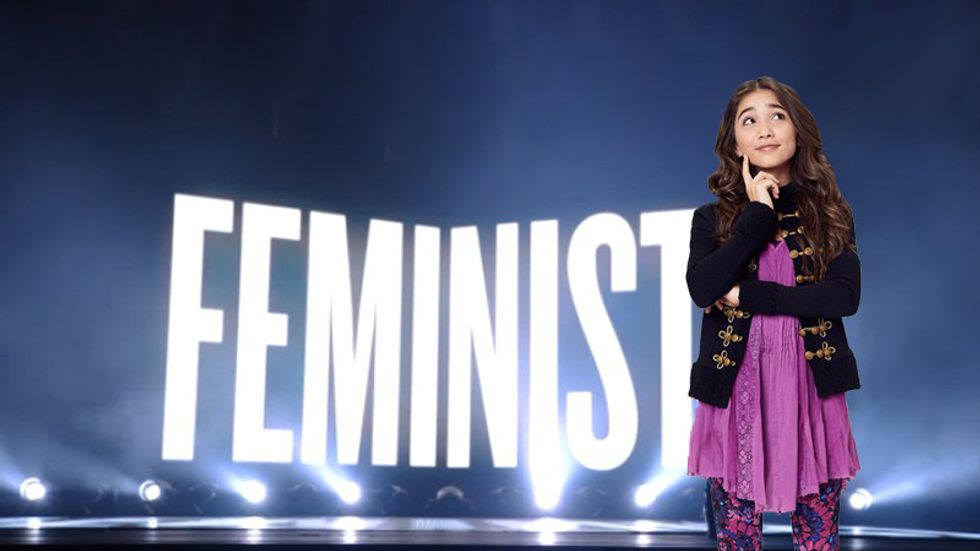 "'White feminism' forgets all about intersectional feminism," Blanchard wrote on Tumblr. "The way a black woman experiences sexism and inequality is different from the way a white woman experiences sexism and inequality. Likewise with trans women and Hispanic women."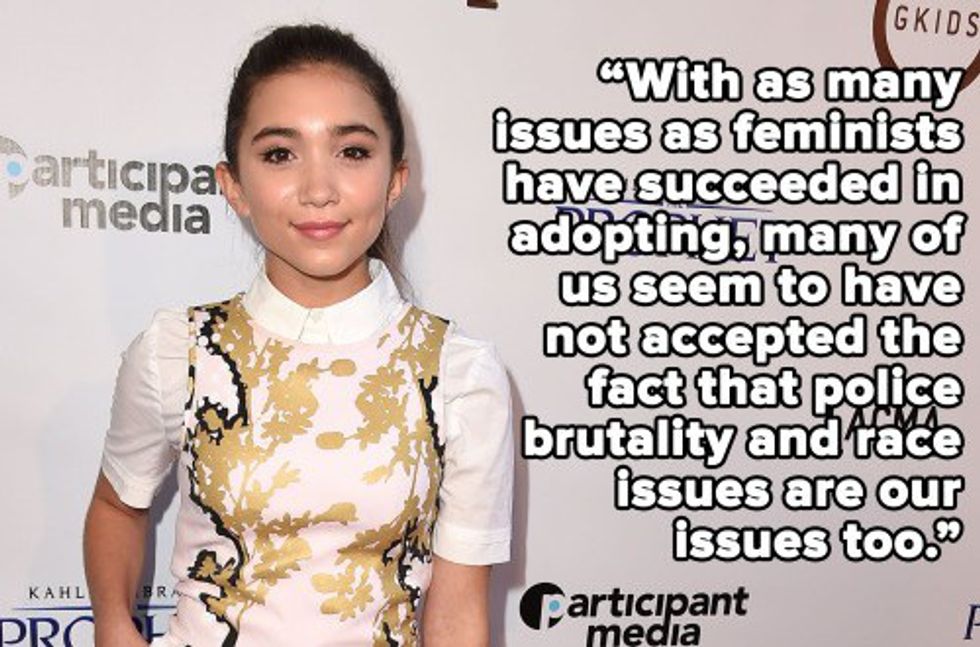 These celebrities, all under 20 years old, give hope for the next generation of young girls. It is comforting to know, amid all the negative and hypersexualized images that target young girls today, that they at least have these three intelligent and well-spoken young women to look up to. Zendaya, Amandla Stenberg, and Rowan Blanchard are all using their platforms and celebrity statuses for good: to advance the feminist movement and to fight for gender equality.